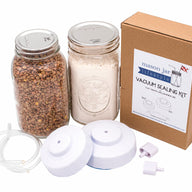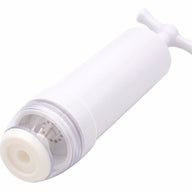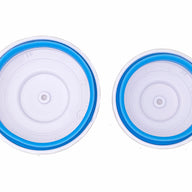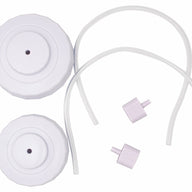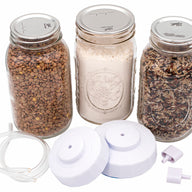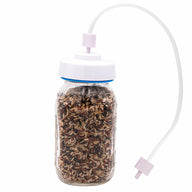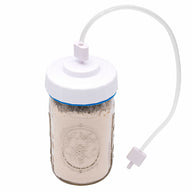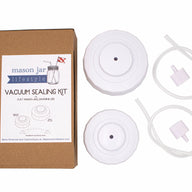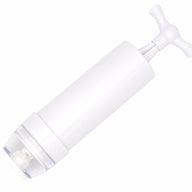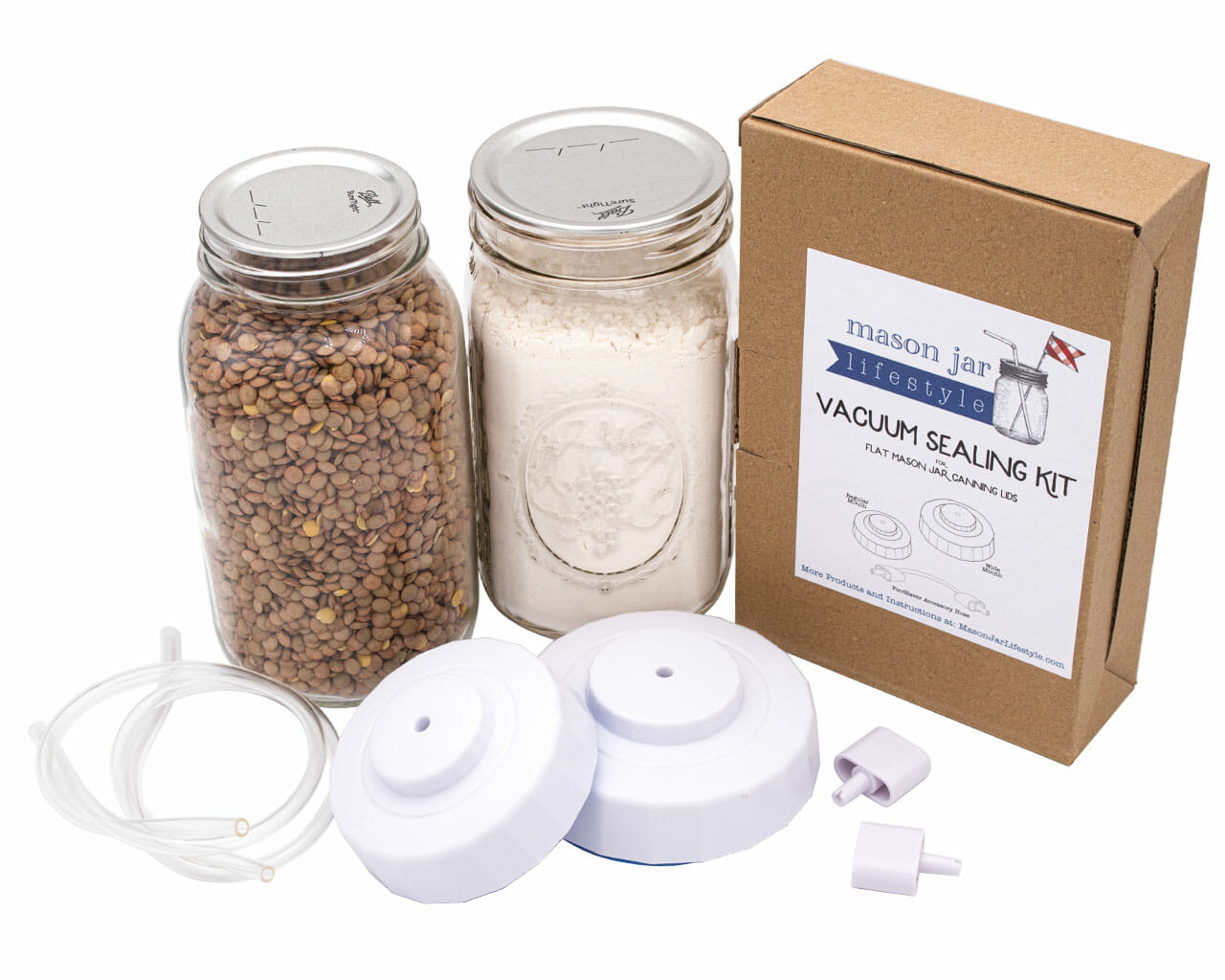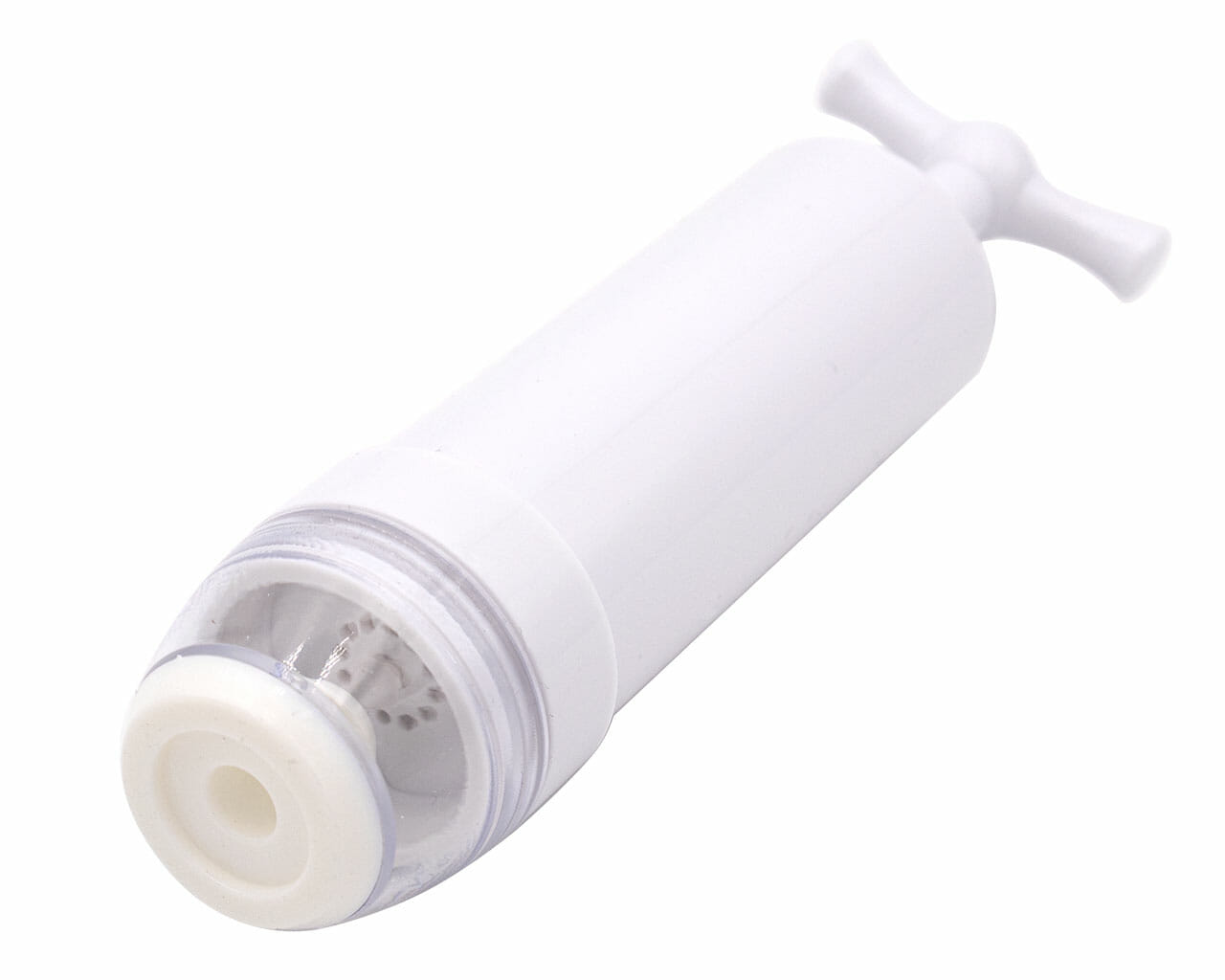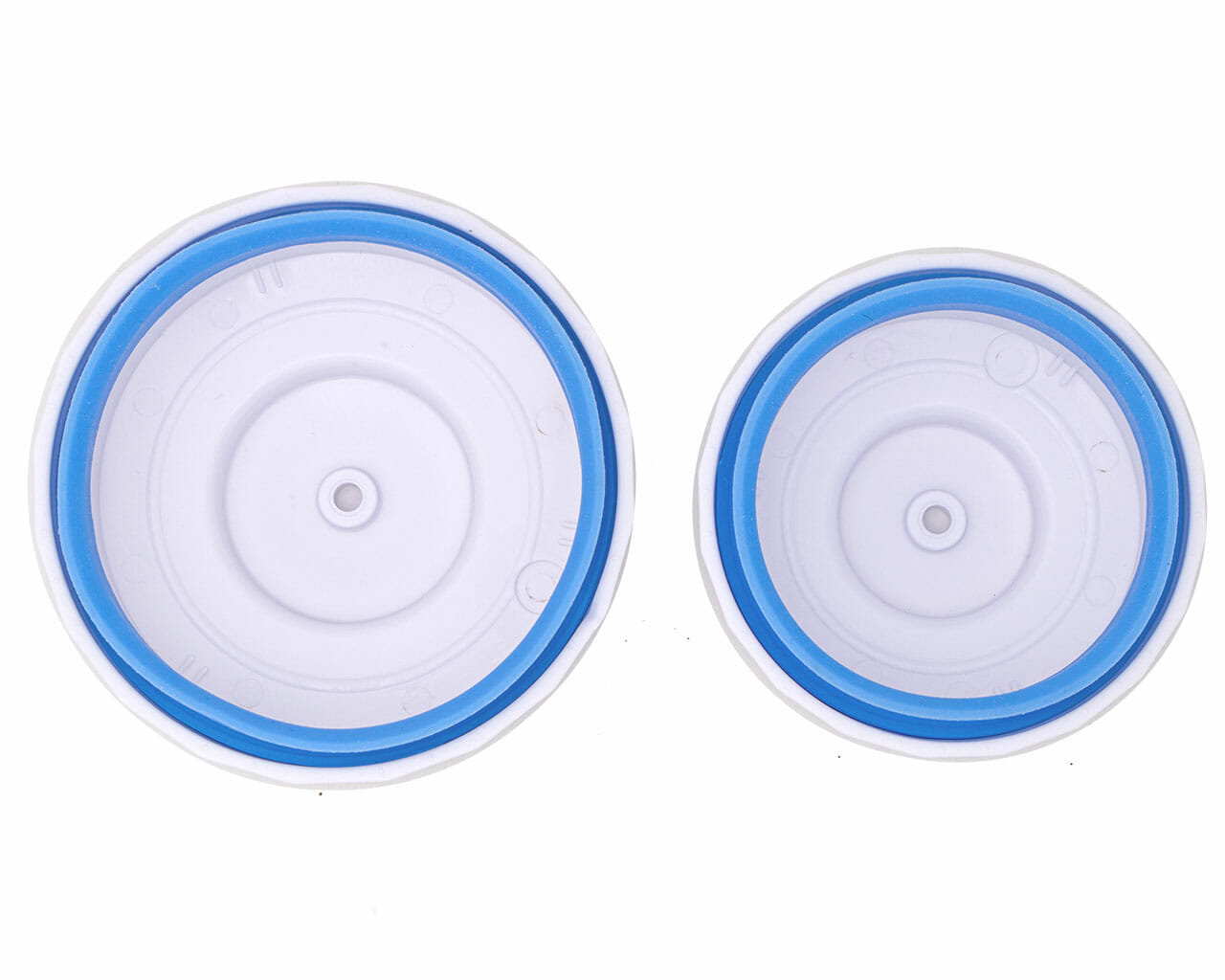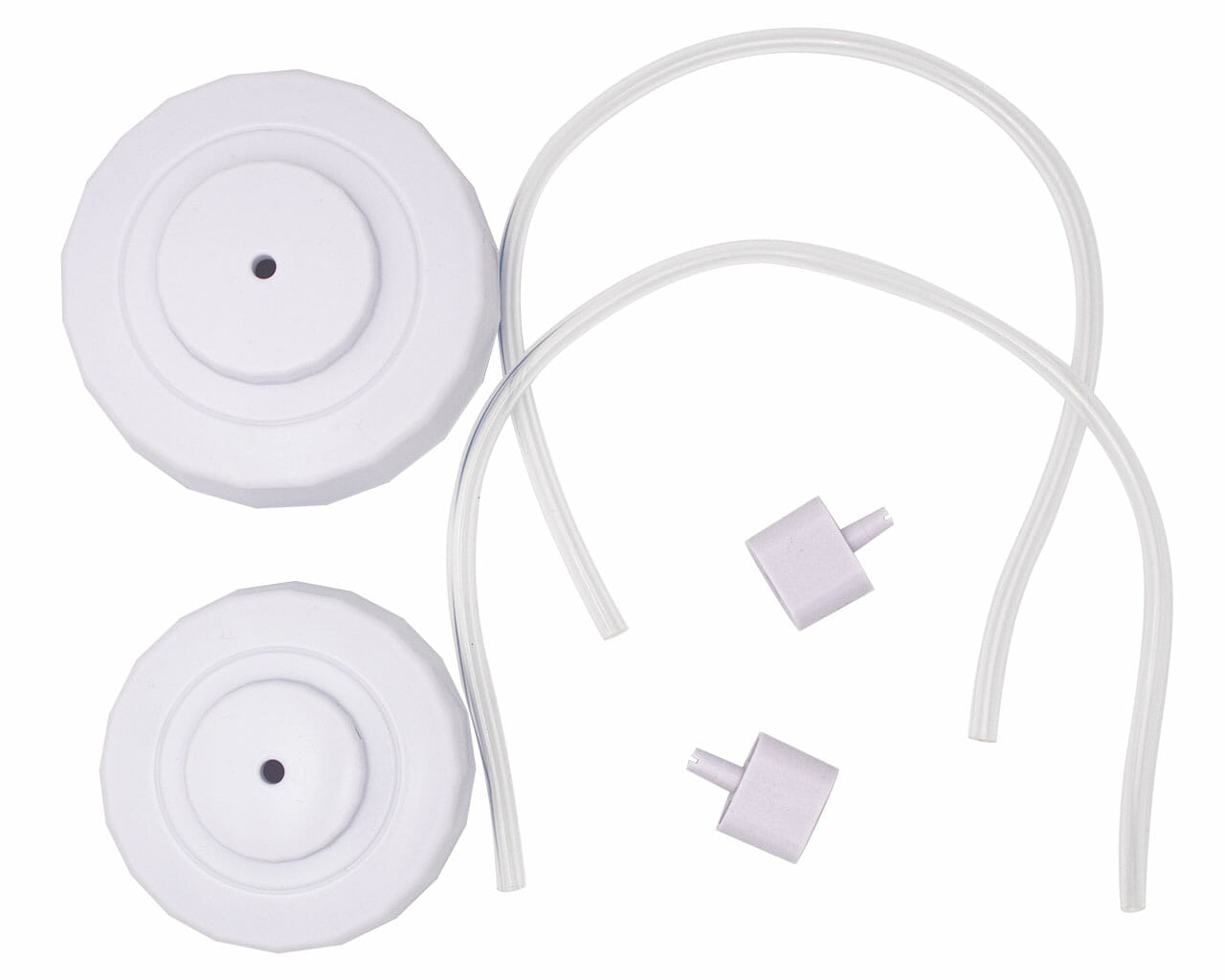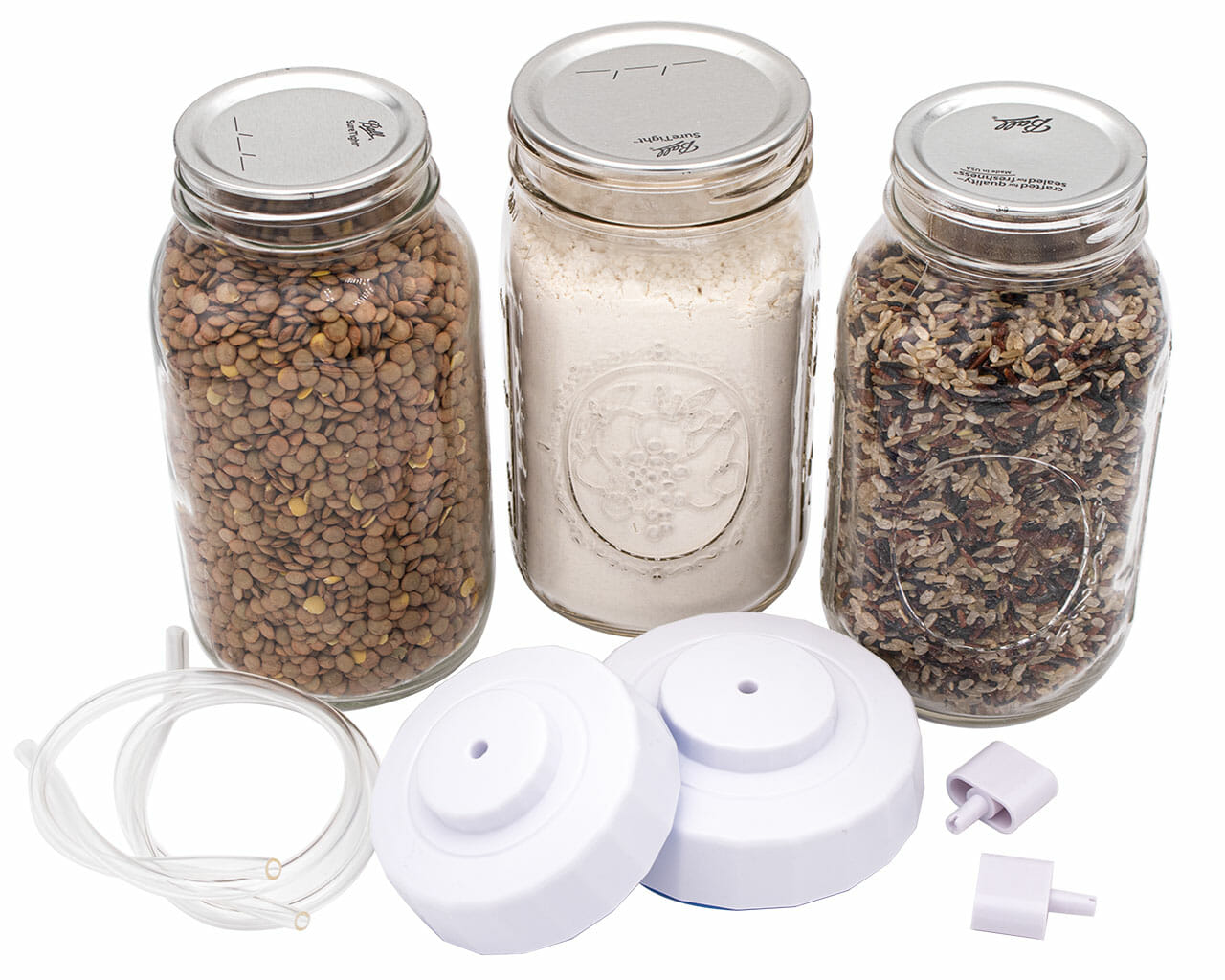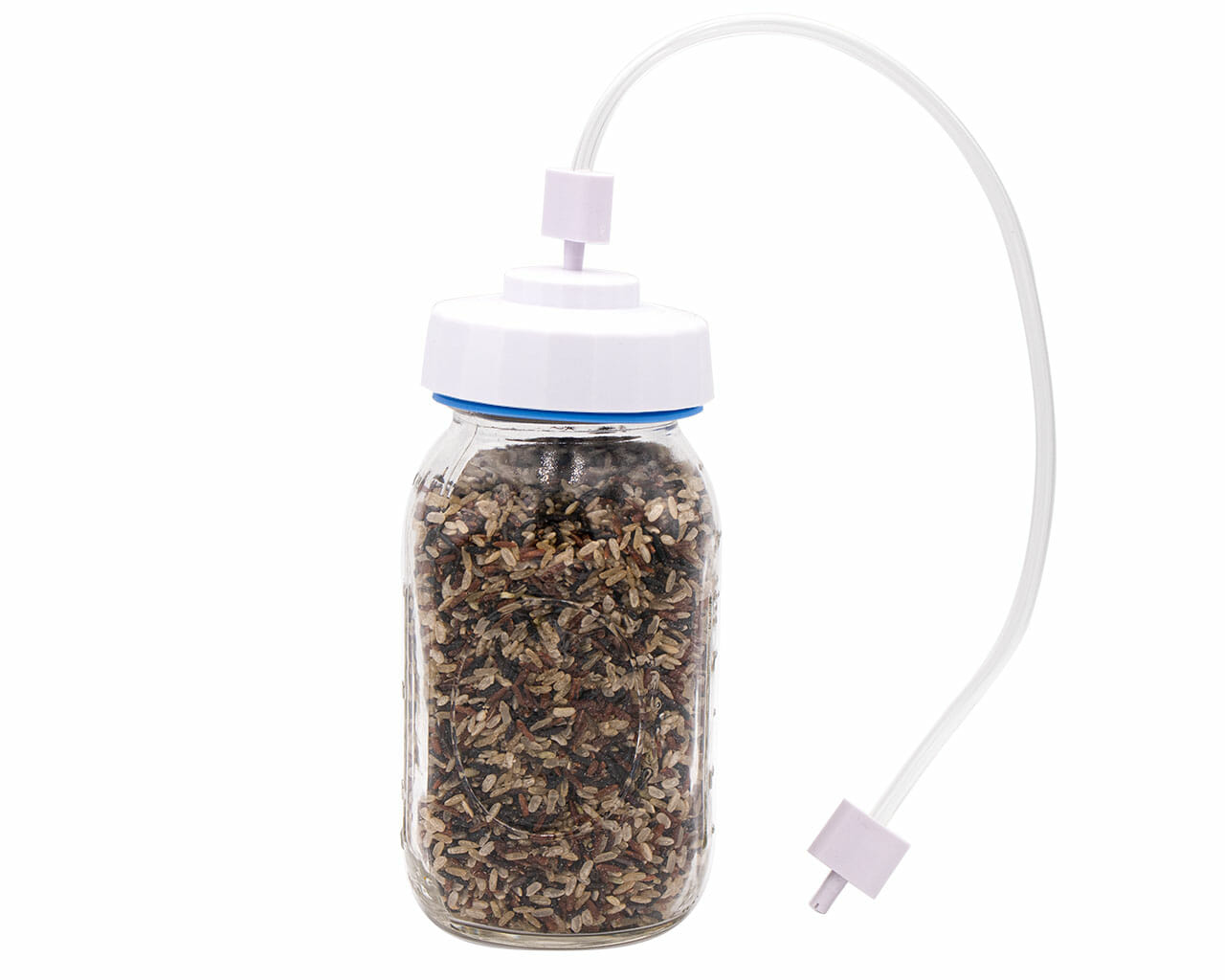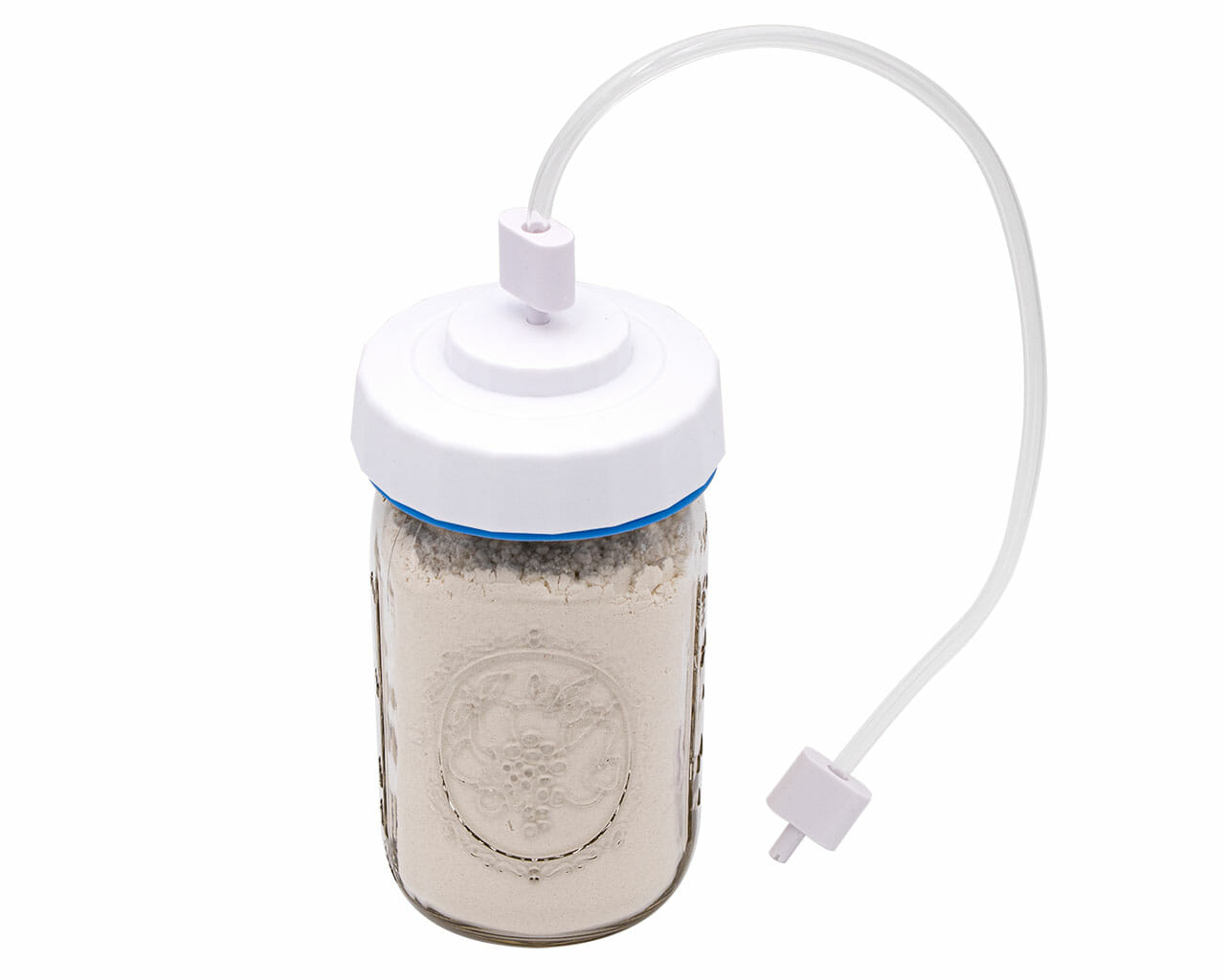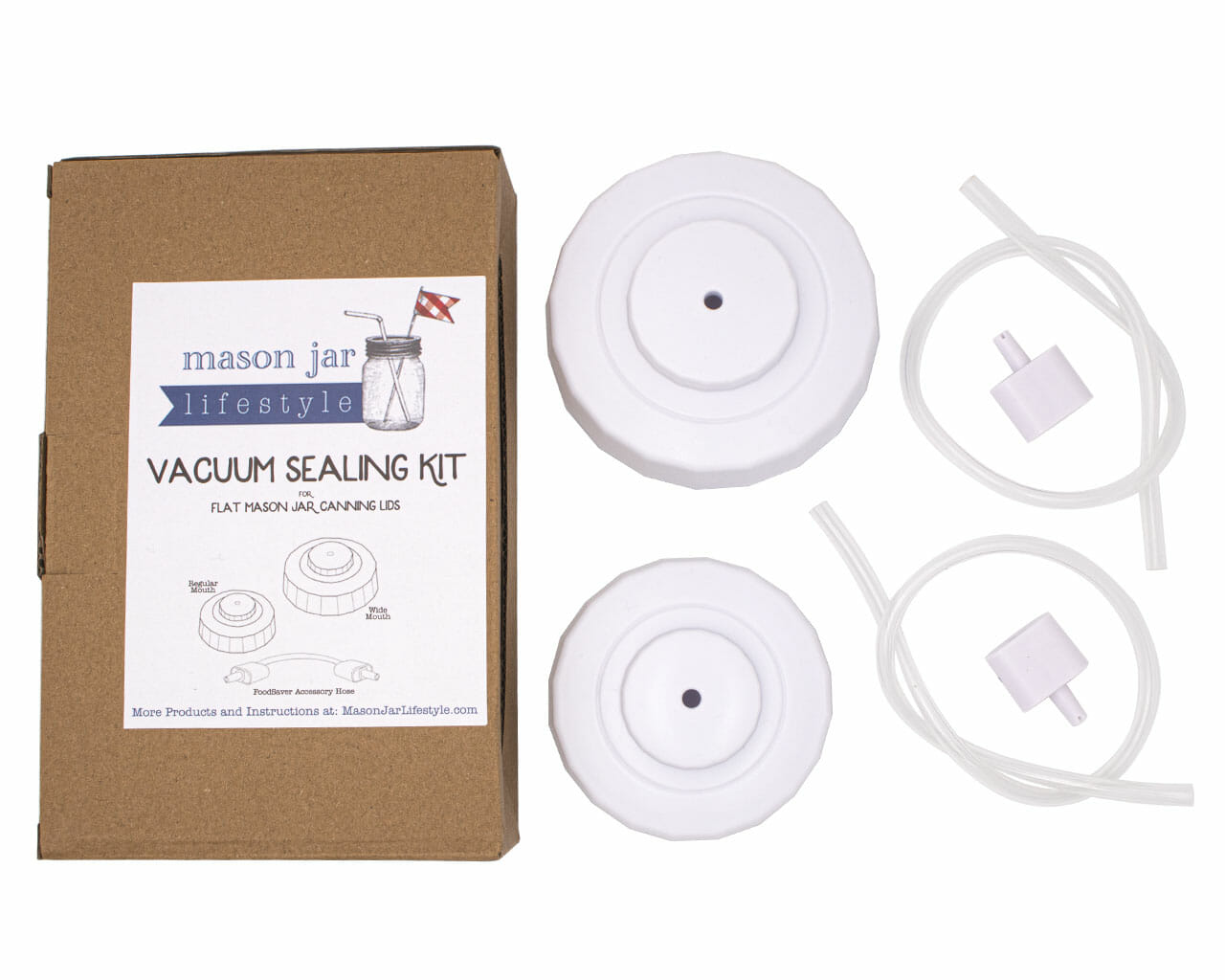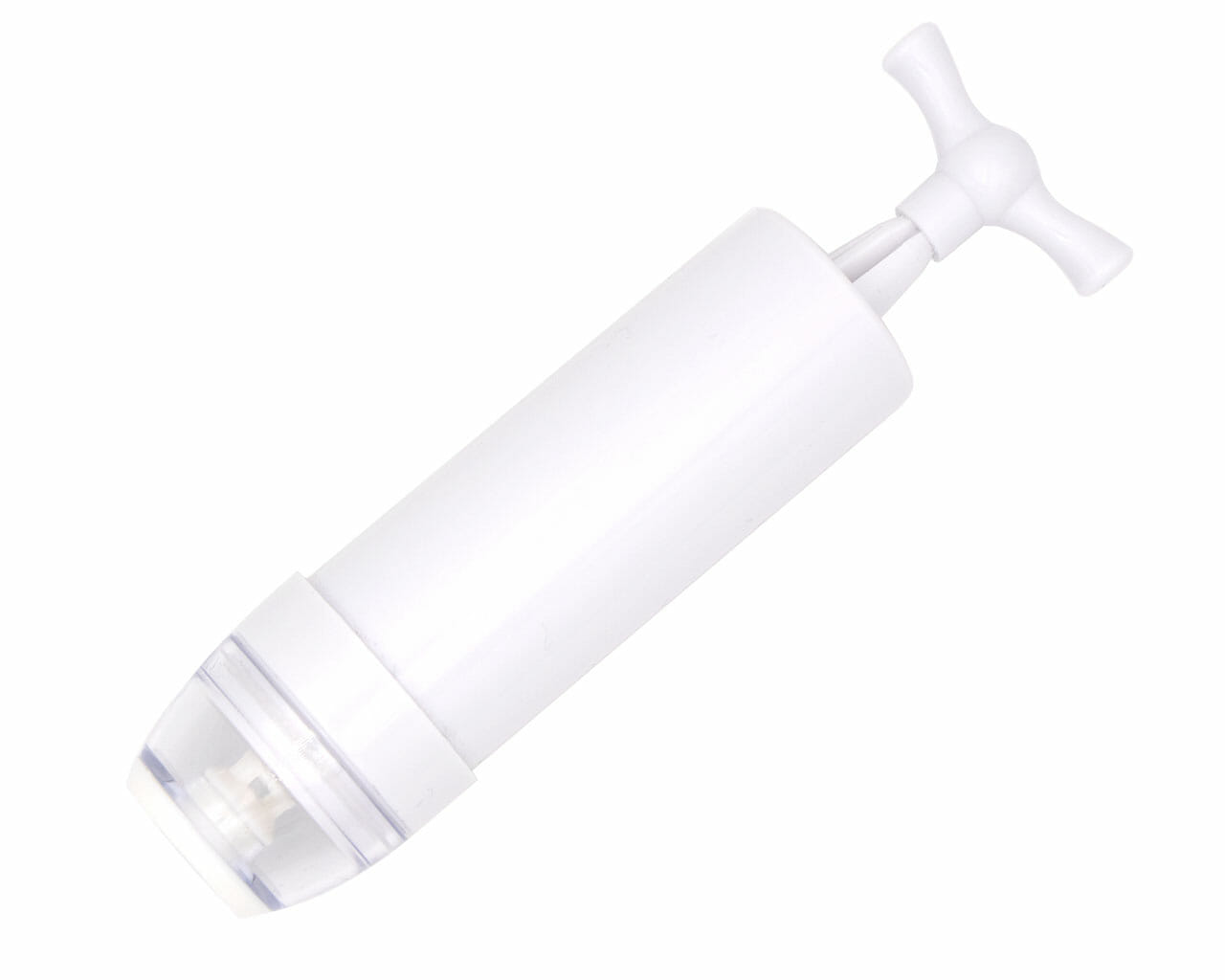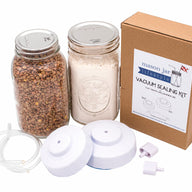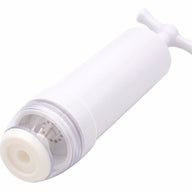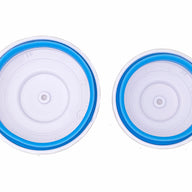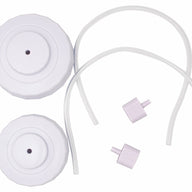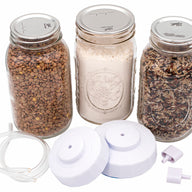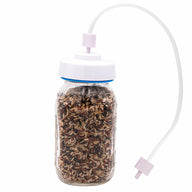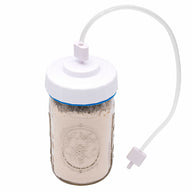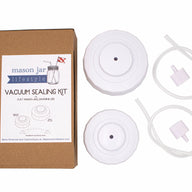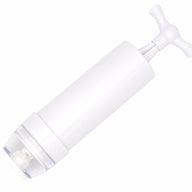 Product Description
I like to buy the big bags of rice and beans, then pour them into Mason jars with a funnel, and vacuum seal each jar.
Accessory hose not compatible with FoodSaver Models: FM2000, FM2100, FM2500, FM2900, FM4800, FM4900, FM5800, FM1100, VS0160, V50160, VS1130, VS0100, VS0150, US220
Perfect
Connected to my low end vacuum unit without problem. I am using it to vacuum pack pint jars of powdered green onion. This is a very fine powder. The kit sealed these jars perfectly. This vacuum kit has solved a huge problem for me. I can see this kit being used for many other vacuum storage projects. I highly recommend it.
Vacuum seal kit
I recently received my vacuum seal kit for my mason jars, and used it immediately!! I love it! The process was SO easy, and now I want to seal several dry pantry items in my jars! Such a great product!!❤️
The tubing does not fit tight in the pump opening. I can get it to work if I wrap a small piece of rubber strip around the tubing end and carefully fit it into the opening, but it doesn't always make n airtight fit.
Sorry for any confusion - the tubing is only for use with a FoodSaver unit.
For the pump, you hold it directly against the sealing lid and do not use the tubing at all. I'll update the product listing!
Learn More about Mason Jar Lifestyle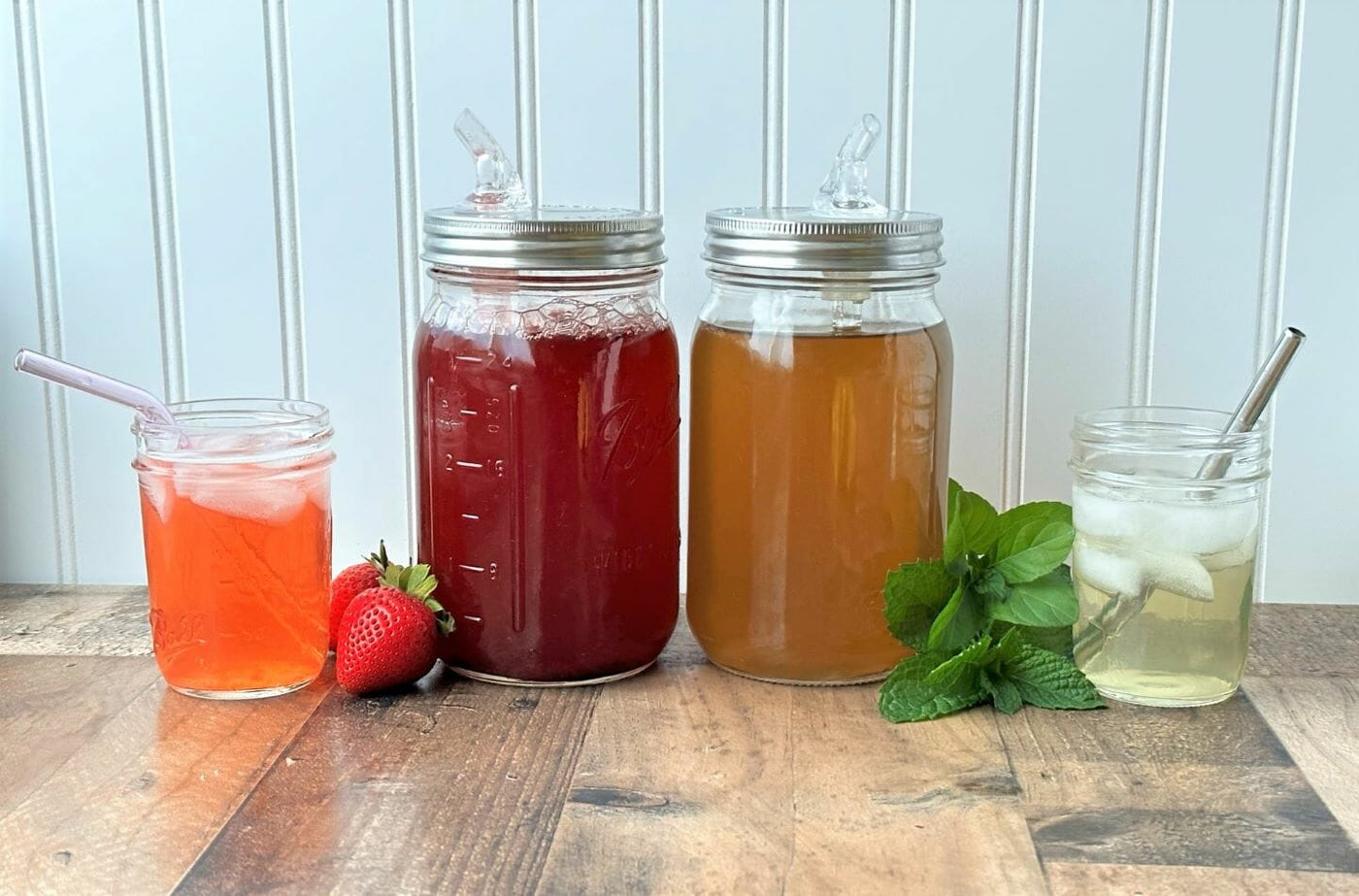 Check Out Our Blog
Find the latest recipes, DIY projects, and much more. All created and curated by our Mason jar experts.
View the Blog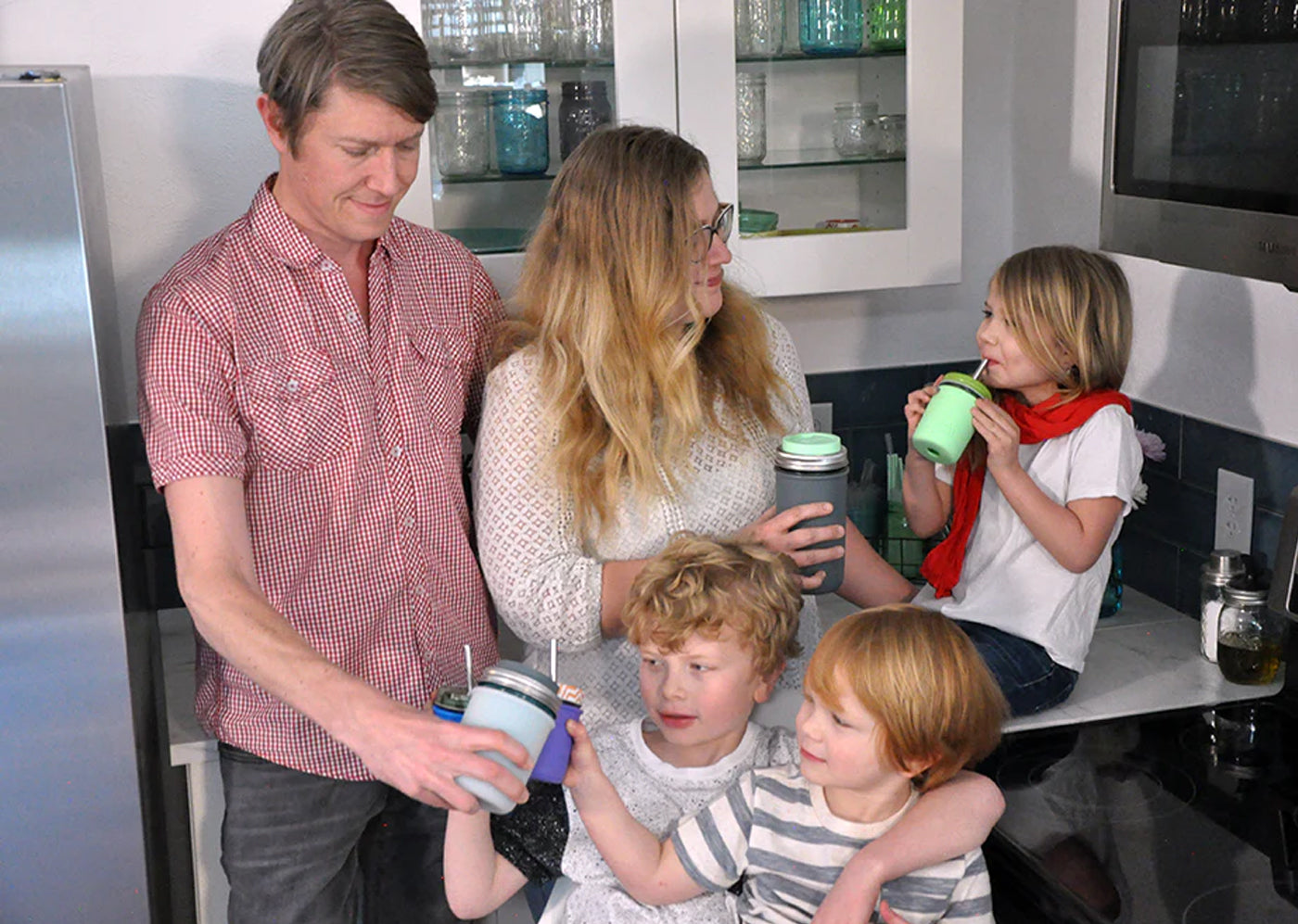 Our Story
We're proud to be a Colorado-based small, family-owned business and your home for authentic, eco-friendly mason jar innovations.
Hear our Story