Welcome to Mason Jar Lifestyle
We're Maggie and Ryan, the Chief Mason Jar Geeks, founders, and owners of Mason Jar Lifestyle. We're here to help eco-fabulous people (like you!) find the most innovative, charming, and useful Mason jar accessories anywhere (in one convenient location – lucky you!) so that you can "Live the Lifestyle" too!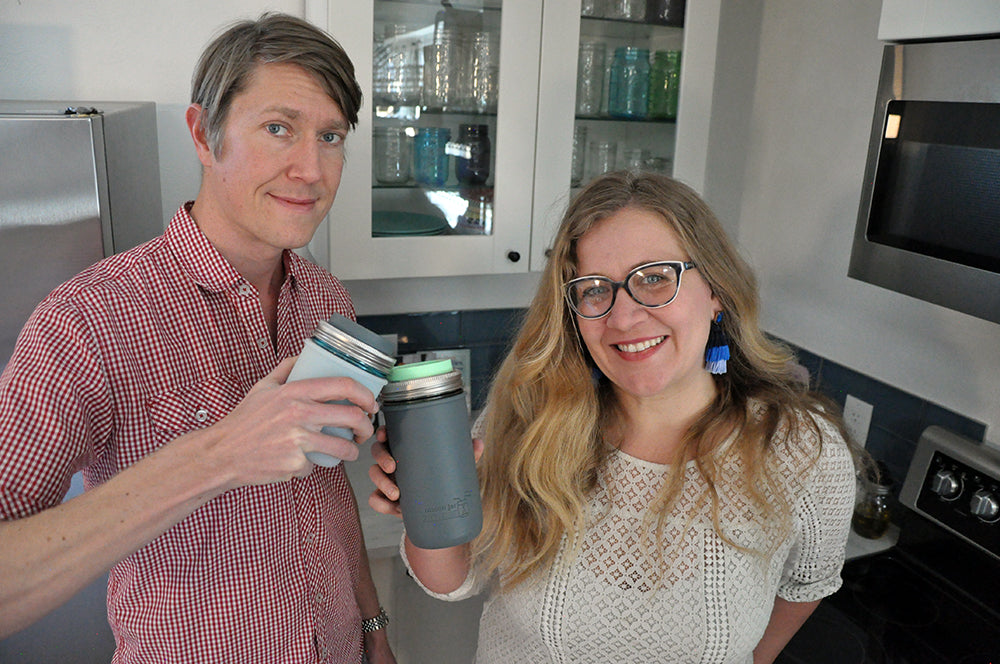 Big Ball-ers…
When we first started Mason Jar Lifestyle, our warehouse was literally our home office. We quickly burst out of that small room and took up our entire two-car garage
(poor sad cars living on the street)!
Putting People First Is What We Do
(Because We Kerr…)
Here at Mason Jar Lifestyle, we want to be your one-stop, Mason jar shop! From canning to cocktails, fermenting to food storage, drinking to decorating – whatever you're dreaming of, we've got you covered. We're constantly inventing and introducing new products. Looking for something we don't have? Drop us a line with your ideas for Mason jar accessories you'd like to see available here at Mason Jar Lifestyle. We'd love to hear from you!

Want to learn about our a-Mason team and learn about their favorite products?
Head Over To Our Team Page!