We work hard to impress you by:
Charging fair shipping prices
Getting your order shipped the same or next day
Making sure it's accurate
Being available to answer your questions and address your concerns – email us now!
Willingly accepting returns (see below for details)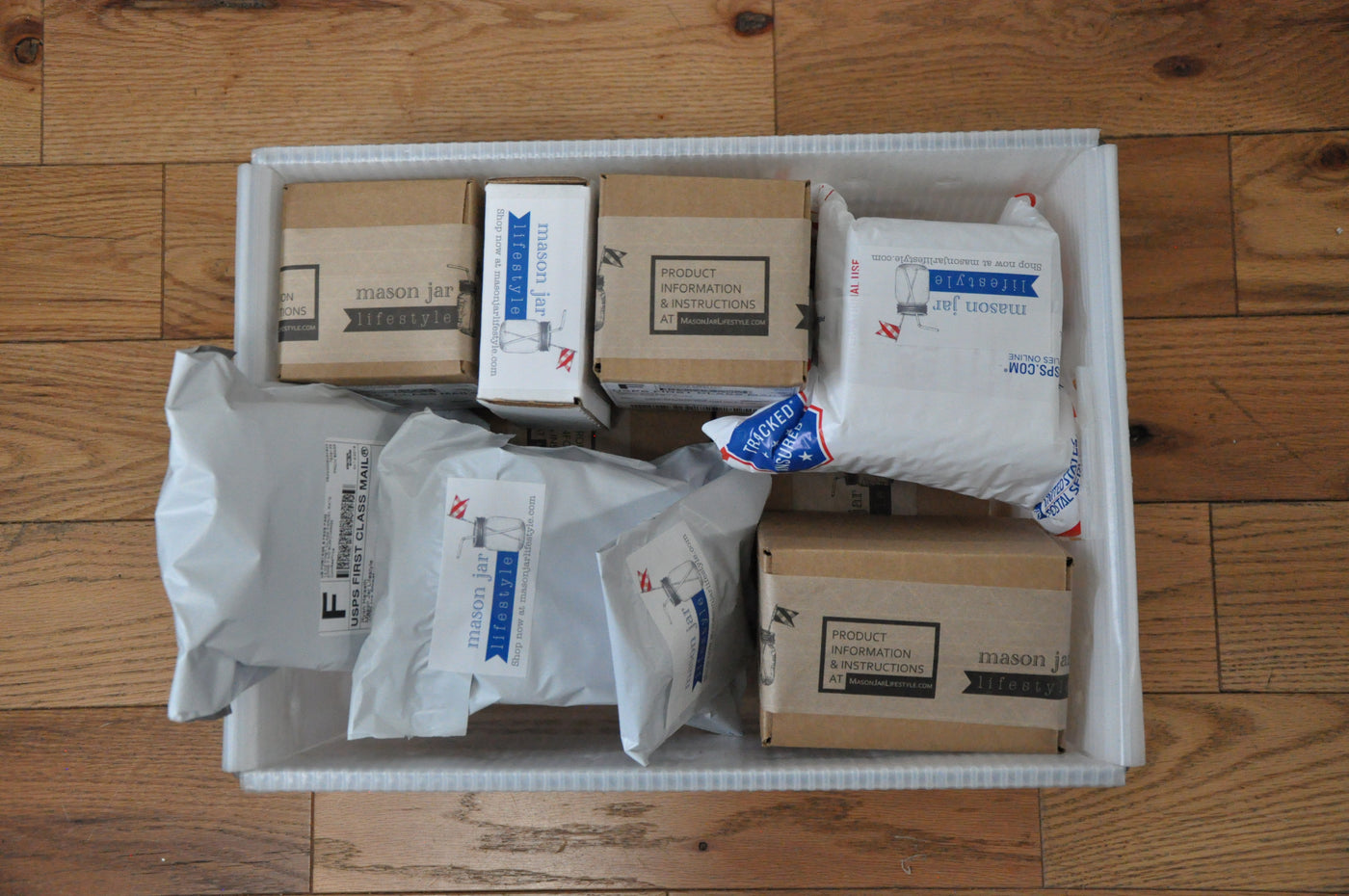 Domestic shipping
$3.99 flat rate shipping.
$9.99 expedited shipping.

FREE shipping on all US orders over $49

We try hard to ship every order that comes in before 1 pm MST on the same day, and all orders within 24 hours.

We ship packages that are under 16oz by USPS First Class, and packages that are more than a pound by USPS Priority Mail or UPS Ground.

We reserve the right to refund an expedited shipping charge and ship by UPS when it is much cheaper than Priority Mail (large or heavy orders).

Orders ship from our office / warehouse in beautiful Wheat Ridge, CO (USA). Our shippers have music going, a nice break area, and lots of big windows to  check out the action at Dairy Queen across the street.


International shipping
We do not ship glass jars or fermentation weights internationally for the flat rate price. If you want a quote to ship jars, send us an email, but know that it will be expensive.
We will ship by the cheapest option between USPS and UPS.

You are responsible for all customs fees and duties imposed by your country or local post office.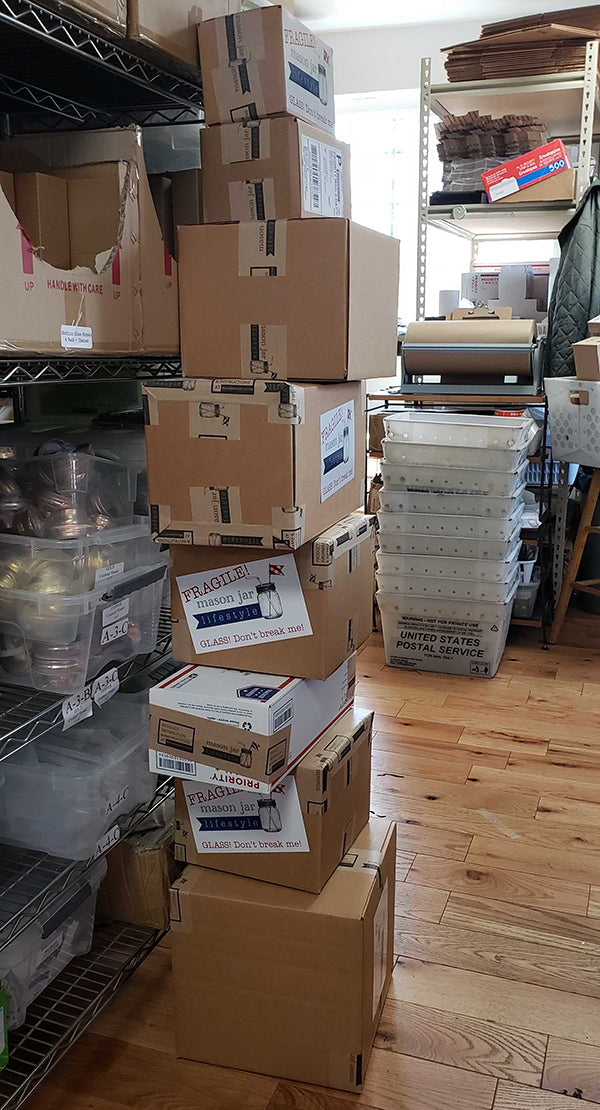 Canada
$20 flat rate shipping, by USPS or UPS. Customer is responsible for any customs fees.
United Kingdom
$25 flat rate shipping. In almost every case, Royal Mail will fail to notify our customers when the package arrives at their local post office. Please track your package, and once it has arrived at the local post office you are responsible for retrieving it and paying the customs fees.
Europe, South America, Central America, Mexico
Europe, South America, Central America, Mexico
Returns
You can return anything for any reason, within 6 months.

Before you return anything, please send us an email if there might be anything we can explain better or help you with.

Our products come with a 6 month warranty. If anything breaks, email us.

For returns that are our fault – defective or broken products and shipping errors – we will send a prepaid return label.

For returns that are discretionary – ordered the wrong color or size, changed your mind, etc – you will need to pay the return shipping.

Once the return is approved, you will receive your credit in the same method of payment as the original order MINUS our original shipping costs.