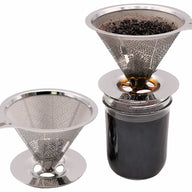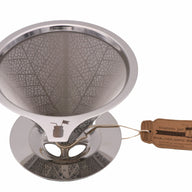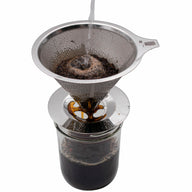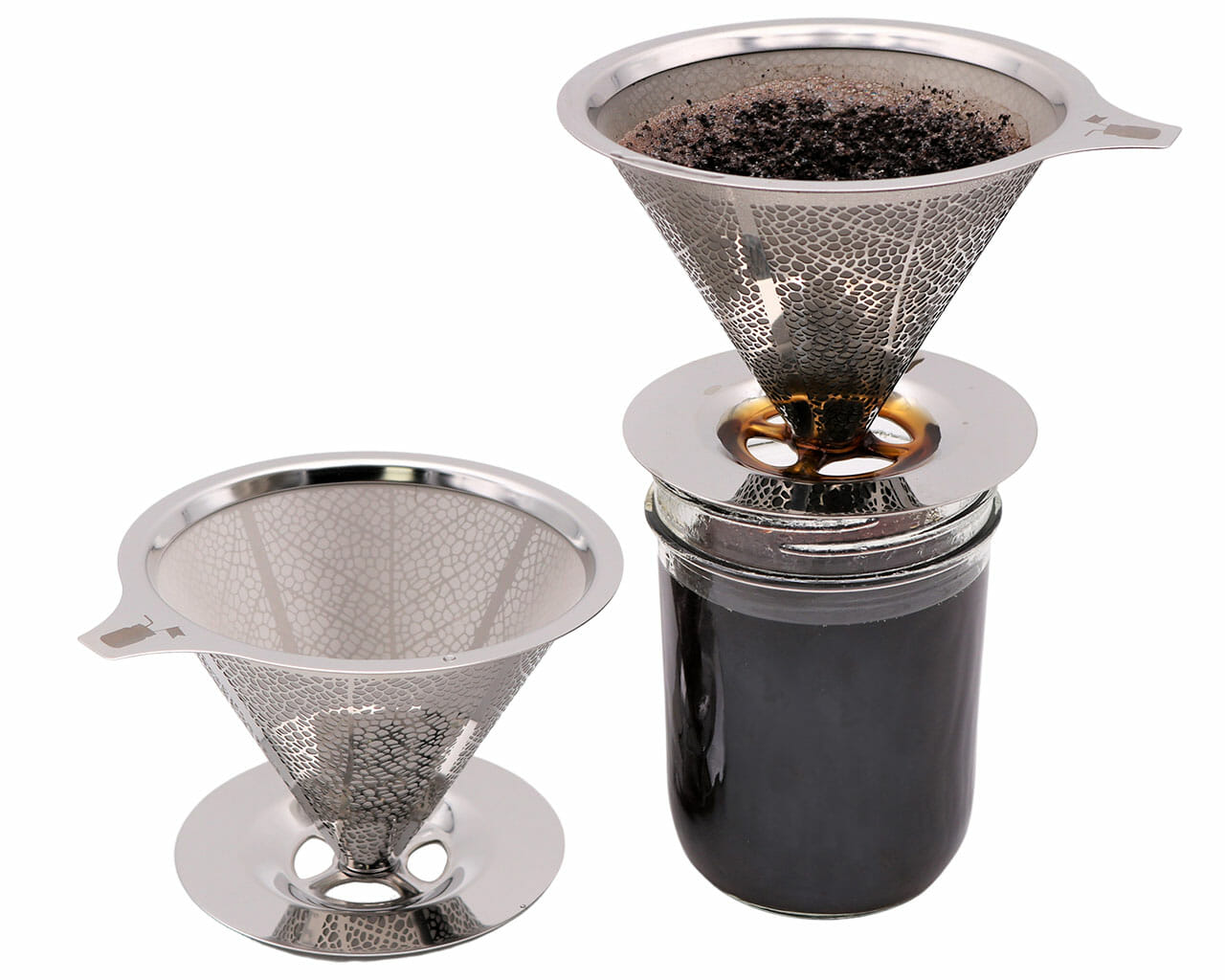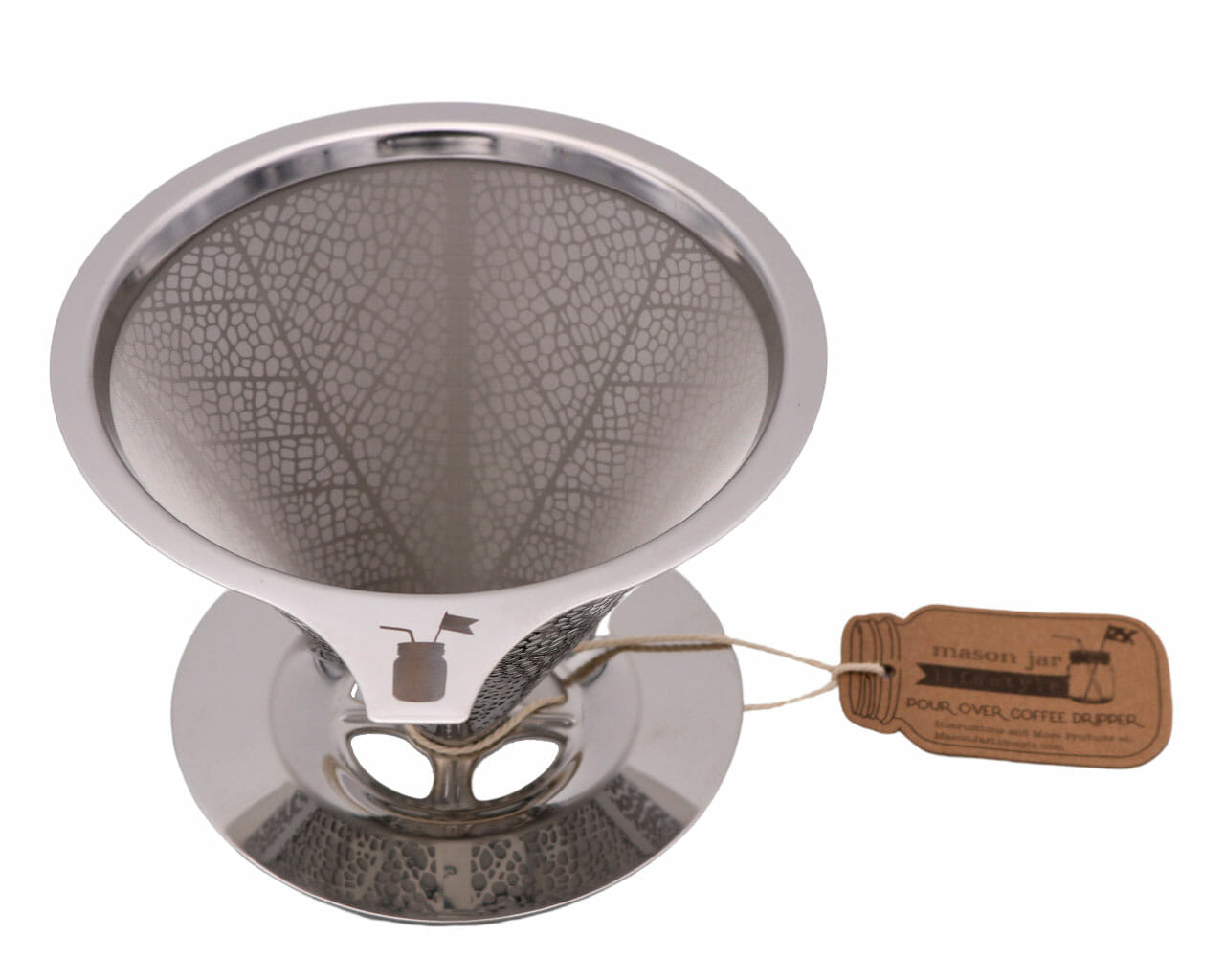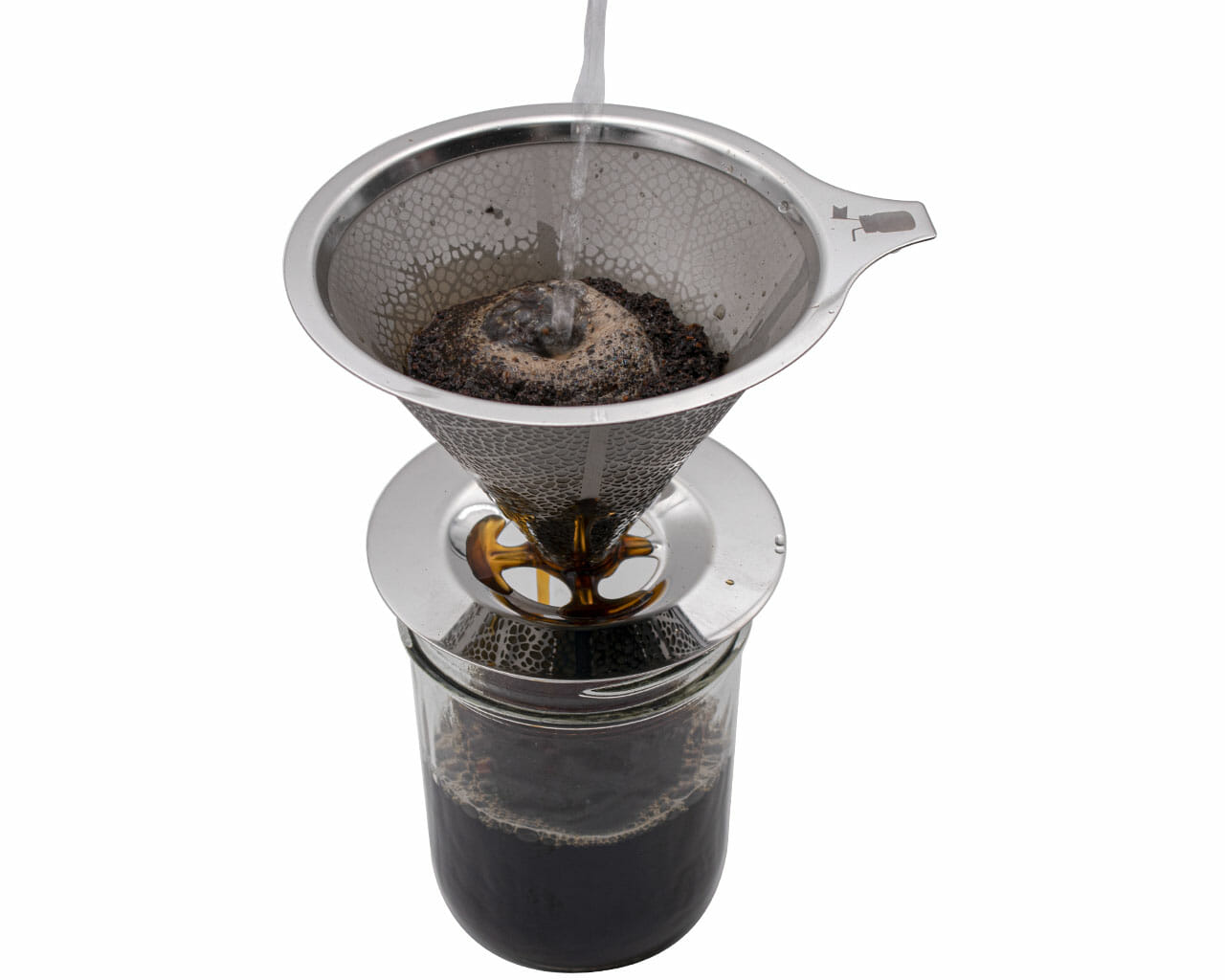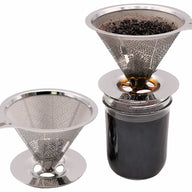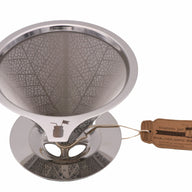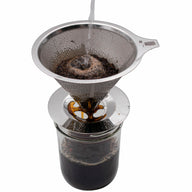 Product Description
Reusable, Paperless, Ultra Fine Filter. Plastic free packaging.
Made of 304 Grade Stainless Steel - Dishwasher Safe and will not rust.
Works for both Regular and Wide Mouth Mason Jars and many other mugs, cups, and glasses.
Create a delicious cup of coffee every time:
Start by boiling water. The ideal temperature for brewing coffee is between 195°F to 205°F (90°C to 96°C), so allow the water to cool down for a minute or two after boiling.
While the water is boiling, grind your coffee beans to a medium-fine grind size. A finer grind will produce a stronger cup of coffee, while a coarser grind will produce a milder cup of coffee. Generally you will get the best results with a coffee:water ratio of 1:15 to 1:17.
Place the stainless steel mesh filter on top of your Mason jar or mug. Optionally, rinse the filter with hot water first to remove any residual coffee oils and to preheat the filter.
Add the ground coffee to the filter and shake to level. For a 16oz pint jar, you should use about 1 ounce of ground coffee, which is about 5 tablespoons.
If your coffee is fresh, pour just enough water to wet the coffee grounds, and let it bloom for about 30 seconds.
Slowly pour the rest of the hot water over the coffee grounds, starting from the center and moving outward in a circular motion. Maintain a steady, slow pour to avoid over-extraction or under-extraction.
Once you have poured all the water, wait for the coffee to drip through the filter and into the jar. This process may take a few minutes, so be patient.
Once the coffee has finished dripping, remove the filter and discard the coffee grounds. Rinse out the filter immediately. You can put it in the dishwasher or wash by hand.
Enjoy!
Pour over coffee will produce different results with different amounts of coffee, types of beans, grind size, and speed of pouring water. Experiment to make the perfect cup!
Oils from coffee will naturally build up over time. If you find your coffee isn't filtering through as well as before, you can soak the filter in a mixture of hot water, baking soda, and white vinegar to remove any build-up in the mesh.
Love the stainless steel pour over drip coffee cone!
I started out pouring the two cups of hot water over the coffee grounds using a Mason jar.....the cone is very light. I decided to try and put it on top of a plastic popular coffee company brand glass and it worked just as well. I added my creamer, put the top of the plastic glass and I was ready to go!
The cone is very easy to clean. I am enjoying my morning coffee in less than five minutes, start to finish.
will let you know when i use it
Simple, economical
No surprises! Seems well made, been keeping me caffeinated all week. I appreciate the versatility to use on different containers. I usually brew right into my thermos.
the stainless steel pour over drip coffee filter is great......
eay to use and can use it fir tea and herbs and easy to clean always brings inquiry and looks shiny and bright.
Pou over coffee cone
A little hard to clean but it is very nice
Learn More about Mason Jar Lifestyle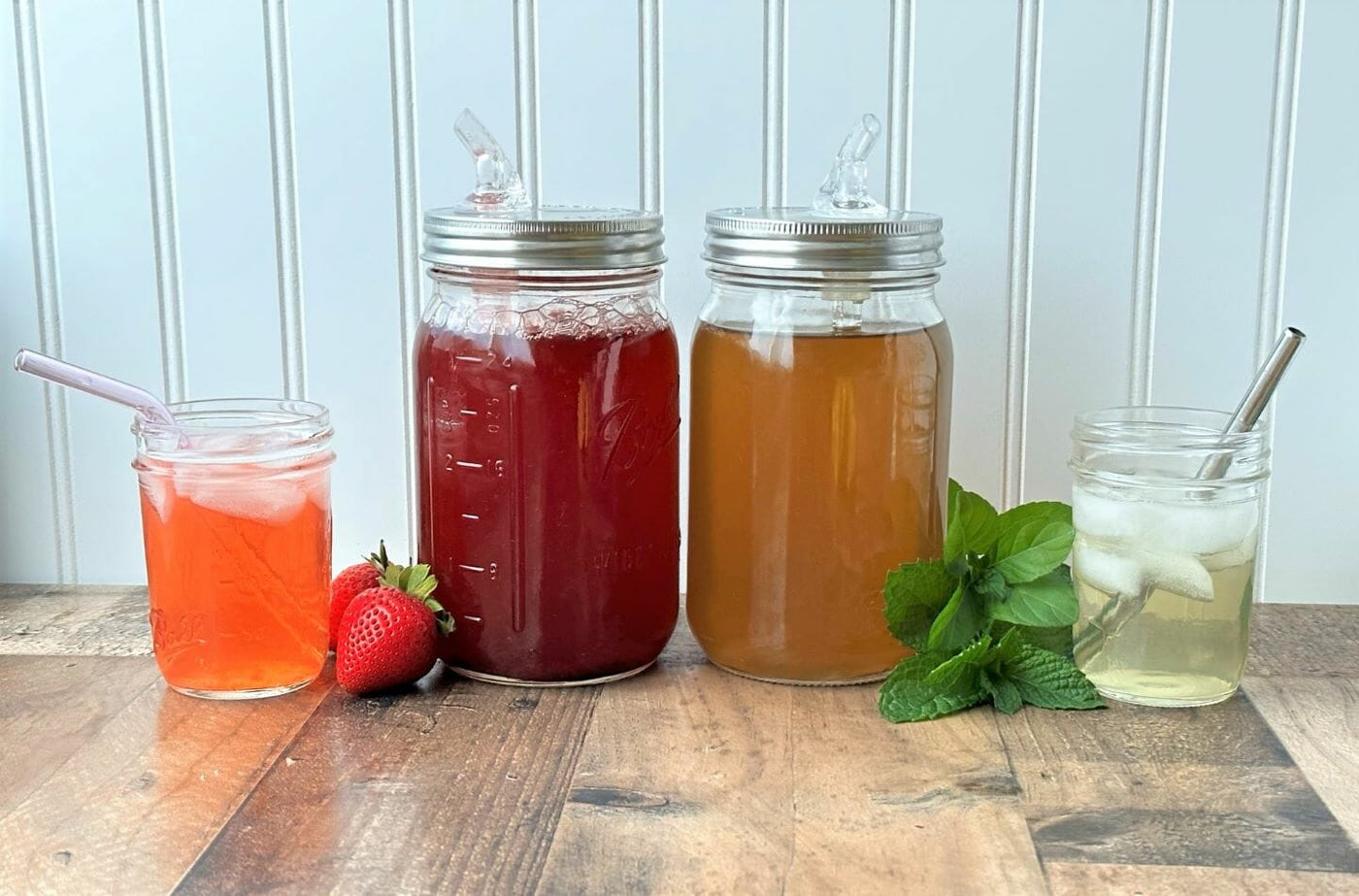 Check Out Our Blog
Find the latest recipes, DIY projects, and much more. All created and curated by our Mason jar experts.
View the Blog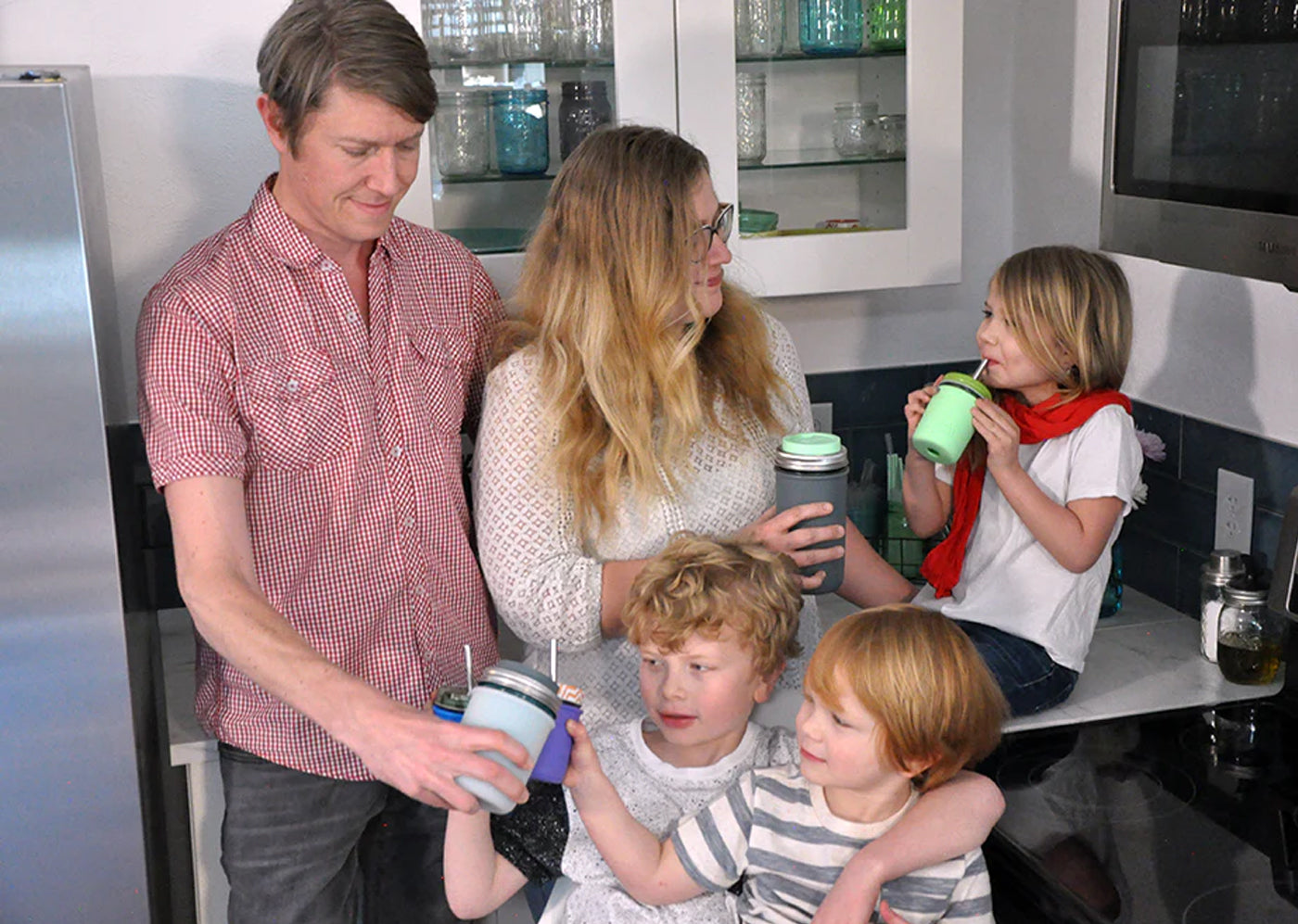 Our Story
We're proud to be a Colorado-based small, family-owned business and your home for authentic, eco-friendly mason jar innovations.
Hear our Story