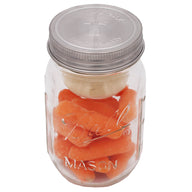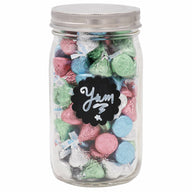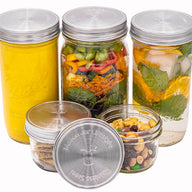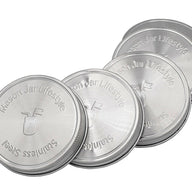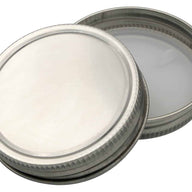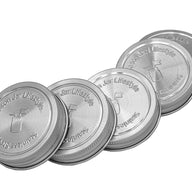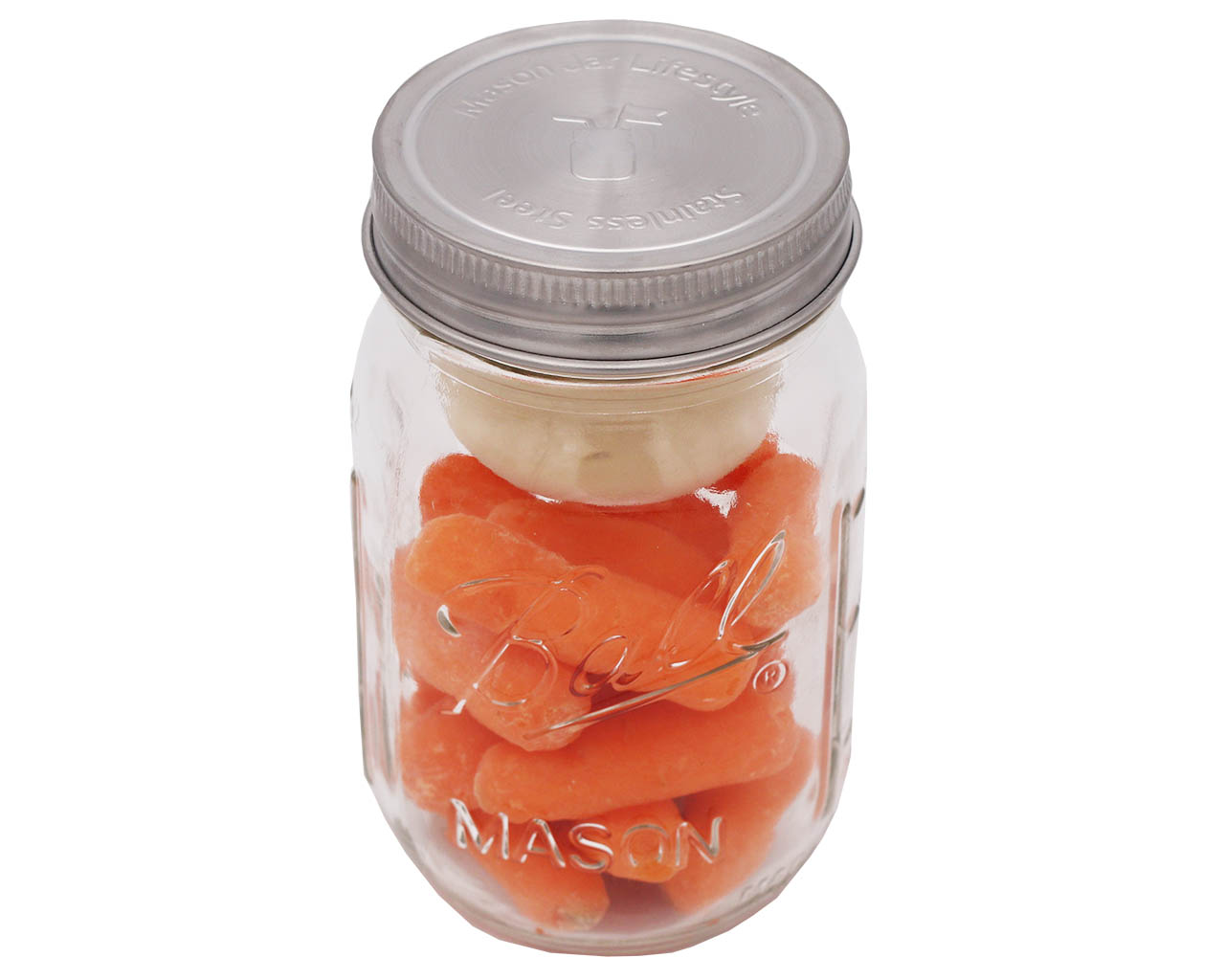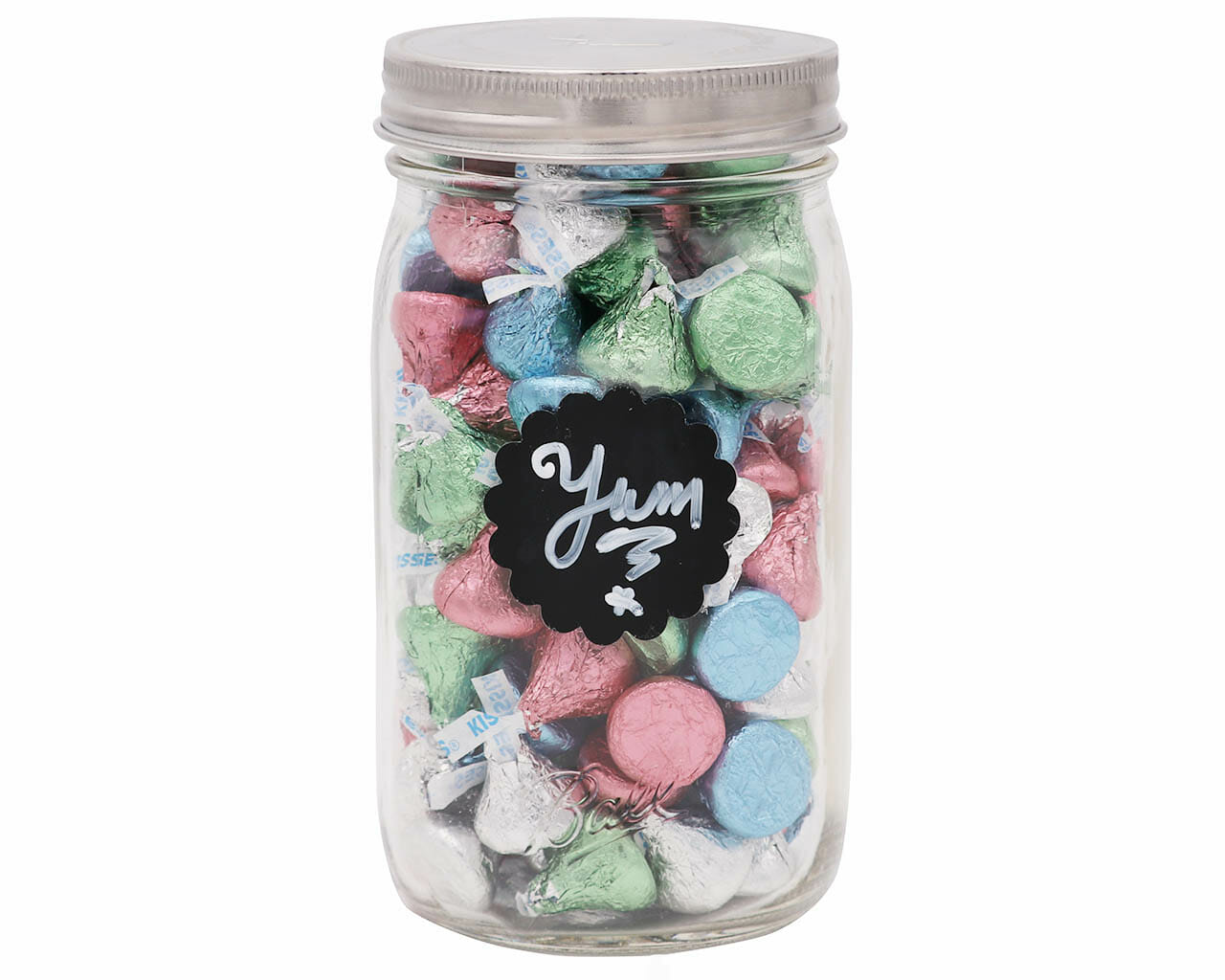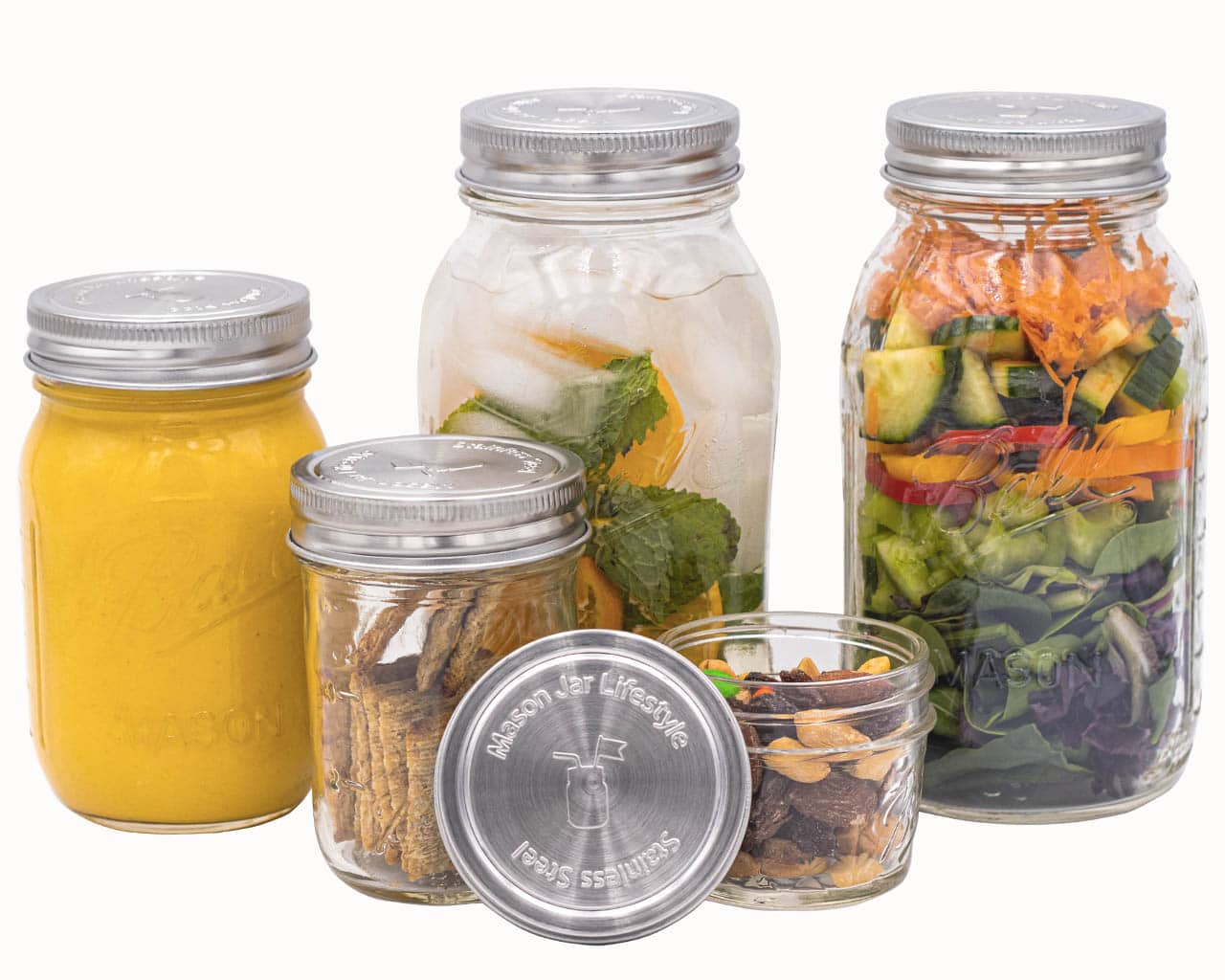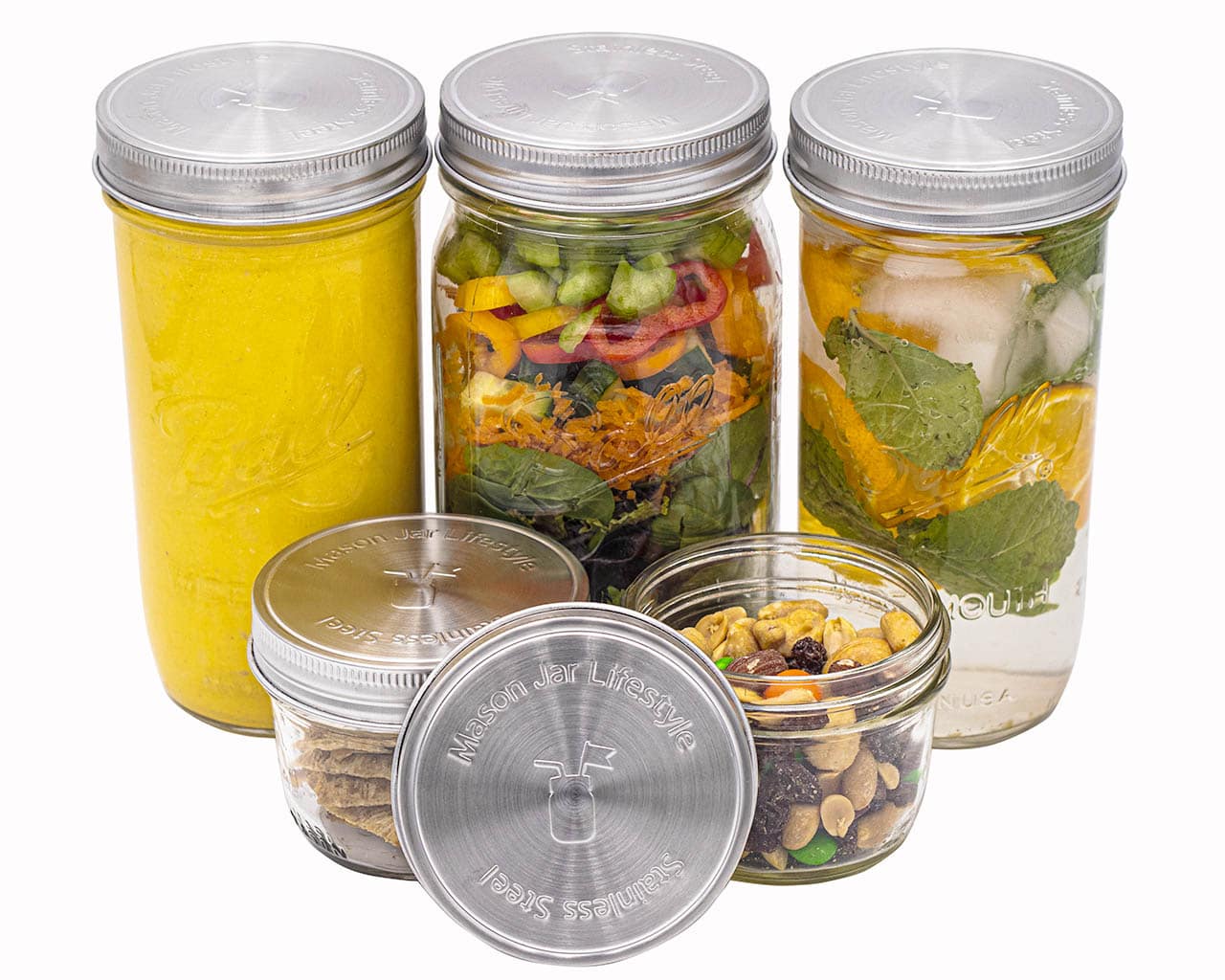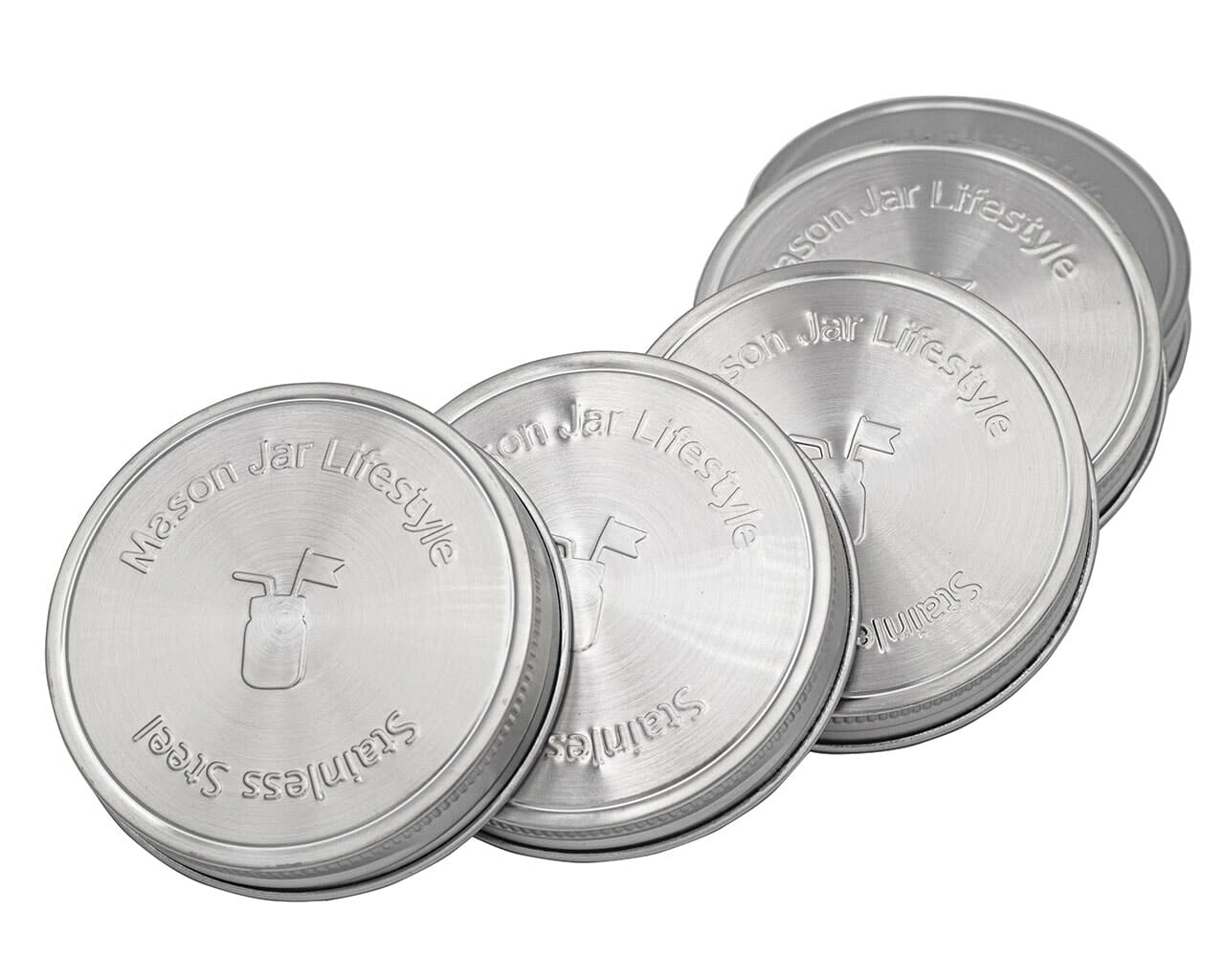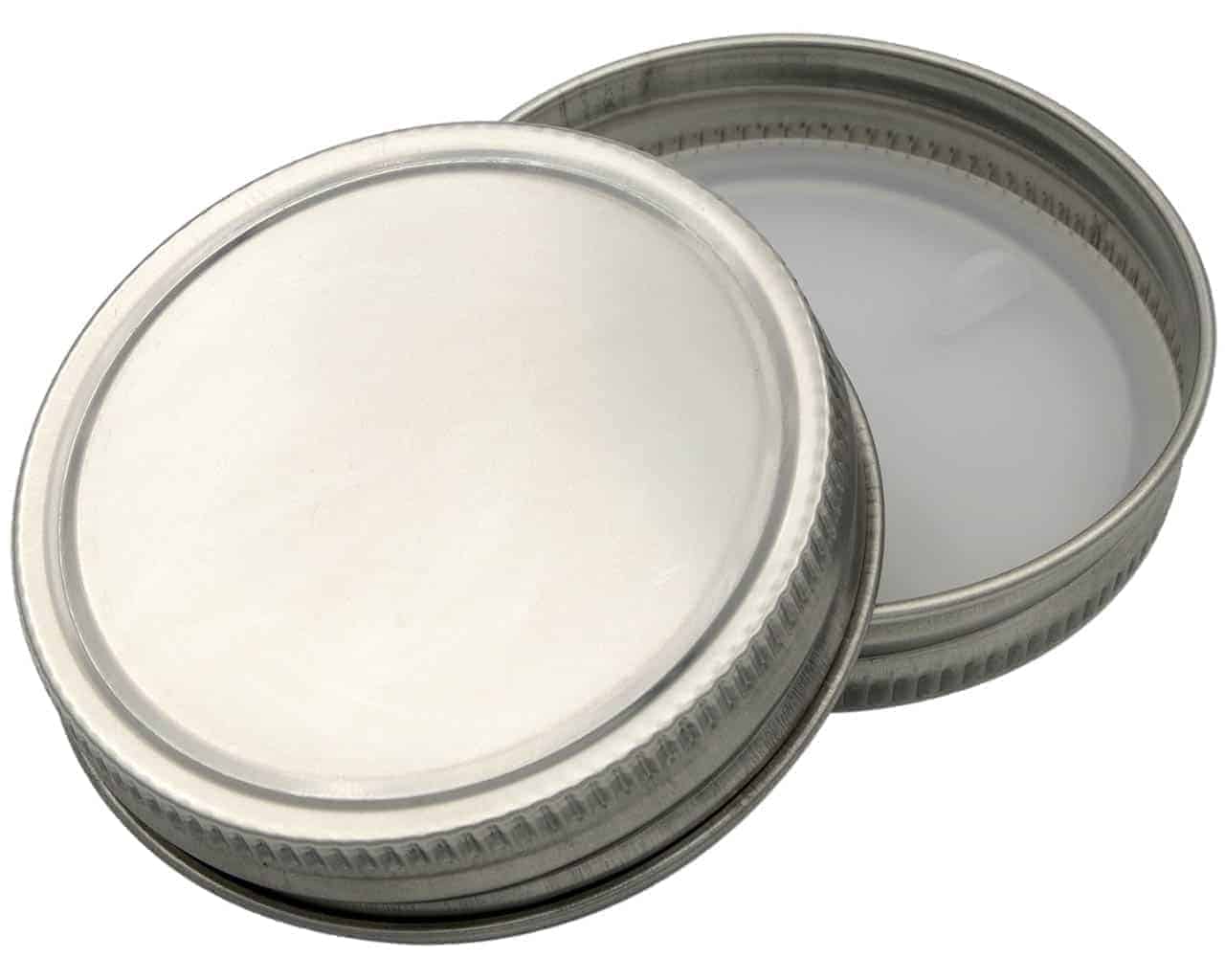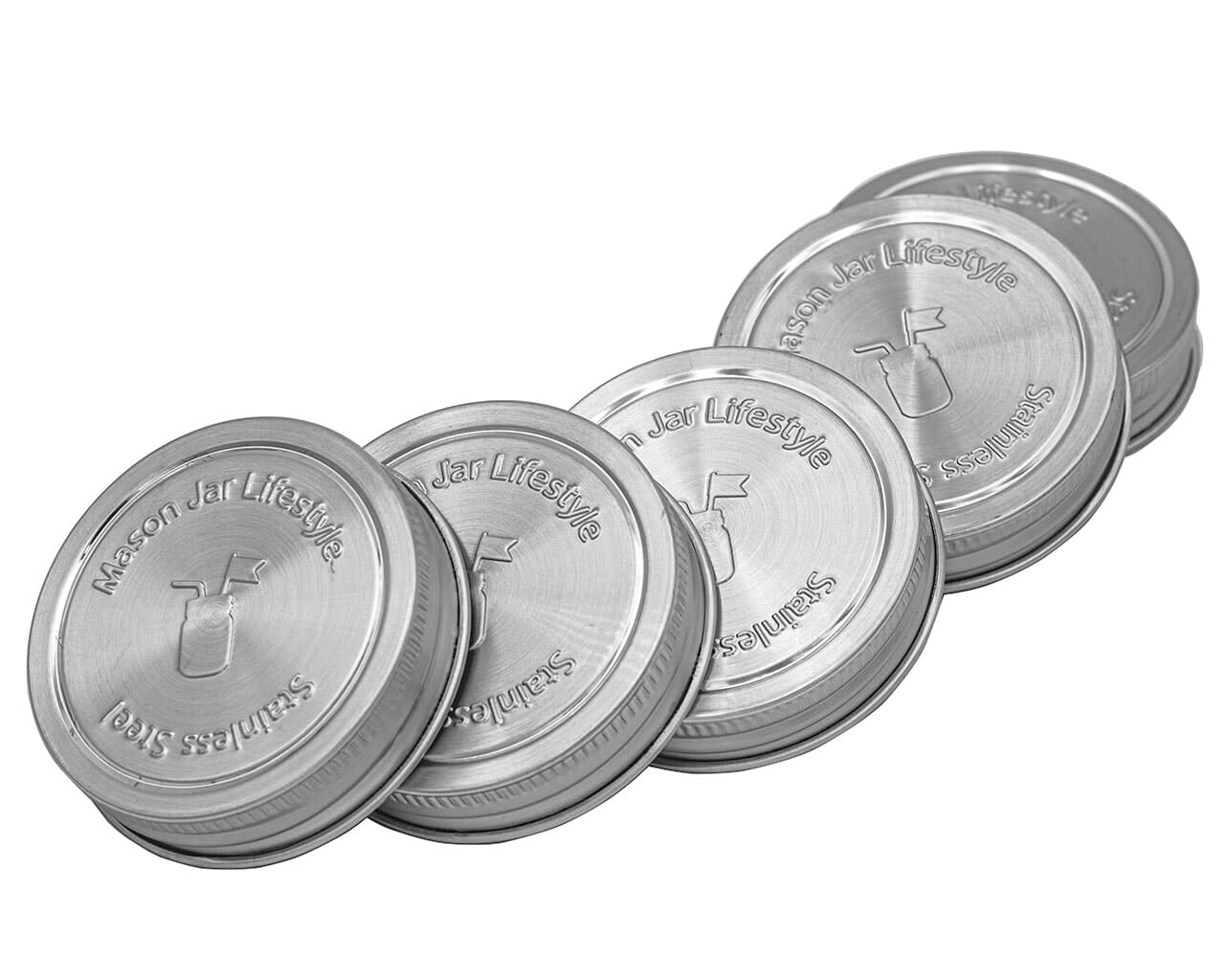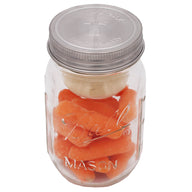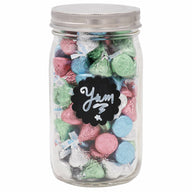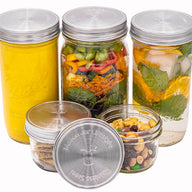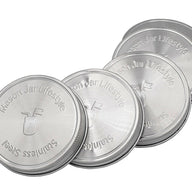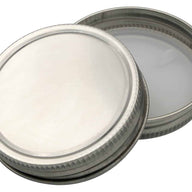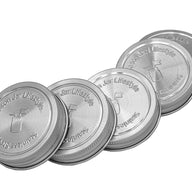 Product Description
Every day in our kitchens we're reaching for storage lids to:
Keep staples fresh and the pantry organized
Put away leftovers from dinner (hello, easy lunch packing!)
Save the remainder of our kids' favorite drink or unfinished snack
Store fermented foods
Bring nuts, seeds, crackers, and other snacks on the go
Keep sauces and liquids spill proof in the fridge
And so much more!
But we were annoyed with the standard, two part lids that fall apart and never seem to match up.
That led us to create our unique, rust proof, leak proof storage lids. These premium lids are as stylish as they are practical! Made from only the highest quality materials: 18/8 304 grade stainless steel and clear food grade silicone rubber, you can feel good about purchasing a safe and durable product.
Stainless Steel is one of the most commonly used materials in the kitchen as it's rust proof, long lasting, and nonreactive. It's used to make cookware, utensils, commercial food processing and storage equipment, and more. Plus, stainless steel will not leach any chemicals into your food and beverages like plastic can.
Our silicone lid liners cover the entire inner surface of the lid (so they fit securely and won't ever drop into the jar) and create an airtight and spill proof seal. They are thick and heavy, which make them easy to clean and hard to lose. The liners are interchangeable with our plastic storage lids as well for added versatility.
Ball plastic storage caps also work, but our stainless steel lids are more durable, leak proof, plastic free, and nicer looking.
Not for canning or processing.
Fabulous for canine scent detection
I bought these lids to use for storage of source materials (sport and HRD) for scent detection. They are very effective and provide an extremely tight seal. I haven't had them long enough to know how well they'll hold up over time, but I am *extremely* impressed with them so far. It was my first purchase form MJL, shipping was very quick, and I'll be back for more.
I like the product well enough to read all your stuff and probably set up an account. I really don't enjoy doing it but I wanted to get more lids plus some for my relatives. Wish you well and wish times were a bit more simple.
I was very happy with how sturdy this lids are. Using for storing thyme, oregano and sage. Also to store lemon curd. Plus the are perfect for jars that I use in my lunch box for single serving trail mix!
Stainless Steel Lids w/Silicone Seals
These are great! As my older lids/seals age I am replacing them with these. This is helping me get away from plastic containers for many of my cooking ingredients. I used to be a Tupperware Queen, but now you're helping me embrace the glass.
Terrific Product!
I love the food grade silicone lids!
Learn More about Mason Jar Lifestyle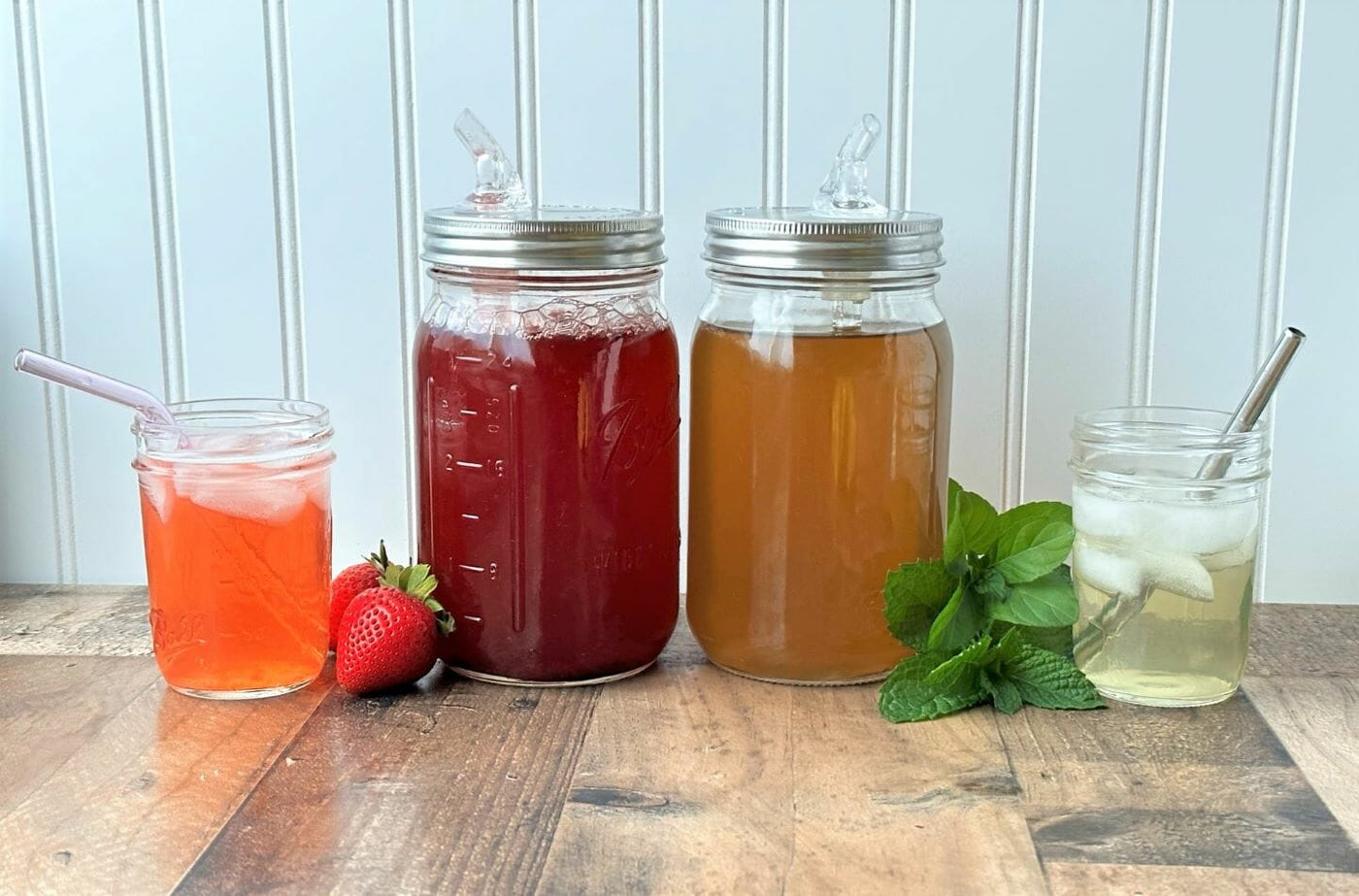 Check Out Our Blog
Find the latest recipes, DIY projects, and much more. All created and curated by our Mason jar experts.
View the Blog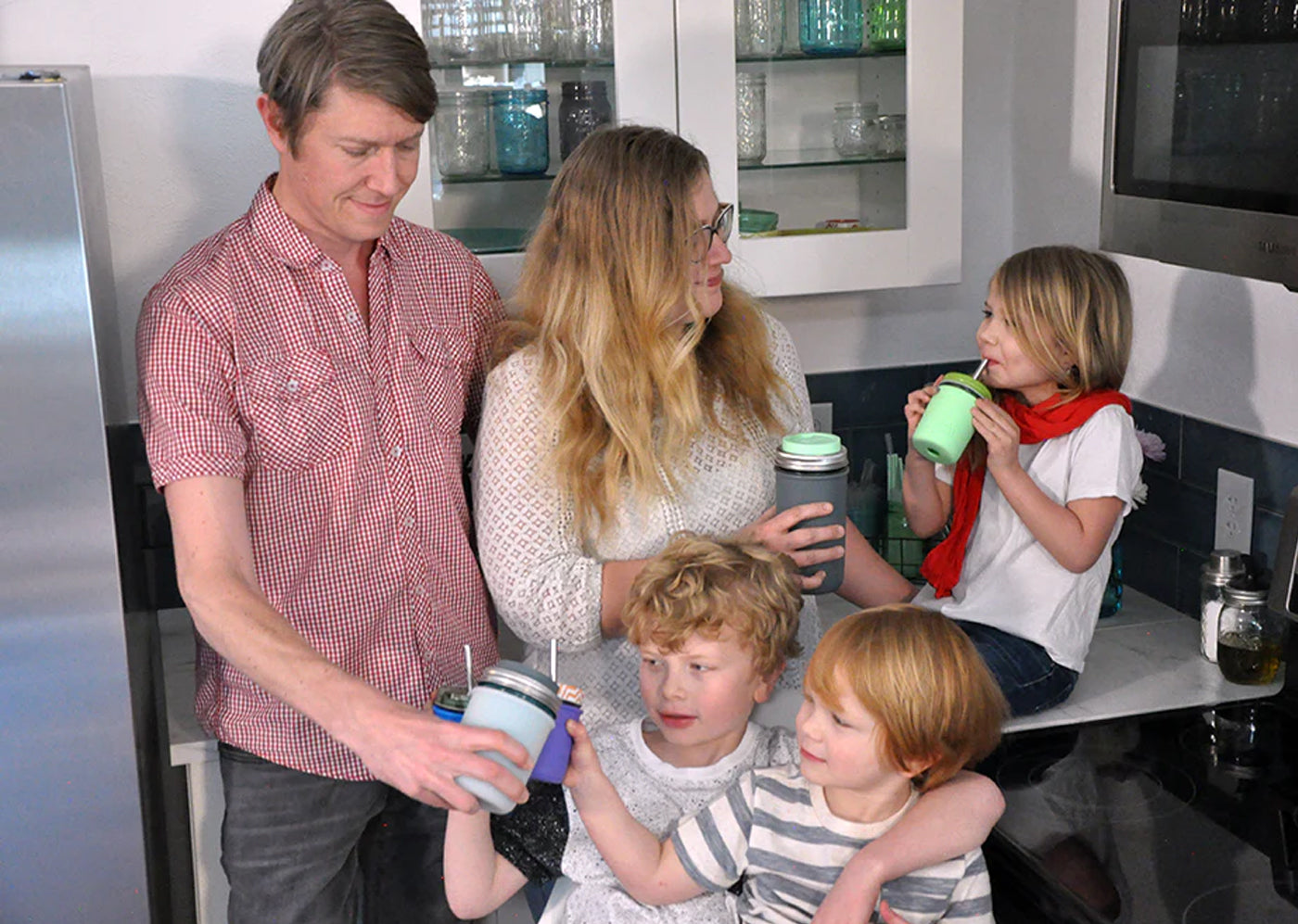 Our Story
We're proud to be a Colorado-based small, family-owned business and your home for authentic, eco-friendly mason jar innovations.
Hear our Story