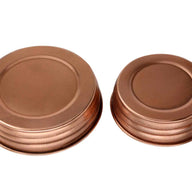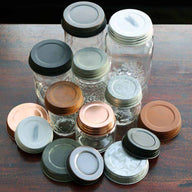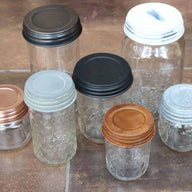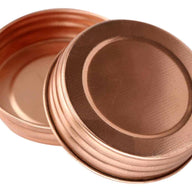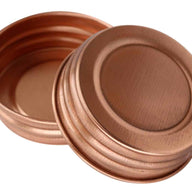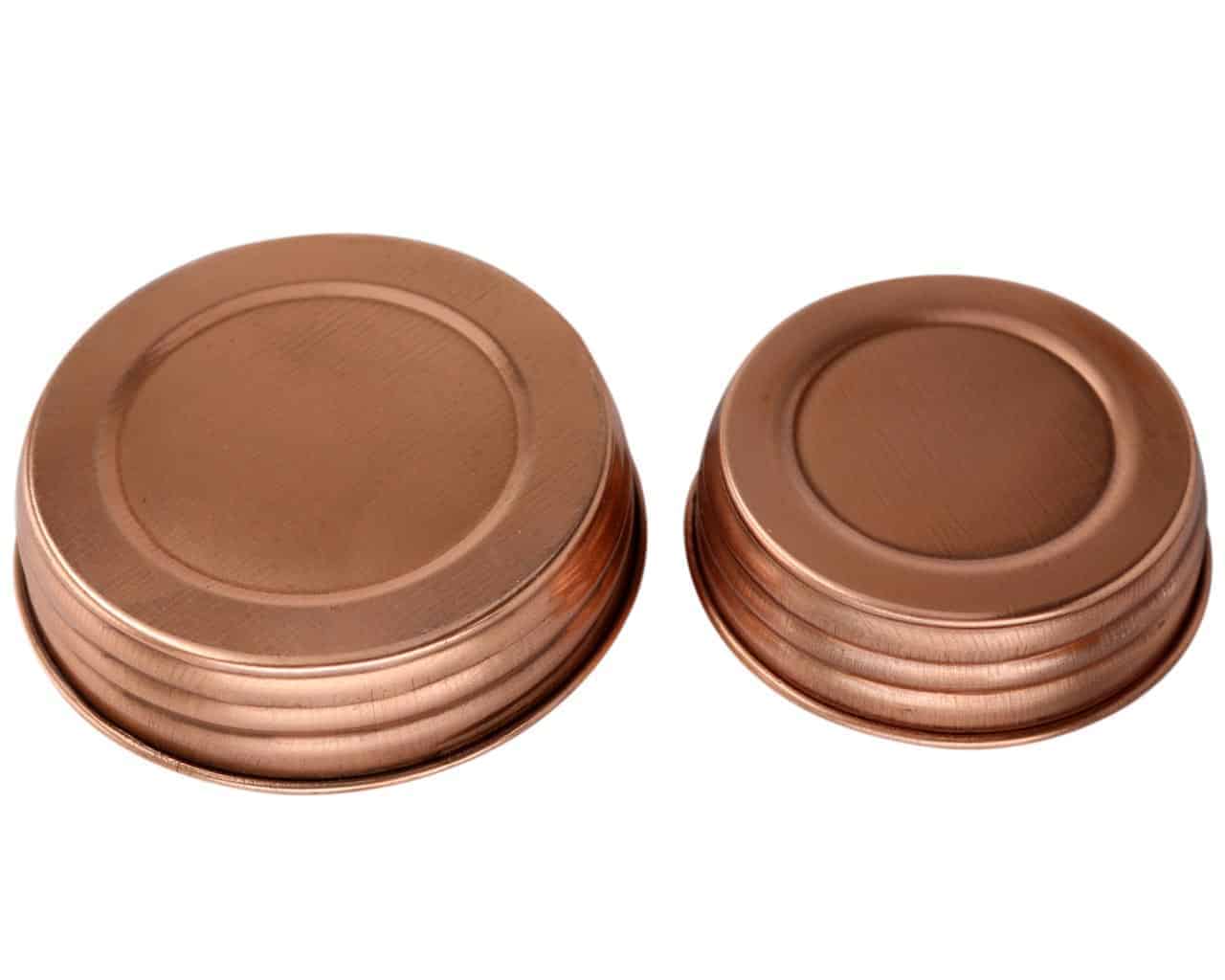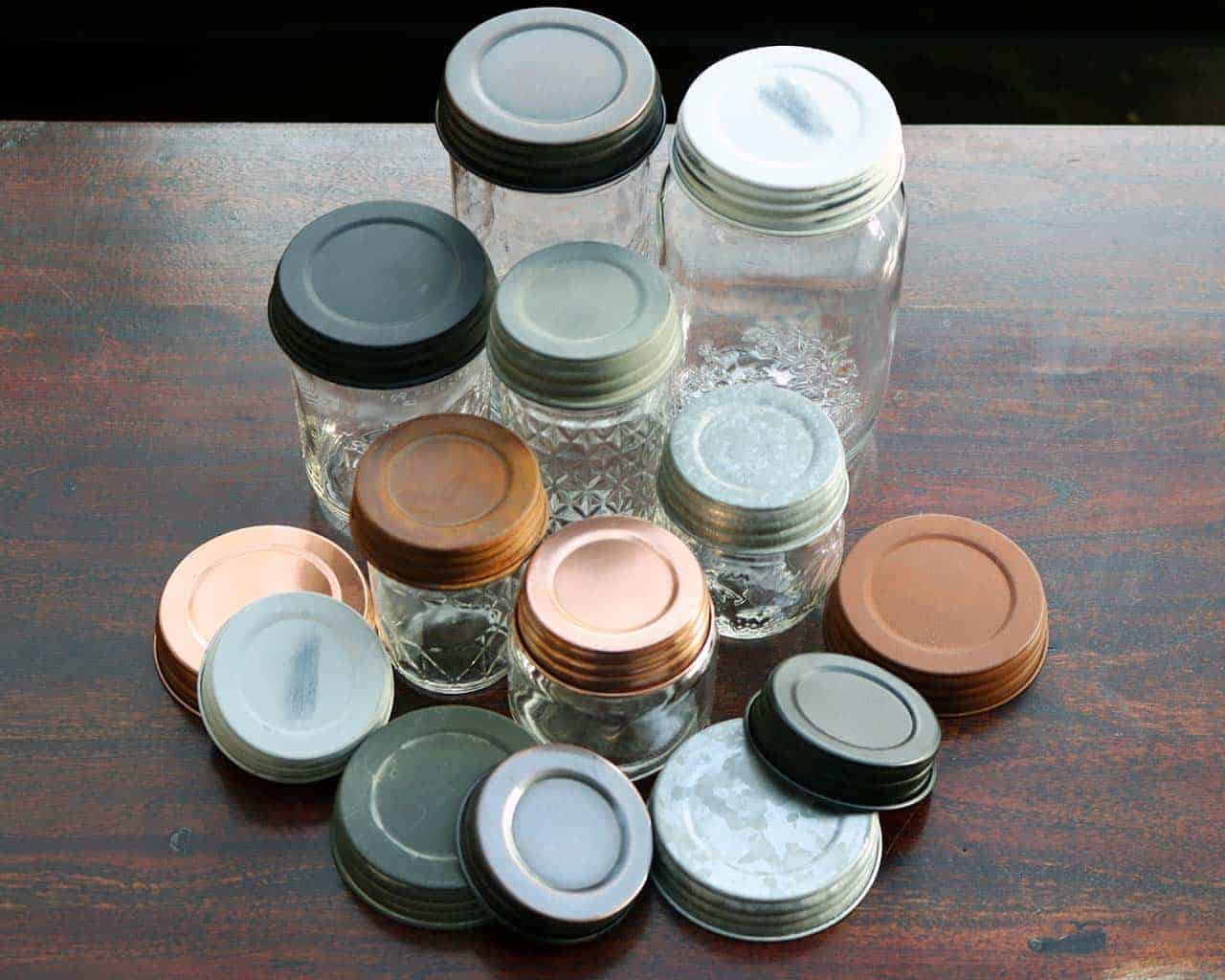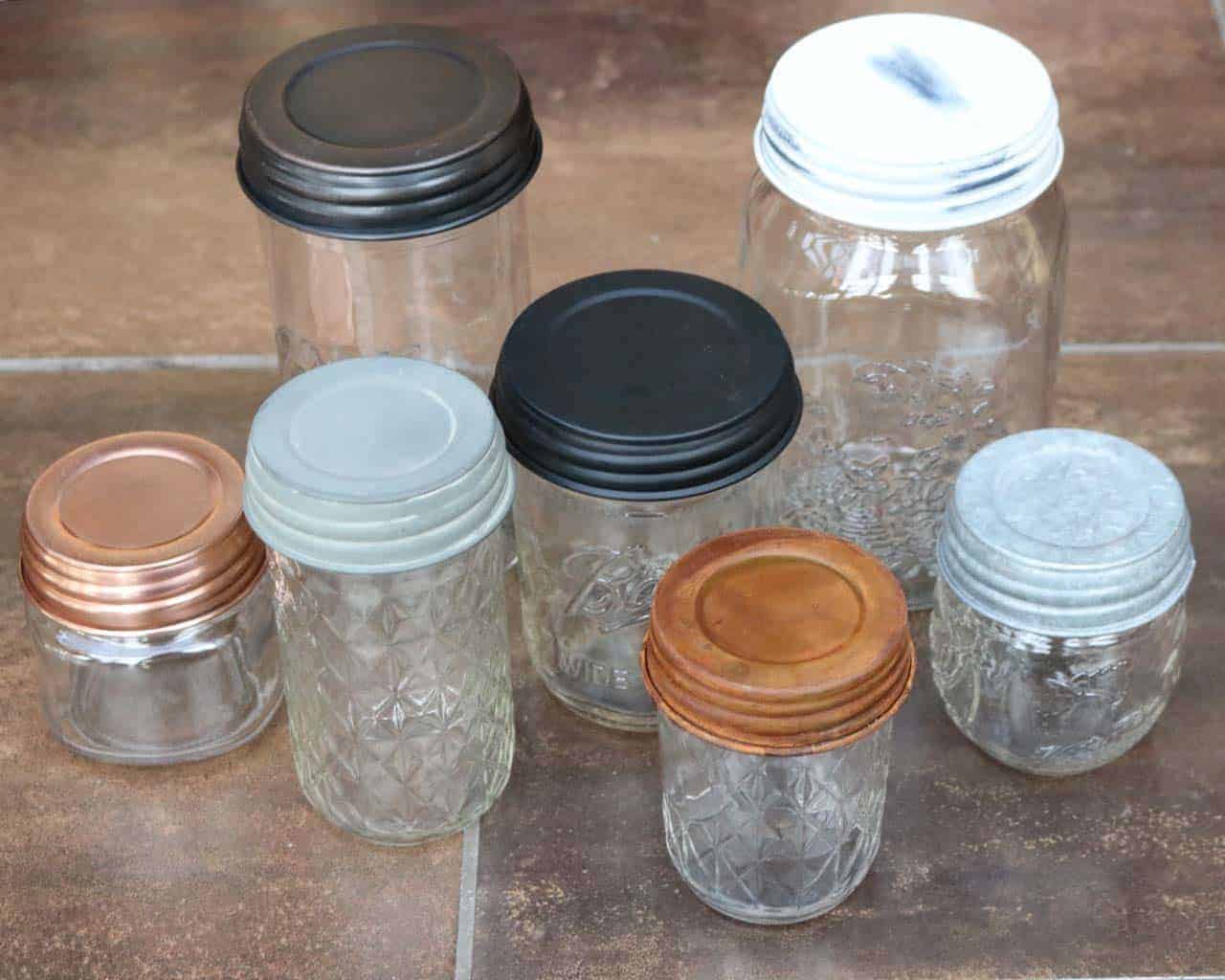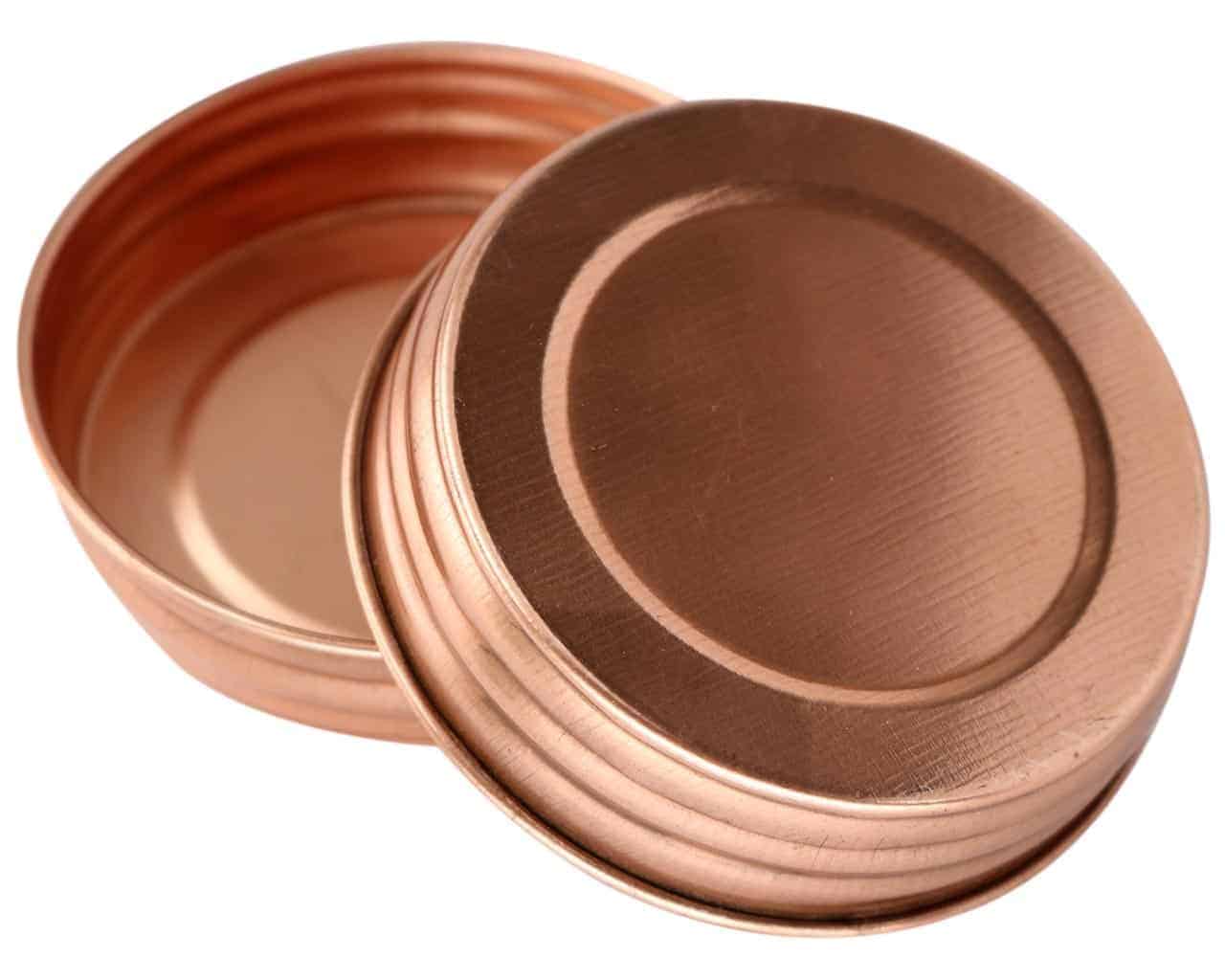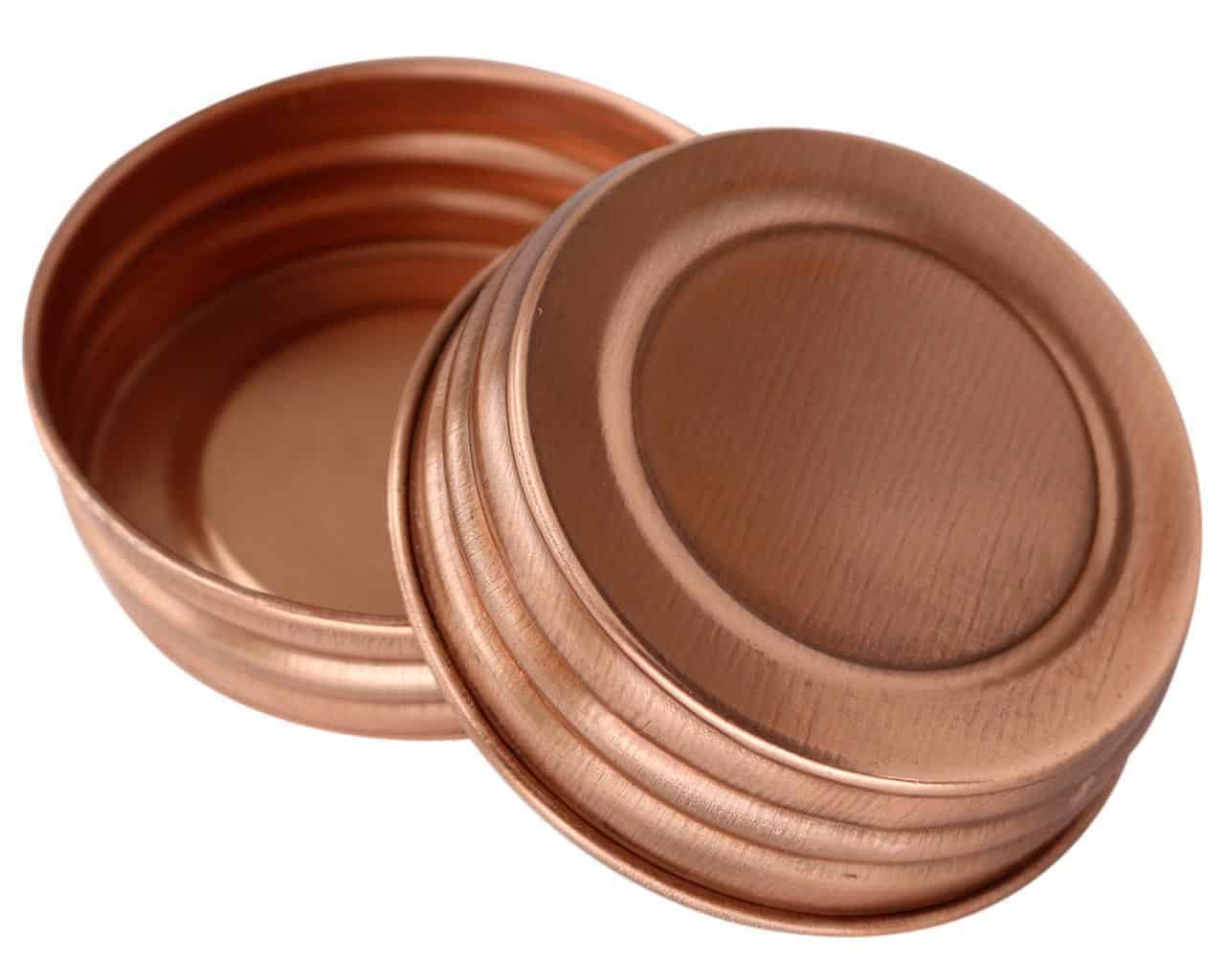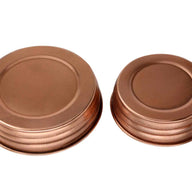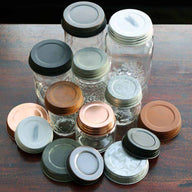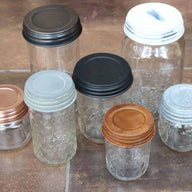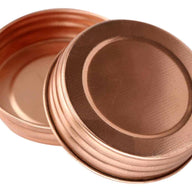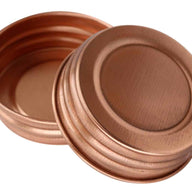 Product Description
These heavy lids are made of steel, electroplated to a shiny copper color.
Hand wash and dry to avoid rust or discoloration.
Not air tight or leak proof.
They were very nice. Much sturdier than expected. Great lids, matched the basket perfectly. Kudos to your company.
Copper lids small and large mouth
I love how these look. I will get more. They sit on my counter with frequently used dehydrated foods.
Love them. Using on my counter with mason jars. Love how the copper brings out copper color in my granite counters.
Perfect for my grandma's mason jars!
The lids are a beautiful copper. Remodeled my kitchen and wanted my grandma's mason jars to match my copper sink. I left my sealed lid on the jars and the copper fit over it perfectly. They look fantastic. I love them!
These are beautiful and add an immediately noticeable decorative charm to your jars. As described, the lids fit the jars but you may feel a slight resistance as they go on but they do go on and they do fit and it is not a forced fit. It's just not the quick turn extra tight seal like the lids that come with the jars. This probably has something to do with the copper material. But I would definitely recommend these lids if you are looking for a lovely enhancement to your jars. The decorative touch makes the jars just pop! And just save your original covers so you can always revert to using for tight food storage if you like. I am using this lid with a 16 oz amber wide mouth jar to store and reuse my cooking oil in. I keep it on my kitchen counter and I wanted it to look attractive while doing a practical job and this fit the bill perfectly!! Don't hesitate. Just get them. You won't regret it.
Learn More about Mason Jar Lifestyle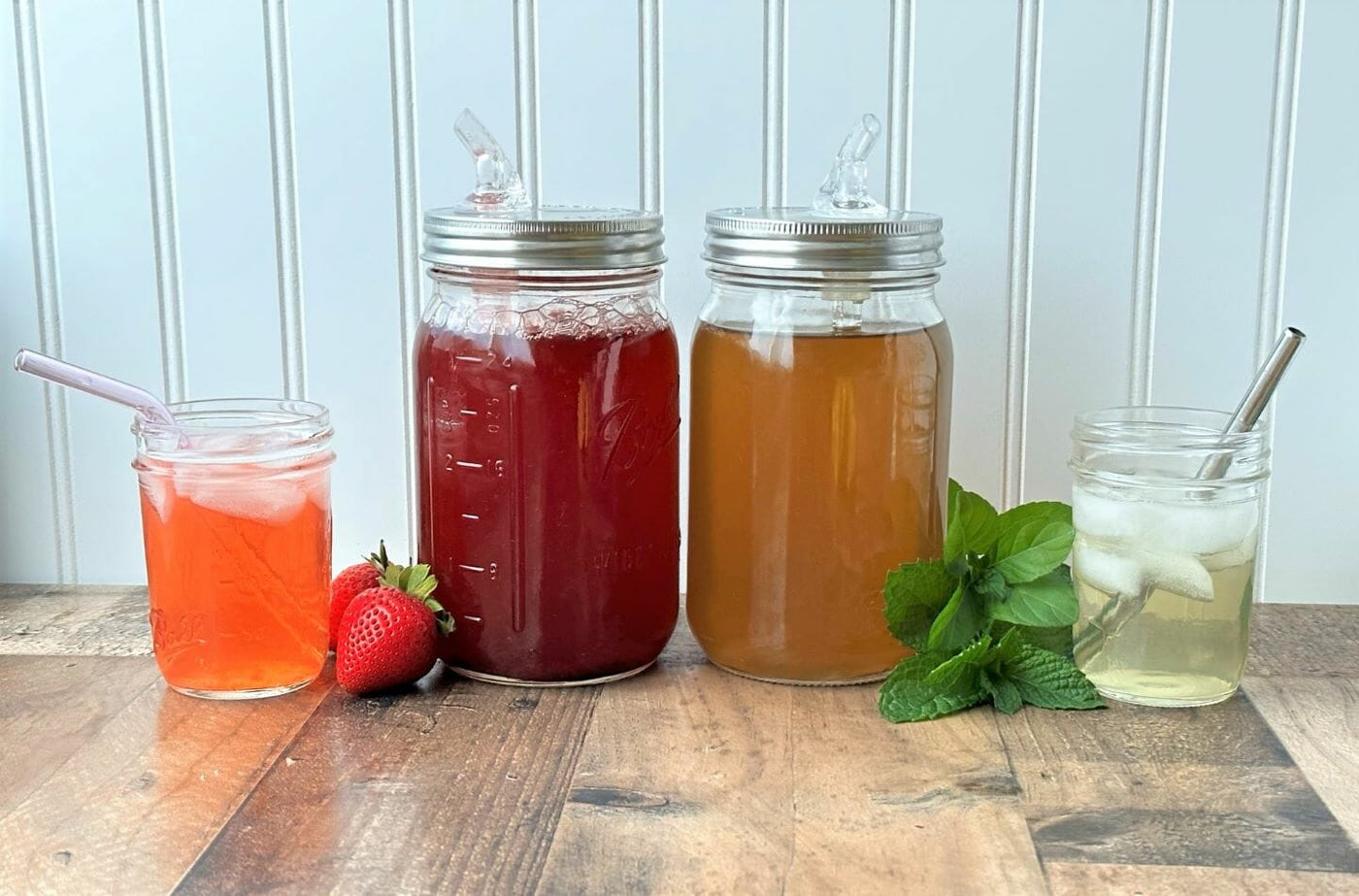 Check Out Our Blog
Find the latest recipes, DIY projects, and much more. All created and curated by our Mason jar experts.
View the Blog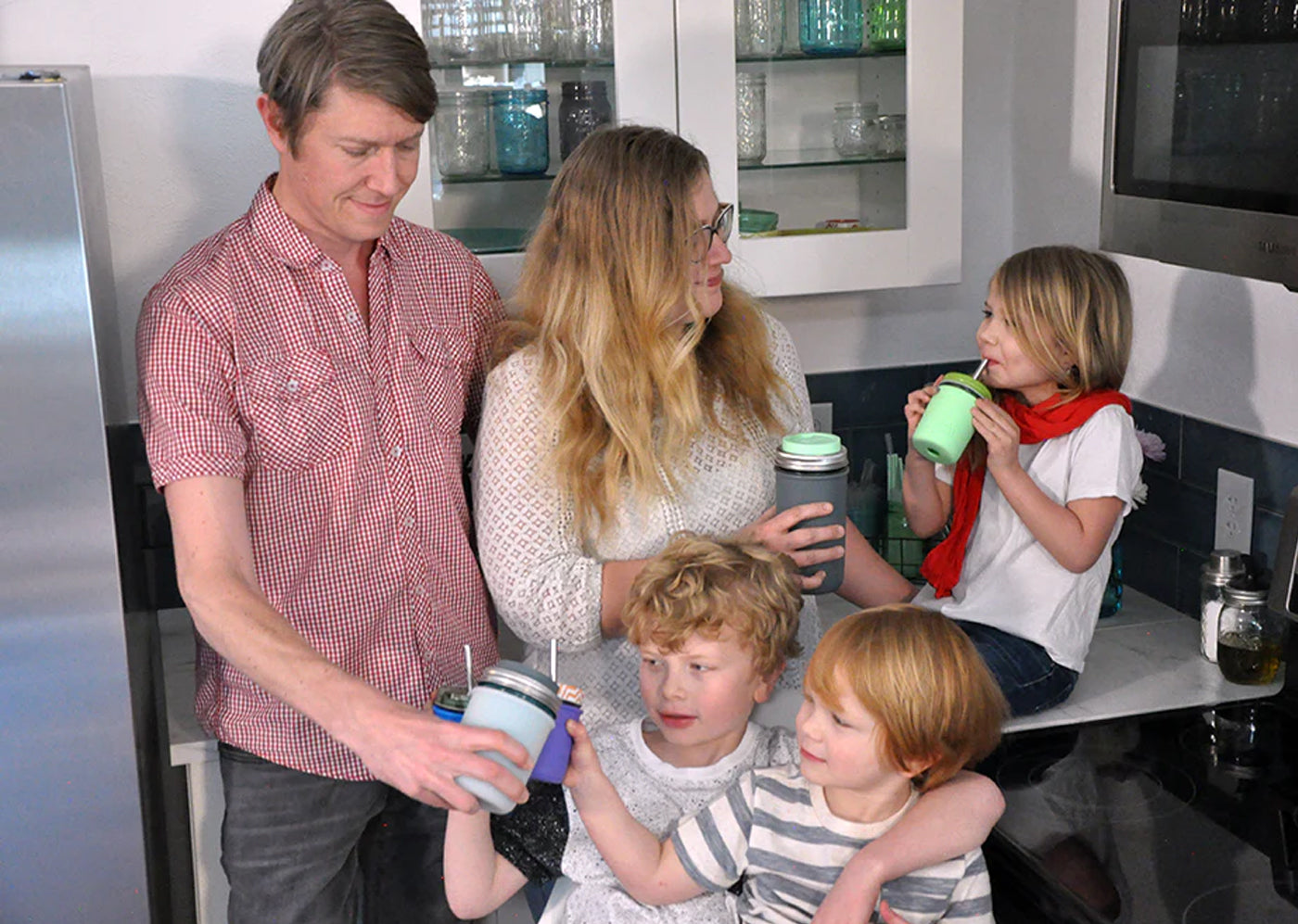 Our Story
We're proud to be a Colorado-based small, family-owned business and your home for authentic, eco-friendly mason jar innovations.
Hear our Story