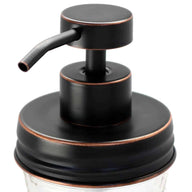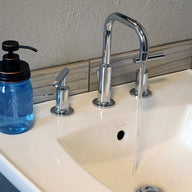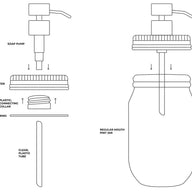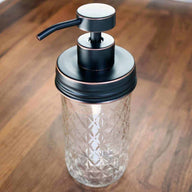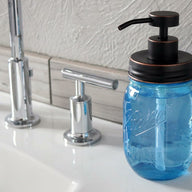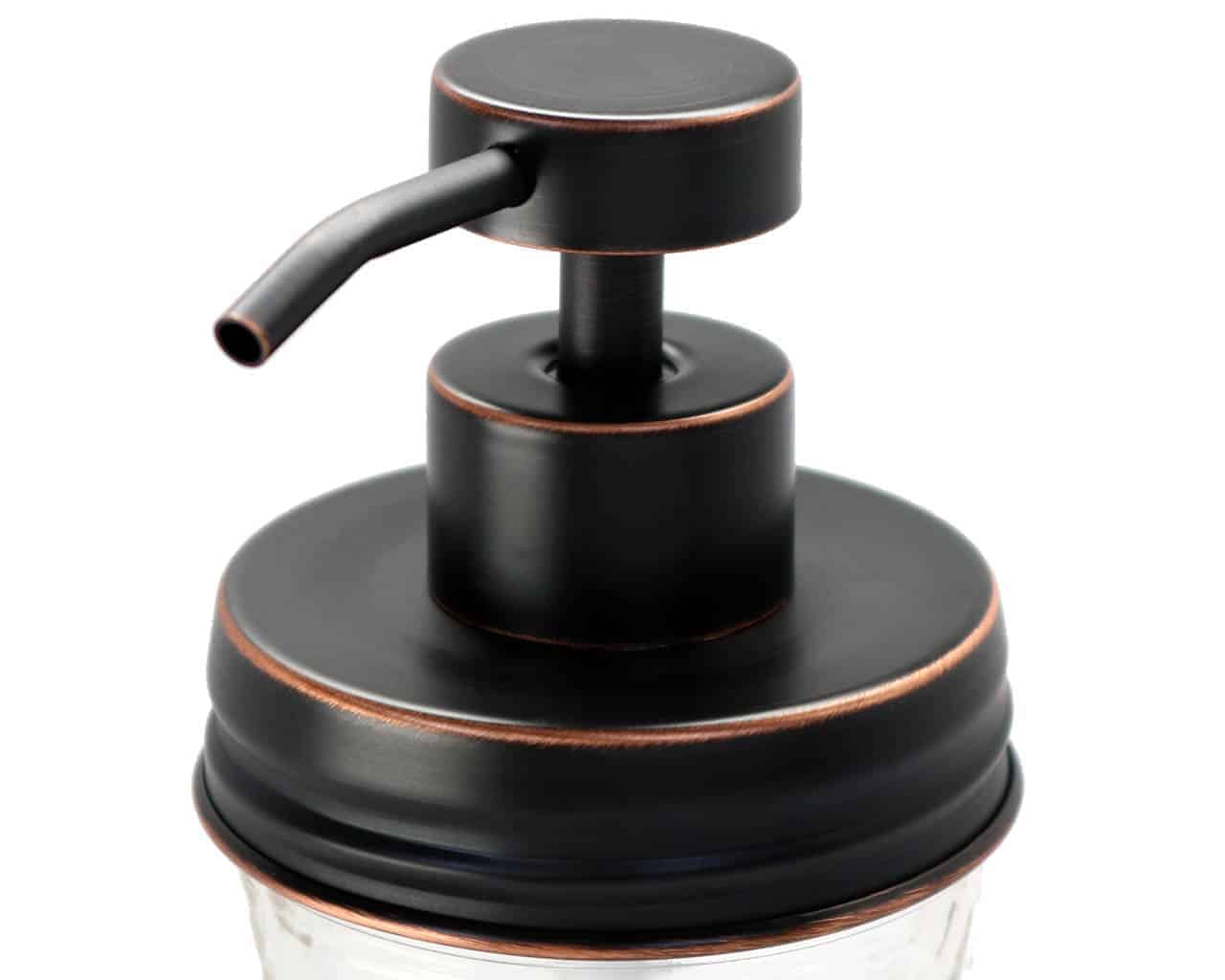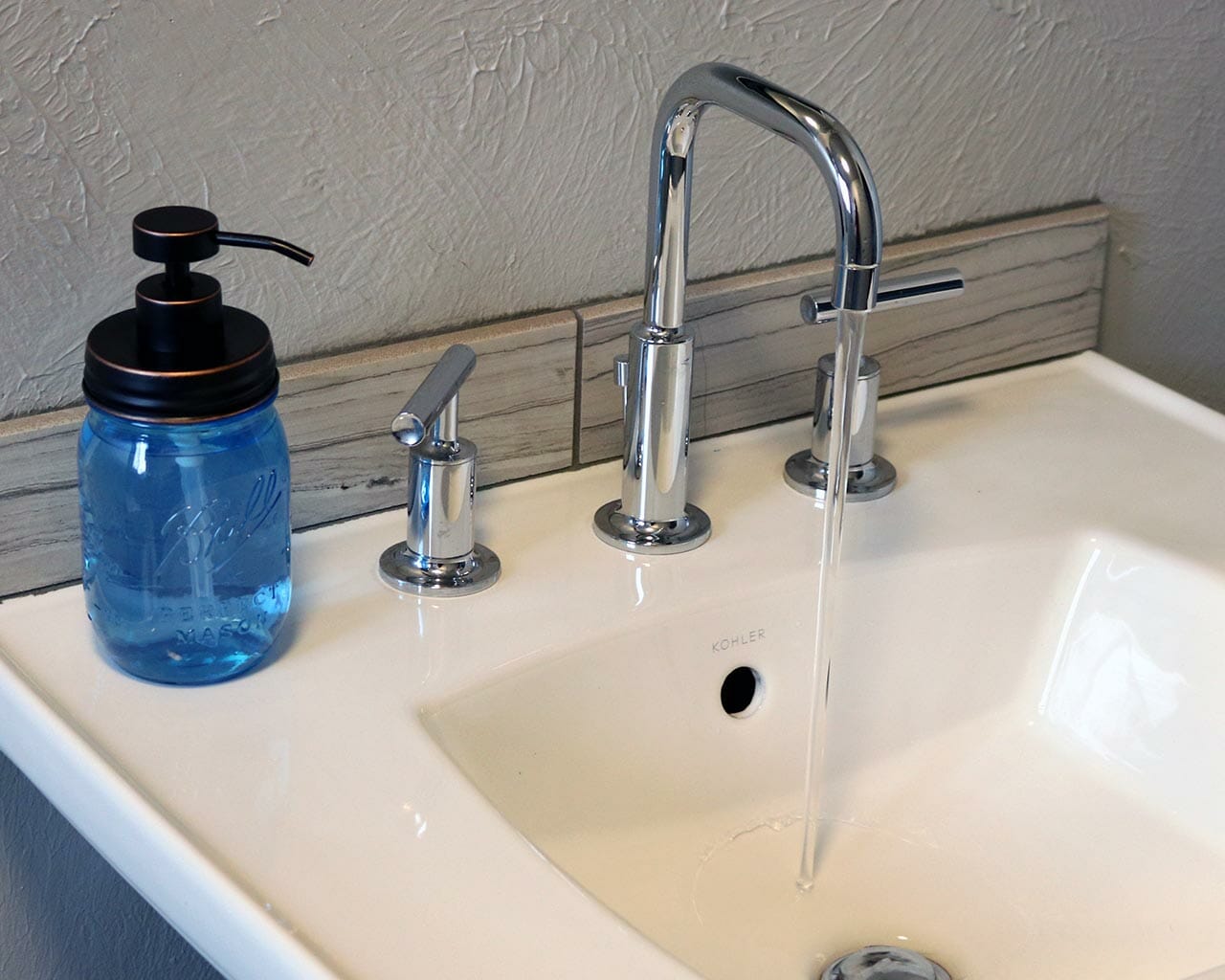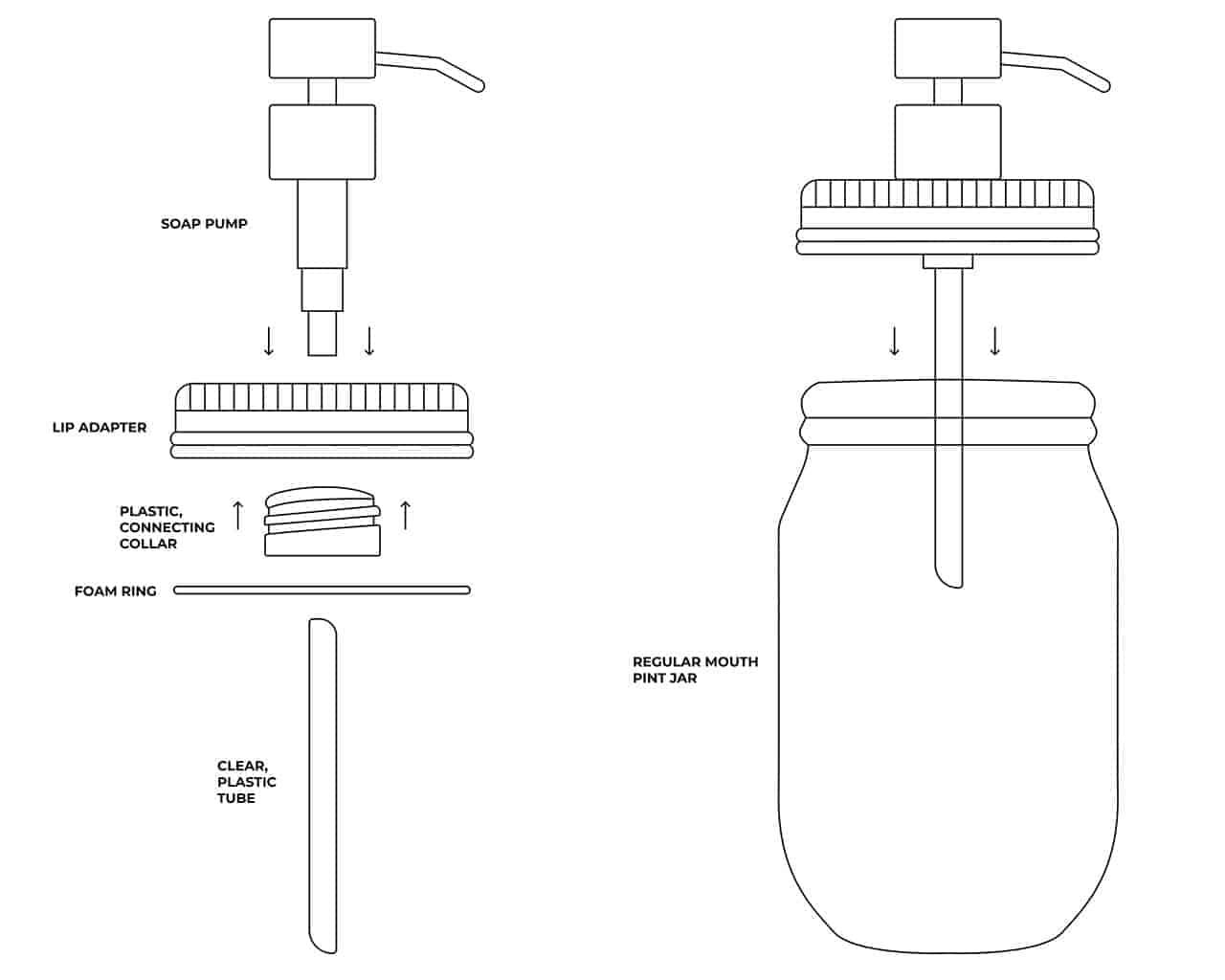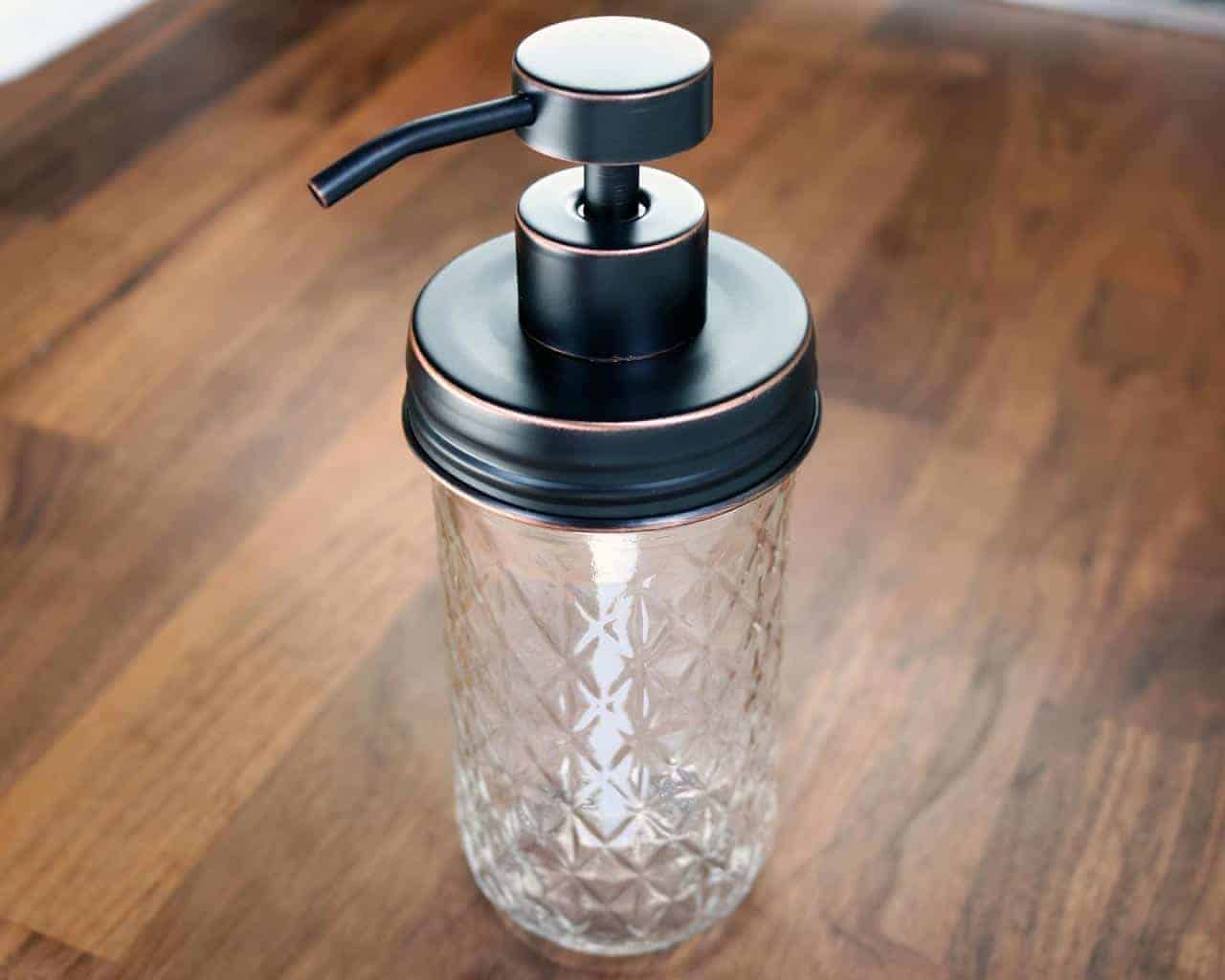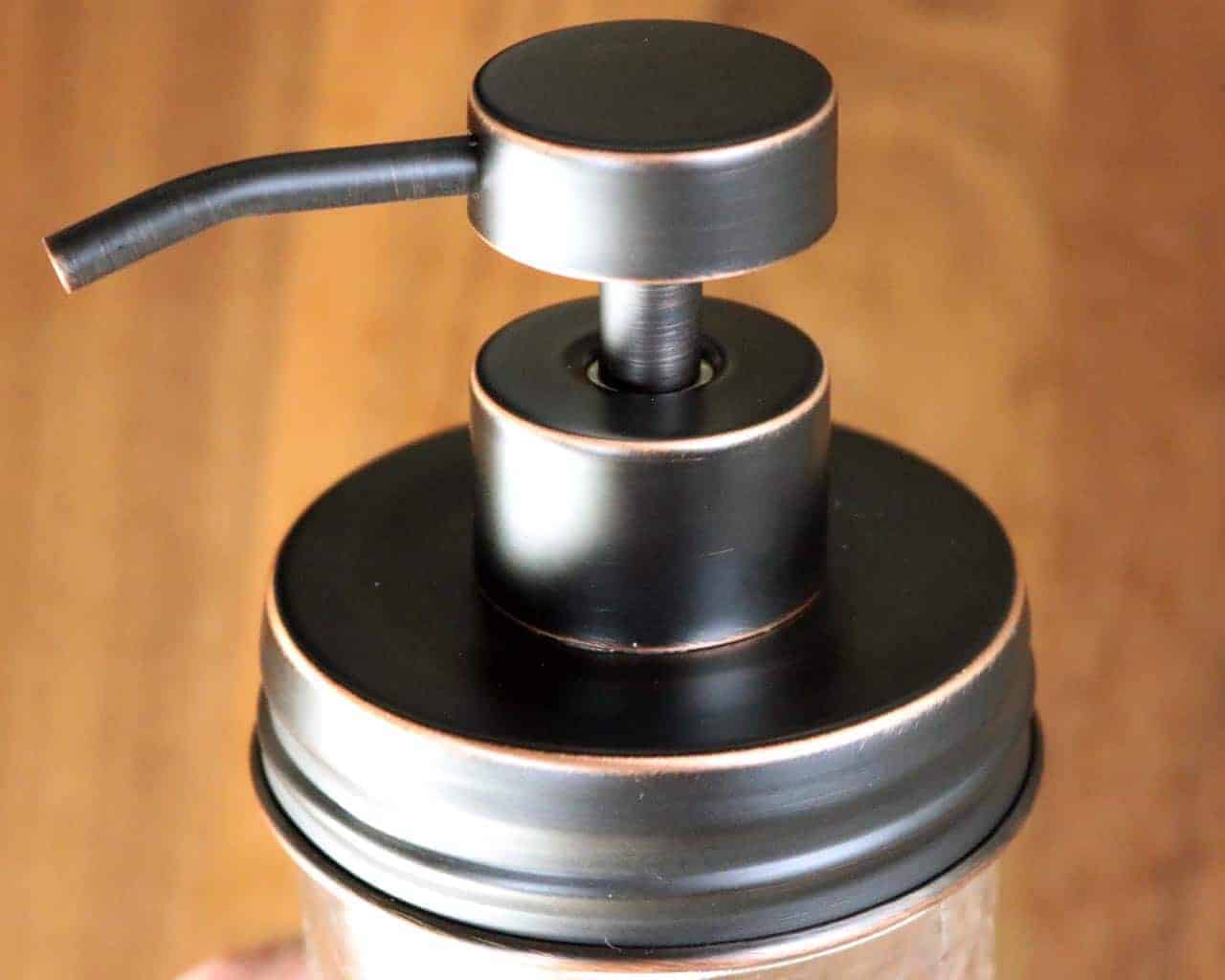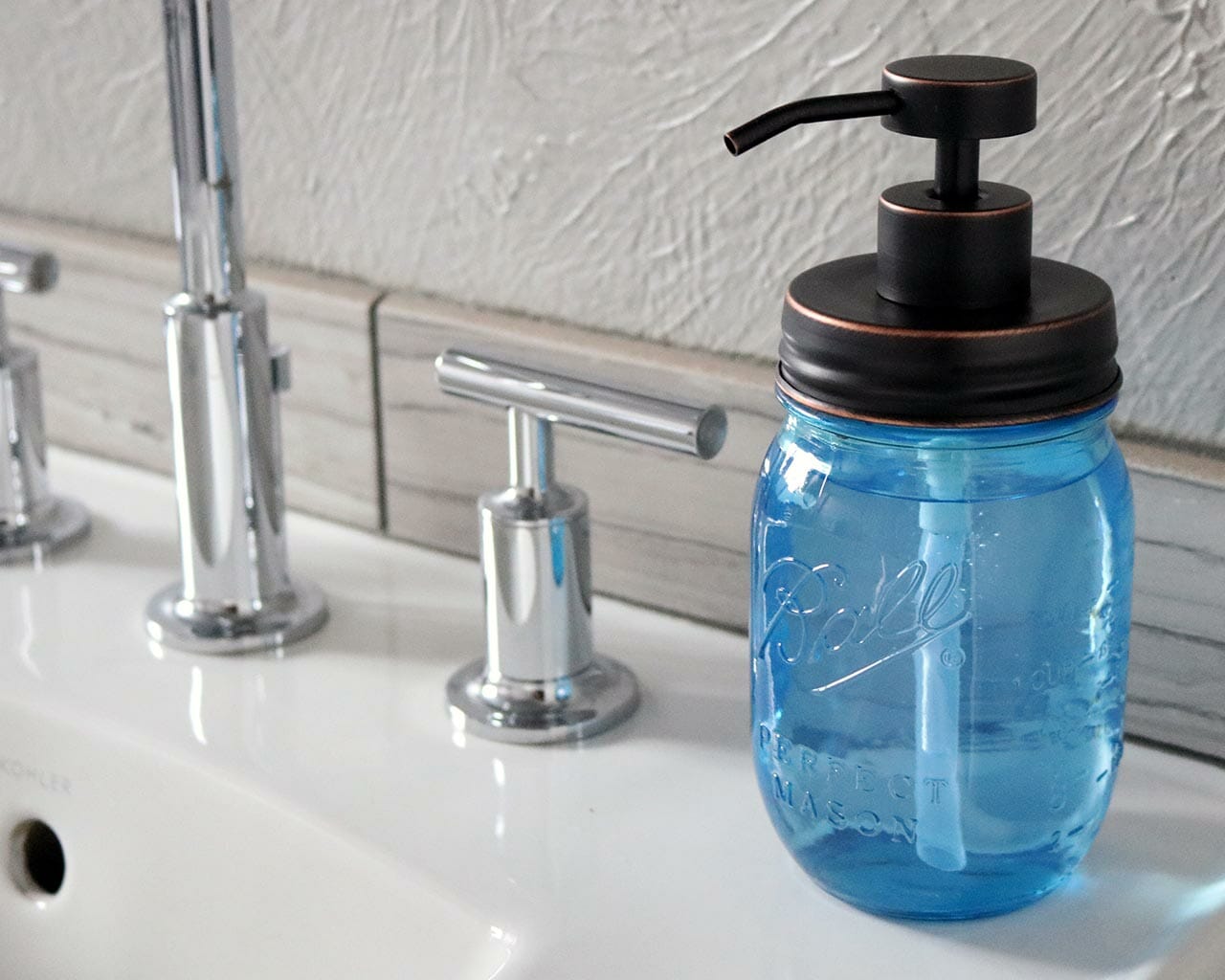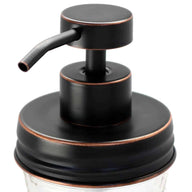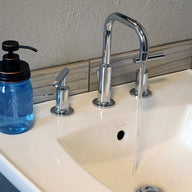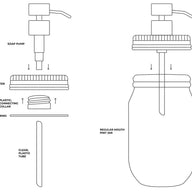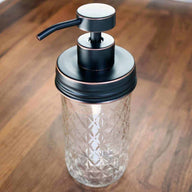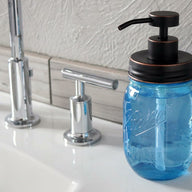 Product Description
The kit comes with the plastic collar that attaches the lid to the pump and a 4 1/2" tube (6 1/2" protrusion into the jar including the part of the pump that sticks into the jar), which is the right length for a quart jar. For a pint jar, cut the tube to fit with a scissors. If you are using a half gallon jar (most are wide mouth) or using the pump with a taller container, we also have 6 3/4" tubes (8 3/4" with the pump). Just leave us a note at checkout or send an email and we will send the longer tube instead.
To assemble, listed from top to bottom: Pump, lid, plastic "nut" screws in under lid, foam liner covers inner lid and nut, then plastic tube. Cut tube to correct length, fill jar with soap, and screw onto jar.
Be sure to cut the tube short enough that it does not touch the bottom of your jar. If the tube is touching the bottom, the plastic collar will work its way off the bottom much more quickly. You can use a drop of super glue between the plastic collar and pump if you find the collar comes loose too often.
They are made of stainless steel and plastic. The finish is dark with copper highlighting at the edges. The threading is 28/400.
In addition to Mason jars, these soap pumps will fit on any standard 1" threaded bottle, or in any hole that is 27mm or about 1 1/8". Many liquor and beverage bottles can be upcycled as soap pumps! A few that work are Jack Daniels, Crown Royal, and Jägermeister.
If the lid from a 2 liter bottle of Coke will screw onto your dispenser, then so will these pumps.
Bronze Soap Dispenser
This soap dispenser is exactly what I was searching for. It is well made and the colors are beautiful. The price is competitive.
I ordered 2 of these ORB soap dispenser pumps To replace 2 tops that were disintegrating. I've had them in my boys bathroom for a few months with daily use and these are so much better than anything I've used previously! About to place my second order with them for more!
Works great unlike most soap pumps.
Perfect!
I'm loving this pump for my mason jars. It works great, and was really easy to put together. I bought one and will be buying a second one for the kitchen. I use it as an eco-friendly way to reduce the use of plastic soap dispensers. I buy concentrated hand soap bars (when mixed with boiling water it creates a liquid hand soap). Pour that soap into a mason jar, add this pump lid, and voila - zero waste...and it looks really cute! Highly recommend this to everyone, and I am thinking it will make a really nice Christmas gift for family and friends. :)
Nice-looking, works well
We have so many pump or pour tops for soap containers to choose from! I just like the look of these, in this finish. I already have two of the same that I've used for at least a year, and as noted, they don't rust, and these older ones still work fine. I clean out the jar and run plenty of hot water thru the pump itself before refilling. (Never "top off" by pouring a refill into a partly-full jar - take it from a nurse, that's unsanitary.) I use these pumps on small Mason jars - are these 6 oz maybe? - and i think they look really pretty in the bathrooms and kitchen. My dish soap is in a taller Mason jar with the "oil cruet" pour top, same finish on the ring. They pair well together and it's easy to tell one from the other.
Learn More about Mason Jar Lifestyle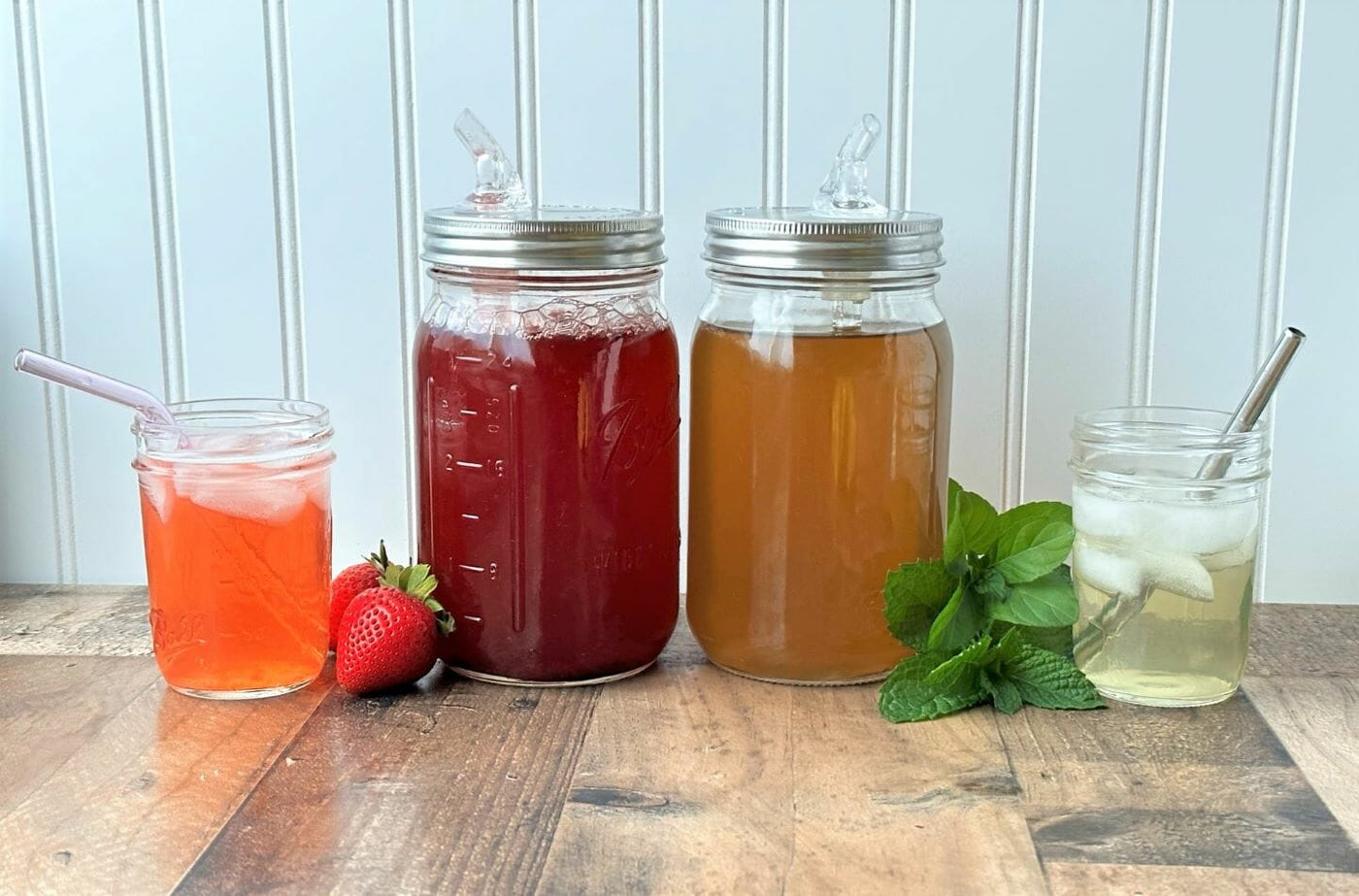 Check Out Our Blog
Find the latest recipes, DIY projects, and much more. All created and curated by our Mason jar experts.
View the Blog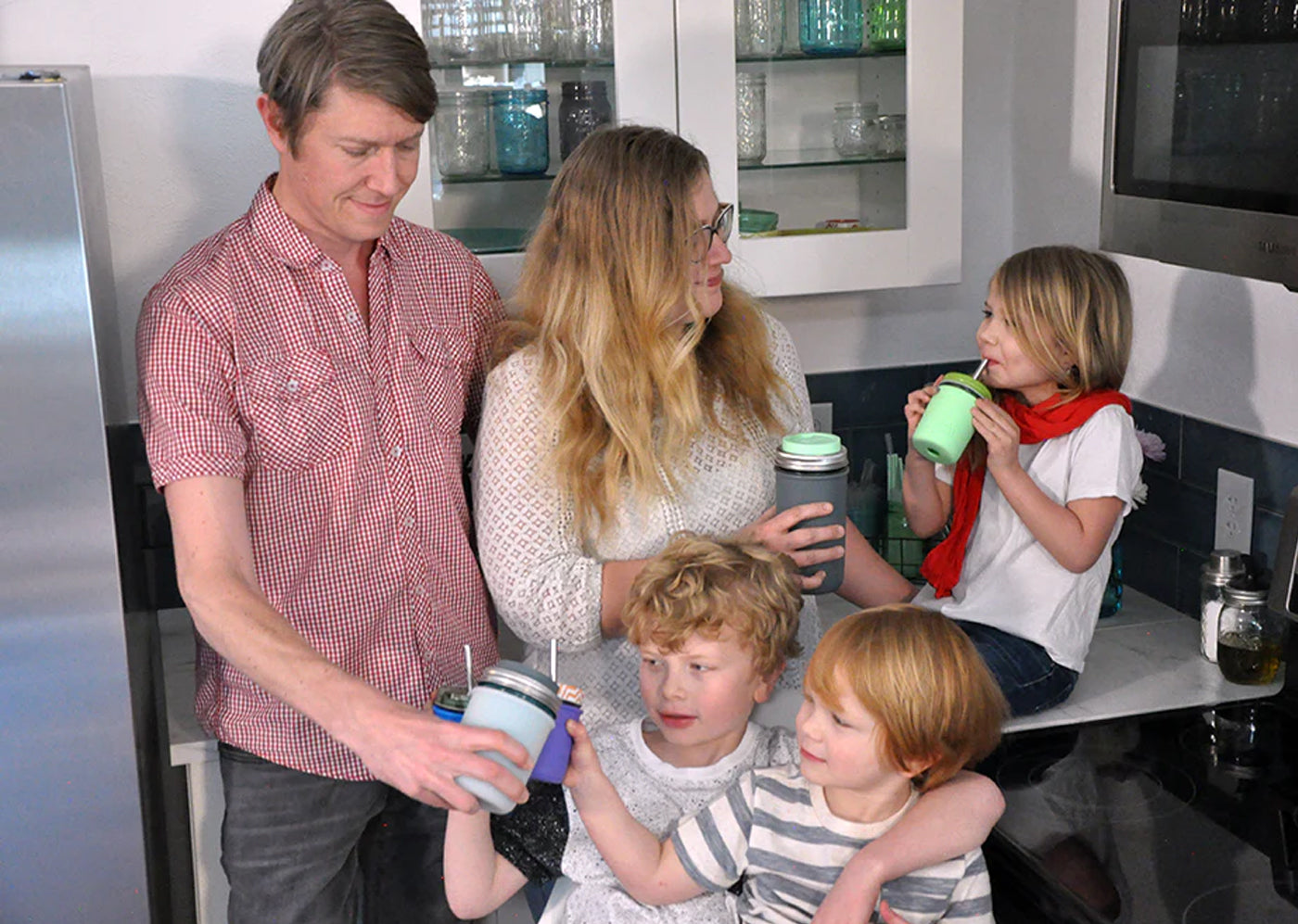 Our Story
We're proud to be a Colorado-based small, family-owned business and your home for authentic, eco-friendly mason jar innovations.
Hear our Story