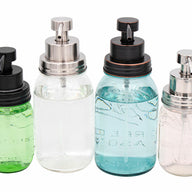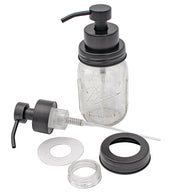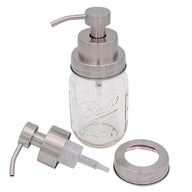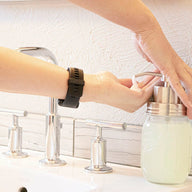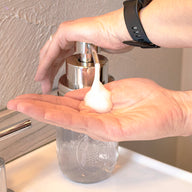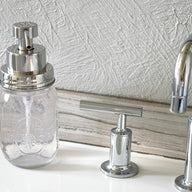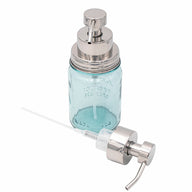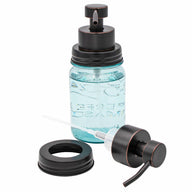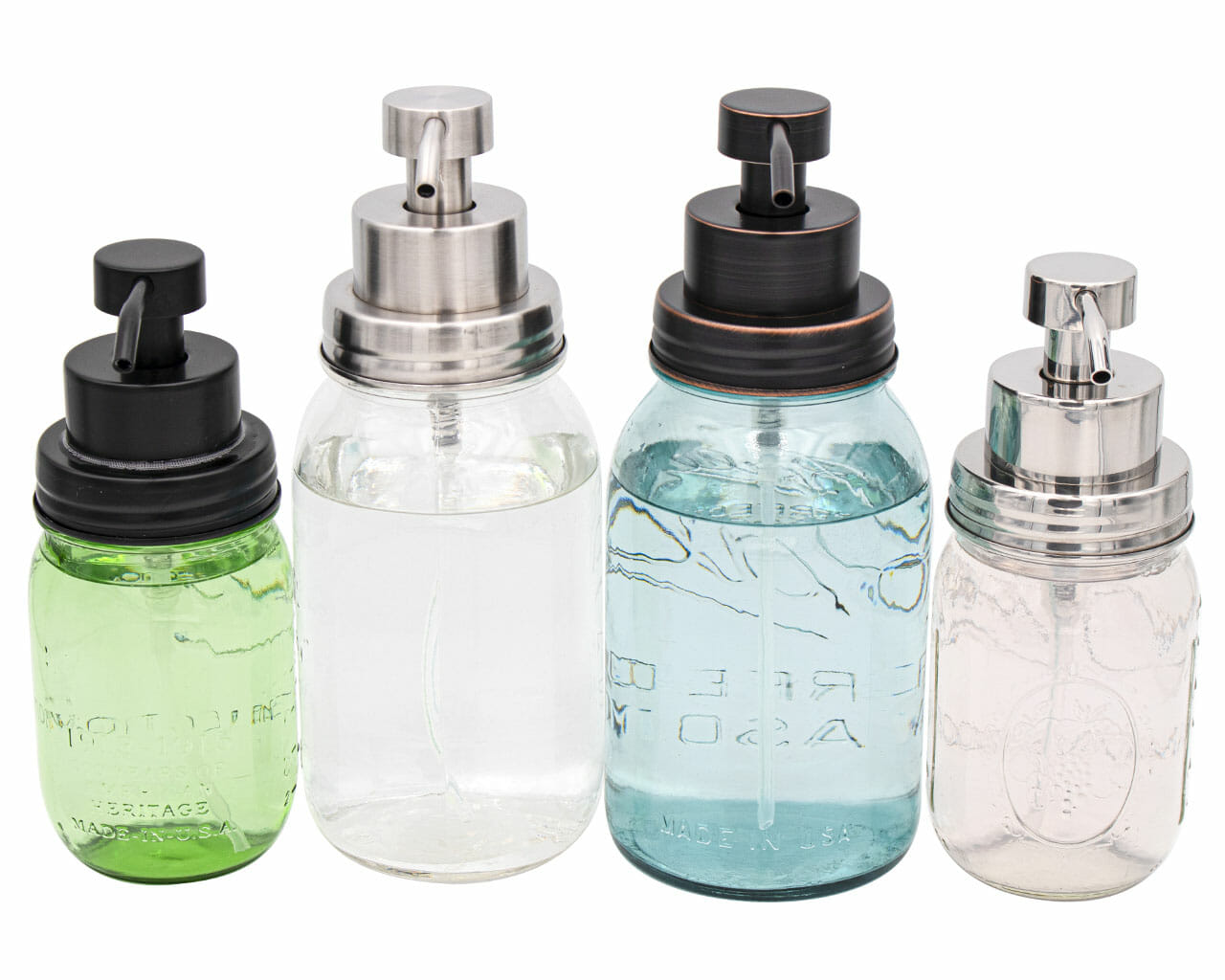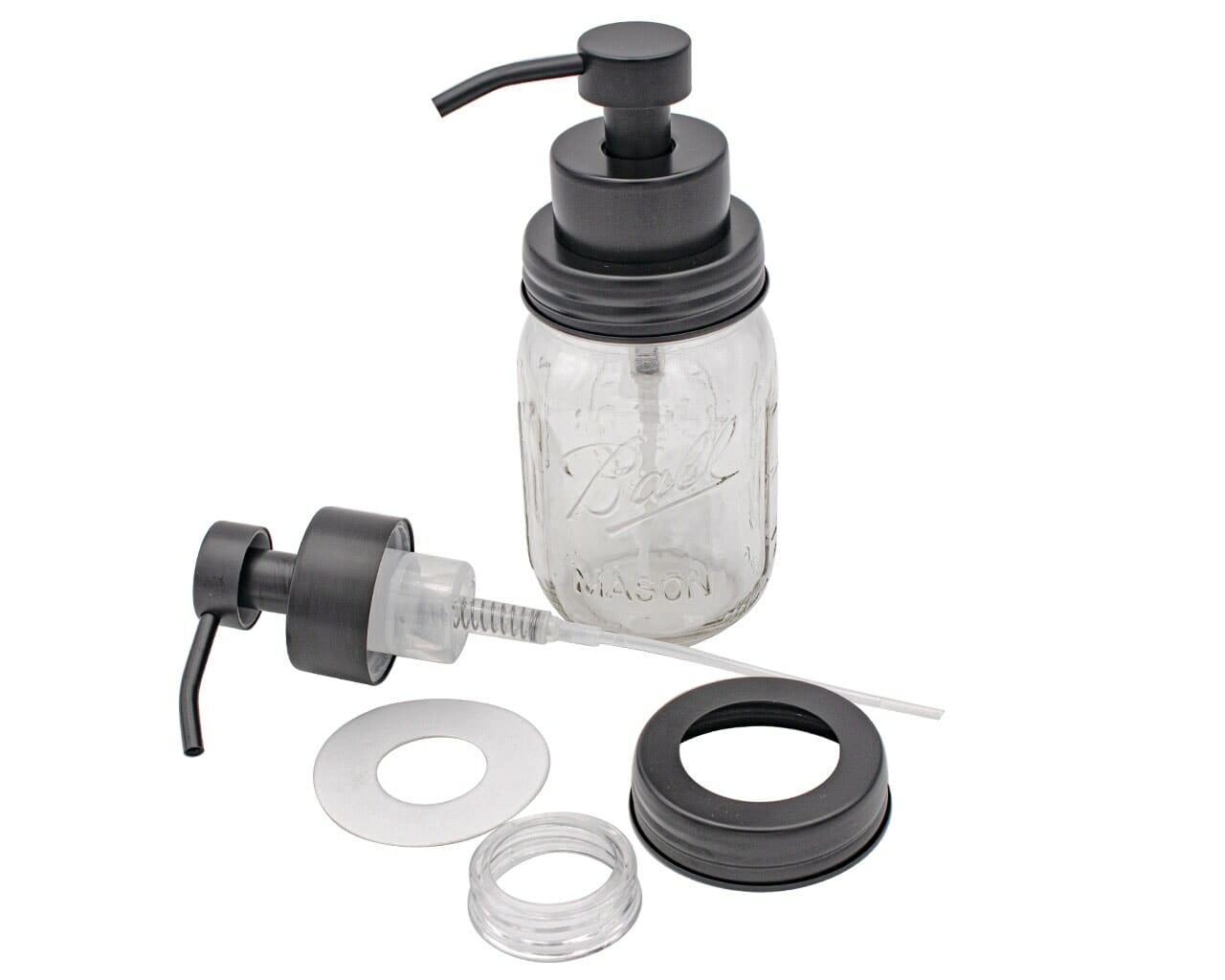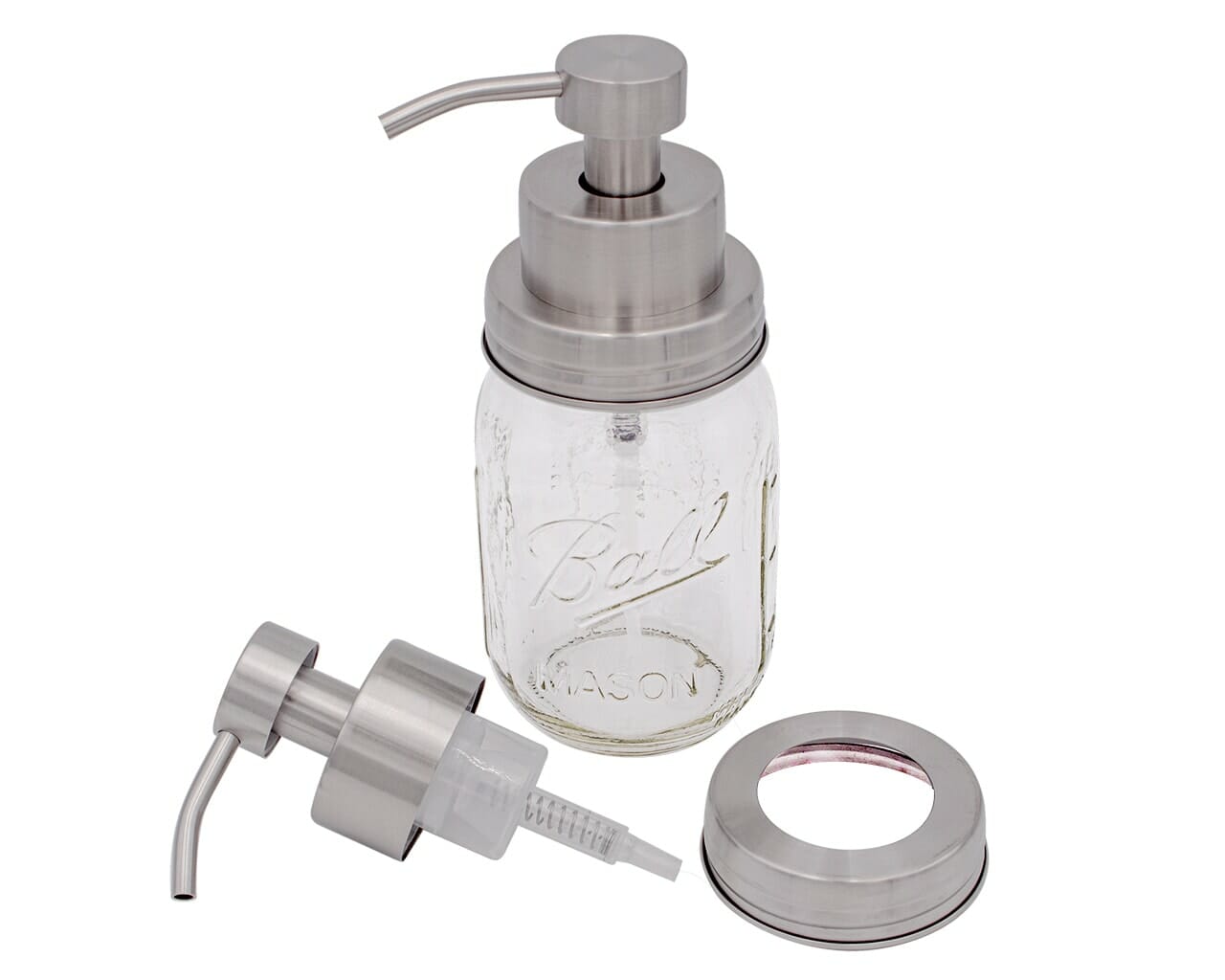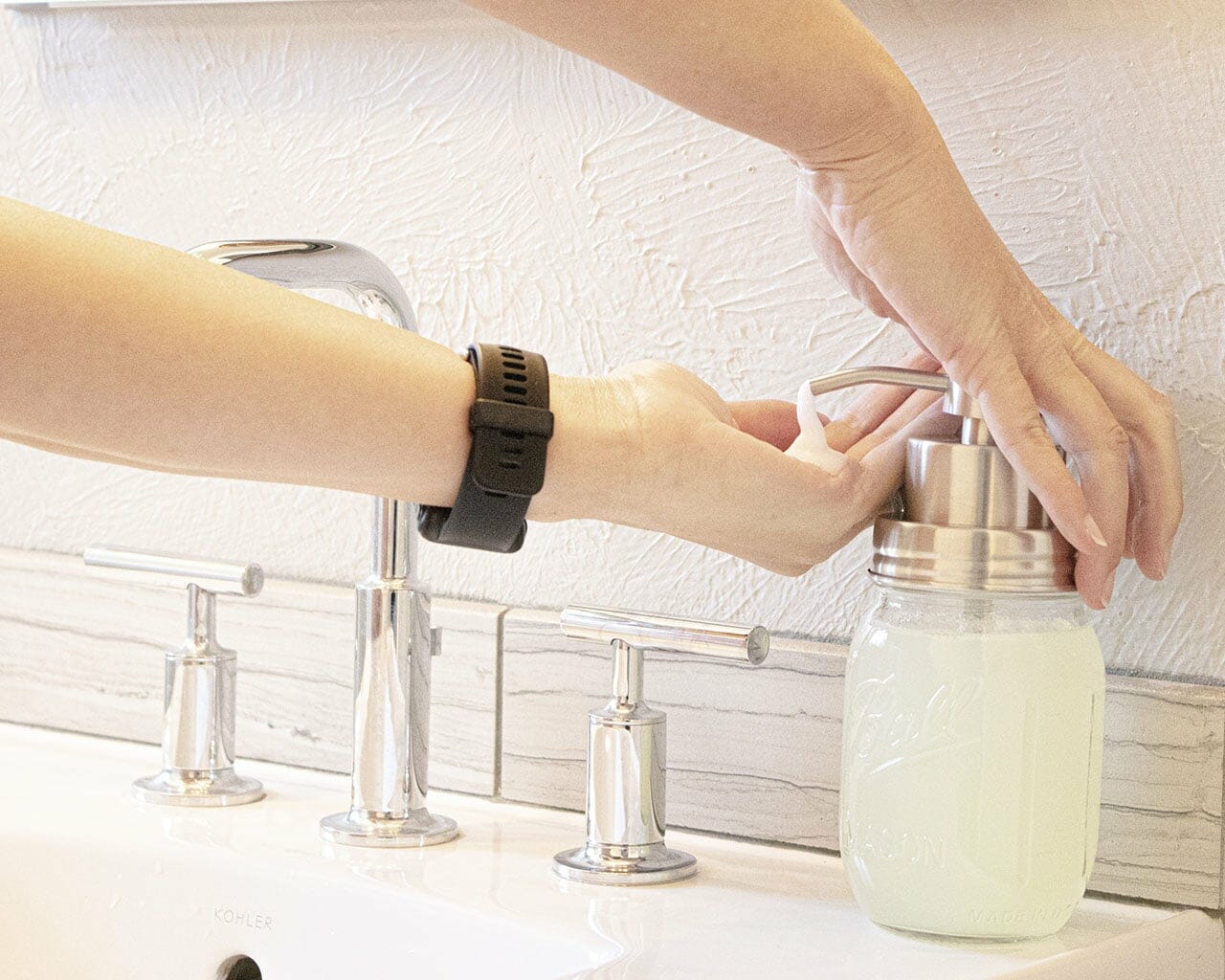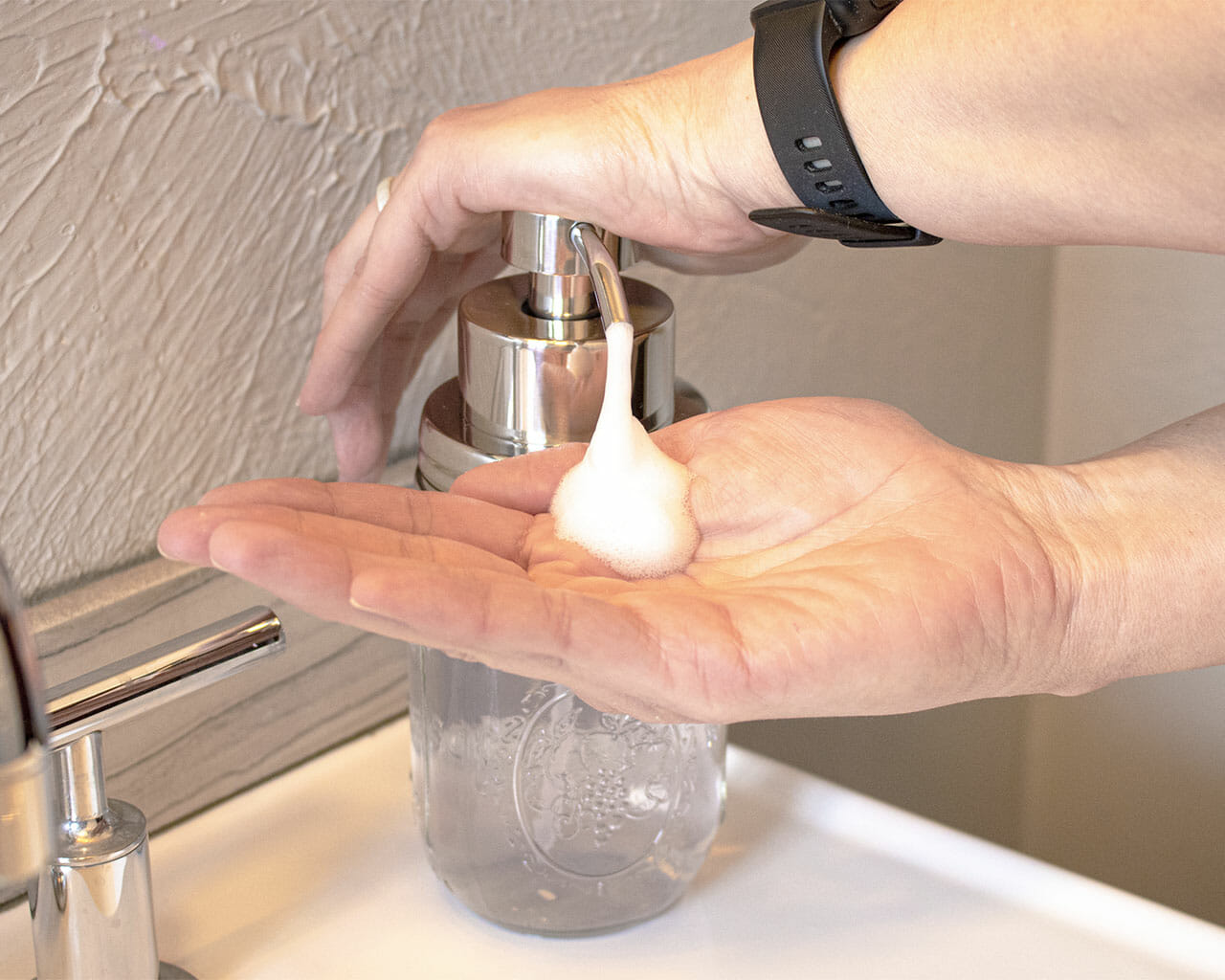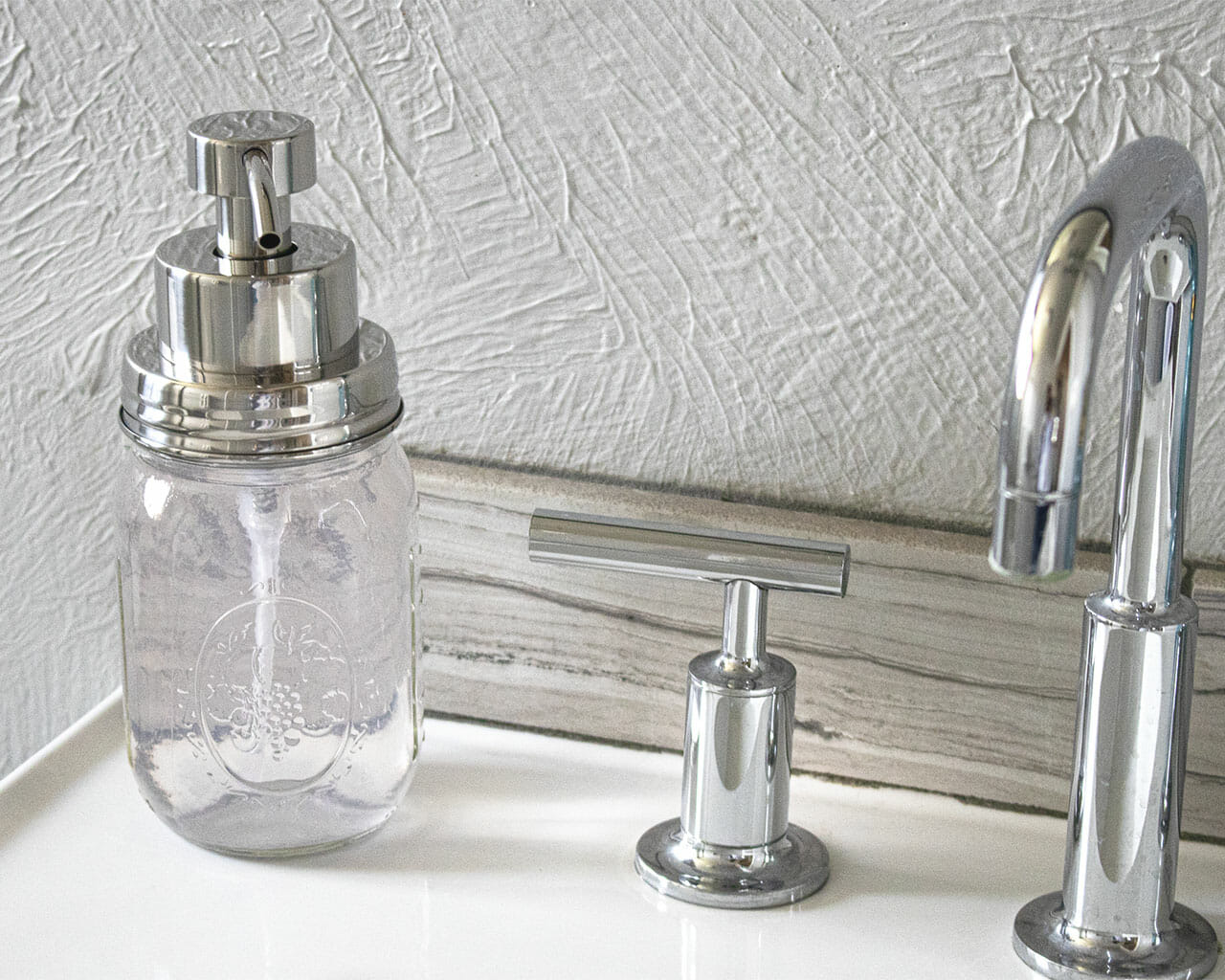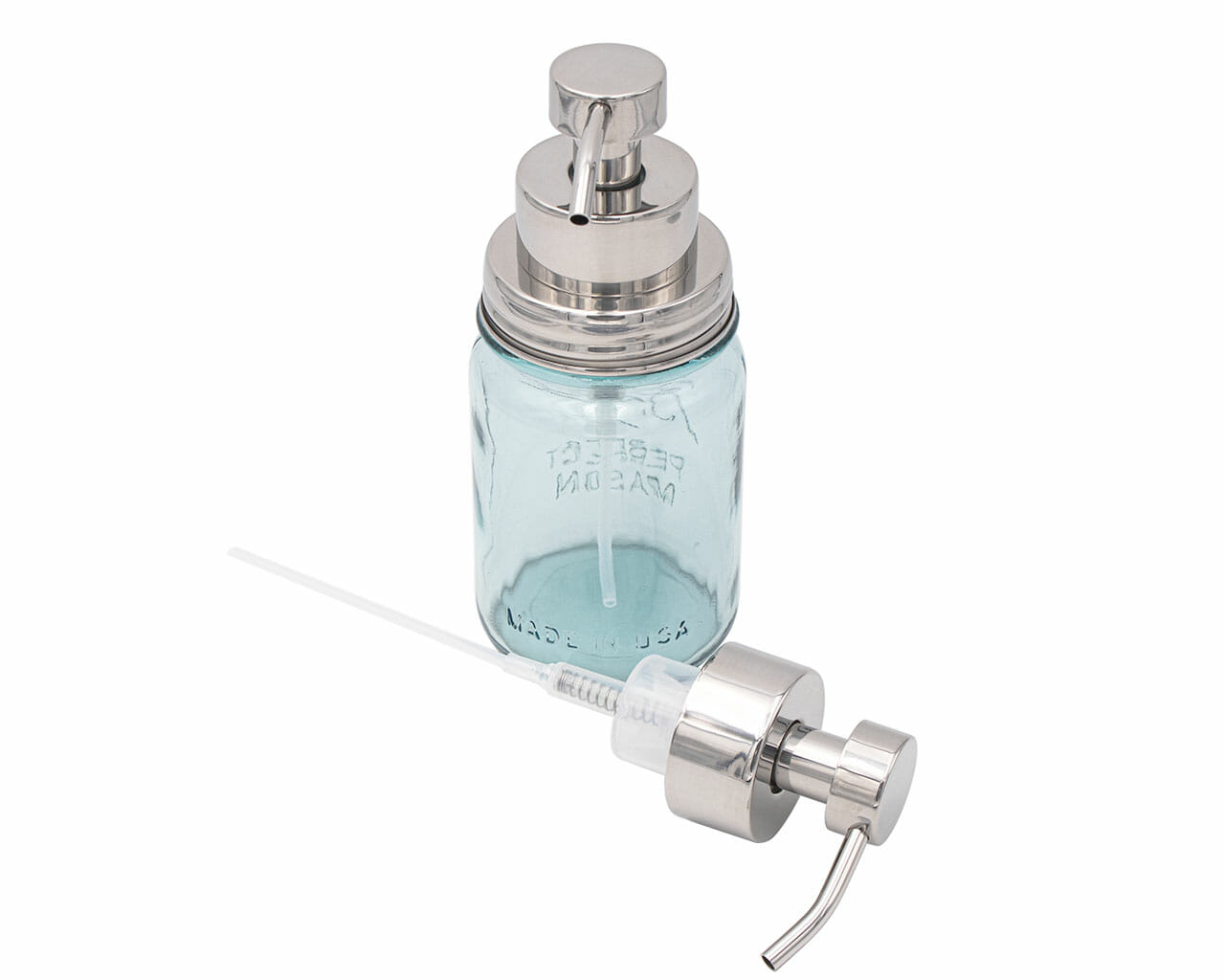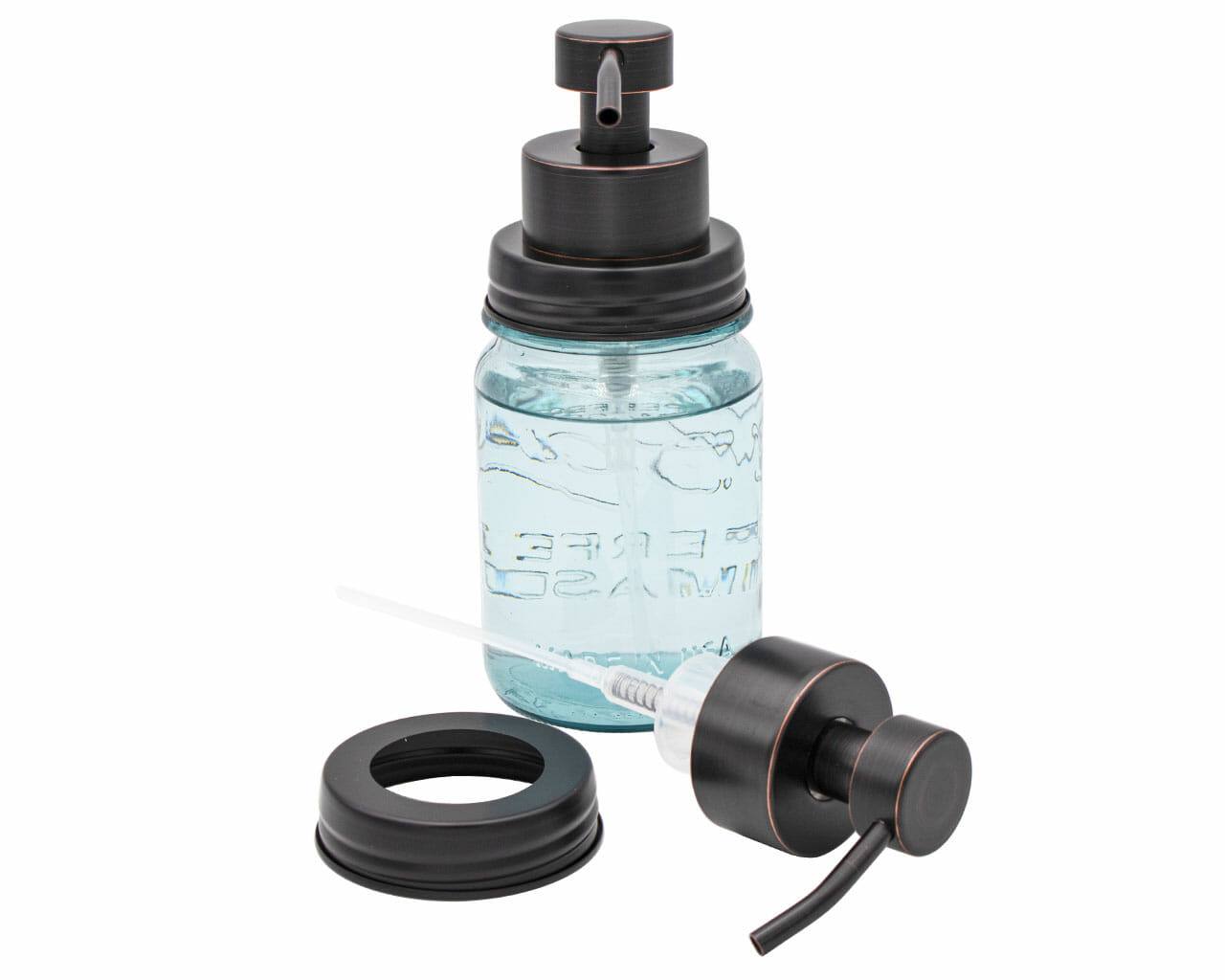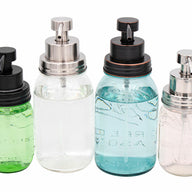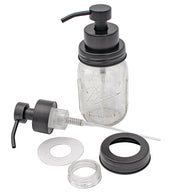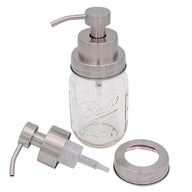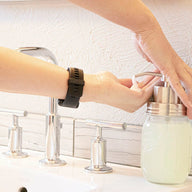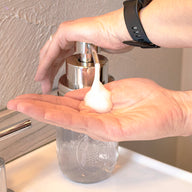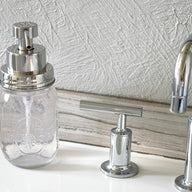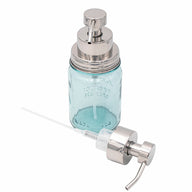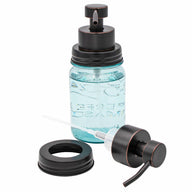 Product Description
The pumps come with the collar that attaches them to one of our soap pump adapter lids and 4" tube that you can cut to fit any size jar. Pint and quart jars work well. The pump mechanism plus straw is about 6" long, which means it comes to about one inch from the bottom of a quart jar.
Be sure to cut the tube short enough that it does not touch the bottom of your jar. If the tube is touching the bottom, the plastic collar will work its way off the bottom much more quickly. You can use a drop of super glue between the plastic collar and pump if you find the collar comes loose too often.
They are made of stainless steel and plastic. The satin finish looks like a natural or brushed stainless steel. While the charcoal black has a lovely, matte black finish. The threading is 28/400.
We also carry a variety of different colors and styles of regular (non-foaming) soap pumps for Mason jars, so you are sure to find the perfect one!
Because the foaming mechanism is larger than a regular soap pump mechanism, these will not fit liquor bottles like our regular soap pumps will. Both types screw onto 1" threads, but the foaming dispensers require a thinner adapter or bottle. We recommend you only use them with our Mason jar soap lids.
There are lots of good recipes on the internet for home made foaming soap, and they are all pretty similar.
Use somewhere between a 1:4 and 1:6 ratio of soap:water. Any liquid soap will work.
First put warm water in your jar. Then carefully add the soap so it doesn't get bubbly. Add a few drops of essential oils or some vegetable glycerin if you want to.
Screw the lid with the pump onto the jar, and mix the contents up.
Enjoy!
Foaming Pump Dispenser
Love the Foaming Hand soap pump. Also love the regular ones also. But the foaming one is my favorite!
Great looking soap dispensers
Love my new black foam soap dispensers! One pump wasn't working for me, after some troubleshooting we determined it was defective and Ryan shipped me a replacement. Great customer service and great products!
Foaming soap pump dispenser
Arrived in no time at all. Very pleased with this product. Have purchased multiple dispensers and they are excellent quality and worth every penny.
Perfect!
Works just as expected and love that it fits a mason jar!
Learn More about Mason Jar Lifestyle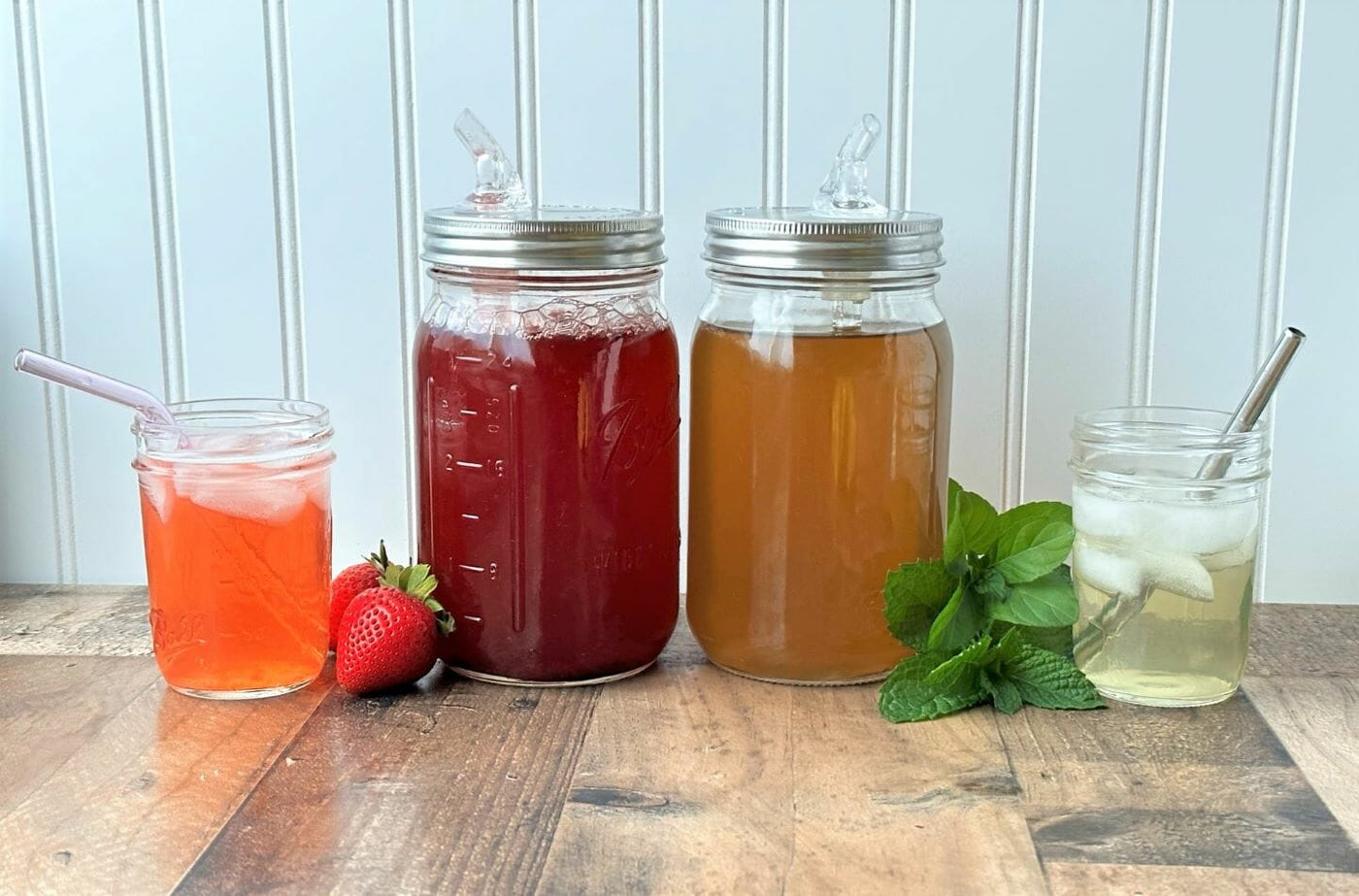 Check Out Our Blog
Find the latest recipes, DIY projects, and much more. All created and curated by our Mason jar experts.
View the Blog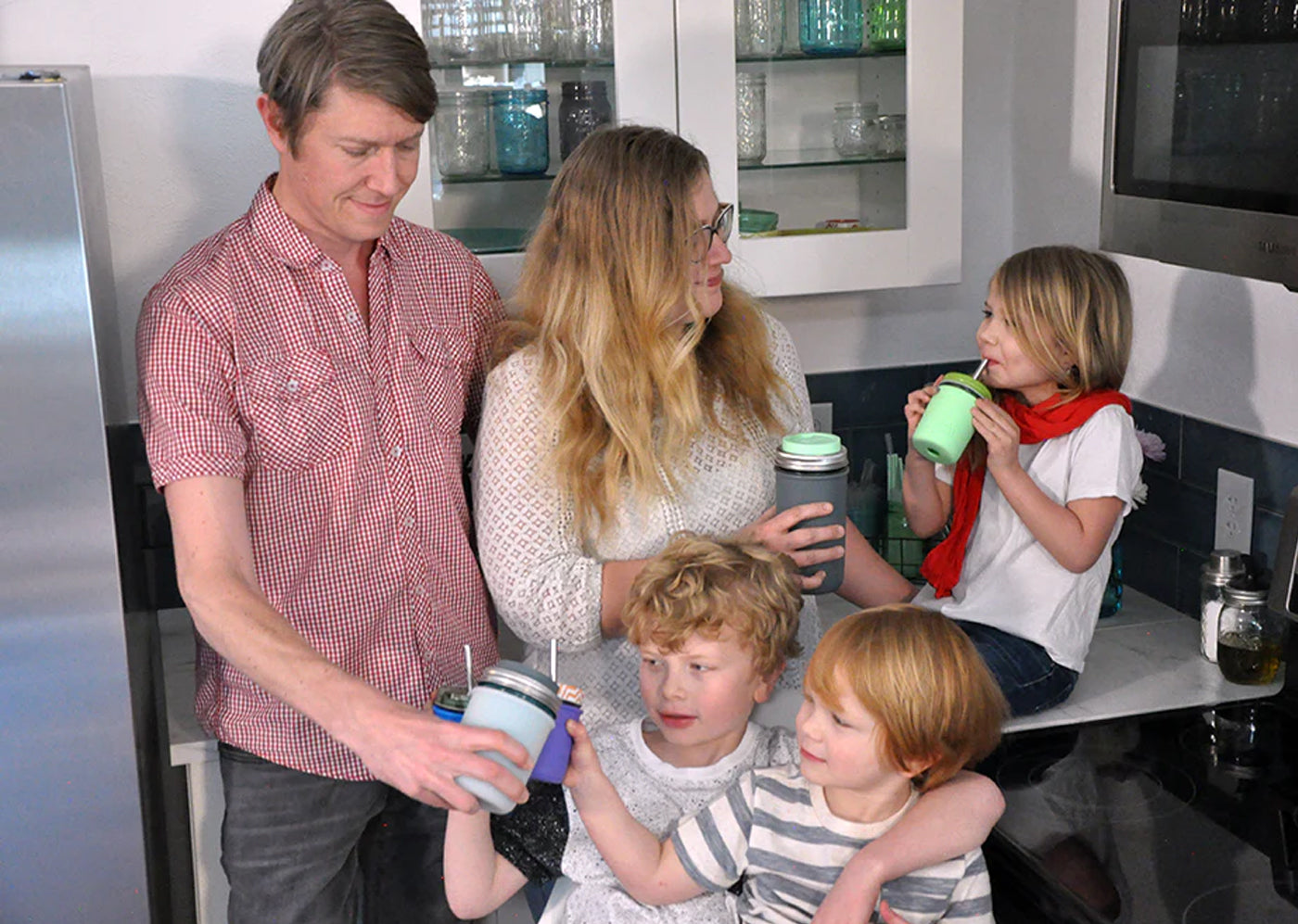 Our Story
We're proud to be a Colorado-based small, family-owned business and your home for authentic, eco-friendly mason jar innovations.
Hear our Story