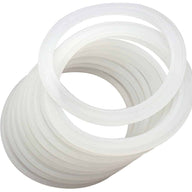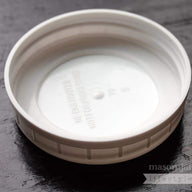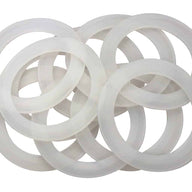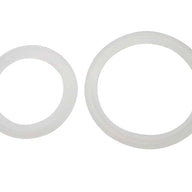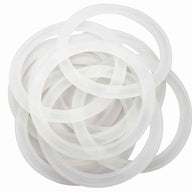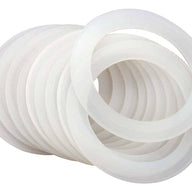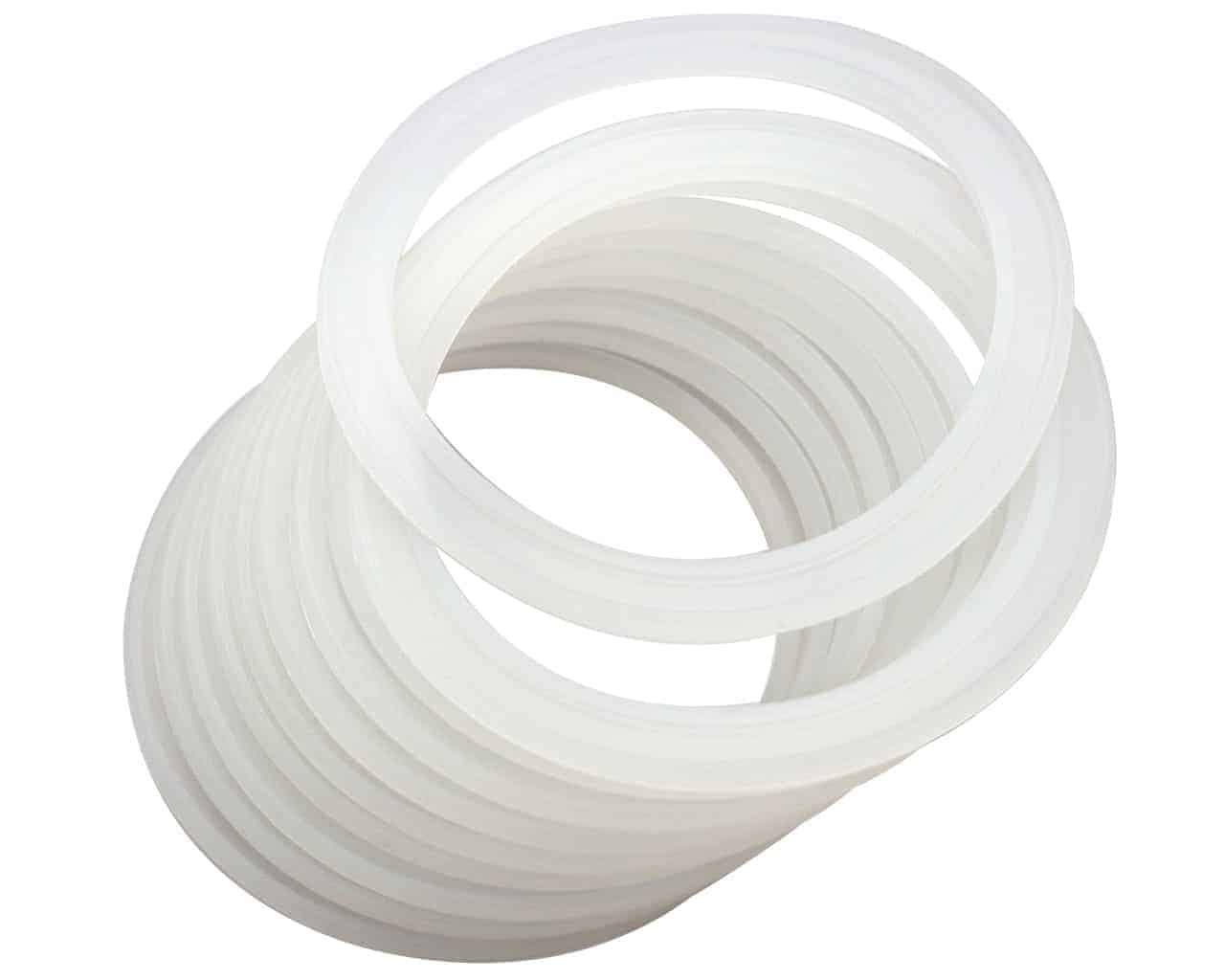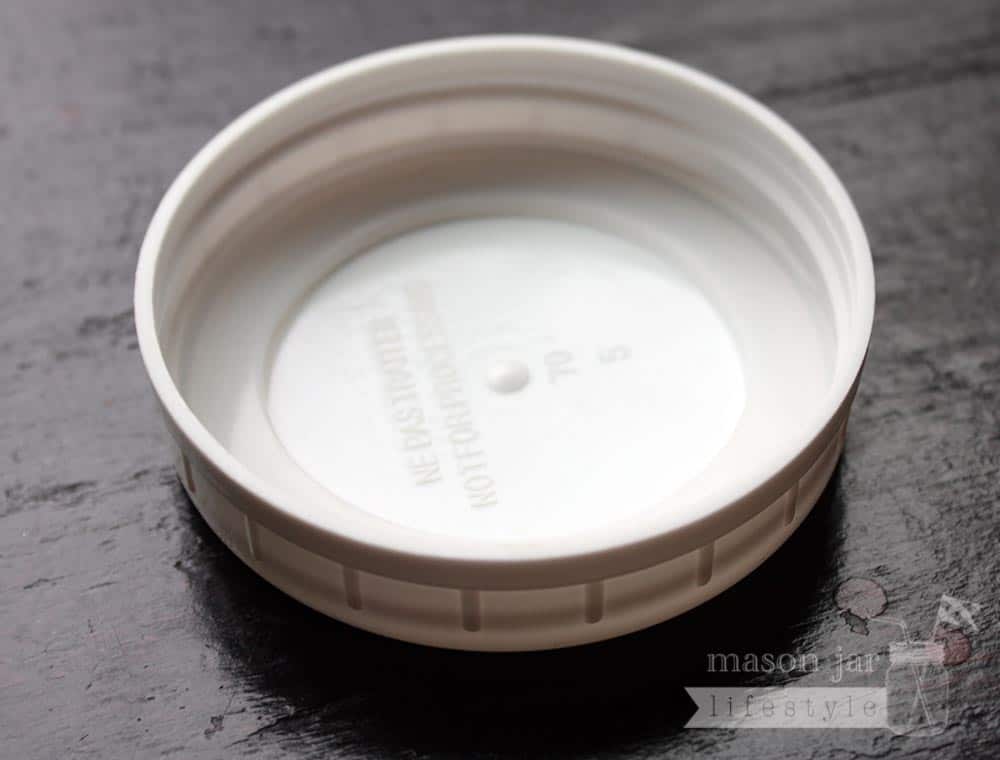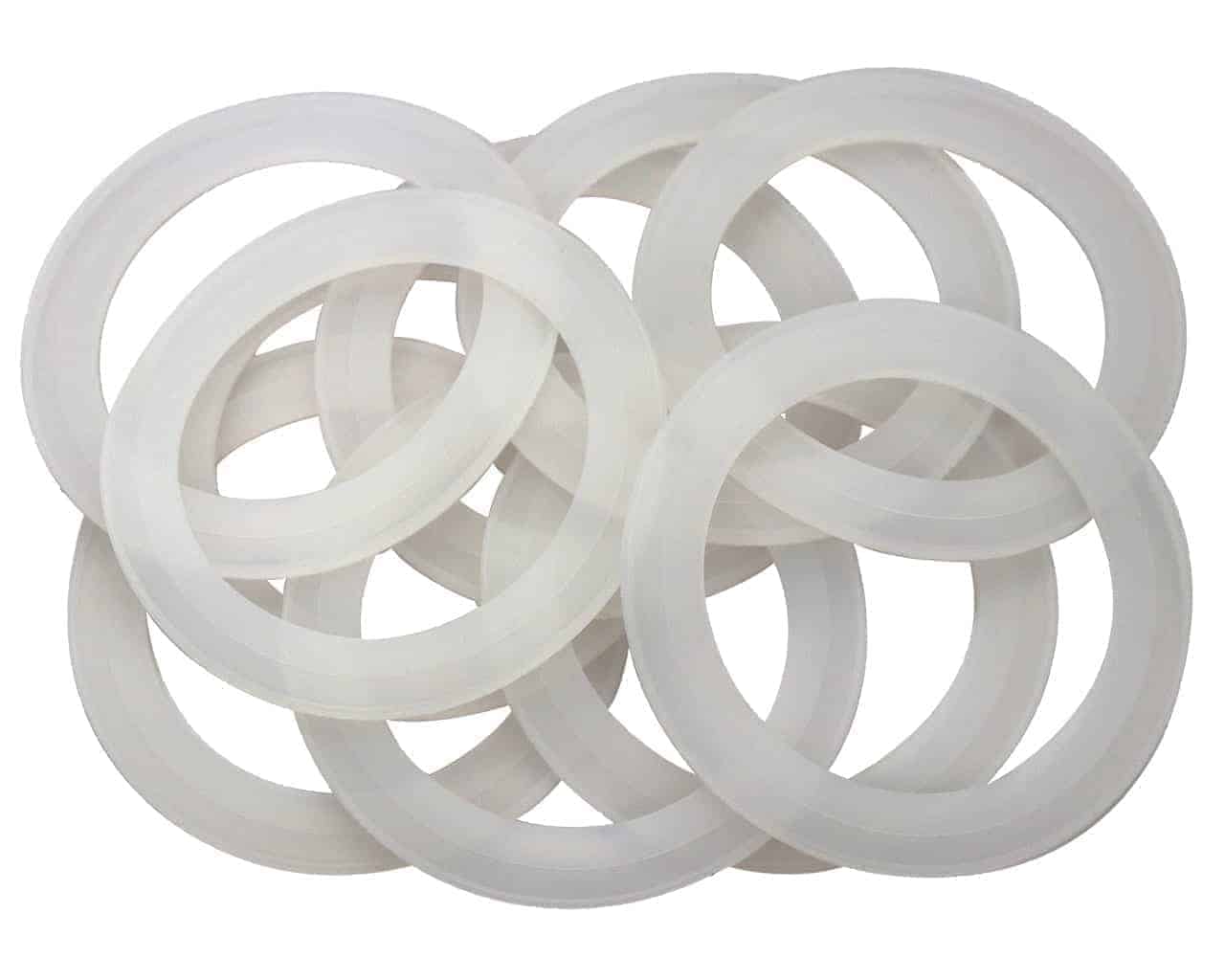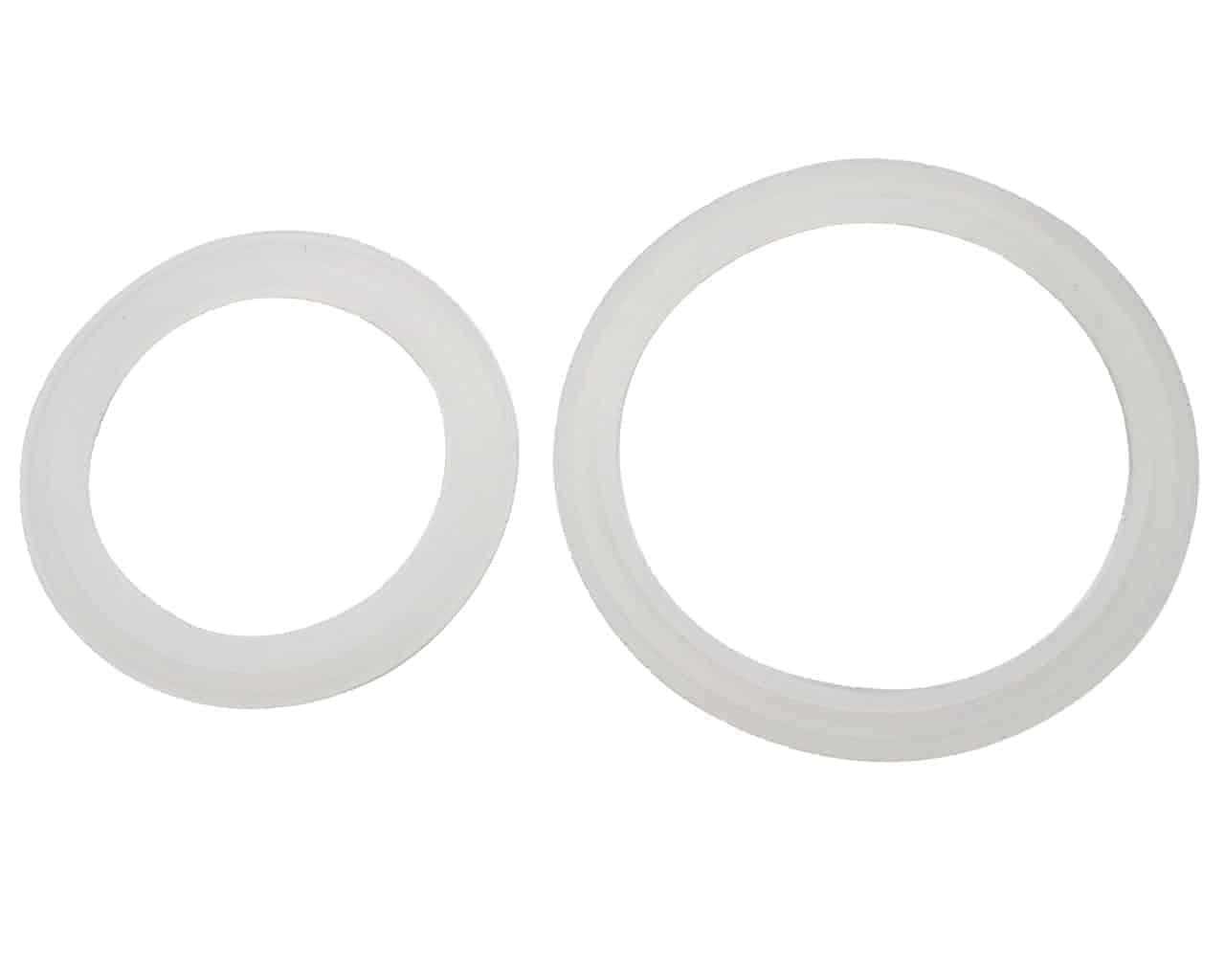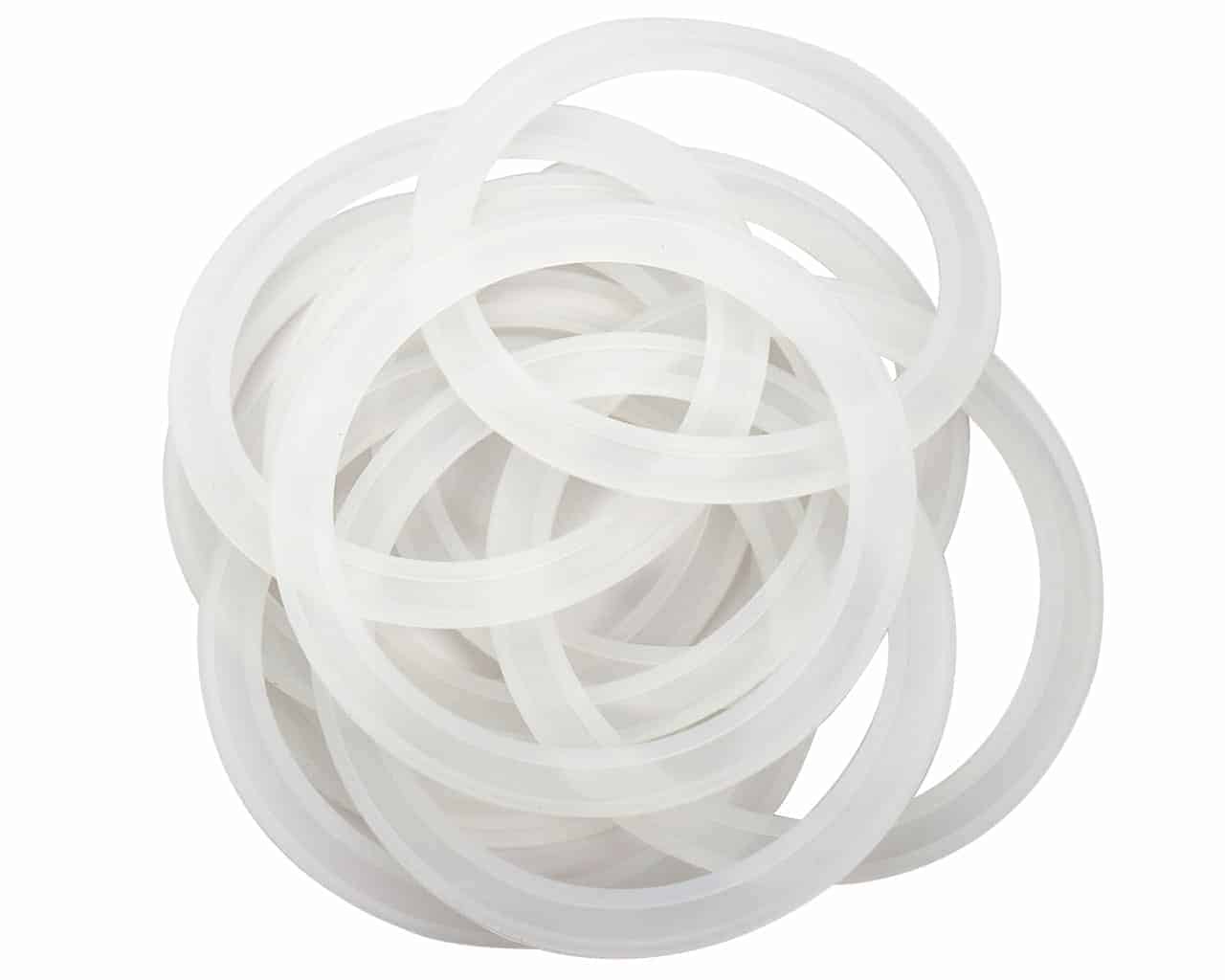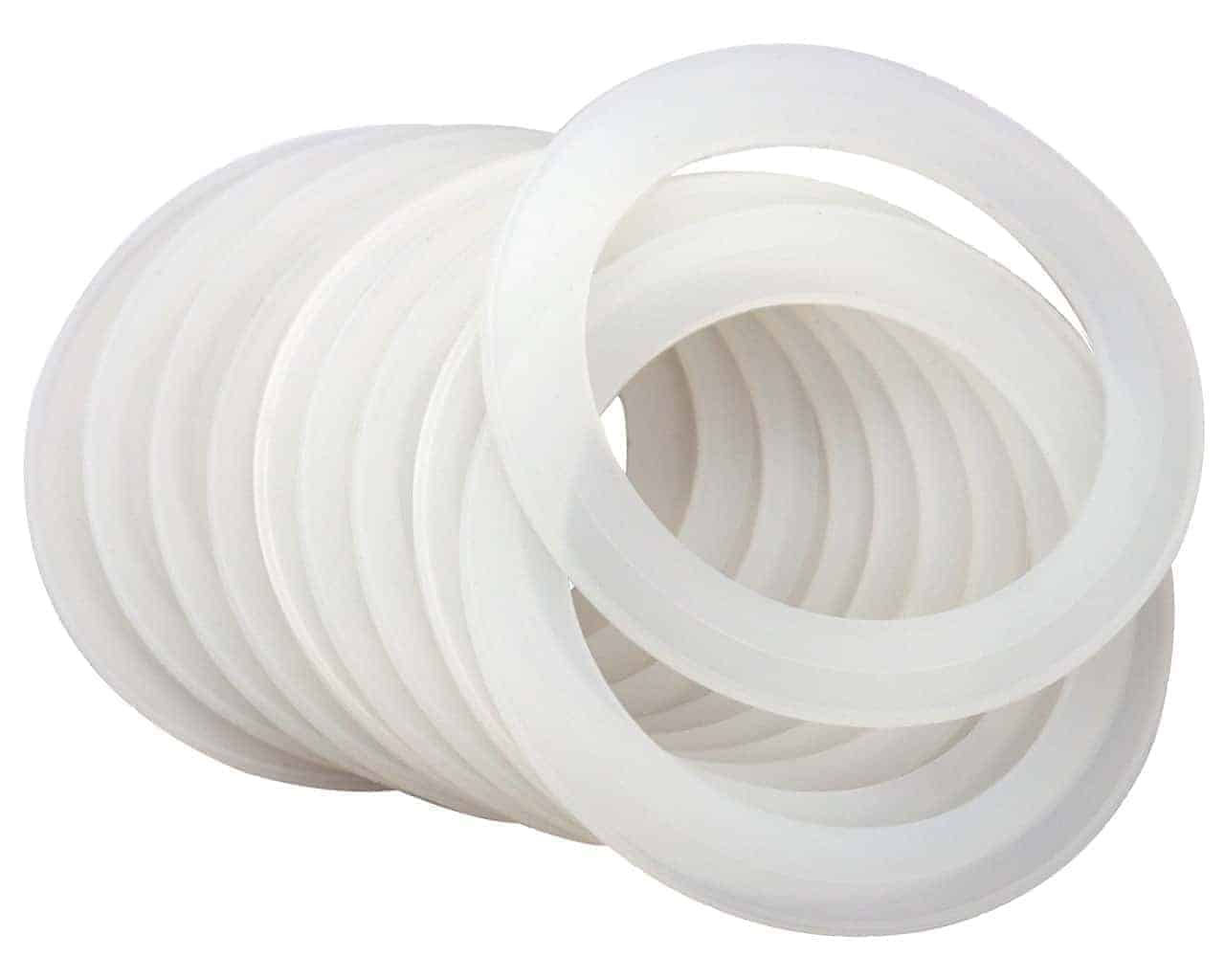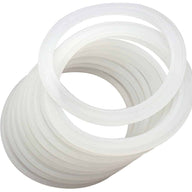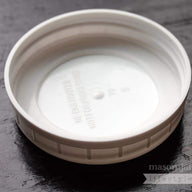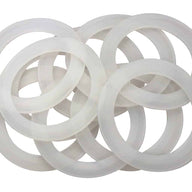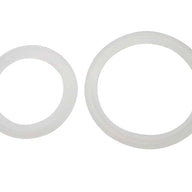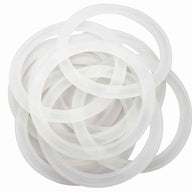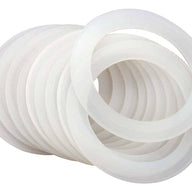 Product Description
There's nothing worse than capping your Mason jar with your leftovers with a regular lid, tossing it into your lunch bag, having it tip over, and leak over all everything! Well lunch time disasters are a thing of the past with our leak proof silicone sealing rings.
They fit many types of one piece Mason jar lids. They help with the gray Ball Leak-Proof lids, but bunch up a little.
The wide mouth seals are 86mm (3.4") outside diameter, 69mm (2.7") inside diameter, and 3.4mm (.13") thick.
The regular mouth seals are 70mm (2.75") outside diameter, 50mm (2") inside diameter, and 2.6mm (.1") thick.
Buy The Best!
Our platinum cured, sealing rings are also created with the highest quality silicone available. Silicone rubber can be cured by a variety of methods. Platinum catalyst curing is the most expensive method, but does not leave behind any byproducts. Most food grade silicone rubber is cured by a peroxide system, which is FDA approved for food contact, but does leave behind some unwanted compounds. Get the purest, food grade, uncolored silicone sealing rings for your jars!
Additional Features:
Durable - these silicone sealing rings can be used over and over again!
Easy to remove
Perfect fit for wide or regular mouth Mason jars
Dishwasher safe
Microwave safe
Freezer safe
One piece storage lids are super convenient when you are storing things in the fridge or pantry, but most of them are not air tight and leak proof. Leading to spills, odors leaking out, and spoilage and no one likes that! These seals fit perfectly in Ball plastic storage lids and will not fall out when you hold the lid upside down. They work best with the groove up, toward the top of the lid.
Don't want your food to touch the metal or plastic cap at all? Don't worry we've got you covered (pun intended!) Check out our silicone sealing lid liners for regular and wide mouth Mason jars.
These sealing rings are really useful for:
Fridge storage
Freezer storage
Pantry storage
Storing jars on their sides
Home made airlock fermenting lids
Fridge pickling
TIPS:
Don't over-tighten your lids or it can be difficult to get the lids off. Holding the lid under hot running water will help if you are having trouble removing the lid.
Any odor will disappear after washing them.
Preserve Food and Good Quality
These work excellent. They perserve the food in the jars longer, so much so that I needed to use a jar open to get the jar open. They are sturdy and durable.
Sealing Rings
Much thicker than the others out there, better quality. I'm already needing more…lol.
Once again
On again, as always, the product arrived, meet or exceeded expectations. In addition, for anything that comes to mind, to do with Mason jars, you have all the solutions.
Silicone Sealing Rings
I love them . . . have been looking for these rings for ages. Am using them on storage jars for various edibles in my kitchen pantry . . . love them. Thank you.
Learn More about Mason Jar Lifestyle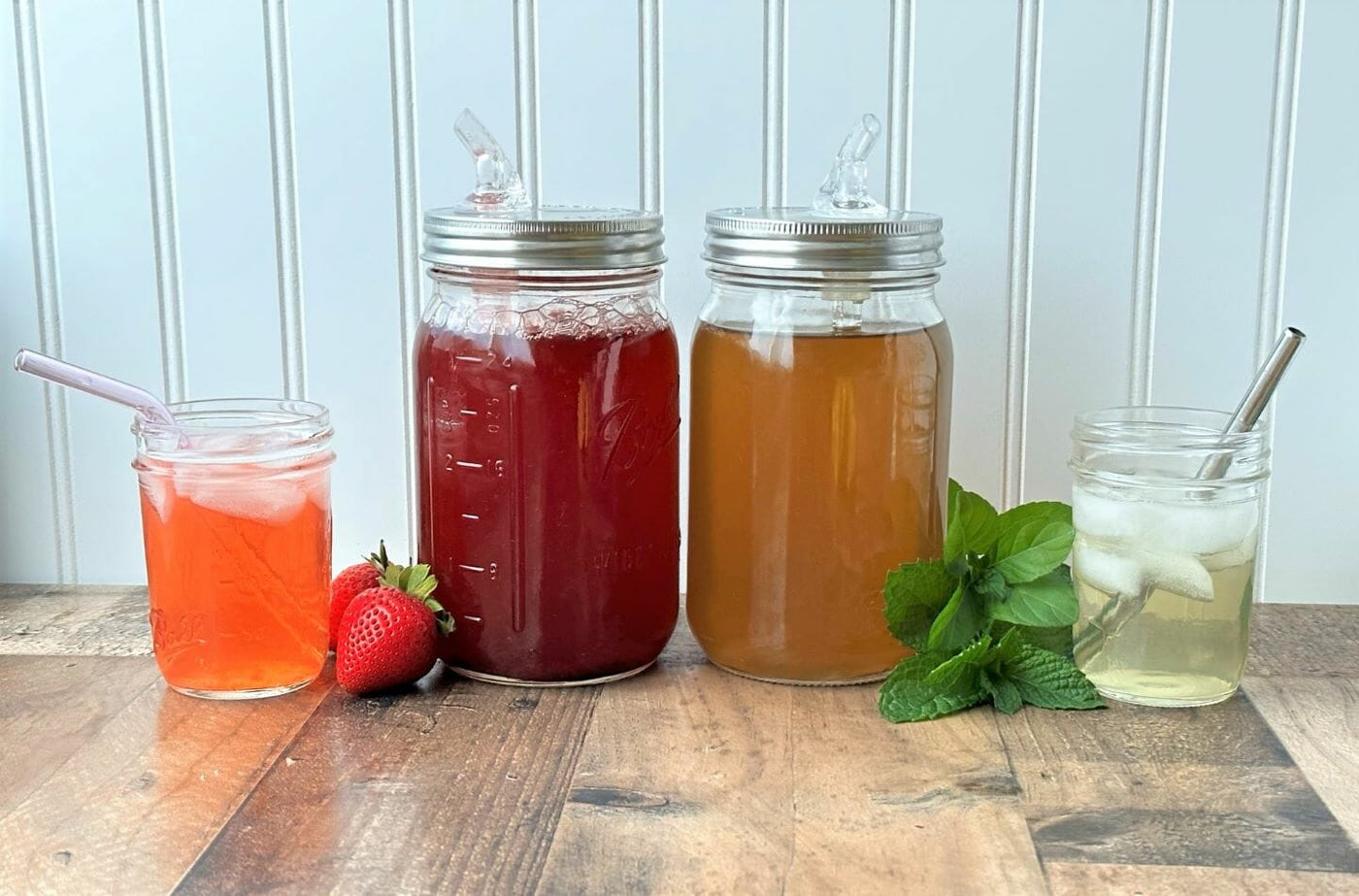 Check Out Our Blog
Find the latest recipes, DIY projects, and much more. All created and curated by our Mason jar experts.
View the Blog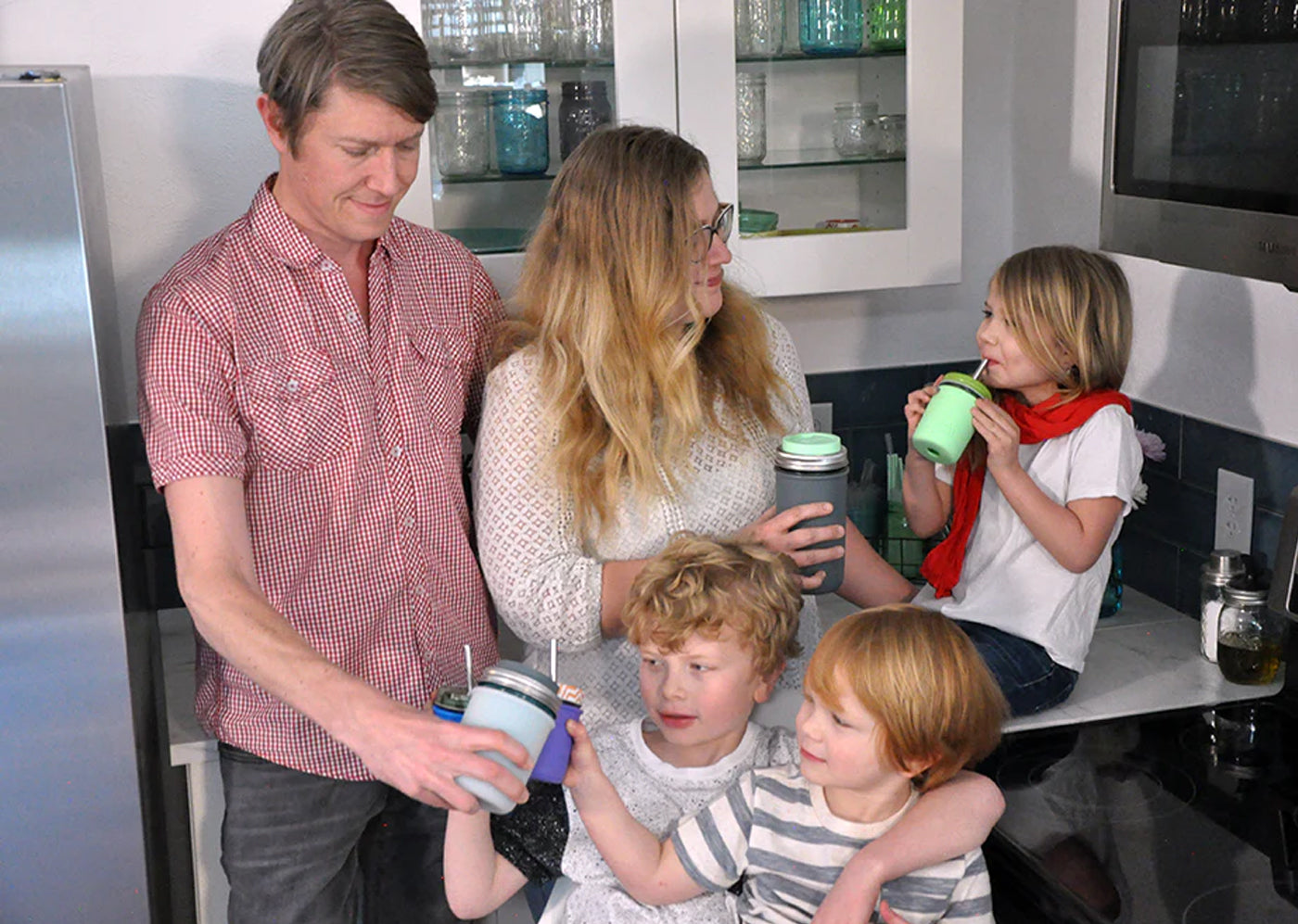 Our Story
We're proud to be a Colorado-based small, family-owned business and your home for authentic, eco-friendly mason jar innovations.
Hear our Story