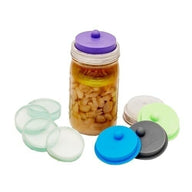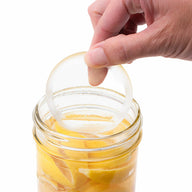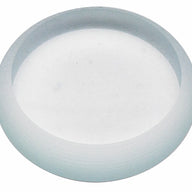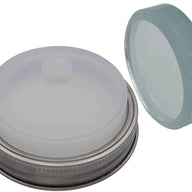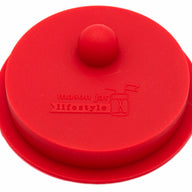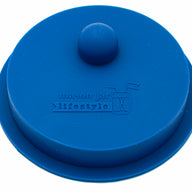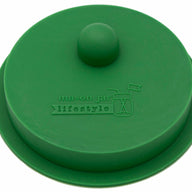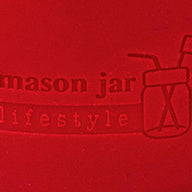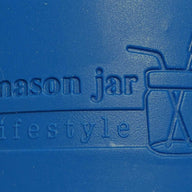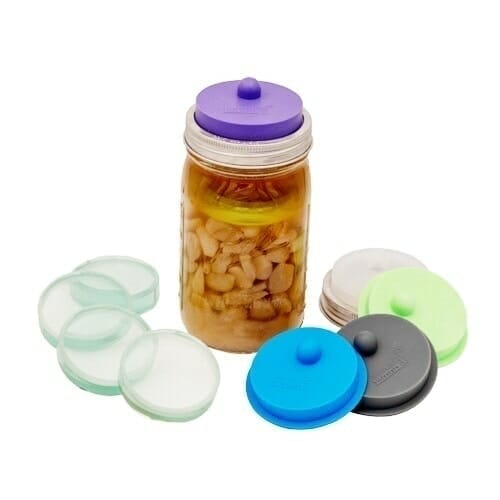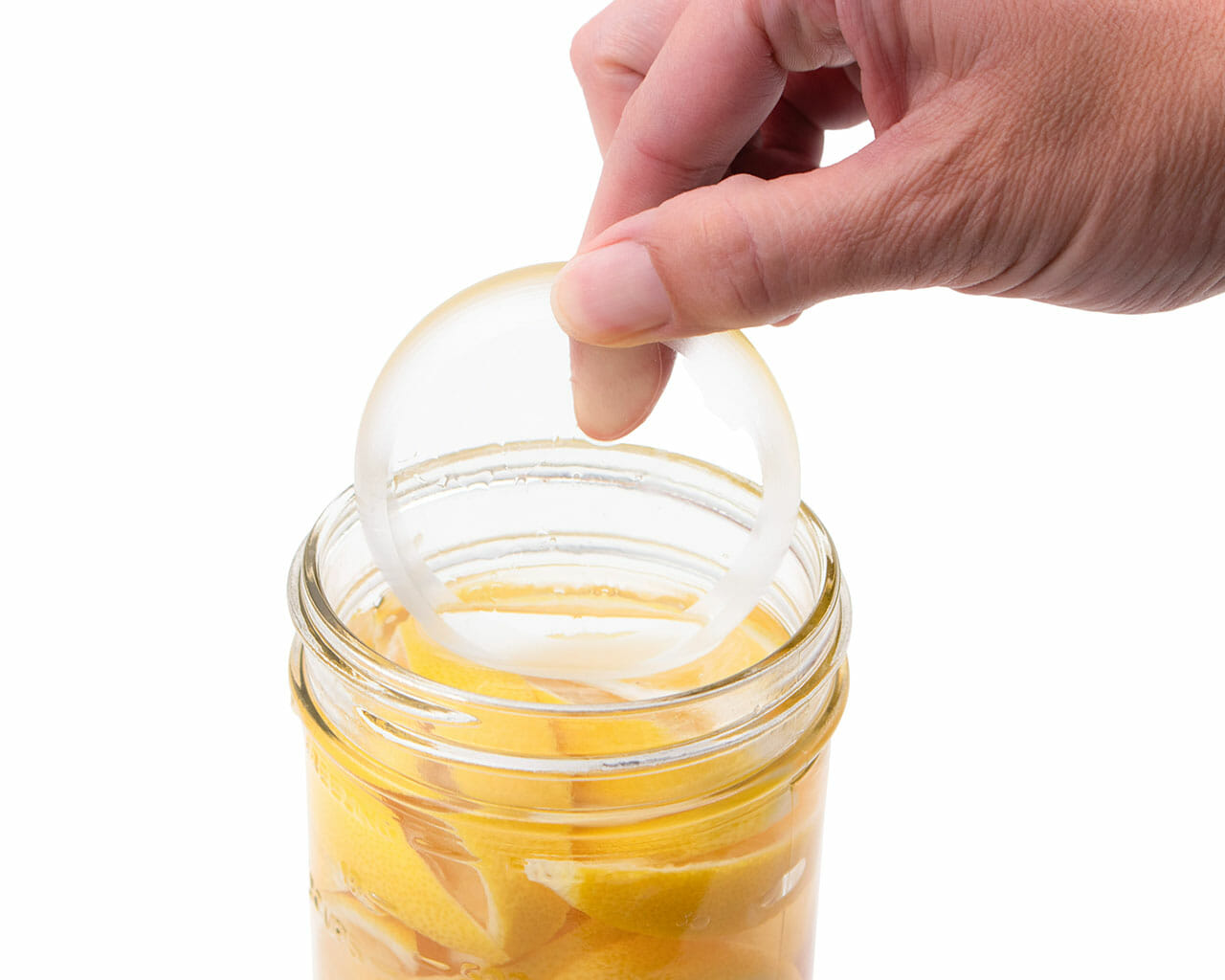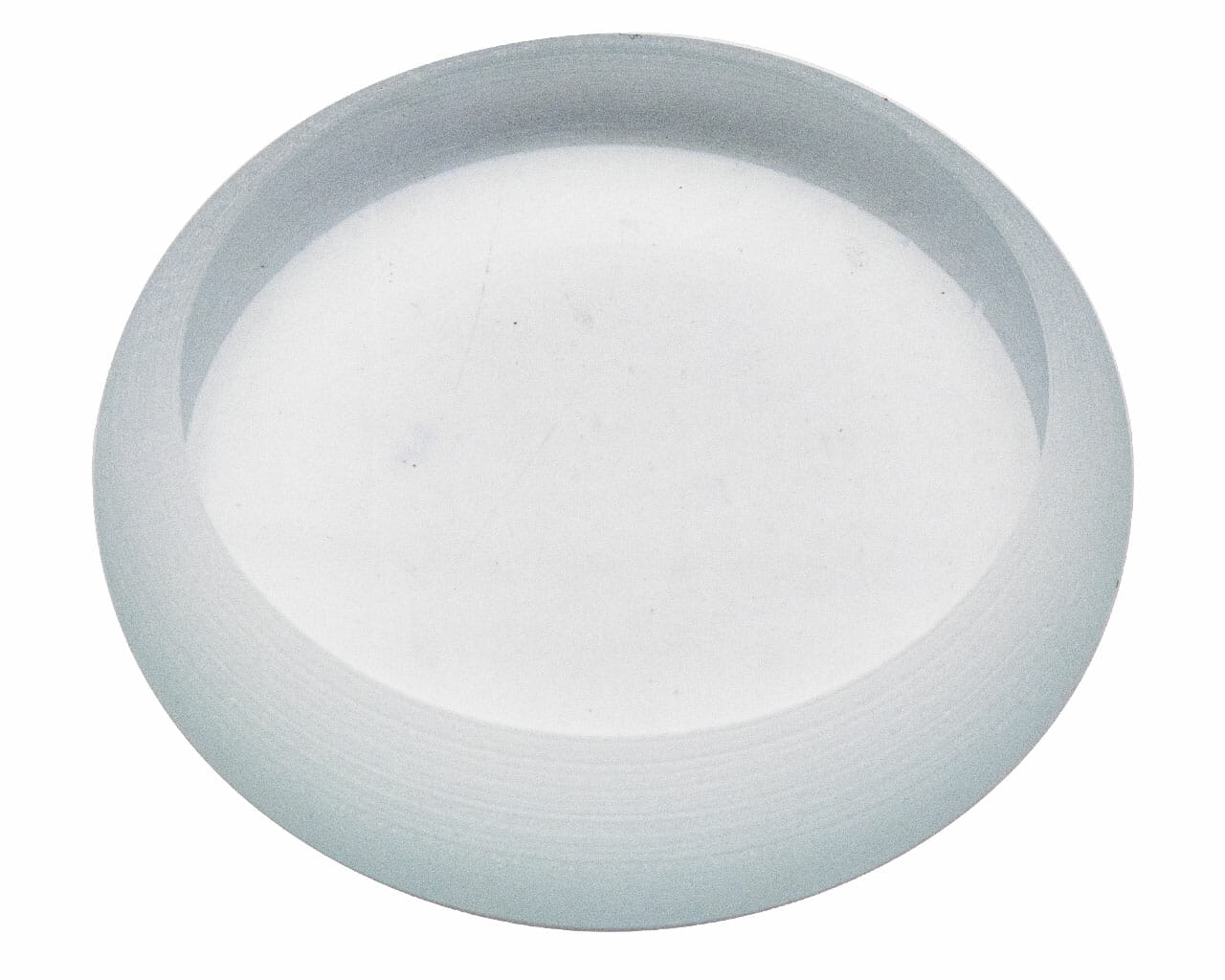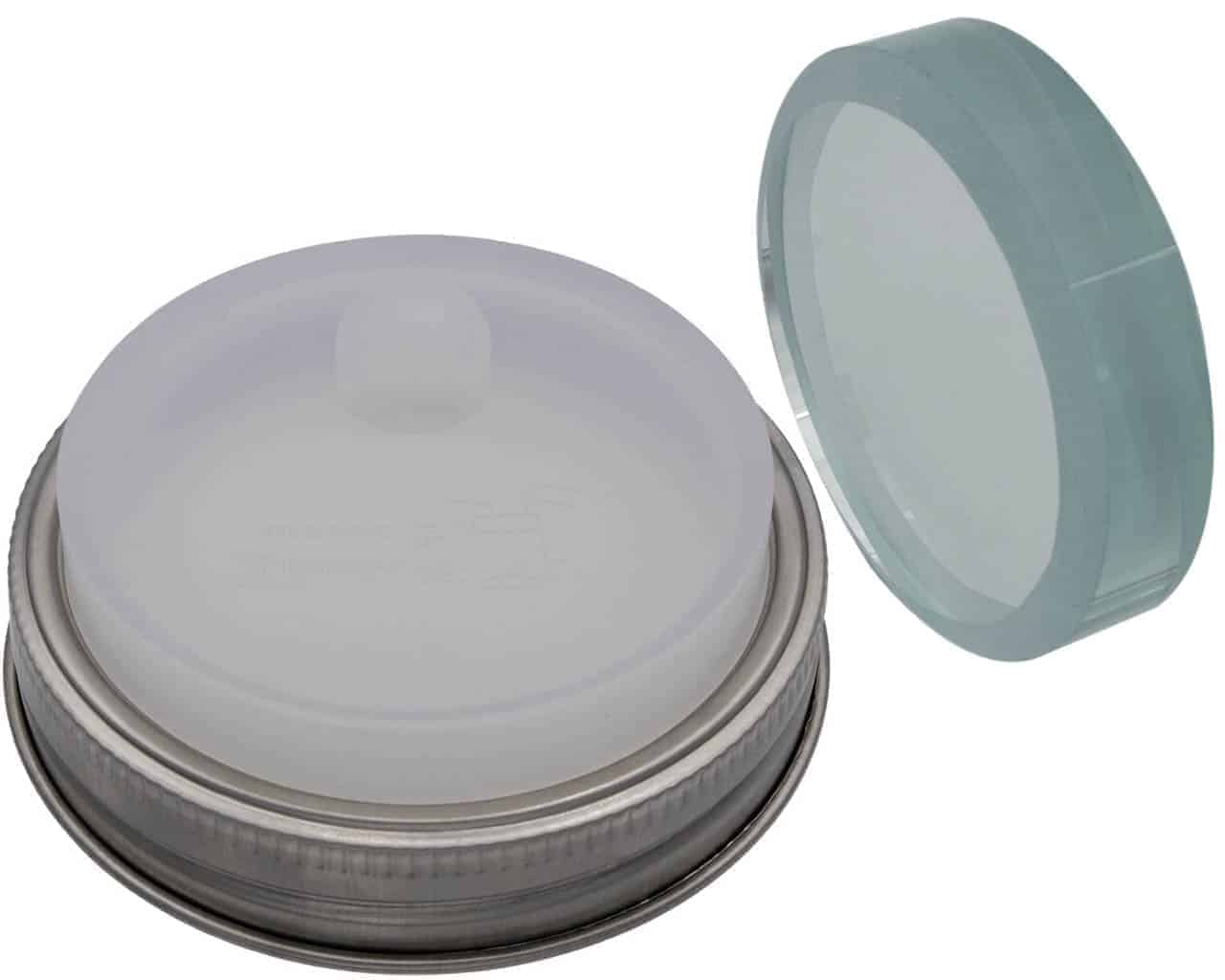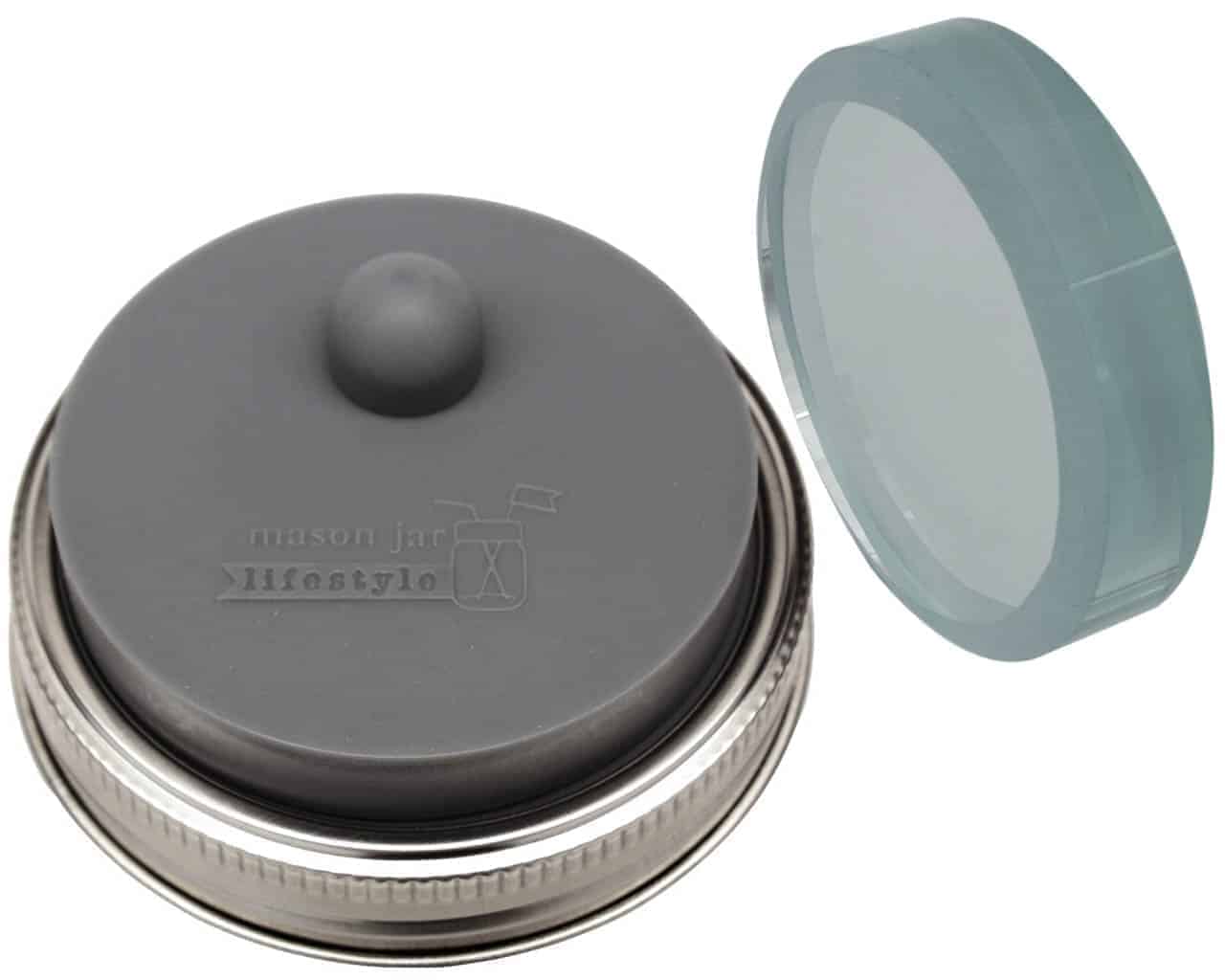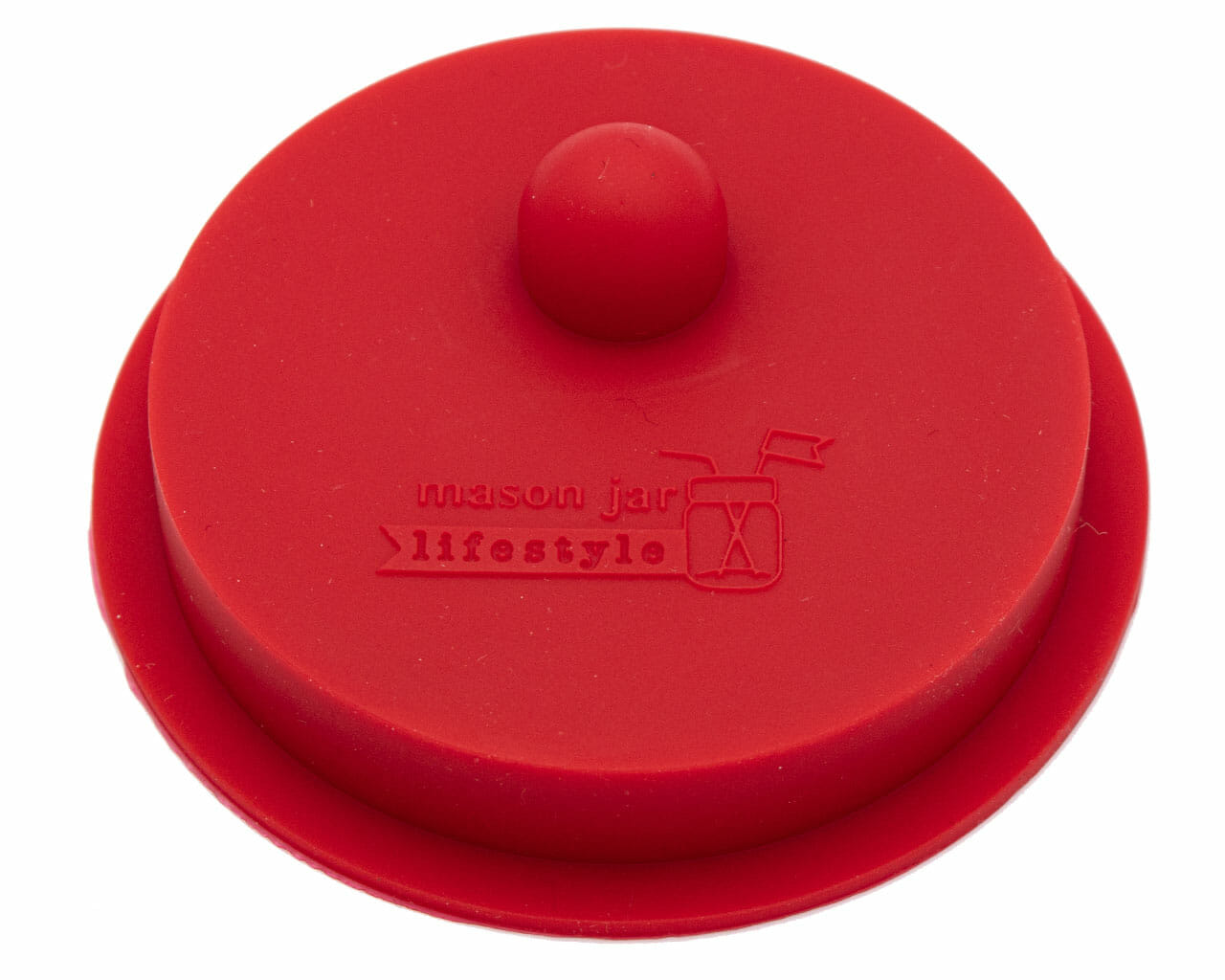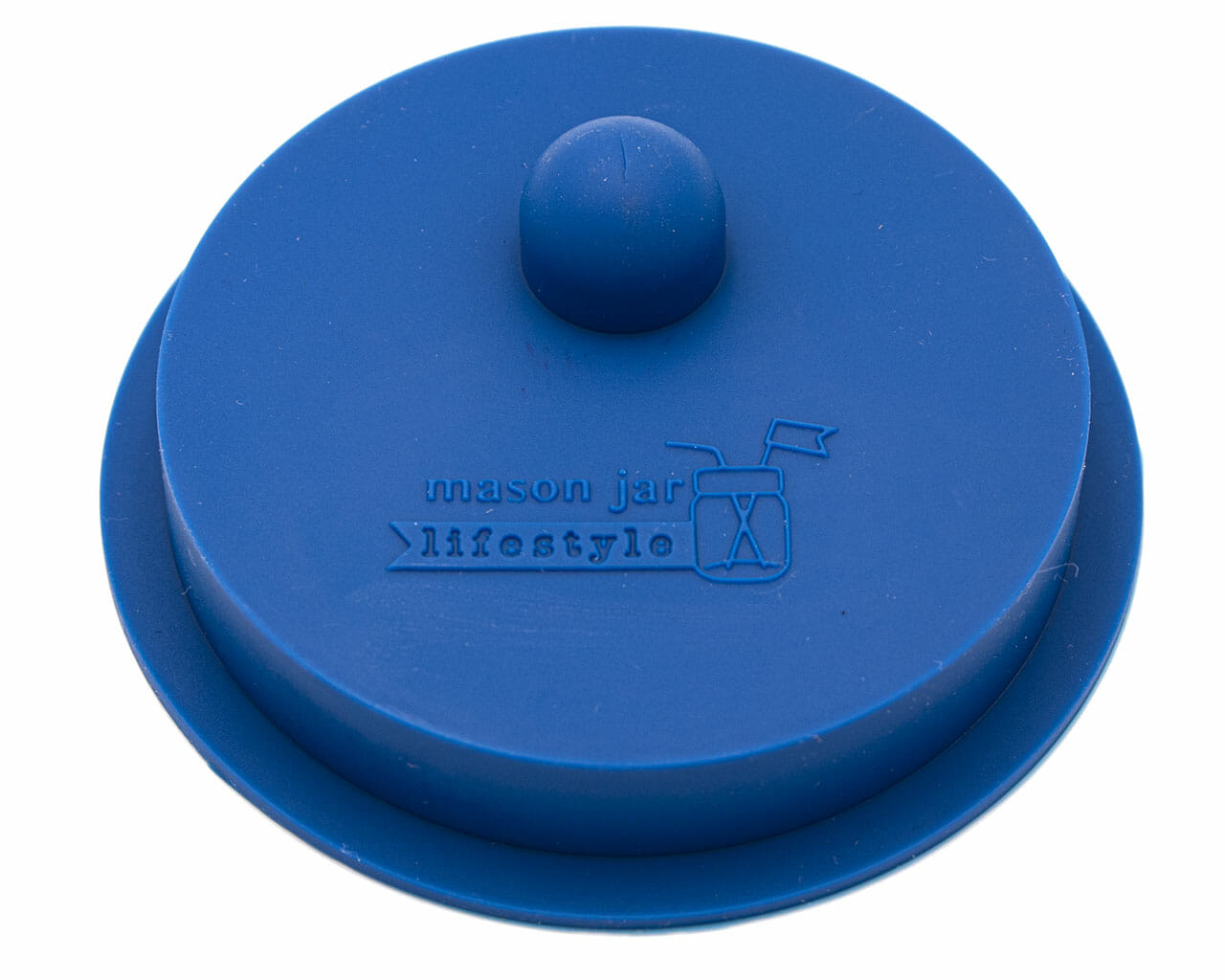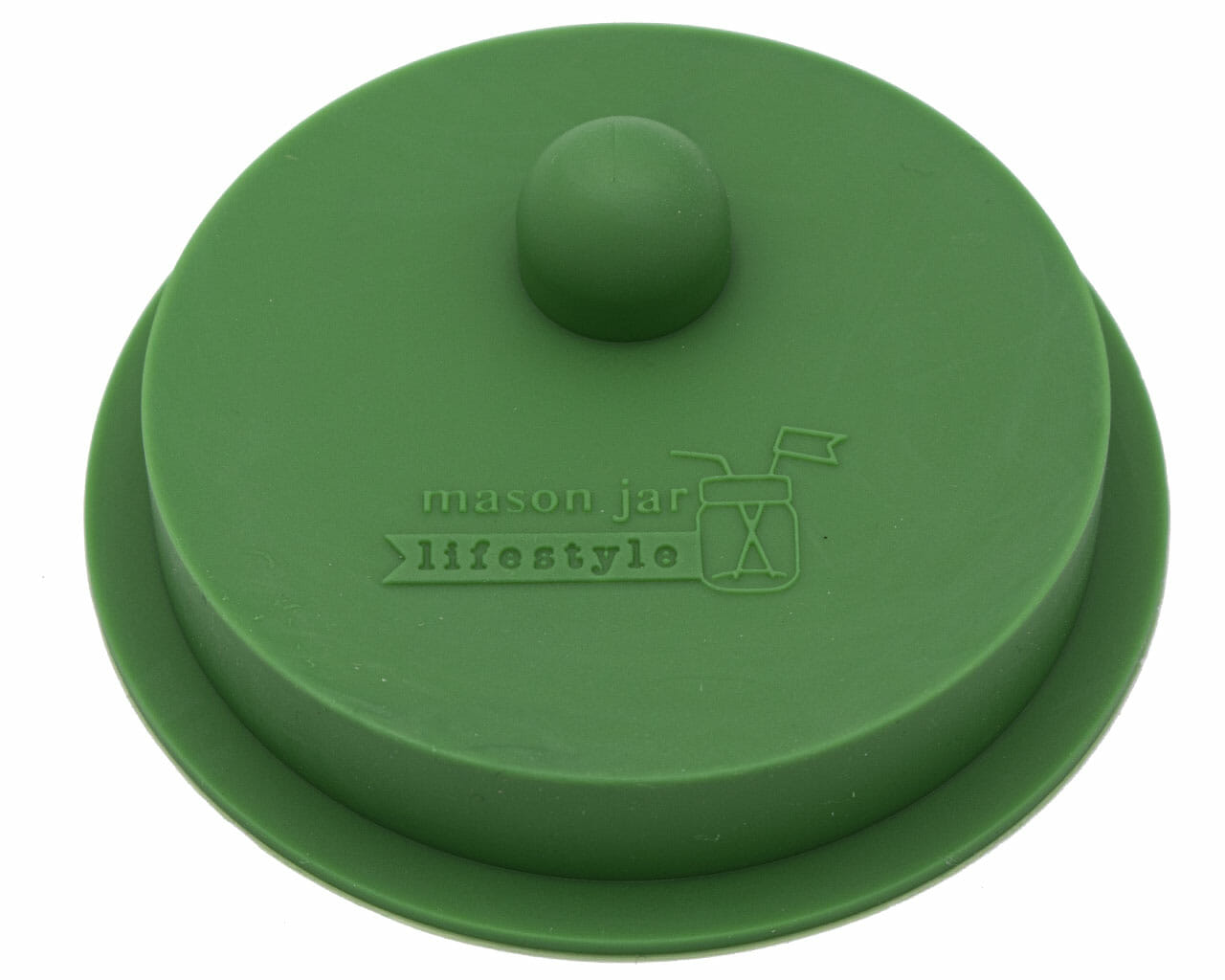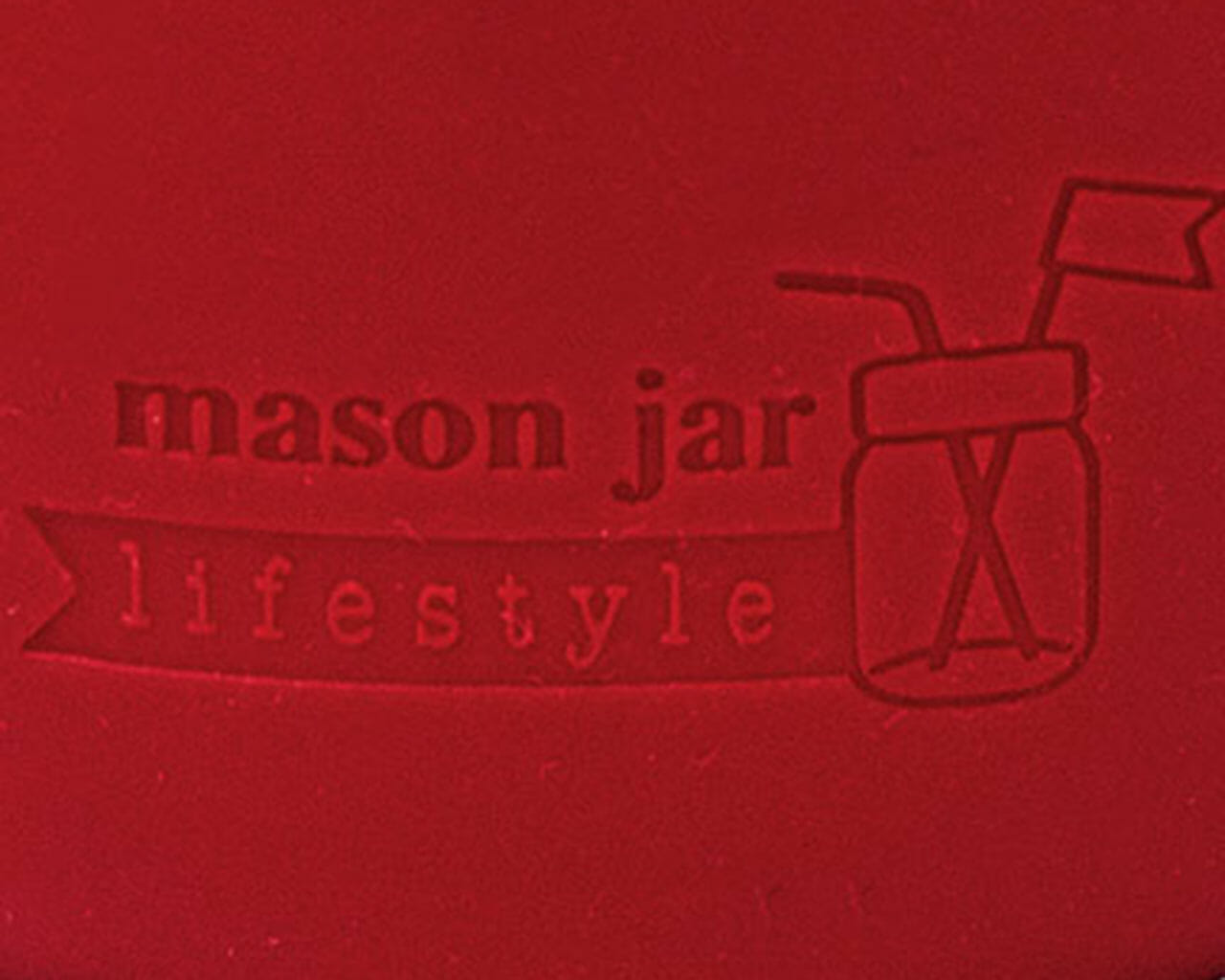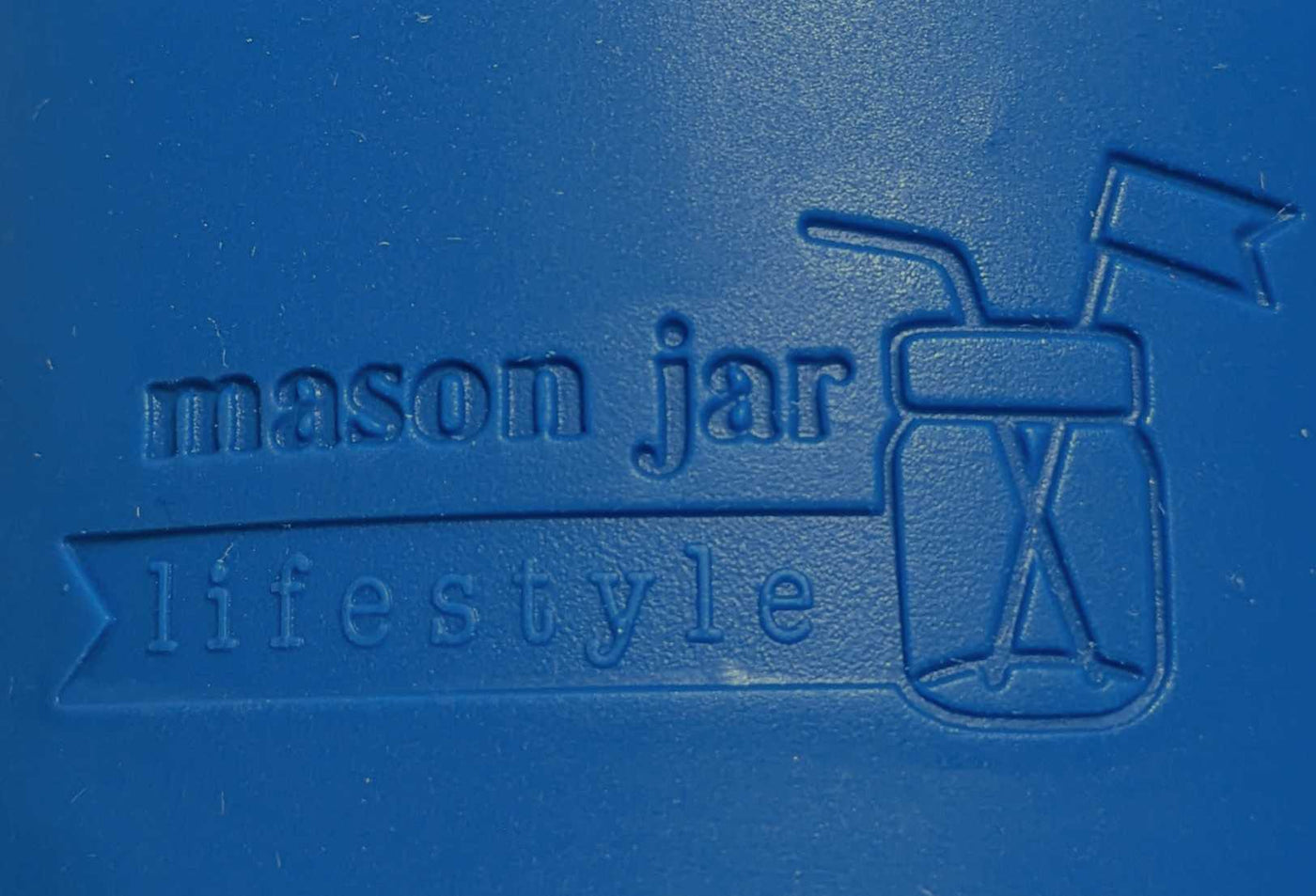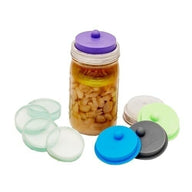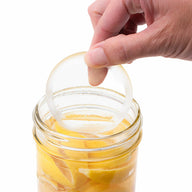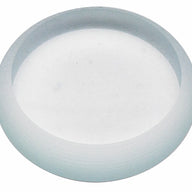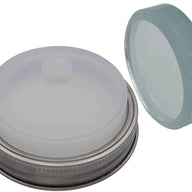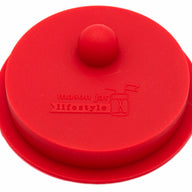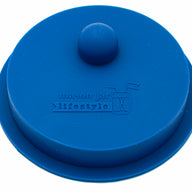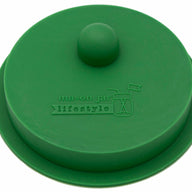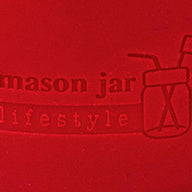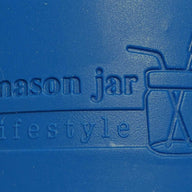 Product Description
This oh-so-easy to use fermentation kit comes with one silicone fermentation lid, one stainless steel band, and one glass weight for wide mouth Mason jars - everything you need to get fermenting! Just add any wide mouth jar.
Better fermentation instructions are on our (long) list of plans, but for now they are widely available in books and on blogs, websites, and the Wild Fermentation Facebook group.
Here's the basics: Keep everything clean. Either salt your vegetables and pound them to draw out liquid, or pack them into the jar and pour a saltwater brine over them. Place the glass weight on top to keep as much vegetable matter as possible under the brine. Try to skim out any floaters. Put the silicone lid on, logo side up, and secure with a metal band.
Regular Customer
I order regularly and love everything I have purchased.
Just starting out with fermenting
Have not started yet. I am going to try it out this week
So this is a 'pickle pipe'!
I didn't realize what I was really ordering, so I also ordered the fermenting airlock. A little more fermenting research online and I found that I needed a different type of lid to use the airlock. These lids will work for what I need to do, but I could have also used the other type of fermentation lid. Now I know that these are called 'pickle pipes'.
Great, sharing with family.
Been making pickles weekly. Bought more for family. Great for starting to ferment.
Great fit on my jars
This is the first fermenting set I've ever tried. It fits really well on the wide mouth jars I have - the glass piece fits easily to keep my fermenting veggies submerged and the silicone piece allows gasses to escape.
Learn More about Mason Jar Lifestyle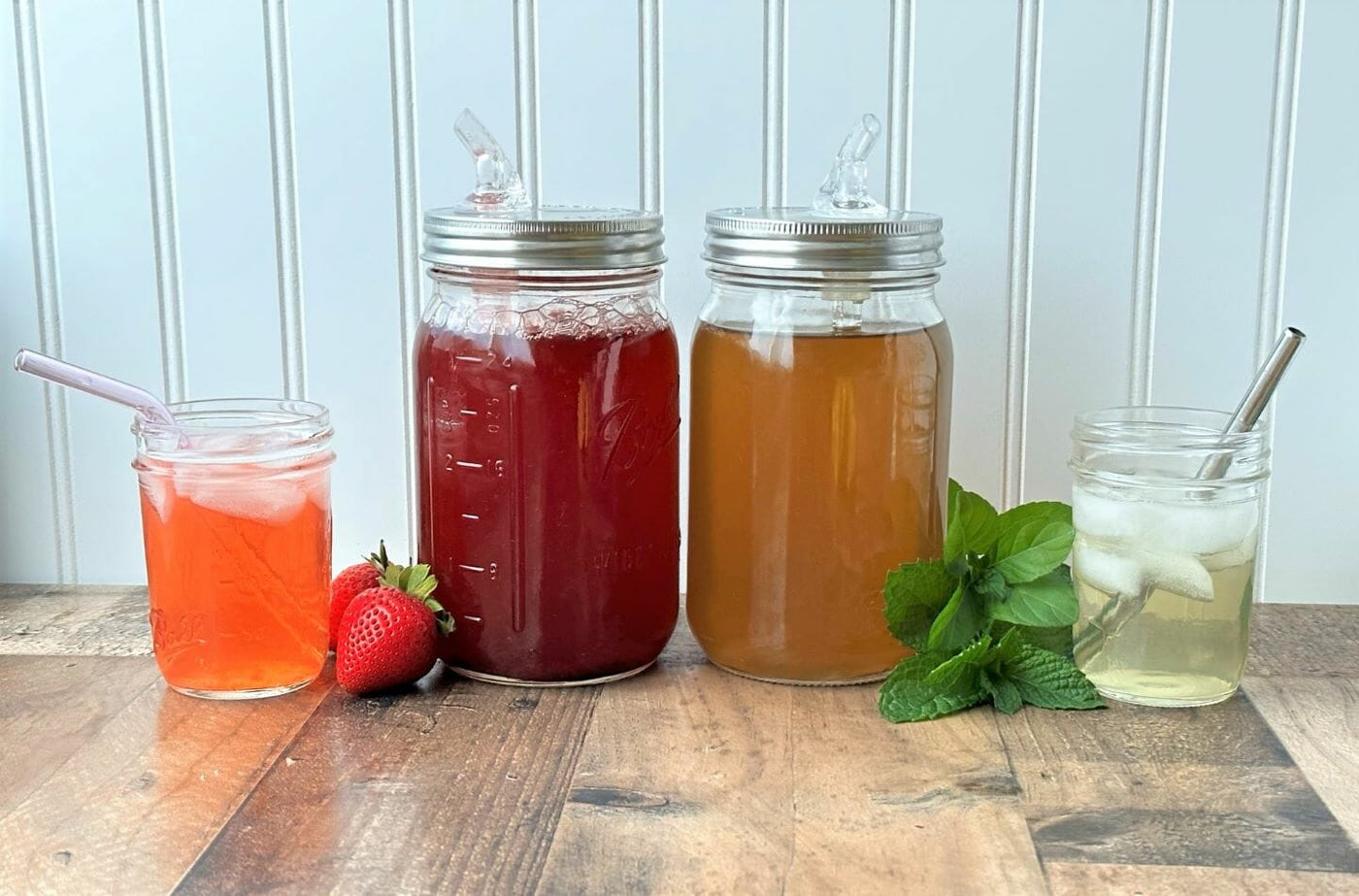 Check Out Our Blog
Find the latest recipes, DIY projects, and much more. All created and curated by our Mason jar experts.
View the Blog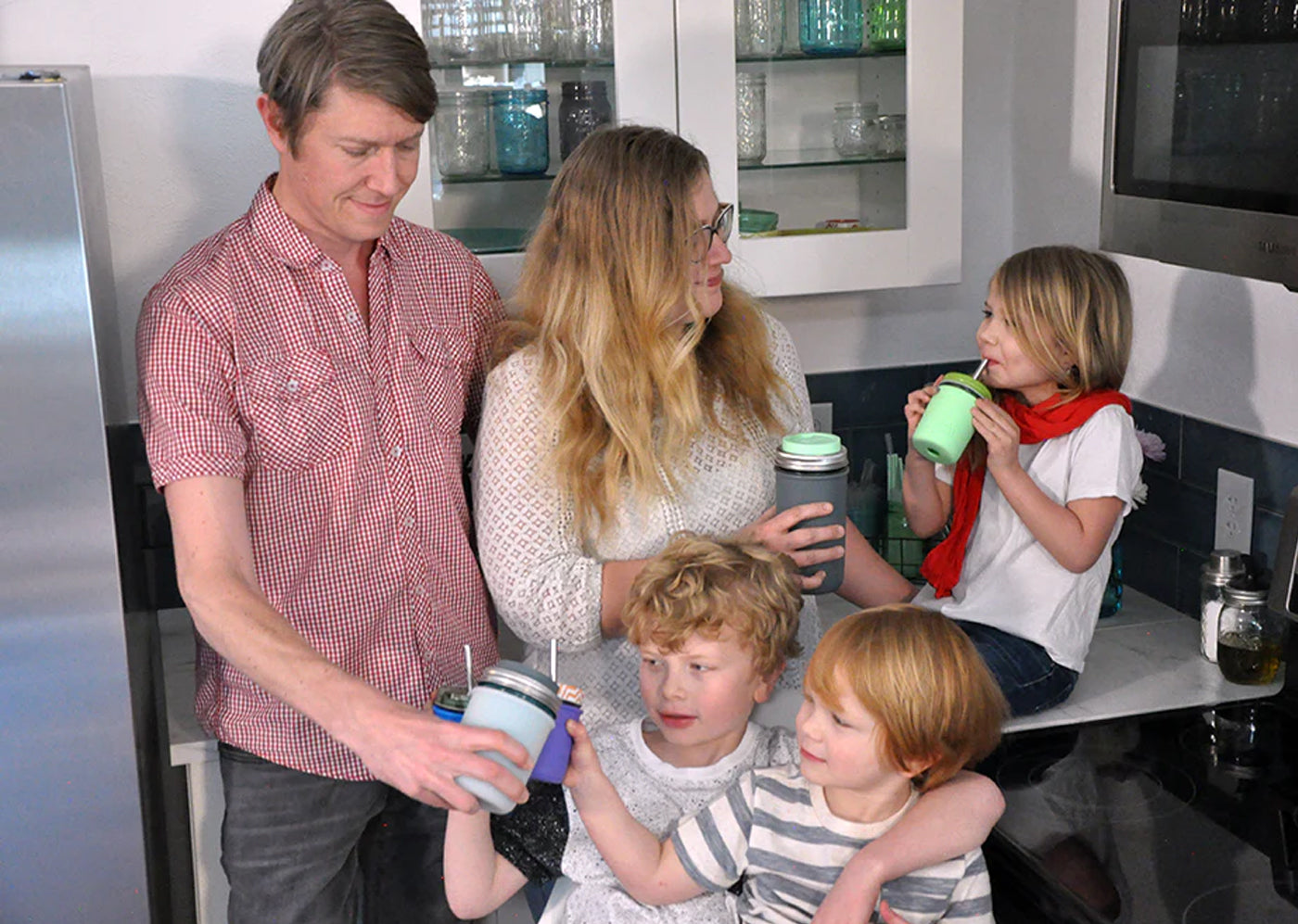 Our Story
We're proud to be a Colorado-based small, family-owned business and your home for authentic, eco-friendly mason jar innovations.
Hear our Story