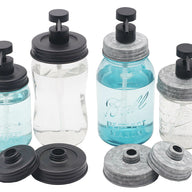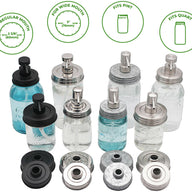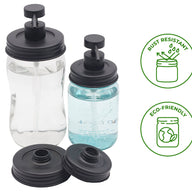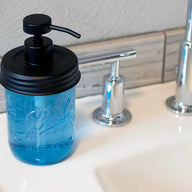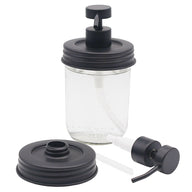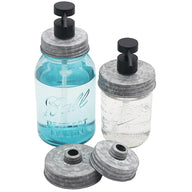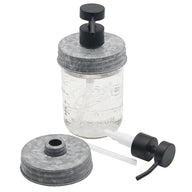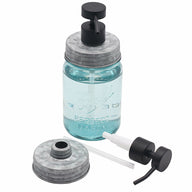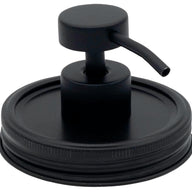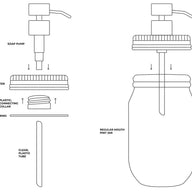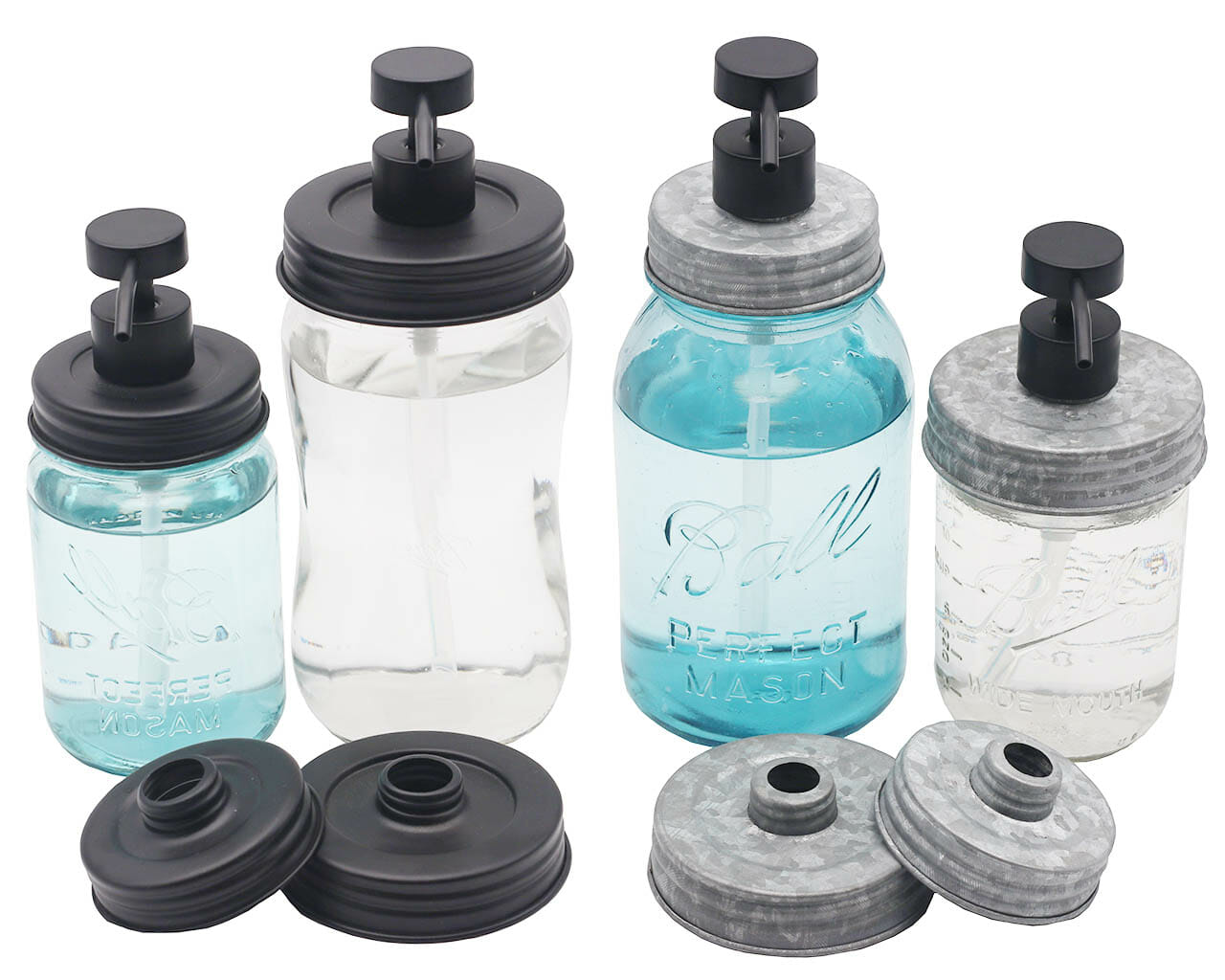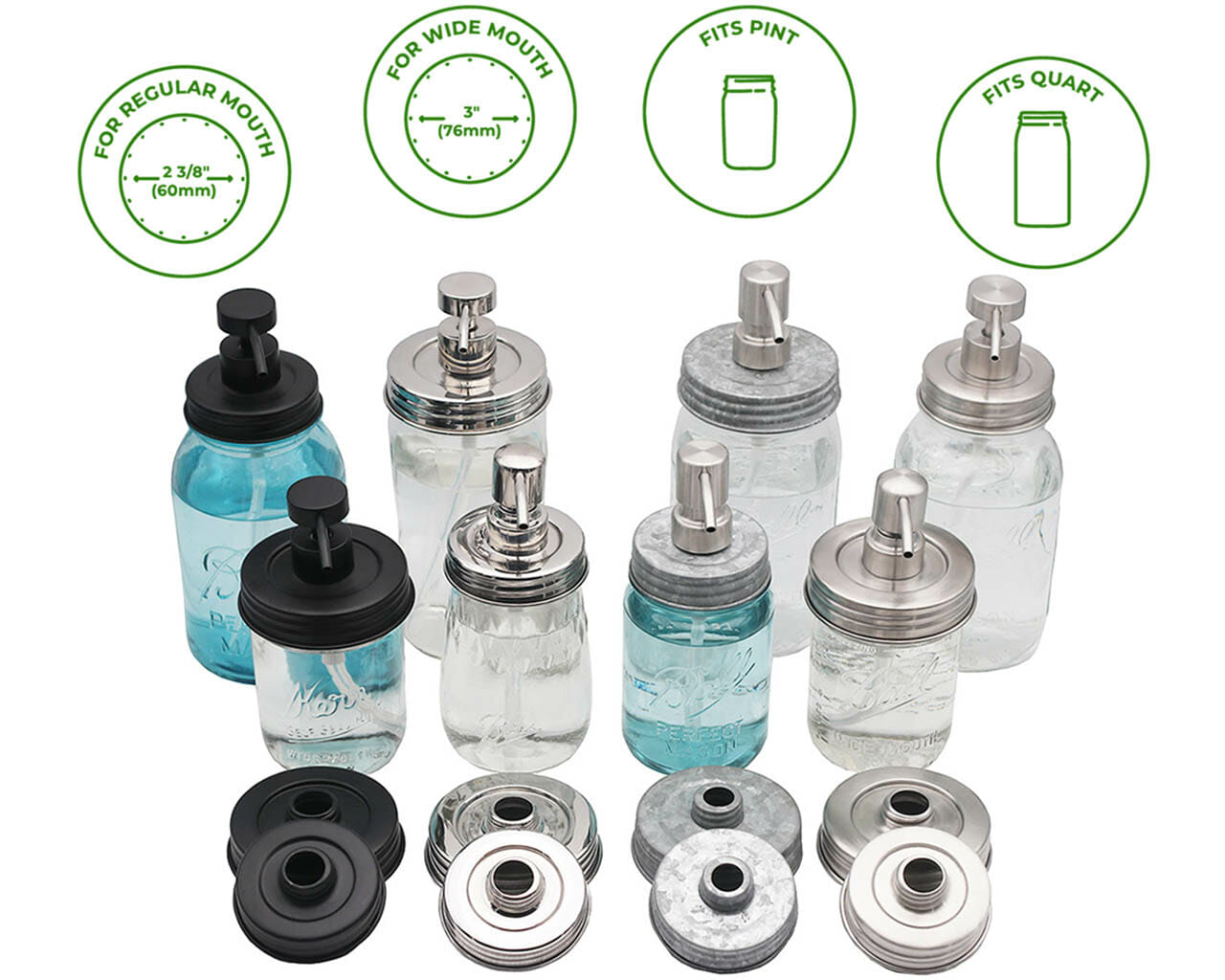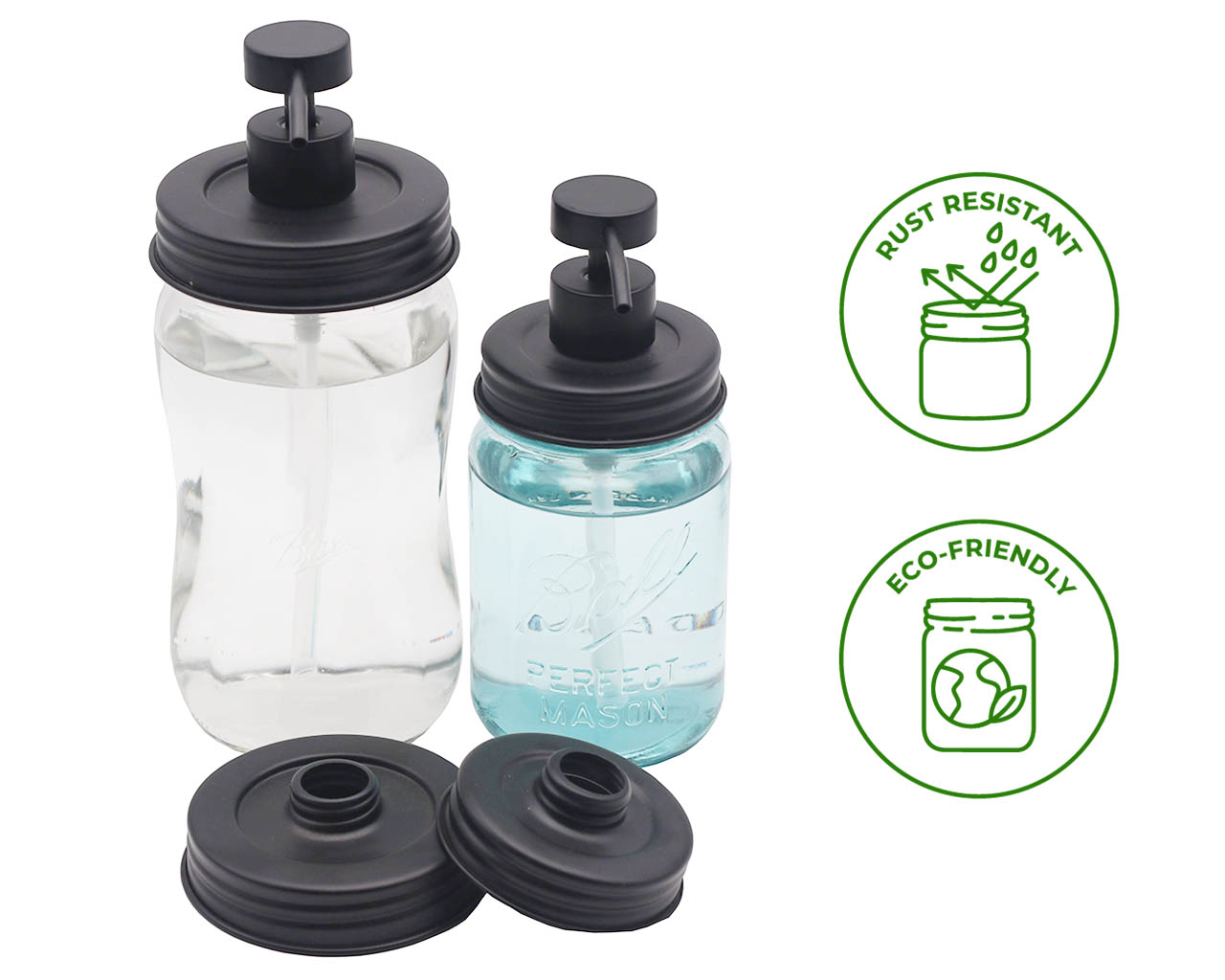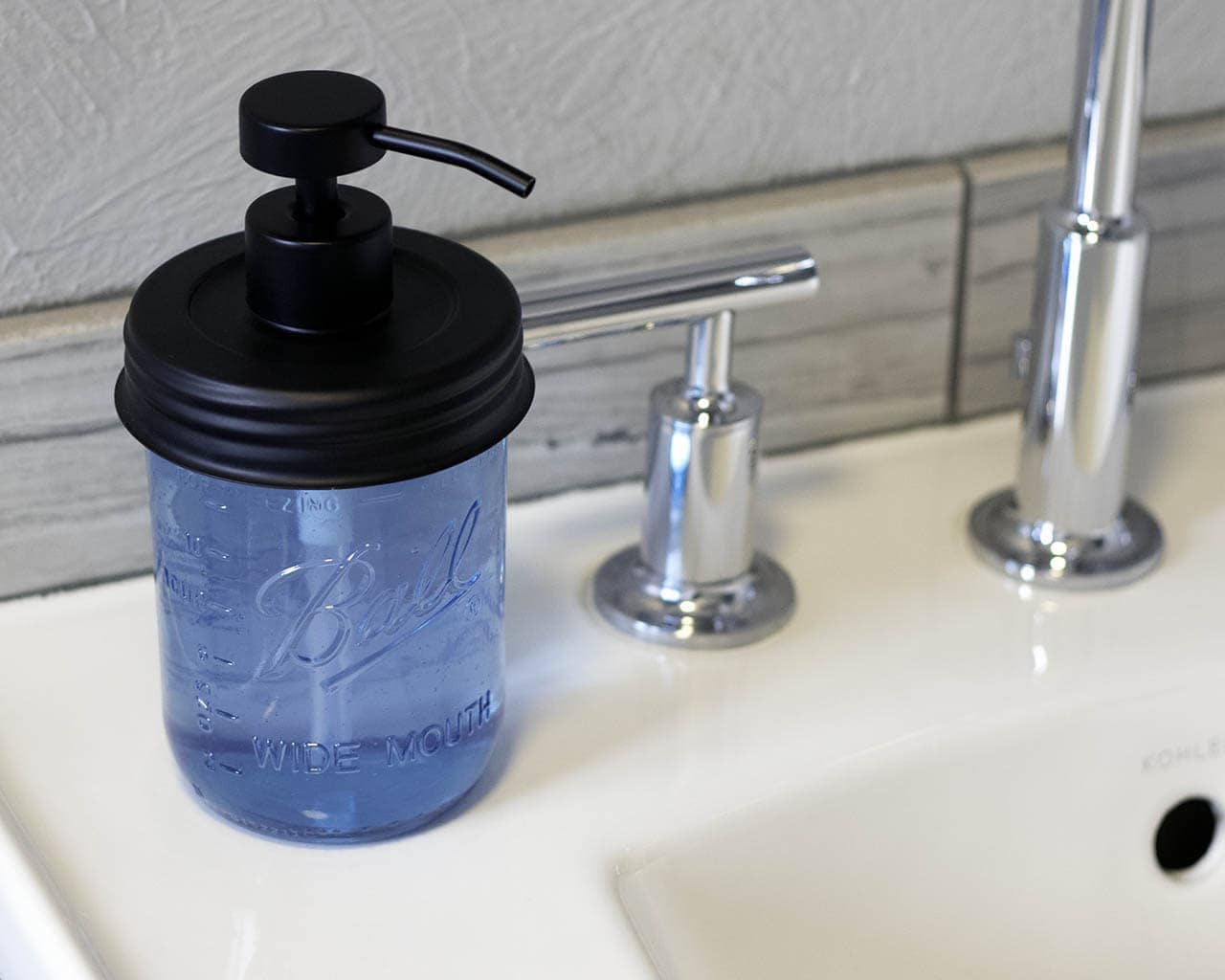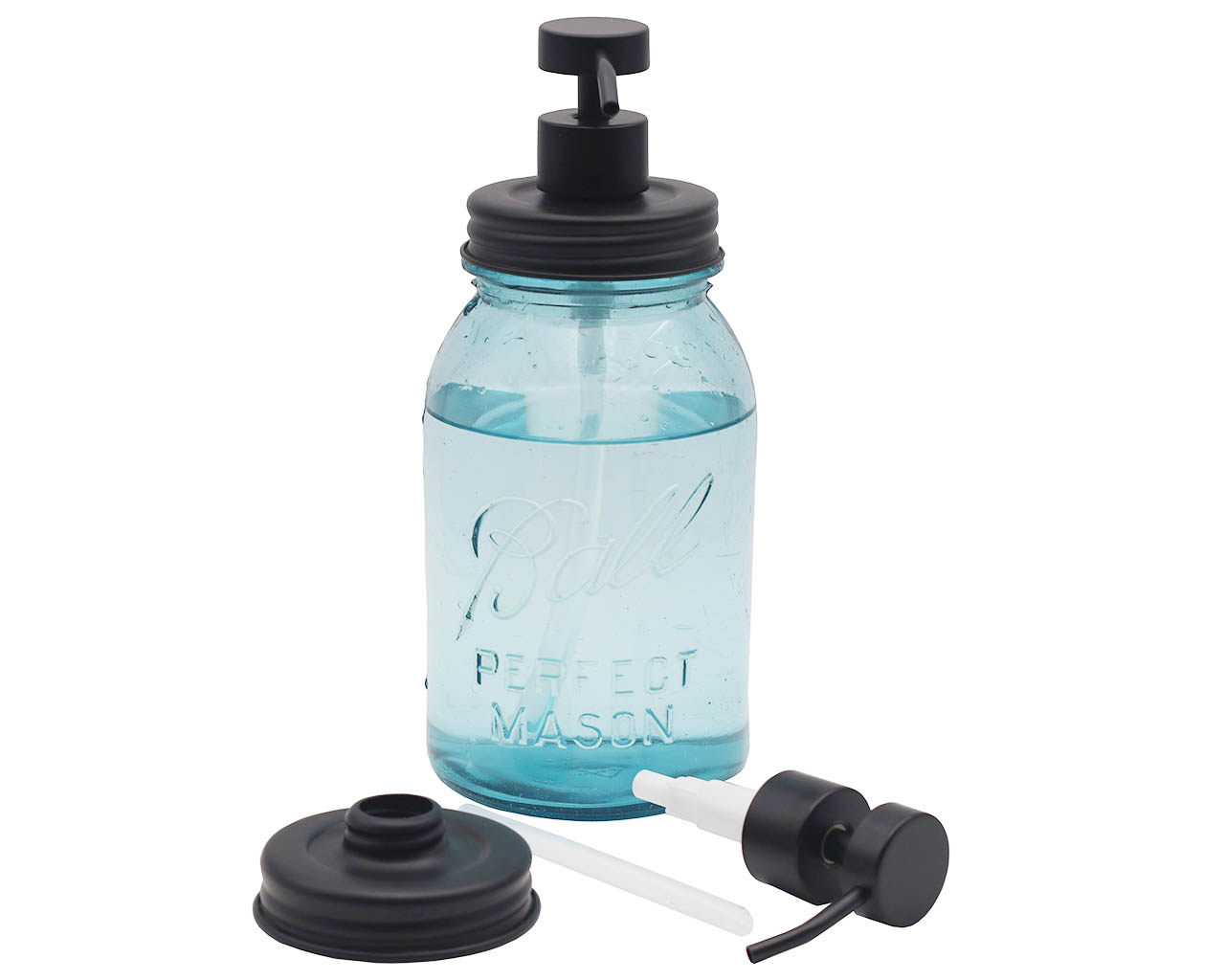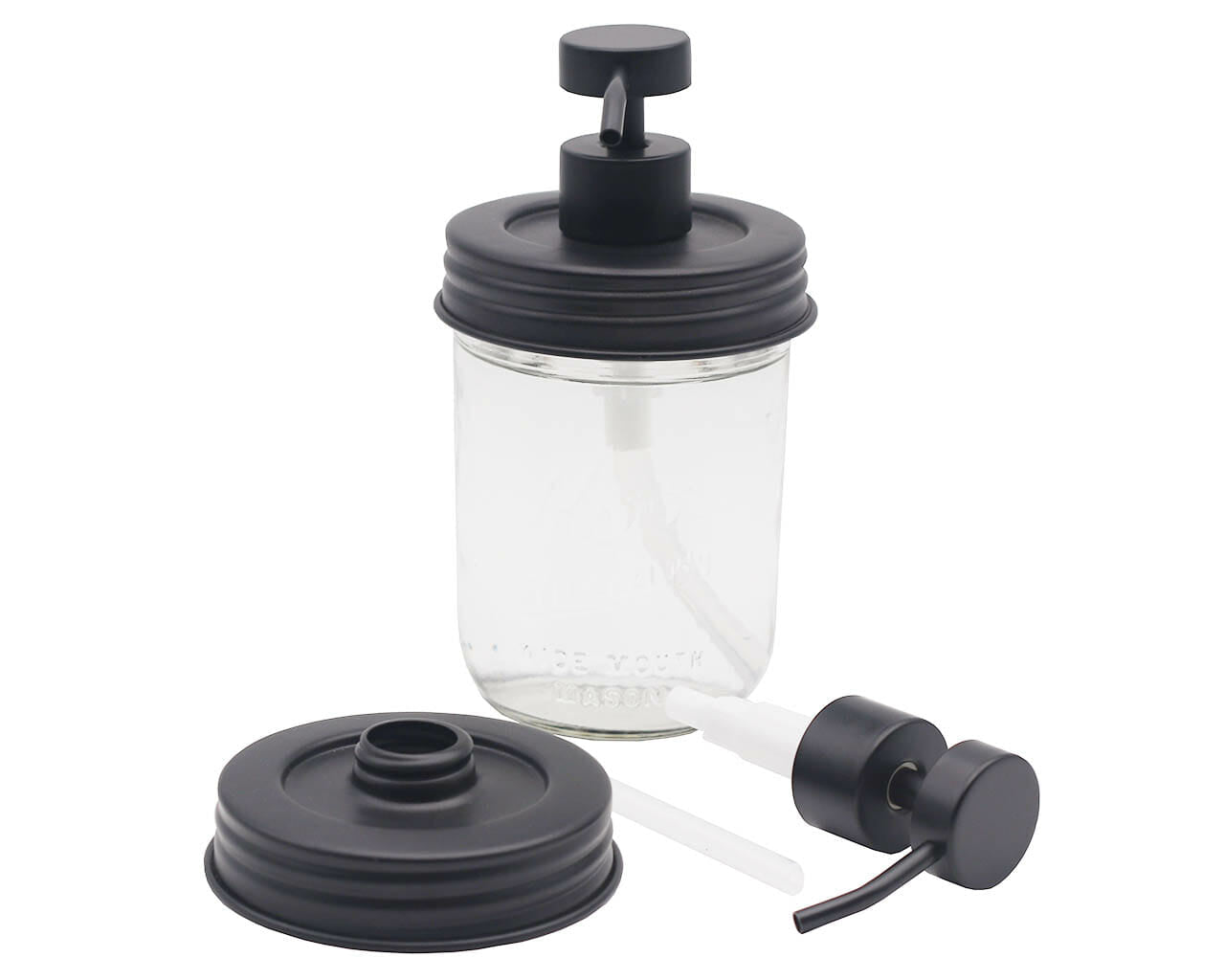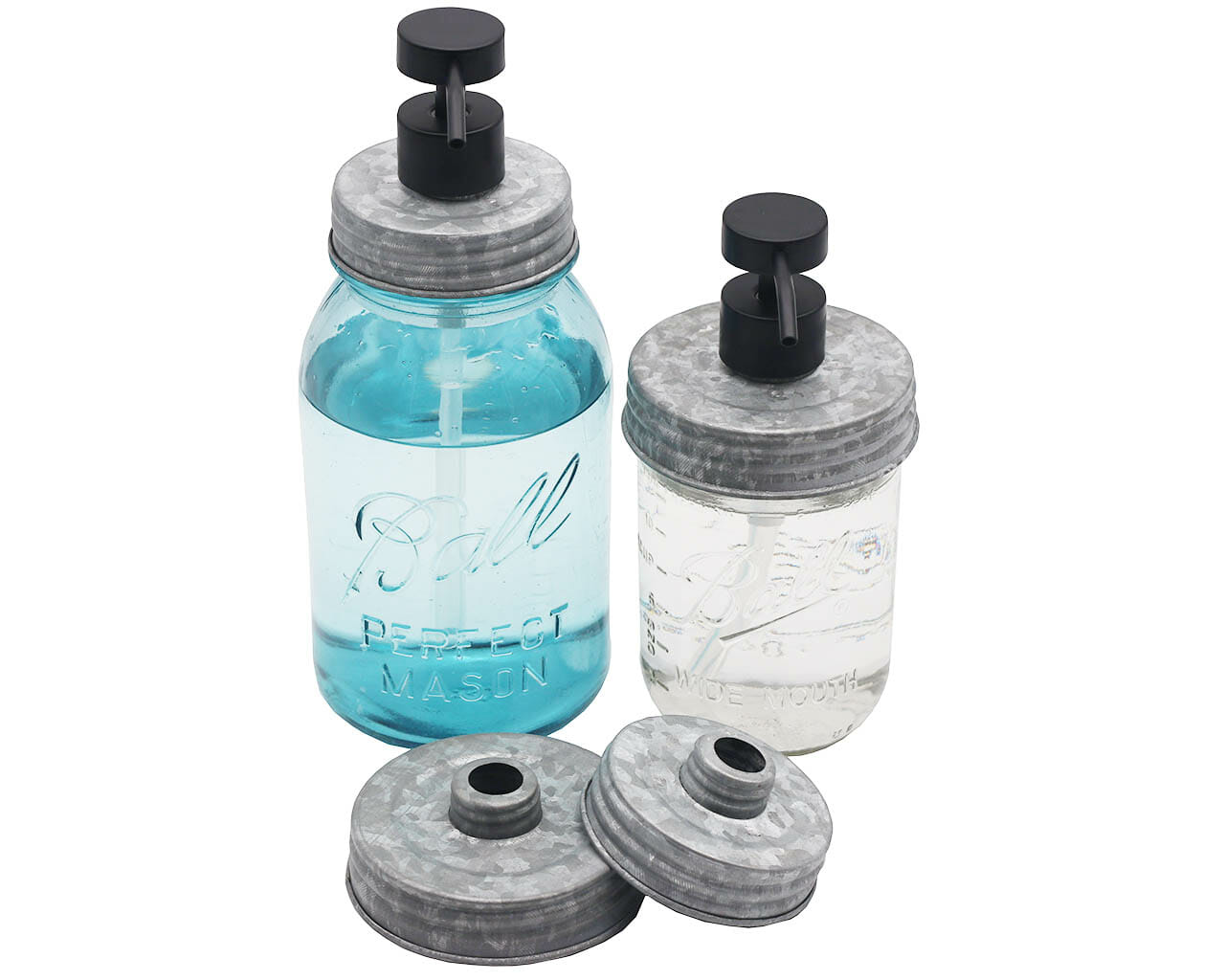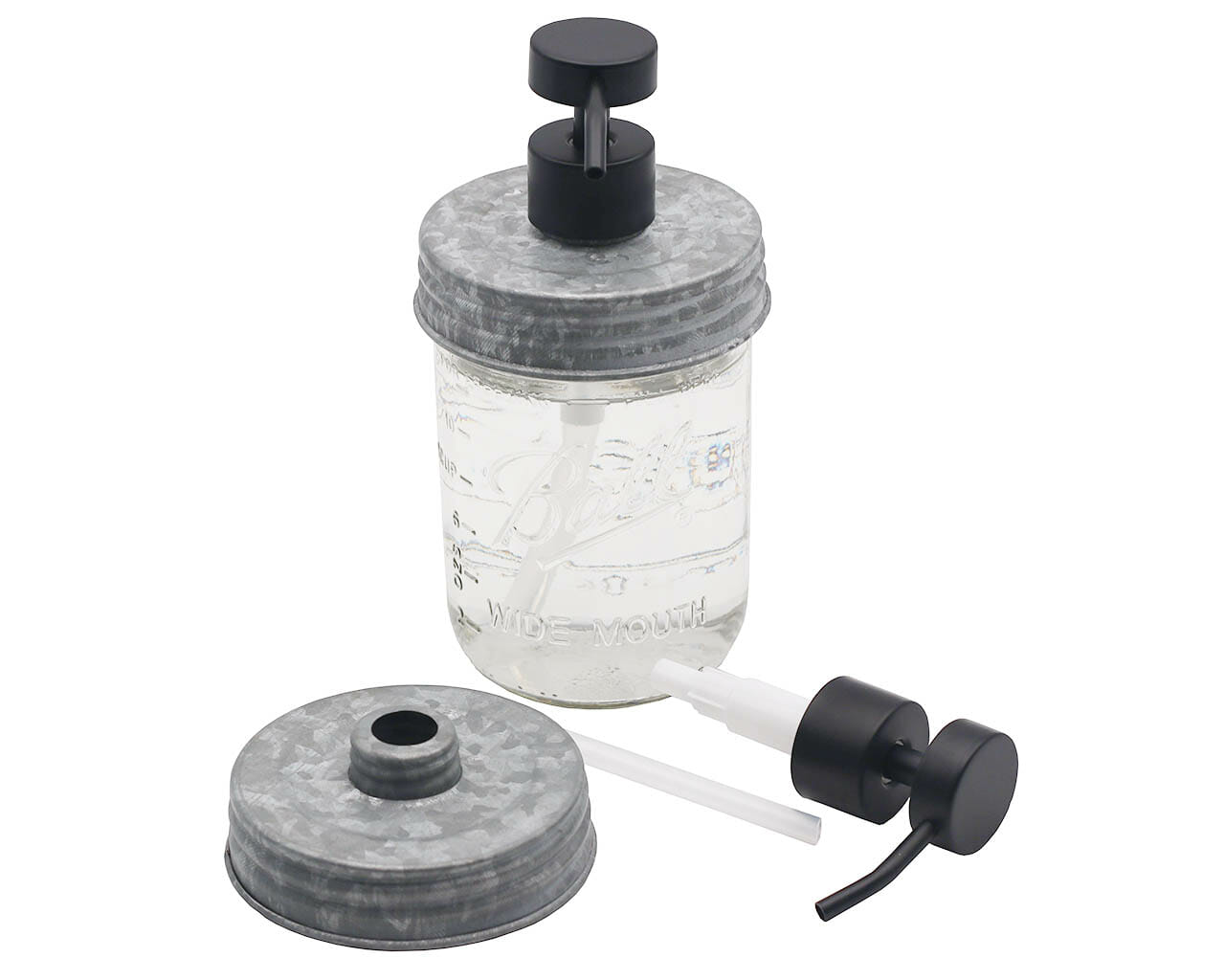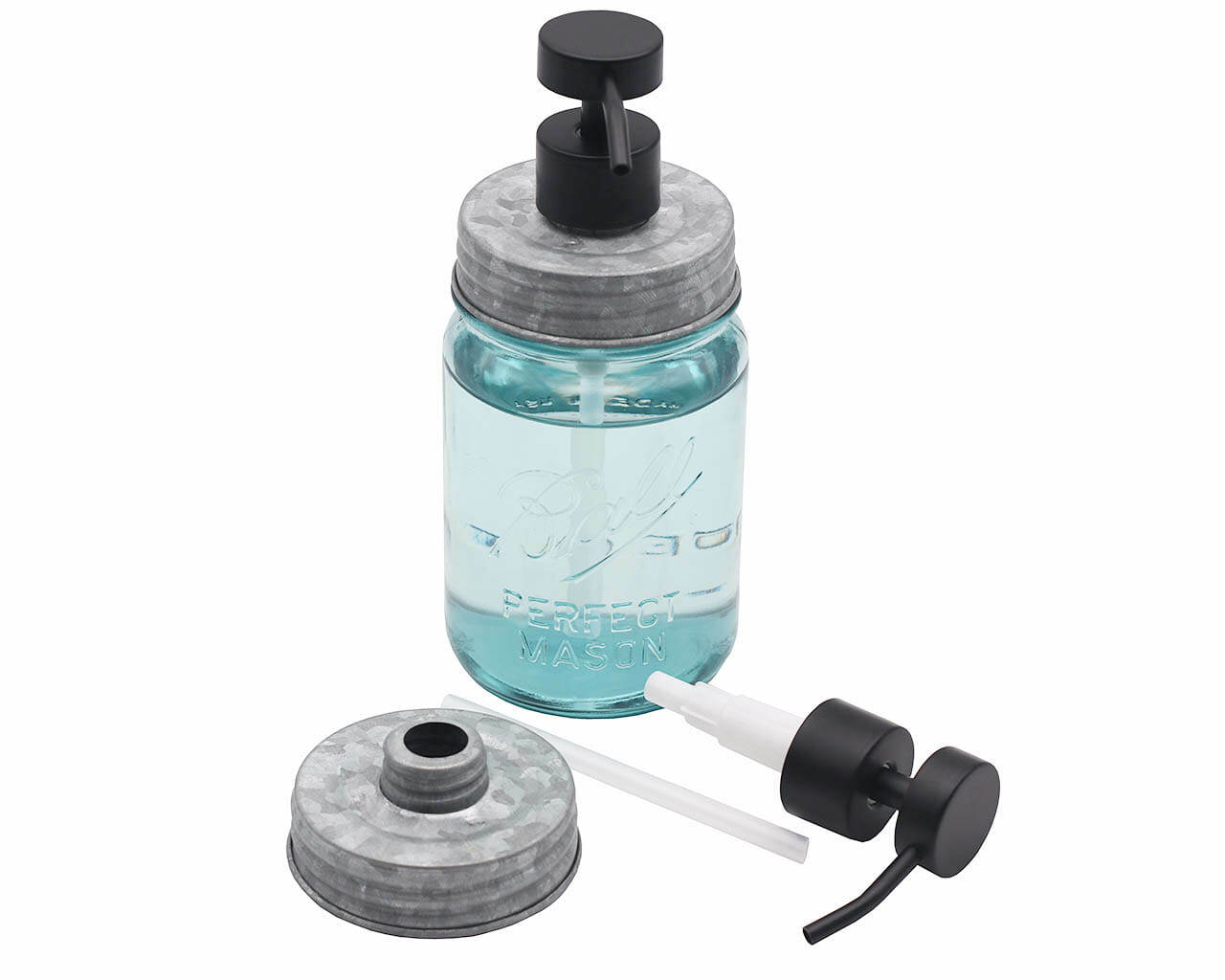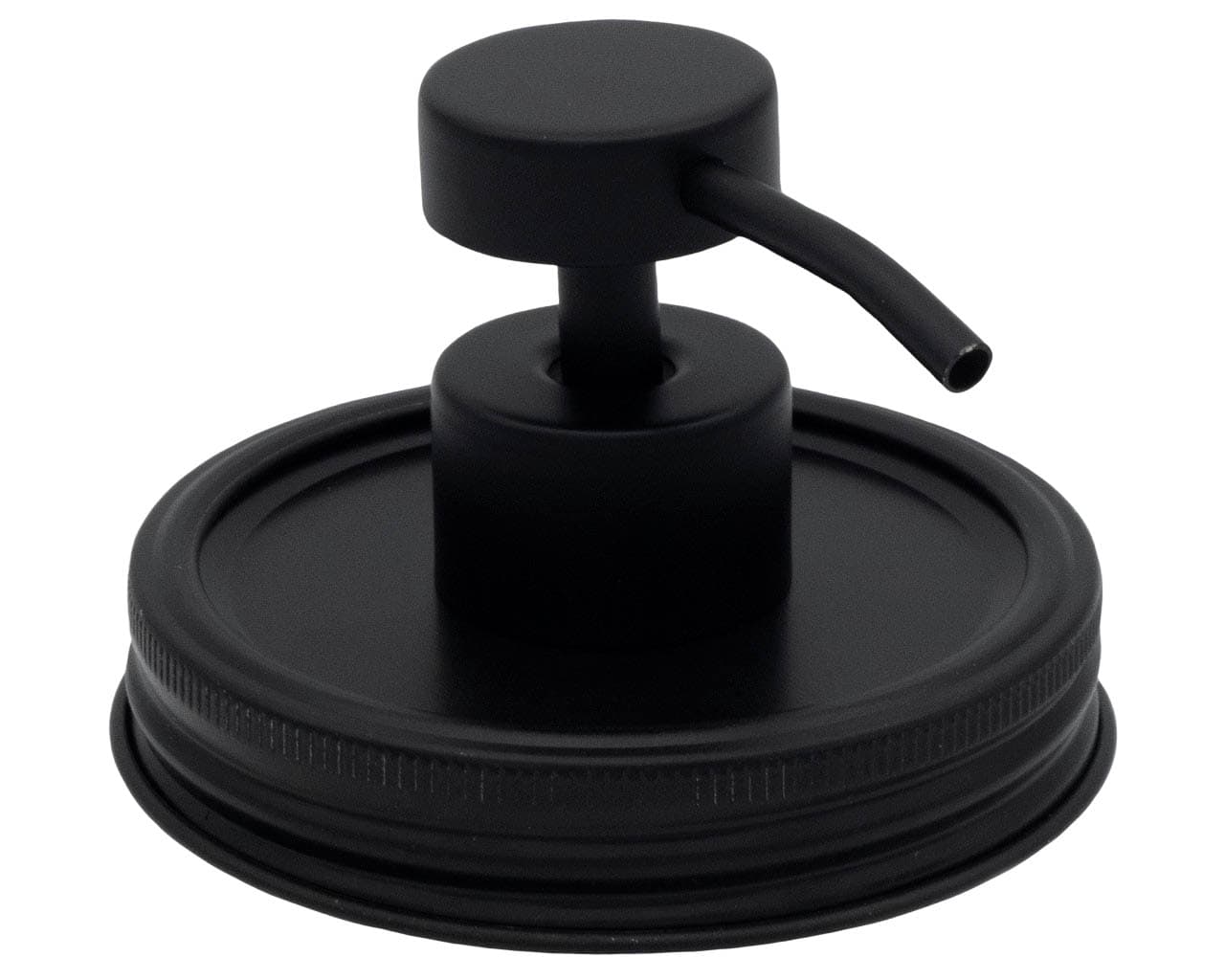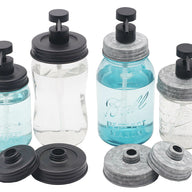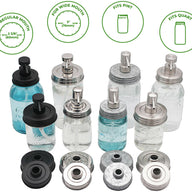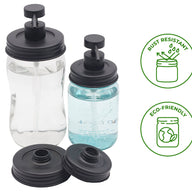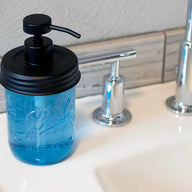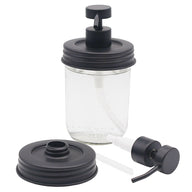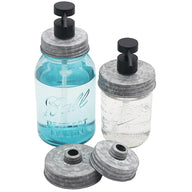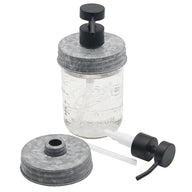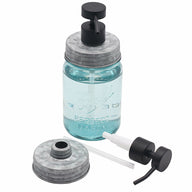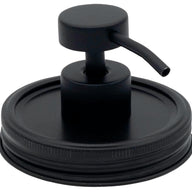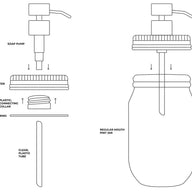 Product Description
Comes with the plastic collar that attaches the lid to the pump (or a lid with the threads built in) and a 4 1/2" tube (6 1/2" protrusion into the jar including the part of the pump that sticks into the jar), which is the right length for a quart jar. For a pint jar, cut the tube to fit with a scissors. If you are using a half gallon jar (most are wide mouth) or using the pump with a taller container, we have 6 3/4" tubes (8 3/4" with the pump) available here.
To assemble, listed from top to bottom: Pump, lid, plastic "nut" screws in under lid, foam liner covers inner lid and nut, then plastic tube. Cut tube to correct length, fill jar with soap, and screw onto jar.
Be sure to cut the tube short enough that it does not touch the bottom of your jar. If the tube is touching the bottom, the plastic collar will work its way off the bottom much more quickly. You can use a drop of super glue between the plastic collar and pump if you find the collar comes loose too often.
They are made of stainless steel and plastic, painted black. The threading is 28/400.
In addition to Mason jars, these soap pumps will fit on any standard 1" threaded bottle, or in any hole that is 27mm or about 1 1/8". Many liquor and beverage bottles can be upcycled as soap pumps! A few that work are Jack Daniels, Crown Royal, and Jägermeister.
If the lid from a 2 liter bottle of Coke will screw onto your dispenser, then so will these pumps.
Solid workmanship and an attractive design
I was surprised how sturdy the pump is. It looks nice and functions perfectly. Will recommend!
Soap pumps
I love them!!! Use one in the kitchen and it makes doing dishes so much easier need to get a few more 🤗😀🤗❤️❤️❤️
Love my soap dispensers!! I received my order very quickly and put them right to use. They look and perform fabulously!
Great product
Great value and selection. Will be ordering much more
Theses are great
I like the pump kits a lot. They make my jars more useful and they're pretty. I'm using them for hand soap and dish soap pumps on my kitchen sink.
Learn More about Mason Jar Lifestyle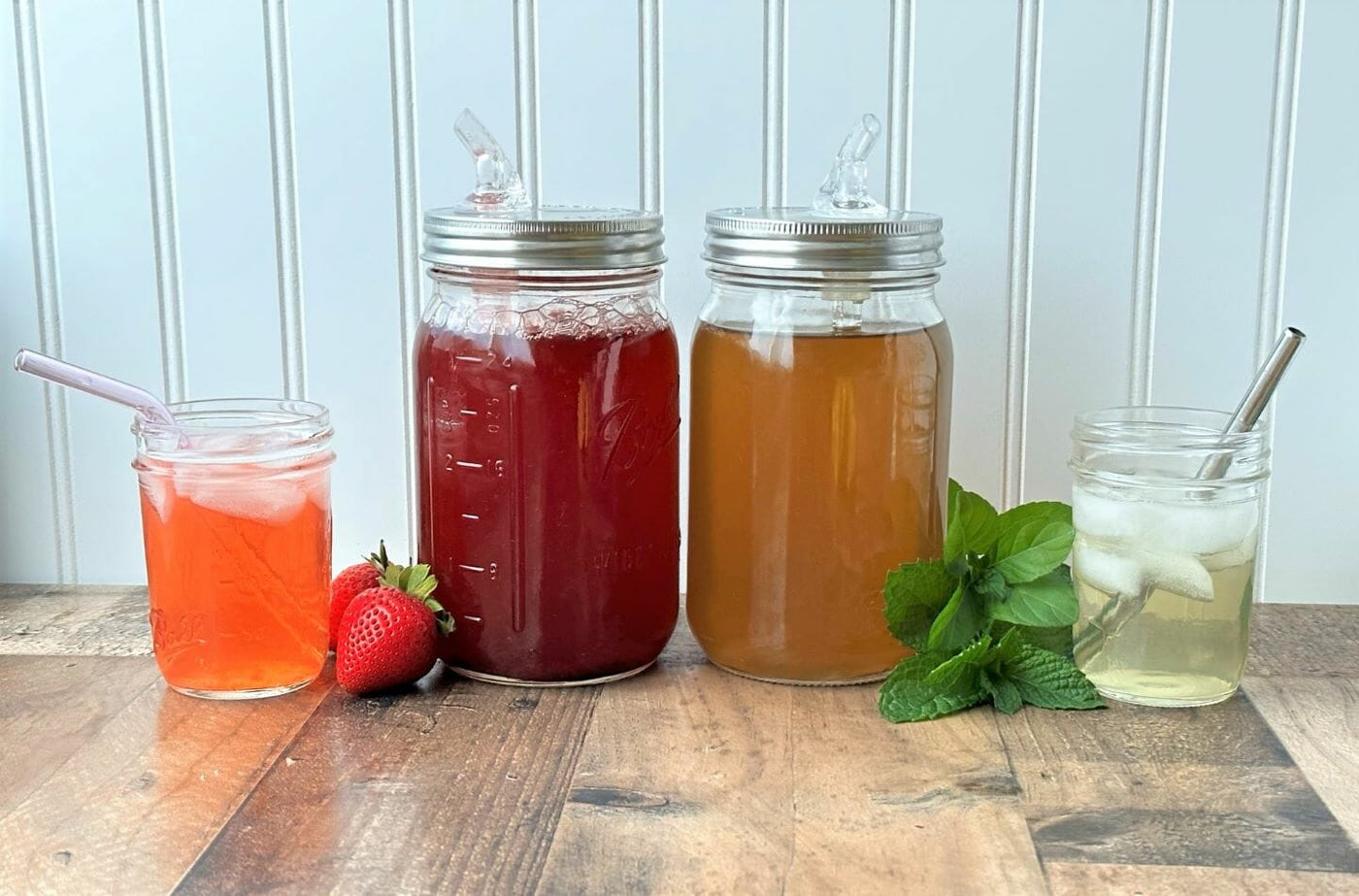 Check Out Our Blog
Find the latest recipes, DIY projects, and much more. All created and curated by our Mason jar experts.
View the Blog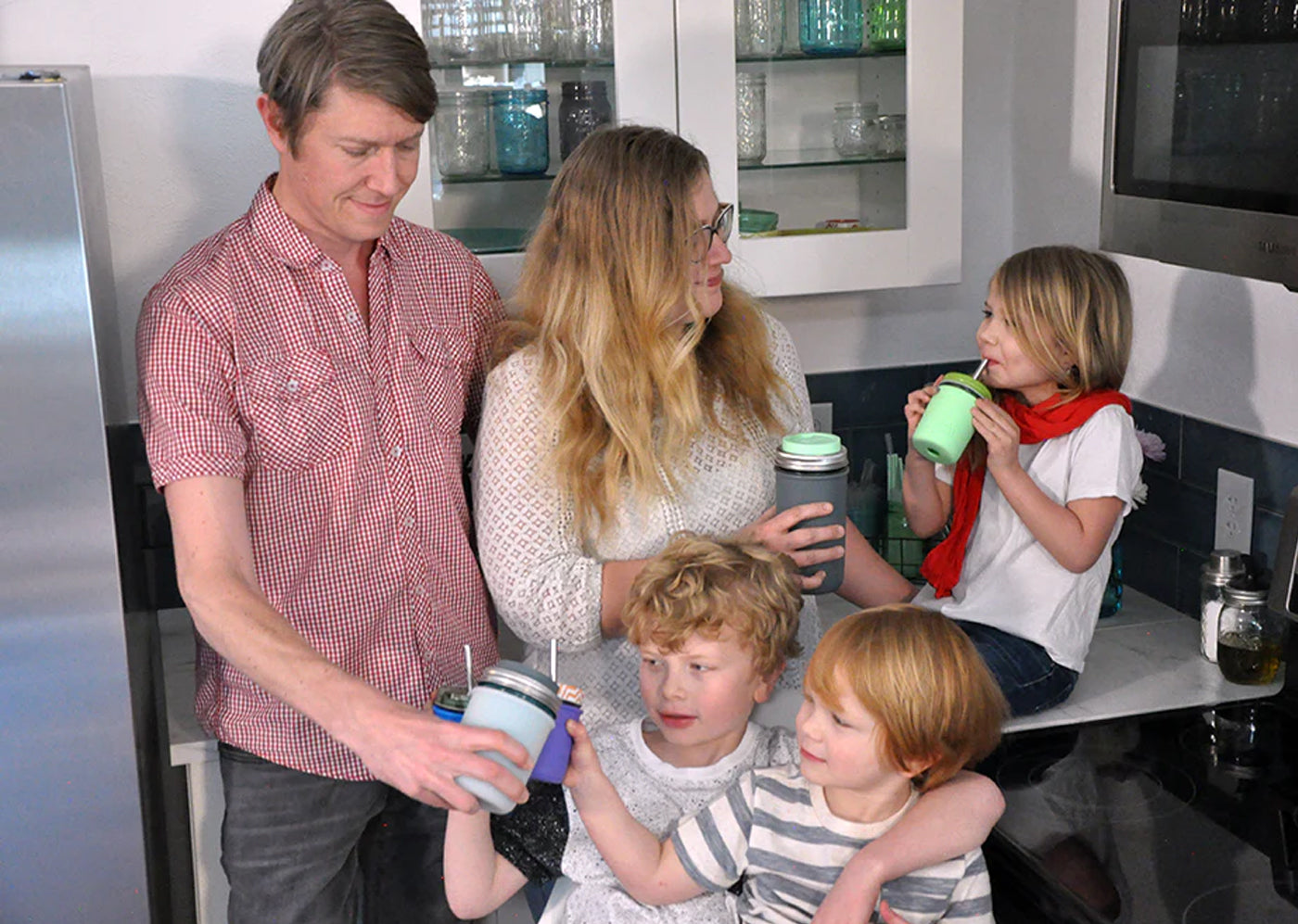 Our Story
We're proud to be a Colorado-based small, family-owned business and your home for authentic, eco-friendly mason jar innovations.
Hear our Story