Product Description
Wood Reusable Straw - You want to do your part for the environment and reduce your consumption of single-use plastics but having your reusable straws rolling around in your bag isn't very appetizing. We totally understand and want to introduce to your new best friend, the wood reusable straw carrying case!
Here at Mason Jar Lifestyle, we designed our wooded straw holder with quality, durability, utility, hygiene, and good looks in mind!
This wooden straw container is made of beechwood, which is:
Totally odorless so it doesn't have a distinct smell or taste which makes it an ideal straw vessel.
Hardwood so it's durable and will withstand shocks and wear.
Close-grained wood, so your straw case doesn't have big open pores for food to get stuck in. This type of wood polishes well and has an appealing, smooth finish.
An easy, low maintenance wood option that has been used for cutting boards, wooden cooking spoons, and more for years!
We went the extra mile at Mason Jar Lifestyle with our wood straw carrying case by having the inside cleaned of sawdust so it arrives to you in perfect condition, ready to go! Then we finished the holder inside and out with a top grade, food safe oil to prevent mold growth (because no one wants moldy straws!). Plus a hole was drilled into the bottom of the container to allow air to circulate and further hinder mold and bacterial build up.
With versatility in mind, we designed our straw holder to be wider than most measuring 26.3 cm by 13 mm and it'll fit a straw up to 26 cm (10.2 inches) by 12.5mm (.5 inch) wide (up to long, boba straw). This way, you can carry up to a long, boba or smoothie width straw along with a long, safer stainless steel straw nestled inside. That's right - two straws can fit into one container! Or you can put a long straw and cleaning brush inside the carrying case so you can wash away from home.
Keeping a straw in your desk, purse, laptop back, diaper bag, car, backpack, lunch bag, or pocket has never been easier or more stylish!
The perfect straw carrier
I keep one wood reusable straw carrying case in my bag at all times. I like having my own straw with me, and most restaurants are impressed with my carrier.
Great
It's a nice size and very well made
Awesome!!
I found your site on facebook and was hesitant because ice been burned. I checked a little deeper and saw it was a family business complete with family pics and decided to go for it! I love your stuff so much!
A must have!
This straw case is amazing!! Reusable and first perfectly in any bag! I keep it in my car and for when I go in a drive thru. I will be purchasing another to keep in my purse!
They are wonderful, perfect size for my glass straws
Learn More about Mason Jar Lifestyle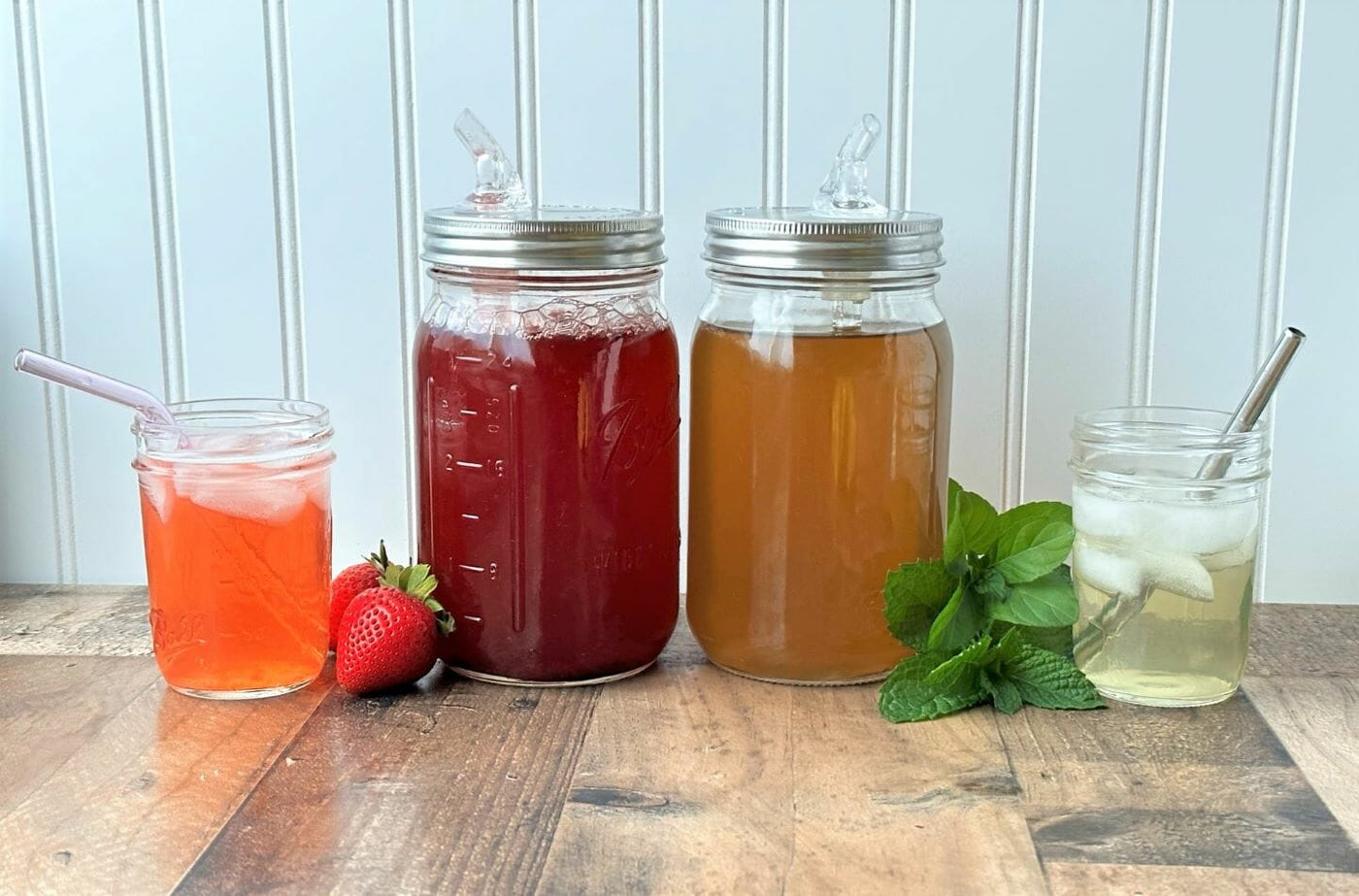 Check Out Our Blog
Find the latest recipes, DIY projects, and much more. All created and curated by our Mason jar experts.
View the Blog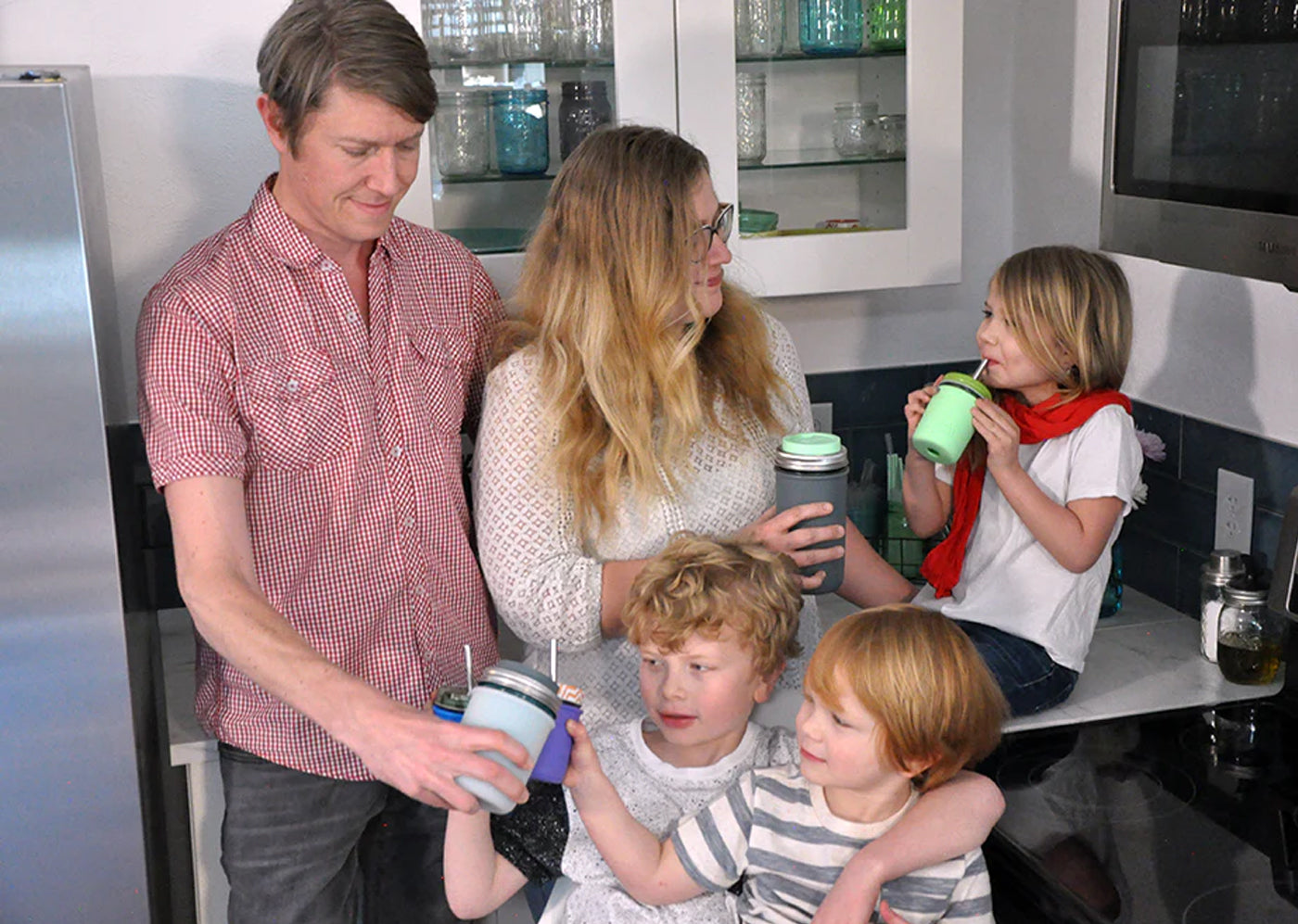 Our Story
We're proud to be a Colorado-based small, family-owned business and your home for authentic, eco-friendly mason jar innovations.
Hear our Story