Product Description
Single-use plastics are being phased out from various businesses and you can be prepared with this convenient travel bamboo utensil set. Our cutlery set is the perfect size to roll up and stash in your purse, backpack, diaper bag, laptop bag, briefcase, desk and more.
Plus our thoughtfully designed canvas carrying case thoroughly covers your utensils keeping them clean and ready to go. Our cotton carrying case is made of sturdy canvas and lined with soft cotton which closes securely with a metal snap. Elastic holds the utensils in place but makes it easy for you to remove items as well.
The carrying case can be used to roll up extra straws, your own silverware, and more! It measures about 10" x 2.75" rolled up and can accommodate up to a Mason Jar Lifestyle long straw, such as our large, safer stainless steel straw.
Bamboo is the ideal material for this utensil set because:

Durable and strong while also being lightweight making them long-lasting and ideal for travel flatware.

Naturally anti-bacterial and anti-fungal keeping your cutlery clean and healthy without chemicals and other treatments

Less porous than other wood making these utensils stain and water-resistant while also providing a smooth finish

A green product! Bamboo, which is technically a grass, grows very quickly providing an environmentally friendly, rapidly renewable resource

Biodegradable! (That is when your flatware set wears out eventually wears out!)

Attractive (and let's be honest - looks matter!)
Whatever your on-the-go eating needs may be, our travel bamboo utensil set with cotton roll-up carrying case has you covered!
Please note: the flatware set is dishwasher safe but it will shorten the lifespan of your set.
bamboo utensils
I carry this set with me where ever I go. I do every little thing I can to not use plastic- I especially like using it at hotel breakfasts instead of those flimsy plastic forks etc. love the carrying case.
Very high quality
This was a replacement for a set that we'd lost, and it was even higher quality
than the lost set (from another vender).
Very Practical!
Very practical little kit. I look forward to mastering the chop sticks so I start practicing at home!
For travel, picnics & camping
I got lucky & got this portable cutlery set as a Christmas Sale promotional freebie. I really like the fabric roll up case with its snap fastener. I've found that there is room to add a few extra items along with the original contents. For example, I took out the bamboo straw, added 2 telescoping stainless steel straws & an MJL stainless steel straw. I tucked the straw cleaner brush inside of one of the telescoping straws. I also added a small steel bladed knife & a pair of longer chop sticks. Even with all that I added, everything fit, the canvas case rolled up & closed securely. (See the photo that I uploaded) With these little additions 2 or 3 people can eat a meal with this kit.
Learn More about Mason Jar Lifestyle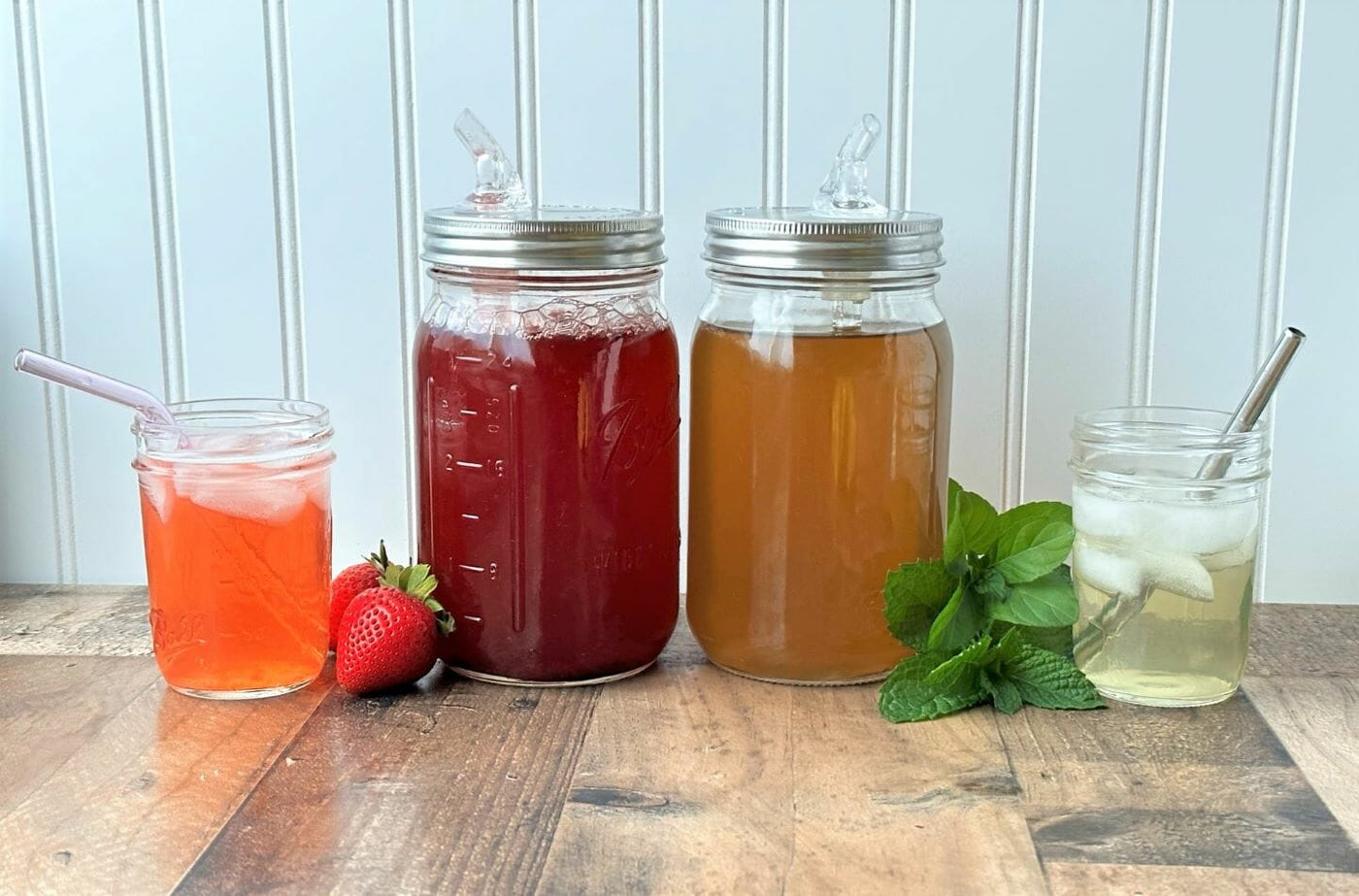 Check Out Our Blog
Find the latest recipes, DIY projects, and much more. All created and curated by our Mason jar experts.
View the Blog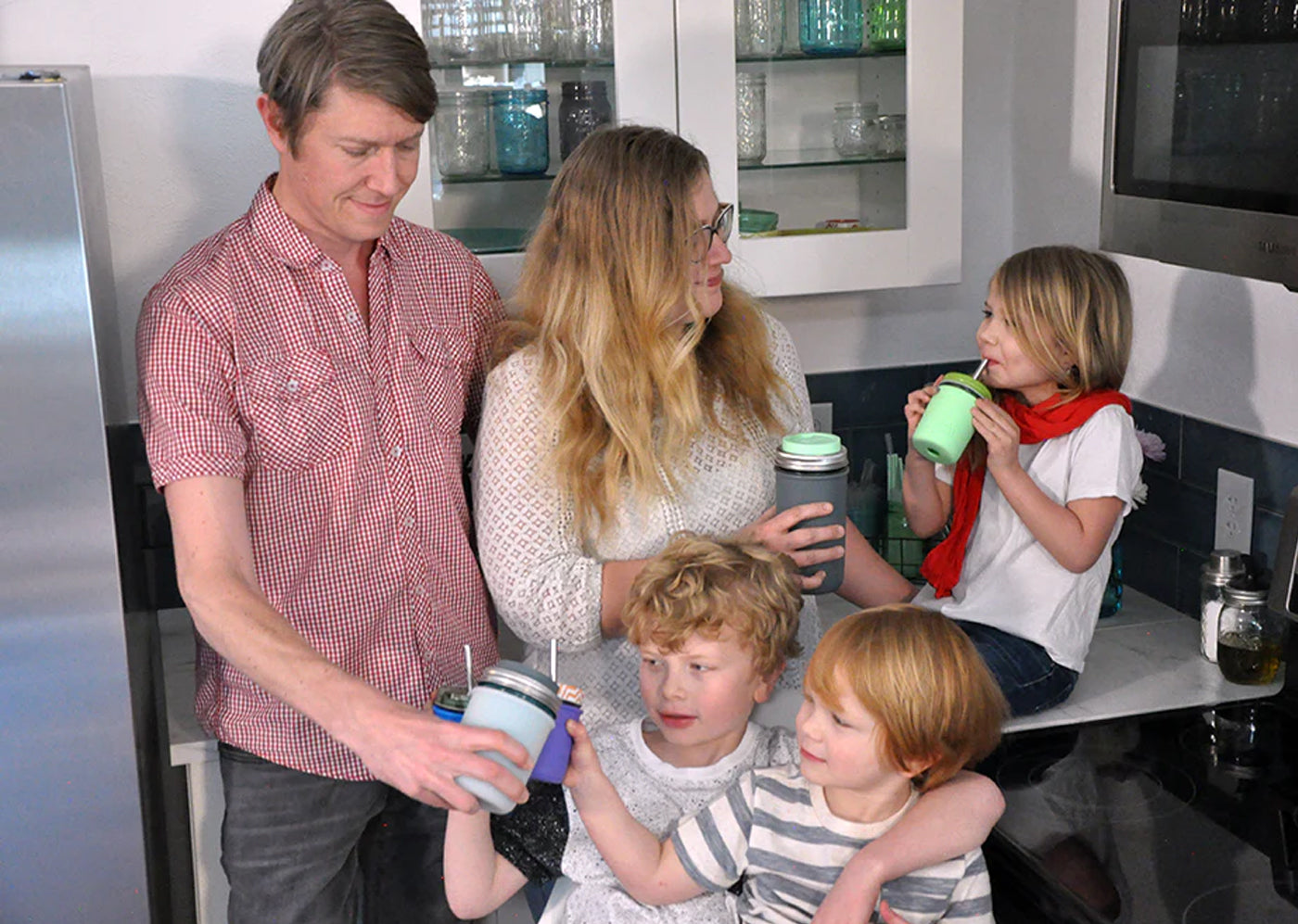 Our Story
We're proud to be a Colorado-based small, family-owned business and your home for authentic, eco-friendly mason jar innovations.
Hear our Story