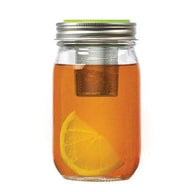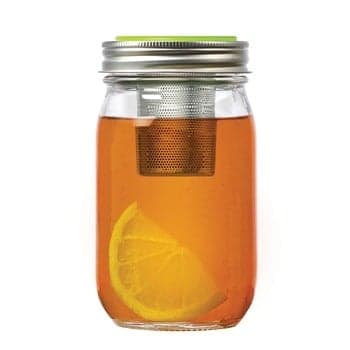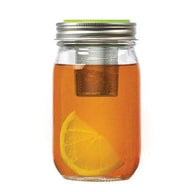 Product Description
We are in love with this tea infuser that allows you to brew/steep your tea directly in your favorite jar and, as a bonus, makes it so easy to steep your tea on the go! When you're ready to drink your tea, remove the lid and enjoy! You can also use this lid to add fruit or other infusions to your beverages.
So handy!
This works well for leaves or bags and it's used almost daily at my house.
Love it! Easier to brew on my own vs making a big batch to-go!
I wasn't sure when I got it but it worked out so well! I do not need to wait at home for it to brew or have a tea bag string inside my jar as I leave the house. Super awesome! I think cold brew would work here also but so far, no tea leaves in my drink! I cannot wait to get more tea leaves - for hot or cold drinks with this infuser.
Uber happy with my purchase!
Love this! So easy to use and I am a huge tea connoisseur! It does really well with all different kinds of tea and a super convenient! Would absolutely recommend this tea infuser.
Learn More about Mason Jar Lifestyle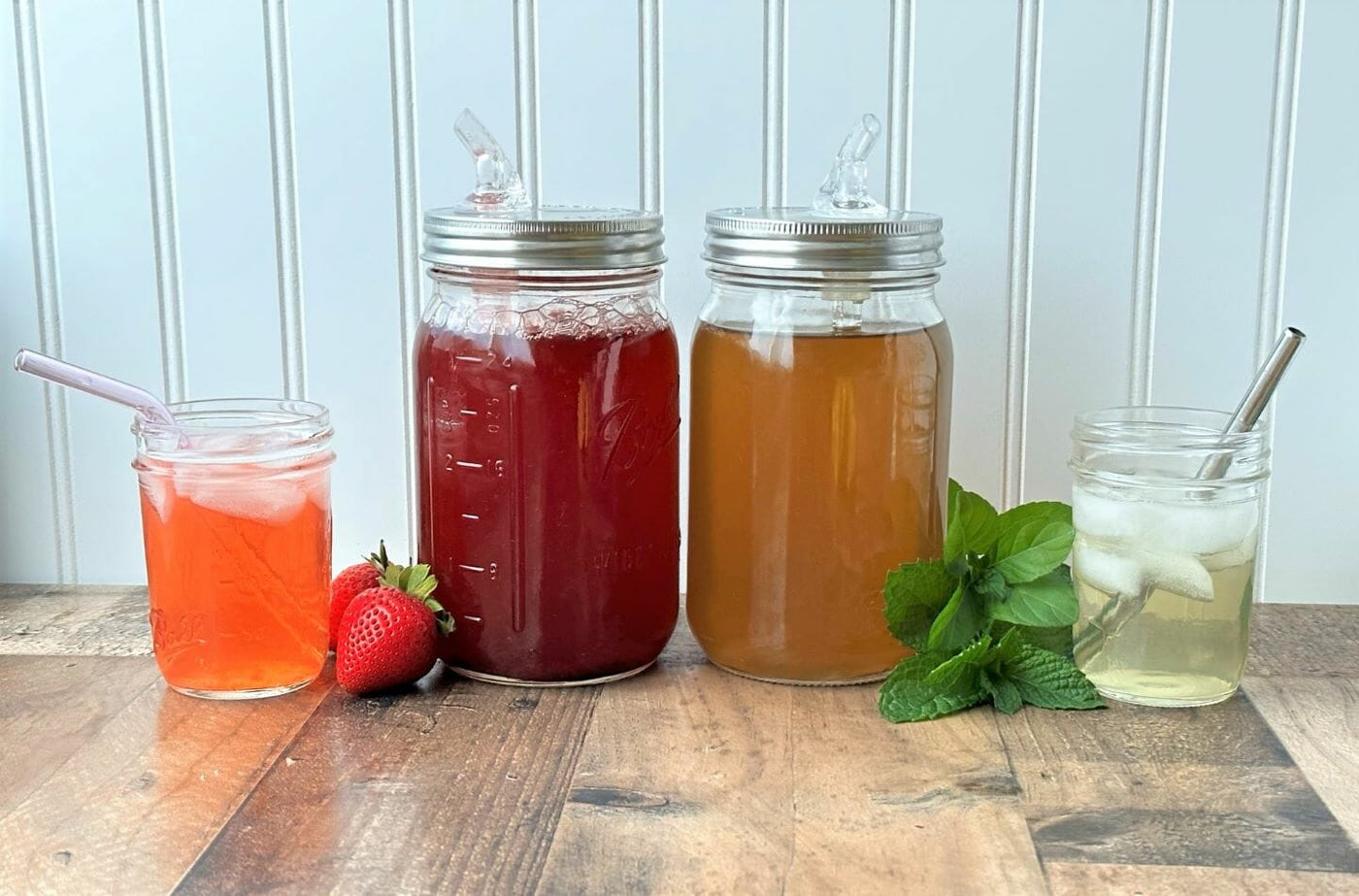 Check Out Our Blog
Find the latest recipes, DIY projects, and much more. All created and curated by our Mason jar experts.
View the Blog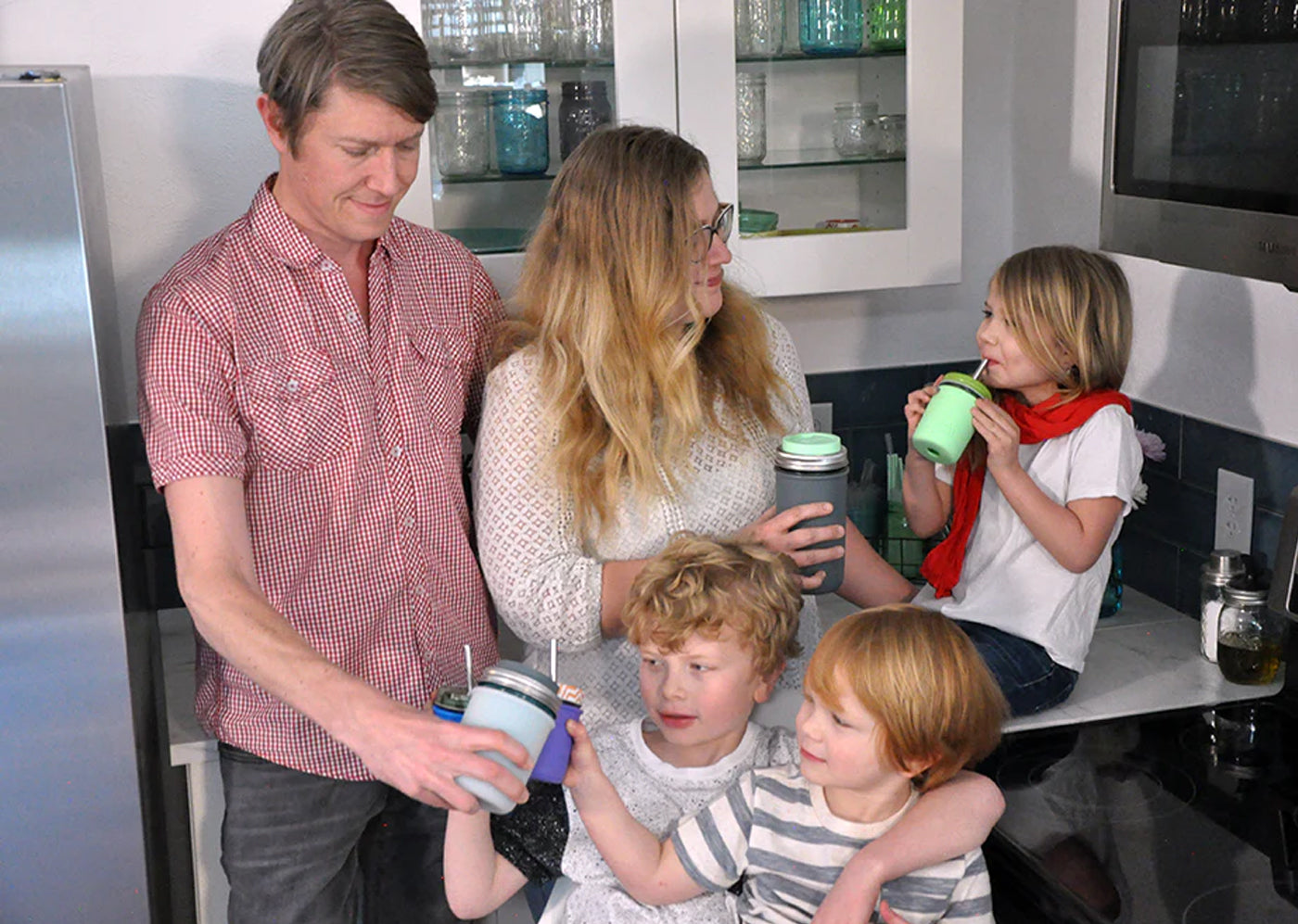 Our Story
We're proud to be a Colorado-based small, family-owned business and your home for authentic, eco-friendly mason jar innovations.
Hear our Story