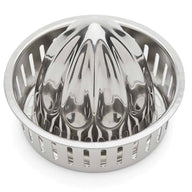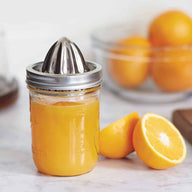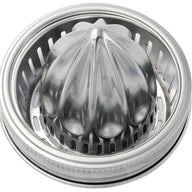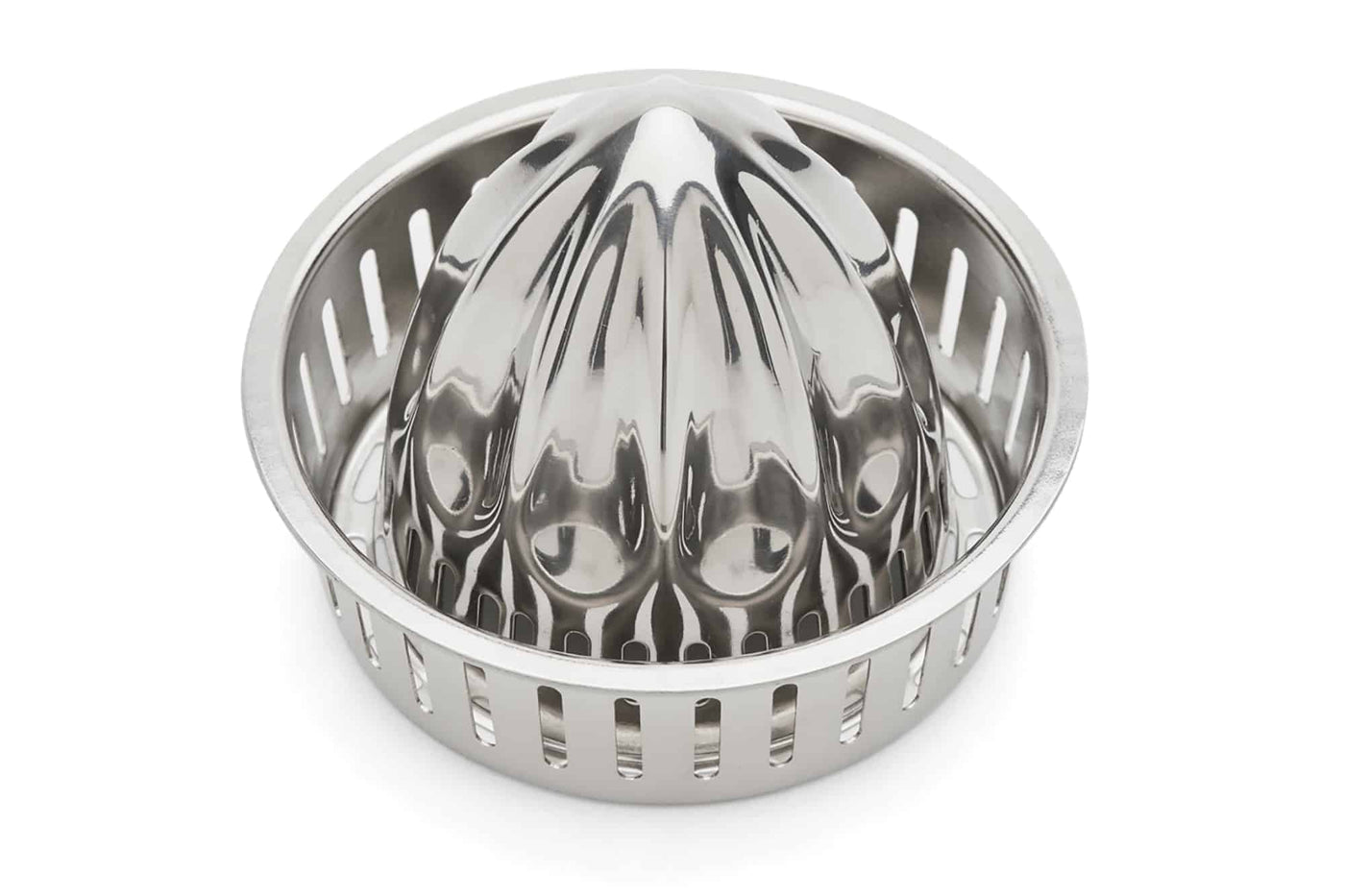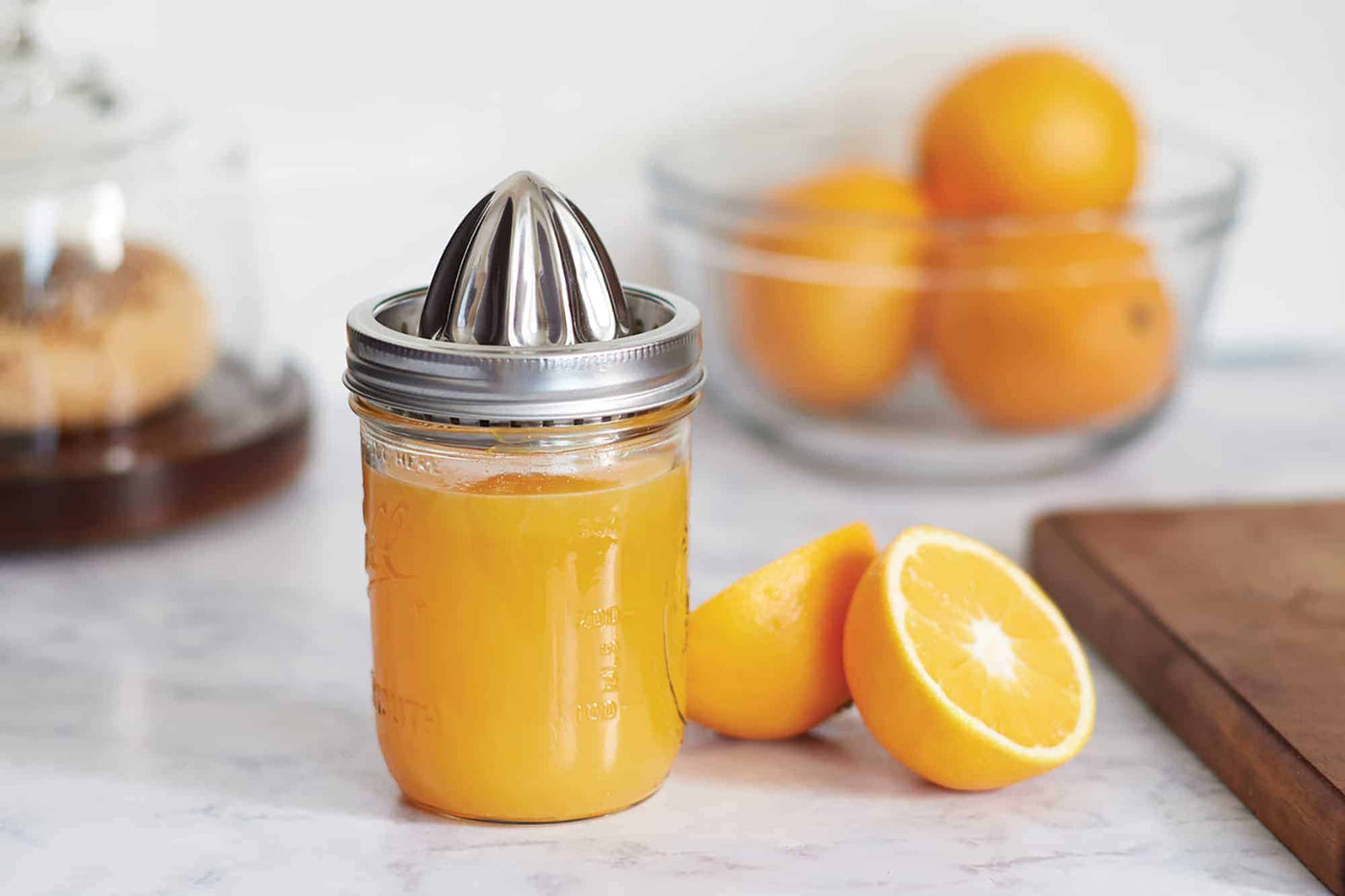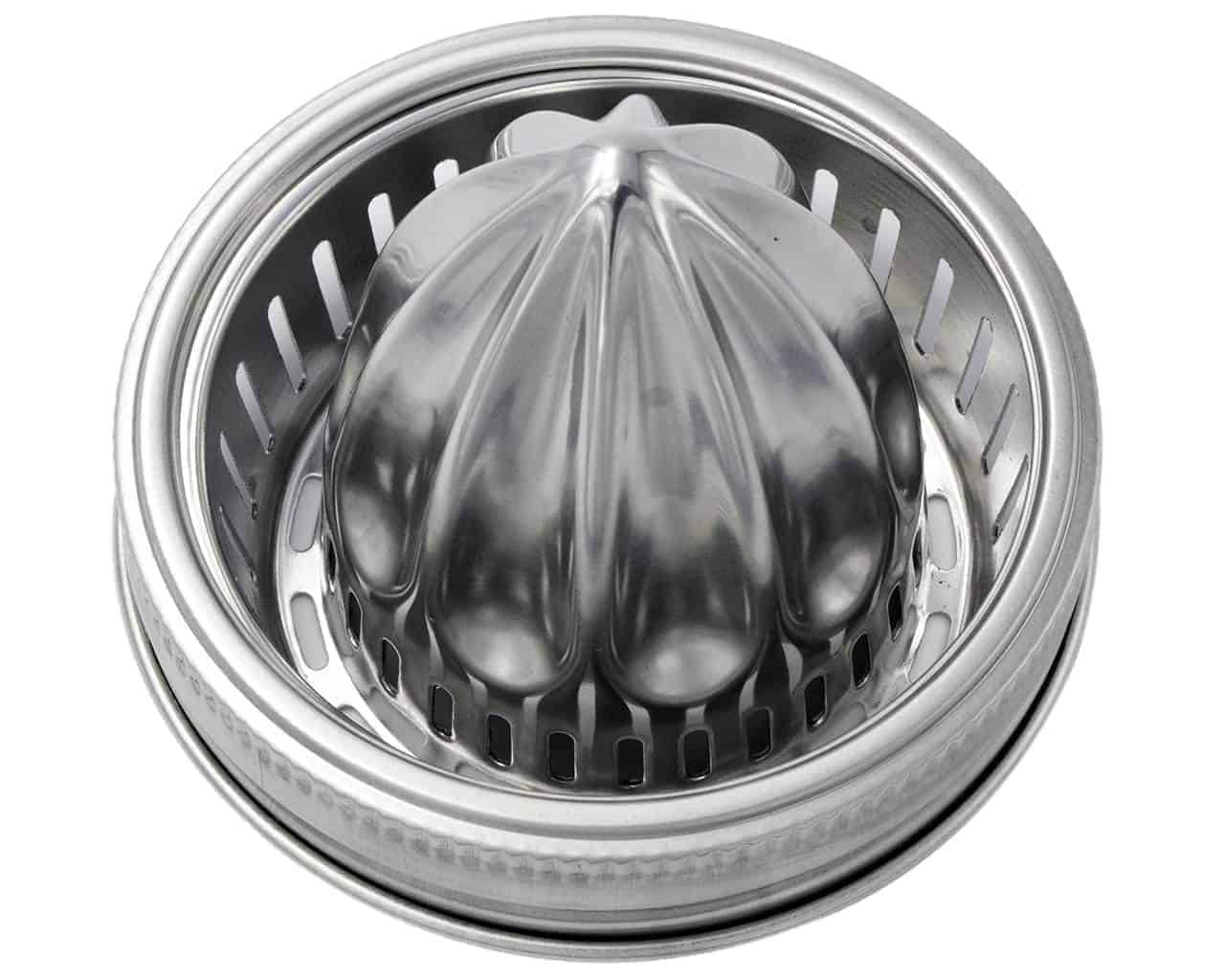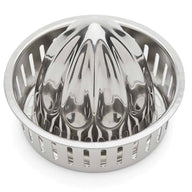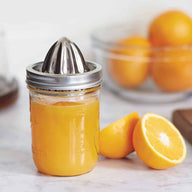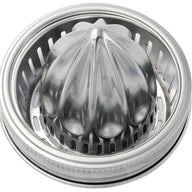 Product Description
Juice your favorite citrus fruits directly into a wide mouth Mason jar with one of our favorite Mason jar accessories out there - this juicing lid for wide mouth Mason jars!
Easily store your fresh squeezed juice in the fridge by replacing the lid with a storage lid when you're finished juicing. This lid is genius!
Stainless steel is one of the safest materials for food contact.
Dishwasher safe. Will not rust.
Compatible with our logo stamped stainless steel bands.
Juice lemons and the wide mouth juicer works great.
Stainless steel juicing lid.
I was thrilled to find your website with so many canning jar lid gadgets. It was difficult to decide which to try. The juicer lid seemed to solve a problem for me. I'm looking forward to trying more of your items.
Old fashioned, sturdy, a truly neat addition to the Masonjar Lifestyle line of products!
Perfect design.
Perfect design. Simple and practical!
Stainless Steel Juicing Lid for Wide Mouth Mason Jars
I love this juicer attachment. So convenient - no mess - no fuss - highly recommend.
Learn More about Mason Jar Lifestyle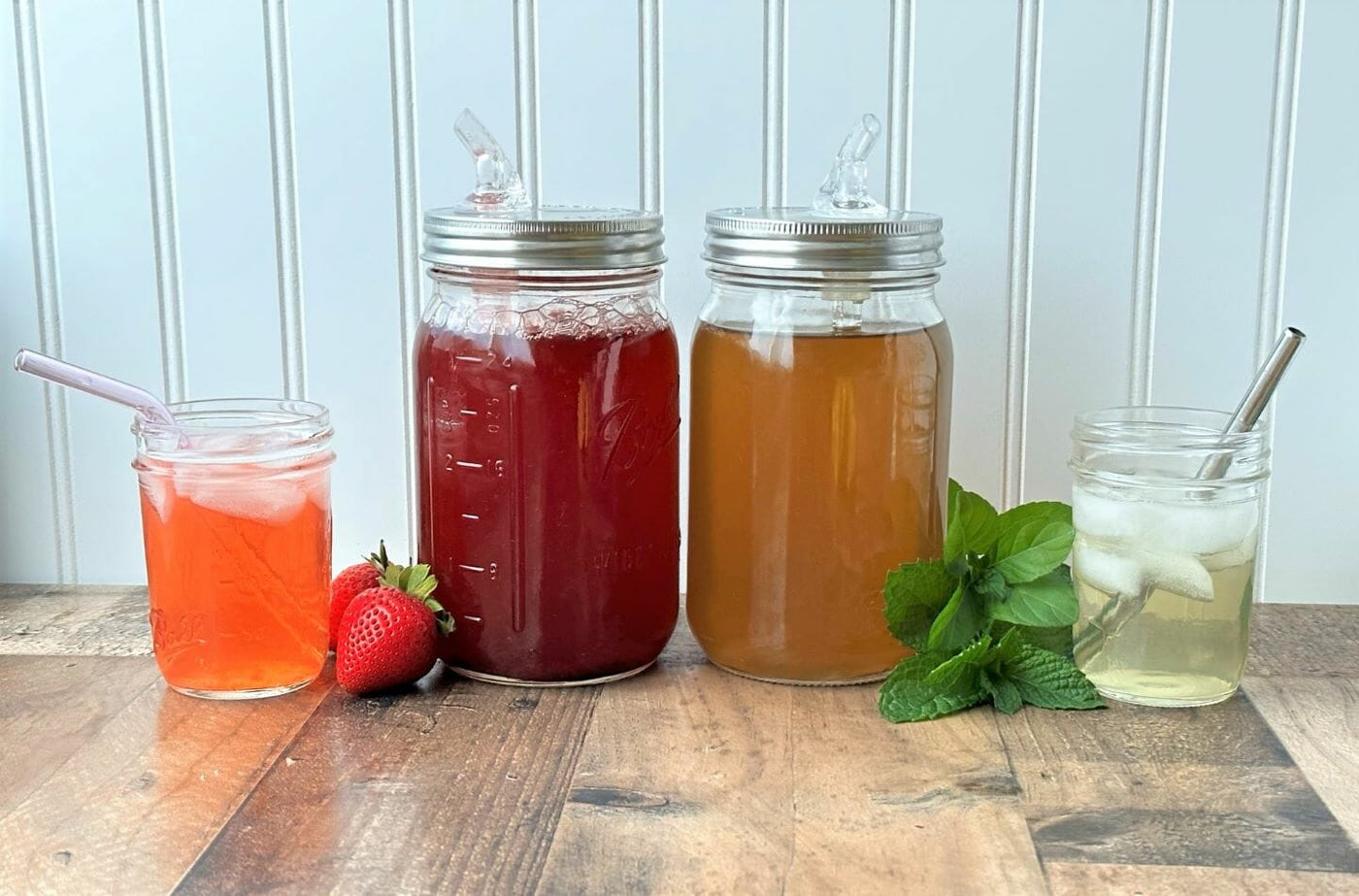 Check Out Our Blog
Find the latest recipes, DIY projects, and much more. All created and curated by our Mason jar experts.
View the Blog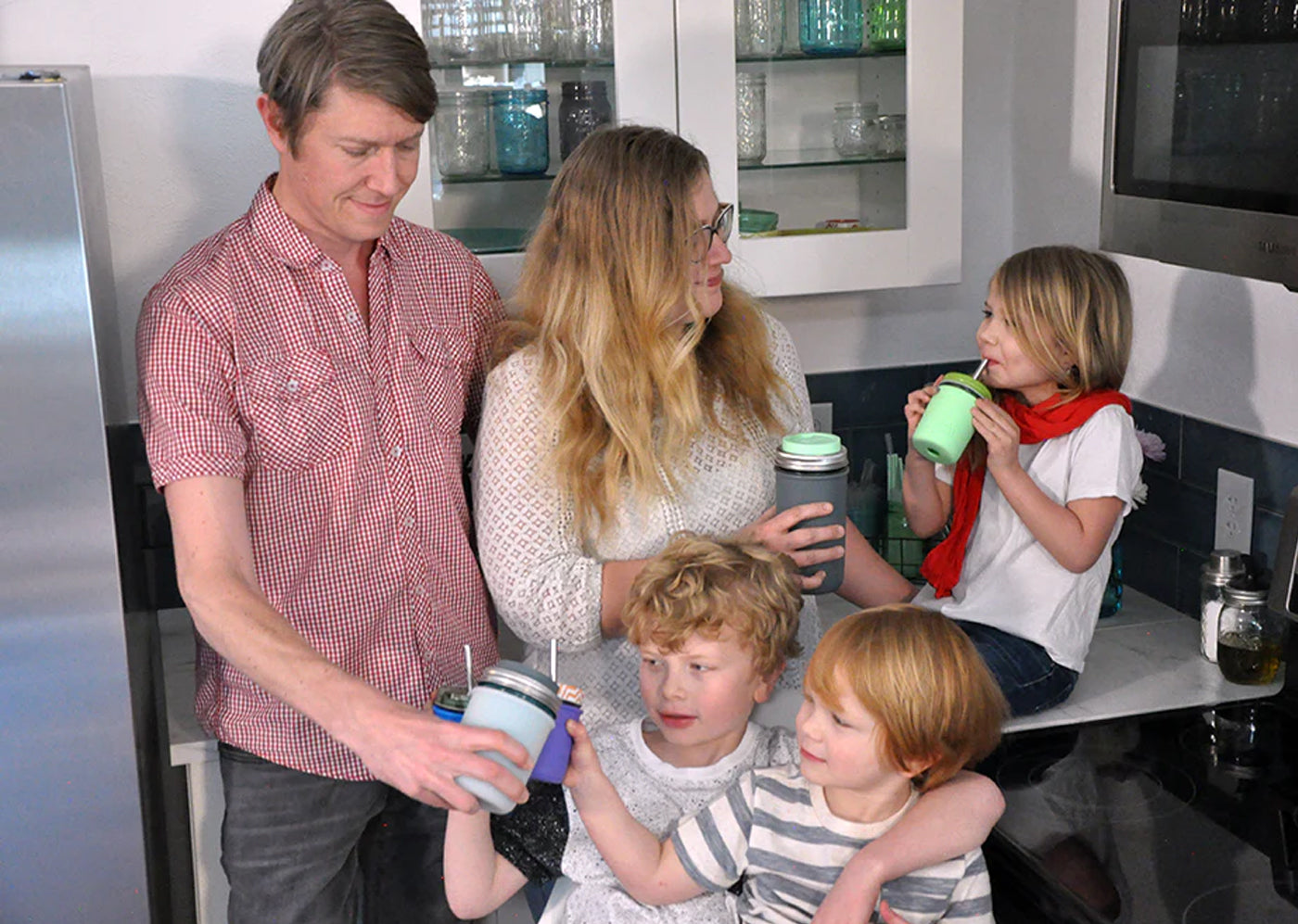 Our Story
We're proud to be a Colorado-based small, family-owned business and your home for authentic, eco-friendly mason jar innovations.
Hear our Story