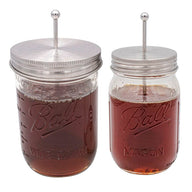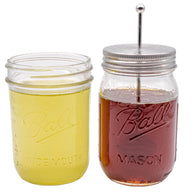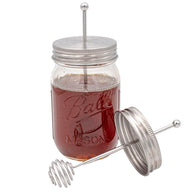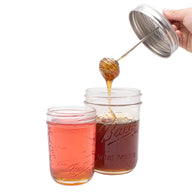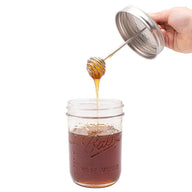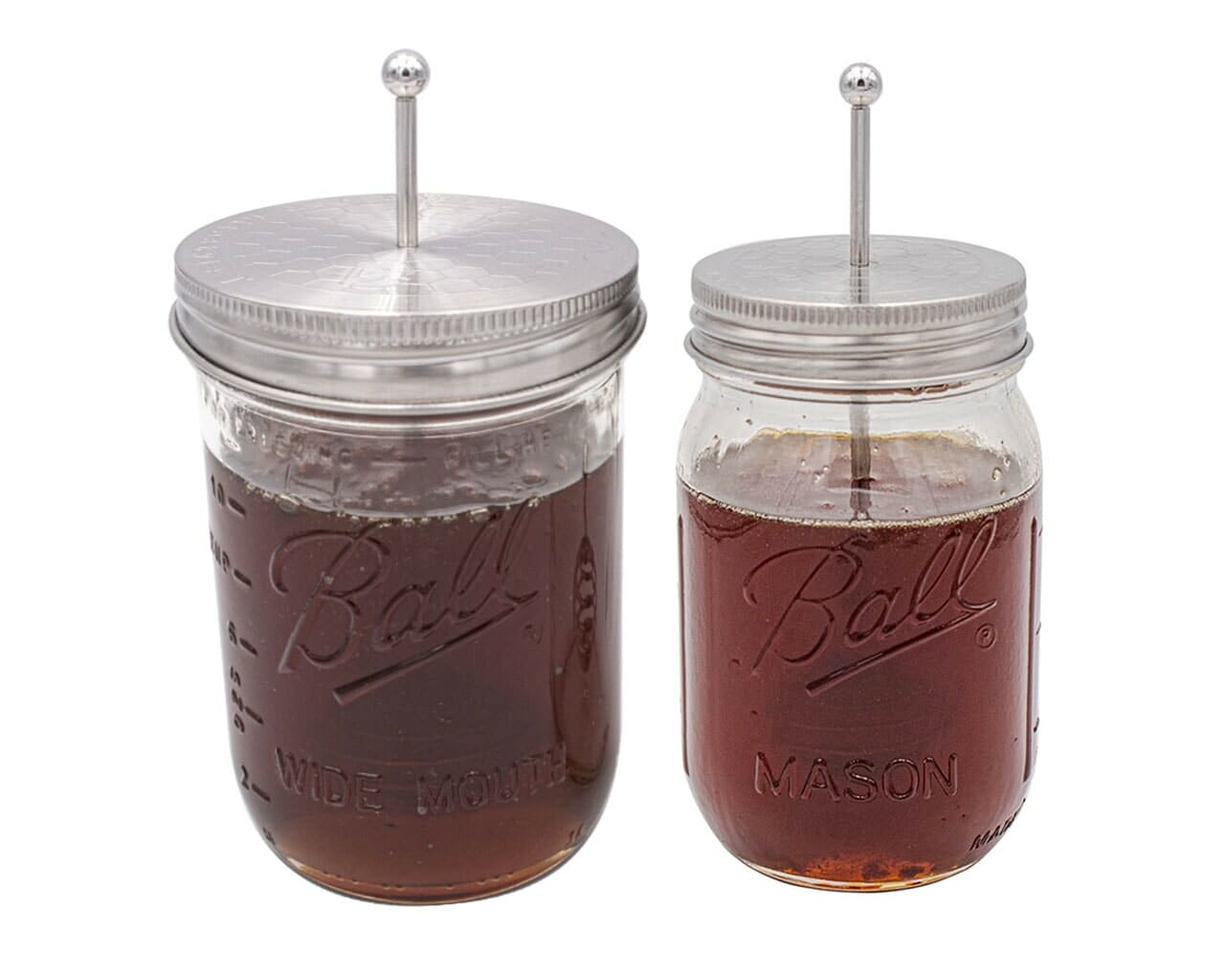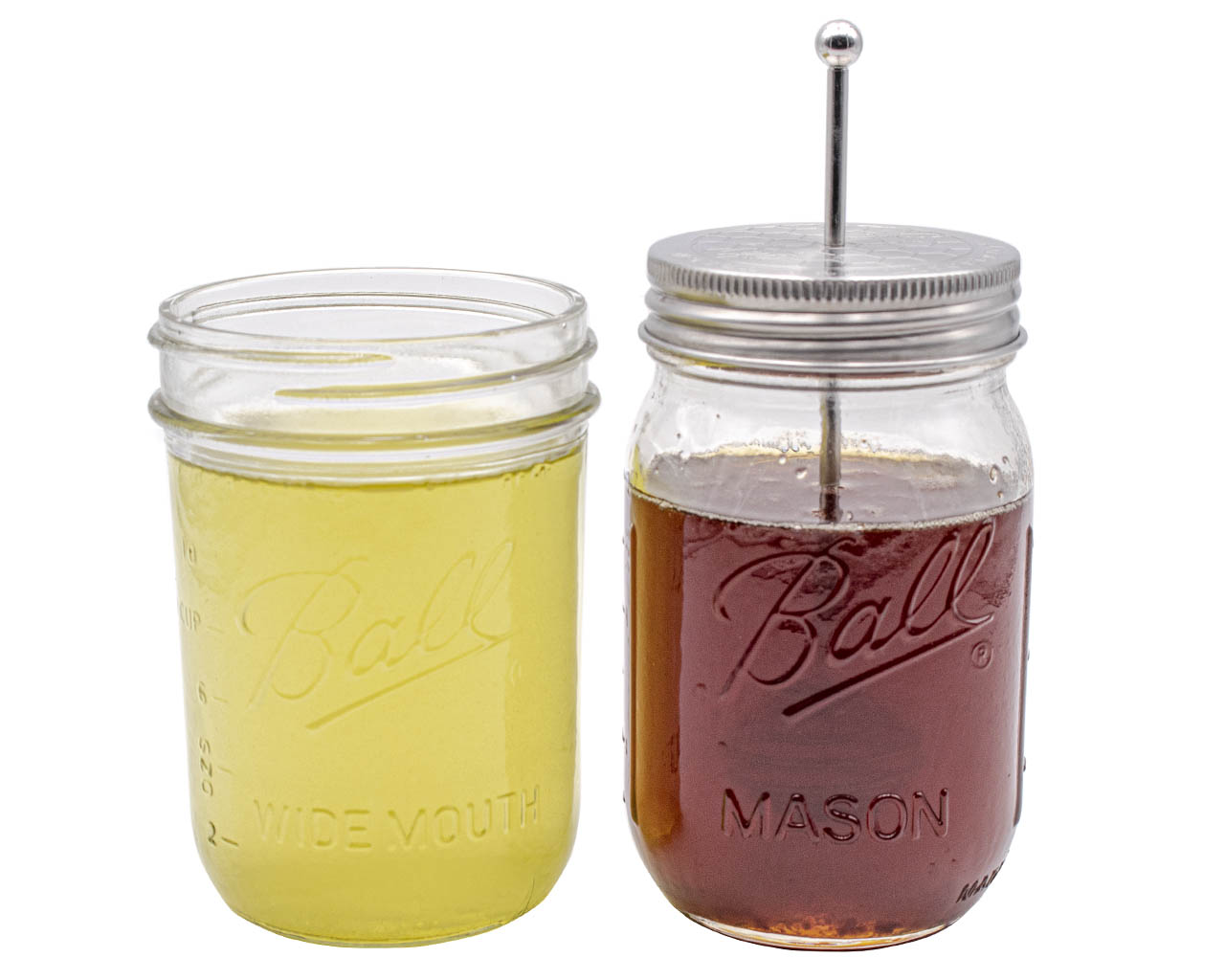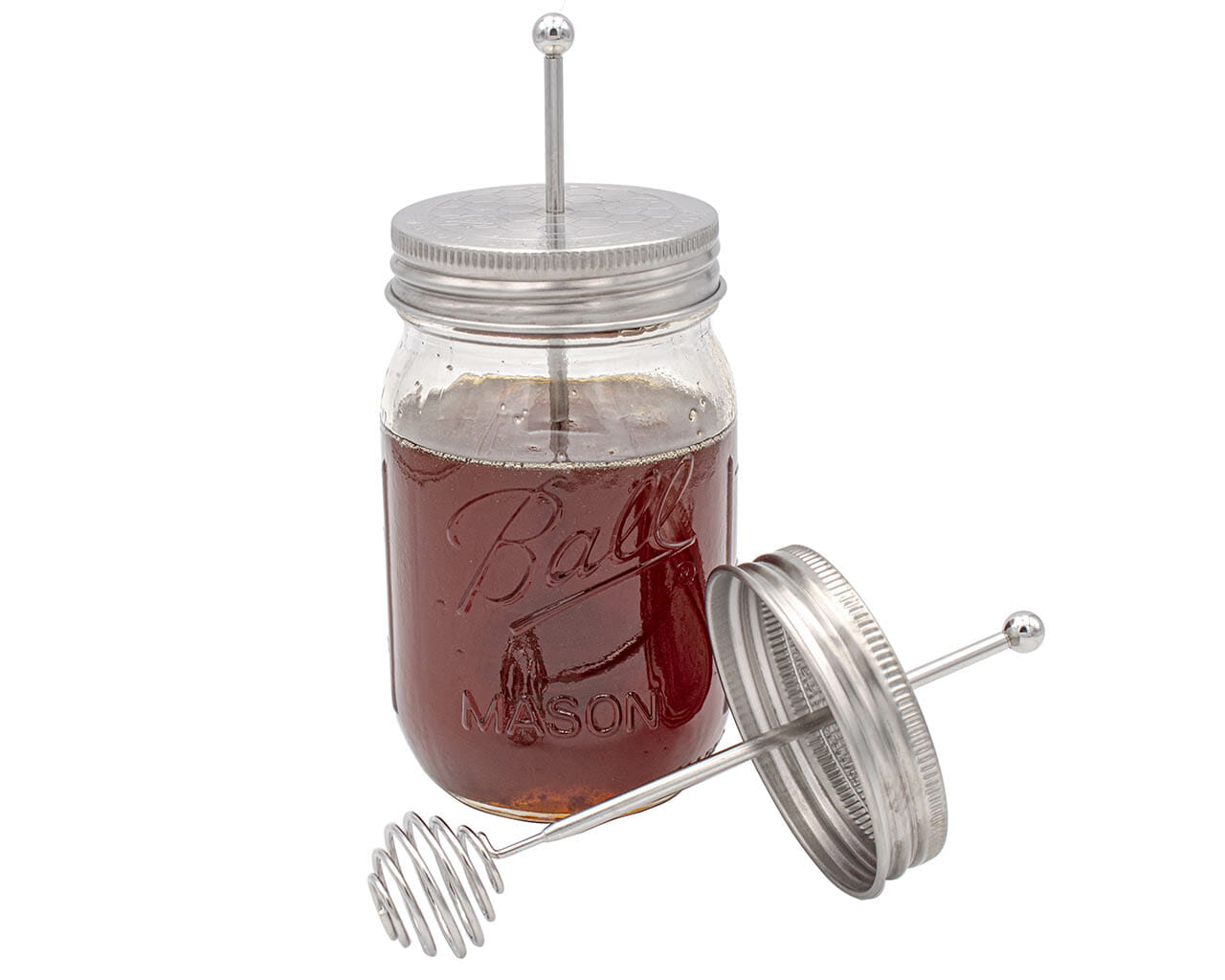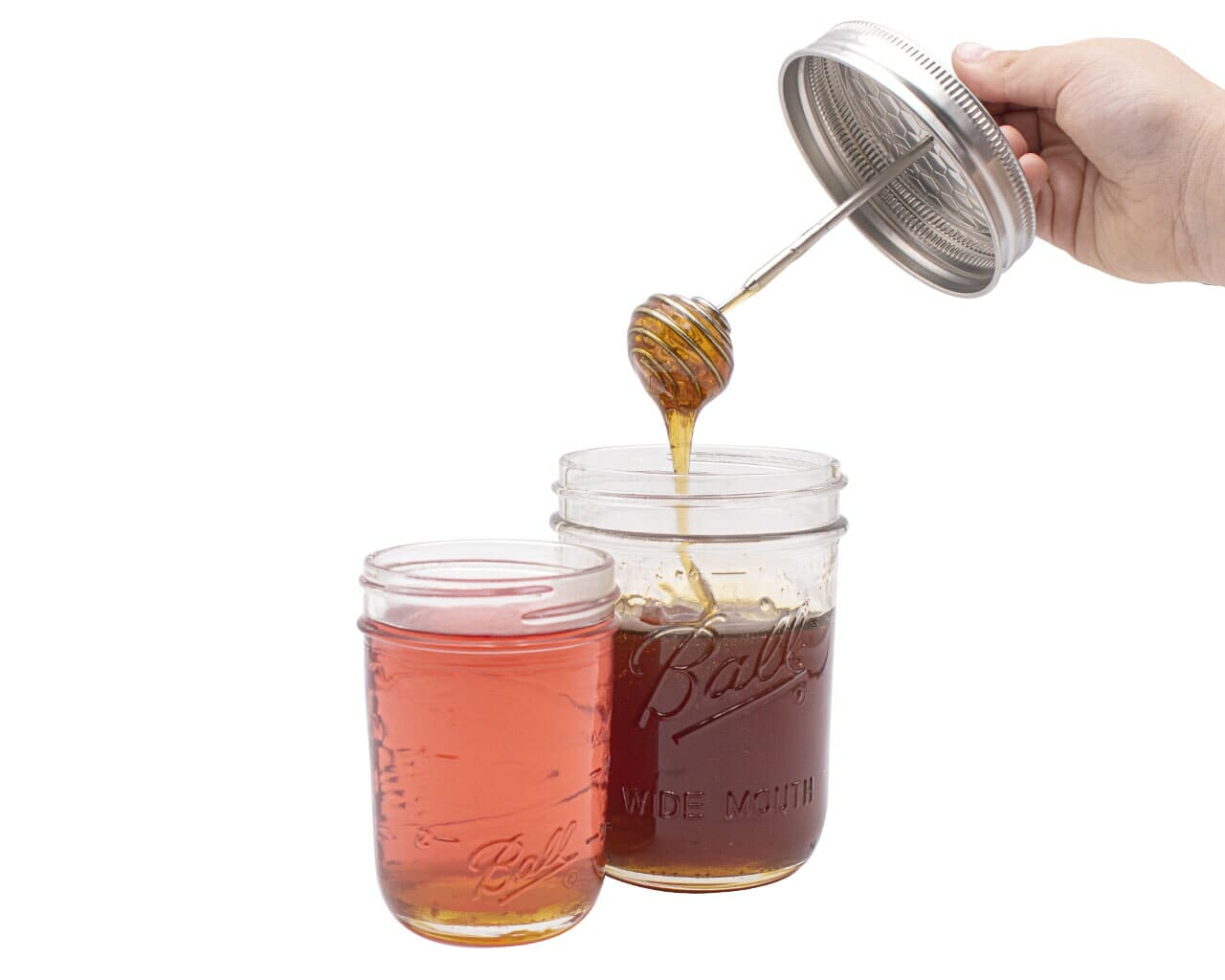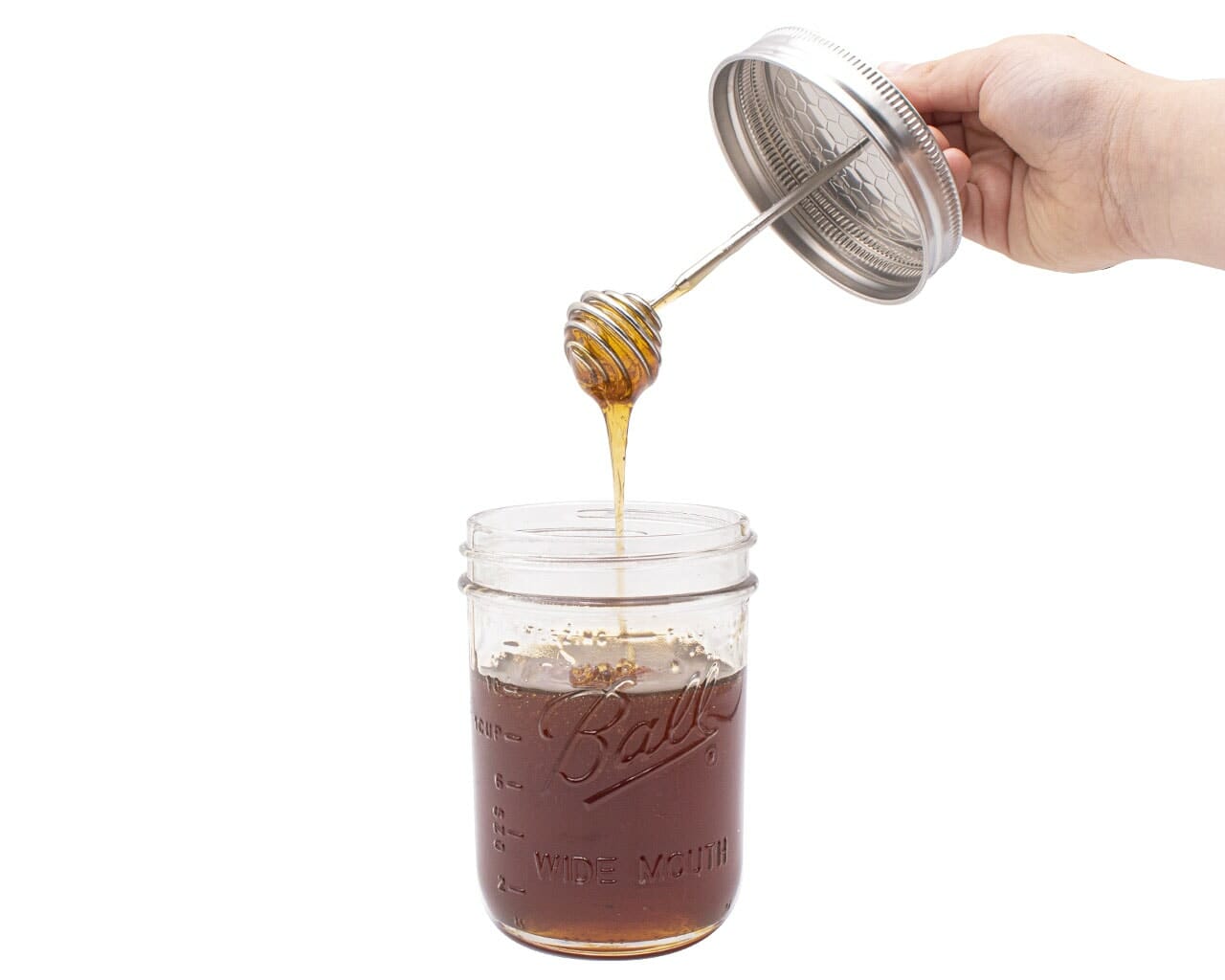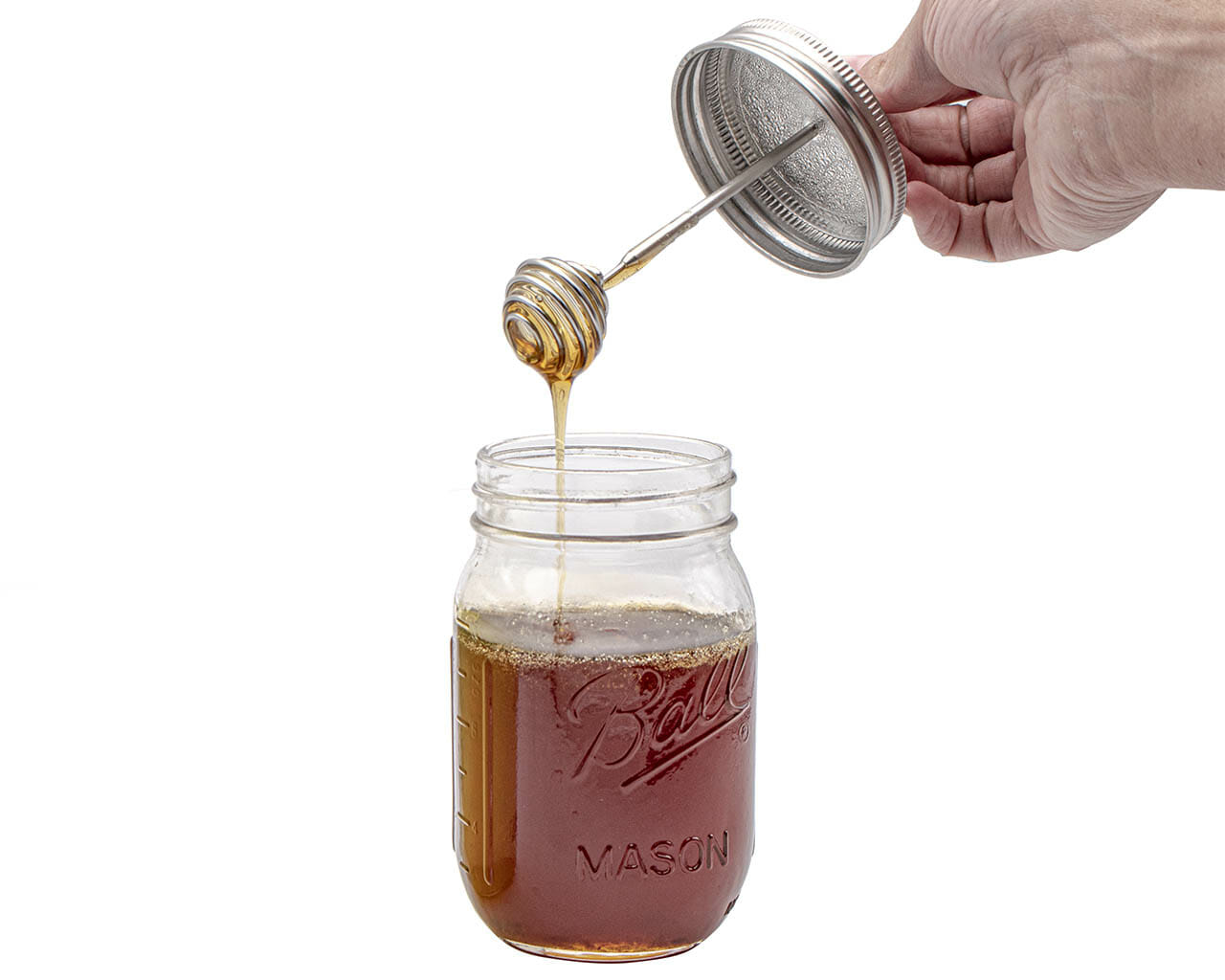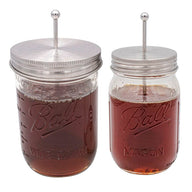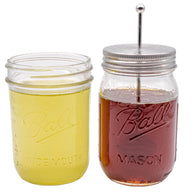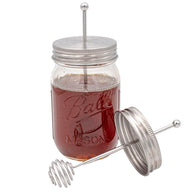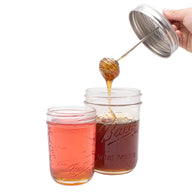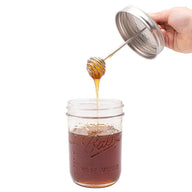 Product Description
Made of 304 Grade Stainless Steel - Dishwasher Safe and Rust Proof!
Comes with one stainless steel lid, FDA-Approved food safe silicone sealing gasket, and two piece detachable honey wand!
Stainless steel is nonreactive, and safe for honey.  If you have real scientific evidence otherwise, please send us an email. 
Really cute! Only wished the wand was a little longer since I'm using it in a quart jar.
You care for customers is off the charts good my original order, a birthday gift, was lost in mail. You mailed another. This was greatly appreciated.
It is cute with the honeycomb design on the lid, and it will not make a mess with the lid designed with a hole for the stick. I am pleased with this product. Exactly what I wanted.
Honeydipper
Love my new honey dipper. Keep everything clean and not a sticky mess…
I like it a lot. I ordered it so I would be able to heat my honey when it starts to crystallize. In the plastic it's not possible to heat it back to liquid. This solves that issue.
Learn More about Mason Jar Lifestyle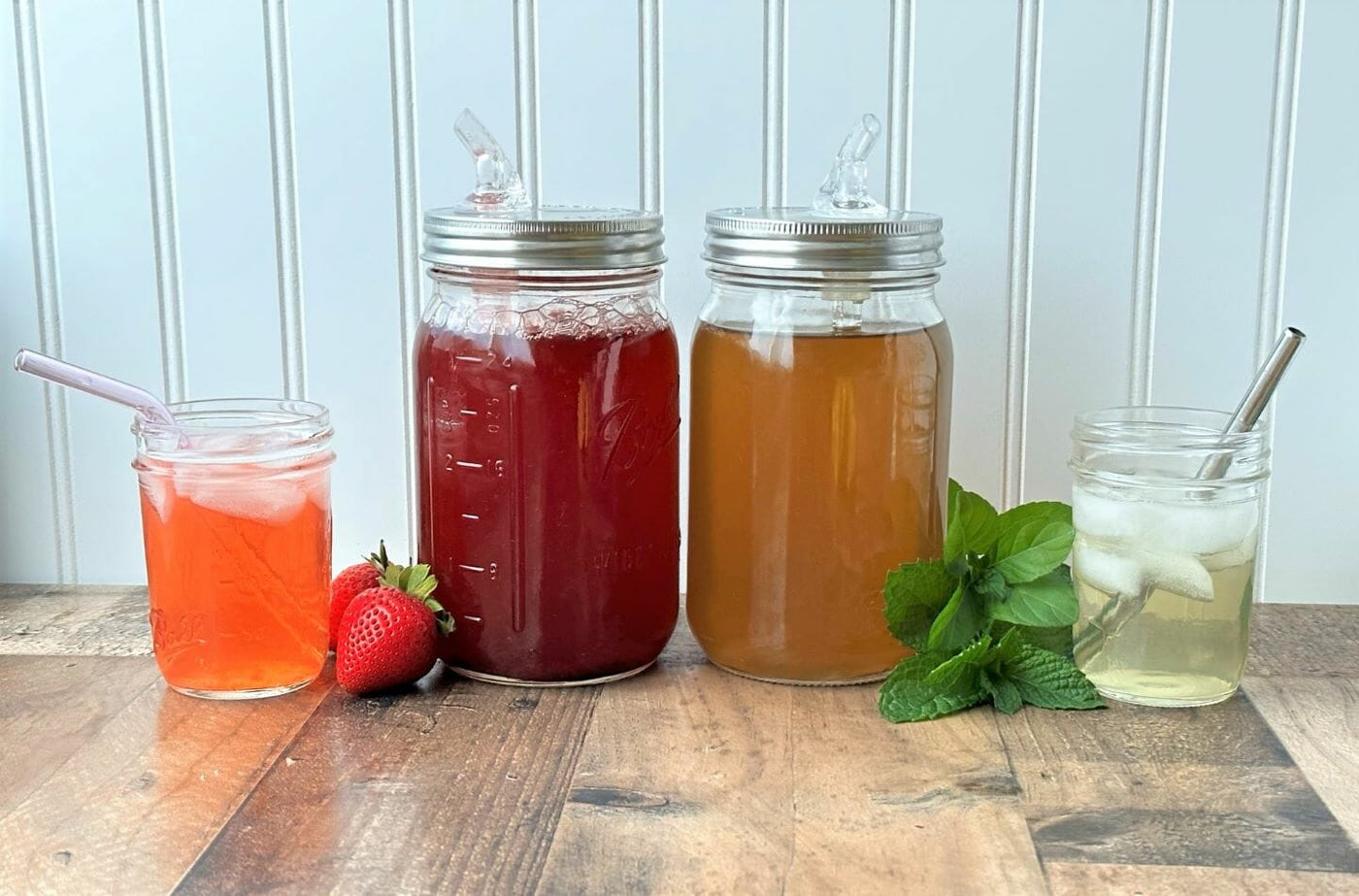 Check Out Our Blog
Find the latest recipes, DIY projects, and much more. All created and curated by our Mason jar experts.
View the Blog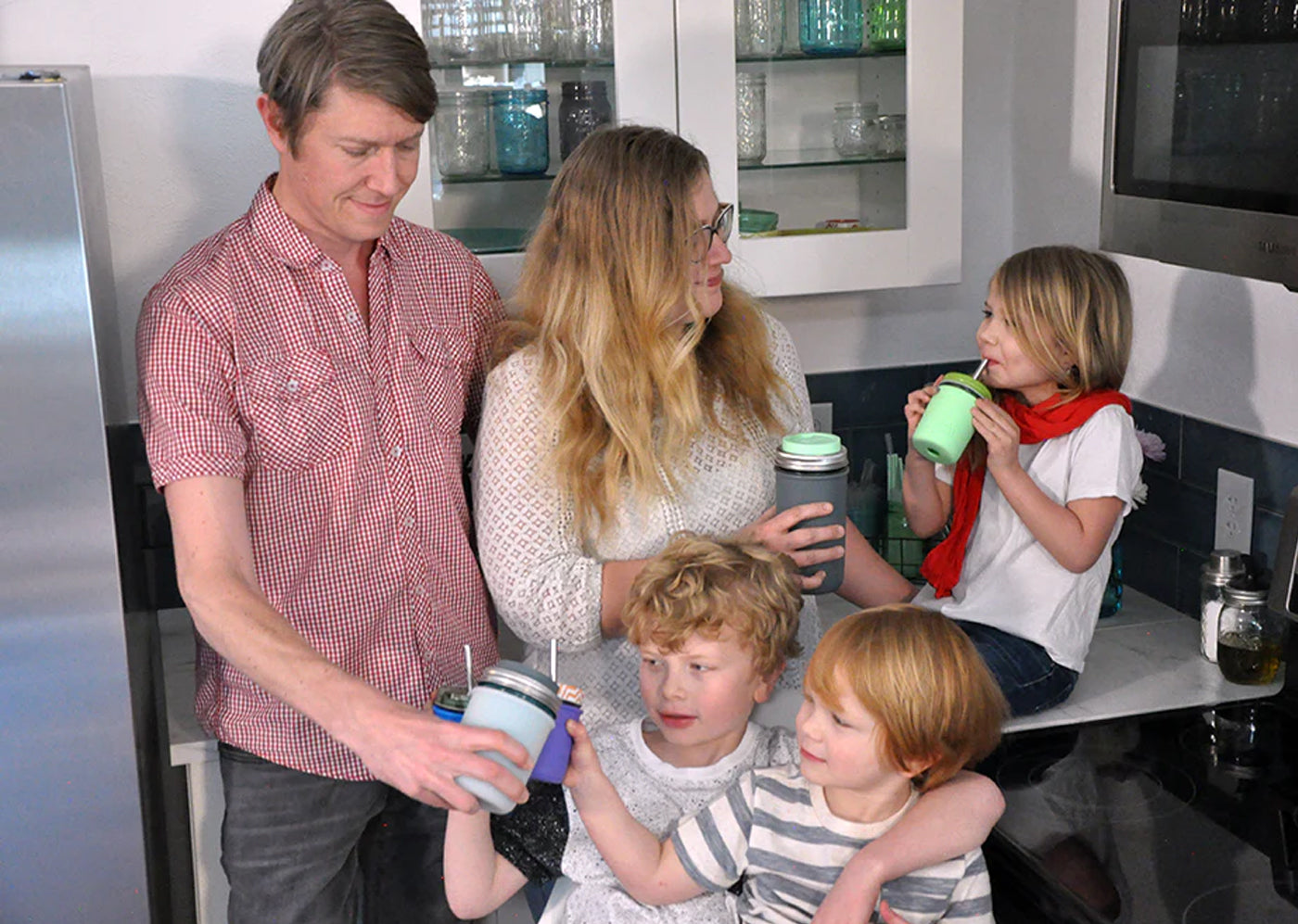 Our Story
We're proud to be a Colorado-based small, family-owned business and your home for authentic, eco-friendly mason jar innovations.
Hear our Story