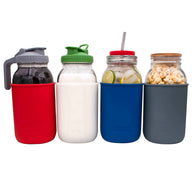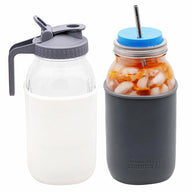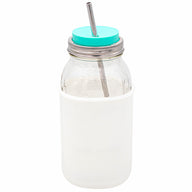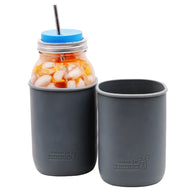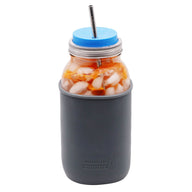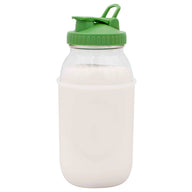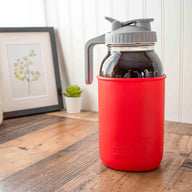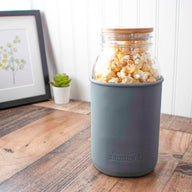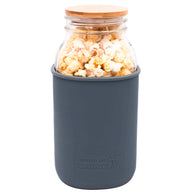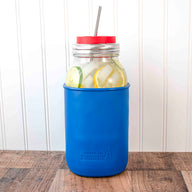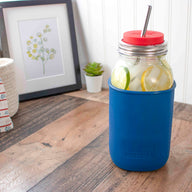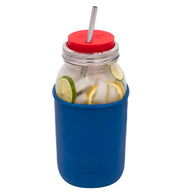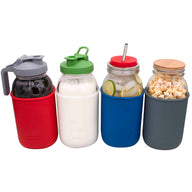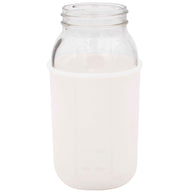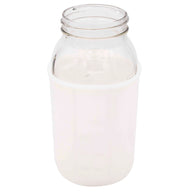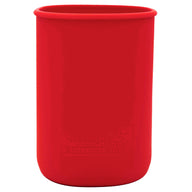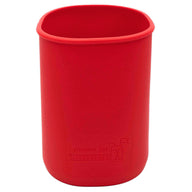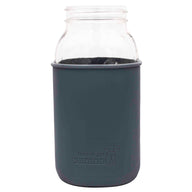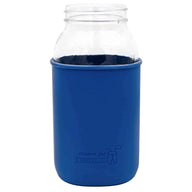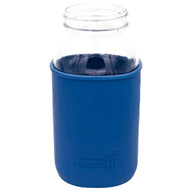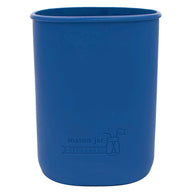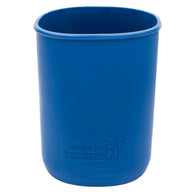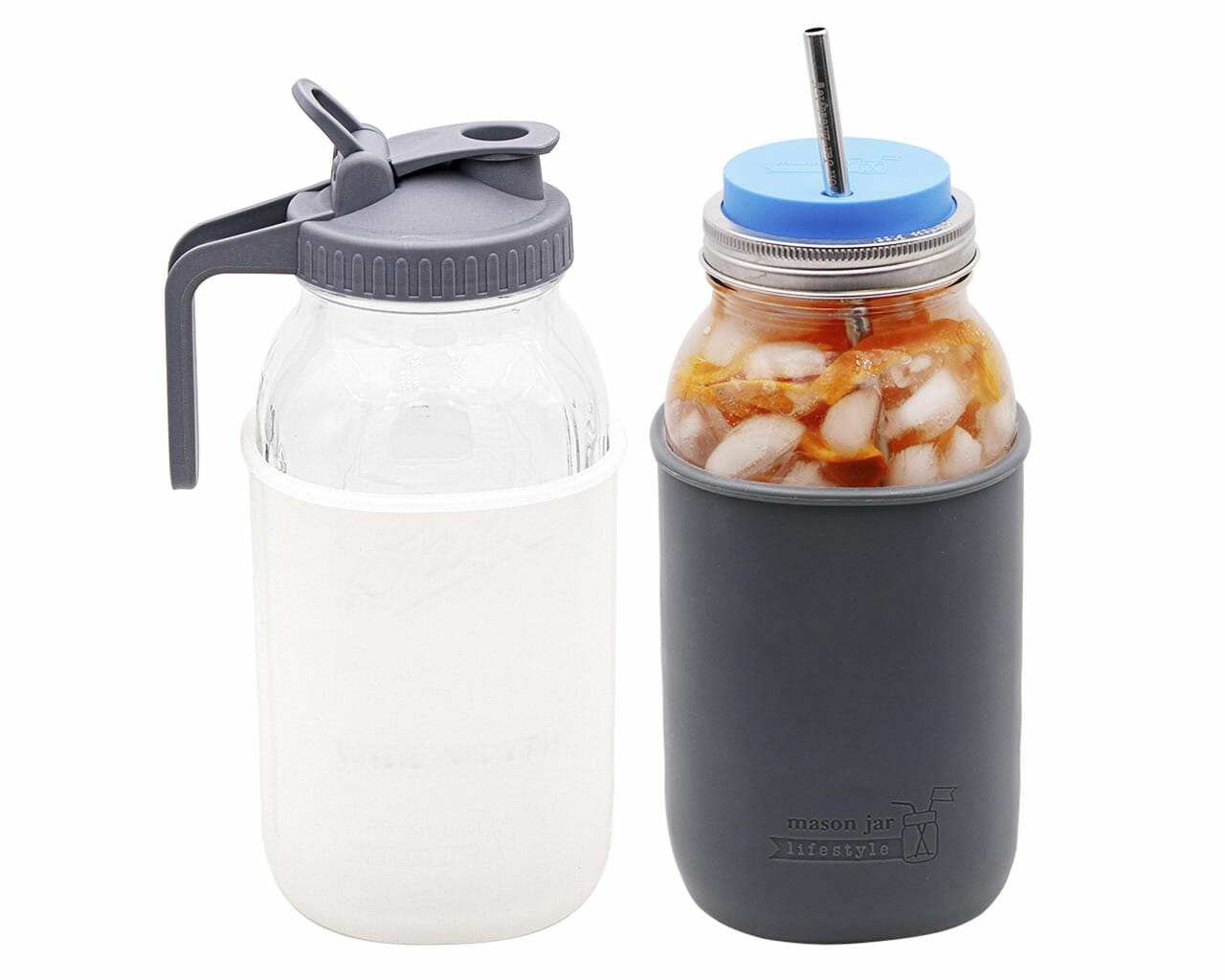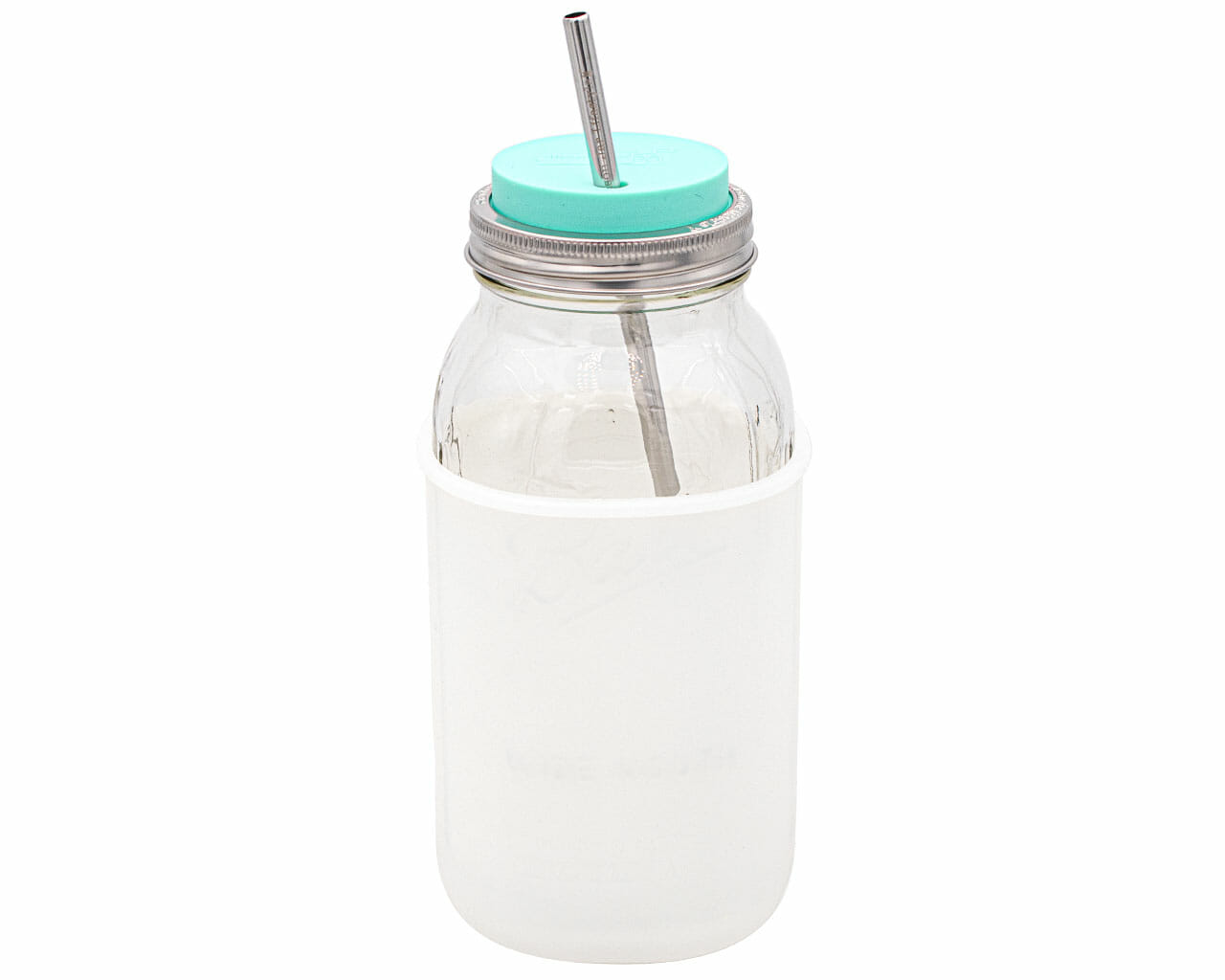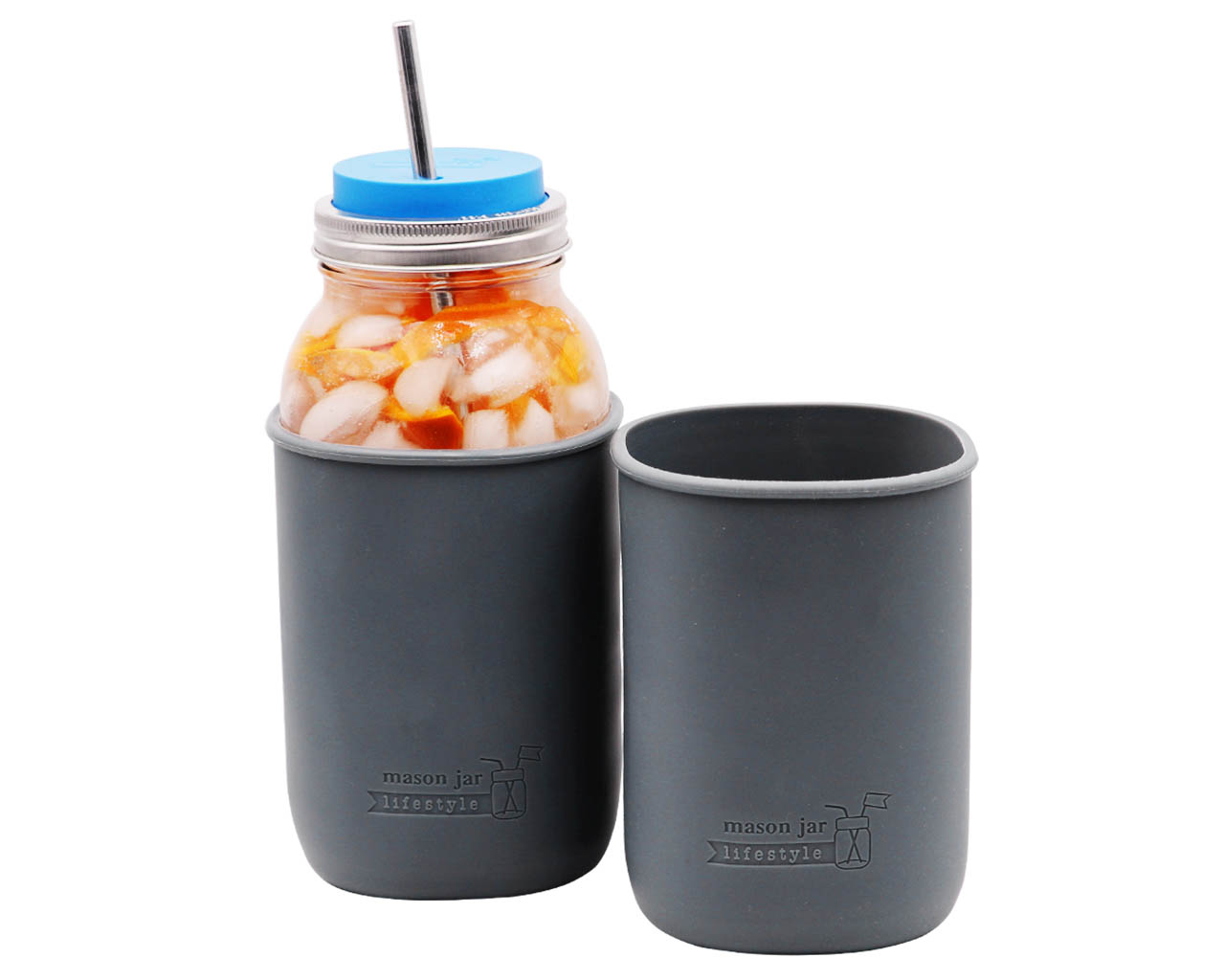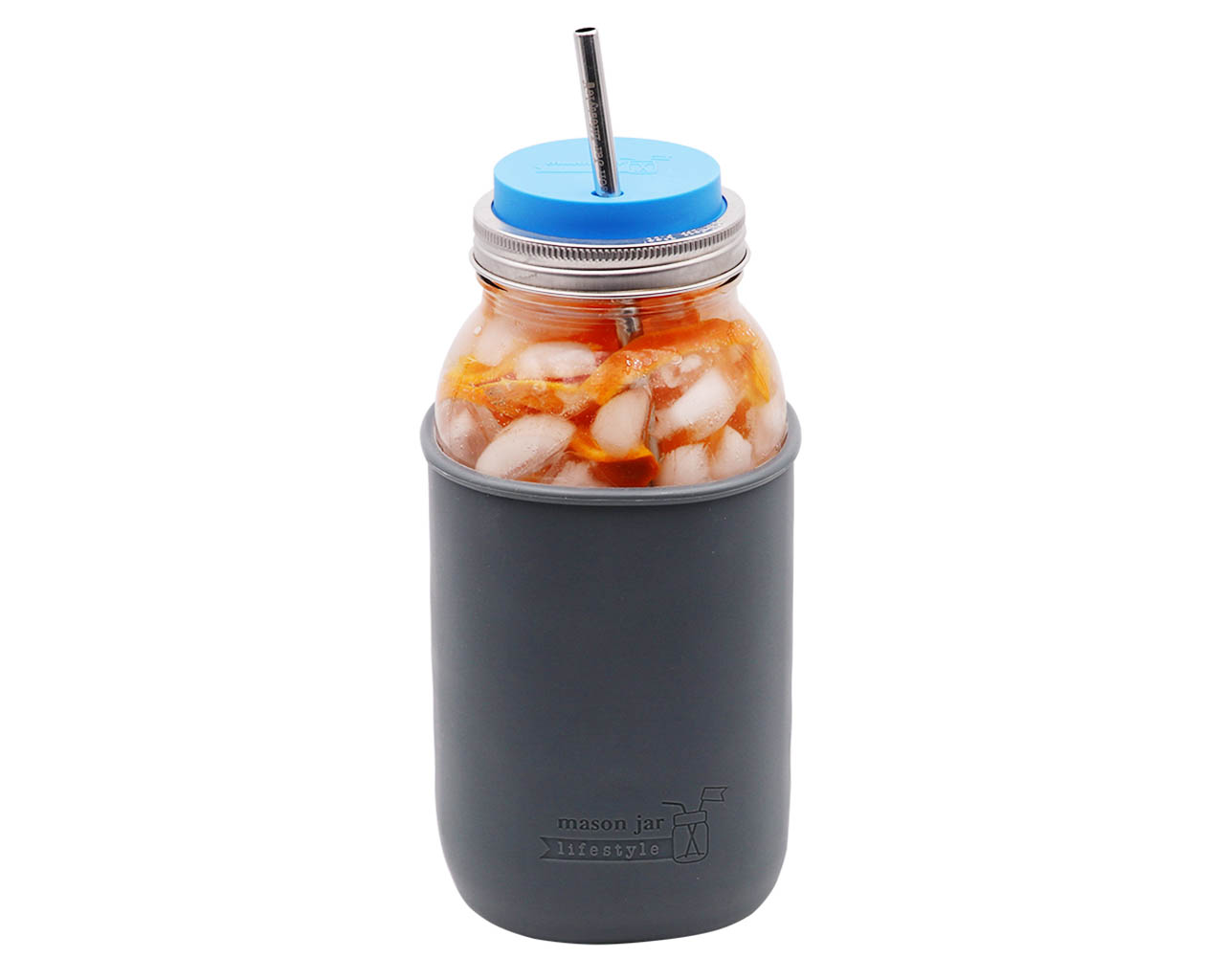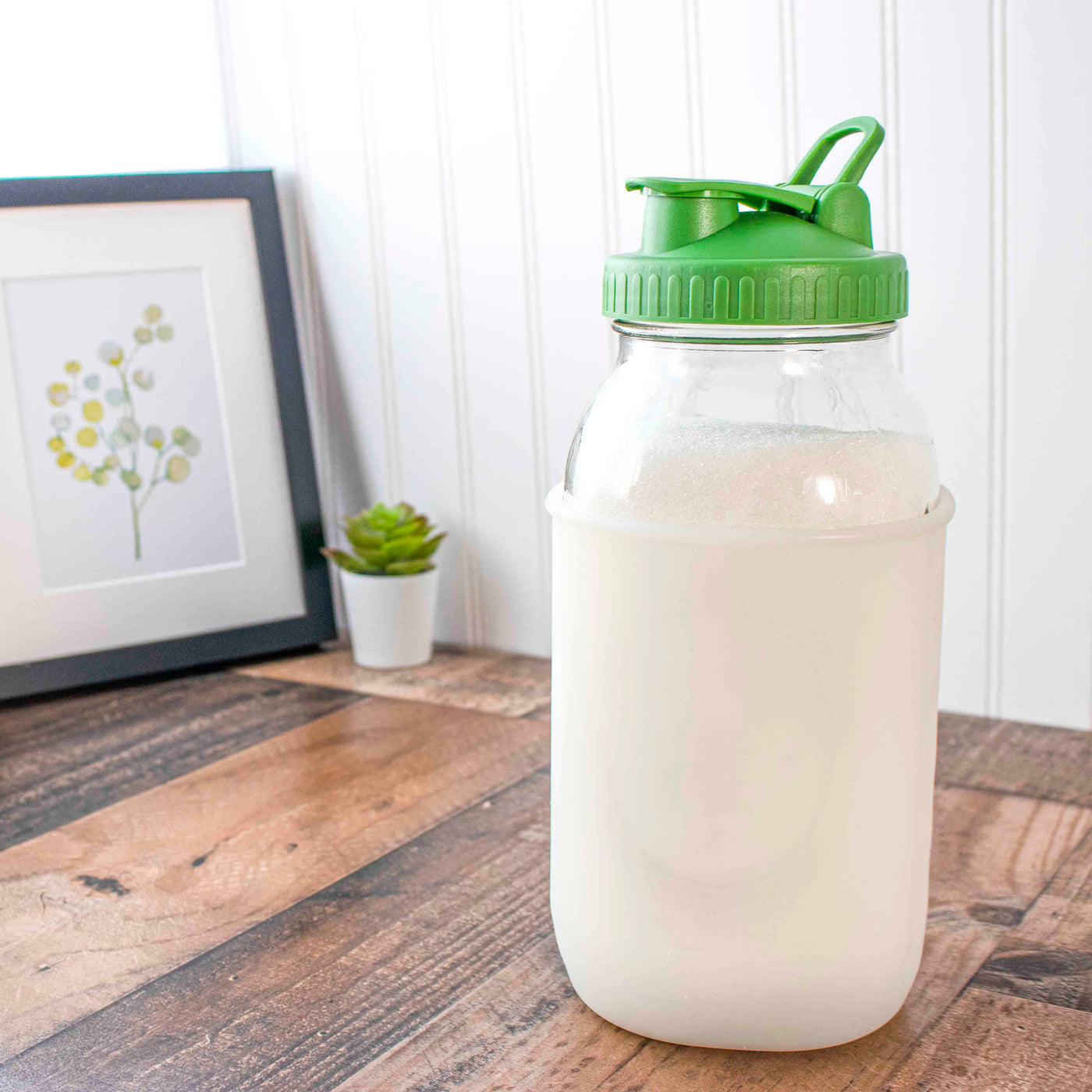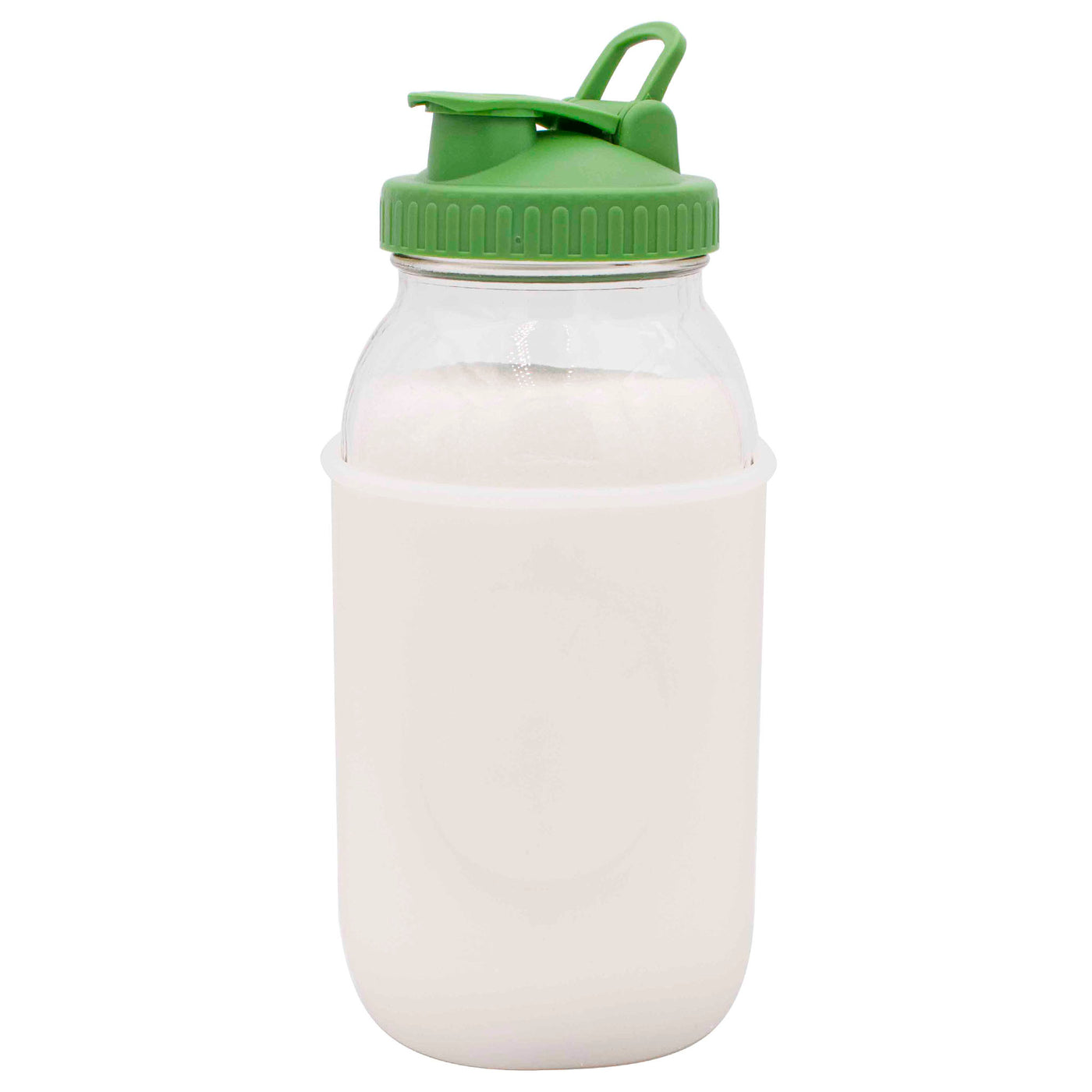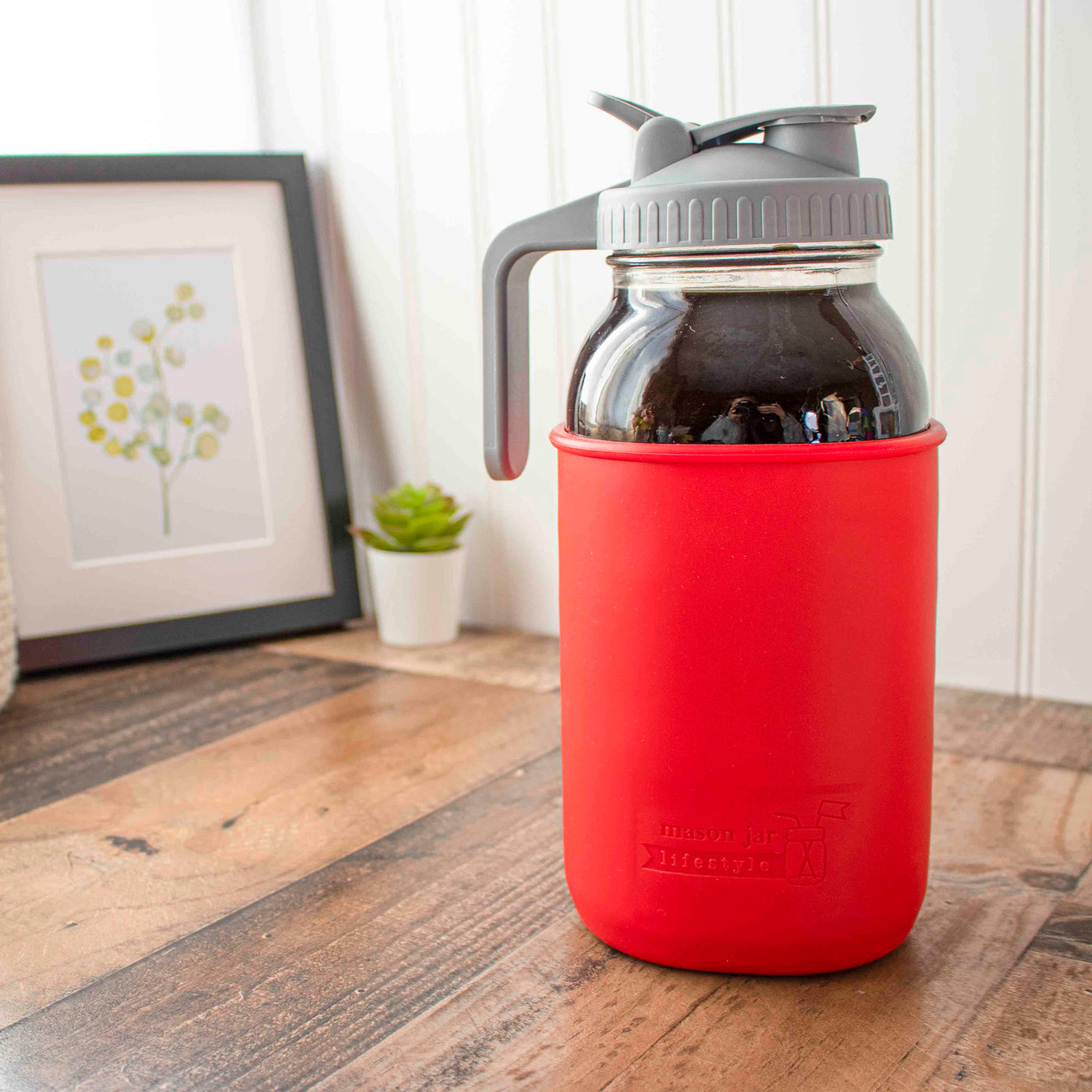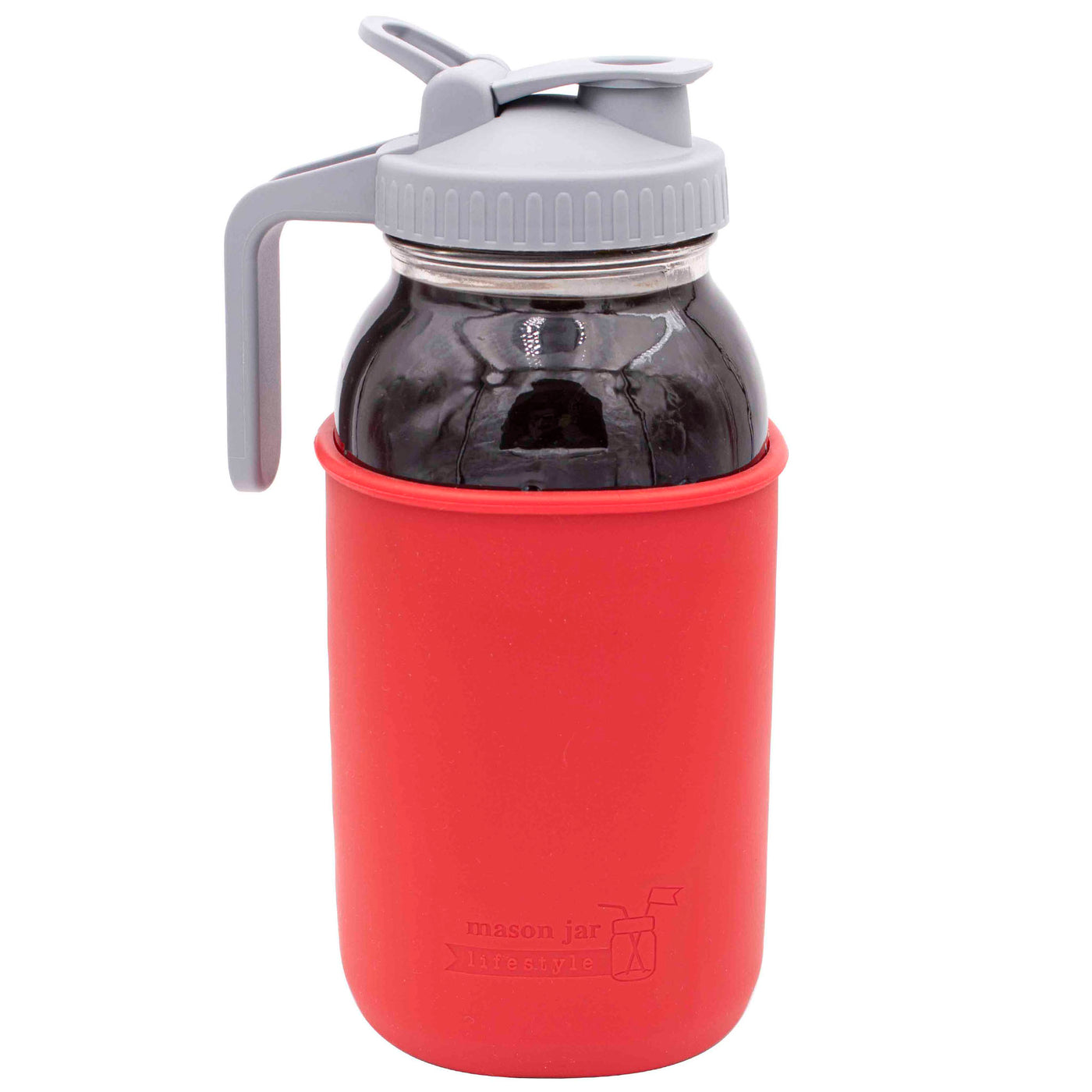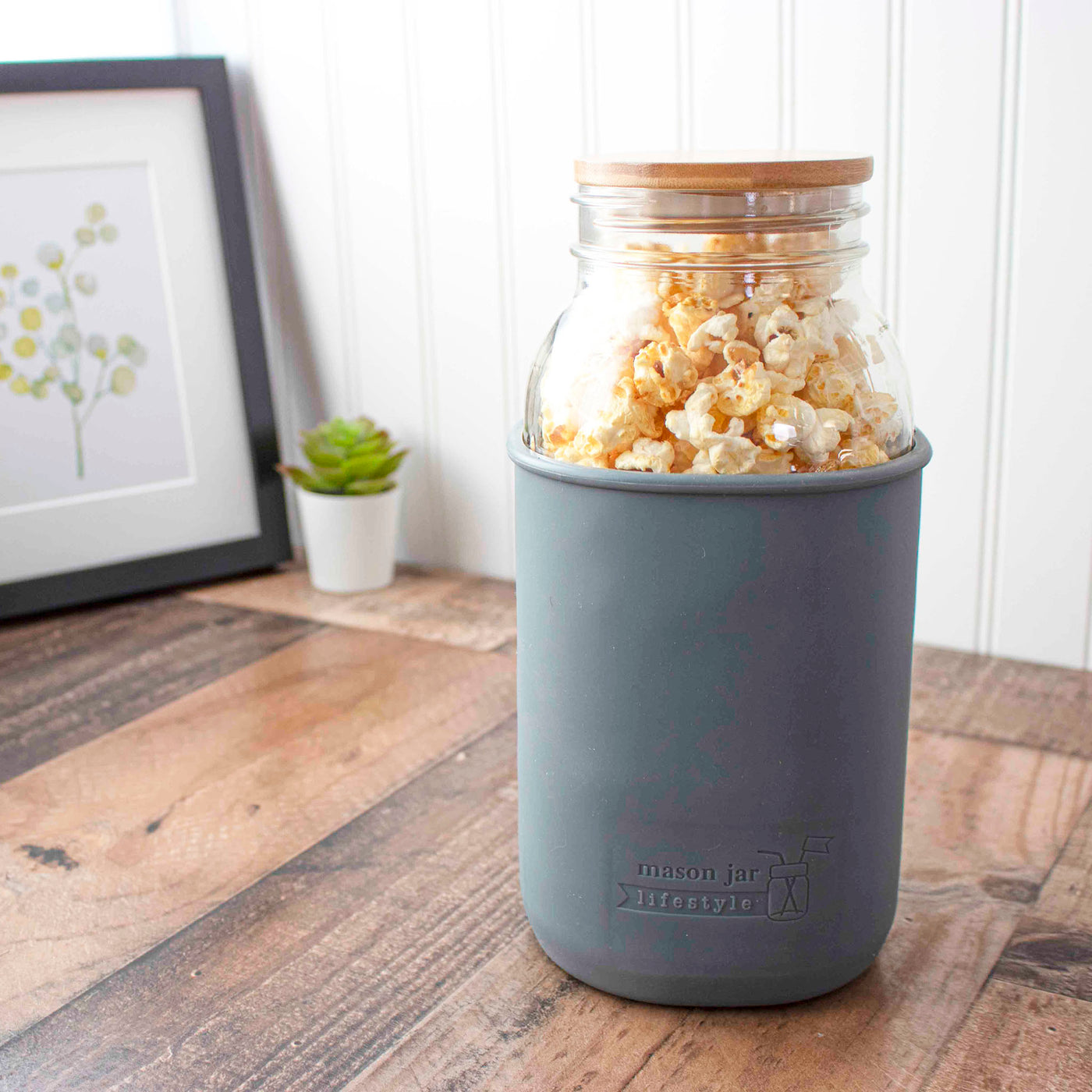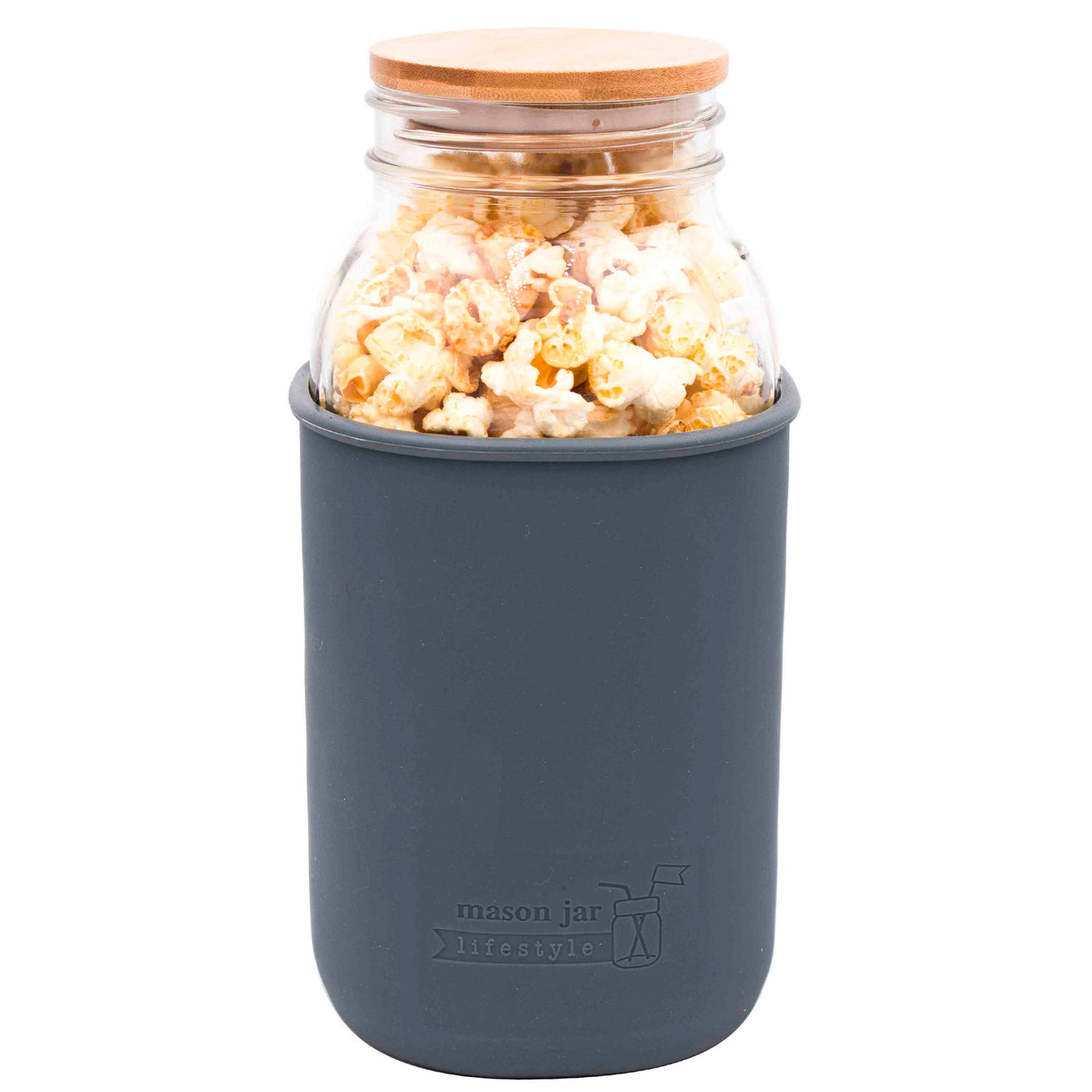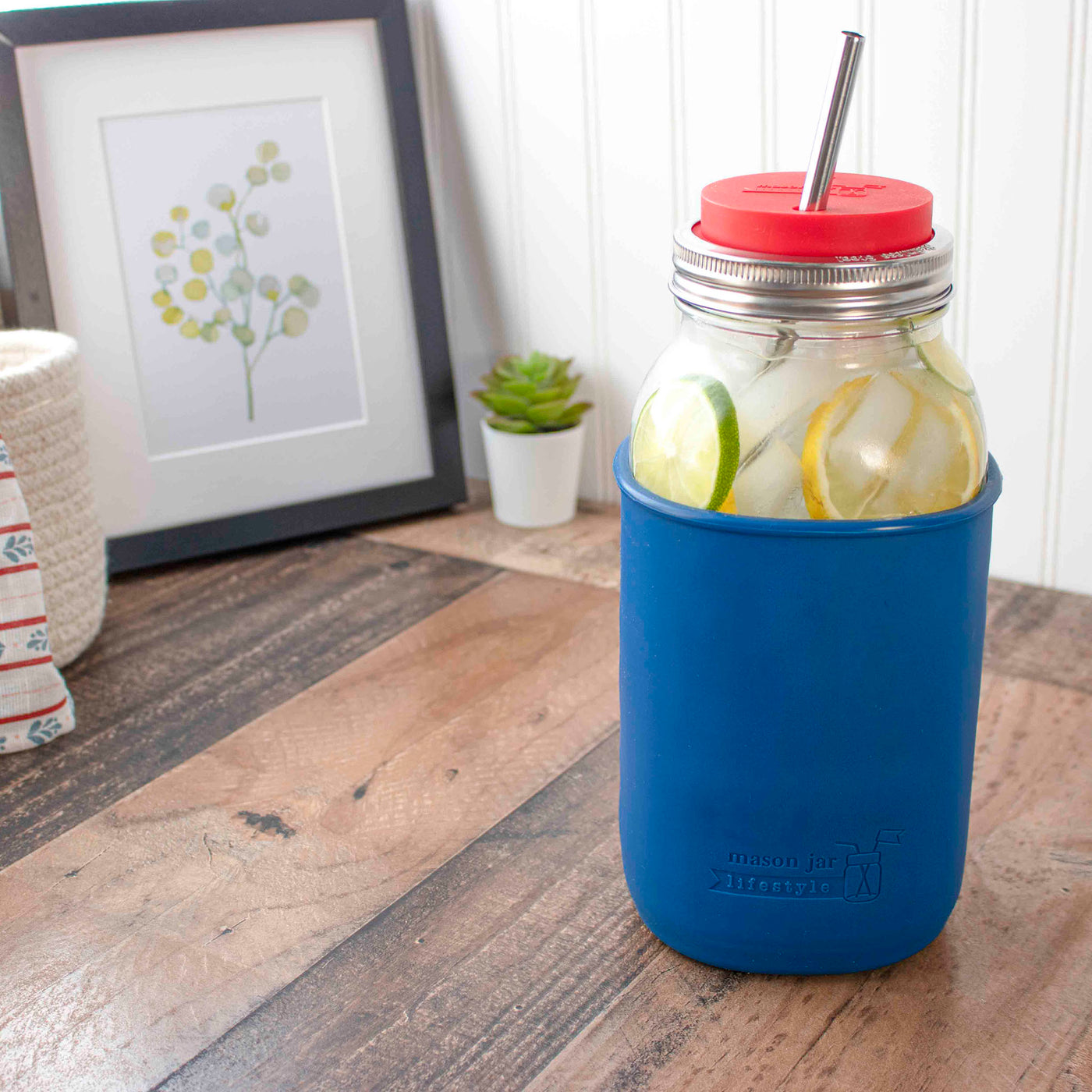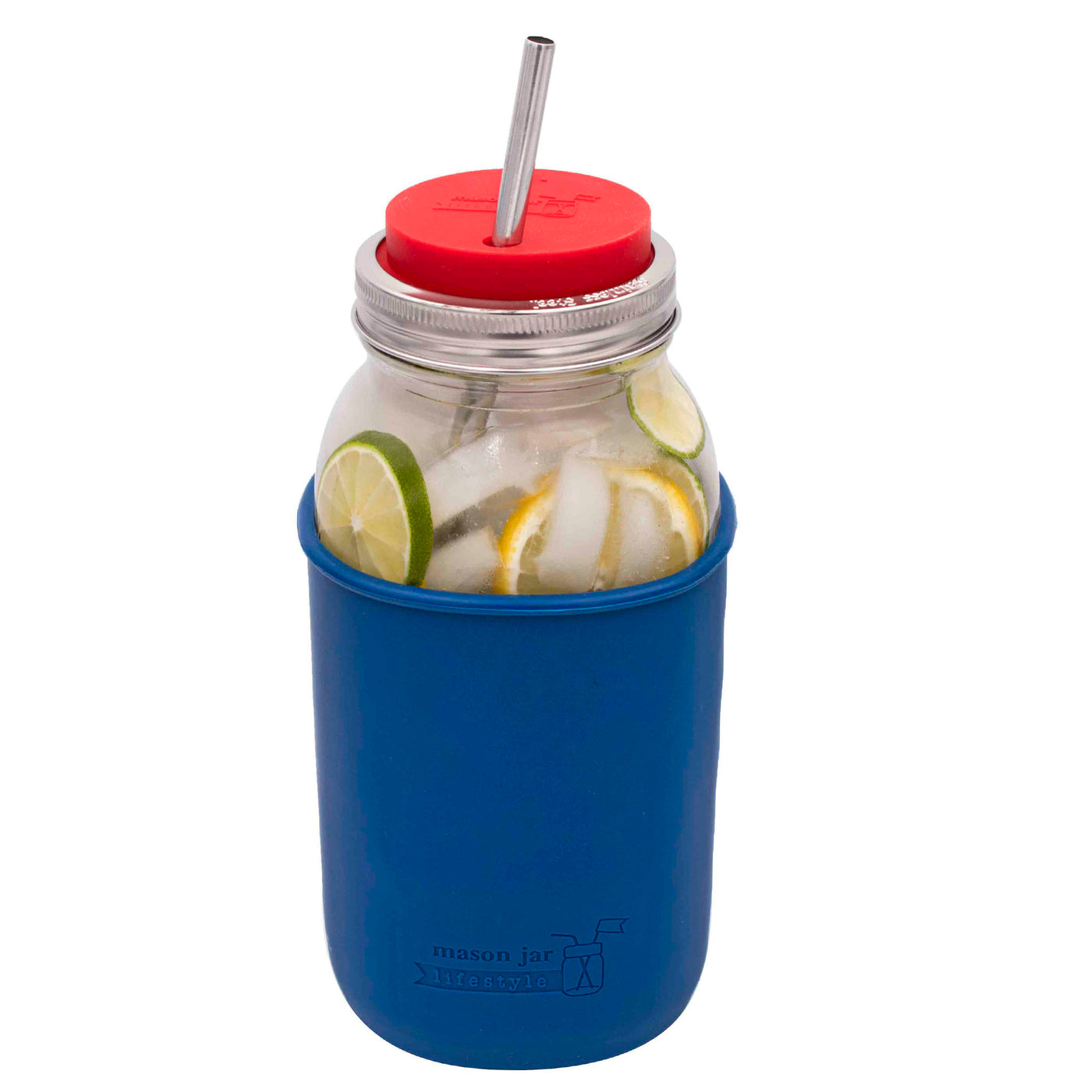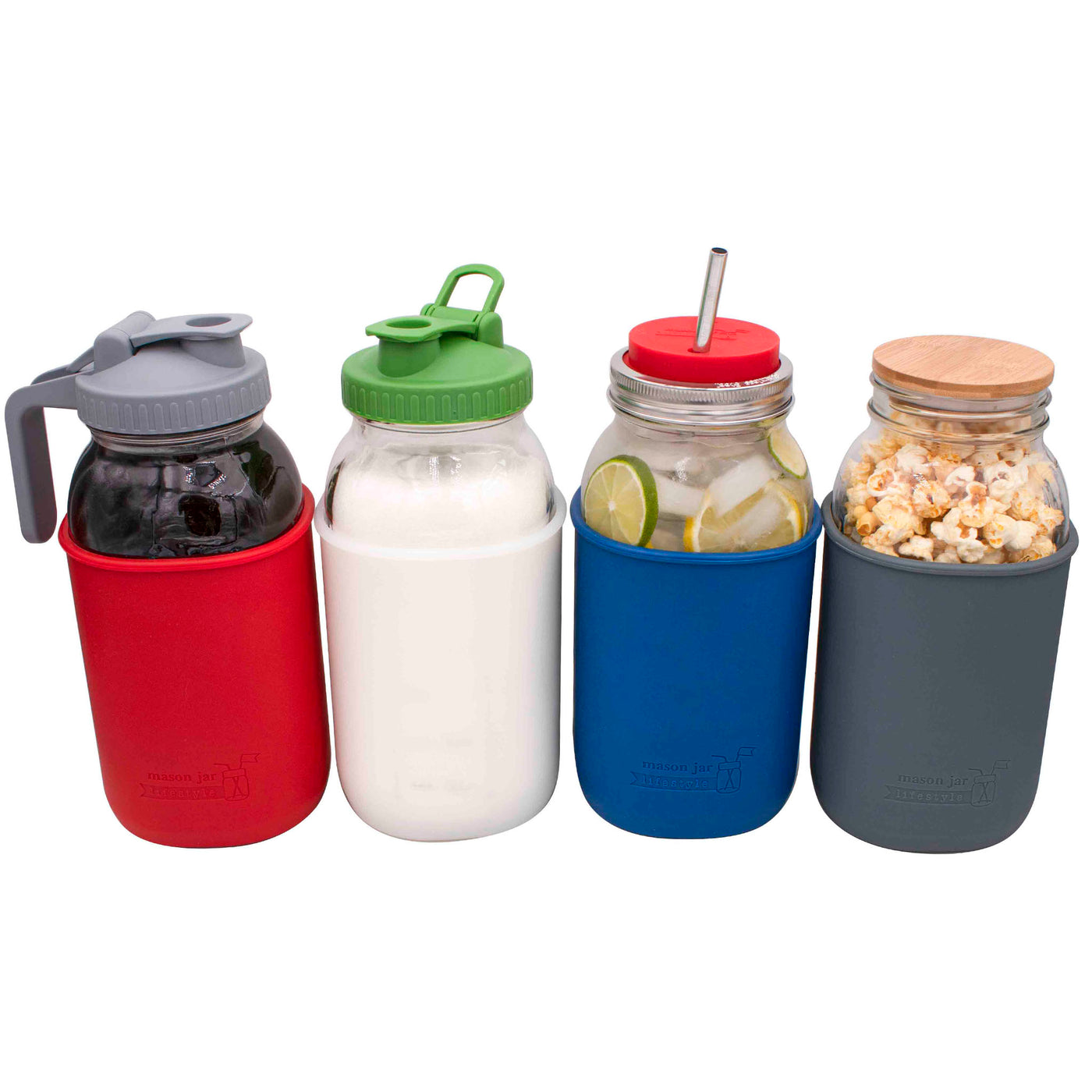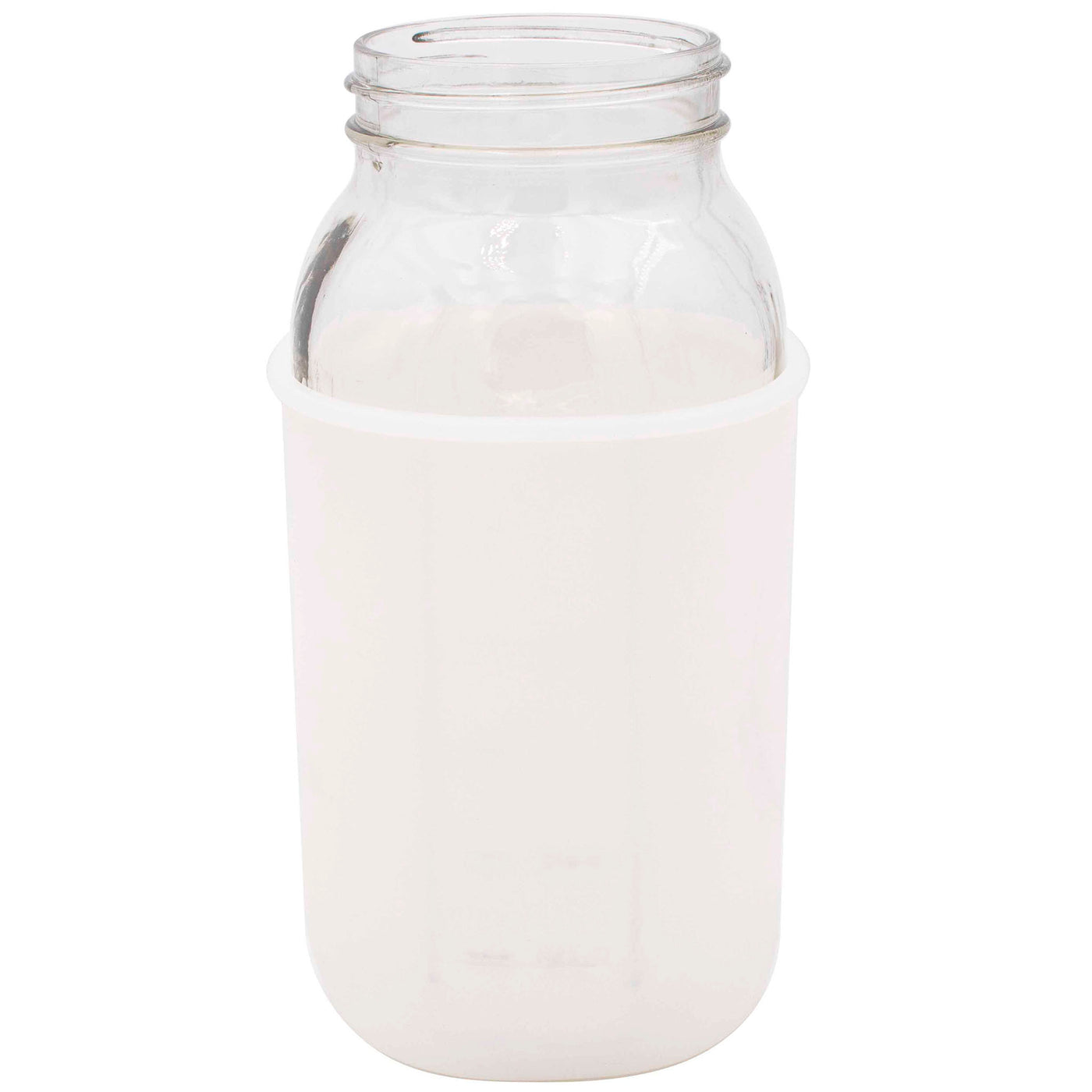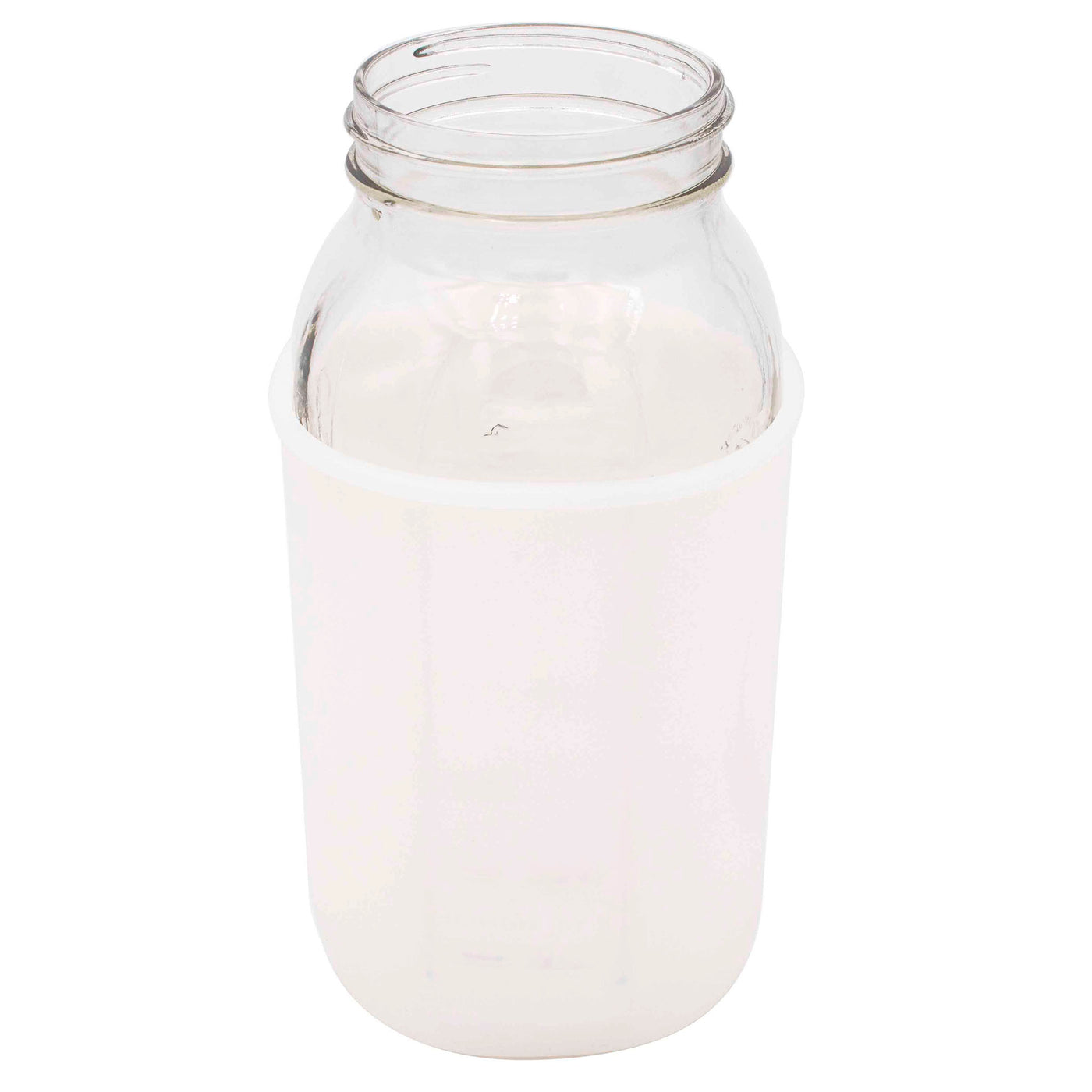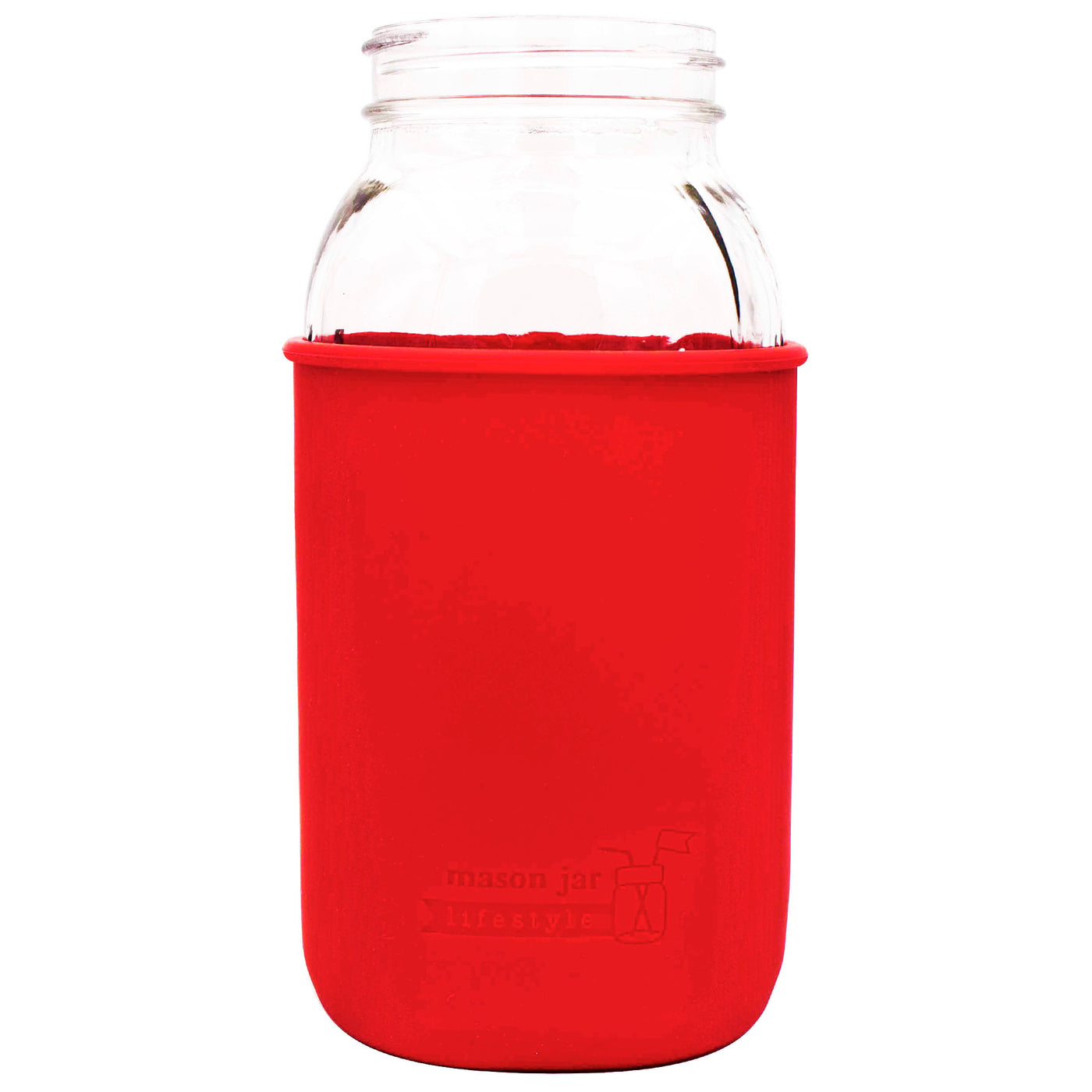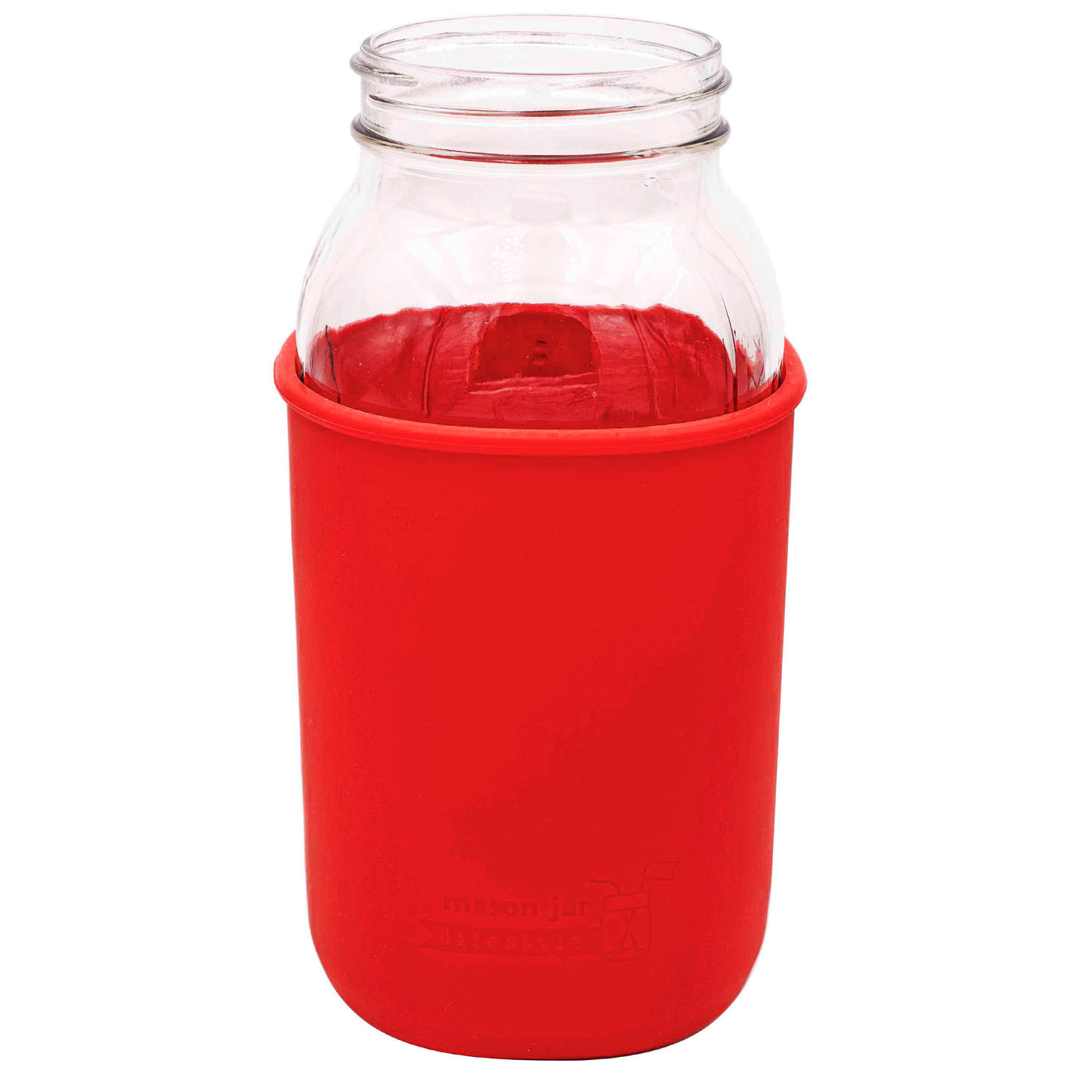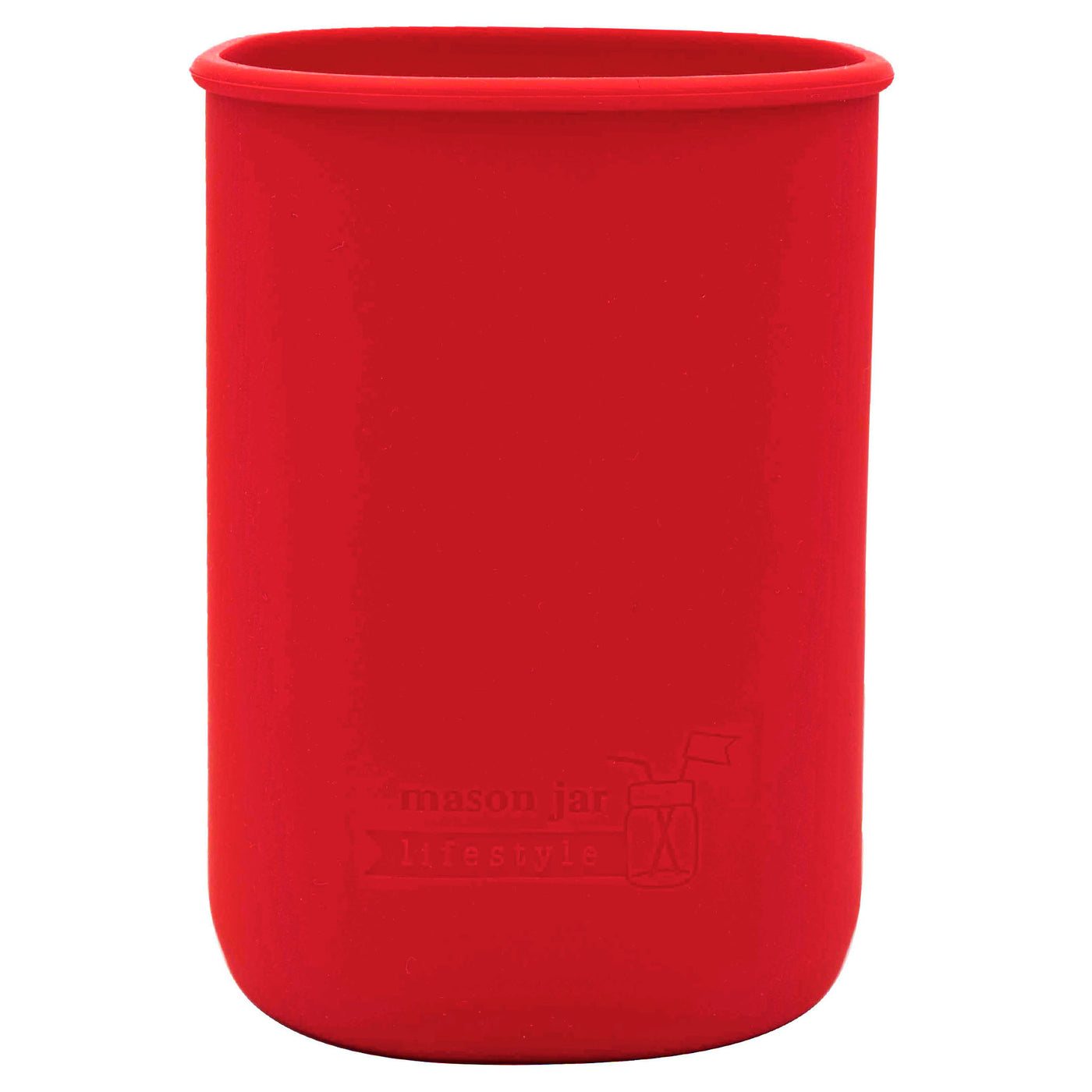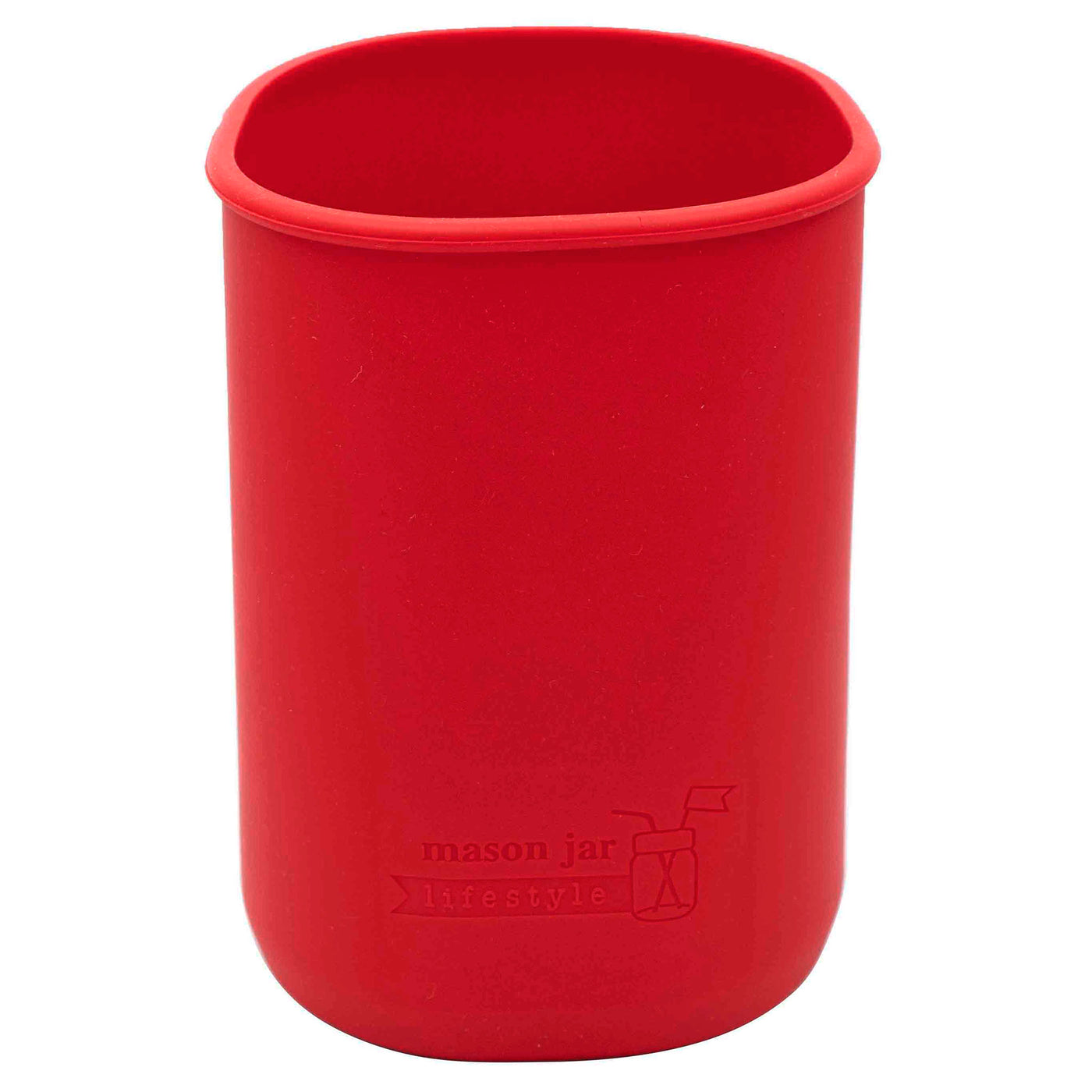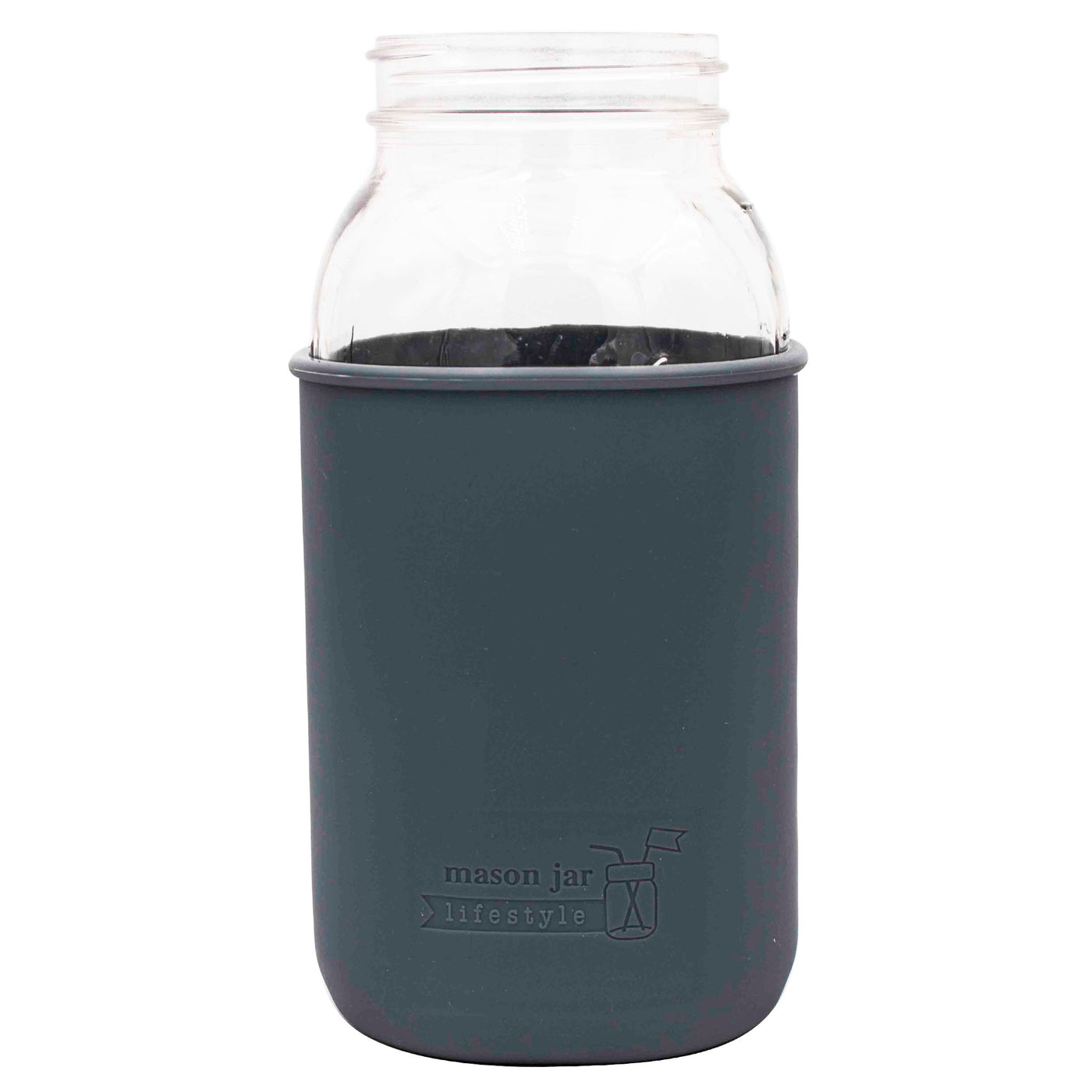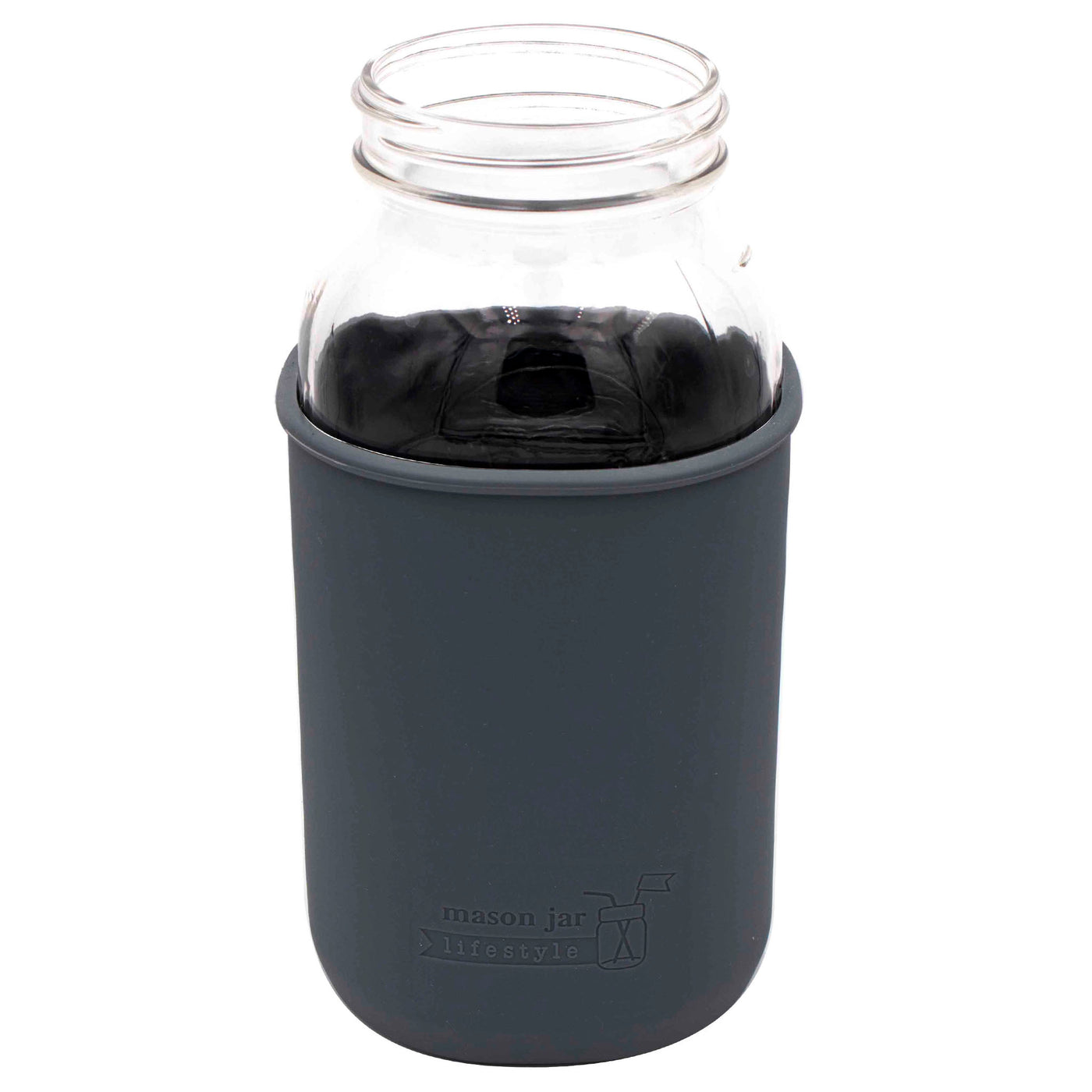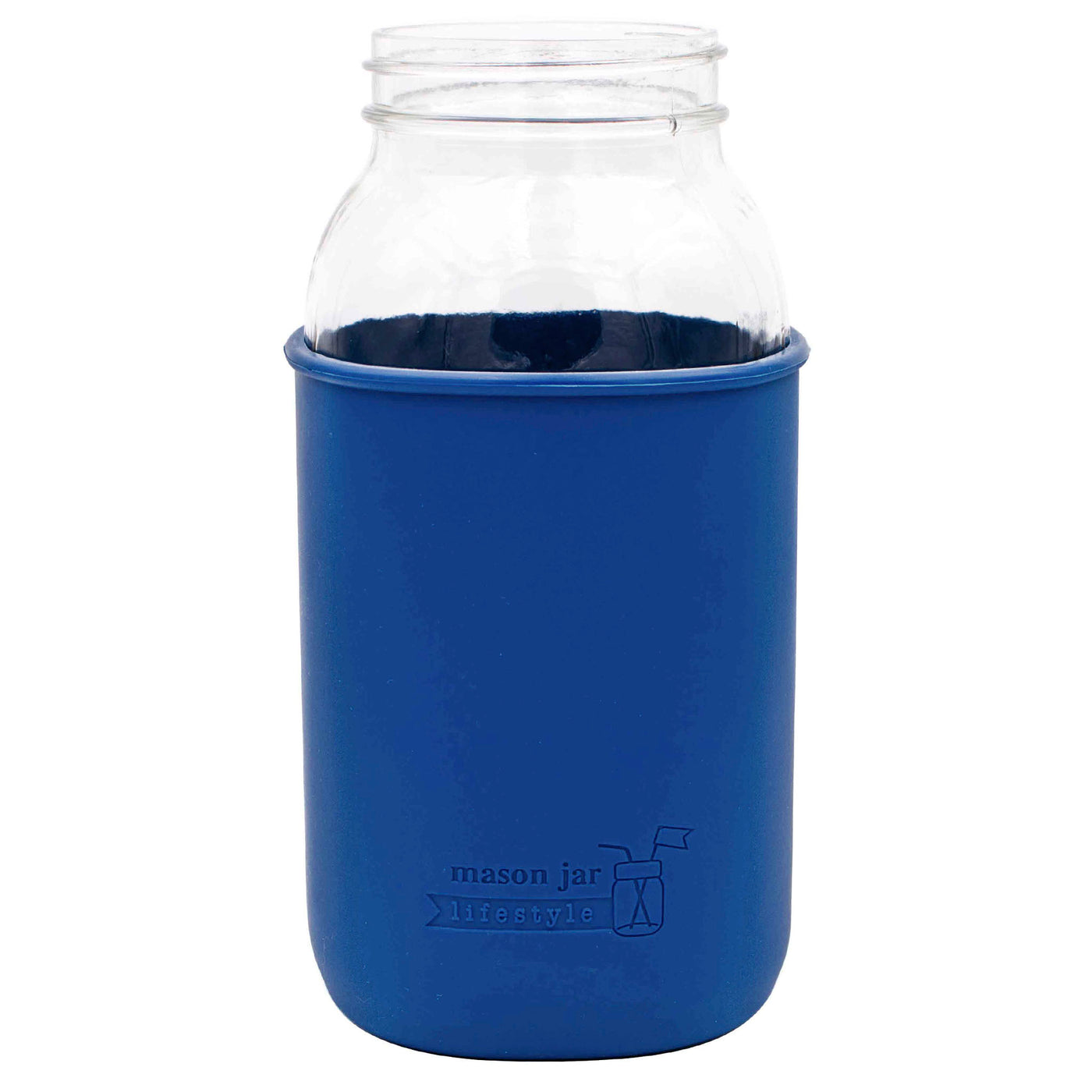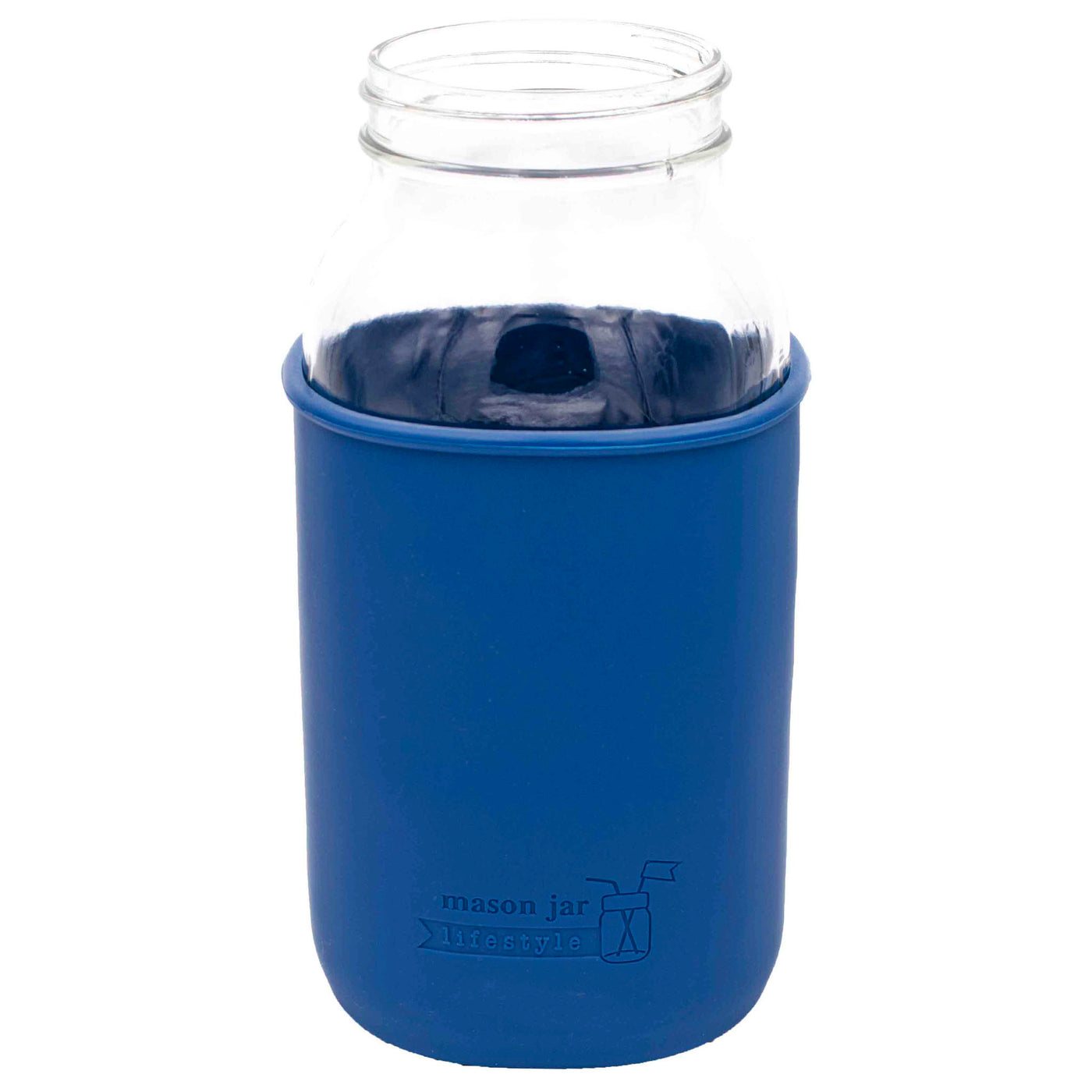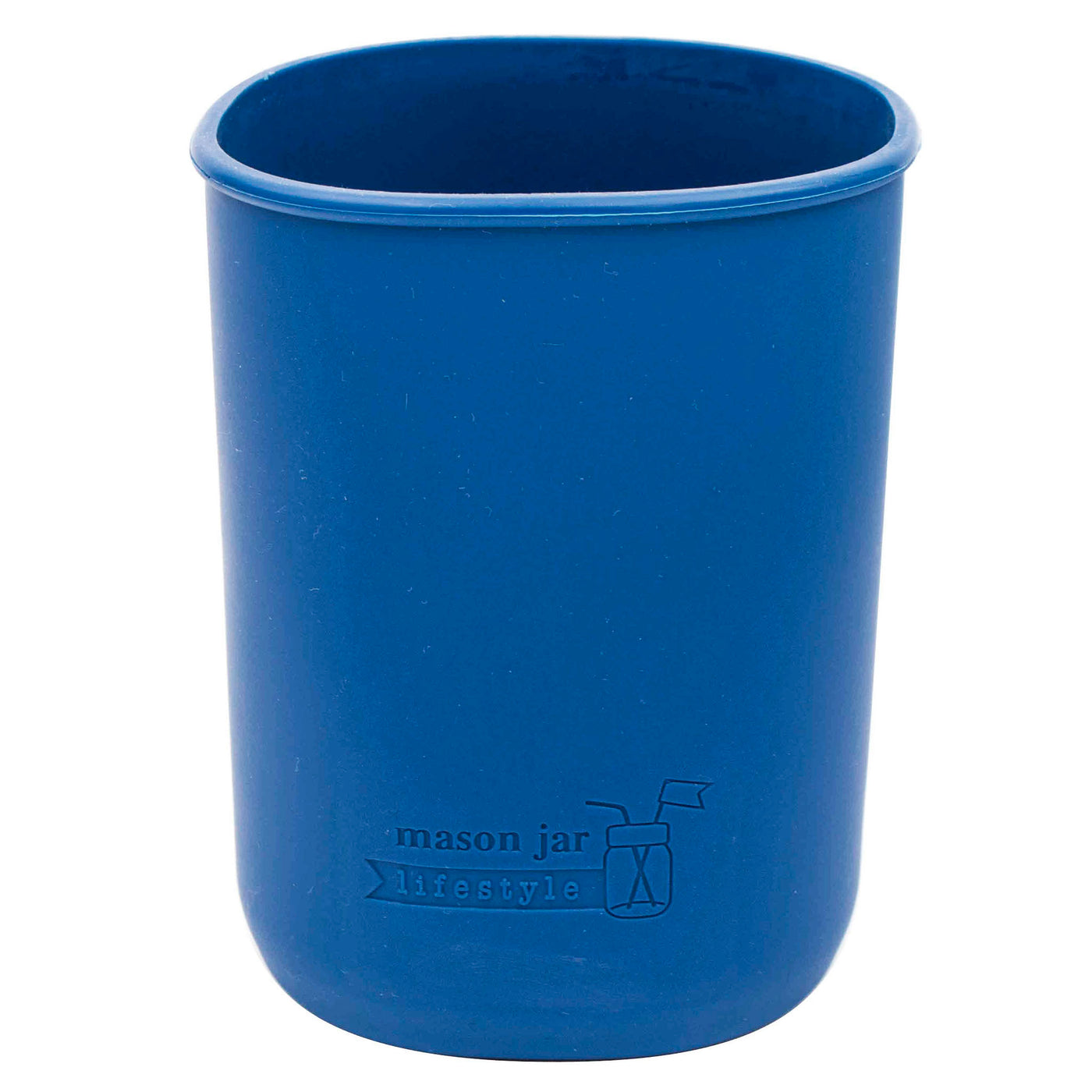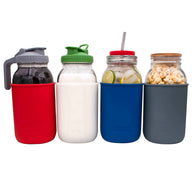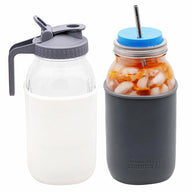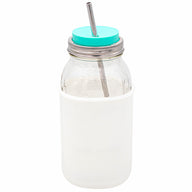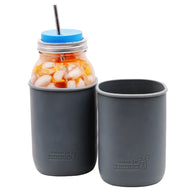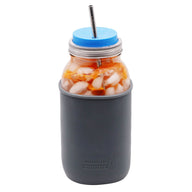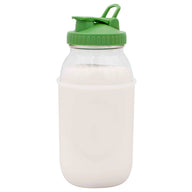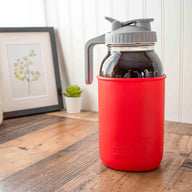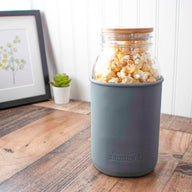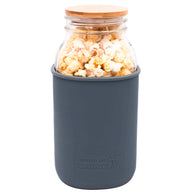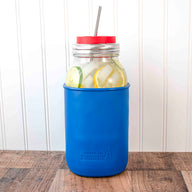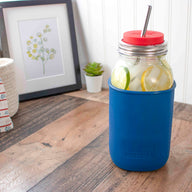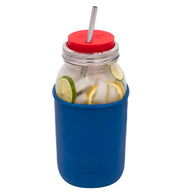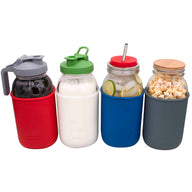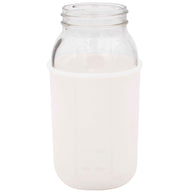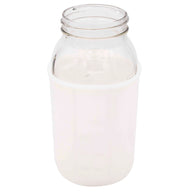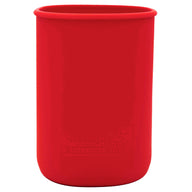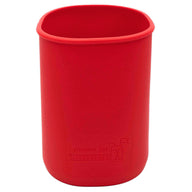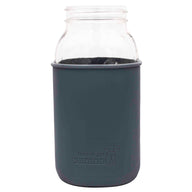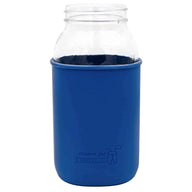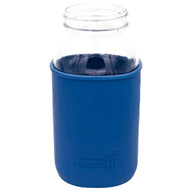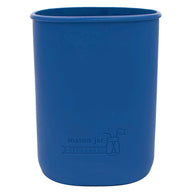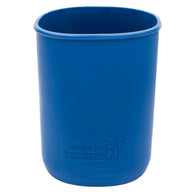 Product Description
I always have a quart of water sitting on the corner of our kitchen counter or my computer desk. The silicone sleeve adds grip, looks great, and I love the feel of it in my hand. A big jar means I don't have to fill it as often, so I drink more water.
We designed the sleeve to fit tight enough that it won't fall off, but loose enough that it is still easy to get on and off. Different brands and mouth sizes of jars will vary a little in size, but it should stretch to fit almost any of them.
Microwave safe means you can heat up your beverage without removing the sleeve. Or take out a frozen jar of food, put a koozie on it, and heat it up.
Since they don't touch your beverage, I often just rinse them, but they are also dishwasher safe. You can leave them on the jar, but I find that water gets trapped so I prefer to separate them to clean the jar.
A good grip
I make iced tea in half gallon Mason jars. In the warm, humid climate I live in, the jar quickly sweats when taken out of the fridge. The silicone sleeve really helps my arthritic hands have a secure grip of the jar when carrying it, especially when full and heavy.
A must have!
I was overly excited to receive my 64 oz silicone sleeve! I love it! I cold brew tea and it helps the jar not to be slippery when I take it out of the refrigerator. I also have the plastic lids with the silicone. These are also awesome!
Amazing silicone sleeve!
These sleeves are amazing! This is my first time using this site as they were sold out of the 64 oz. silicone sleeve from the site I usually order from. Boy am I glad I ordered these! They are much thicker and easier to put on the jar and to remove as well! Will definitely order more.
Fits like a glove
After my Mom broke a half gallon jar causing her to need 7stitches in her finger I needed to find a way to make it safer for her. This sleeve fits perfect and I also bought the lid with the handle and our spout and love them both.
Great Product
Thank you for making good quality made products. Would buy again!
Learn More about Mason Jar Lifestyle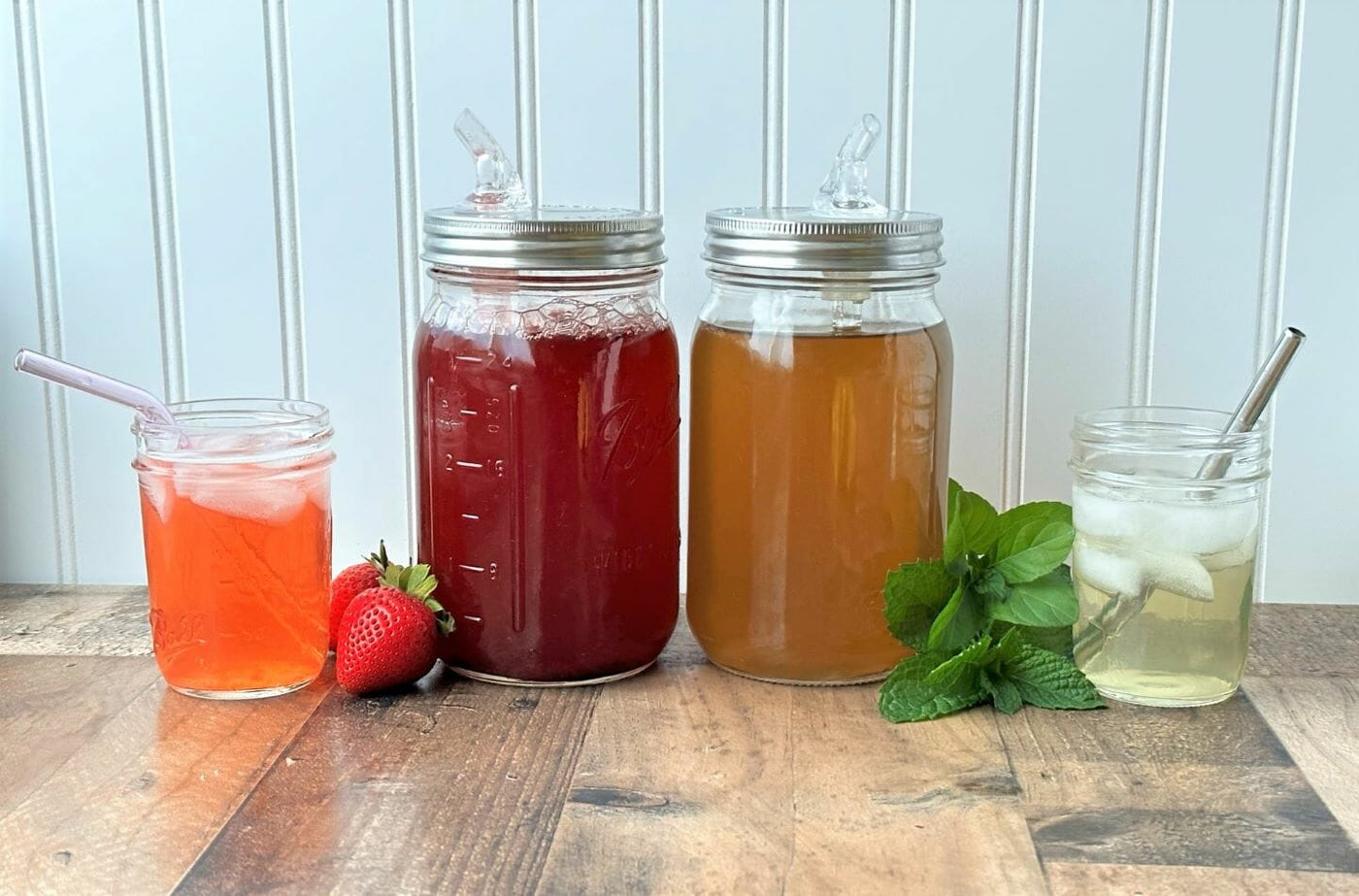 Check Out Our Blog
Find the latest recipes, DIY projects, and much more. All created and curated by our Mason jar experts.
View the Blog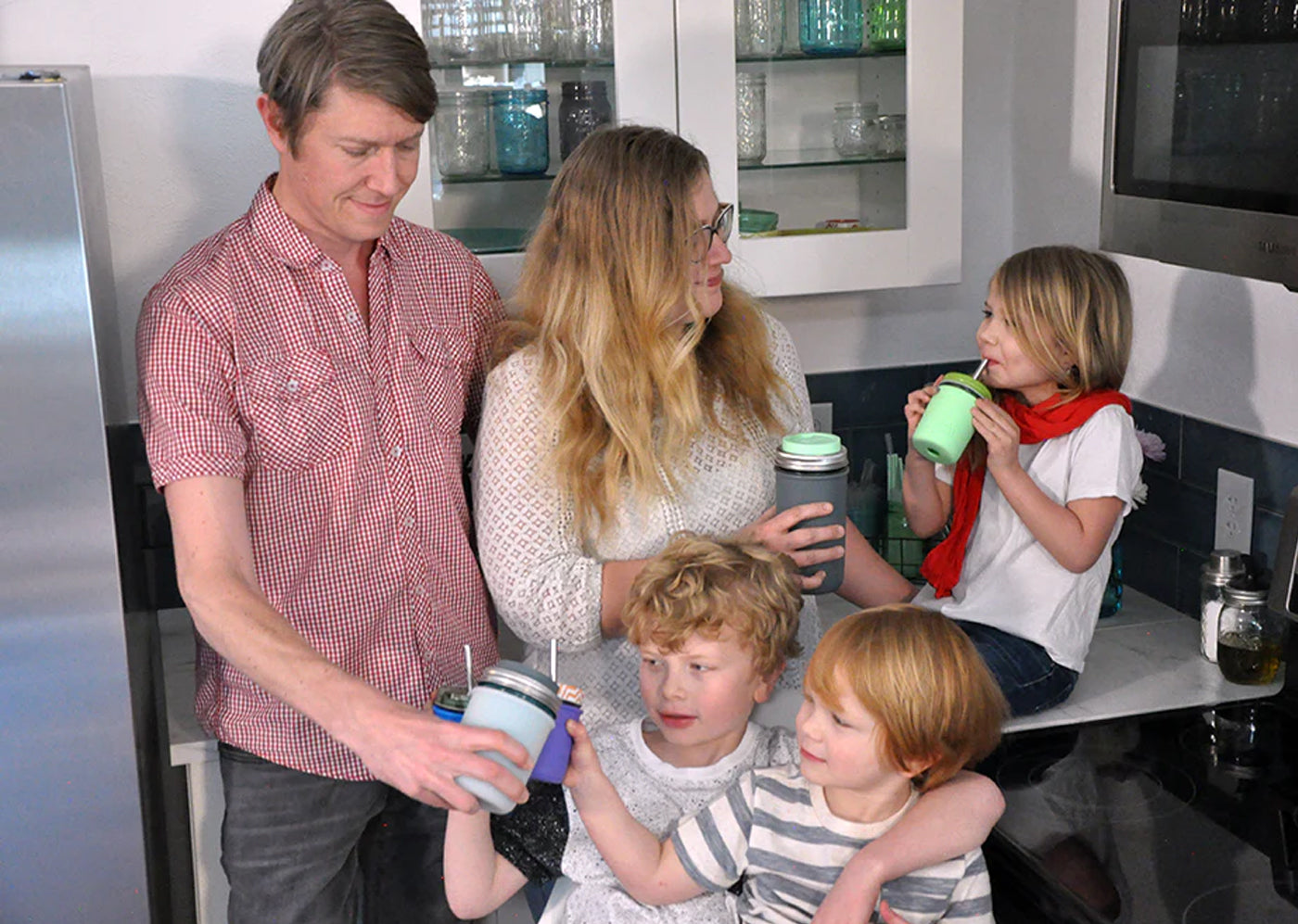 Our Story
We're proud to be a Colorado-based small, family-owned business and your home for authentic, eco-friendly mason jar innovations.
Hear our Story