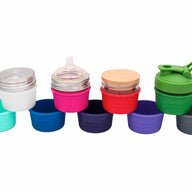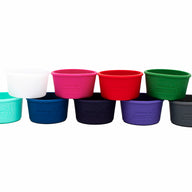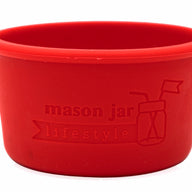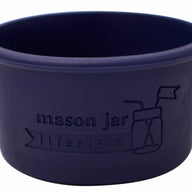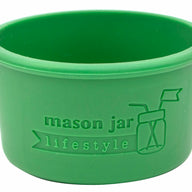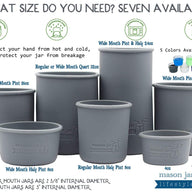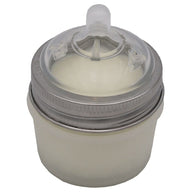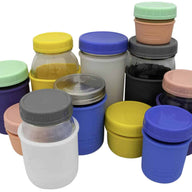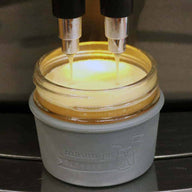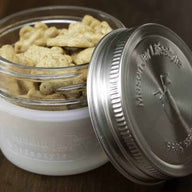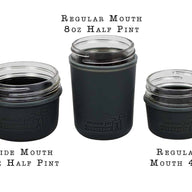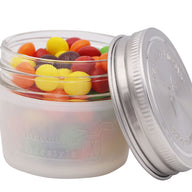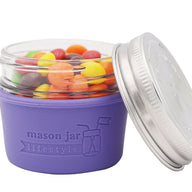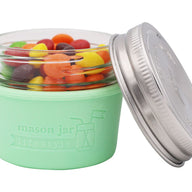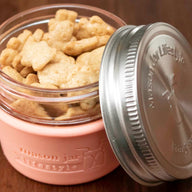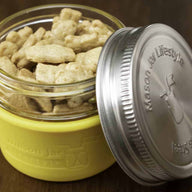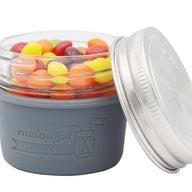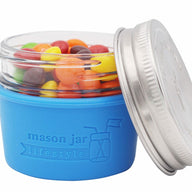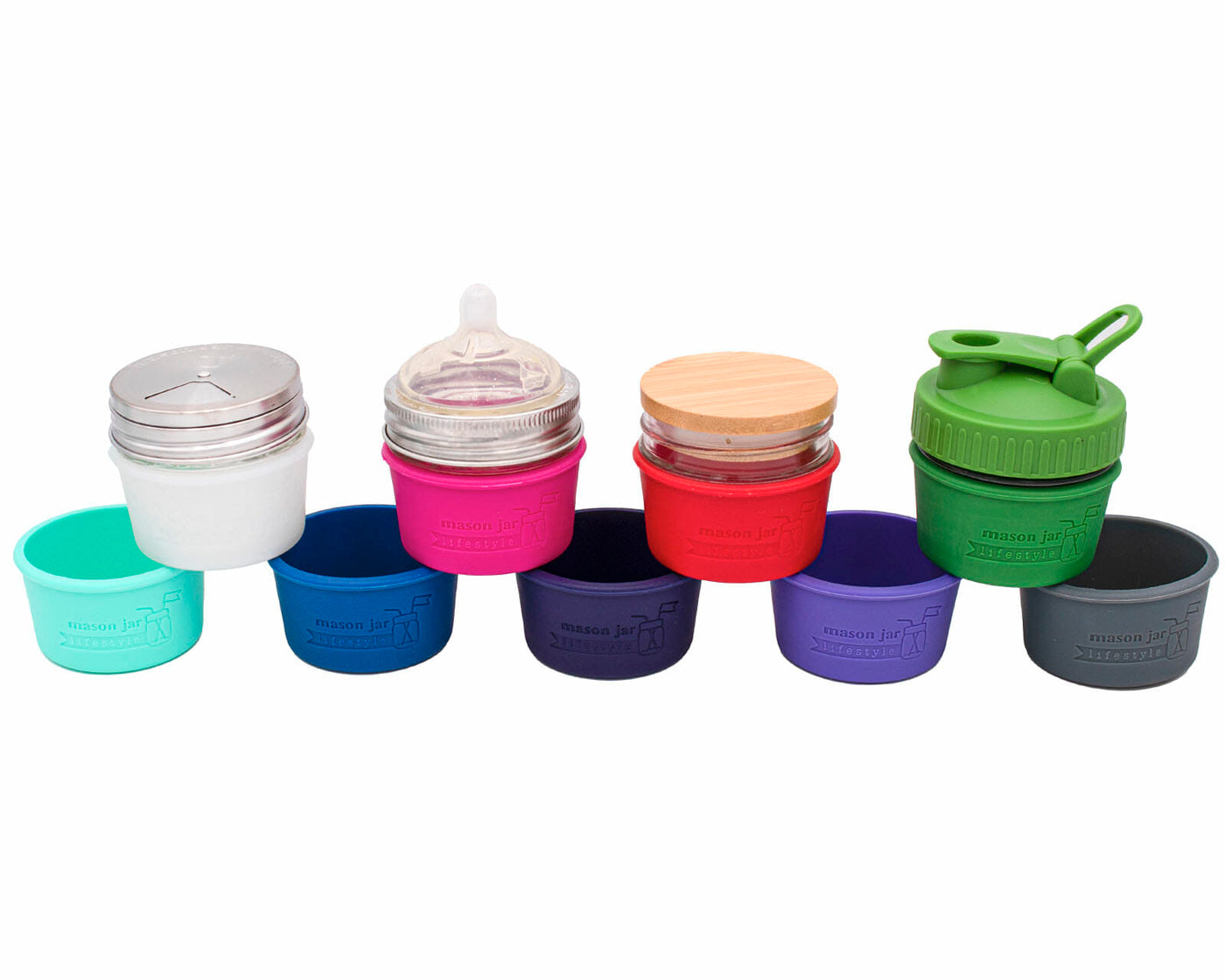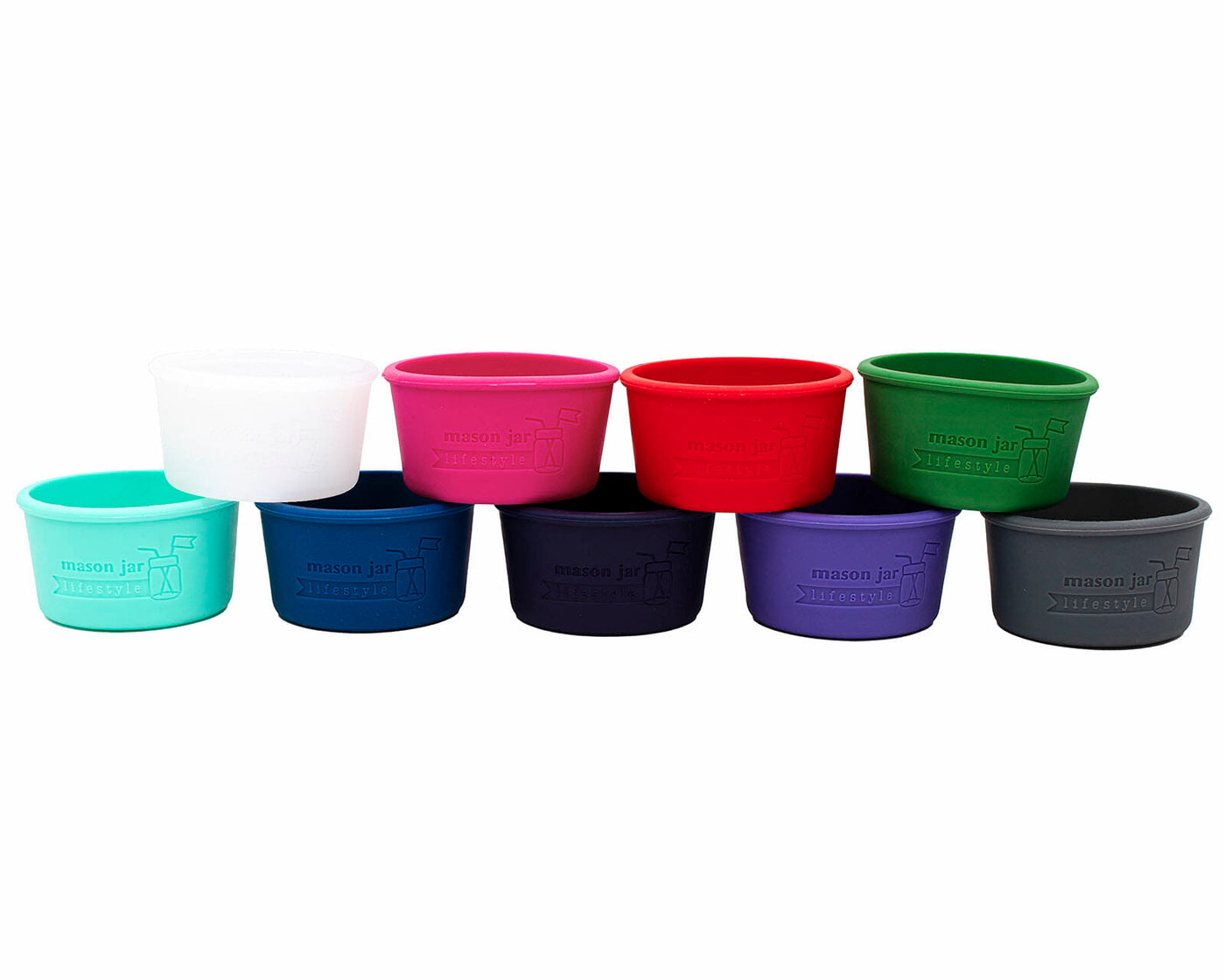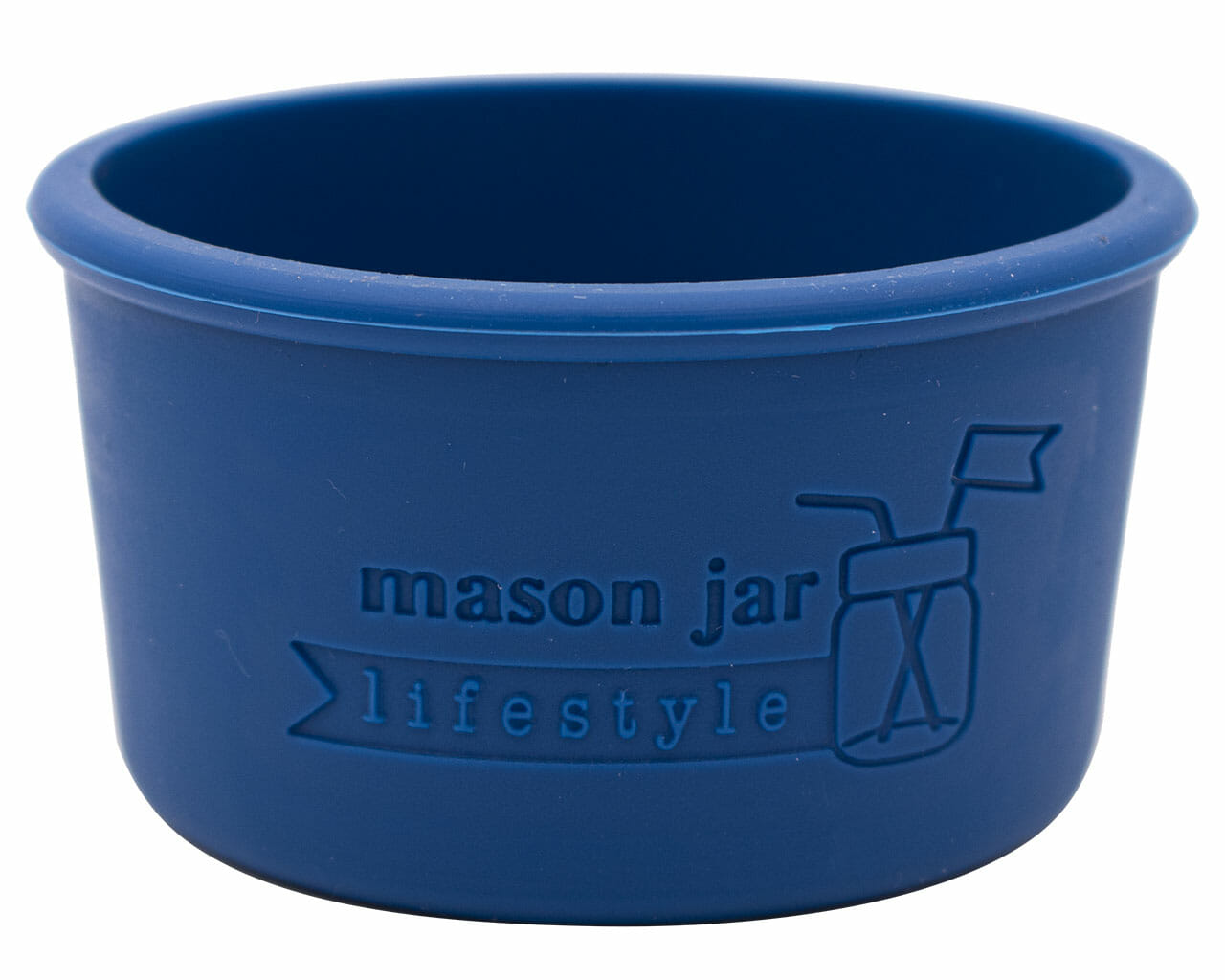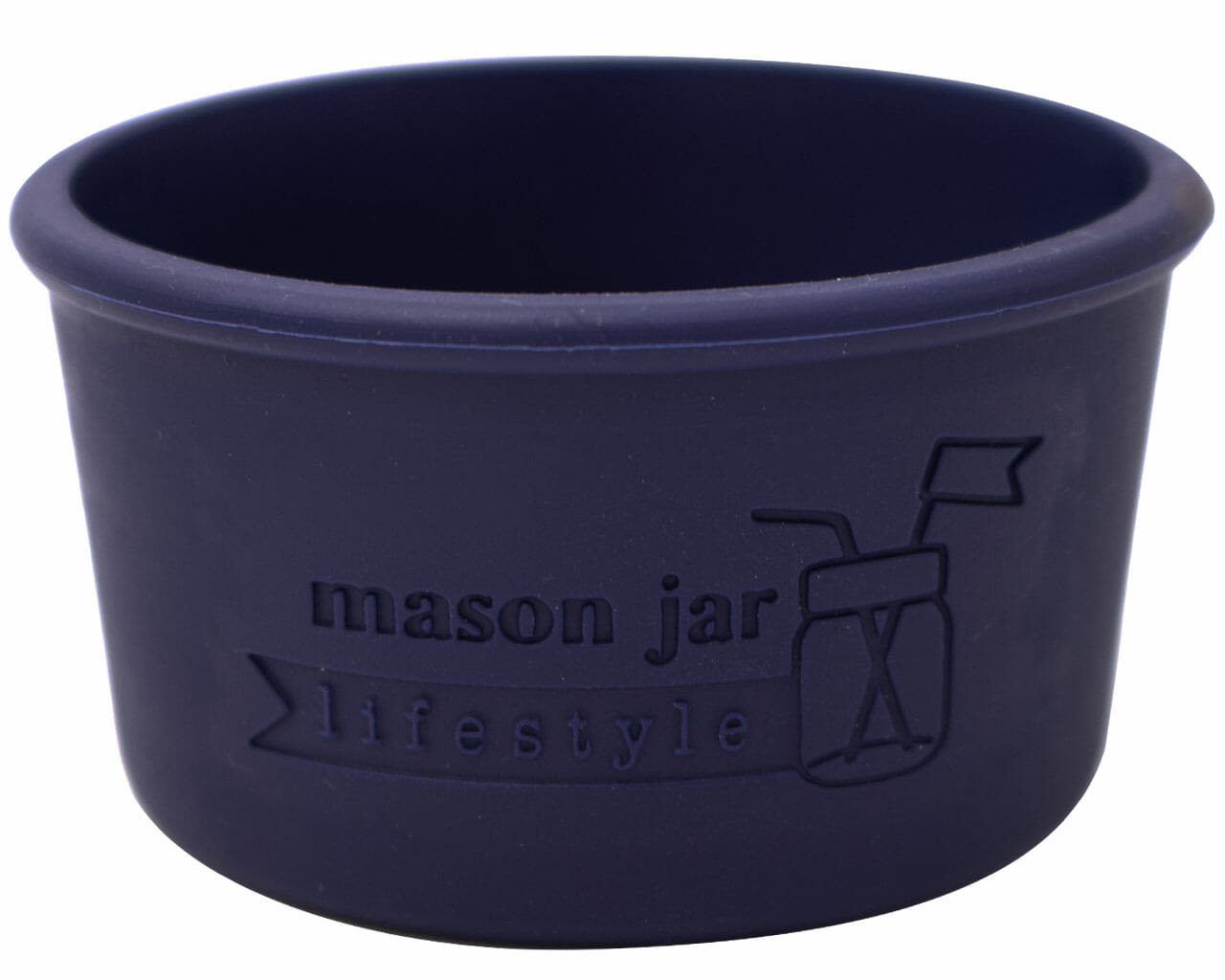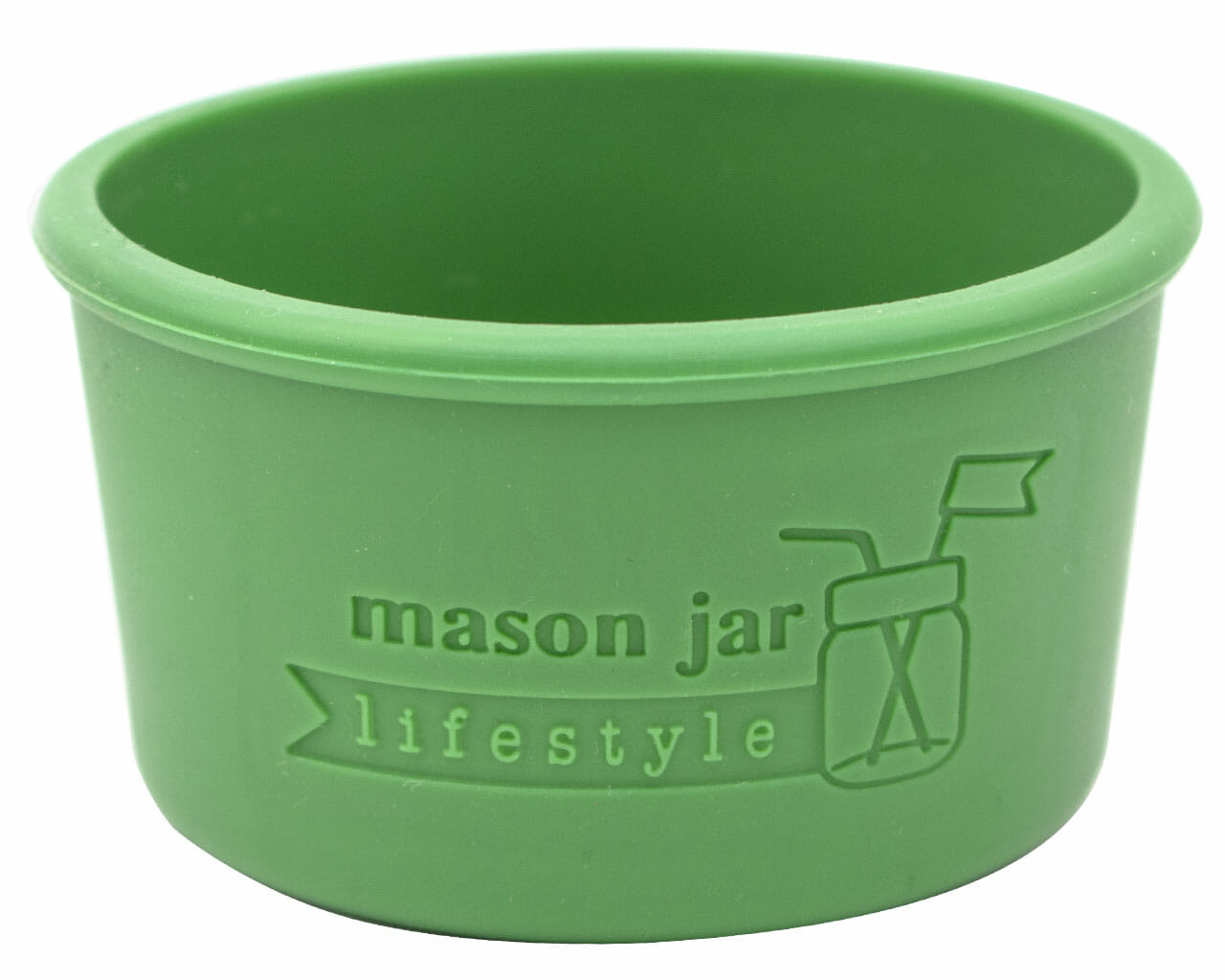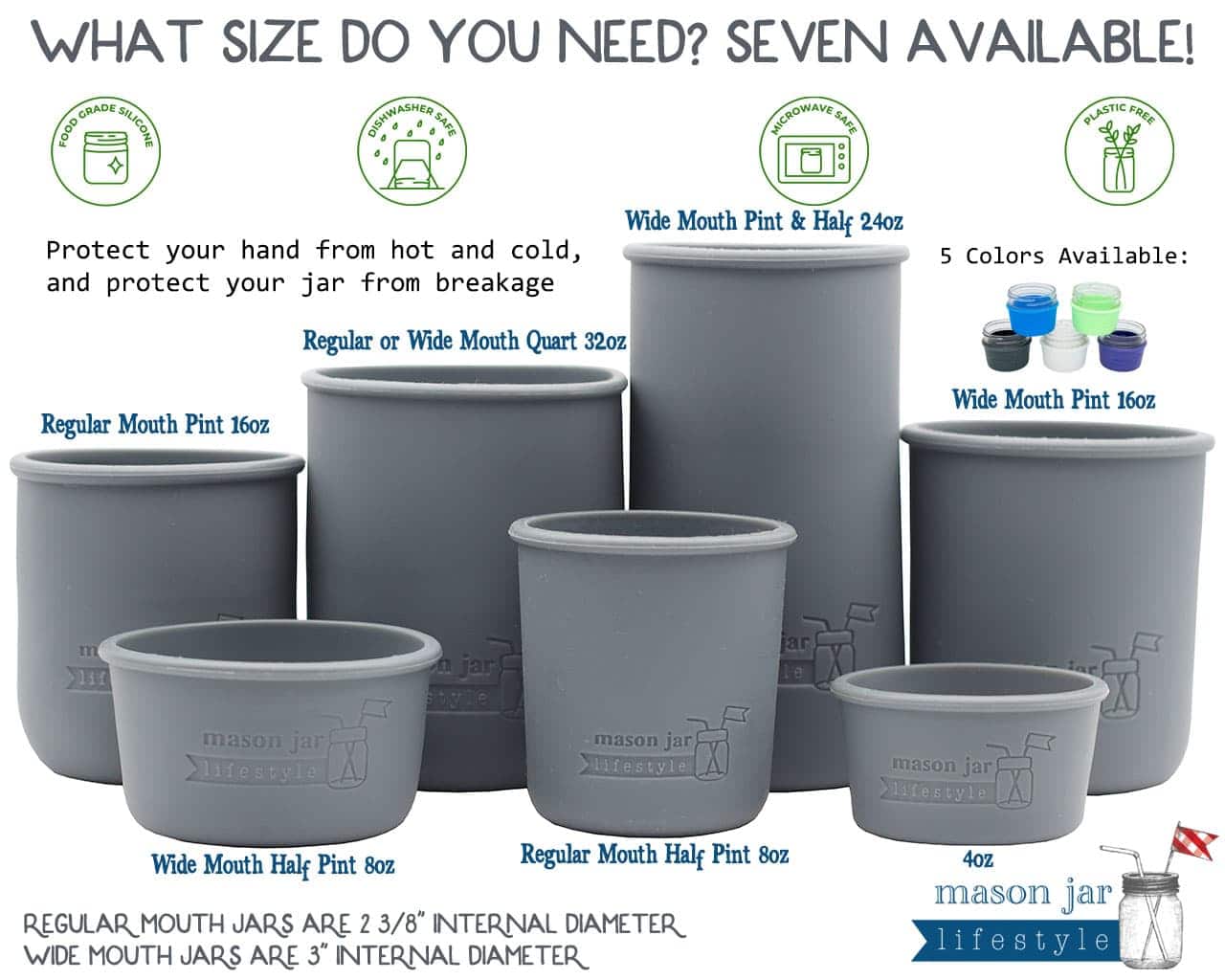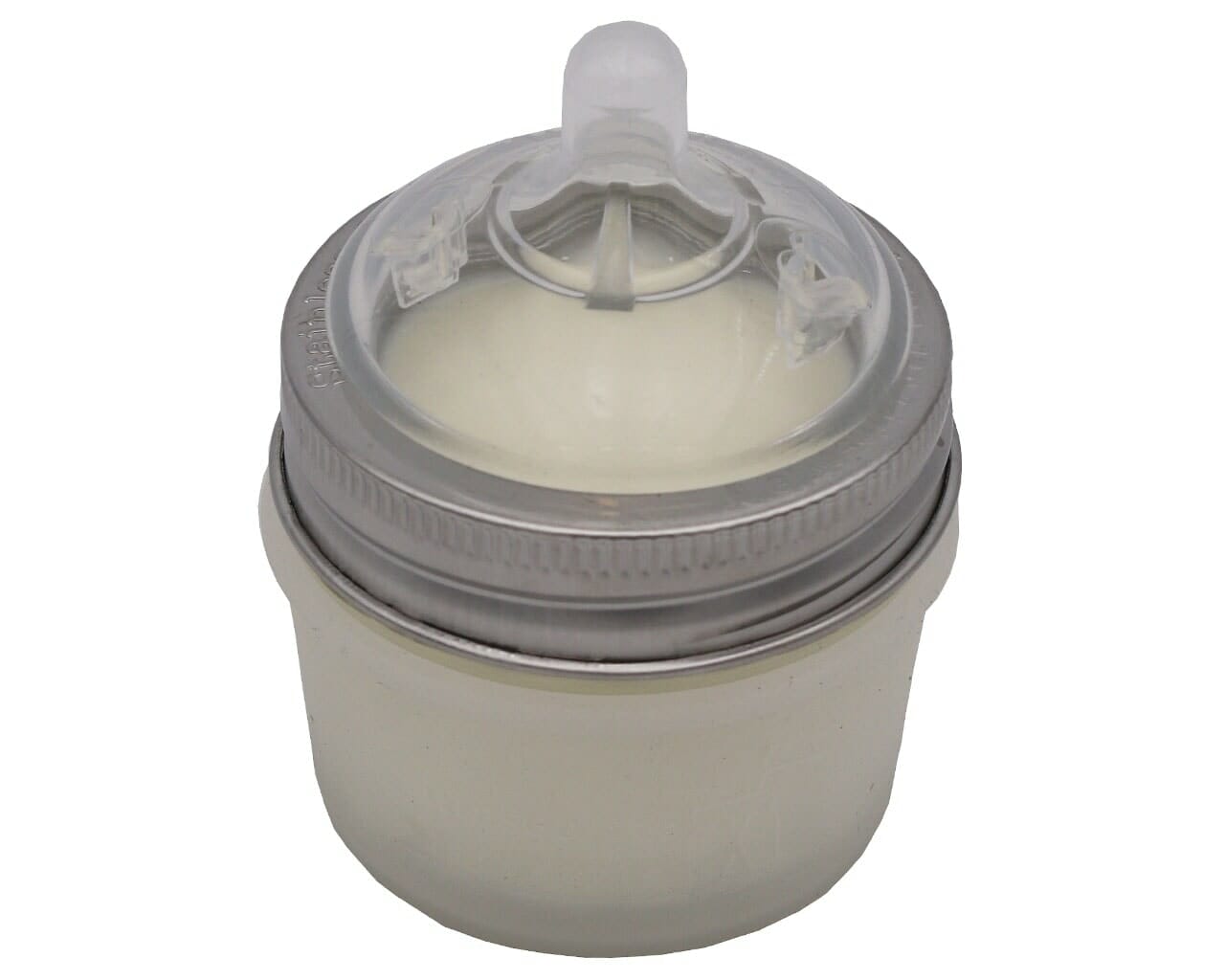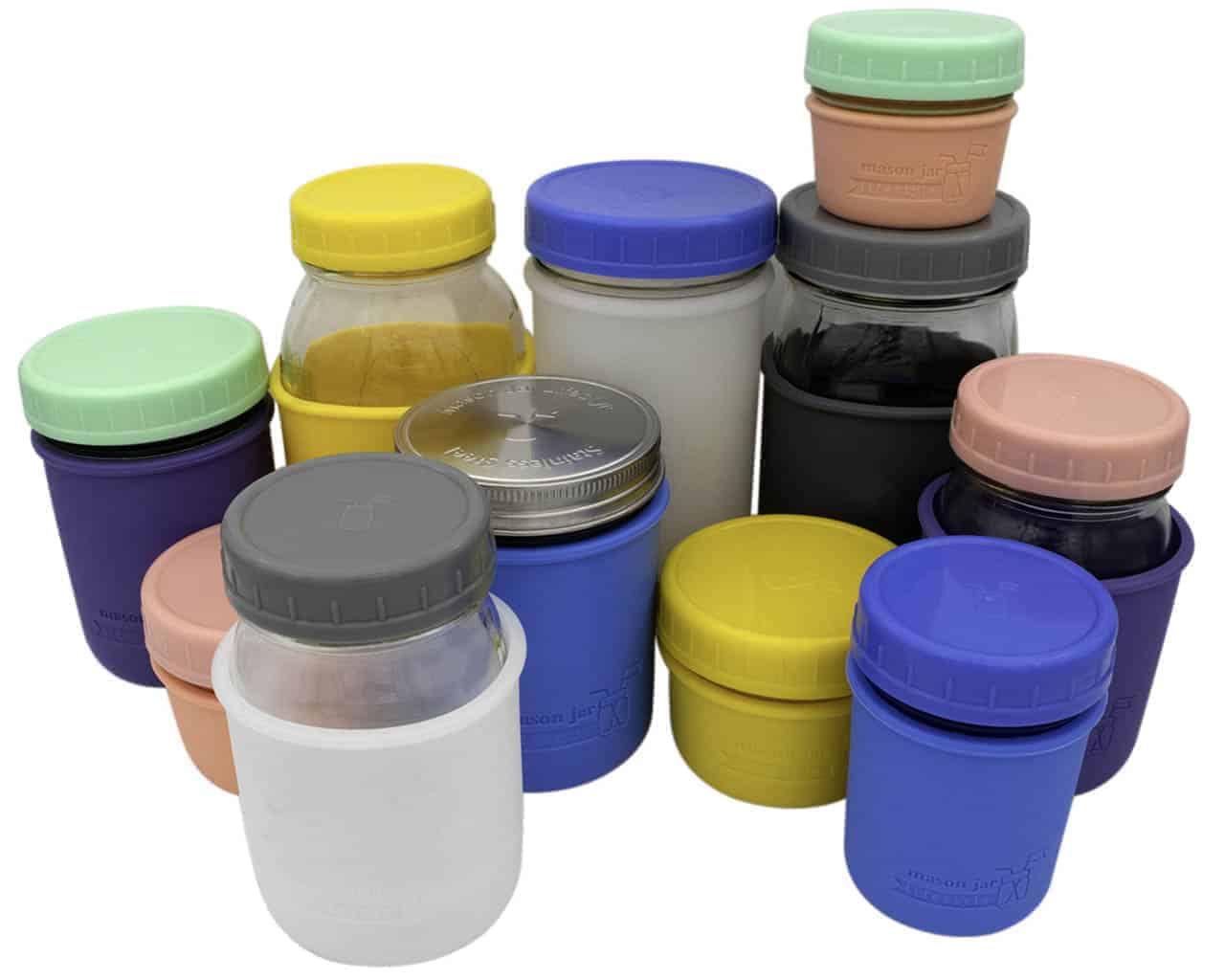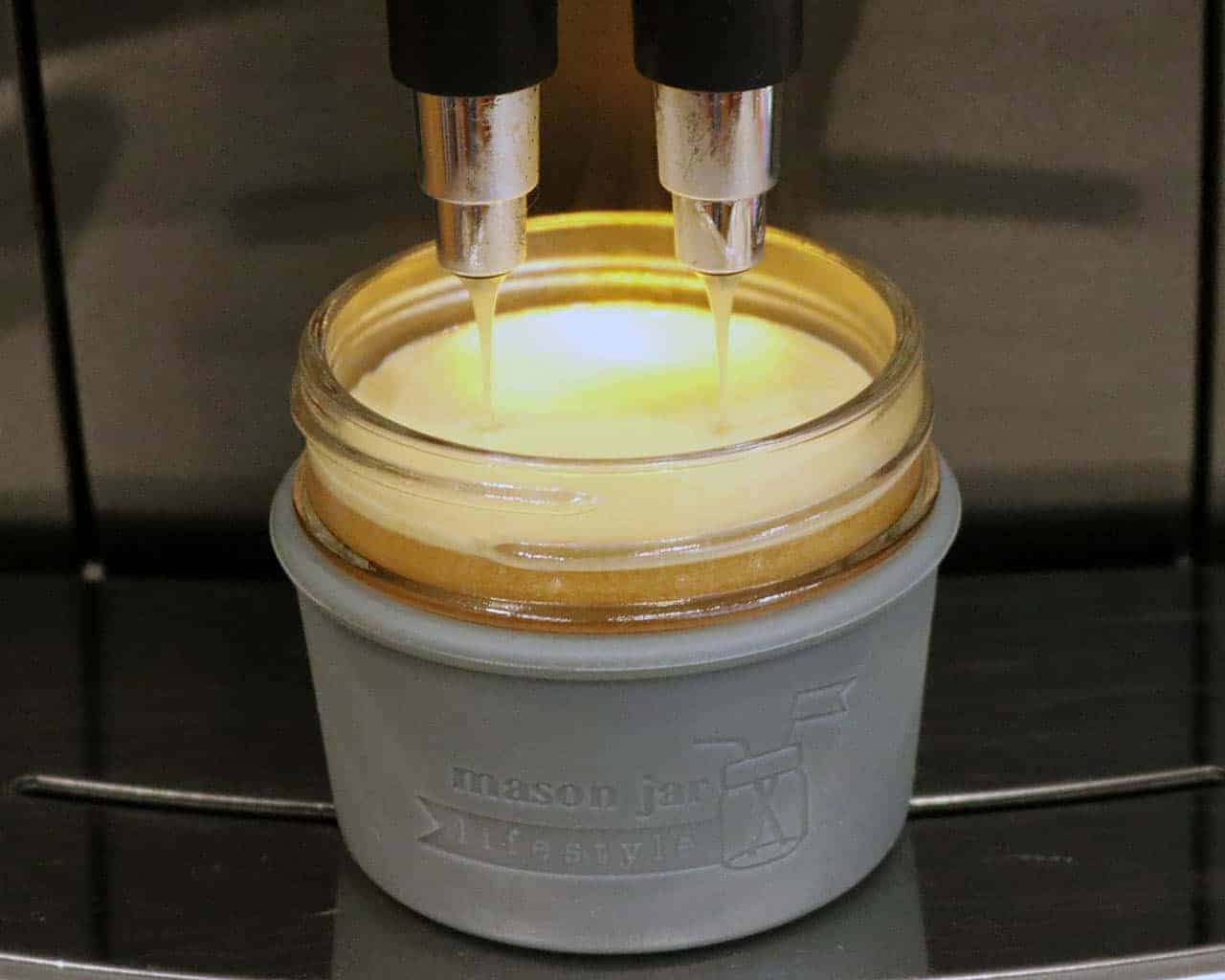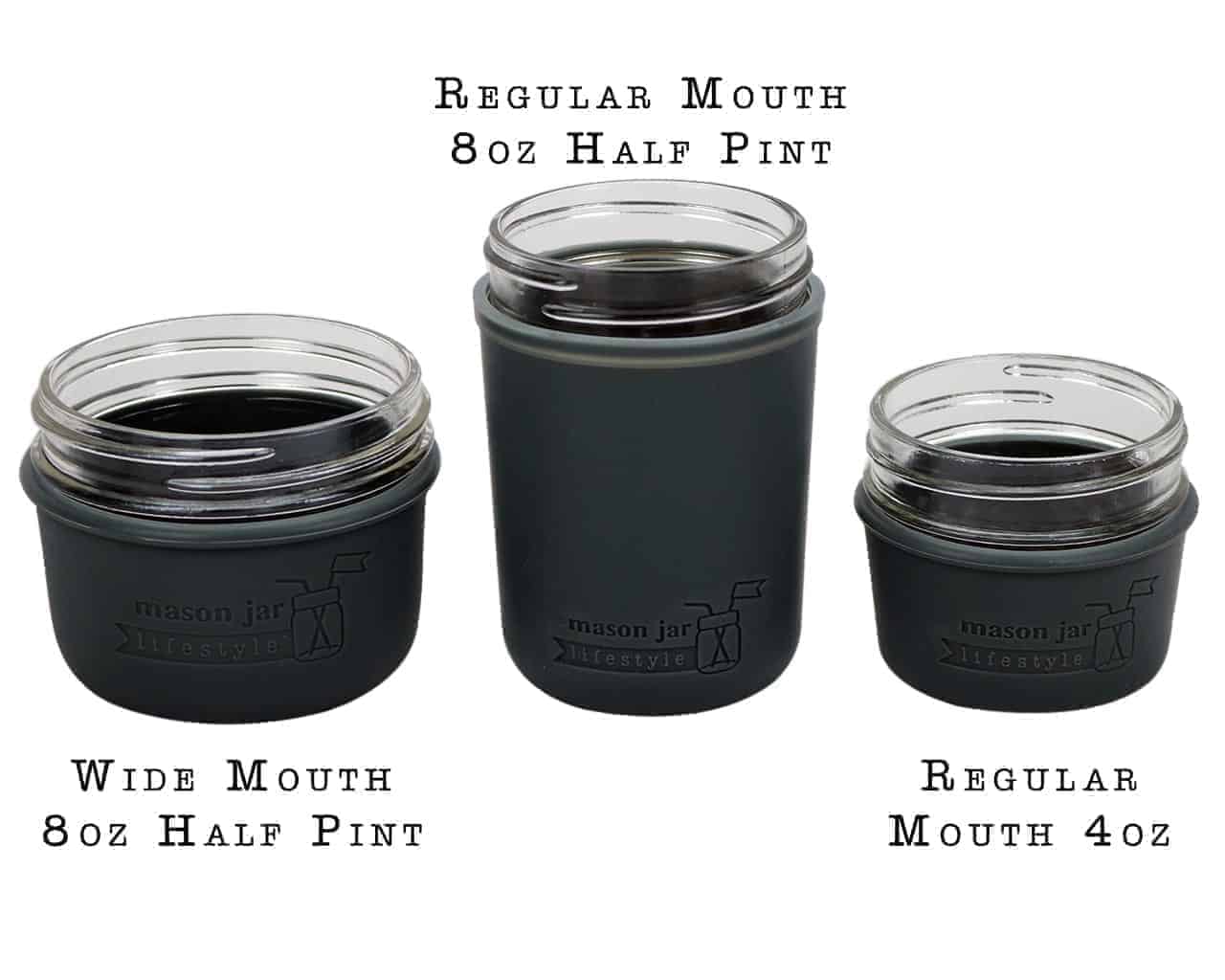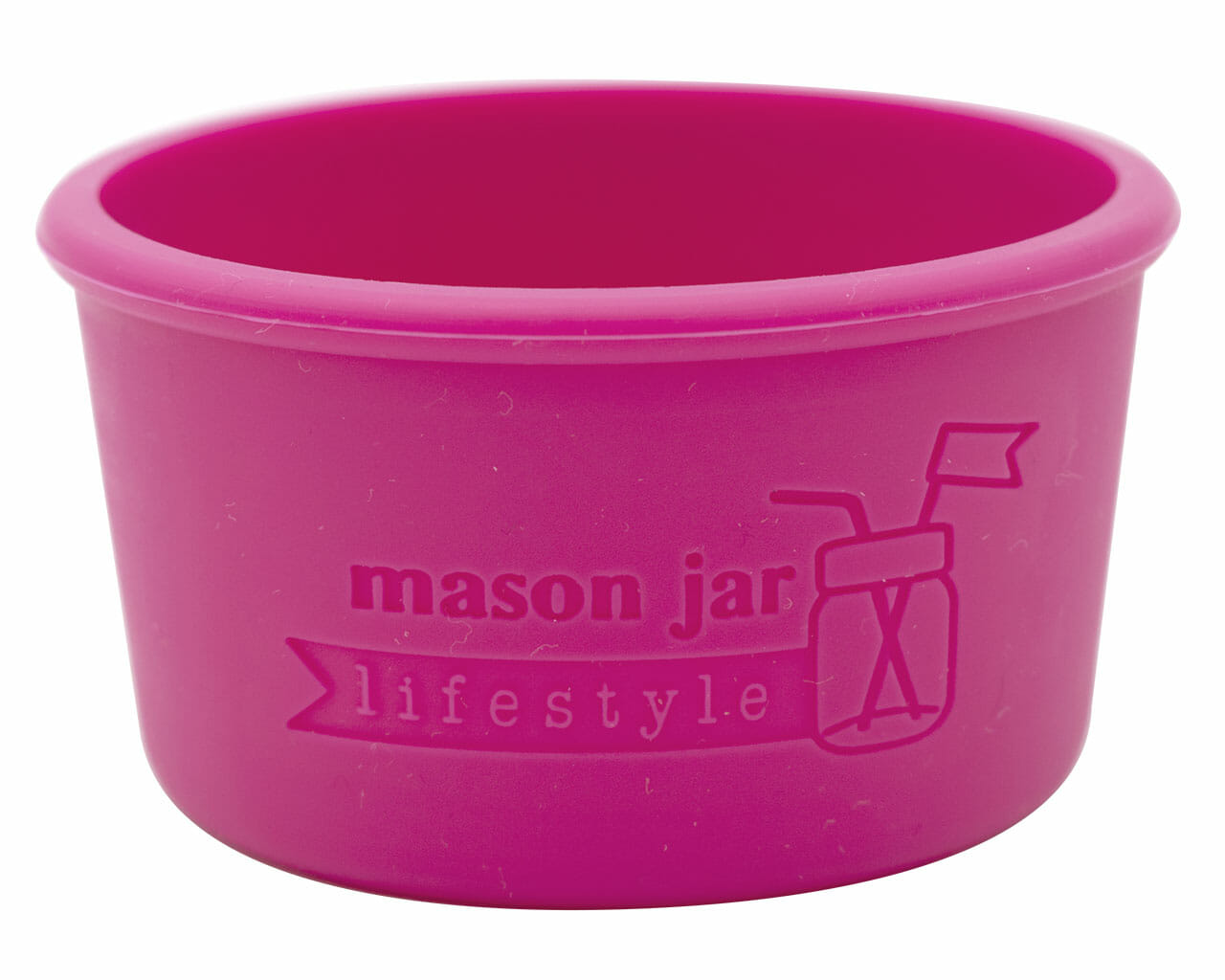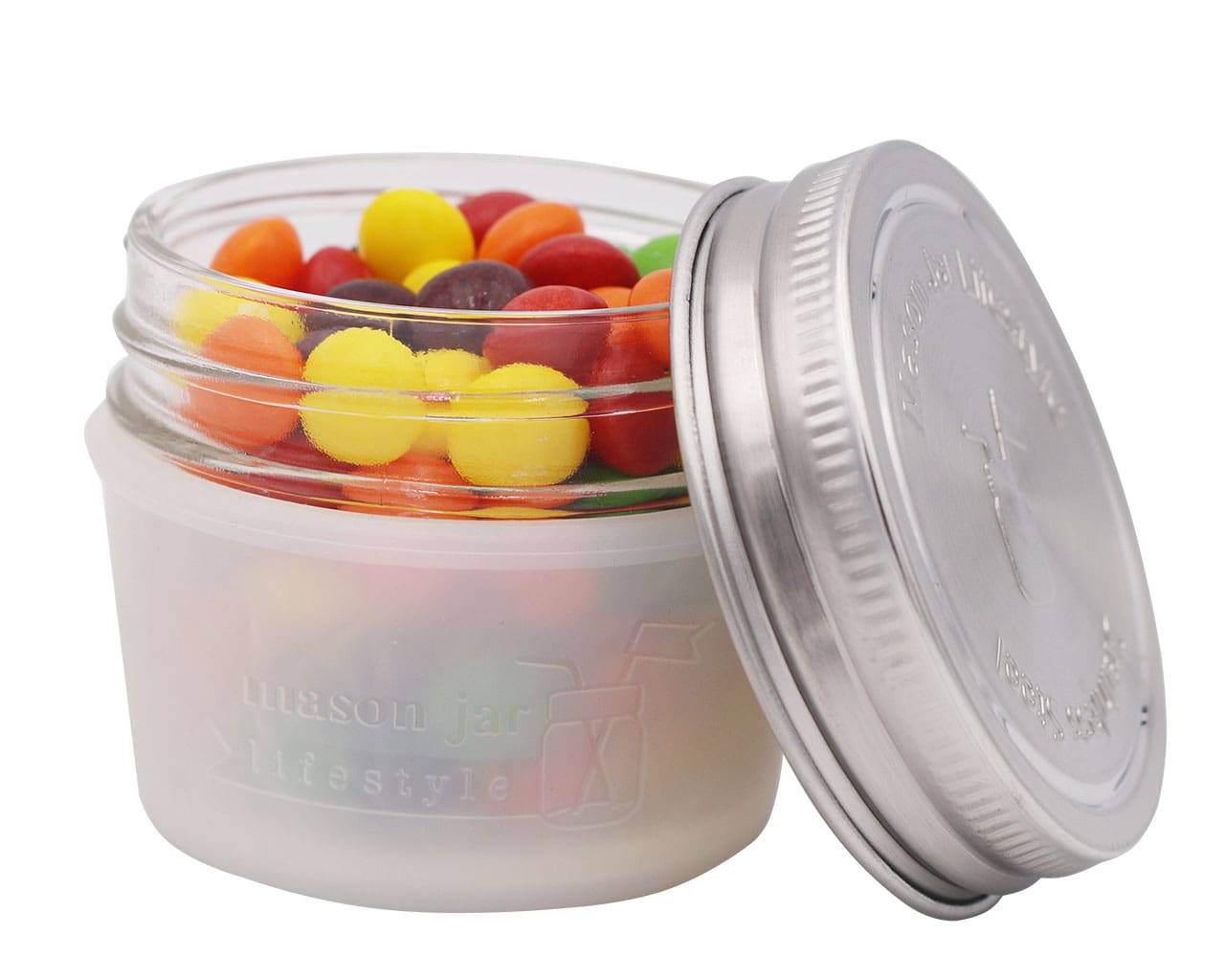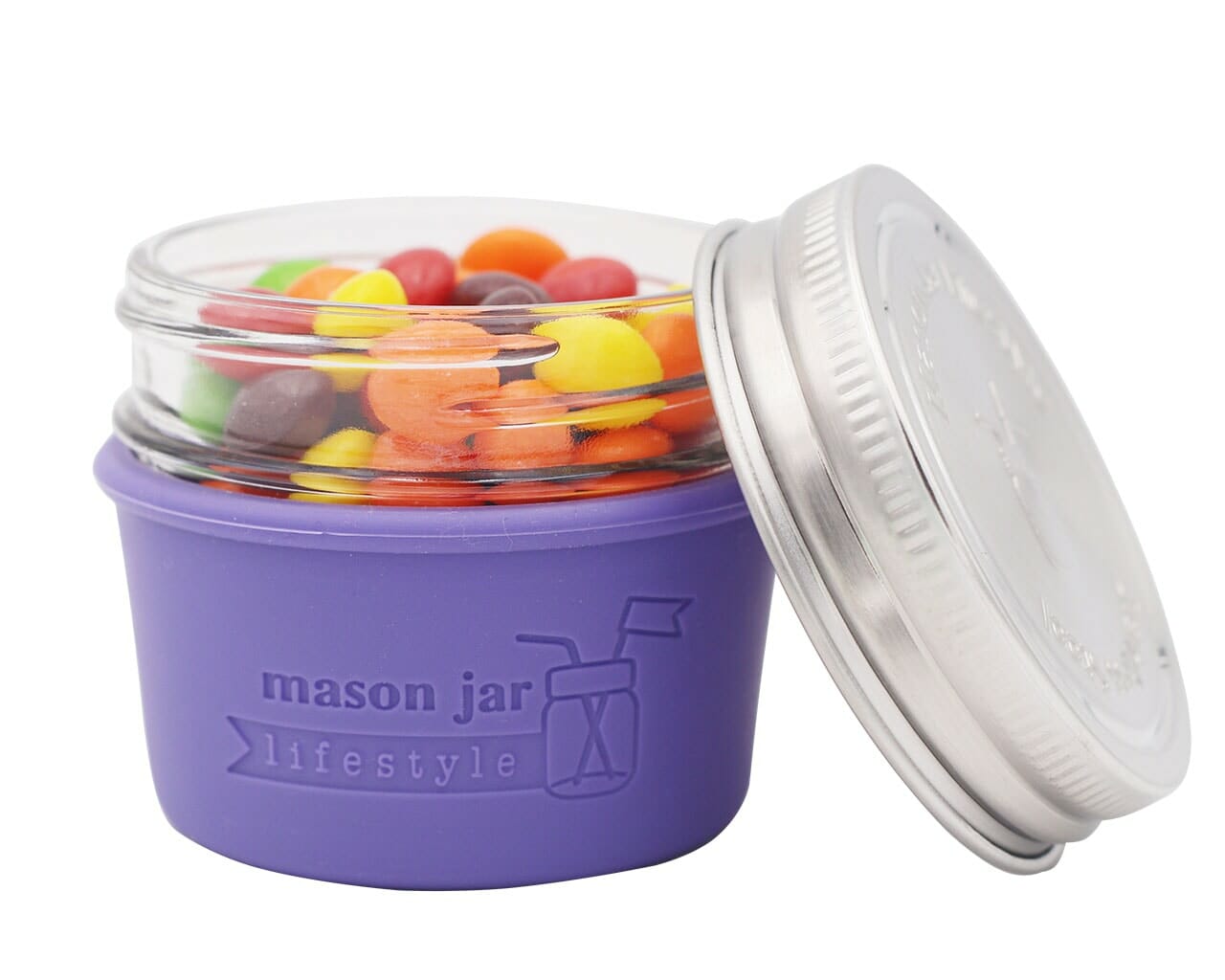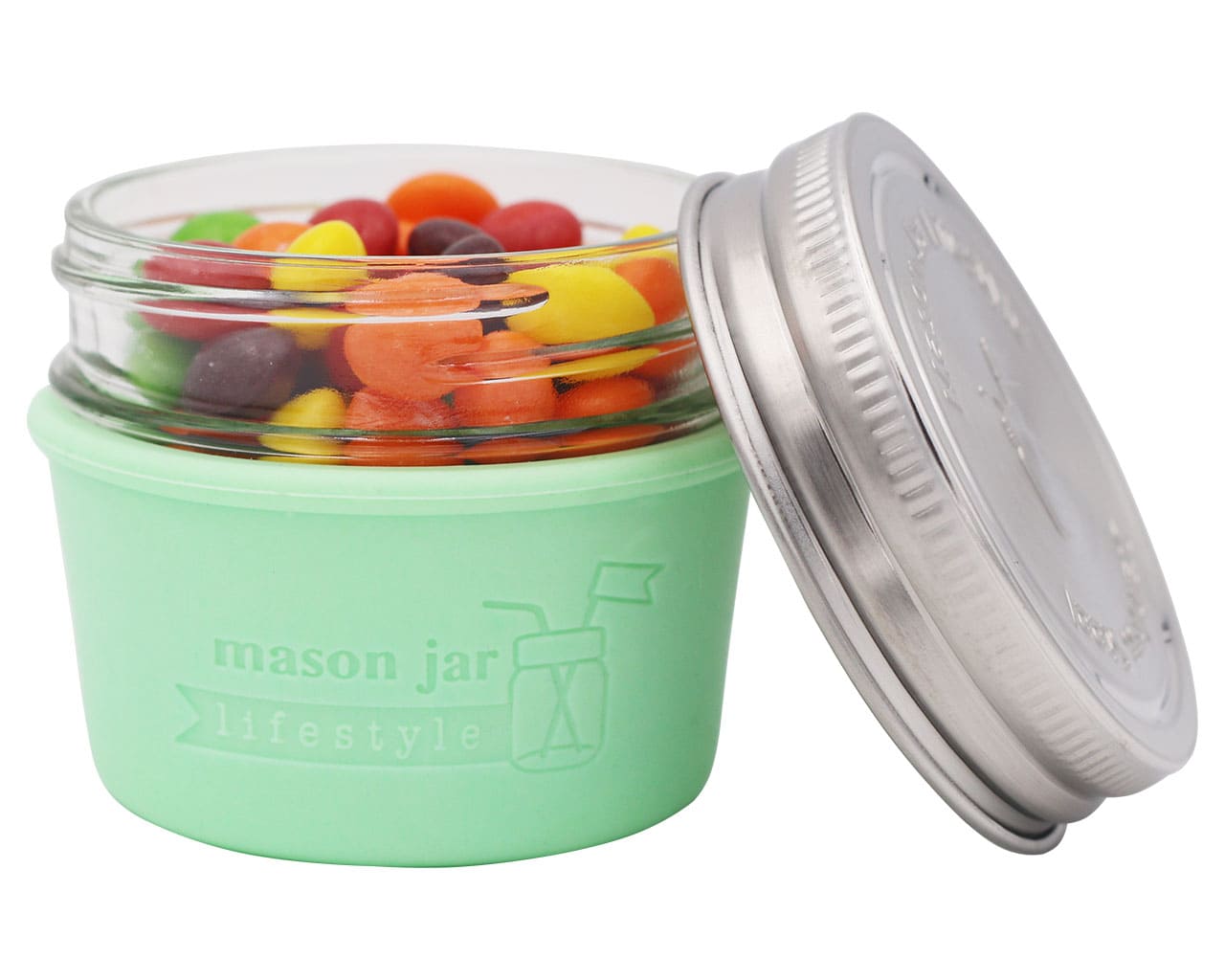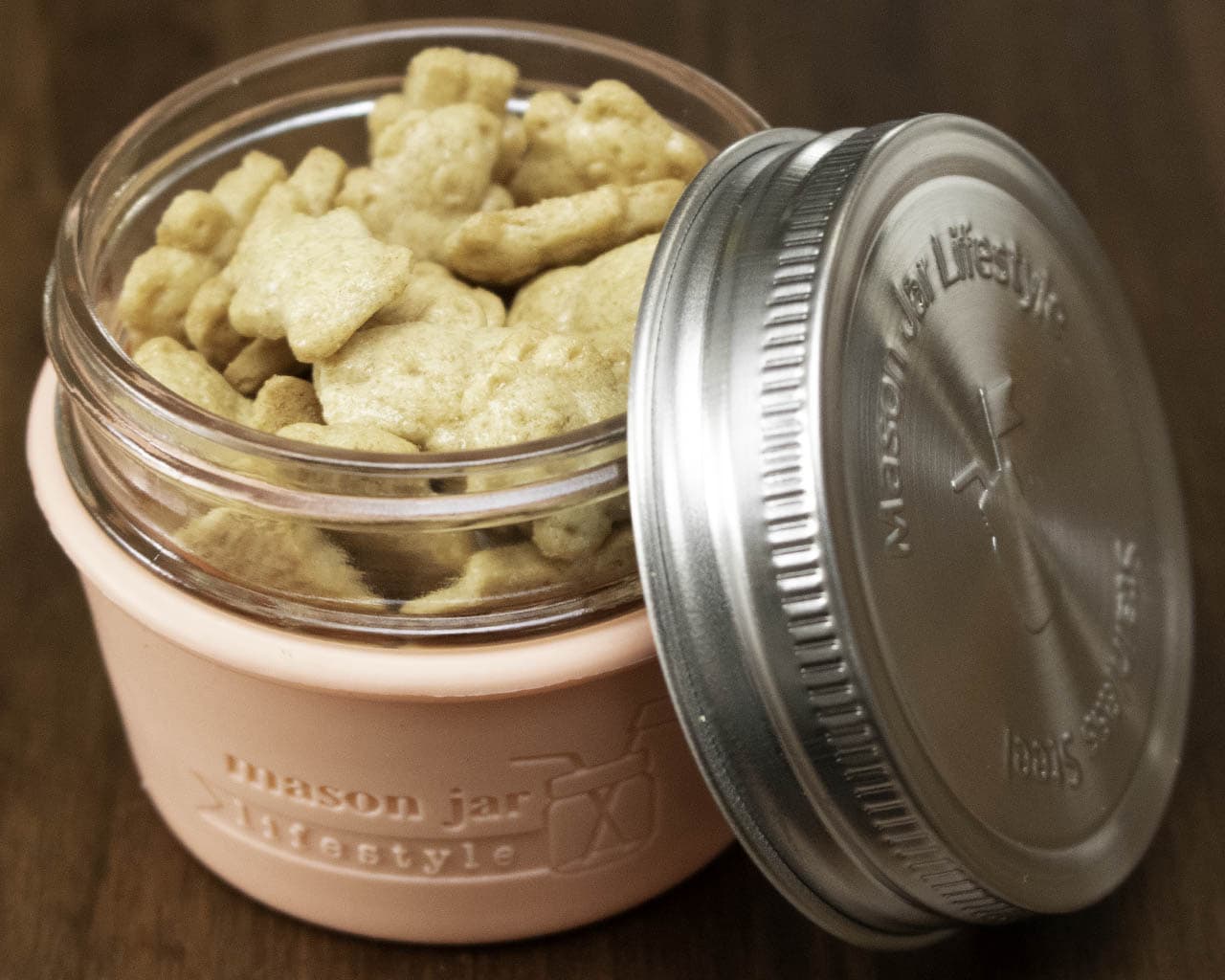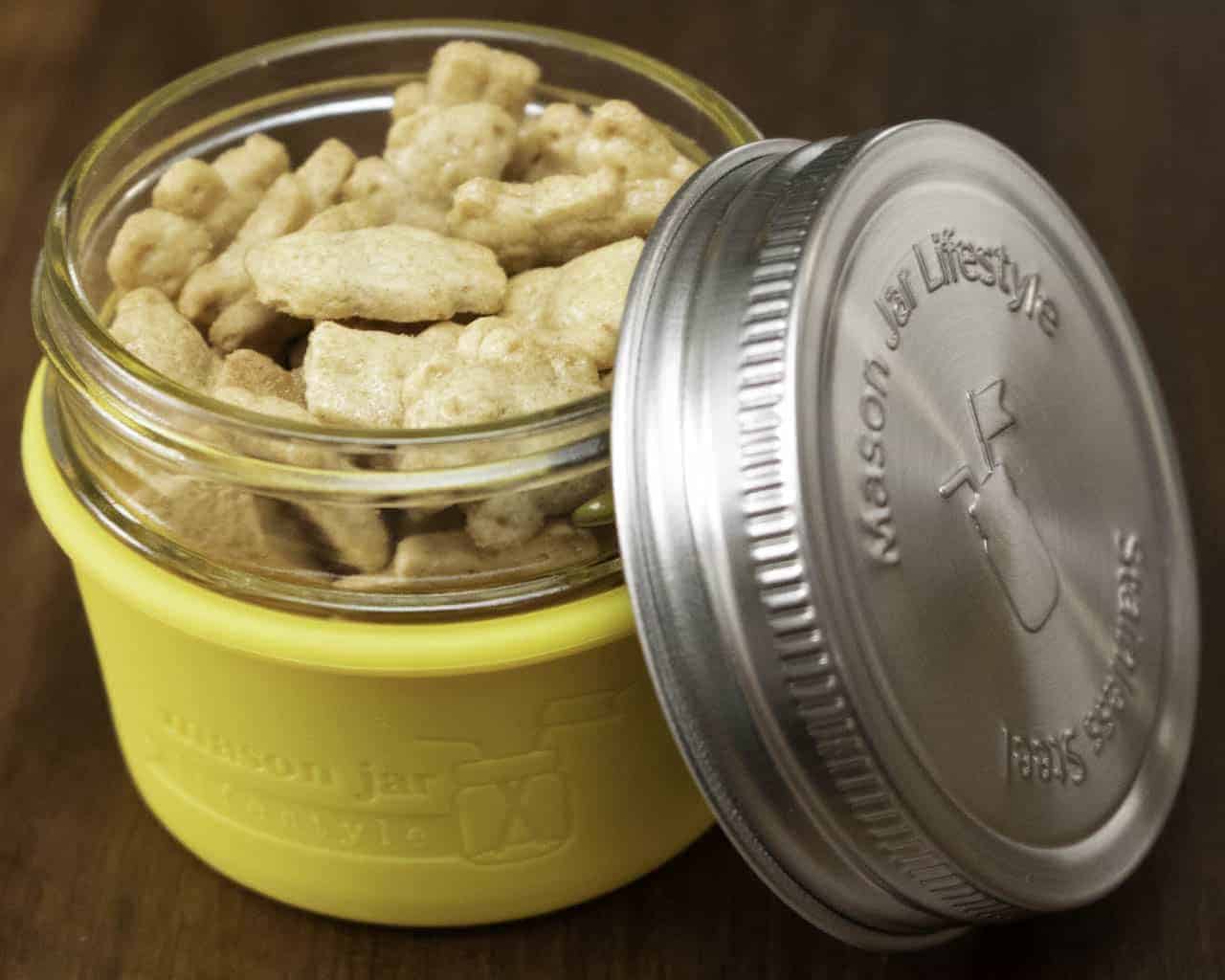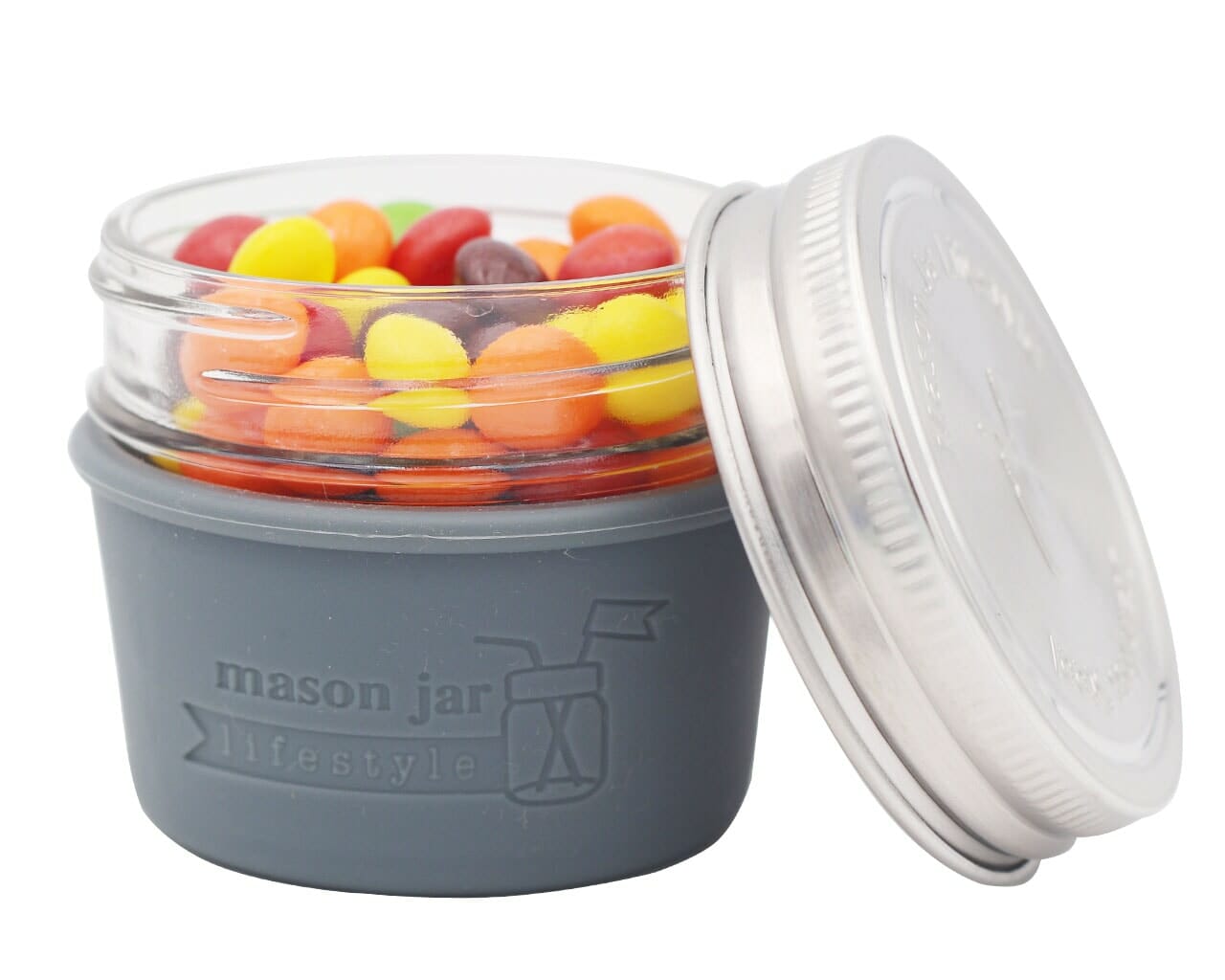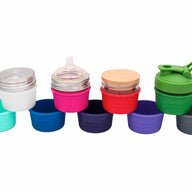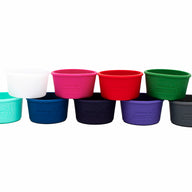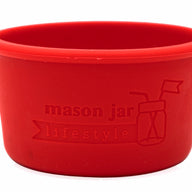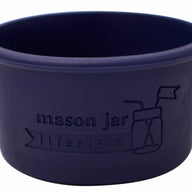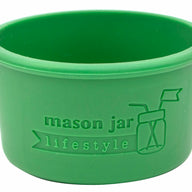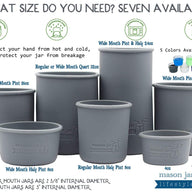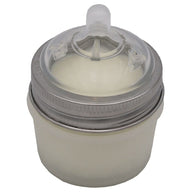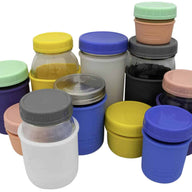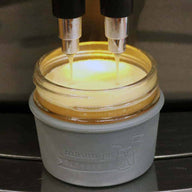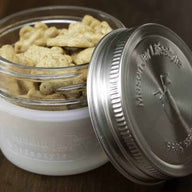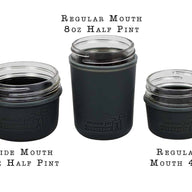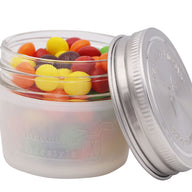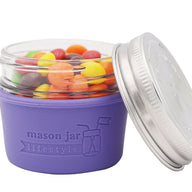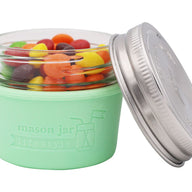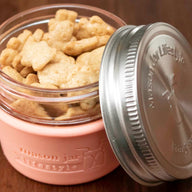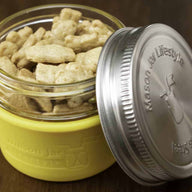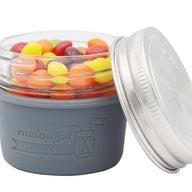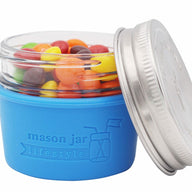 Product Description
I use these as an adorable espresso cup. The silicone sleeve adds grip, looks great, and I love the feel of it in my hand.
We designed the sleeve to fit tight enough that it won't fall off, but loose enough that it is still easy to get on and off. Different brands of jars will vary a little in size, but it should stretch to fit almost any of them.
Use a different color for each family member, and stop wondering which jar is yours!
This size does not have a hole in the bottom, so you can also use it without a glass jar inside.
Microwave safe means you can heat up your beverage without removing the sleeve. Or take out a frozen jar of food, put a koozie on it, and heat it up.
Since they don't touch your beverage, I often just rinse them, but they are also dishwasher safe. You can leave them on the jar, but I find that water gets trapped so I prefer to separate them to clean the jar.
They make great "pup cups" too!!!
Simple & Great
My wife and I are using these sleeves for baby bottles and toddler sippy cups. My main concern was how effectively they would hold up to our toddler's testing gravity with a mason jar cup. It didn't take long for the kiddos to try it out, and the mason jars are just fine! These sleeves protect the glass from shattering all over the floor, and are easy to clean.
Just what I wanted.
I was looking for a protective cover for my mason jar that would block light (to preserve the contents better). This sleeve fit perfectly, doesn't fall off but is easy to put on. It is a nice thickness with a cute design and does all I had hoped. So, I bought more. :)
Great addition to the mason jar that can be protected.
Nice quality
I got these for baby bottle covers and baby food jars. They're thick and good quality. Easy to put on, but they don't easily fall off. Nice selection of colors too.
Adorable, perfect fit
These were the perfect fit, not too snug that you couldn't remove them, but not to loose that they fall off. They protect the jars, which is perfect because I'm using them for home made mason jar bottles
Learn More about Mason Jar Lifestyle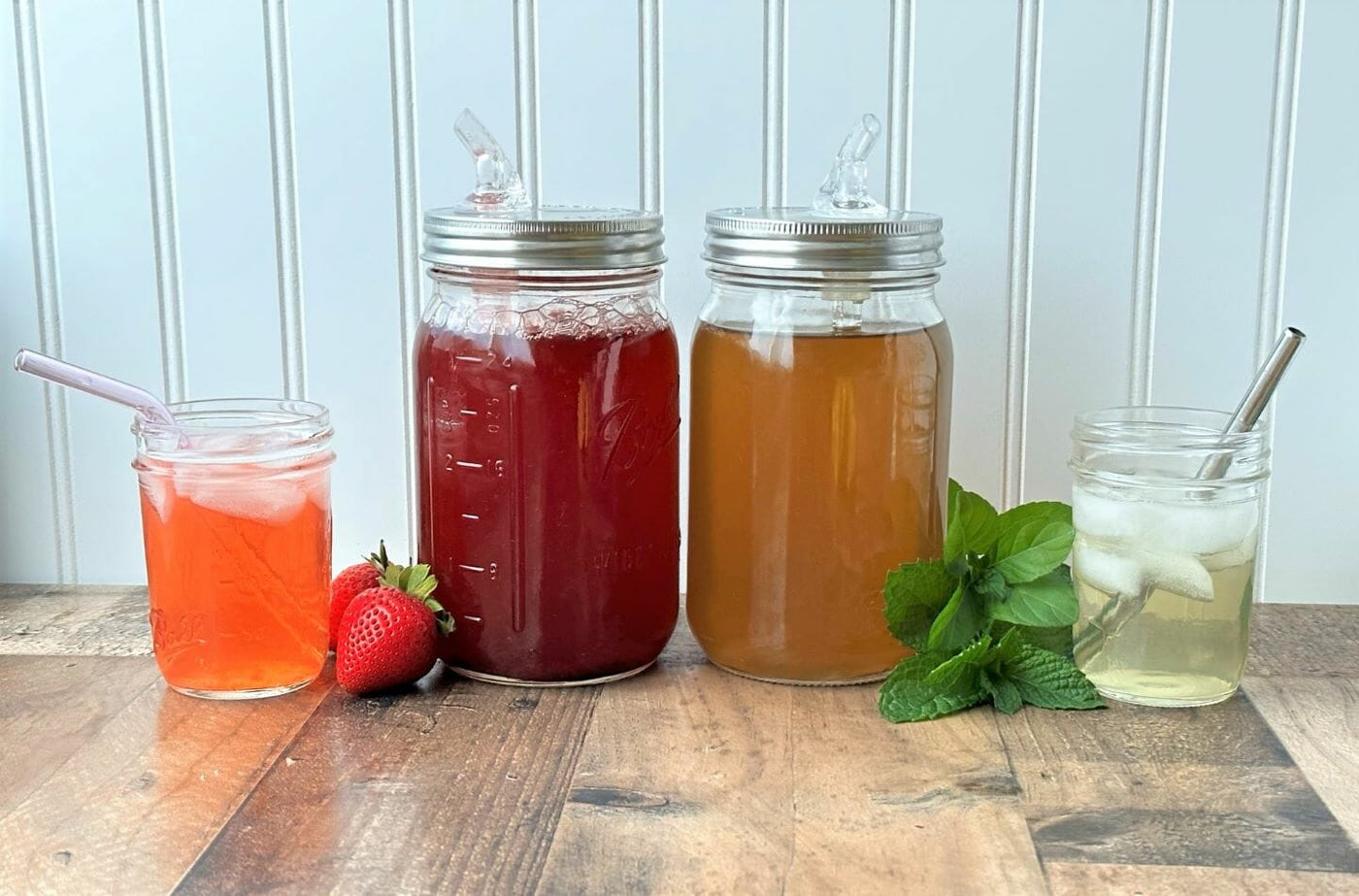 Check Out Our Blog
Find the latest recipes, DIY projects, and much more. All created and curated by our Mason jar experts.
View the Blog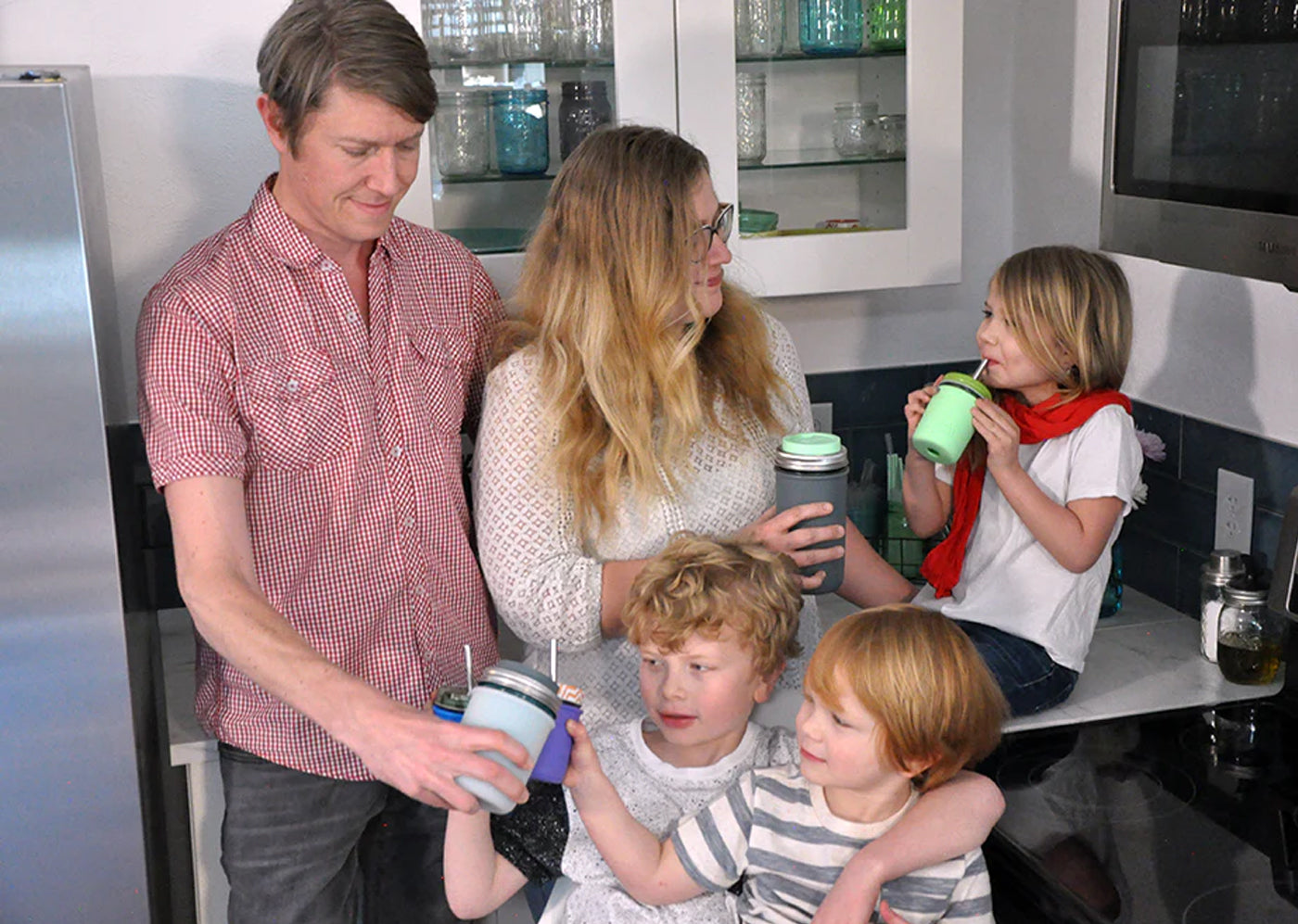 Our Story
We're proud to be a Colorado-based small, family-owned business and your home for authentic, eco-friendly mason jar innovations.
Hear our Story