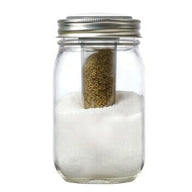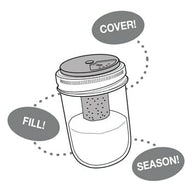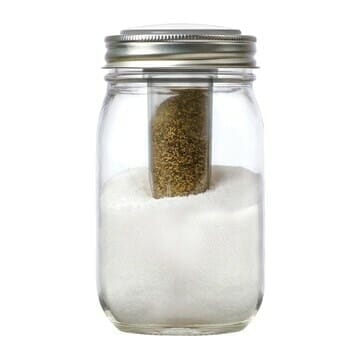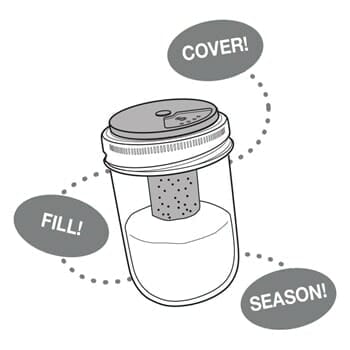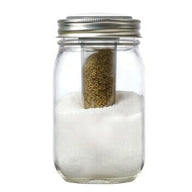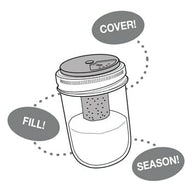 Product Description
Comes with a logo stamped stainless steel band
I love it. I always keep it on my dining table. I think these you make great little gifts
I love this lid, what a great idea, it works well with a jelly jar too
This Salt and Pepper Shaker Lid is an Absolute Must Have!!
First let me say that I love using Mason jars! And this Salt and Pepper Shaker lid is perfect on my kitchen table! It's handy to have the salt and pepper right together in one jar and you can select whichever one you want or both. The fact that it can close completely to avoids spills if it is knocked over, tops it off! I paired it with the Sugar Dispensing lid on a mason jar and together they look nice on my kitchen table! I am going to be ordering more of these lids for my camper!
Very handy!
I love this even more than I expected I would. Not only did it help clean up the cupboard by replacing two containers with one, but is handy for cooking and adding to your food with one turn of the lid.
Learn More about Mason Jar Lifestyle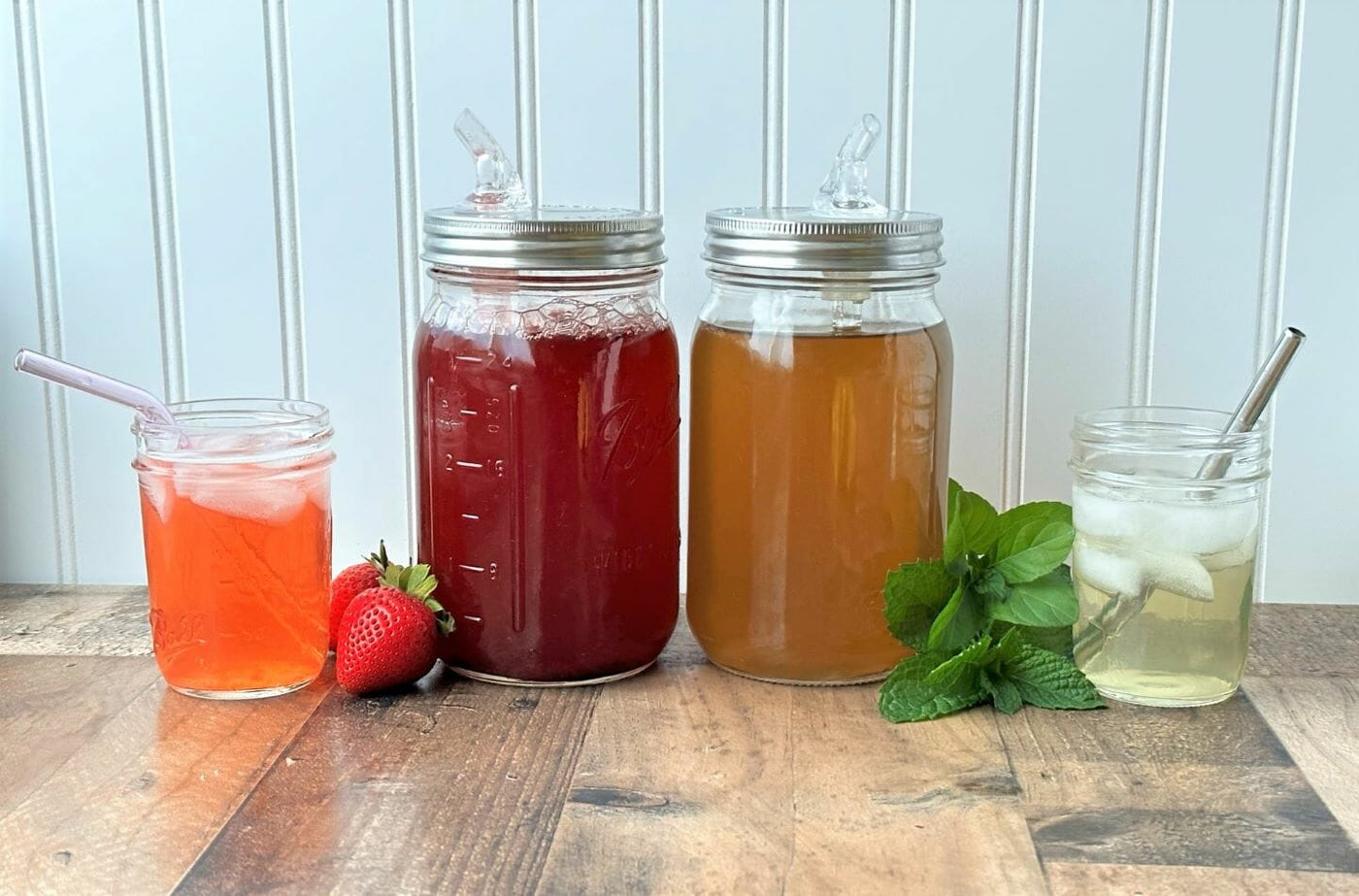 Check Out Our Blog
Find the latest recipes, DIY projects, and much more. All created and curated by our Mason jar experts.
View the Blog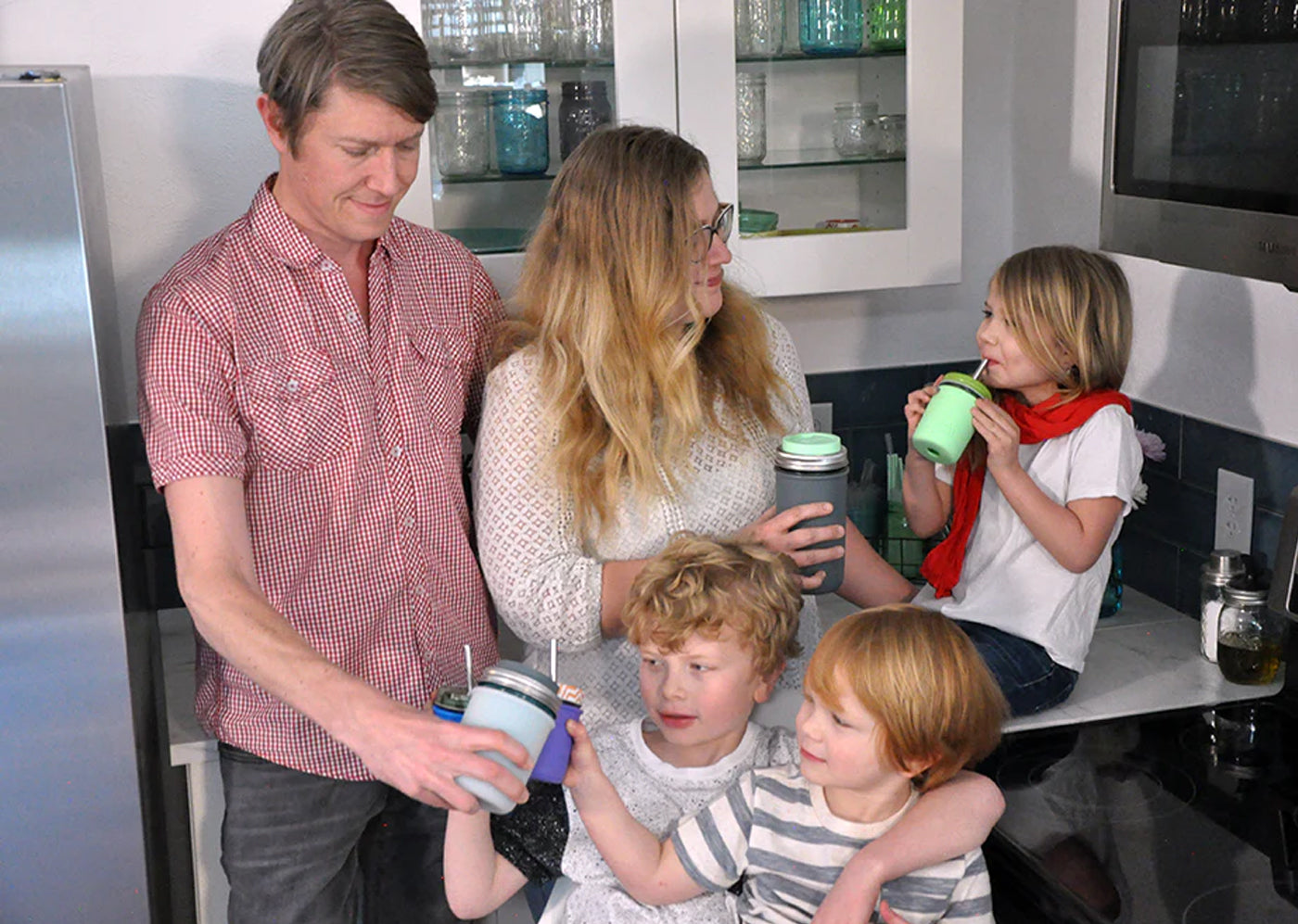 Our Story
We're proud to be a Colorado-based small, family-owned business and your home for authentic, eco-friendly mason jar innovations.
Hear our Story