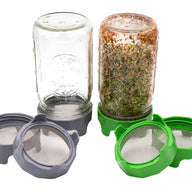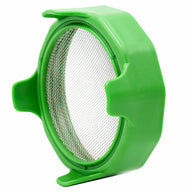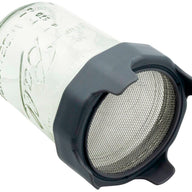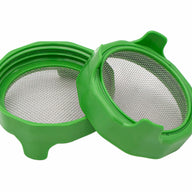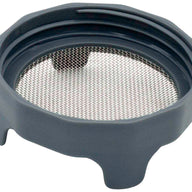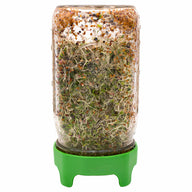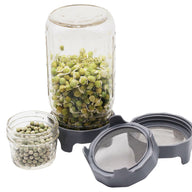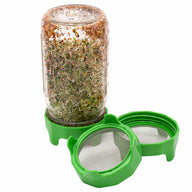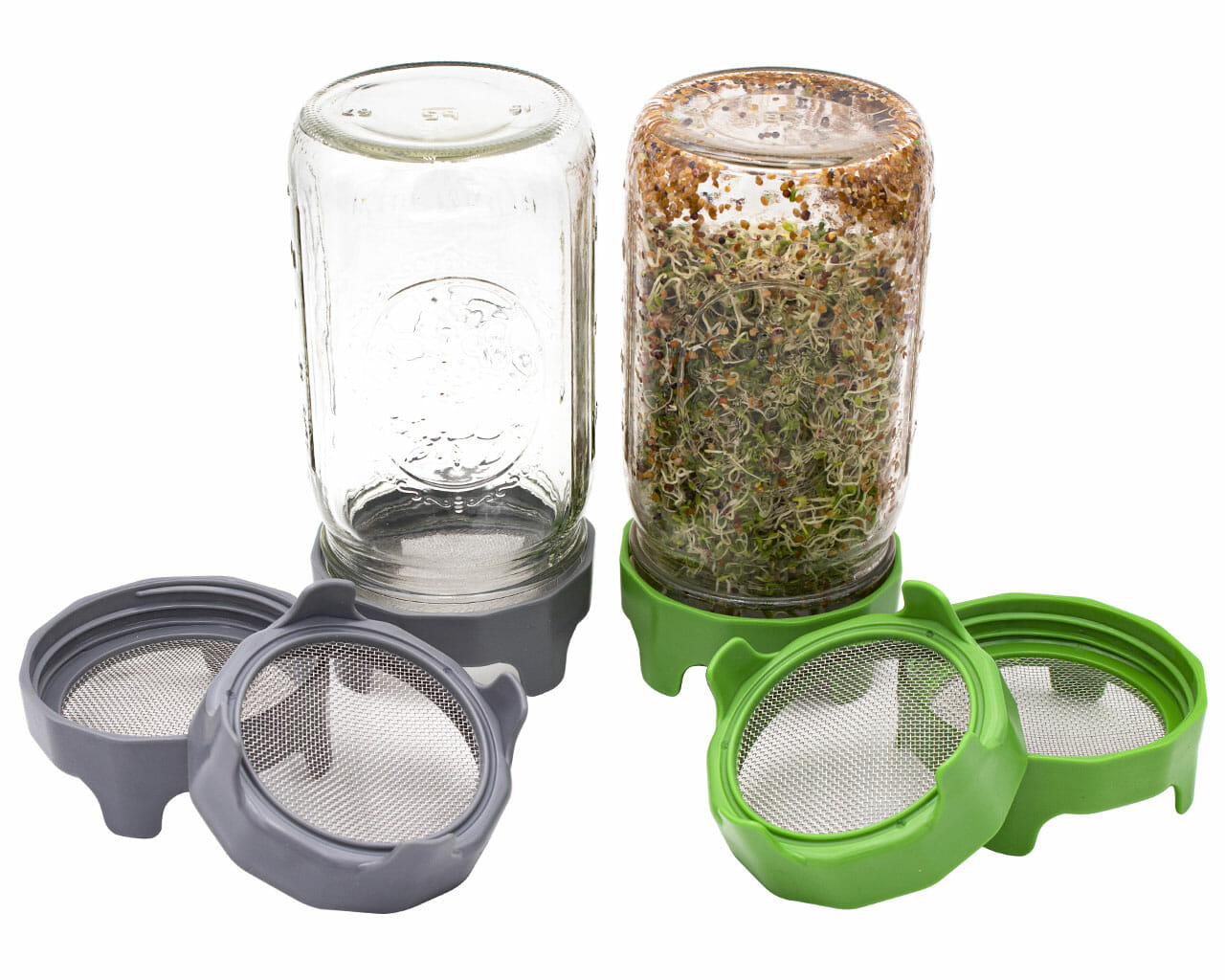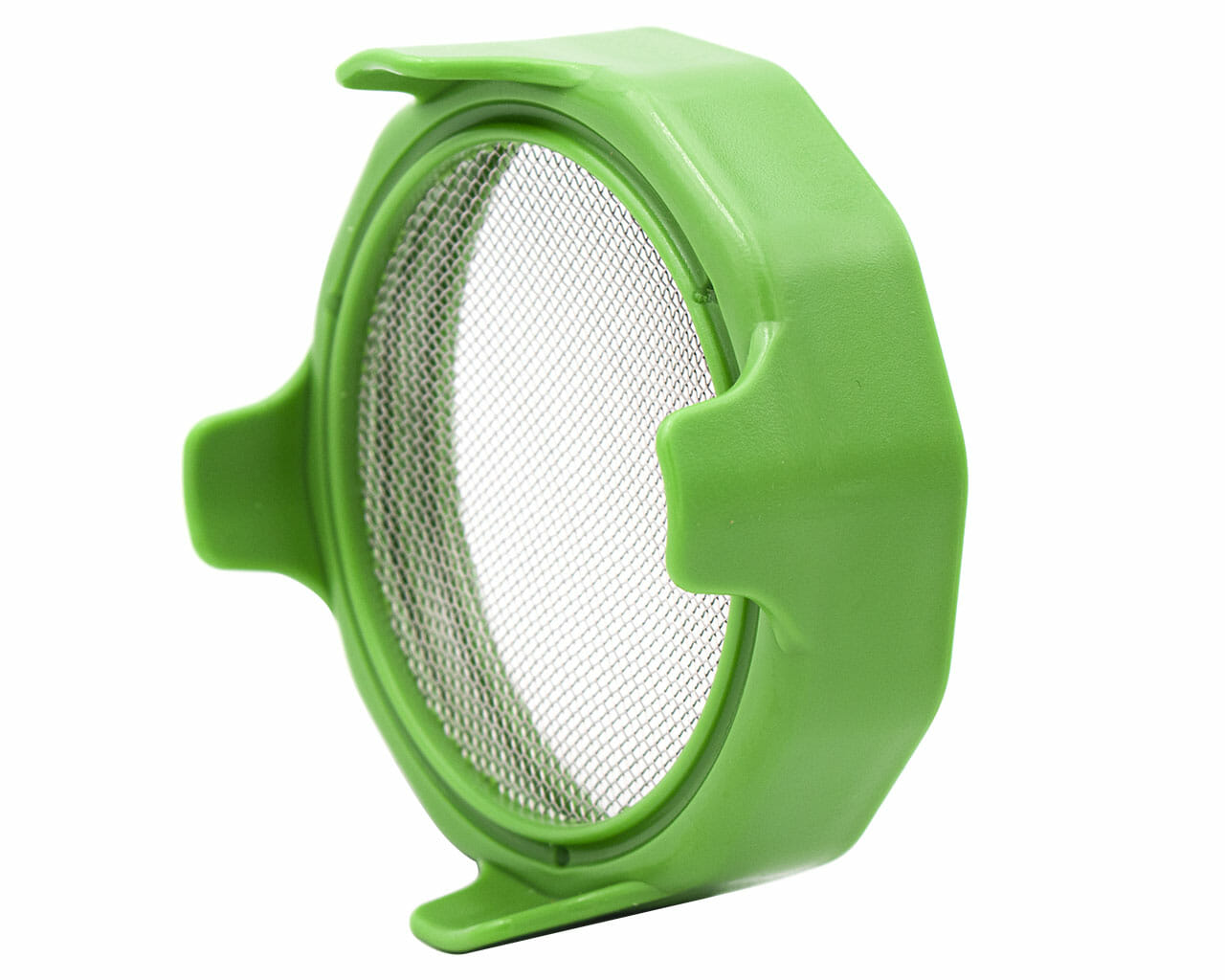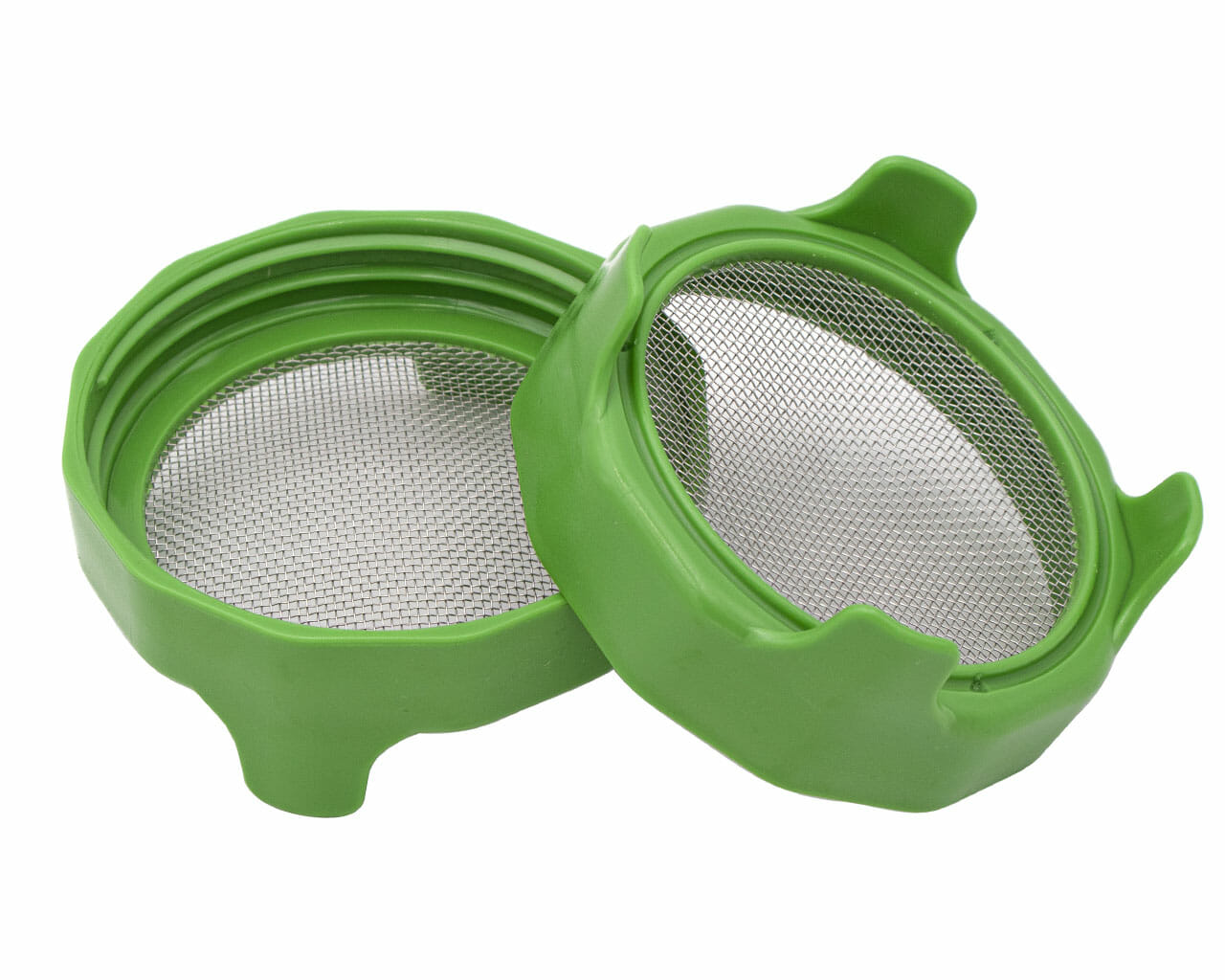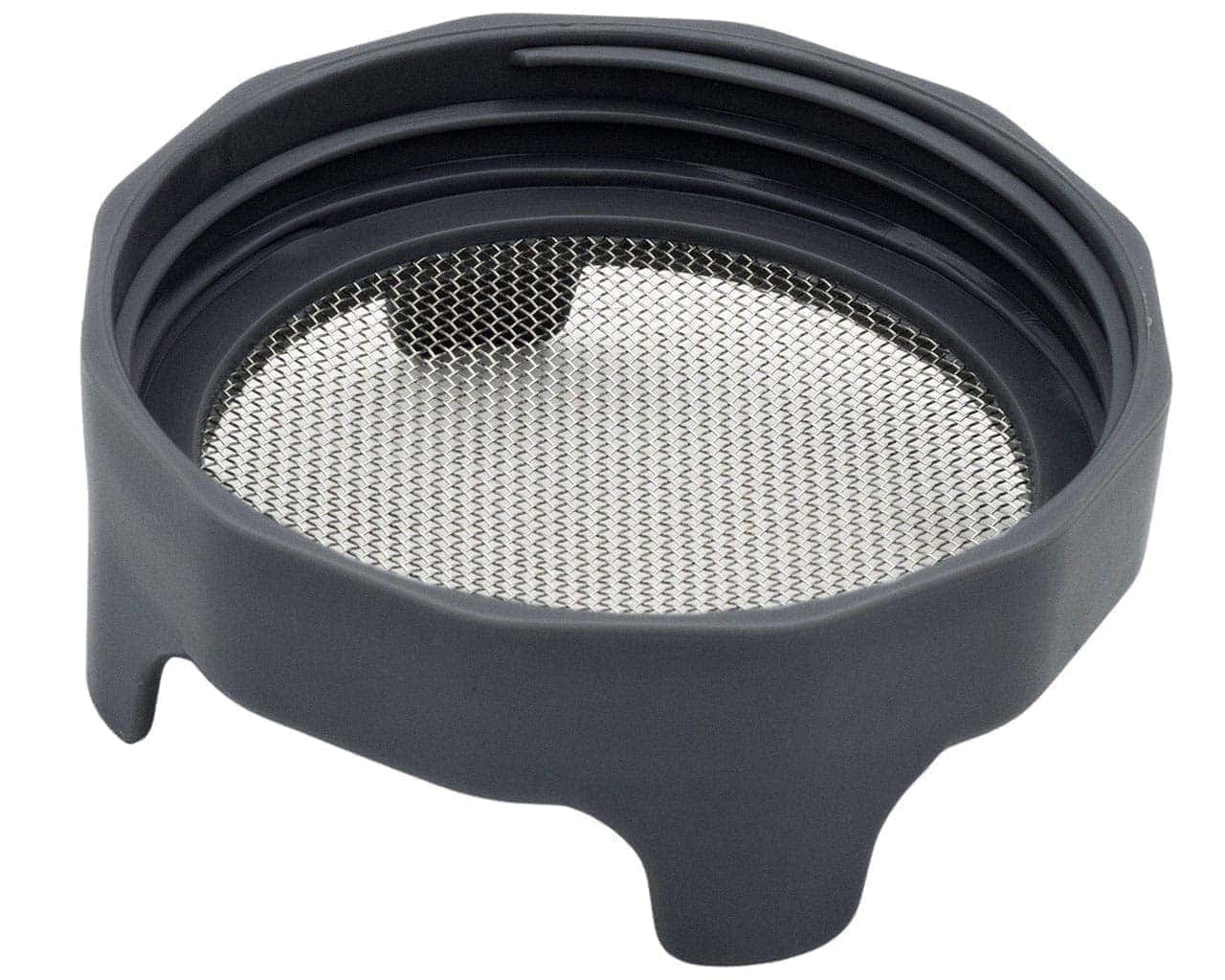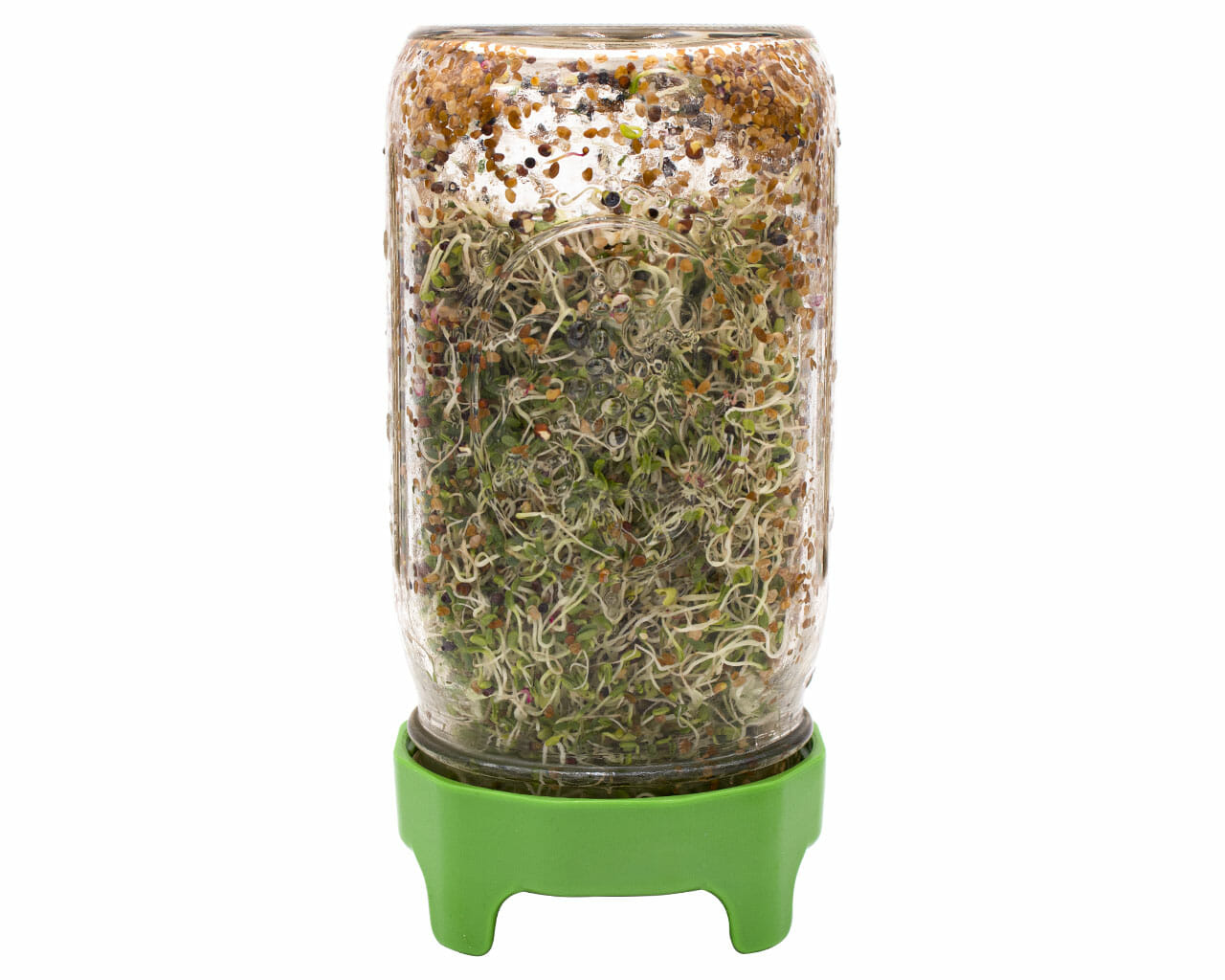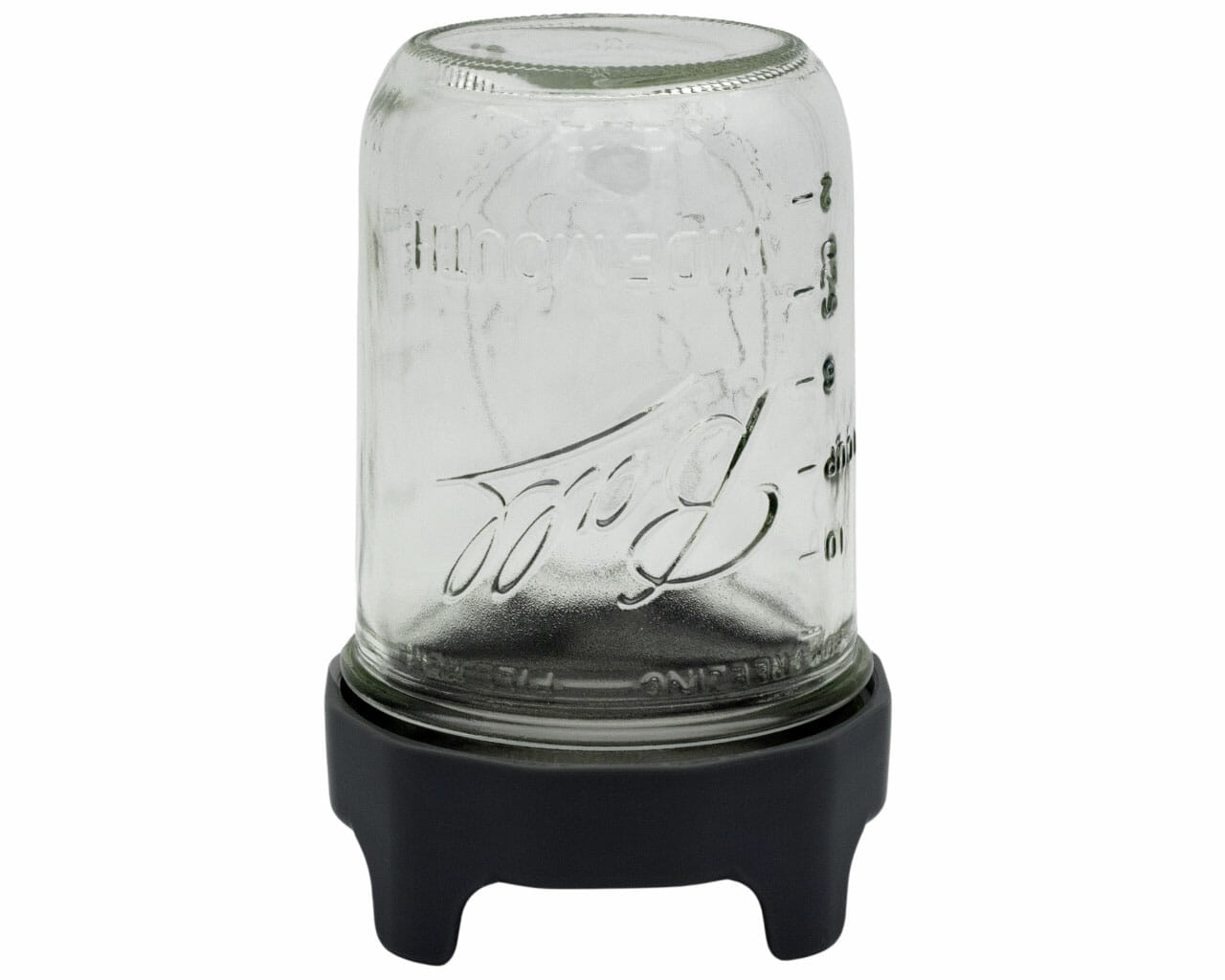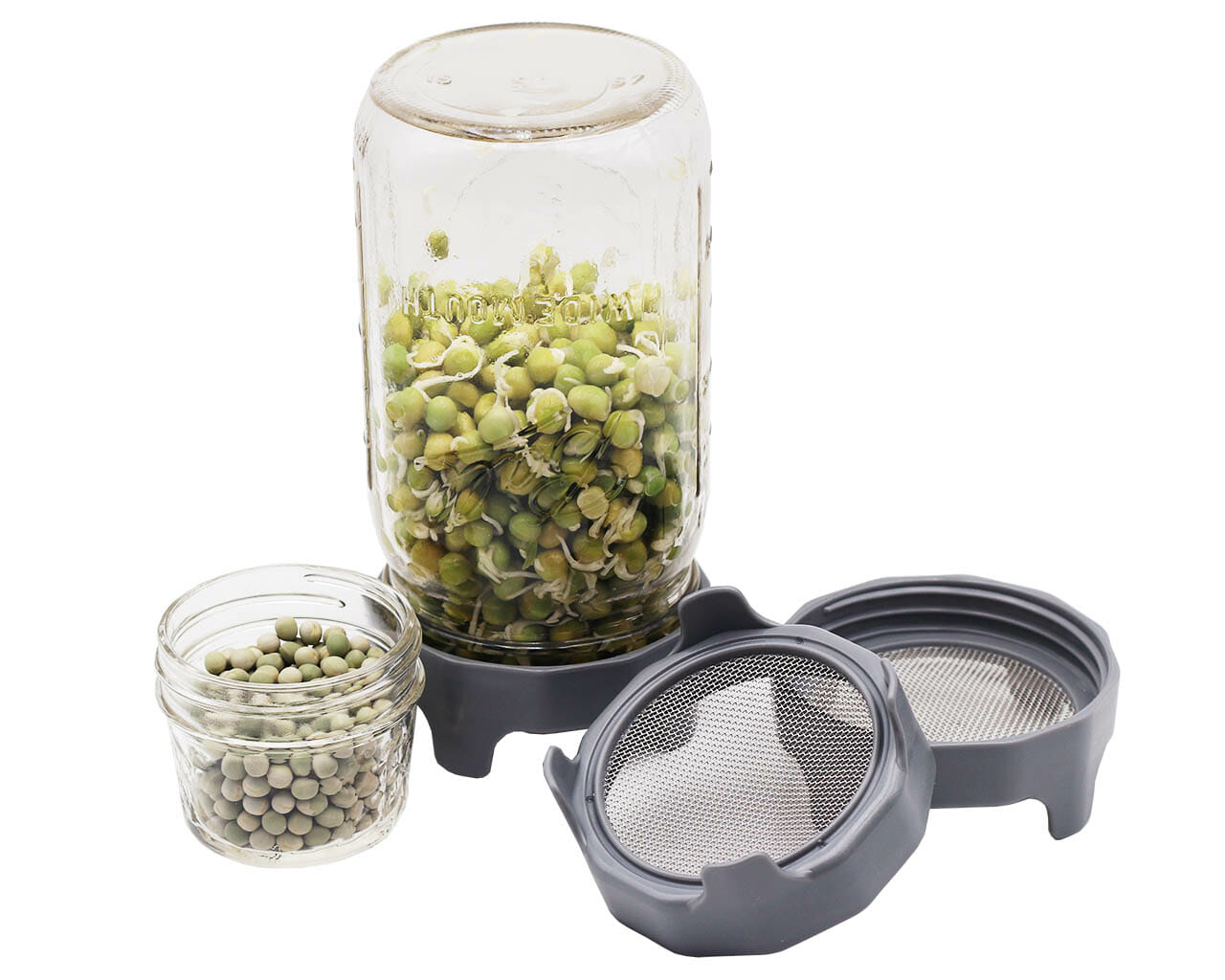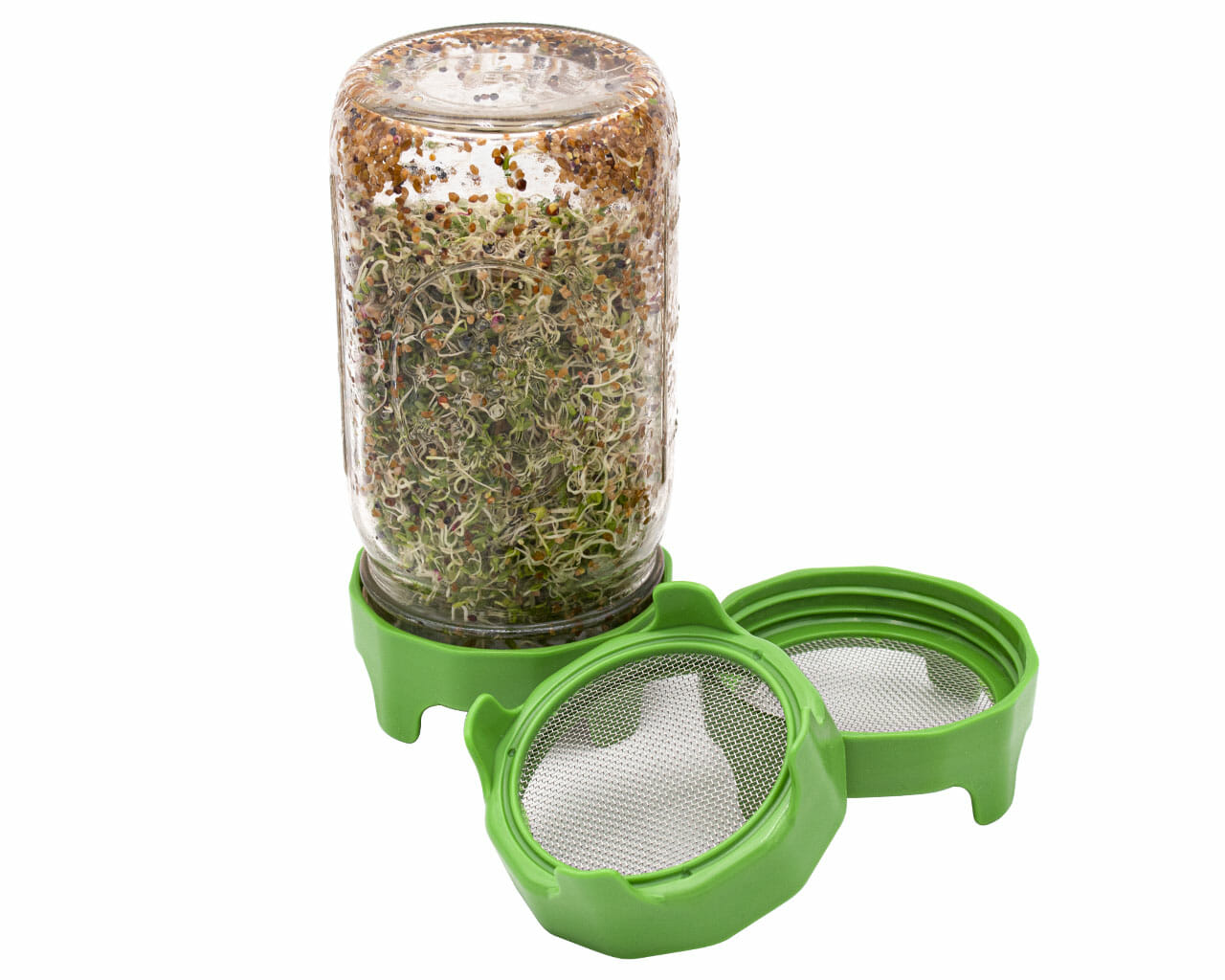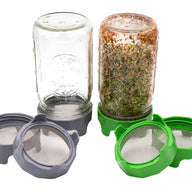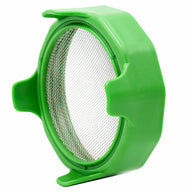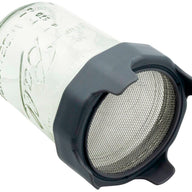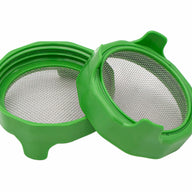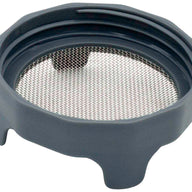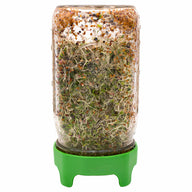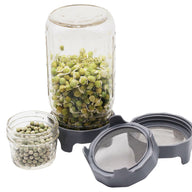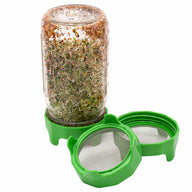 Product Description
This video features our all stainless steel sprouting lid, but they are used the same way:
The built in legs keep your sprouts from touching the counter when you tip the jar upside down to drain it, and allow airflow.
Made from BPA-free ABS plastic and 316 stainless steel, permanently attached together. Stainless steel is one of the most commonly used materials in the kitchen, used to make cookware, utensils, commercial food processing and storage equipment, and more.
Dishwasher, boiling water, and freezer safe.
Fantastic product!
I am currently growing my first batch of broccoli sprouts, due in 3 more days. I looked at different solutions to growing my own sprouts, since grocery stores around here have stopped carrying them. Many sprout-growing devices were bulky and take up a lot of counter space. Not these lids! I just stand them in a small plate for any excess water. All rinsing is done through the screen in the lid, and the lids don't rust, unlike the traditional metal variety. SO EASY, and HIGHLY recommended. With these lids and a couple of mason jars, there is NO reason why anyone cannot grow their own healthy sprouts.
Great. Thanks for your good service.
Excellent product!
I bought the Rust-proof Sprouting Lids with Built-In Stand for Wide Mouth Mason Jars, and really like them! They are much better that the basic snap-on green lids I had, and make sprouting seeds easier. Recommended!
Learn More about Mason Jar Lifestyle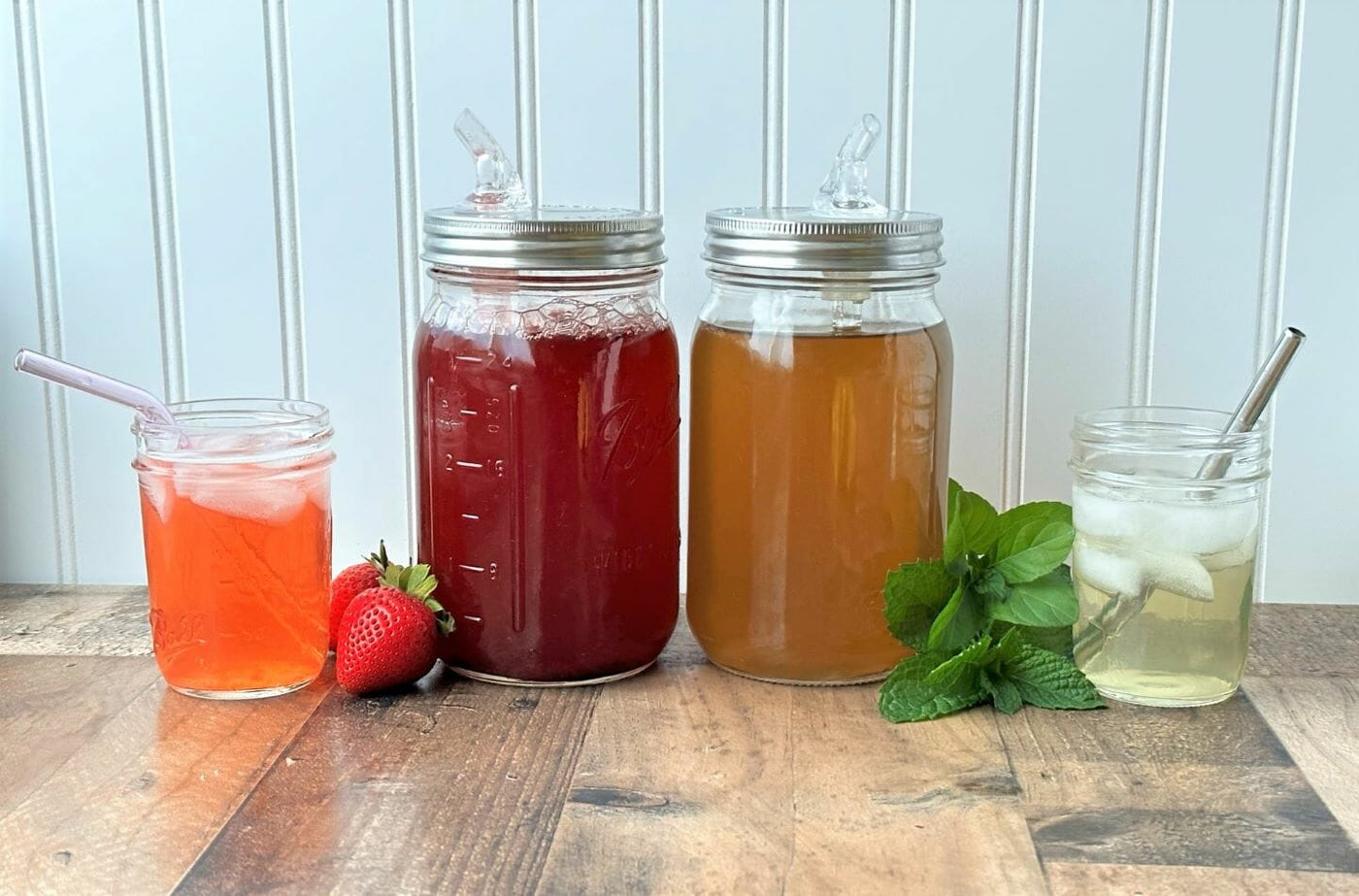 Check Out Our Blog
Find the latest recipes, DIY projects, and much more. All created and curated by our Mason jar experts.
View the Blog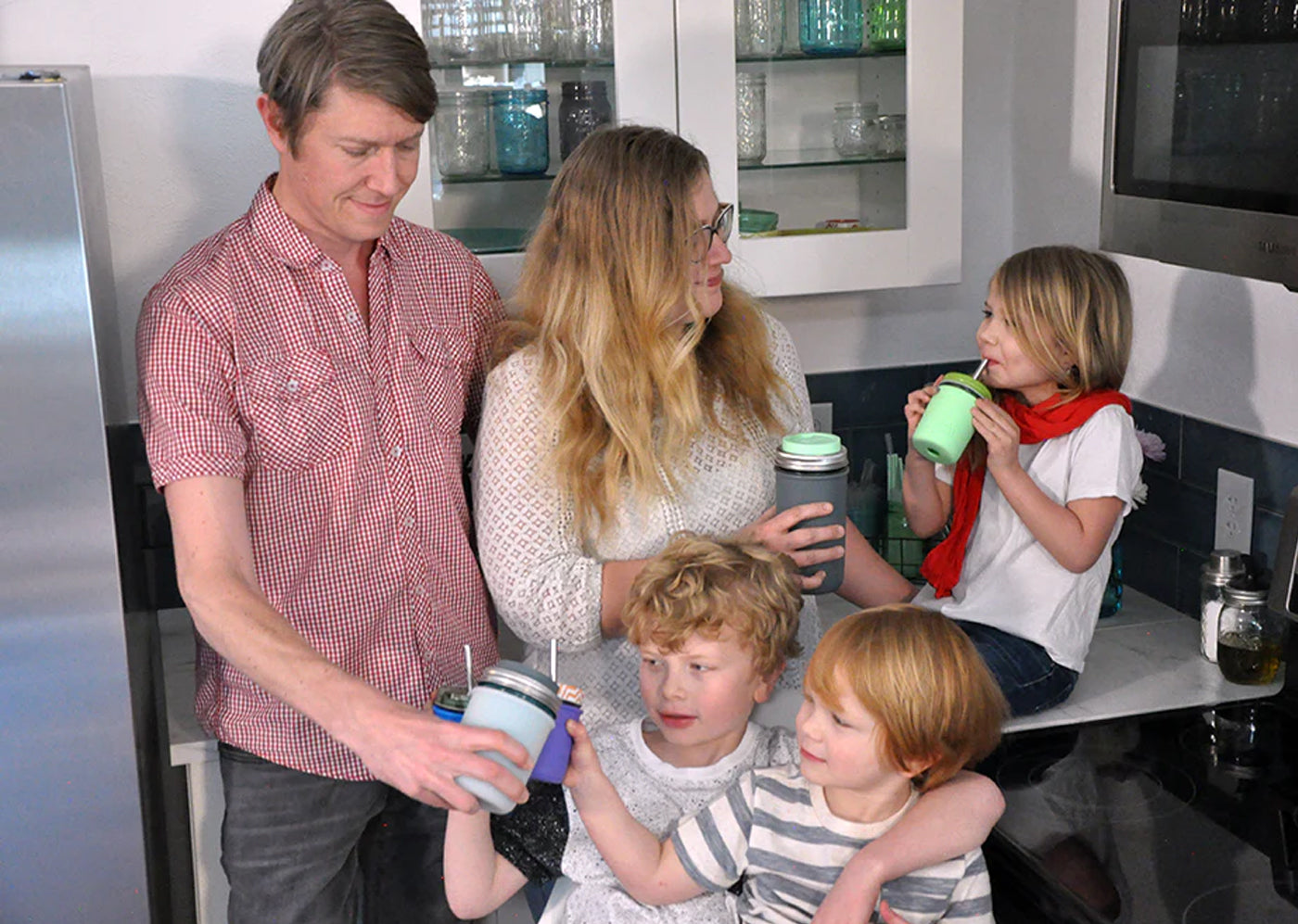 Our Story
We're proud to be a Colorado-based small, family-owned business and your home for authentic, eco-friendly mason jar innovations.
Hear our Story