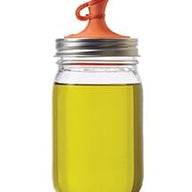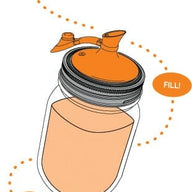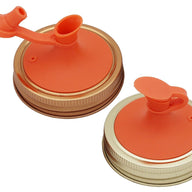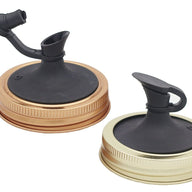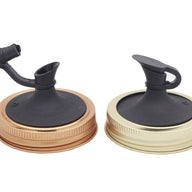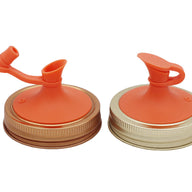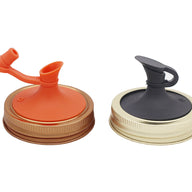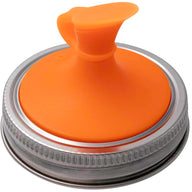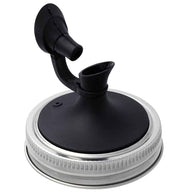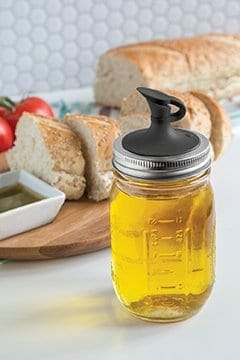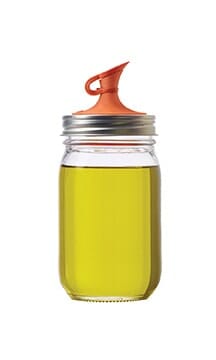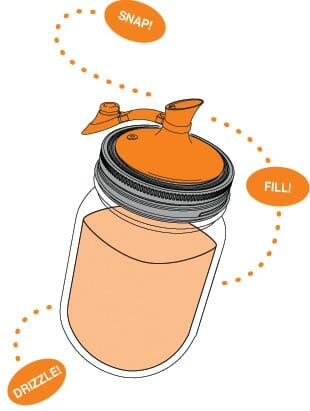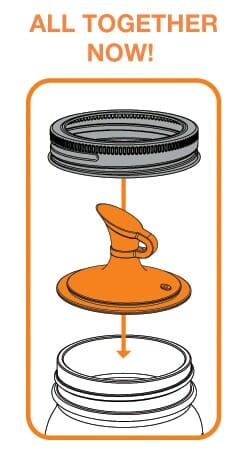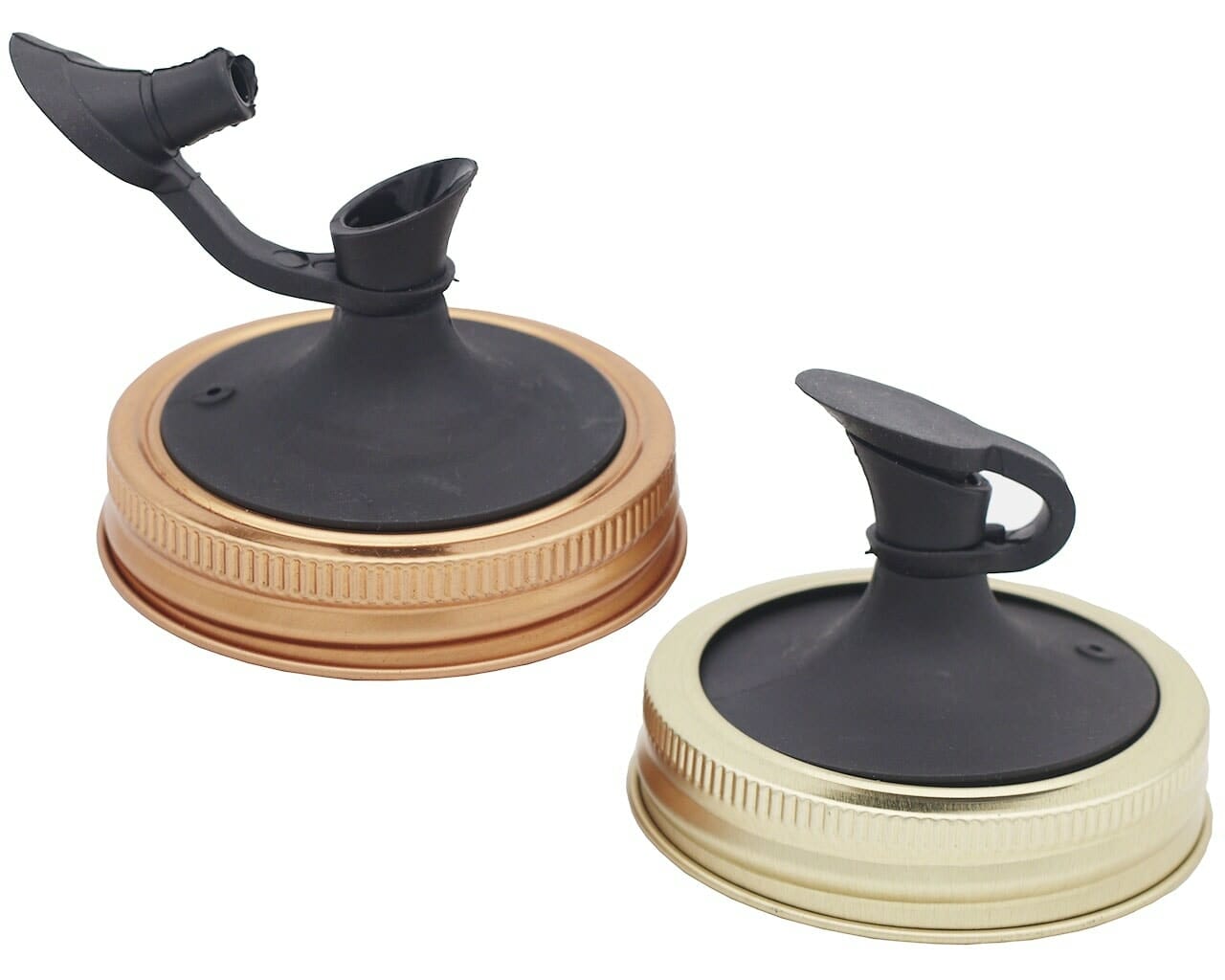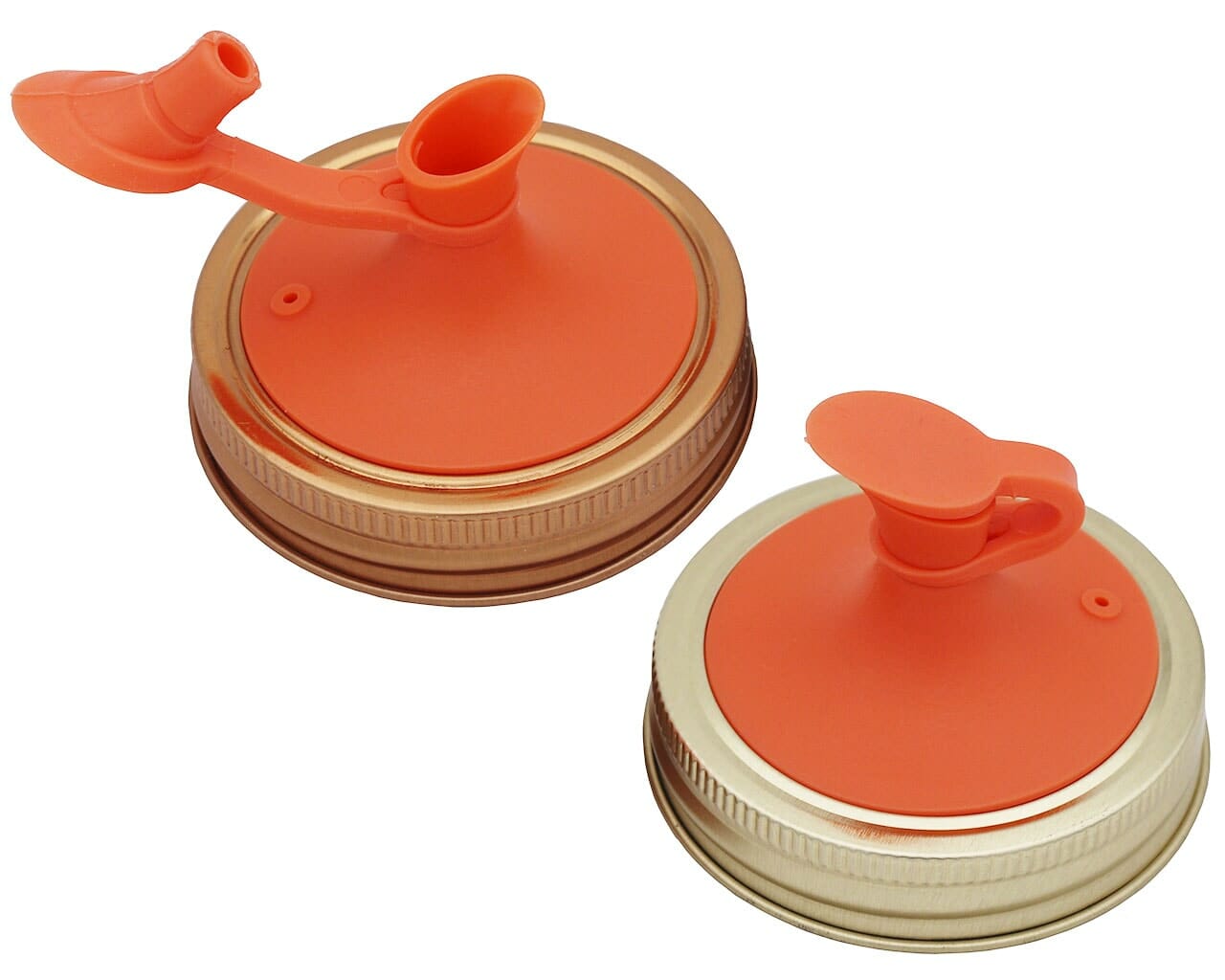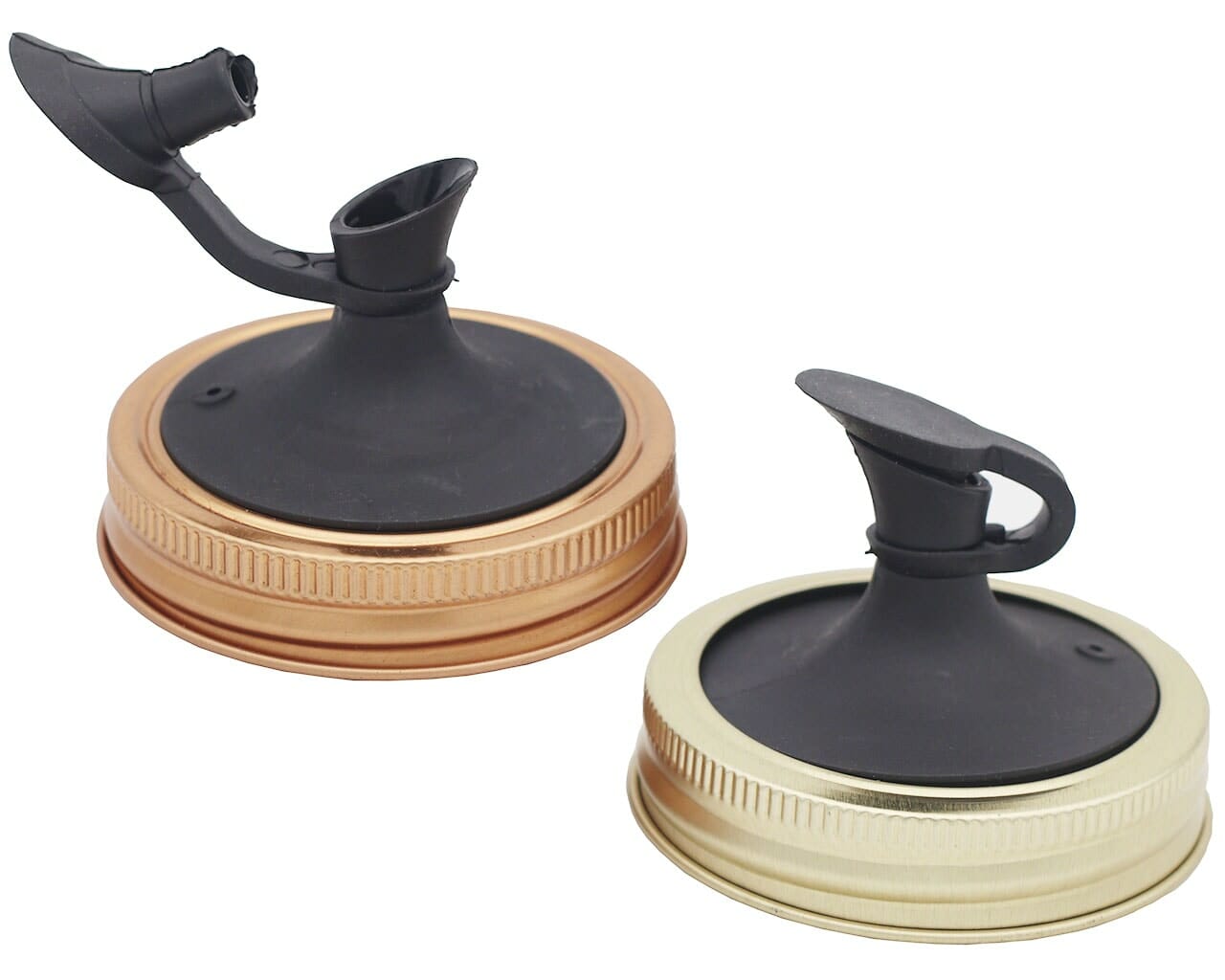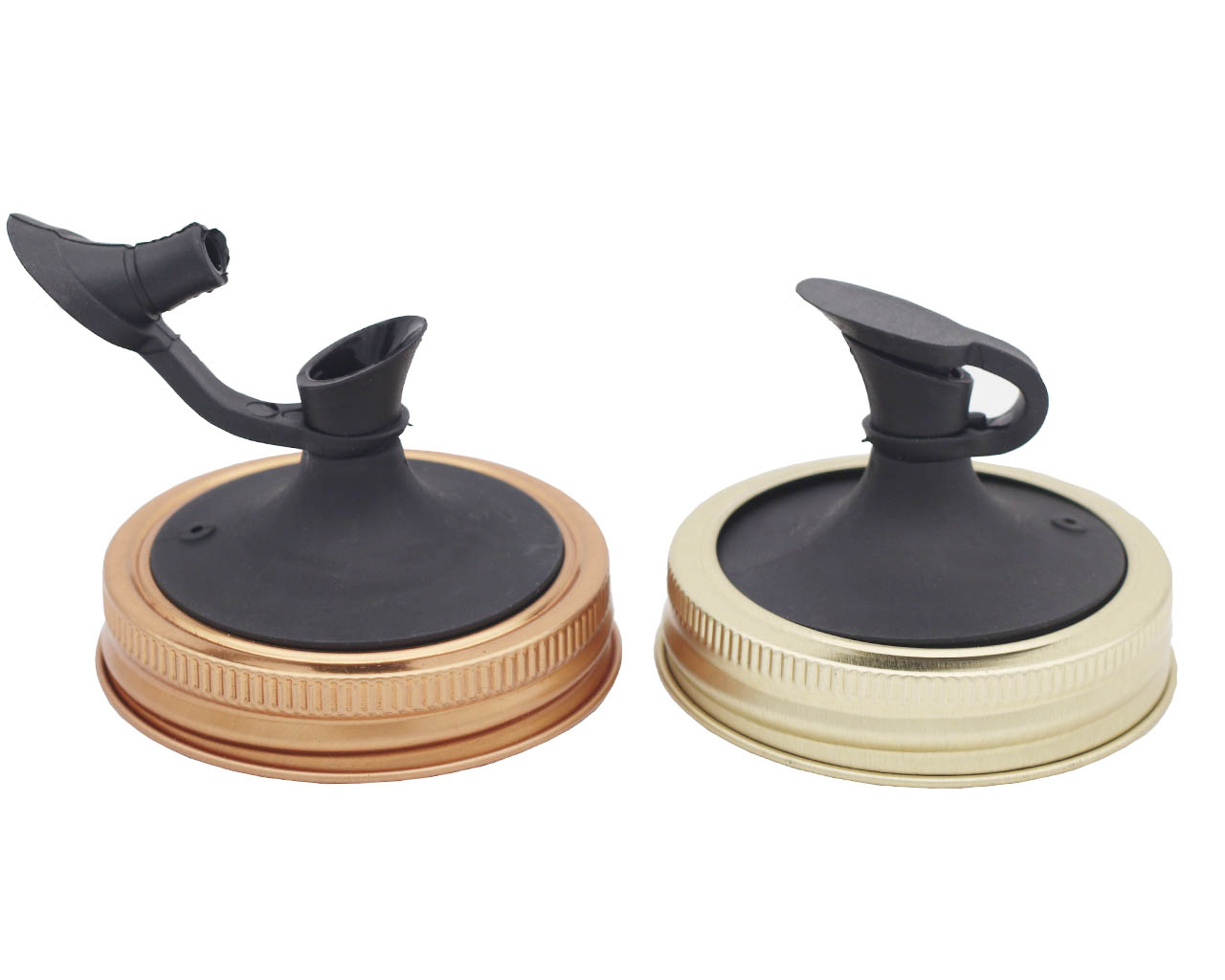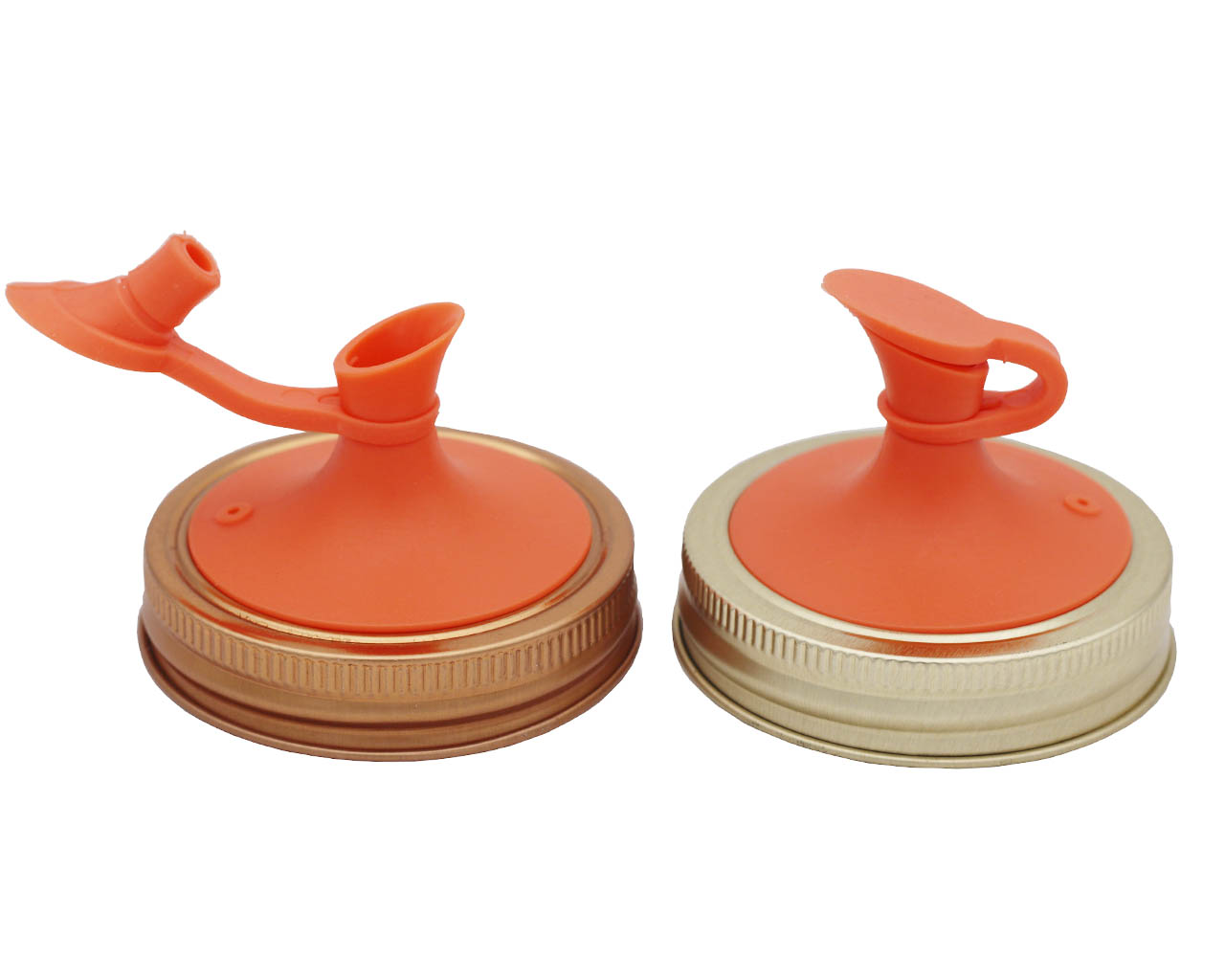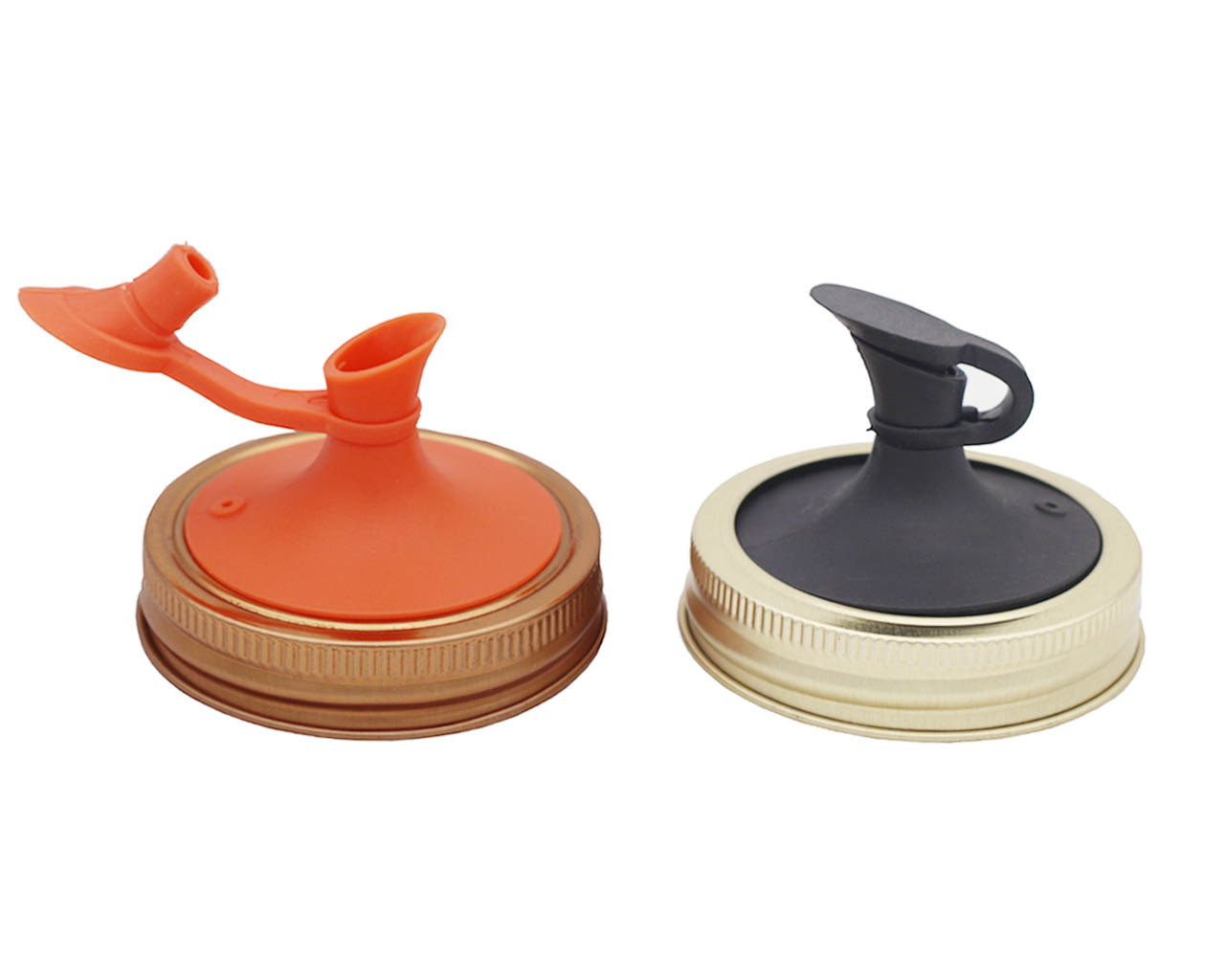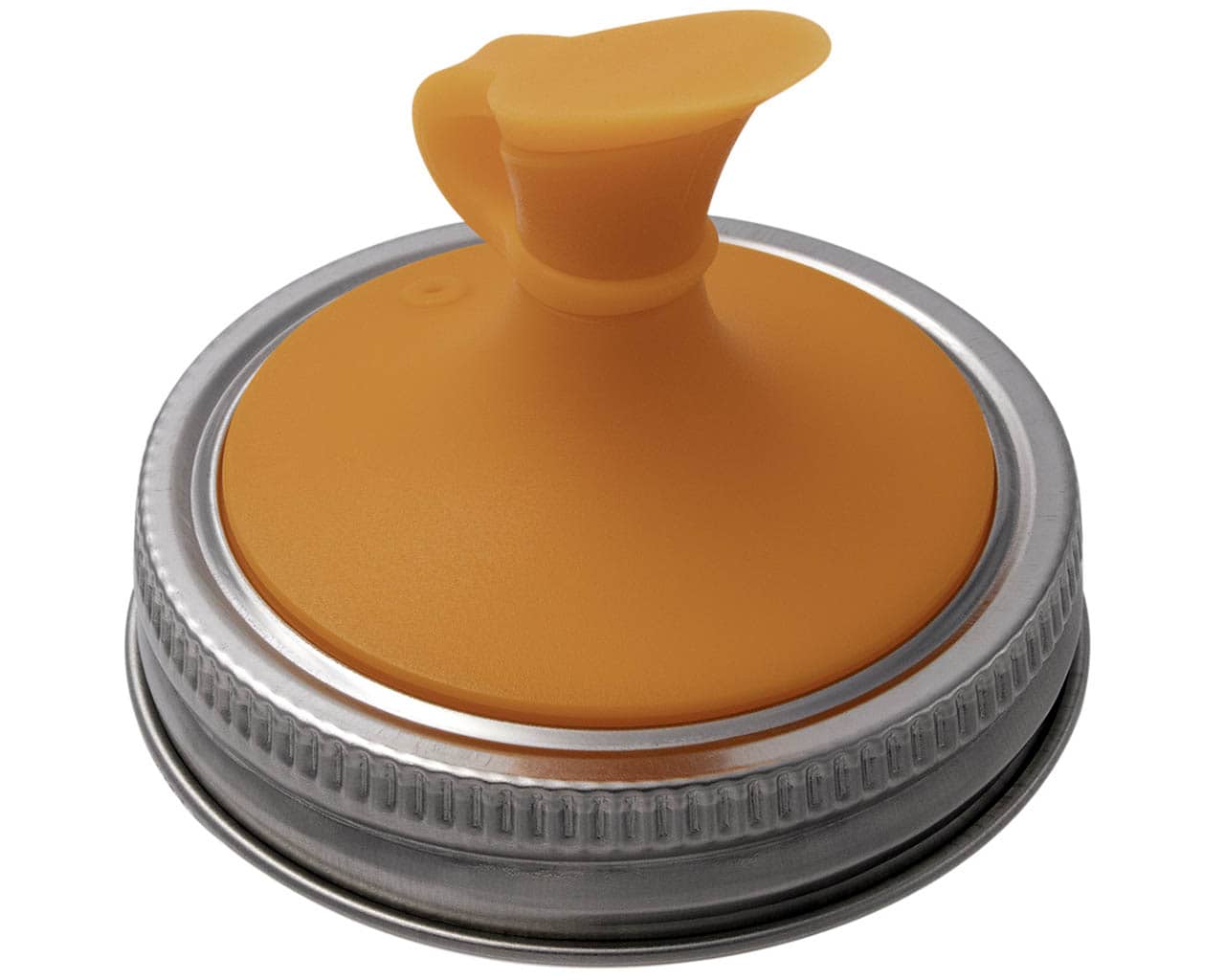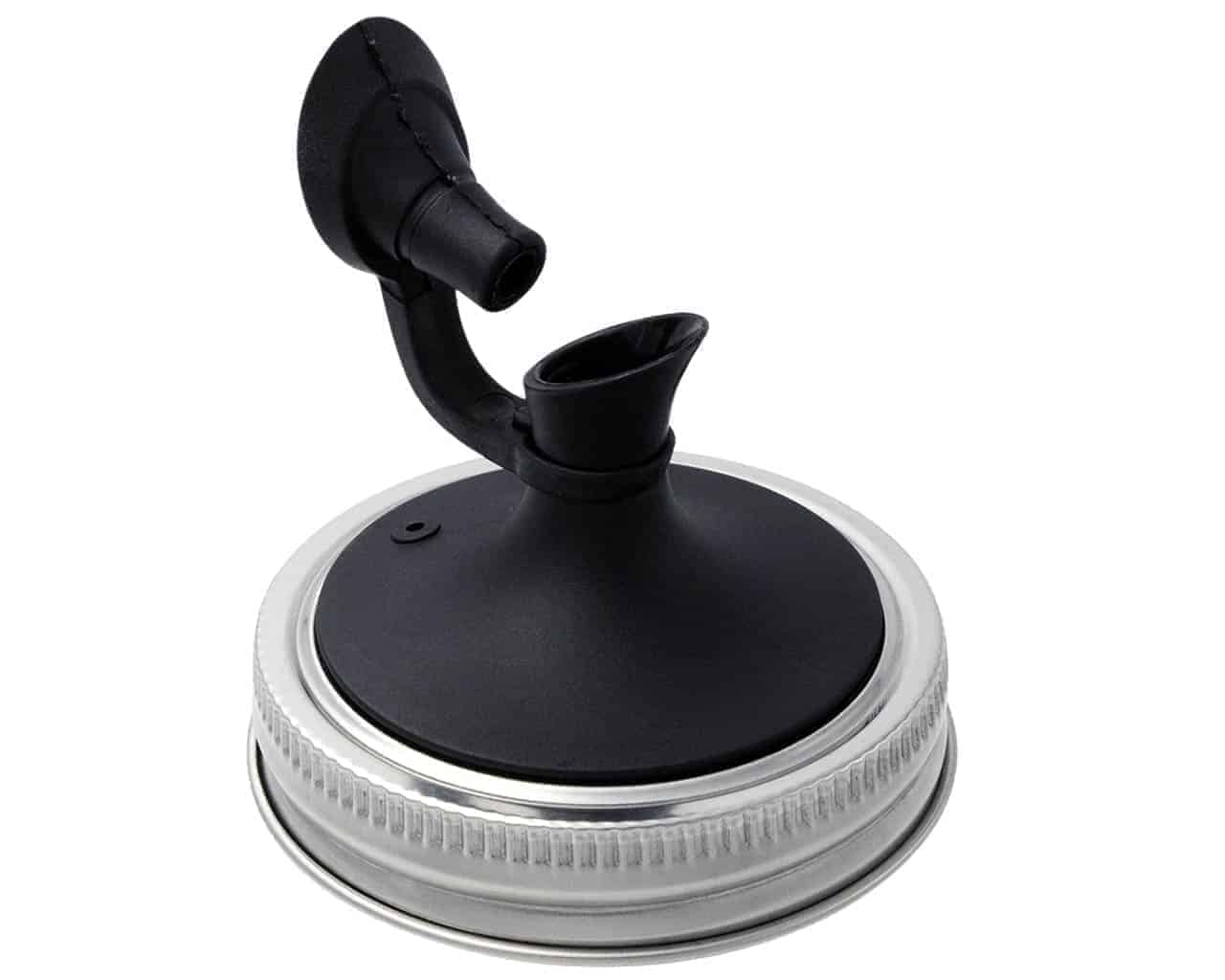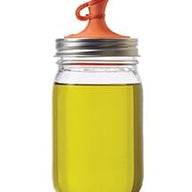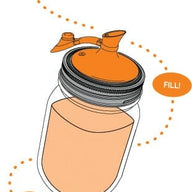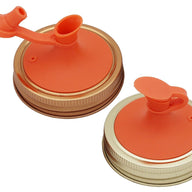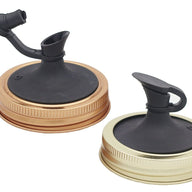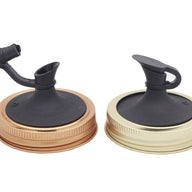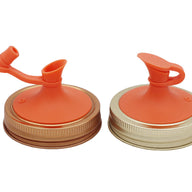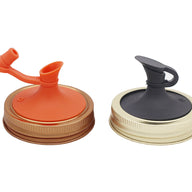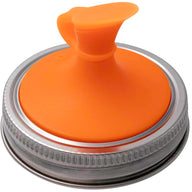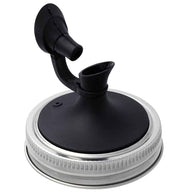 Product Description
This adorable and practical oil cruet lid turns any regular mouth Mason jar into an oil dispenser!
Make your own infused oils in a Mason jar and add this lid for the perfect presentation!
The main part is made of Polypropylene, a BPA free plastic, and the little plug is made of food grade silicone.
Great for syrup!
I started making my own simple syrups for my home bar, and this is the perfect dispenser for the job! My only complaint is that the stopper naturally wants to sit close to the spout and I've had to pay a little more attention to a pour than I'd like. Pretty minor complaint, I'd say. The bonus of learning that stainless steel rings exist is definitely a plus too!
Pour lid with handle
Can not get it to fit any jar I have.
I ordered 2 of these lids without the rings included intending to snap them in my own rings. After two days working at getting them in the rings we finally got one of them in (never to remove). The other one cracked while trying to get it in the ring. I highly recommend getting only the ones that come in a ring and don't try to do it yourself!!! 😒
I was so happy to get this for oil but am disappointed because it will not stay shut and that was one of the reasons I bought it for was to take in the camper and not worry about it. Sad
Learn More about Mason Jar Lifestyle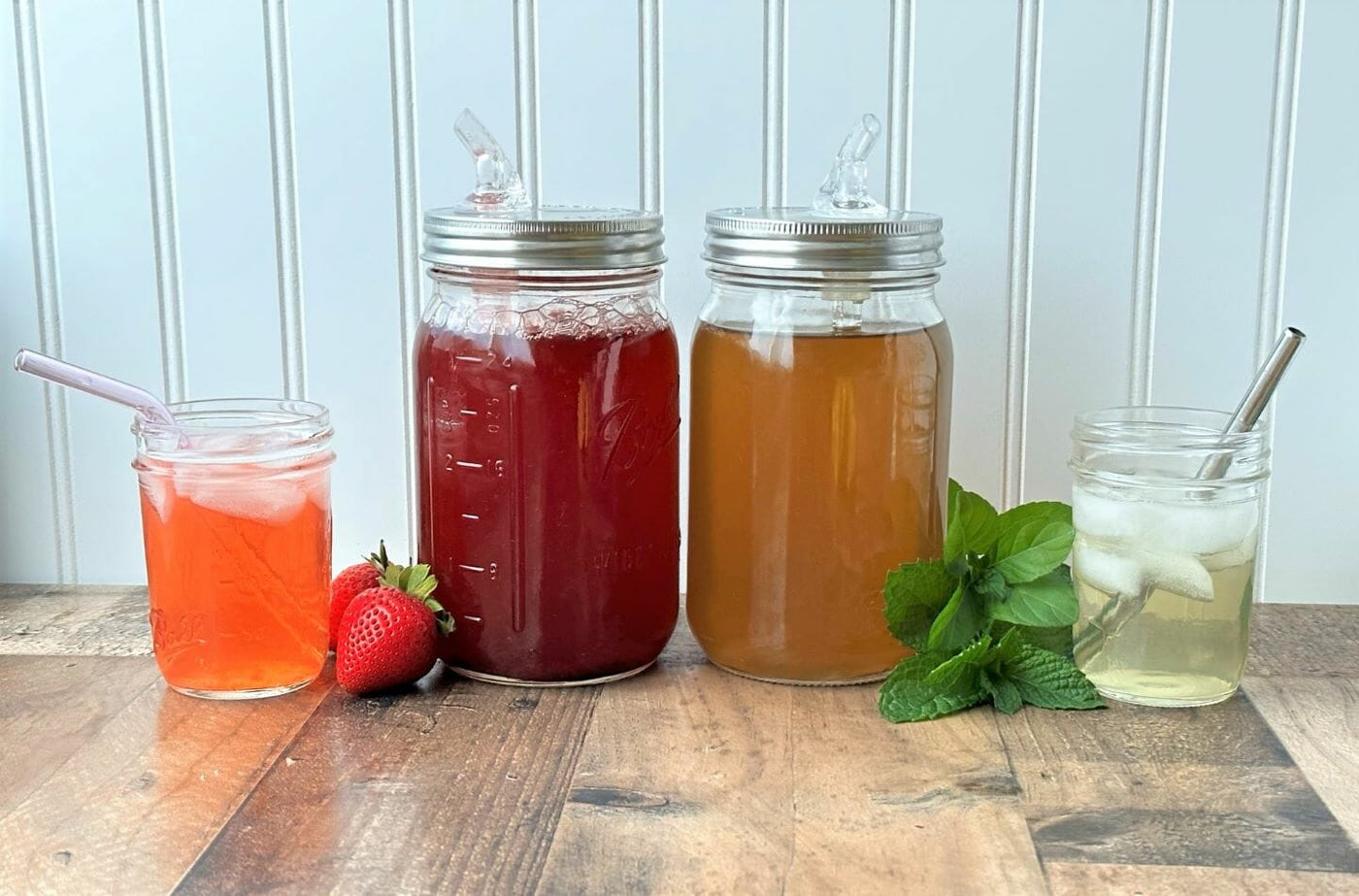 Check Out Our Blog
Find the latest recipes, DIY projects, and much more. All created and curated by our Mason jar experts.
View the Blog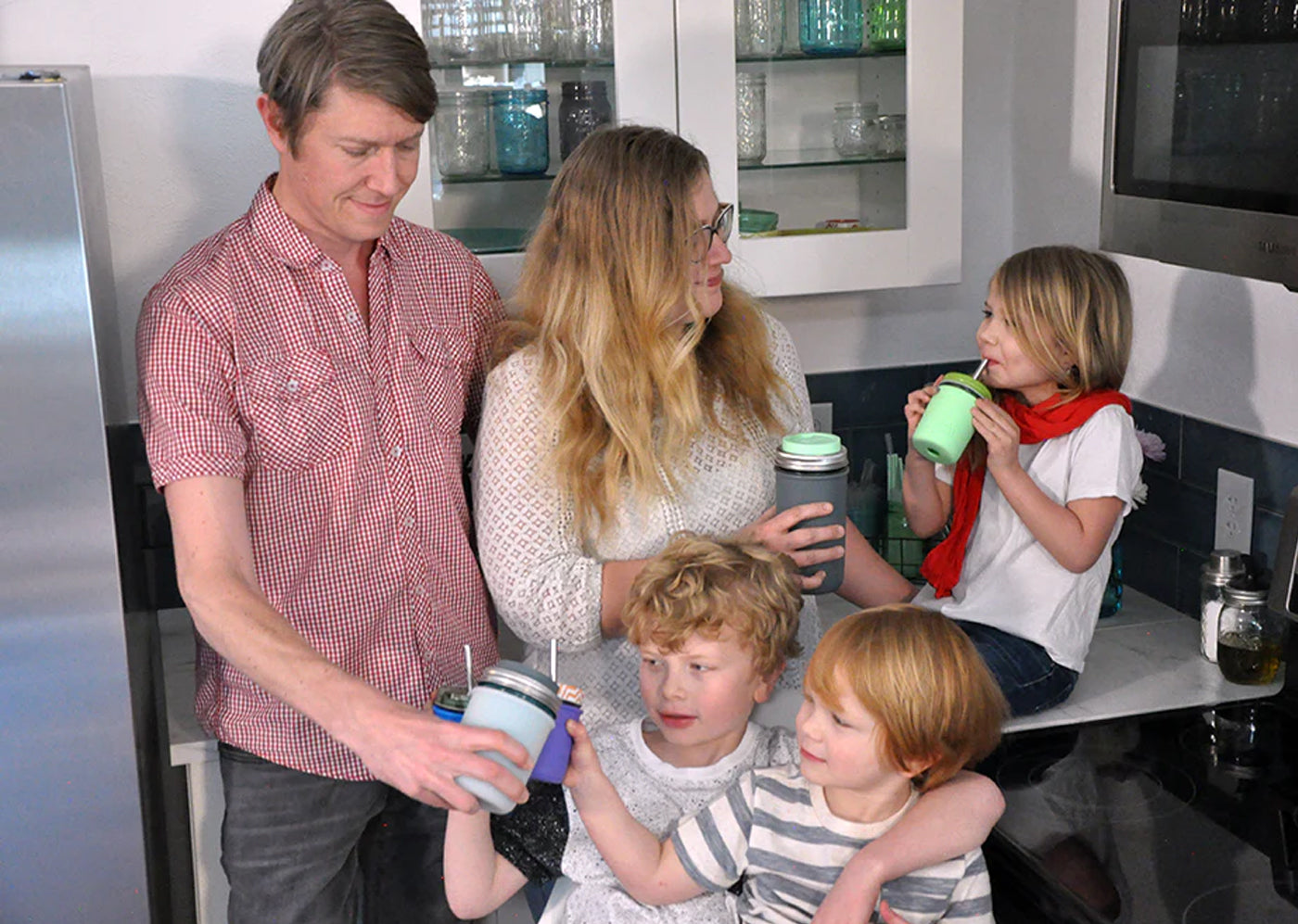 Our Story
We're proud to be a Colorado-based small, family-owned business and your home for authentic, eco-friendly mason jar innovations.
Hear our Story