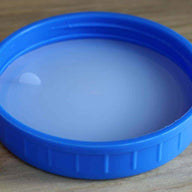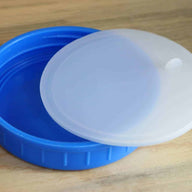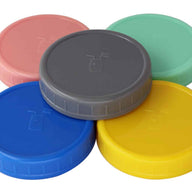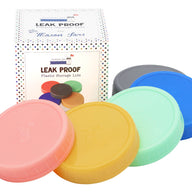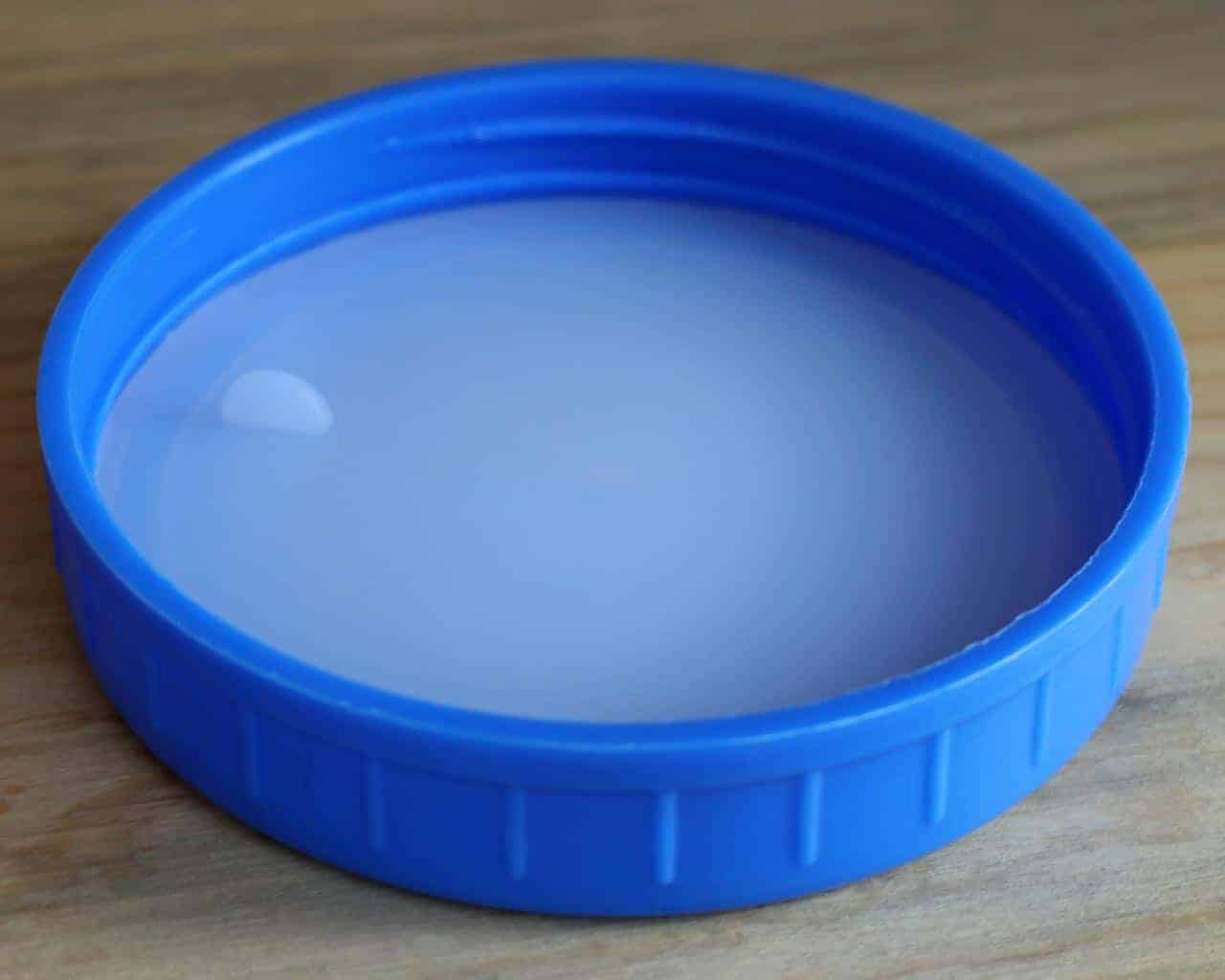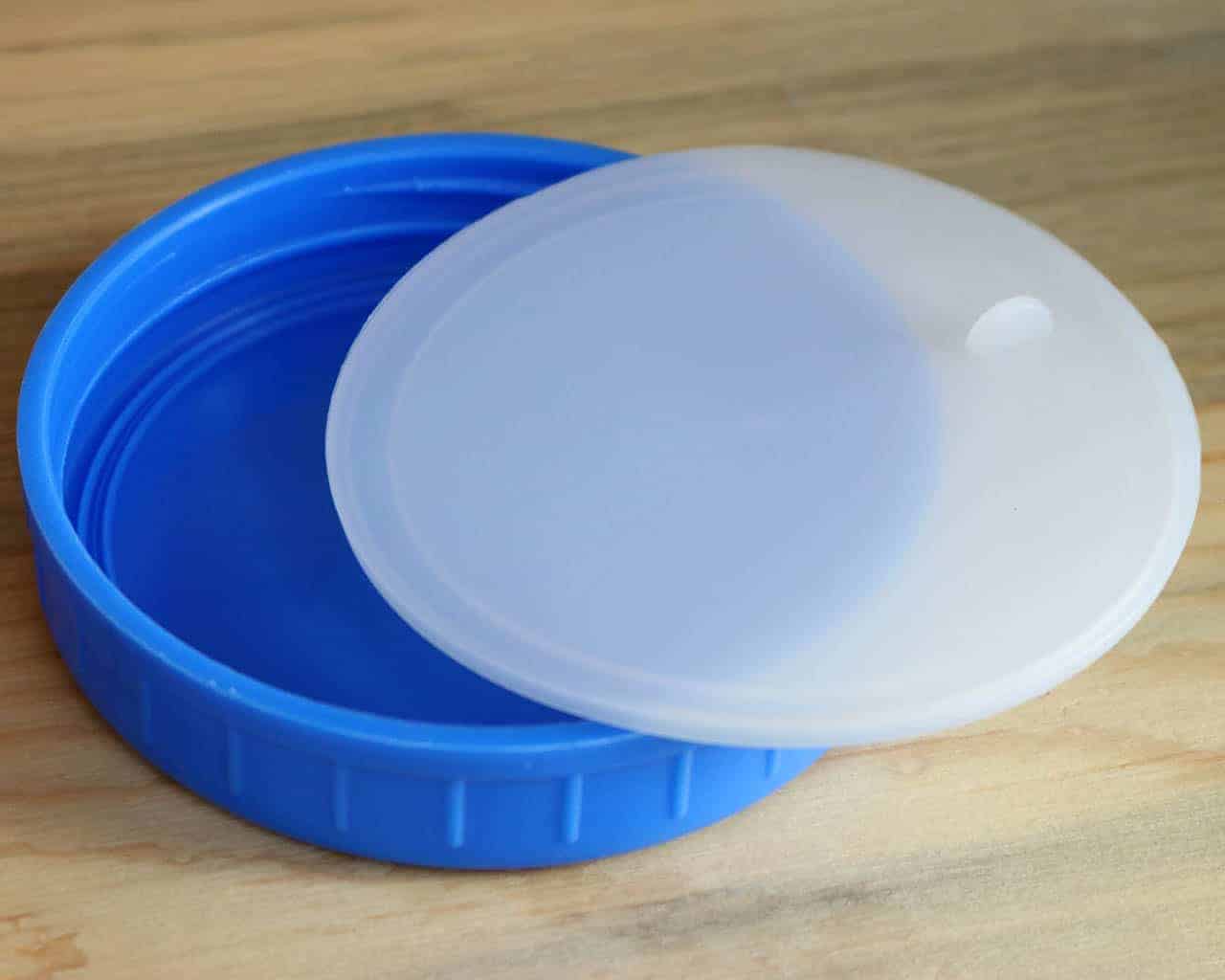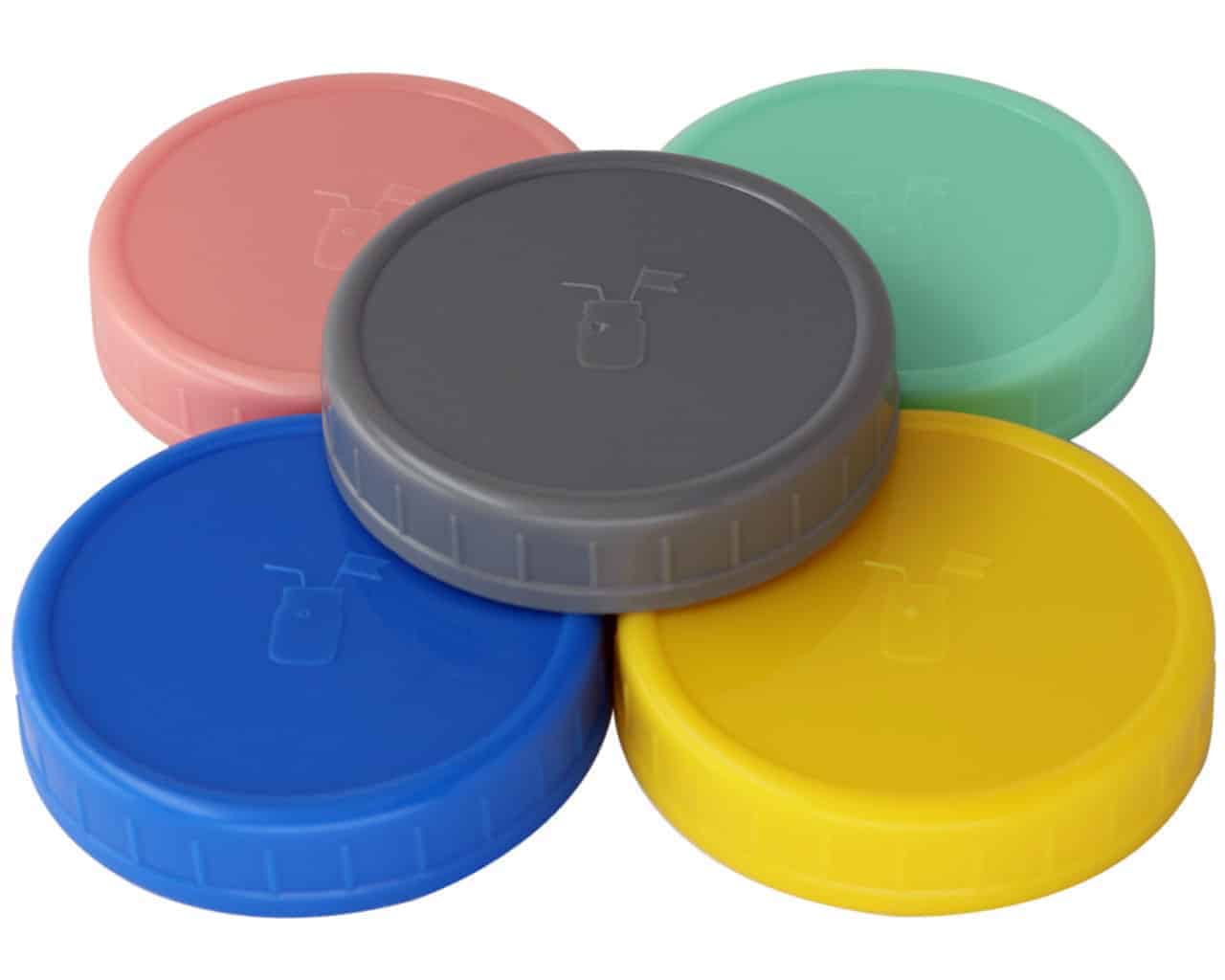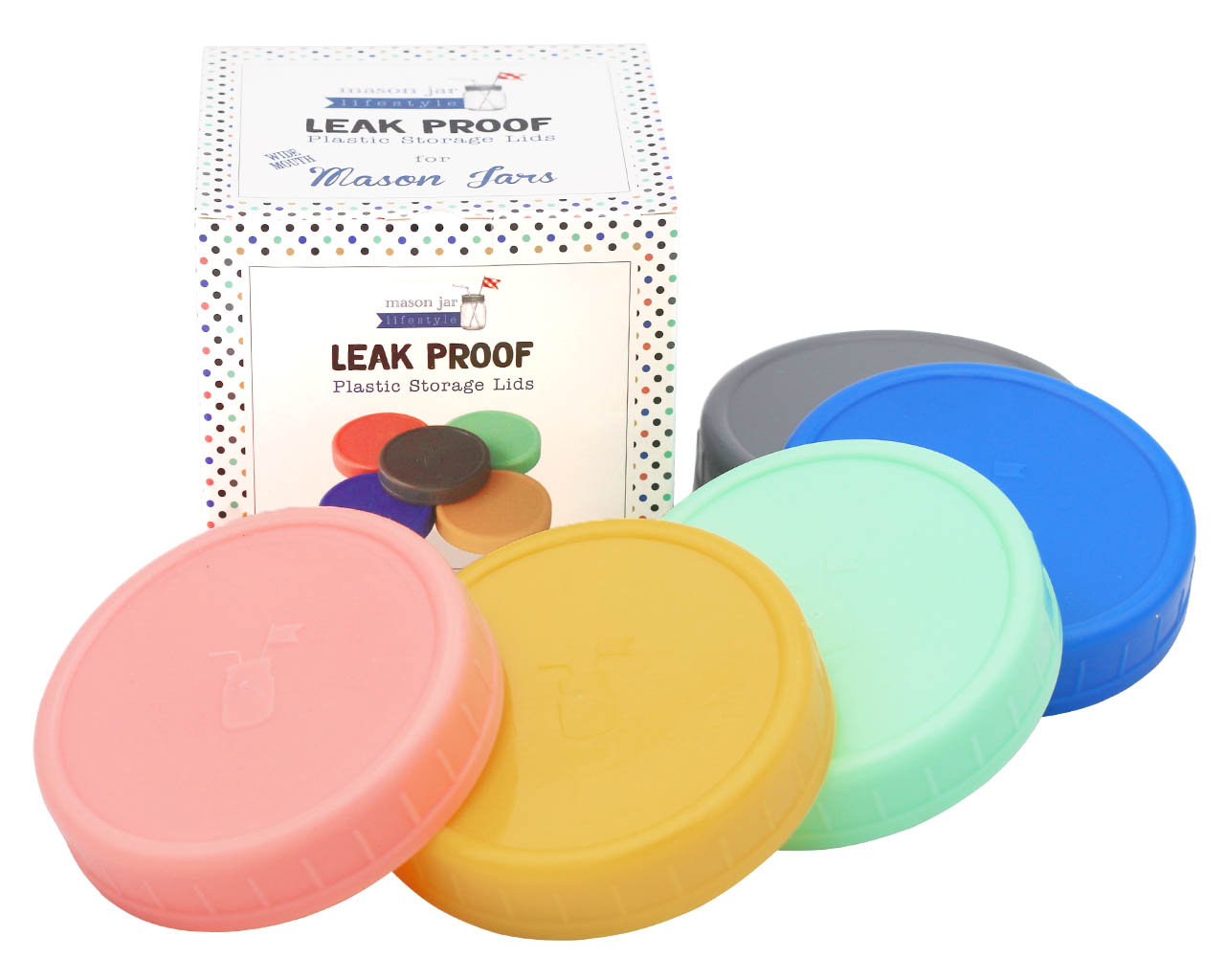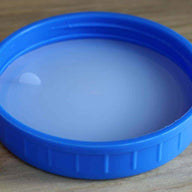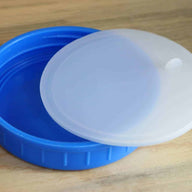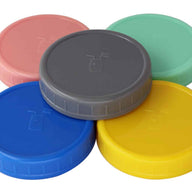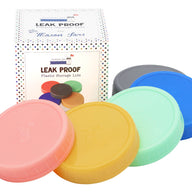 Product Description
The included silicone lid liners are also compatible with Ball and Mainstays plastic caps, Mason Jar Lifestyle stainless steel lids, and most other Mason jar lids. They even work well with just a metal band!
Both the plastic lid and the silicone liner are dishwasher and freezer safe.
Each box has one Bright Blue, one Charcoal Gray, one Mint Green, one Light Coral, and one Lemon Yellow lid.
Platinum cured silicone is more expensive and higher purity than standard peroxide cured silicone.
Plastic lids.
Love these. I dehydrate a lot of food. Love to keep carrots, tomatoes and potatoes handy to toss into soups or sauces. These work perfectly and keep my food dry.
Thanks! I needed this!
I have had some one-piece plastic lids for several years and they're handy. But these are an upgrade: the seal is much better and they fit well. Plus the colors are fun.
I have been making fermented juice for my husband to drink for hydration. However they are citrus based and our metal lids and seals started to rust which leaked into the drink. These leads work wonderfully! No metal to rust and contaminate the drink and they do not leak.
Love the wide-mouth storage lids
These are the best quality mason jar lids I've seen, with a polypropylene lid and a sturdy silicone liner that can be removed. The colors are cheerful and it's nice to have a variety. Be aware that without the silicone liner the lid screws down all the way, closing like normal; with the silicone liner the lid won't screw down all the way, so it goes on a turn or two and that's it. It's on there, and providing a nice tight seal, but it just doesn't screw down all the way. Okay with me, just be ready for that. I do plan to get more for my smaller jars.
Storage lids
I really like the storage lids. They screw on nice and tight. No leaks.
Learn More about Mason Jar Lifestyle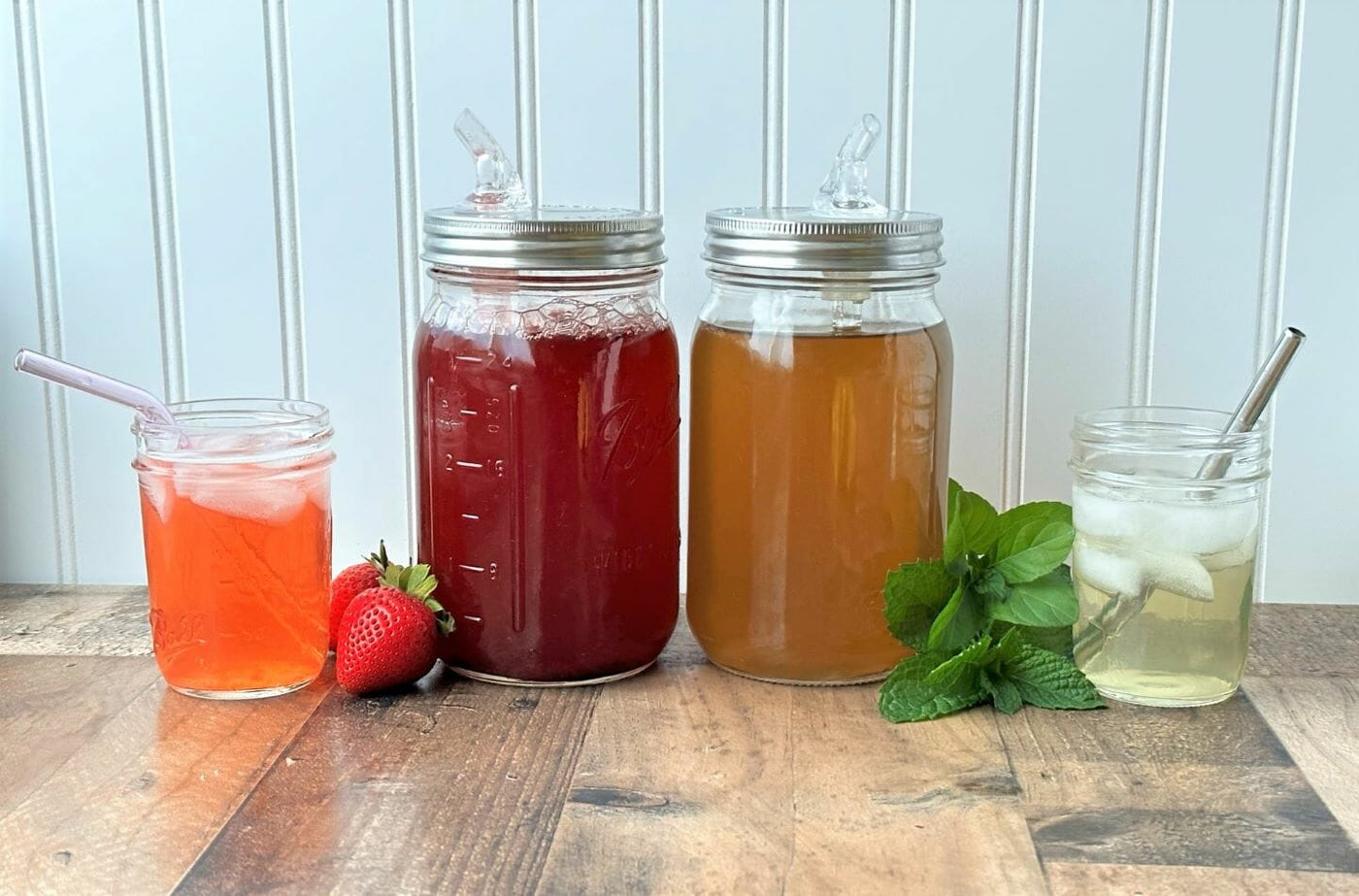 Check Out Our Blog
Find the latest recipes, DIY projects, and much more. All created and curated by our Mason jar experts.
View the Blog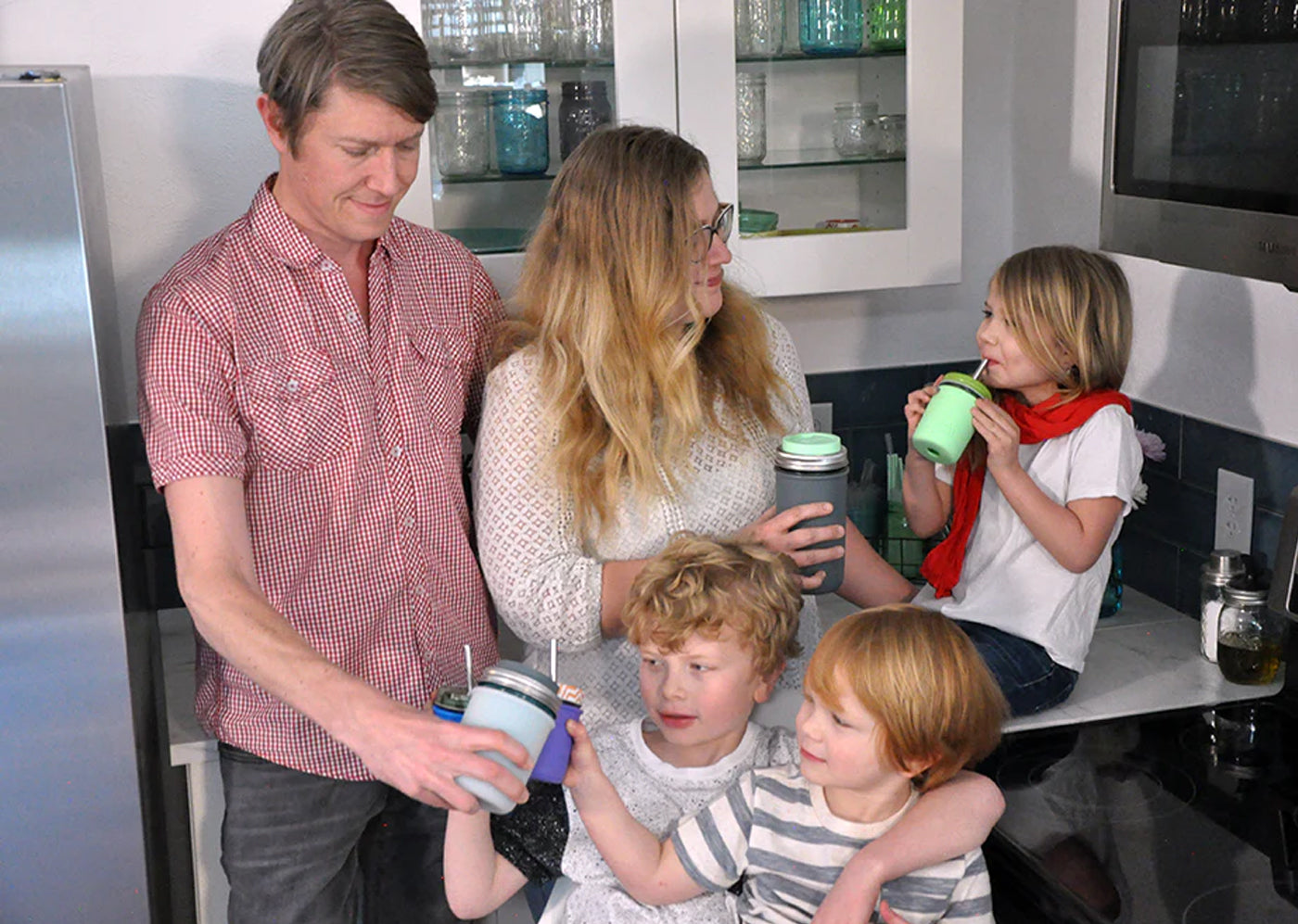 Our Story
We're proud to be a Colorado-based small, family-owned business and your home for authentic, eco-friendly mason jar innovations.
Hear our Story