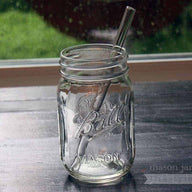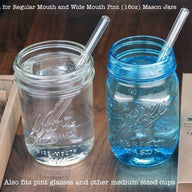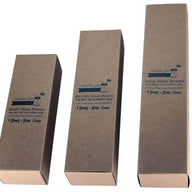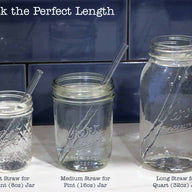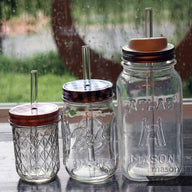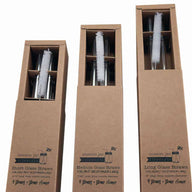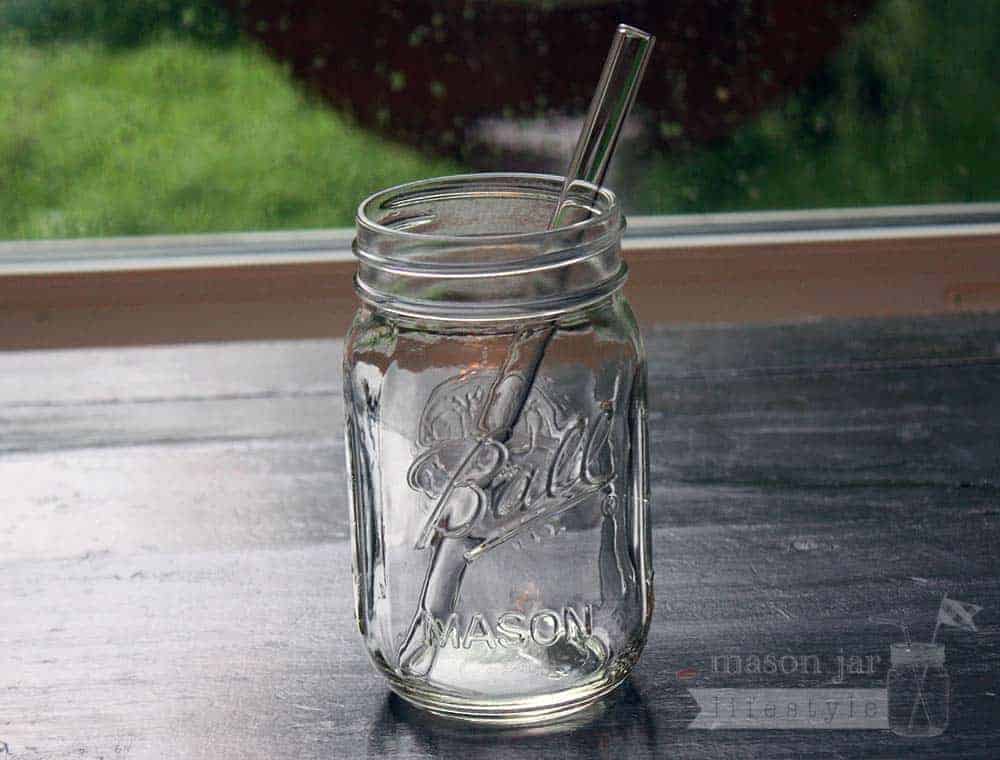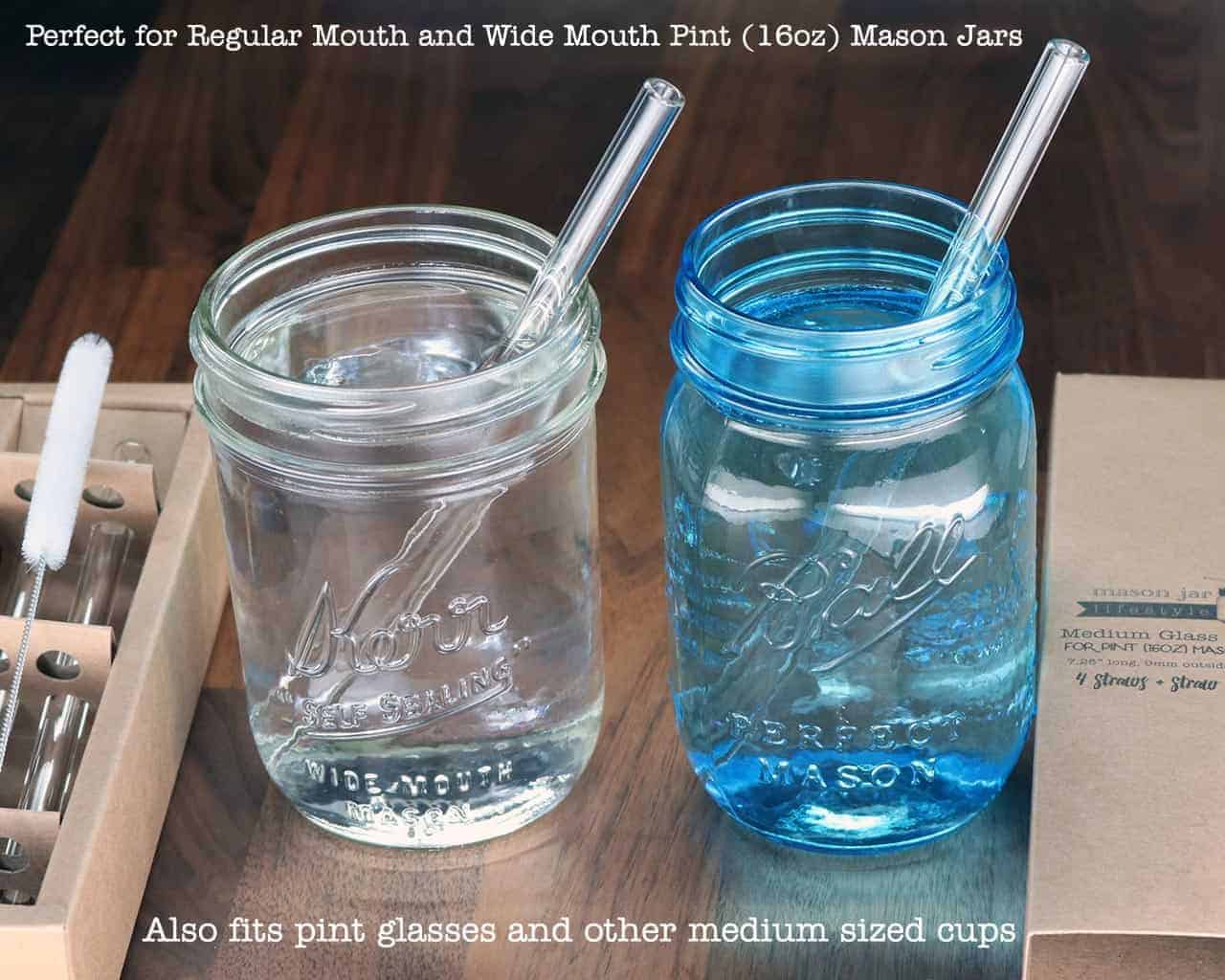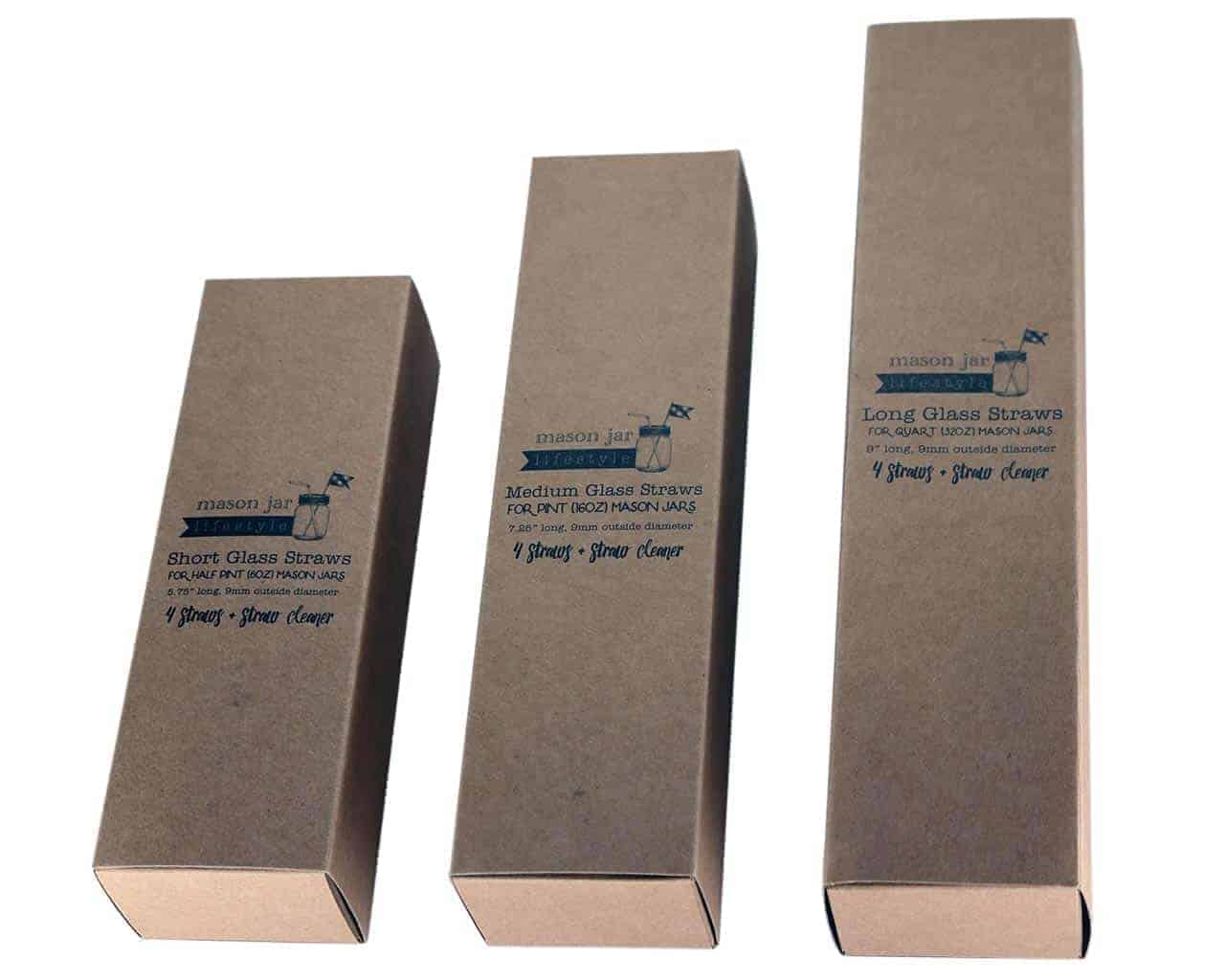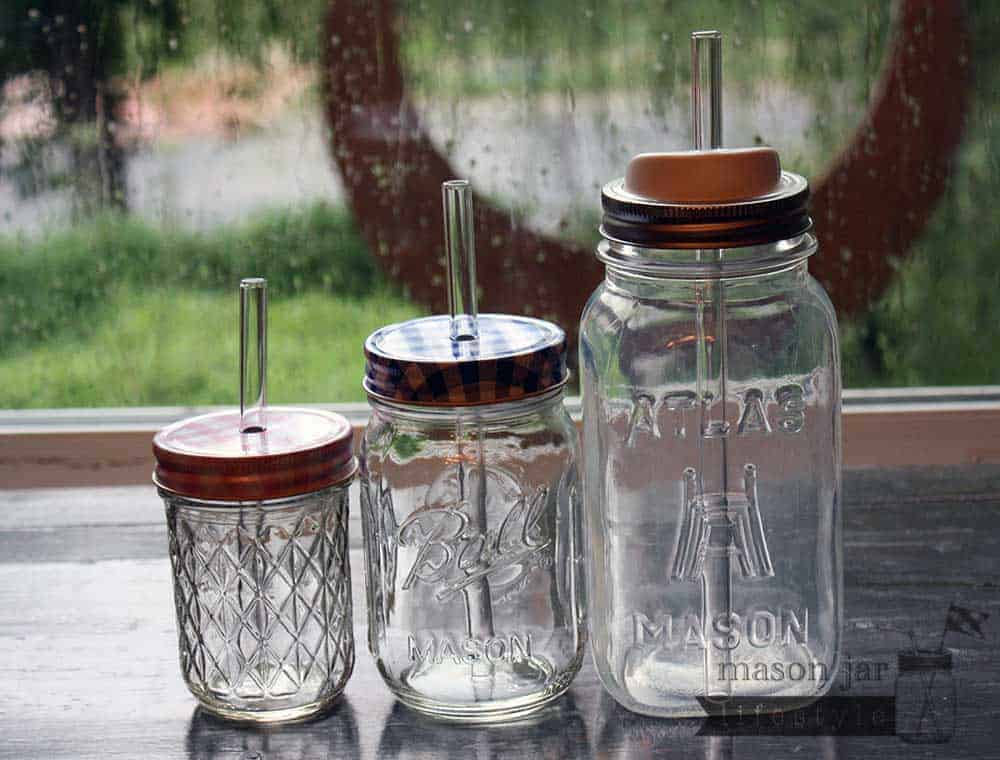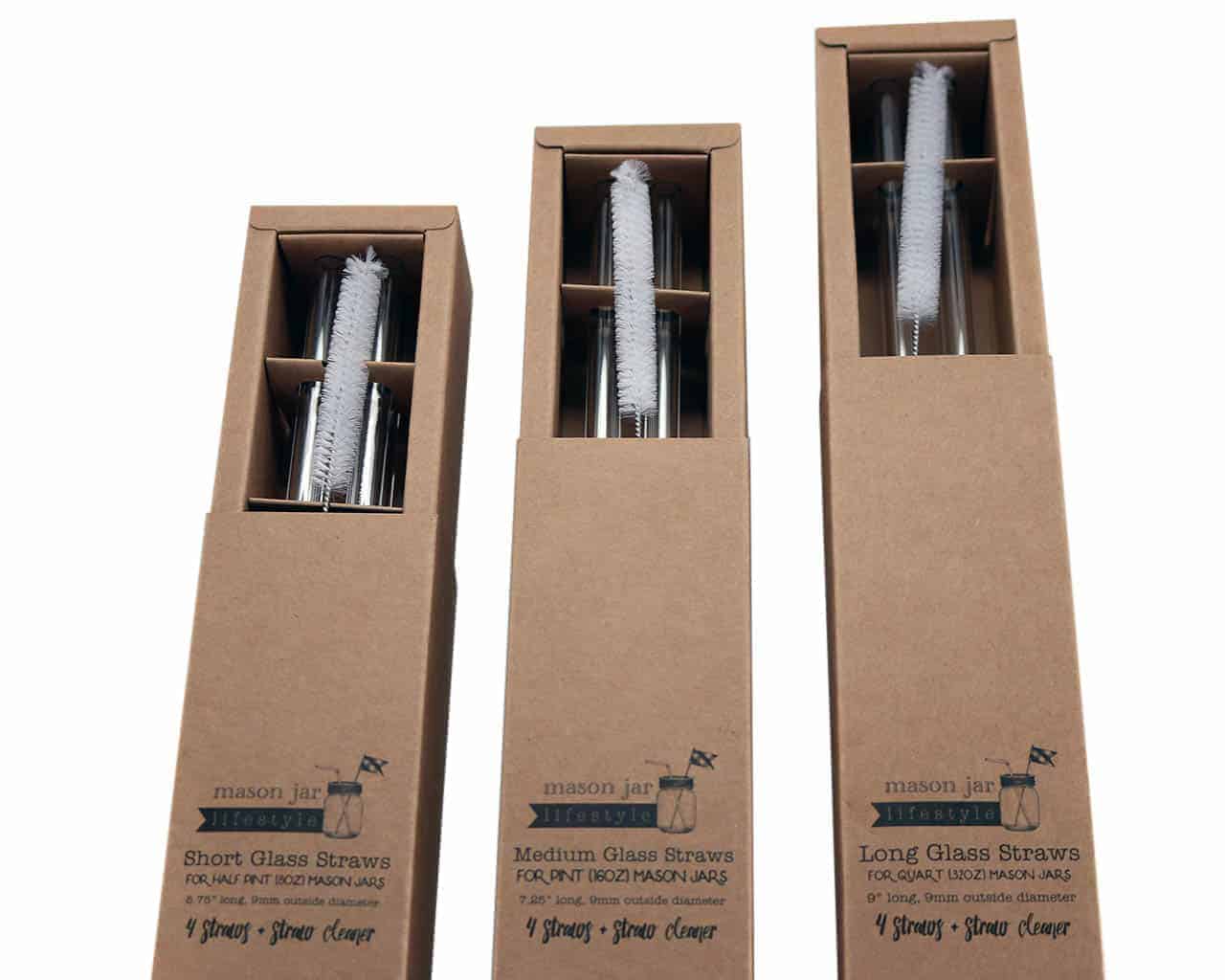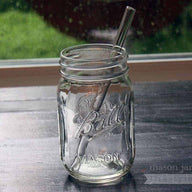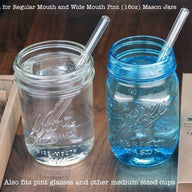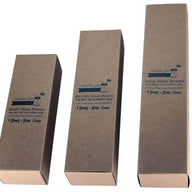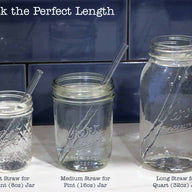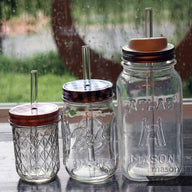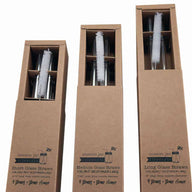 Product Description
These 9mm outside diameter, 6mm inside diameter straws are the perfect height for a regular mouth or wide mouth pint (16oz) jar.
These straws are cut from glass tubing and the ends are polished by hand. Because of this, there can be small variations in the diameter.
Glass straws are fun because you can see the liquid rising up through them like in a disposable straw. It is also easy to see if they are clean.
They are made of clear borosilicate glass, which is shatter resistant and is the strongest type of glass available. They are very durable and will last a long time.
They fit in some of our straw hole lids but not all of them.
The most reliable way to clean reusable straws is our straw cleaner with soap and hot water. They are also dishwasher safe, or a quick rinse might be sufficient. You can also boil these to disinfect them if you want to.
My personal cleaning routine is to rinse them after use, put them in the dishwasher, then run a straw cleaner through them and rinse again before putting them away. My dishwasher usually gets them clean but sometimes leaves a little residue so this ensures they are clean.
Every day, 500 million disposable straws are used in the US! Start being part of the solution instead of part of the problem!
Glass straws are:
Beautiful
Reusable and long lasting
Eco friendly
Dishwasher safe
Safe for all types of foods and beverages
Free of chemical leach
Note that jars and lids are sold separately.
These straws are made of the strongest glass available, but all glass is breakable. Please be careful!
Great straw, not for smoothies.
I am a fan of this straw however would not recommend it for smoothies unless your smoothies are extremely thin! I am still giving this product 5 stars because it is great quality and I will use it for juices…
I like it
I definitely prefer the glass over metal straws. It doesn't clank on my teeth as much and obviously doesn't get as cold from just sitting in a cold drink. Stylish too.
GLASS STRAWS
These straws are so nice and well made. We always look for ways to cut back on non-reusable items such as paper or plastic straws. We have stainless ones which are nice from the view of durability but these glass ones are definitely the preferred winners in our book.
Thank you, we will be ordering some mason jars and lids next.
Glass straws
Arrived very safe
Love these totally awesome perfect size
This is a very good store lots of choices
Solid Glass Straw
This glass is really good! Drinking out the straw you taste only liquid and no metal or plastic taste. It is also easy to clean too because you can see if there is any soap in the straw. Also, I wanted to add that I recommend you clean the straw whenever you drink liquids like coffee to clean it when your done because it stains. Thank you MJL!
Learn More about Mason Jar Lifestyle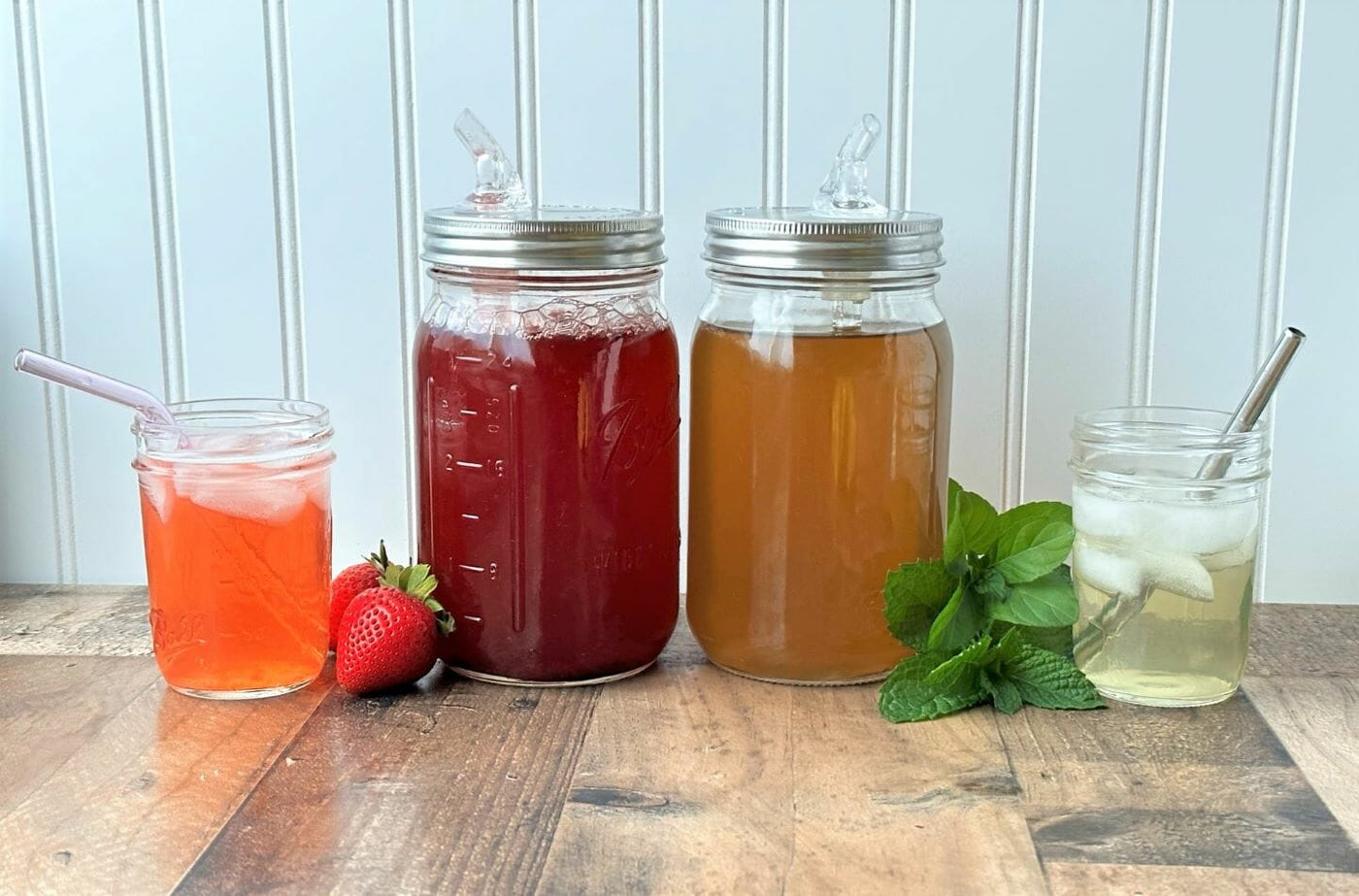 Check Out Our Blog
Find the latest recipes, DIY projects, and much more. All created and curated by our Mason jar experts.
View the Blog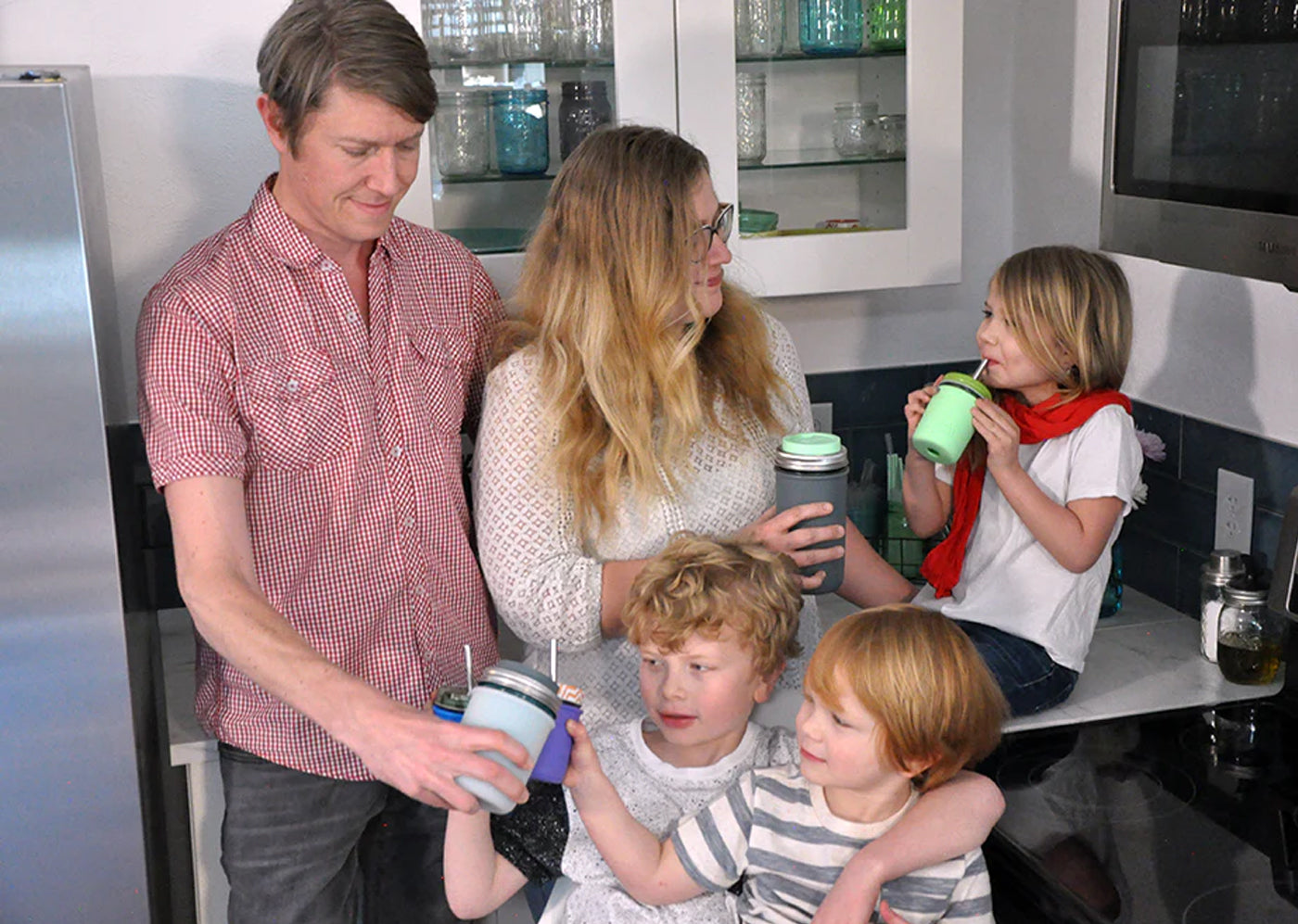 Our Story
We're proud to be a Colorado-based small, family-owned business and your home for authentic, eco-friendly mason jar innovations.
Hear our Story