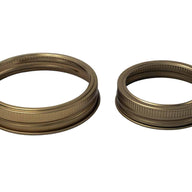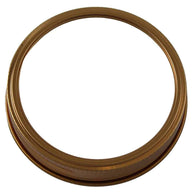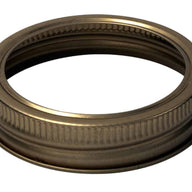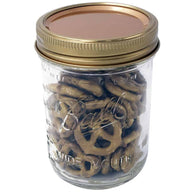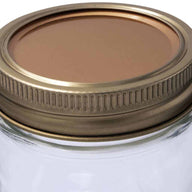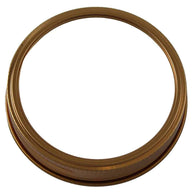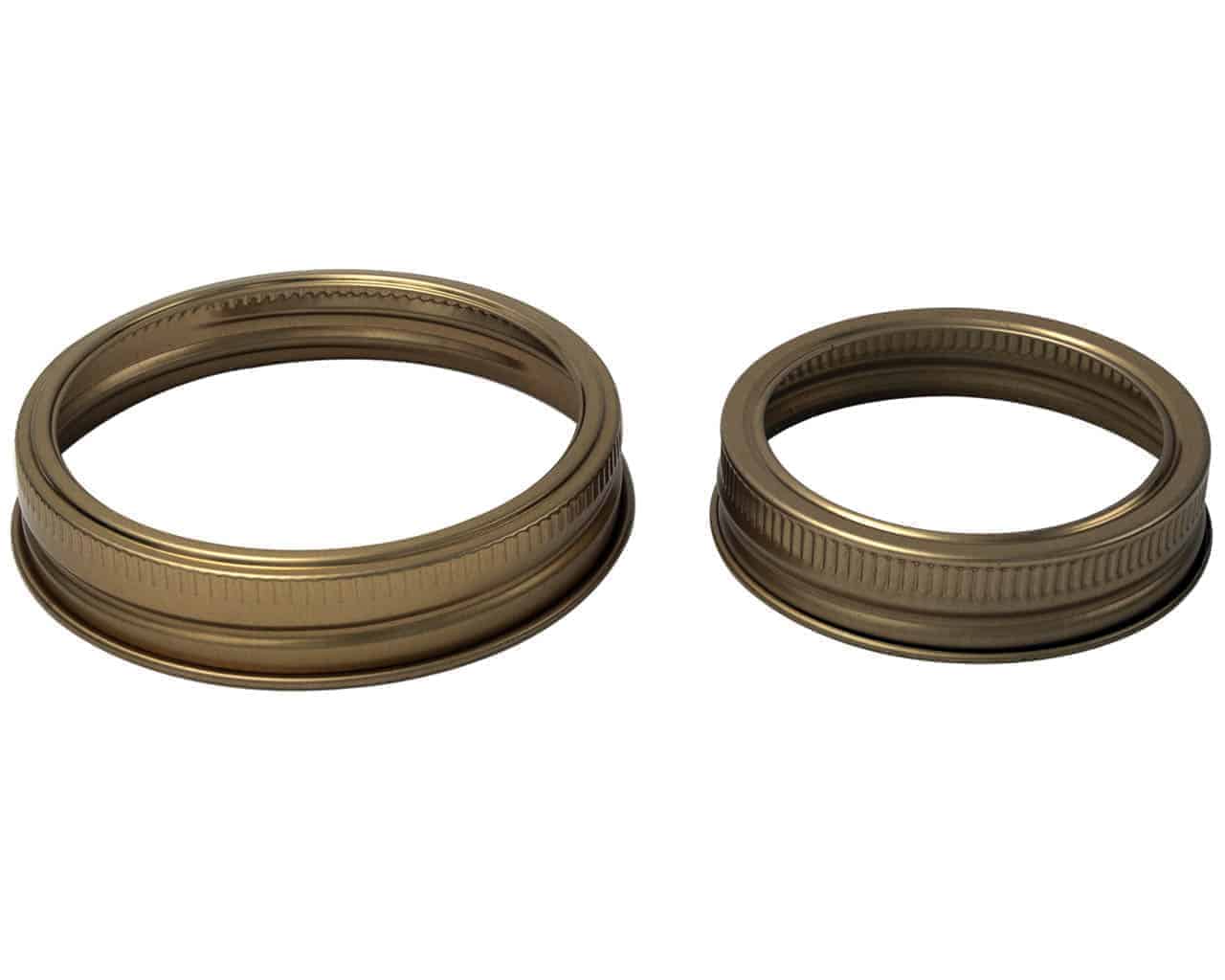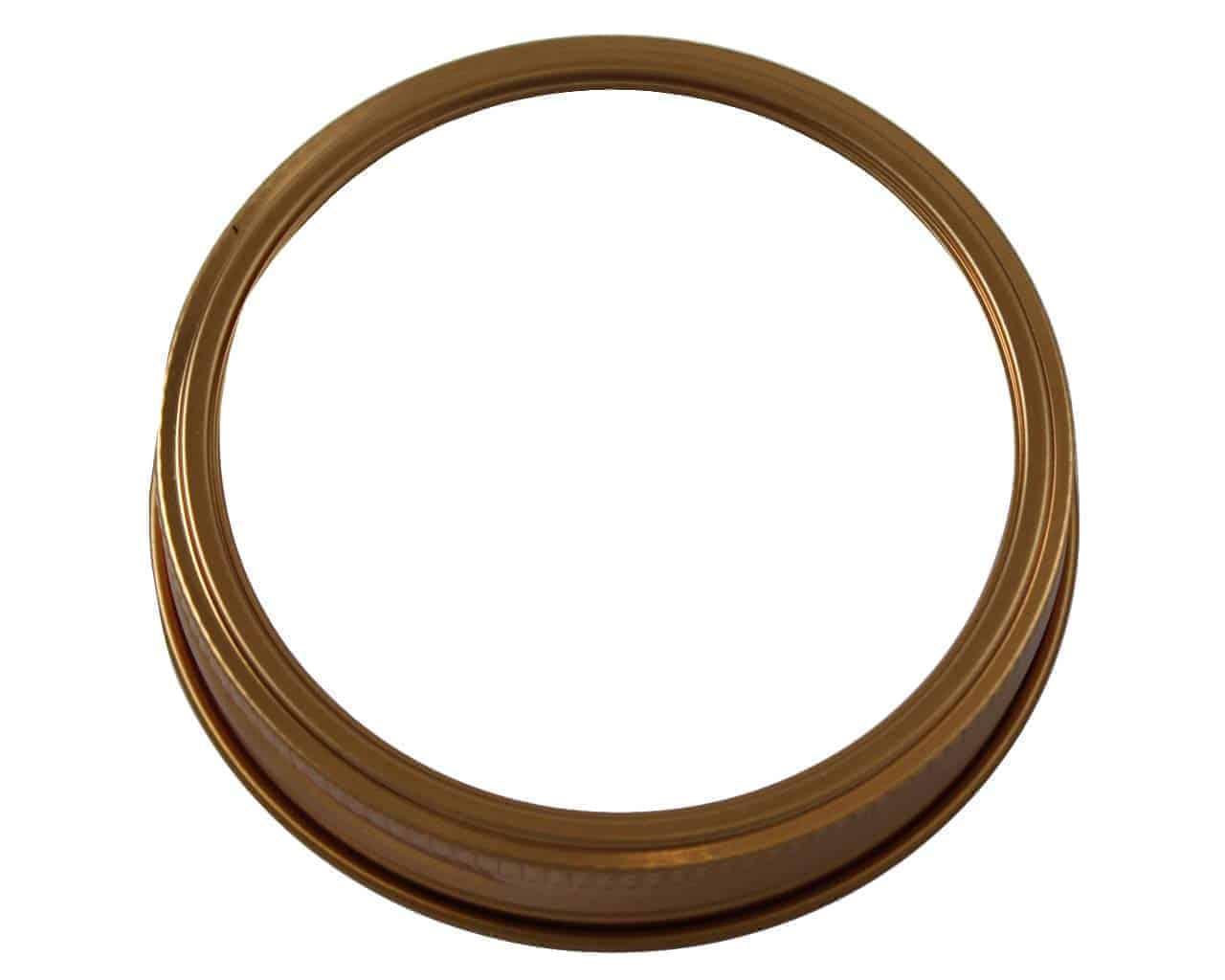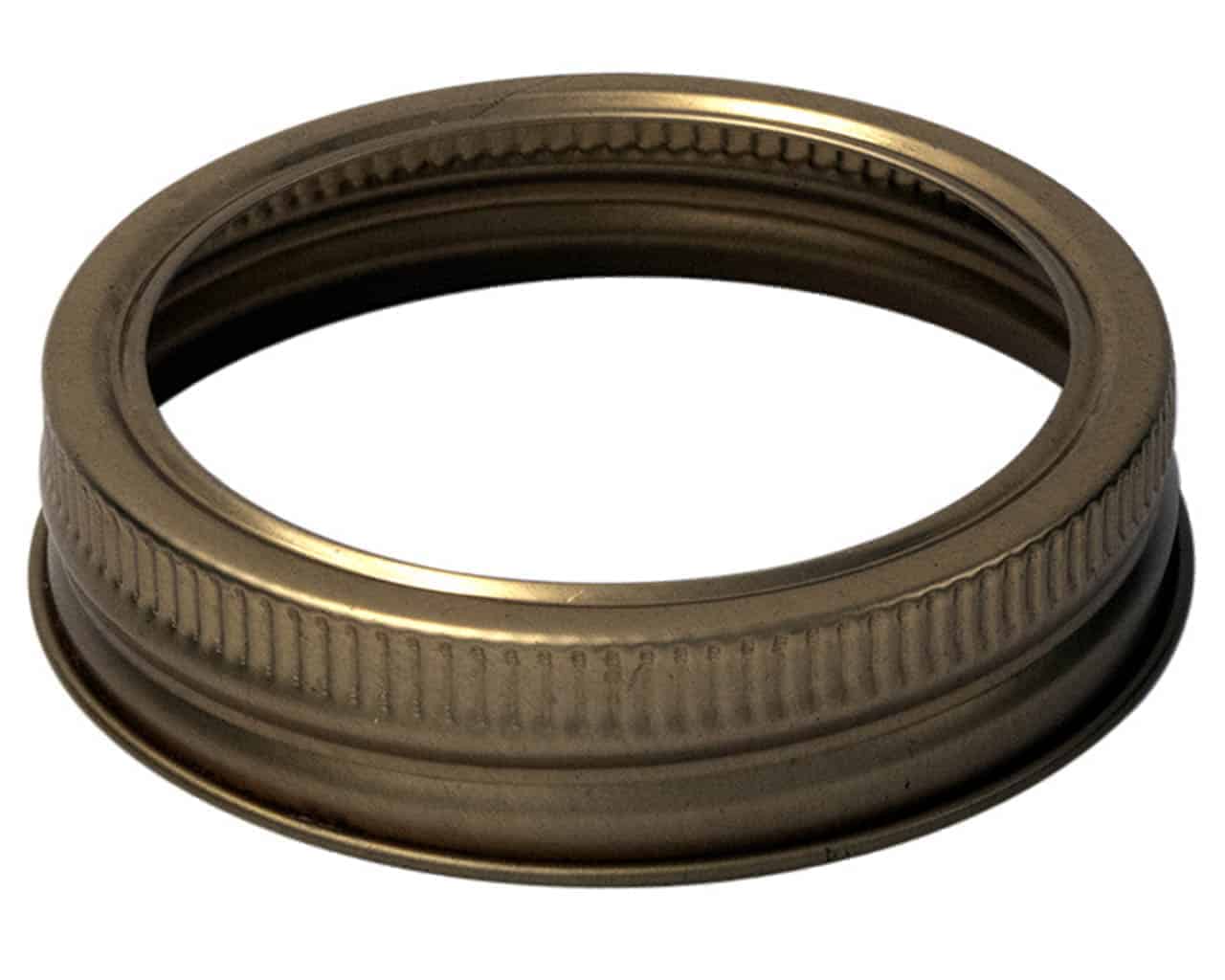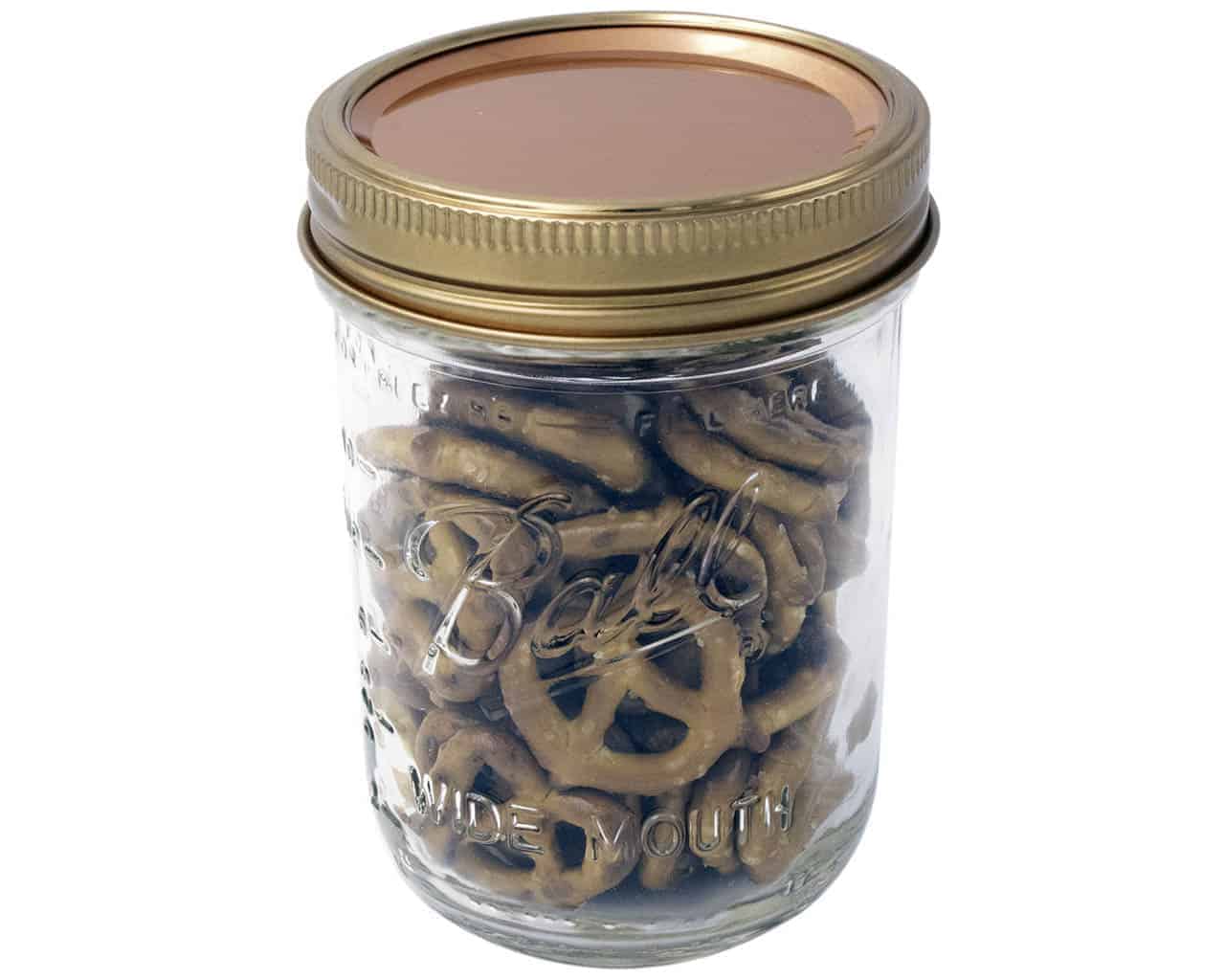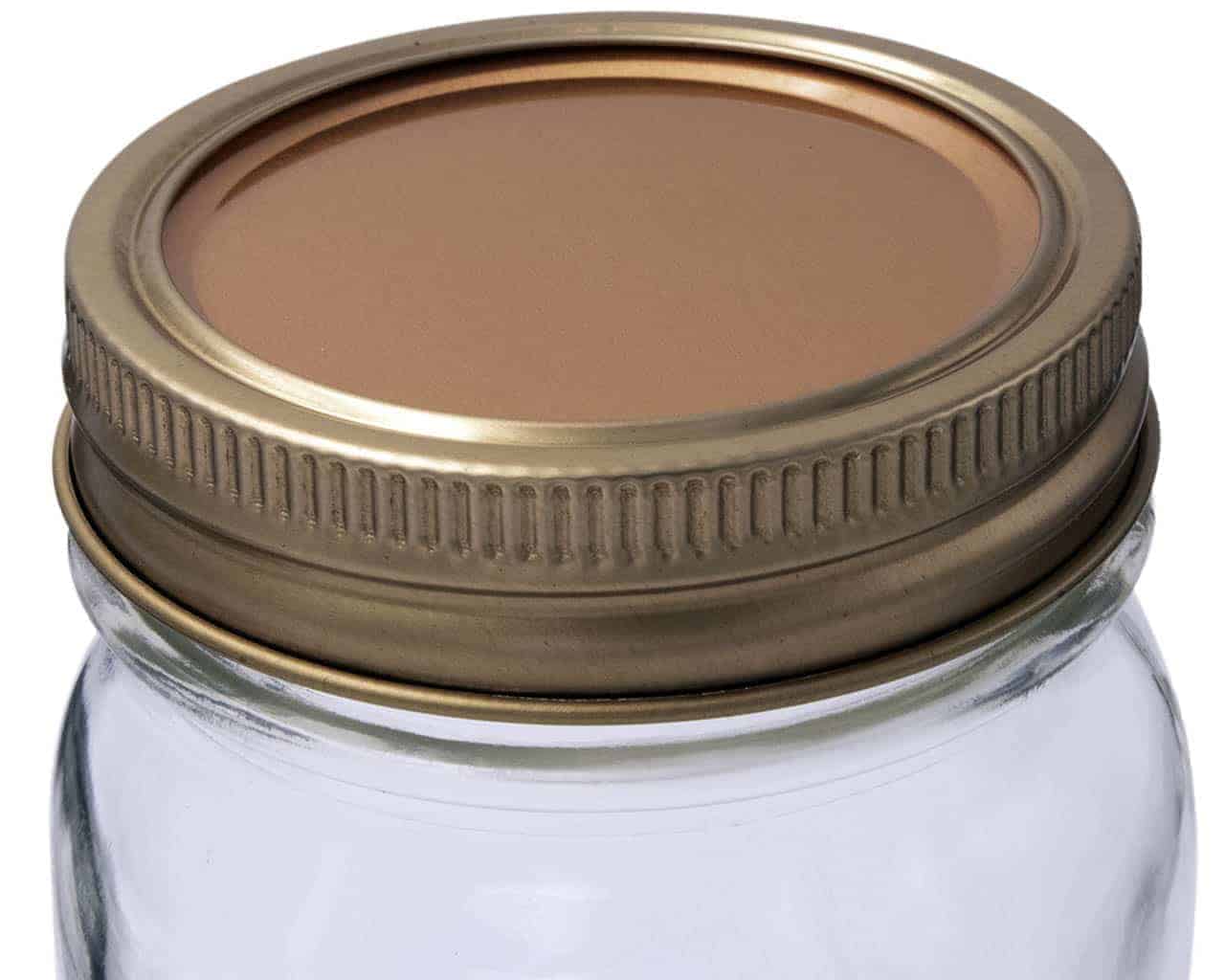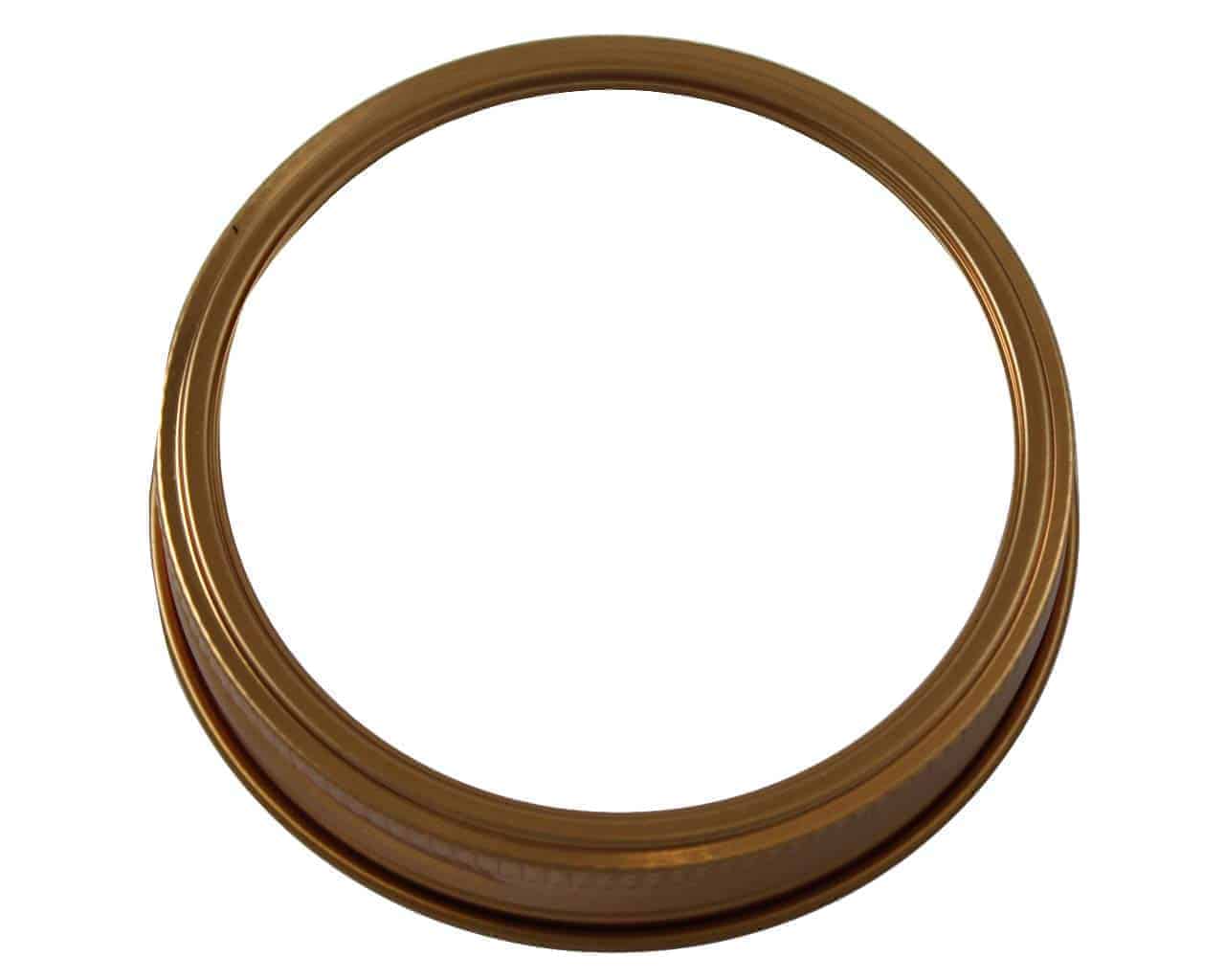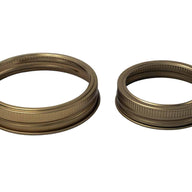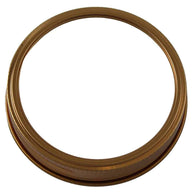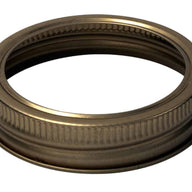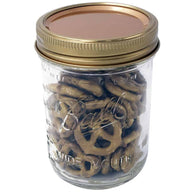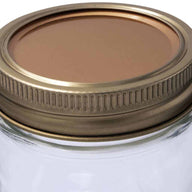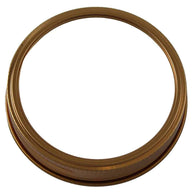 Product Description
Our copper Mason jar bands will really make your jars stand out from the crowd!
Not recommended for canning because they are taller than standard bands.
The color is lighter than our copper lid inserts, closer to rose gold.
They are made of tinplated steel just like standard canning jar rings.
Hand wash and dry recommended.
Copper Bands for Mason Jars
The bands are very pretty and exactly match a detail on one of the plates in my fall tablescape. I wish there were flats to match! I put the bands on Mason Sharing Jars and have my bamboo silverware and bamboo straw in a jar at each place.
Nice Quality!
These are very nice bands. Love the color. I wanted to make sure they weren't going to rust so I set one partially in water for around 24 hours. There's no rust at all. Perfect.
The rings are great. I love the stuff from Mason Jar Lifestyle. I would have given 5 stars but the wide mouth rings/lids were a different colour than the regular mouth ones and I had wanted to put them on both sizes to make a matched set. The wide mouth colour isn't as deep as the regular mouth,. I really love the regular mouth - will probably buy again.
Learn More about Mason Jar Lifestyle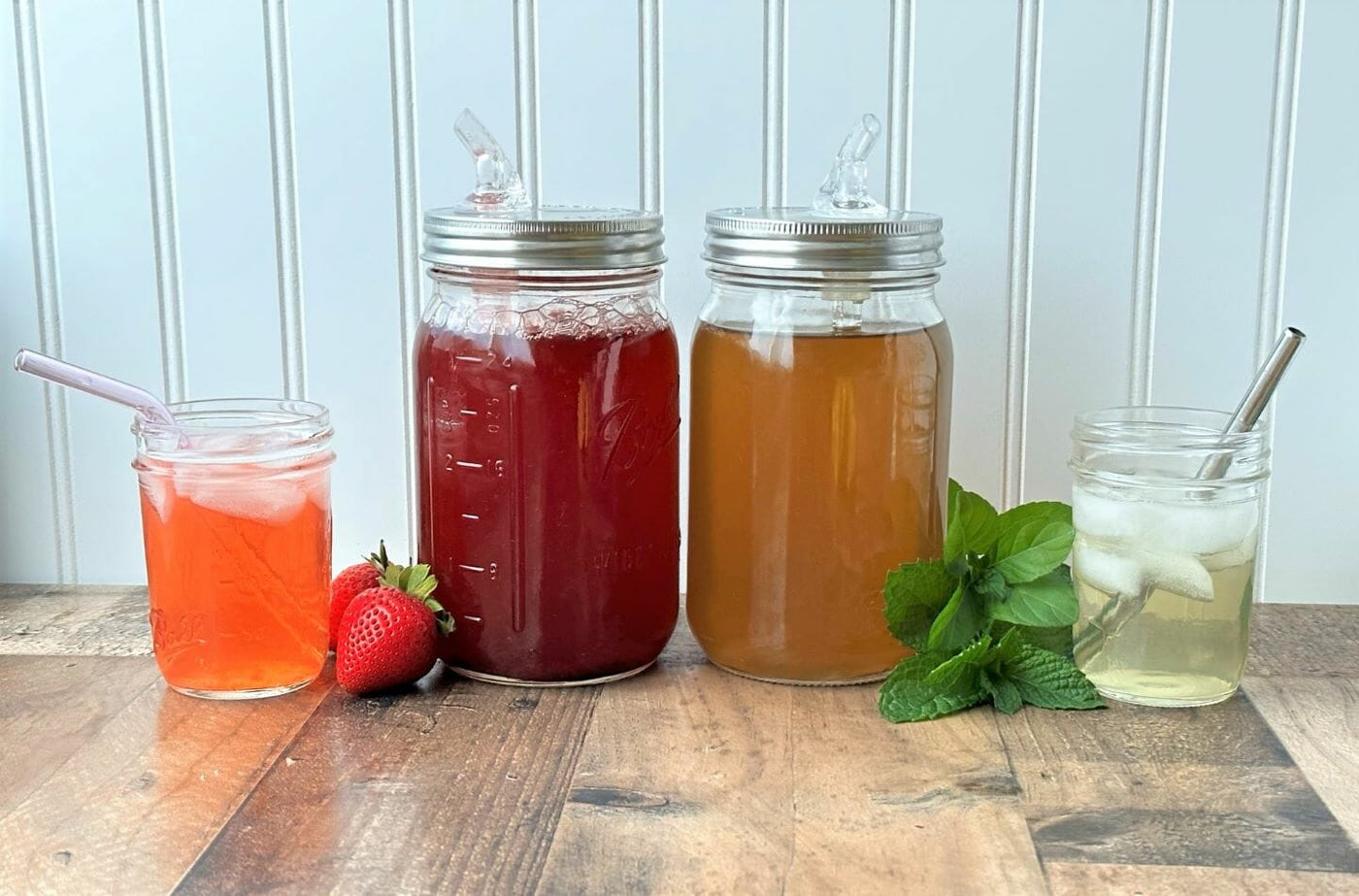 Check Out Our Blog
Find the latest recipes, DIY projects, and much more. All created and curated by our Mason jar experts.
View the Blog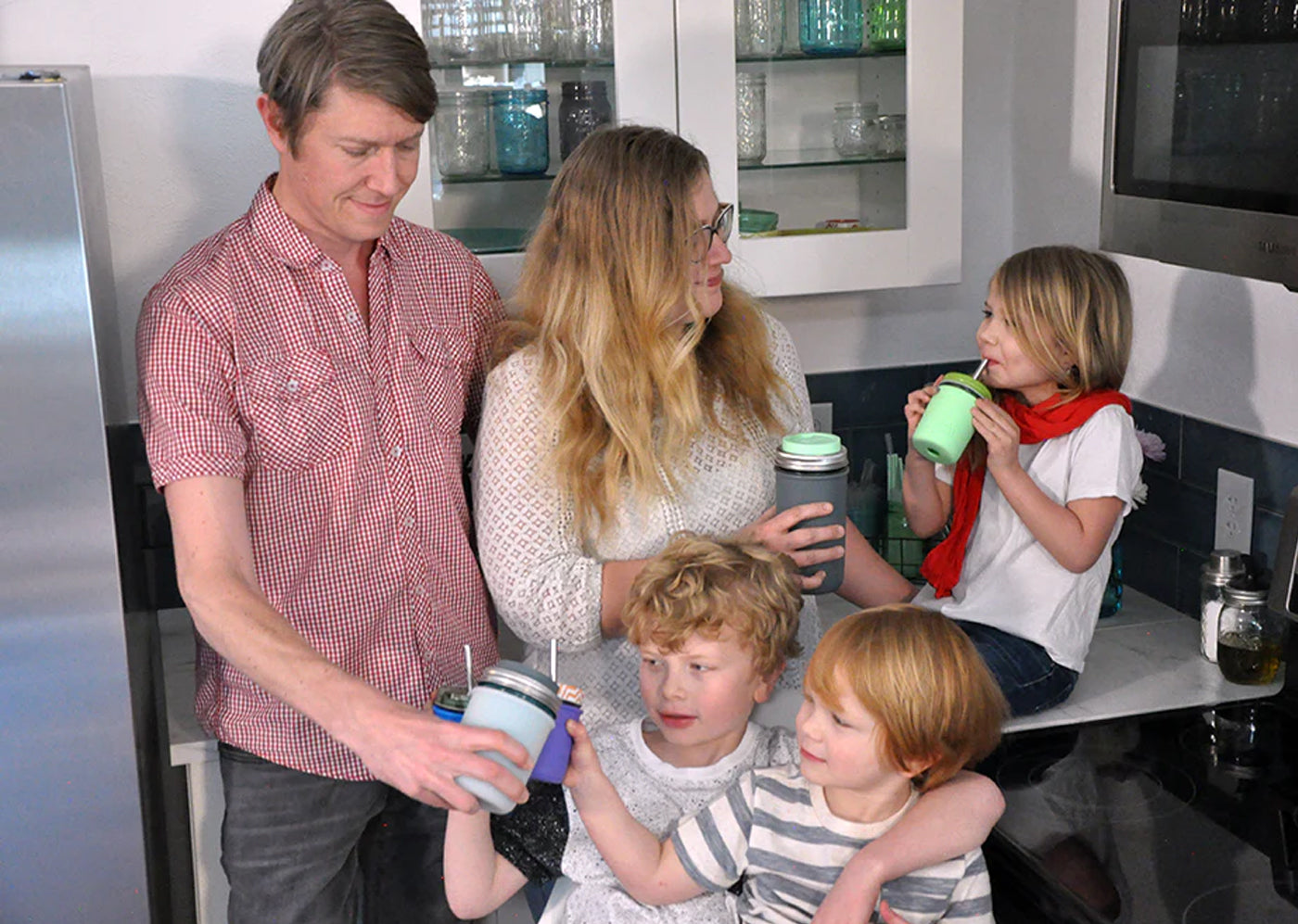 Our Story
We're proud to be a Colorado-based small, family-owned business and your home for authentic, eco-friendly mason jar innovations.
Hear our Story