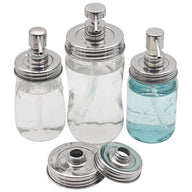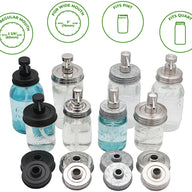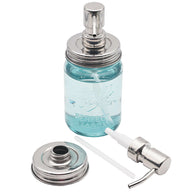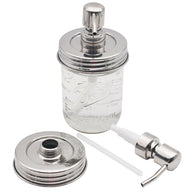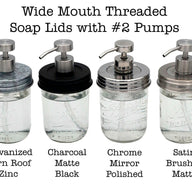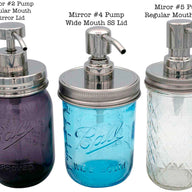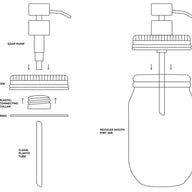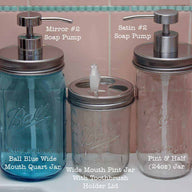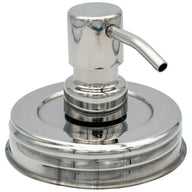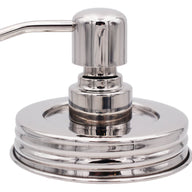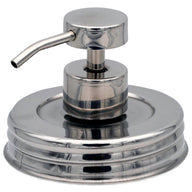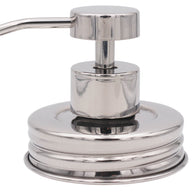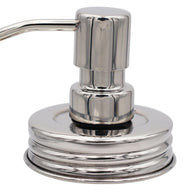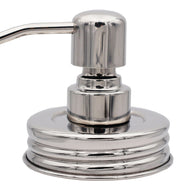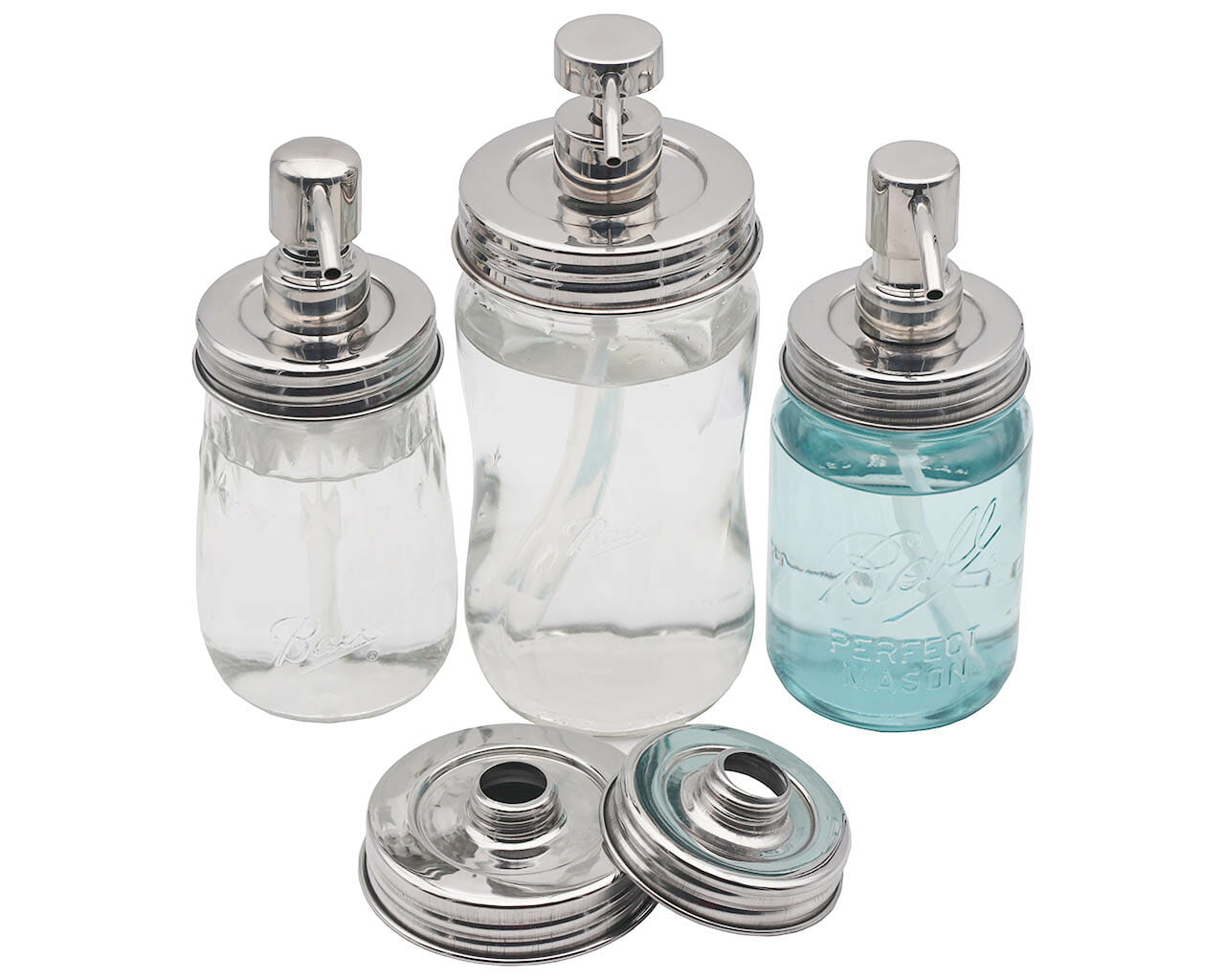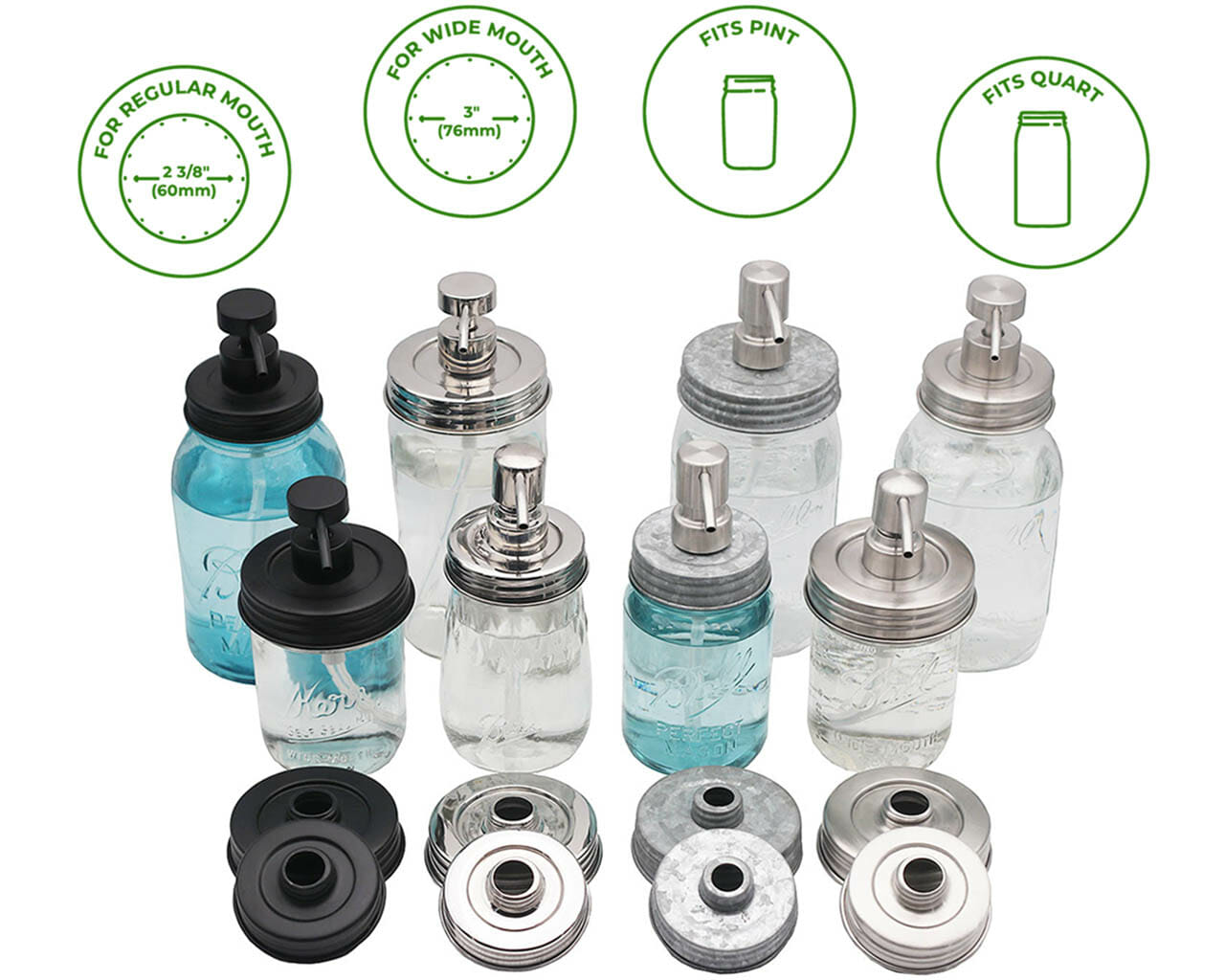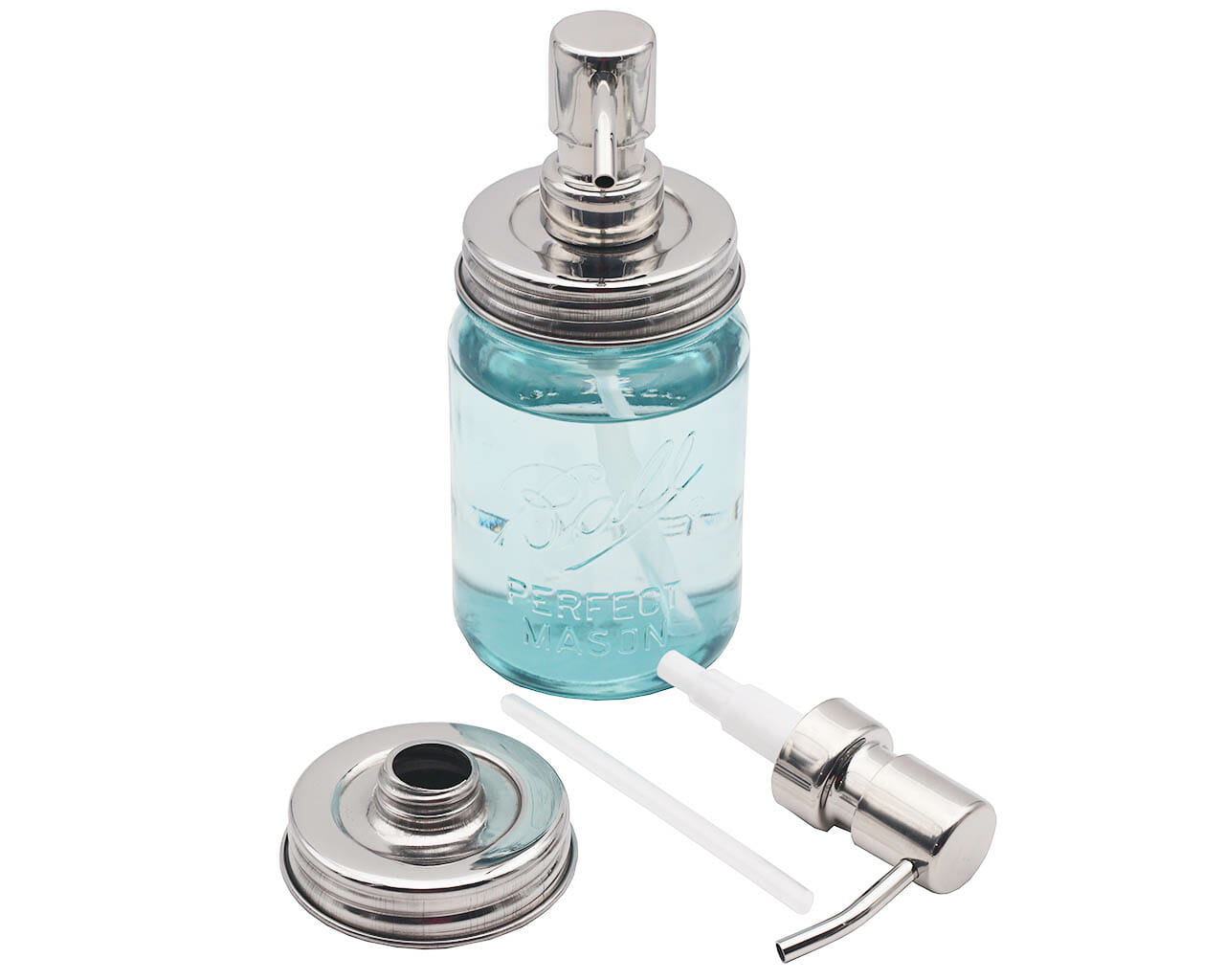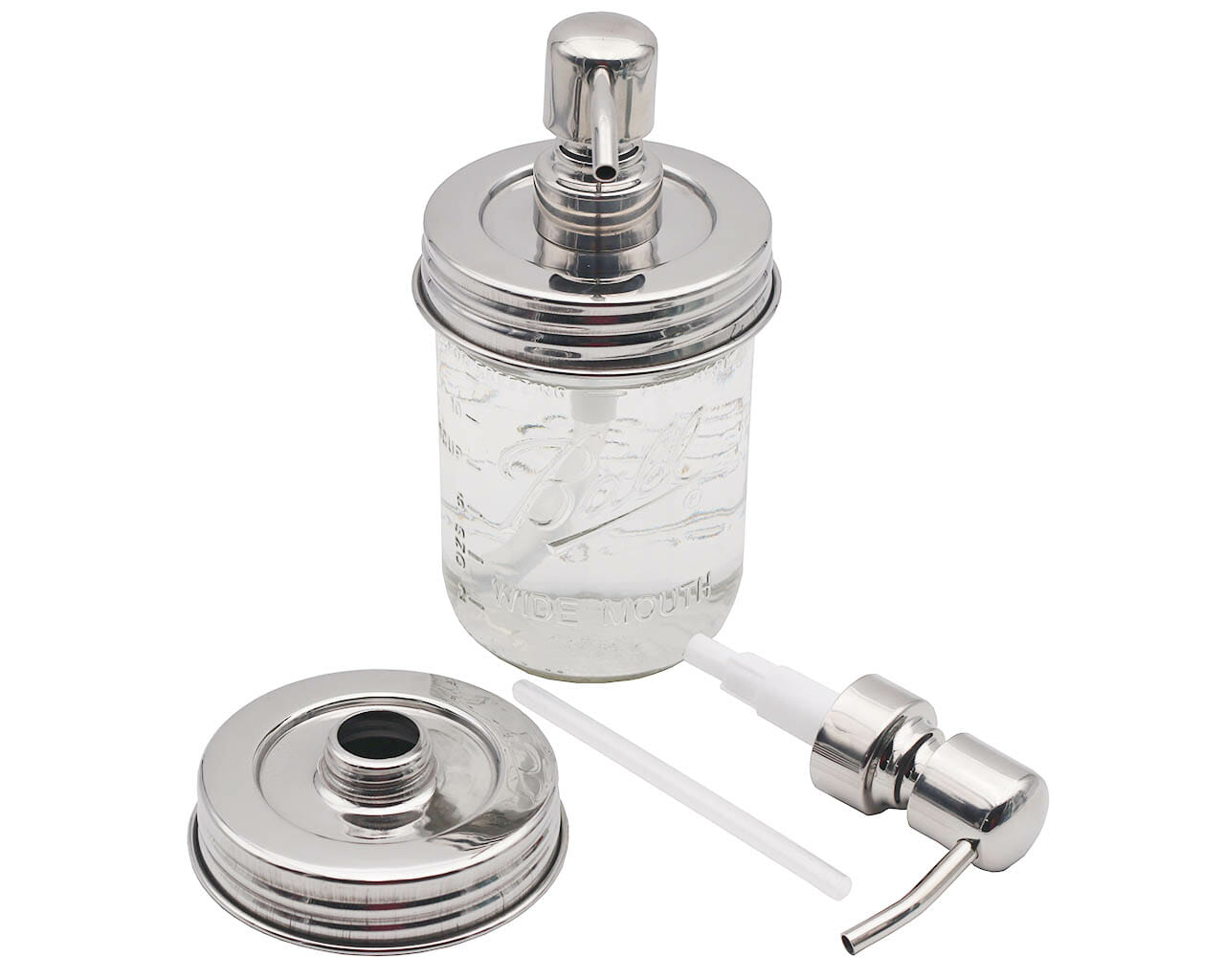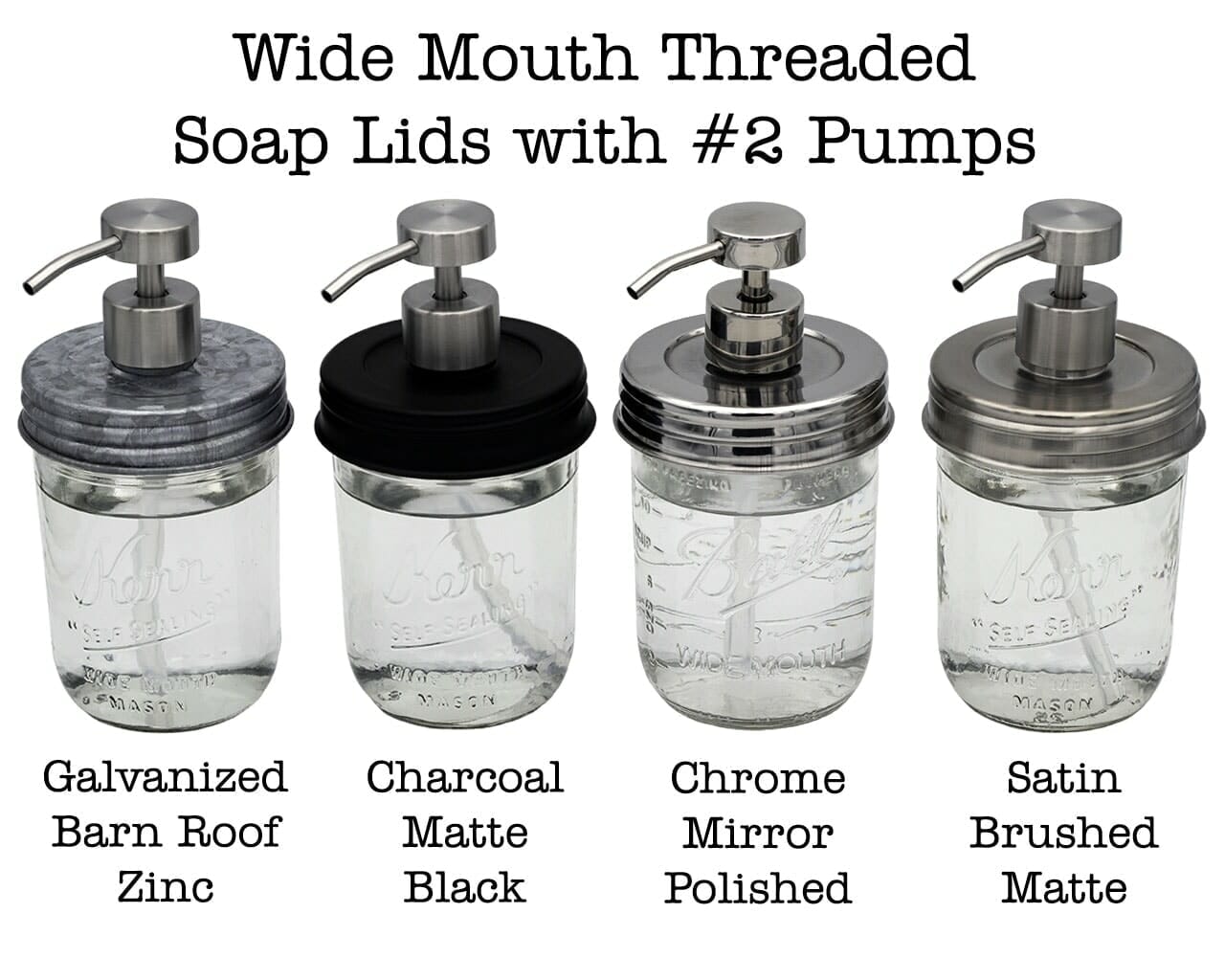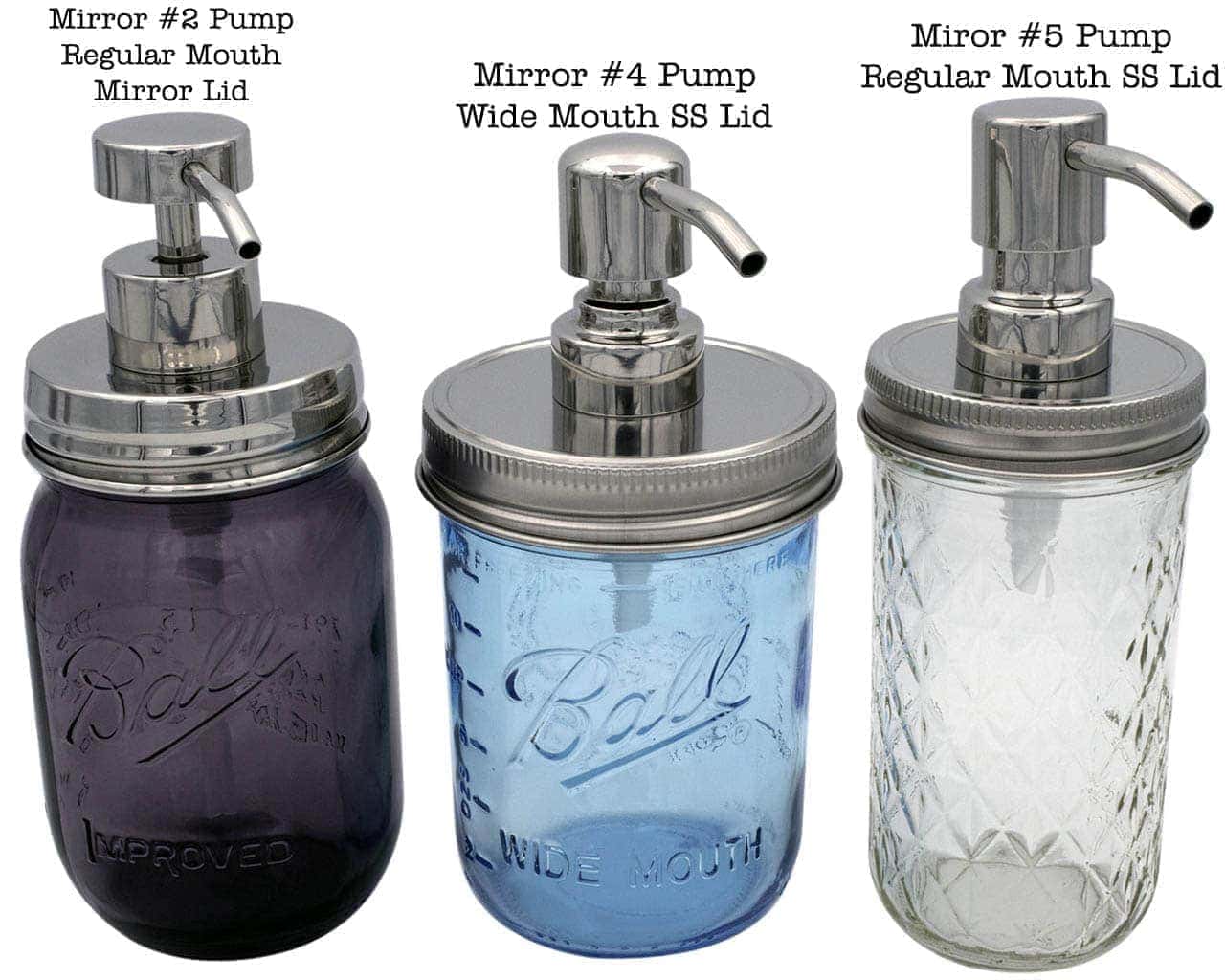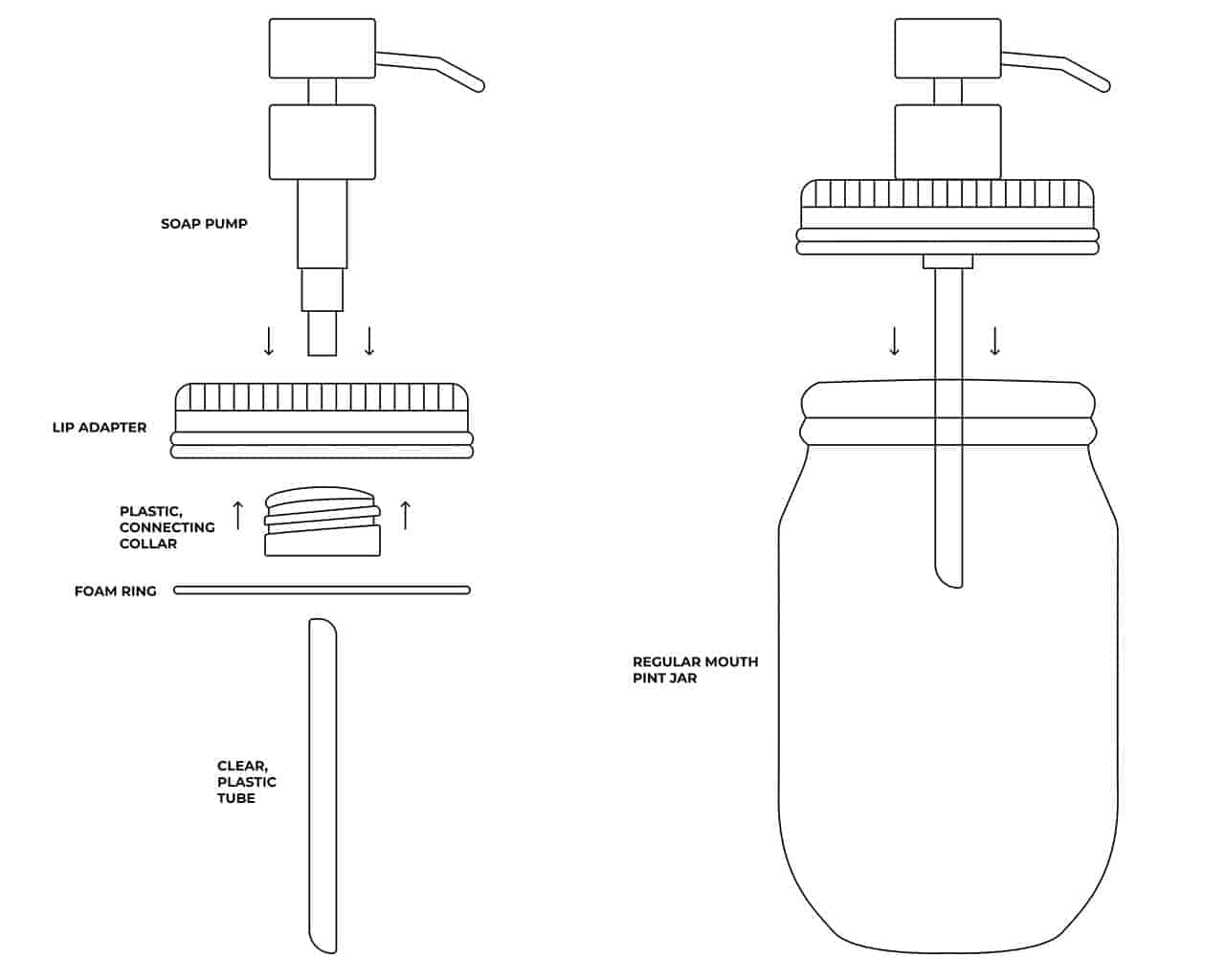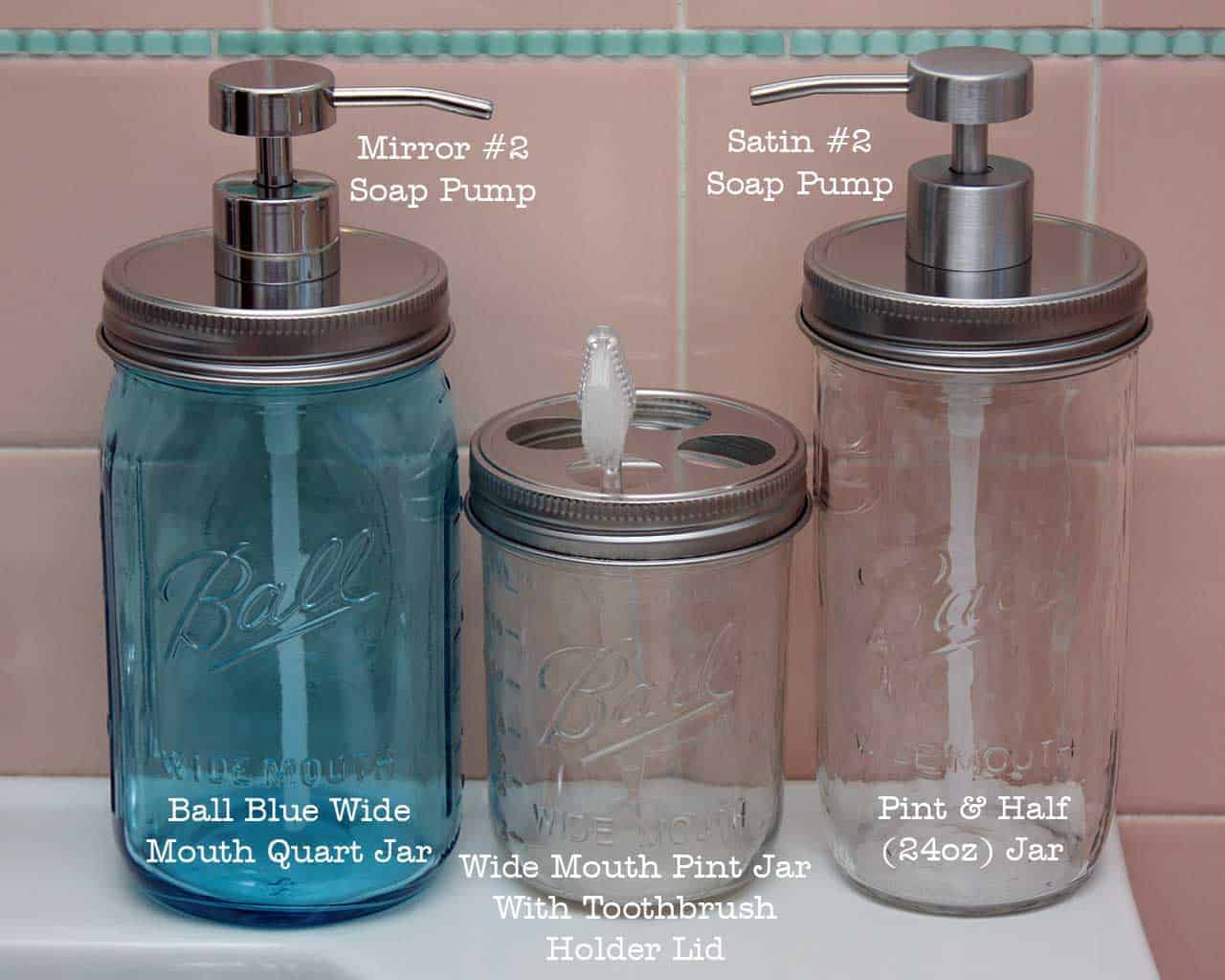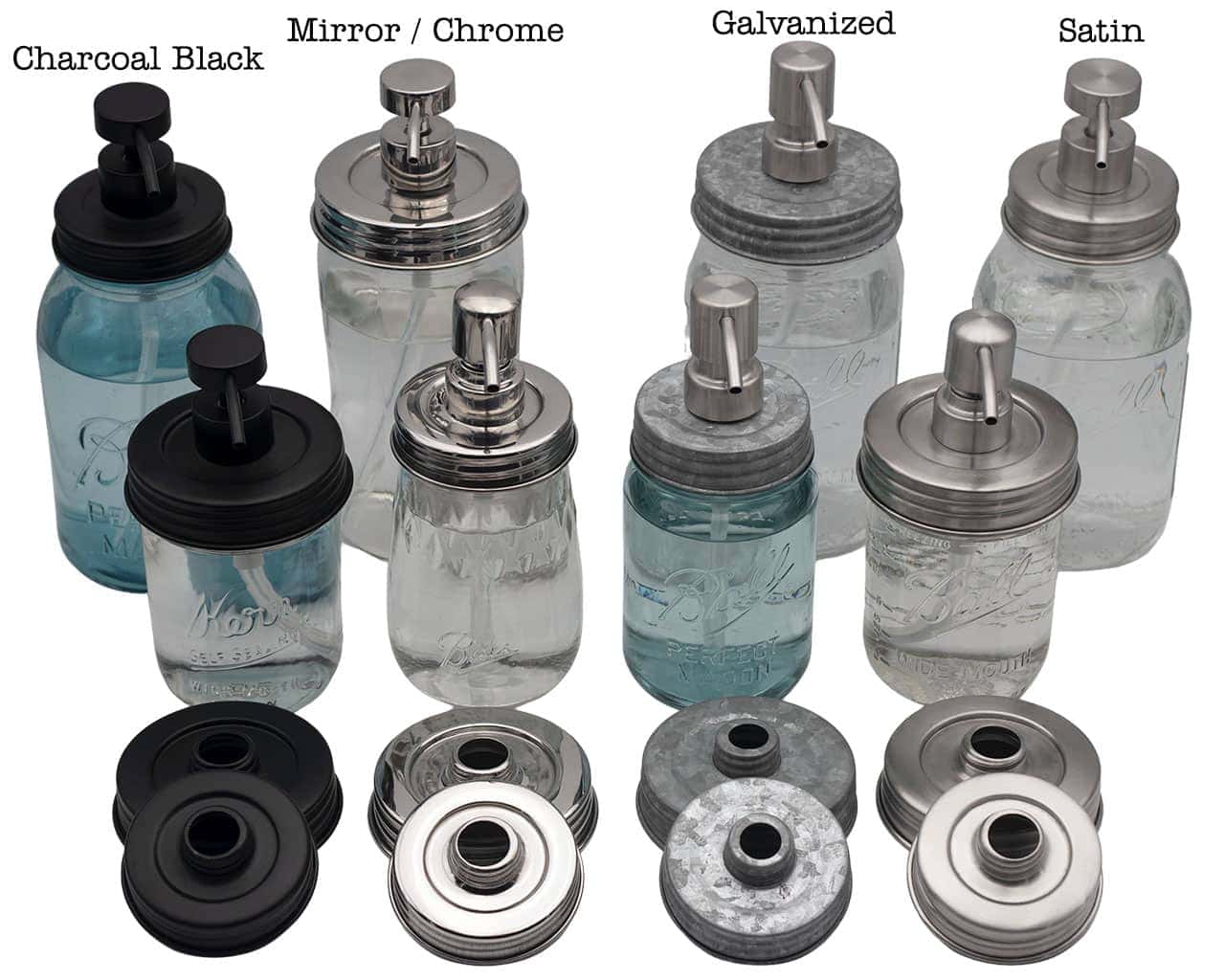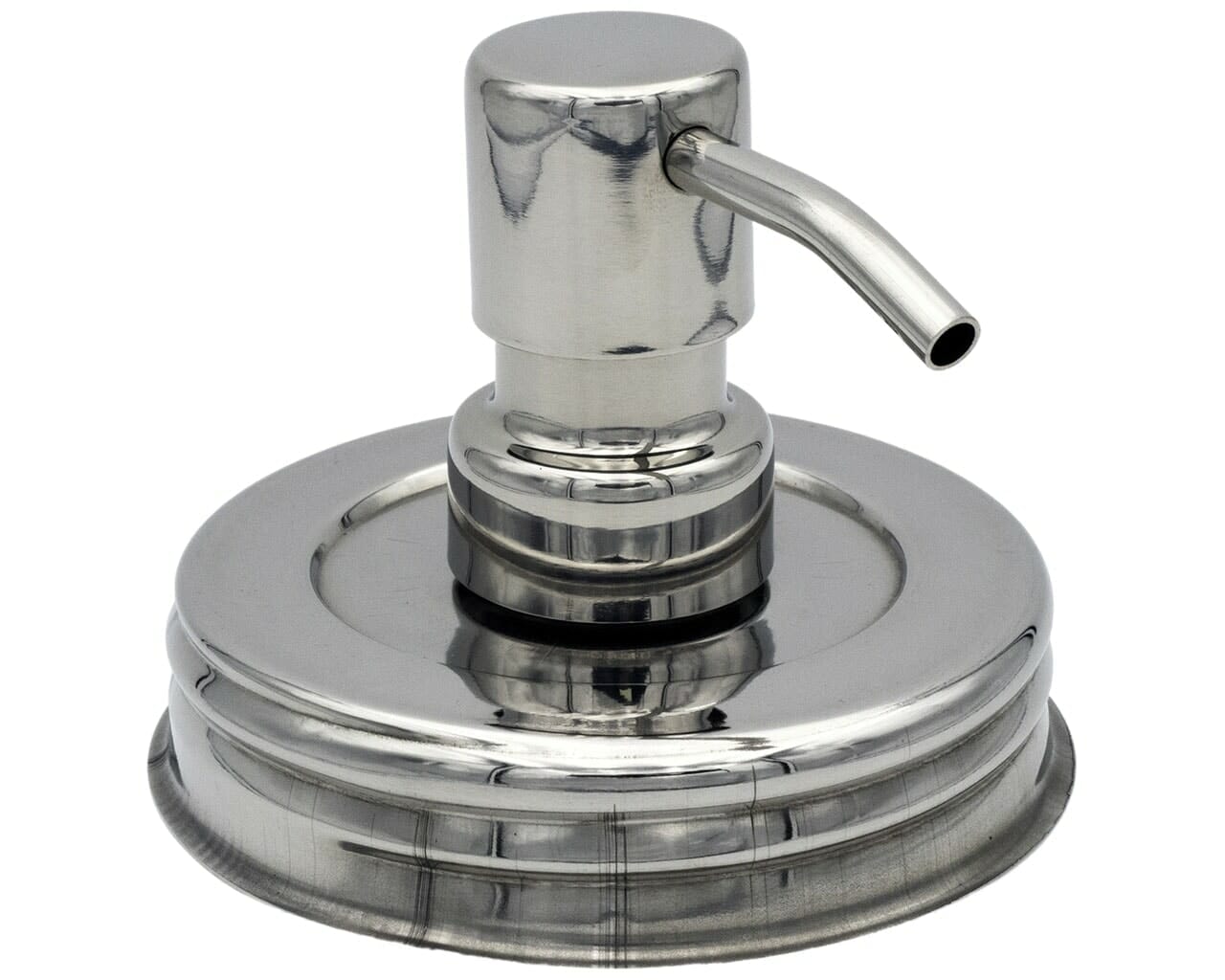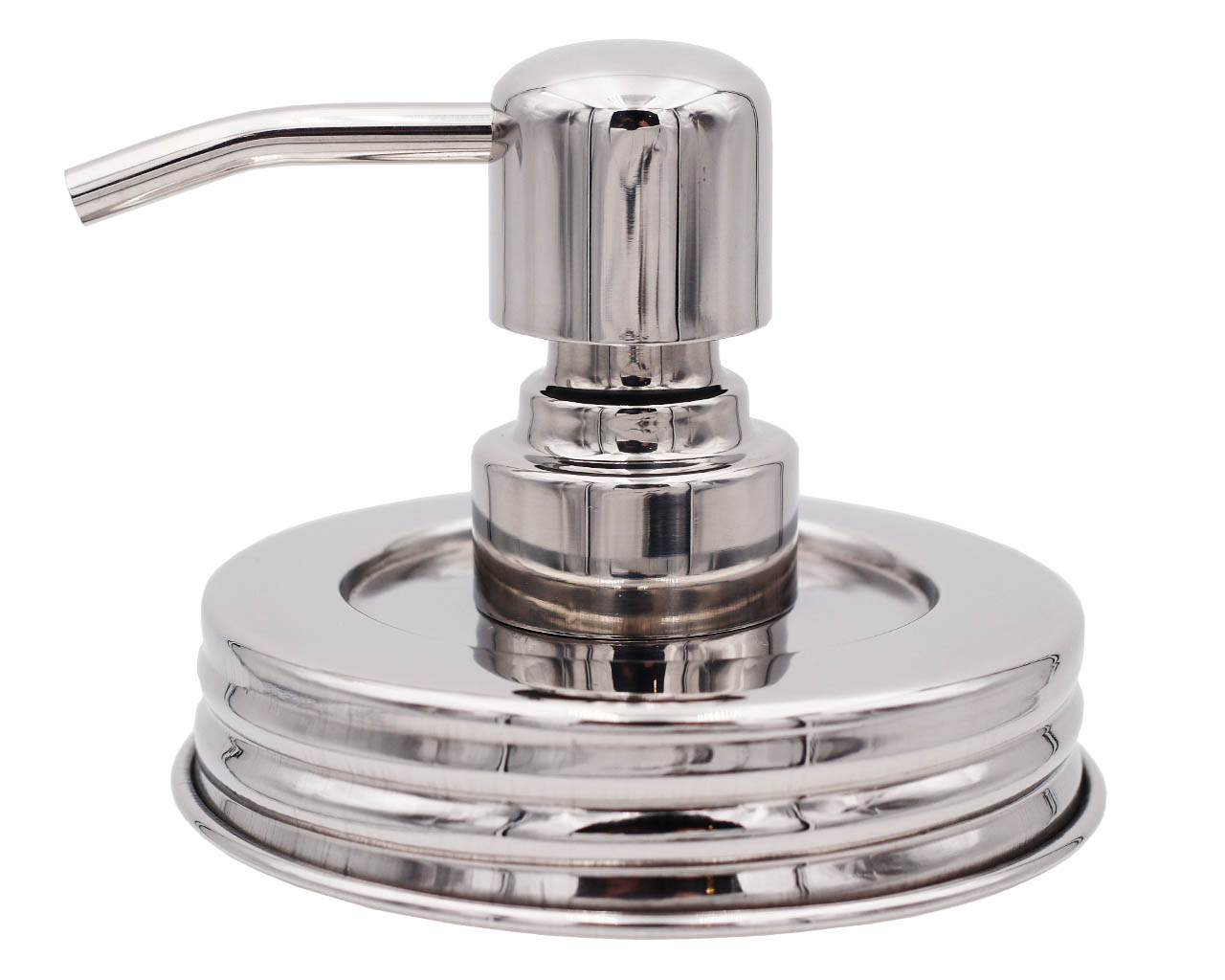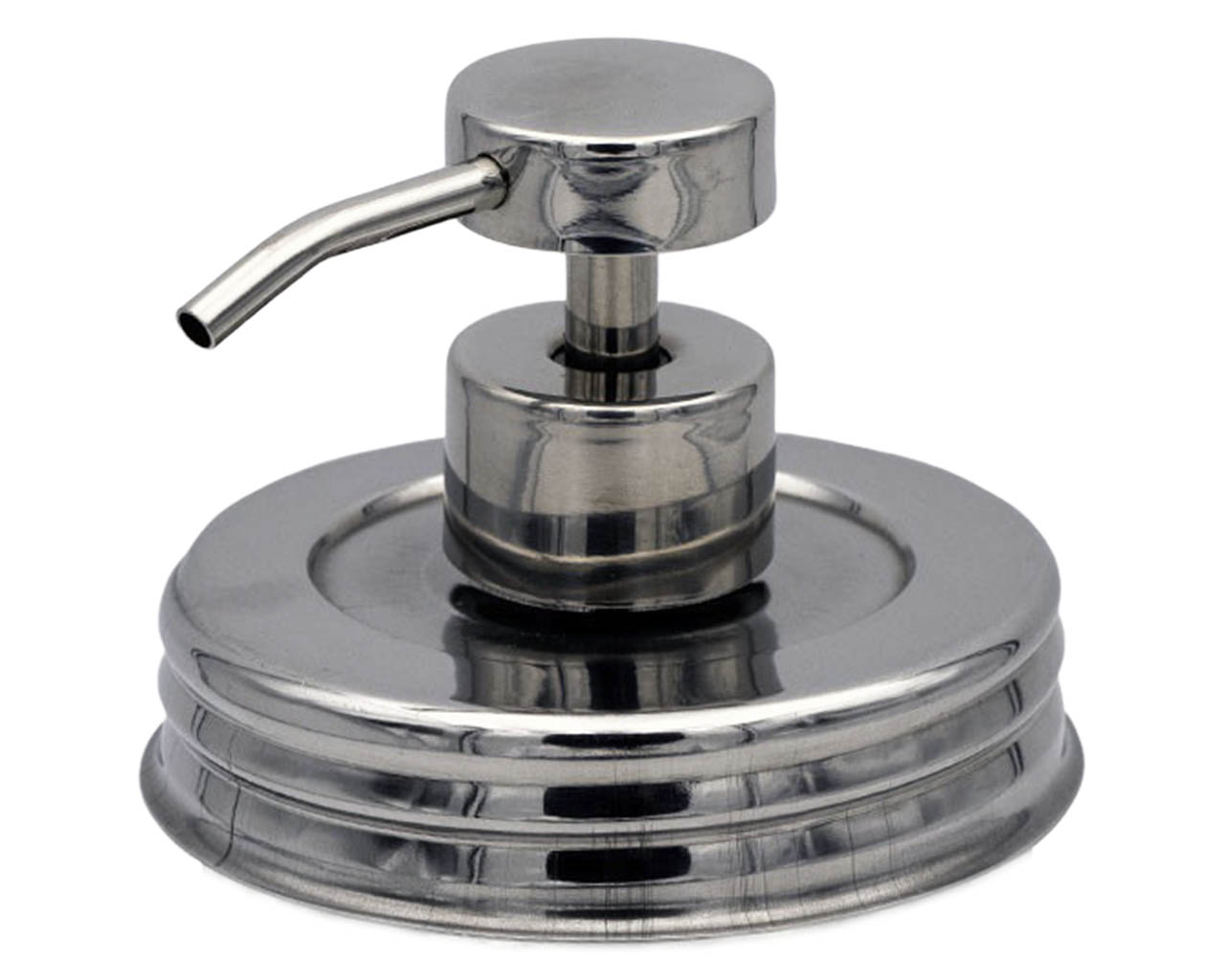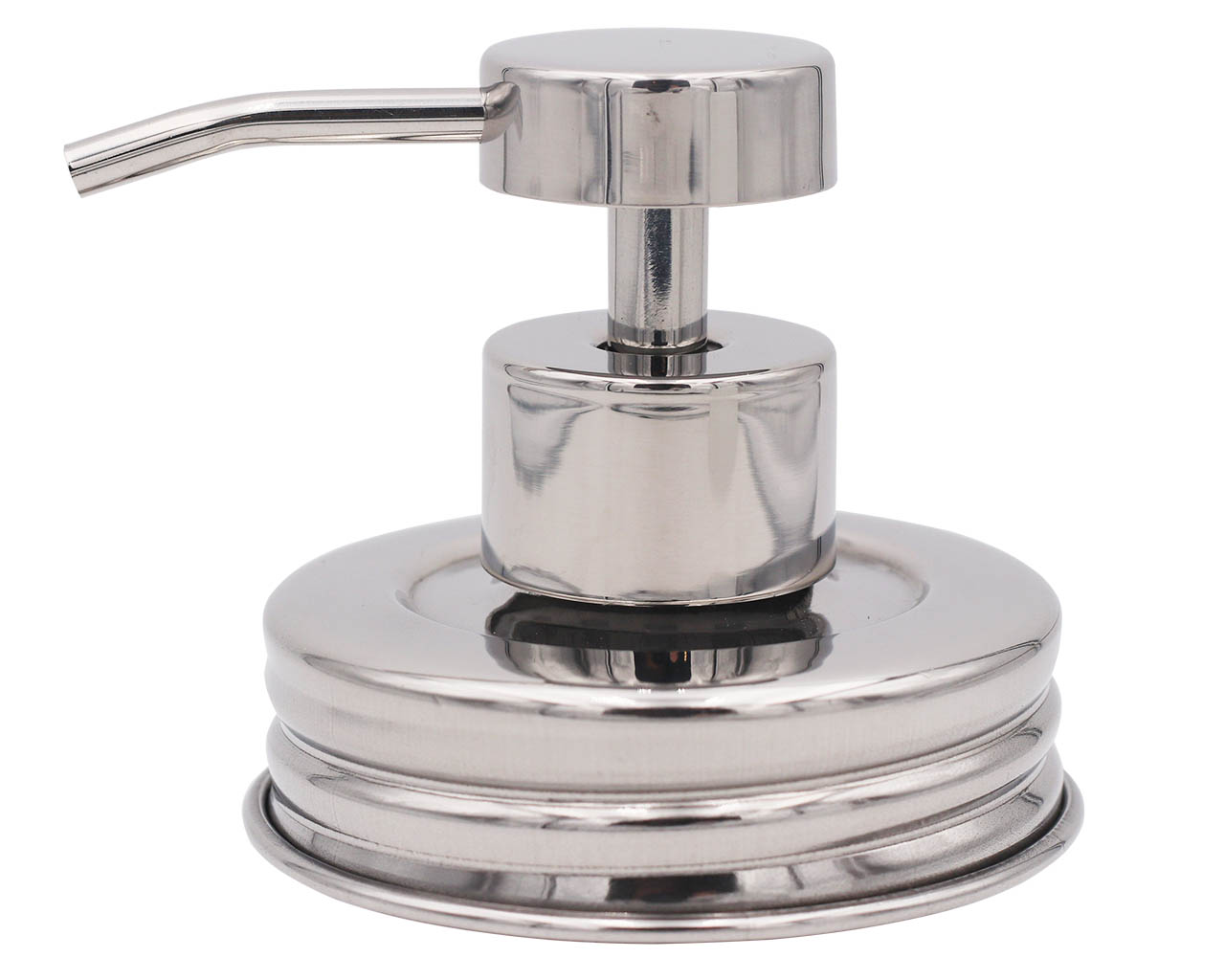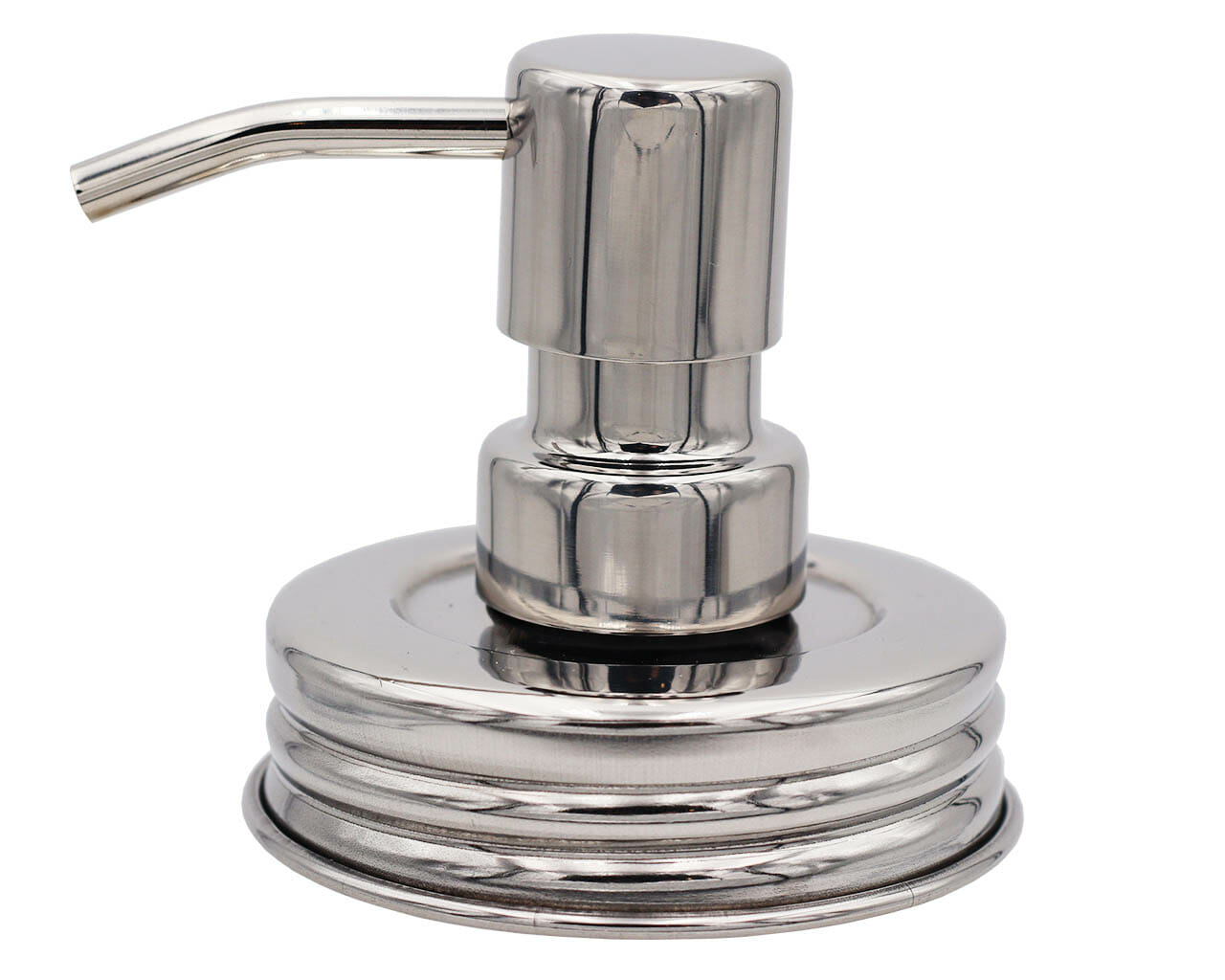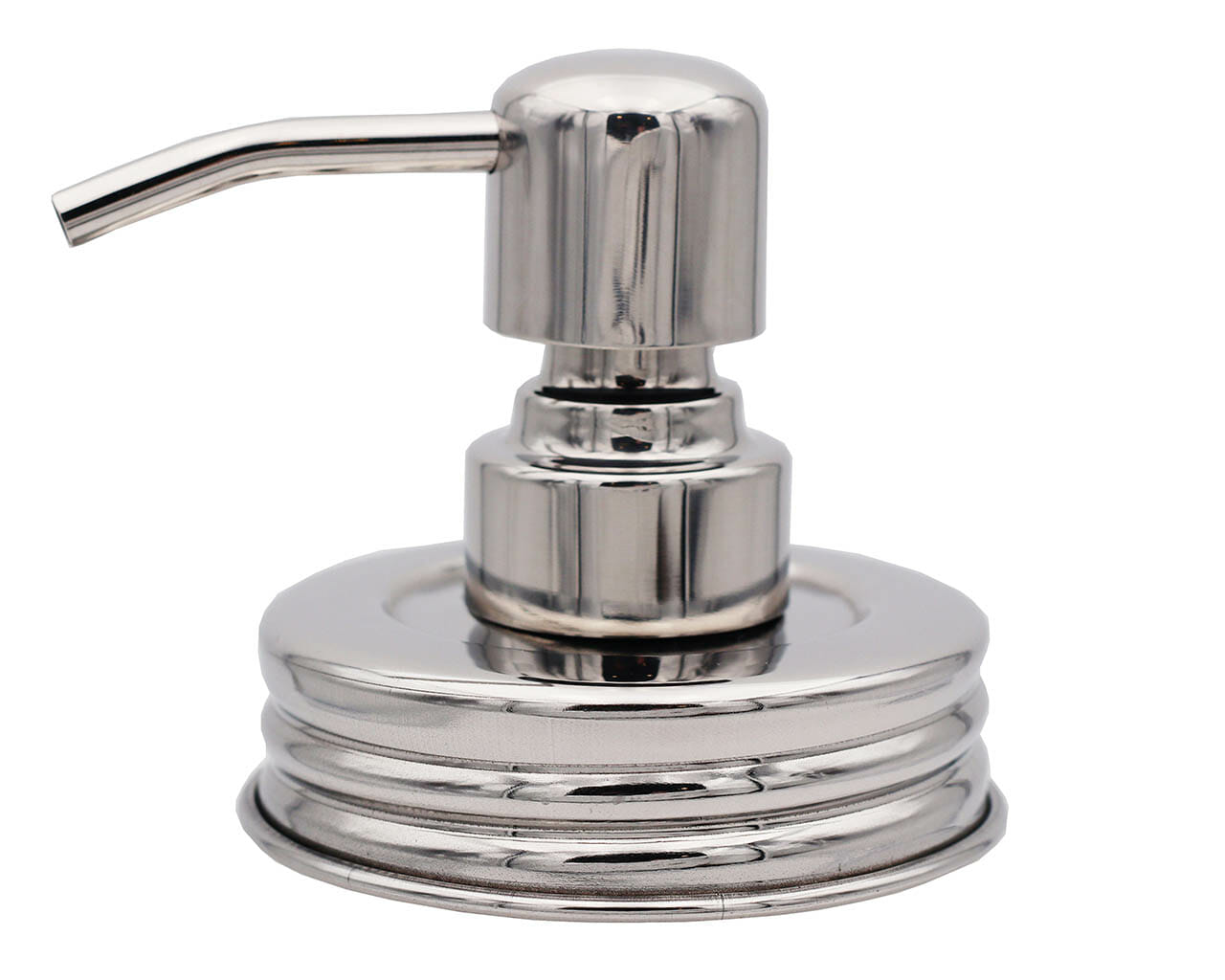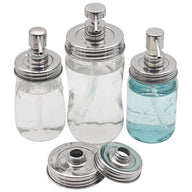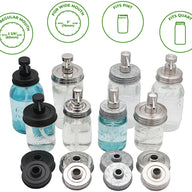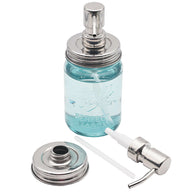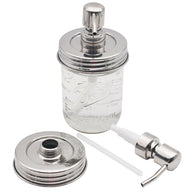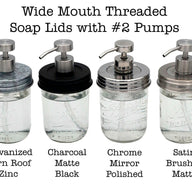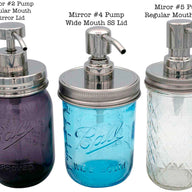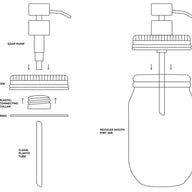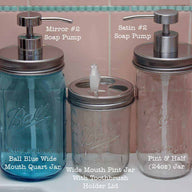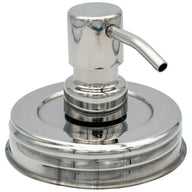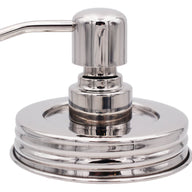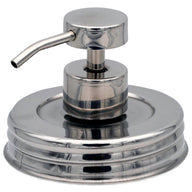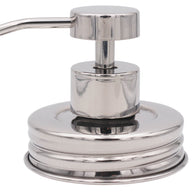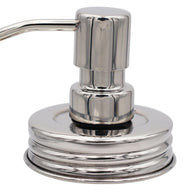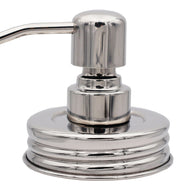 Product Description
The pumps come with the plastic collar that attaches them to one of our soap pump adapter lids and a 4 1/2" tube (6 1/2" protrusion into the jar including the part of the pump that sticks into the jar), which is the right length for a quart jar. For a pint jar, cut the tube to fit with a scissors. If you are using a half gallon jar or using the pump with a taller container, we also have 6 3/4" tubes (8 3/4" with the pump). Just leave us a note at checkout or send an email and we will send the longer tube instead.
Be sure to cut the tube short enough that it does not touch the bottom of your jar. If the tube is touching the bottom, the plastic collar will work its way off the bottom much more quickly. You can use a drop of super glue between the plastic collar and pump if you find the collar comes loose too often.
They are made of stainless steel and plastic. The mirror finish is similar to chrome. The threading is 28/400.
We carry 32 different colors and styles of soap pumps for Mason jars, so you are sure to find the perfect one!
Then choose the perfect lid to complement your choice!
In addition to Mason jars, these soap pumps will fit on any standard 1" threaded bottle, or in any hole that is 27mm or about 1 1/8". Many liquor and beverage bottles can be upcycled as soap pumps! A few that work are Jack Daniels, Crown Royal, and Jägermeister.
If the lid from a 2 liter bottle of Coke will screw onto your dispenser, then so will these pumps.
Exactly Product
I have bought many soap pump dispensers from Mason Jars. All of the dispensers have worked flawlessly.
Mason Jar soap pump lids
I ordered Mason Jar pumps and lid style #4 for reg mouth 8oz Vintage Blue mason jars. Very happy with my purchase they look amazing!
More beautiful than I could ever imagine
Wow. I bought the polished chrome pump sets in style number two. They are VERY solid, beautifully made, and the finish is gorgeous. The photograph understates how high-quality and elegant they look in person. You can see how similar the finish is to our high-end traditional Kohler polished chrome fixtures in the shower photo below. Our whole family is thrilled to be using healthy soap (a plug for Bonner's Tea Tree Oil soap for bathing) in glass containers that keep plastic out of our soap, off our skin, and reduce plastic in the landfill. I also have to say how brilliant the customer service is from this darling, family run business. Thank you Maggie.
Brought my bathroom and kitchen soap dispensers to another level
The plastic soap dispensers are gone. Really enjoying using chrome dispensers with mason jars in my vintage home.
looks great in my bathroom. Used a thrift store mason jar
Learn More about Mason Jar Lifestyle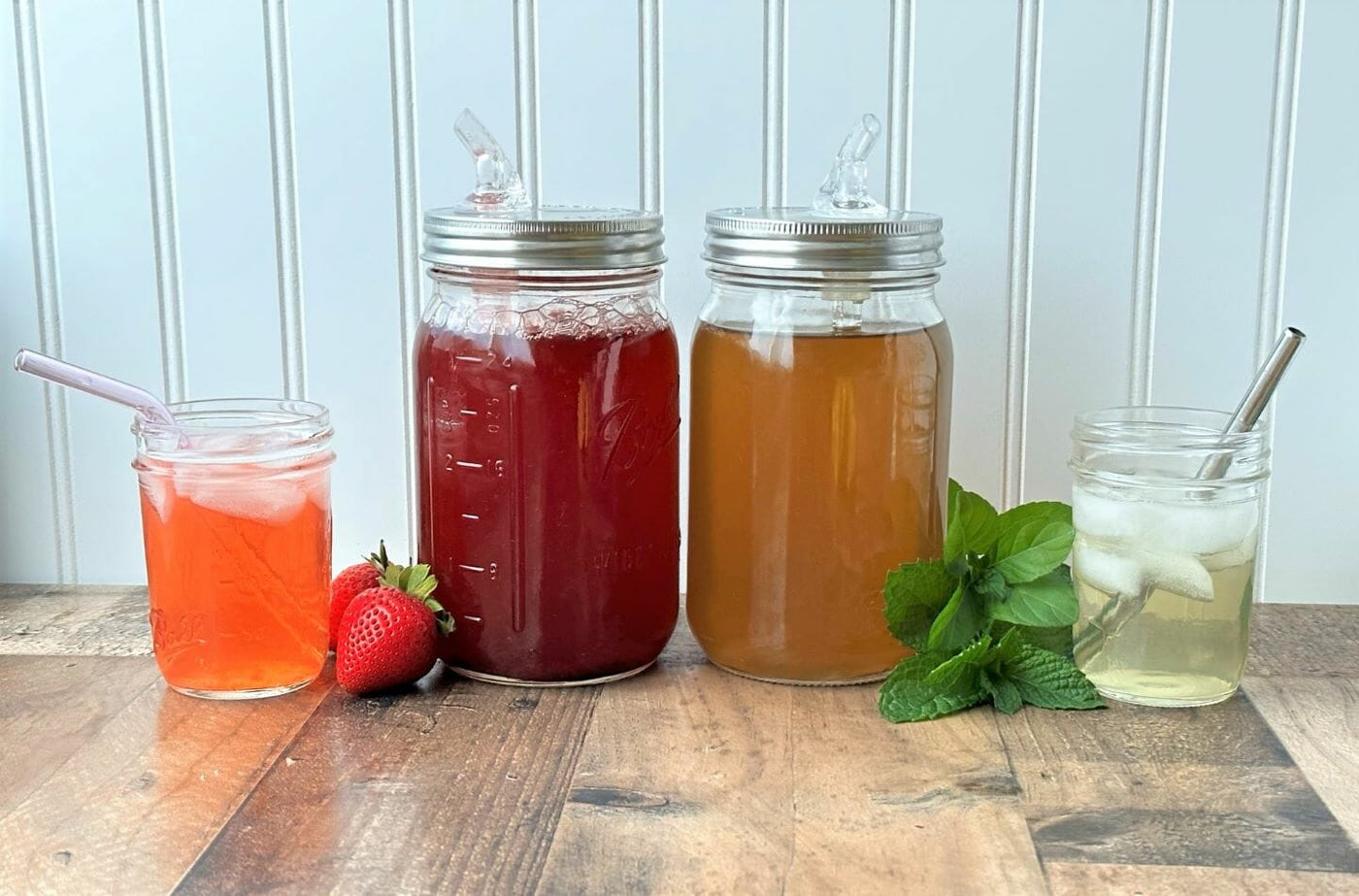 Check Out Our Blog
Find the latest recipes, DIY projects, and much more. All created and curated by our Mason jar experts.
View the Blog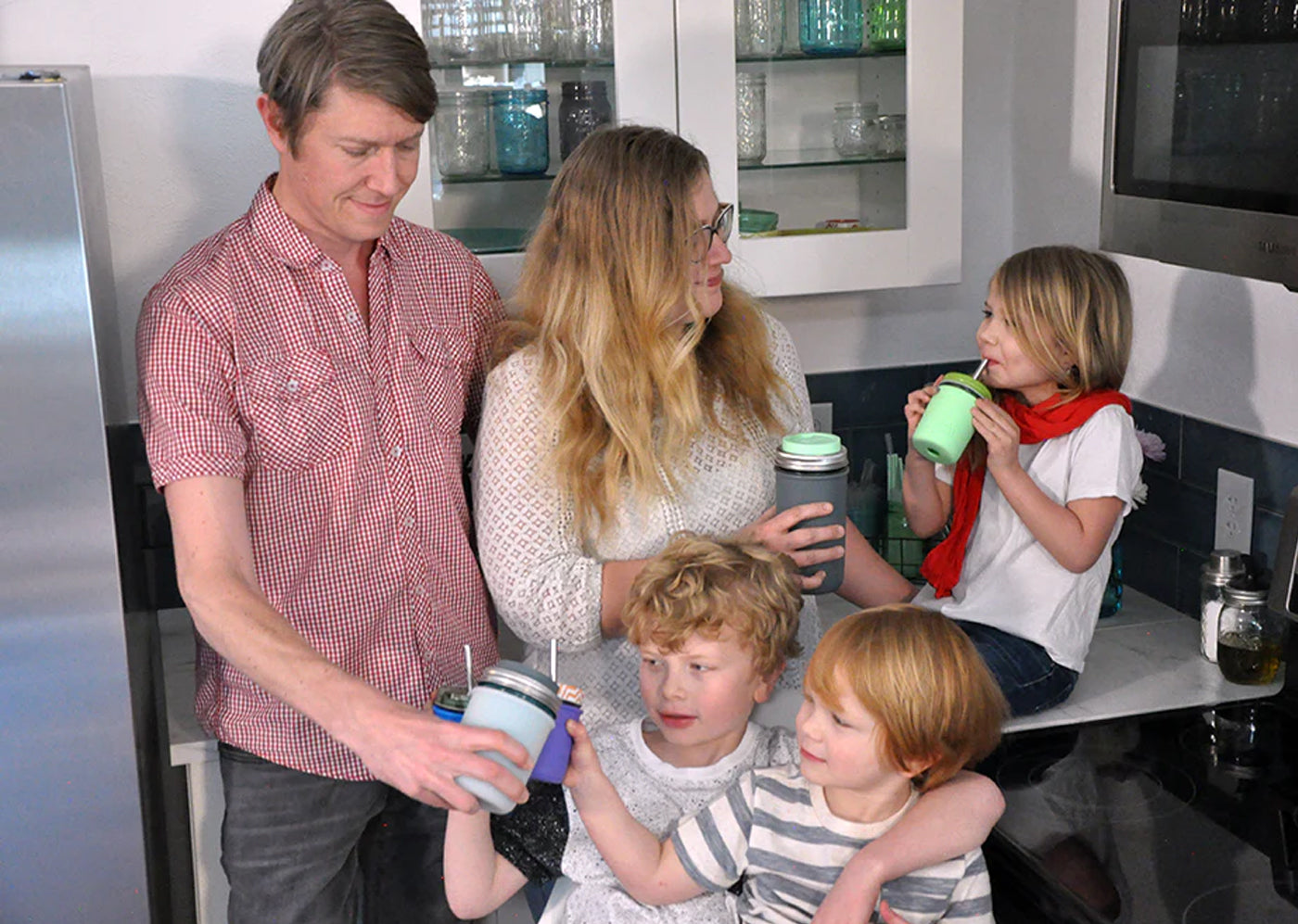 Our Story
We're proud to be a Colorado-based small, family-owned business and your home for authentic, eco-friendly mason jar innovations.
Hear our Story