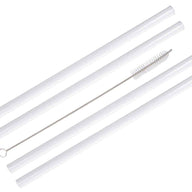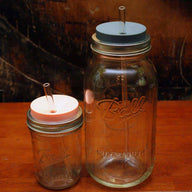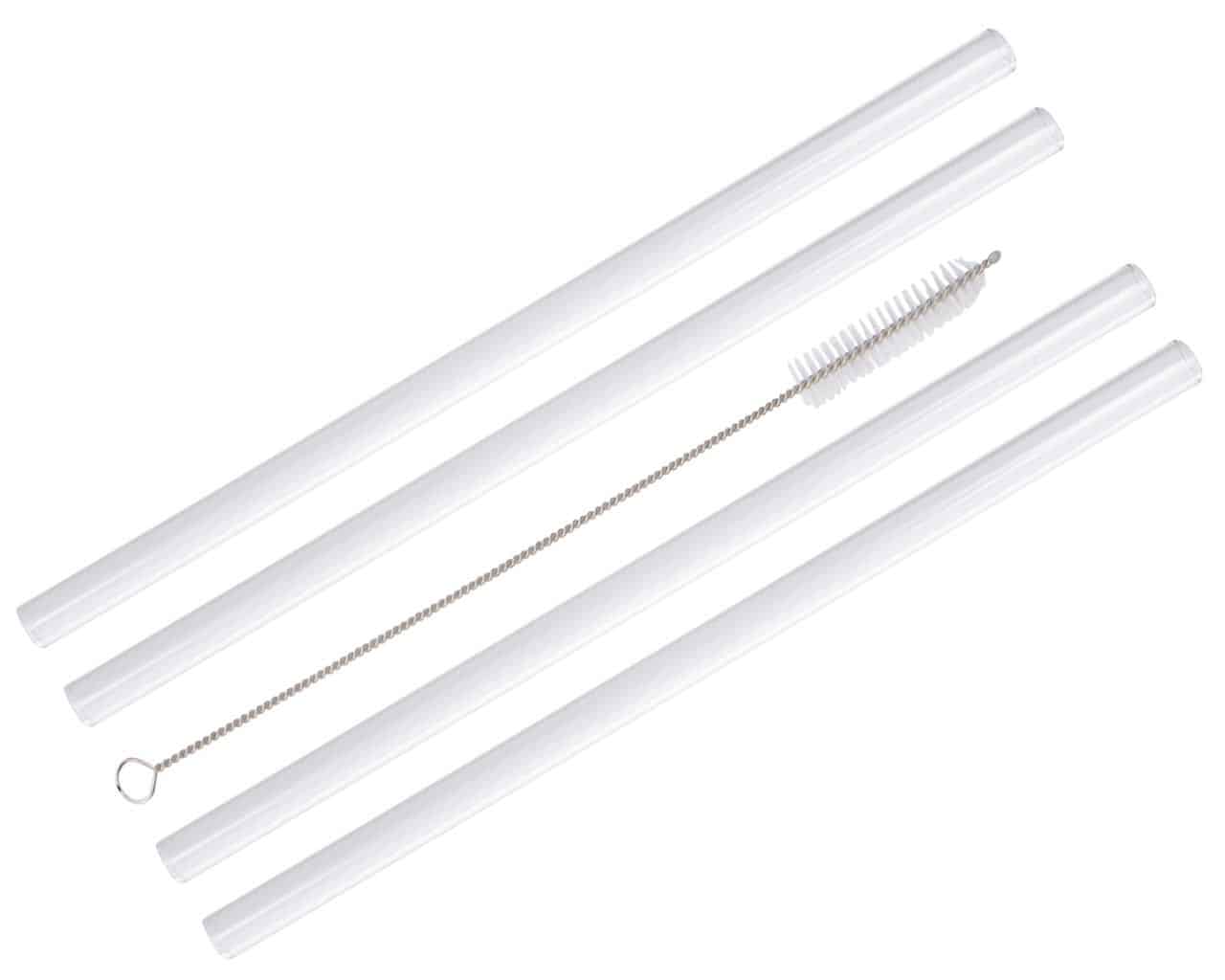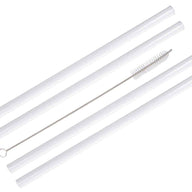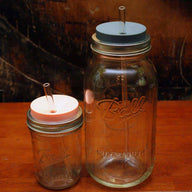 Product Description
This 9mm outside diameter, 6mm inside diameter straws are 30cm (11.8") long, the perfect height for a half-gallon (64oz) jar.
Glass straws are fun because you can see the liquid rising up through them like in a disposable straw. It is also easy to see if they are clean.
They are made of clear borosilicate glass, which is shatter resistant and is the strongest type of glass available. They are very durable and will last a long time.
Half gallon jars need a wide mouth lid. These work well with our stainless steel or silicone straw hole lids for wide mouth jars.
The most reliable way to clean reusable straws is our straw cleaner with soap and hot water. They are also dishwasher safe, or a quick rinse might be sufficient. You can also boil these to disinfect them if you want to.
My personal cleaning routine is to rinse them after use, put them in the dishwasher, then run a straw cleaner through them and rinse again before putting them away. My dishwasher usually gets them clean but sometimes leaves a little residue so this ensures they are clean.
Every day, 500 million disposable straws are used in the US! Start being part of the solution instead of part of the problem!
Glass straws are:
Beautiful
Reusable and long lasting
Eco friendly
Dishwasher safe
Safe for all types of foods and beverages
Free of chemical leach
Note that jars and lids are sold separately.
These straws are made of the strongest glass available, but all glass is breakable. Please be careful!
Extra Ling Straws
These glass straws are perfect for all sizes of cups. Clear, sturdy and LONG! I drink more water with a straw and these are so great. I feel good about using these for cleanliness and less waste.
[****]
Fits perfectly in a Stanley 40 oz quencher. The pipe cleaner that comes with this set is way better than the ones that come with the Hummingbird brand straws. I love that they are dishwasher safe. I run mine on my utensil basket every night and it's crystal clear in the morning. I recommended this set to all my friends and relatives with Stanley Quenchers!
Perfect!
These straws are divine! They are long and exactly what I was looking for for my 1L water bottle.
Super Straws!
I love being able to help the environment and use these amazing straws at the same time! I use a 32 oz. water jug every day and these straws fit the opening perfectly and are tall enough to be a comfortable drinking height without having to lift the jug each time.
Learn More about Mason Jar Lifestyle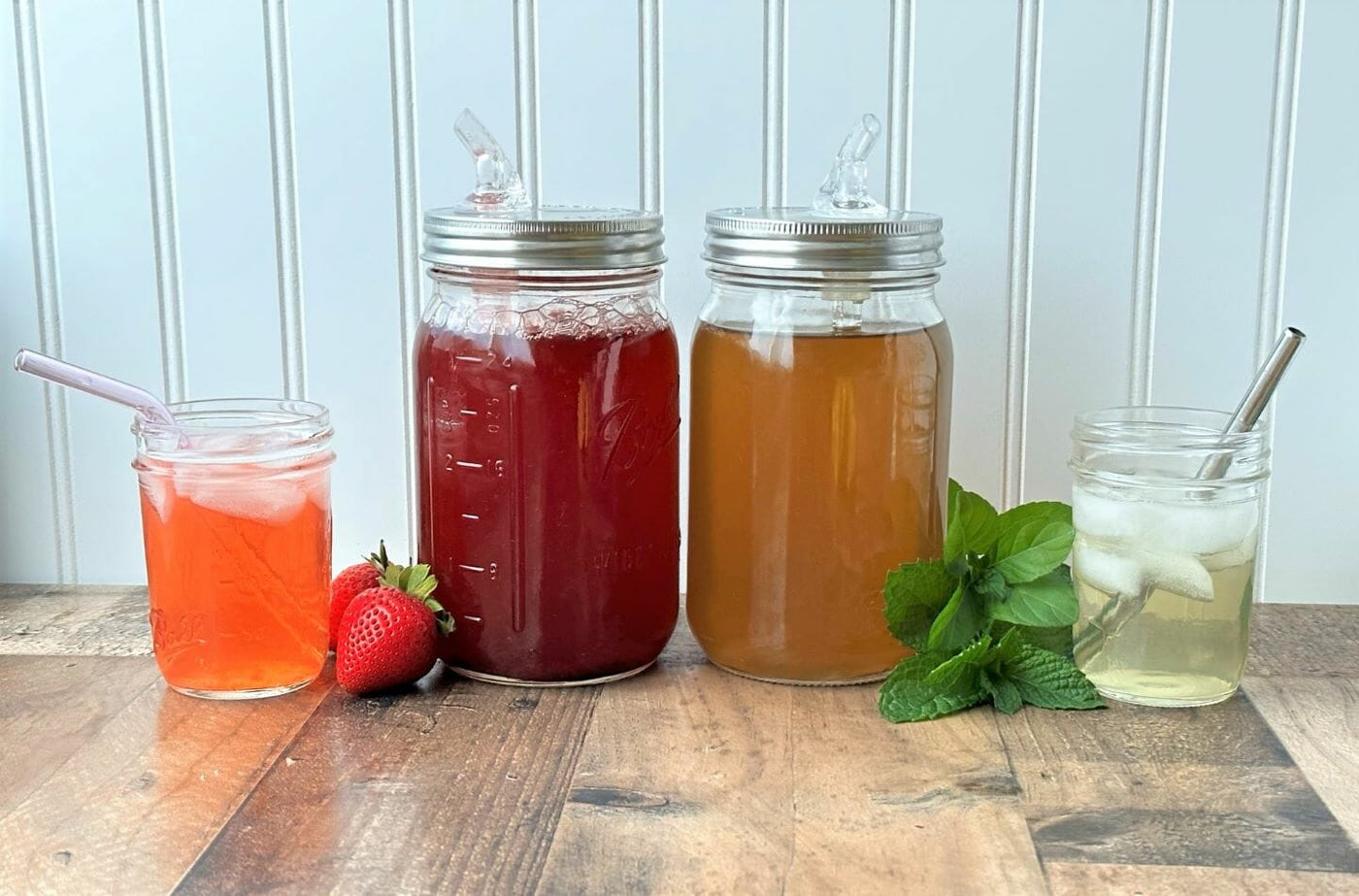 Check Out Our Blog
Find the latest recipes, DIY projects, and much more. All created and curated by our Mason jar experts.
View the Blog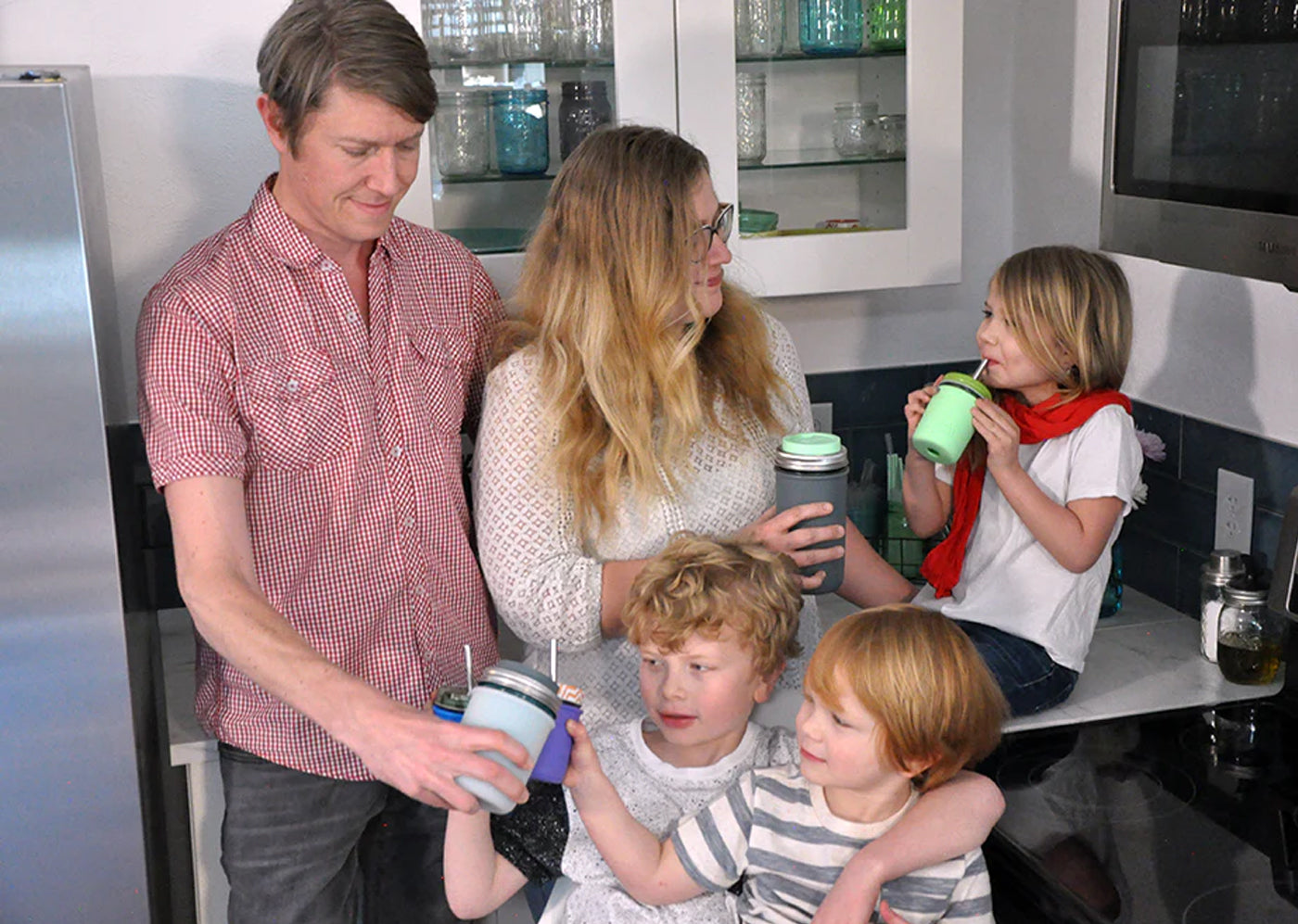 Our Story
We're proud to be a Colorado-based small, family-owned business and your home for authentic, eco-friendly mason jar innovations.
Hear our Story