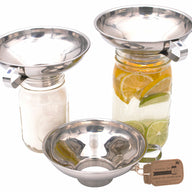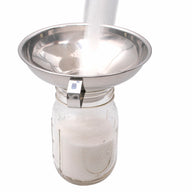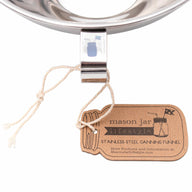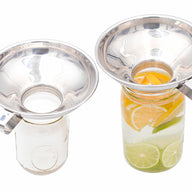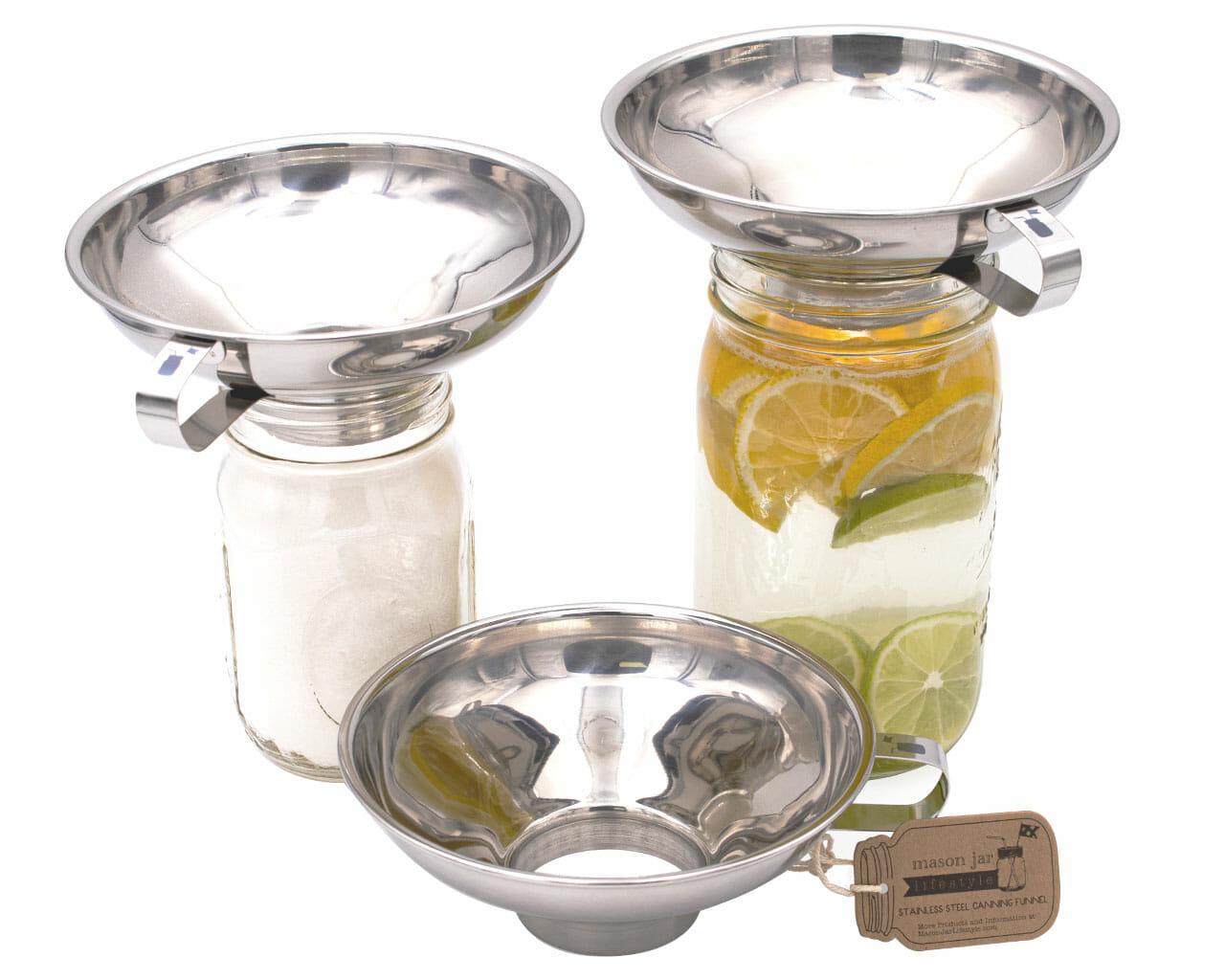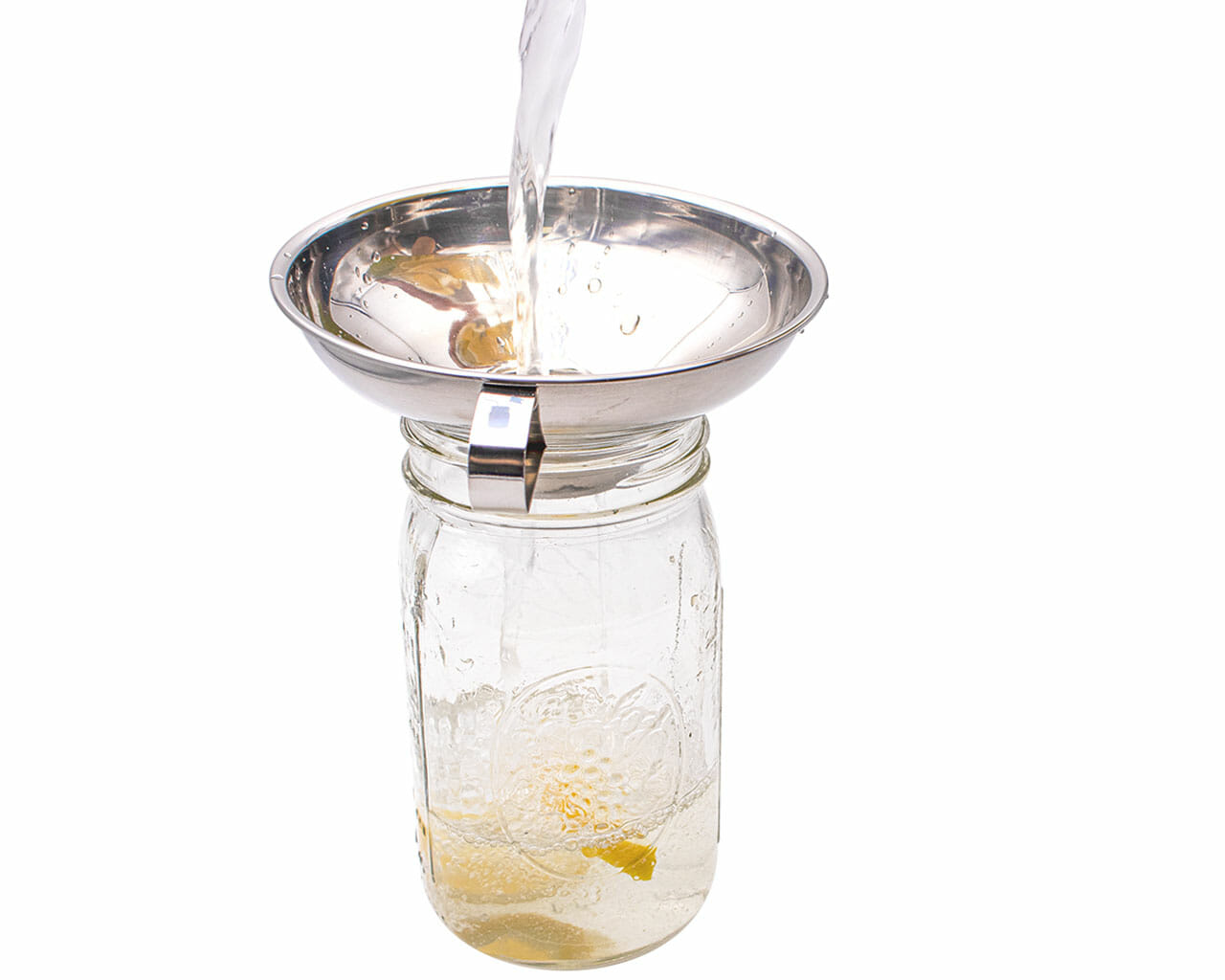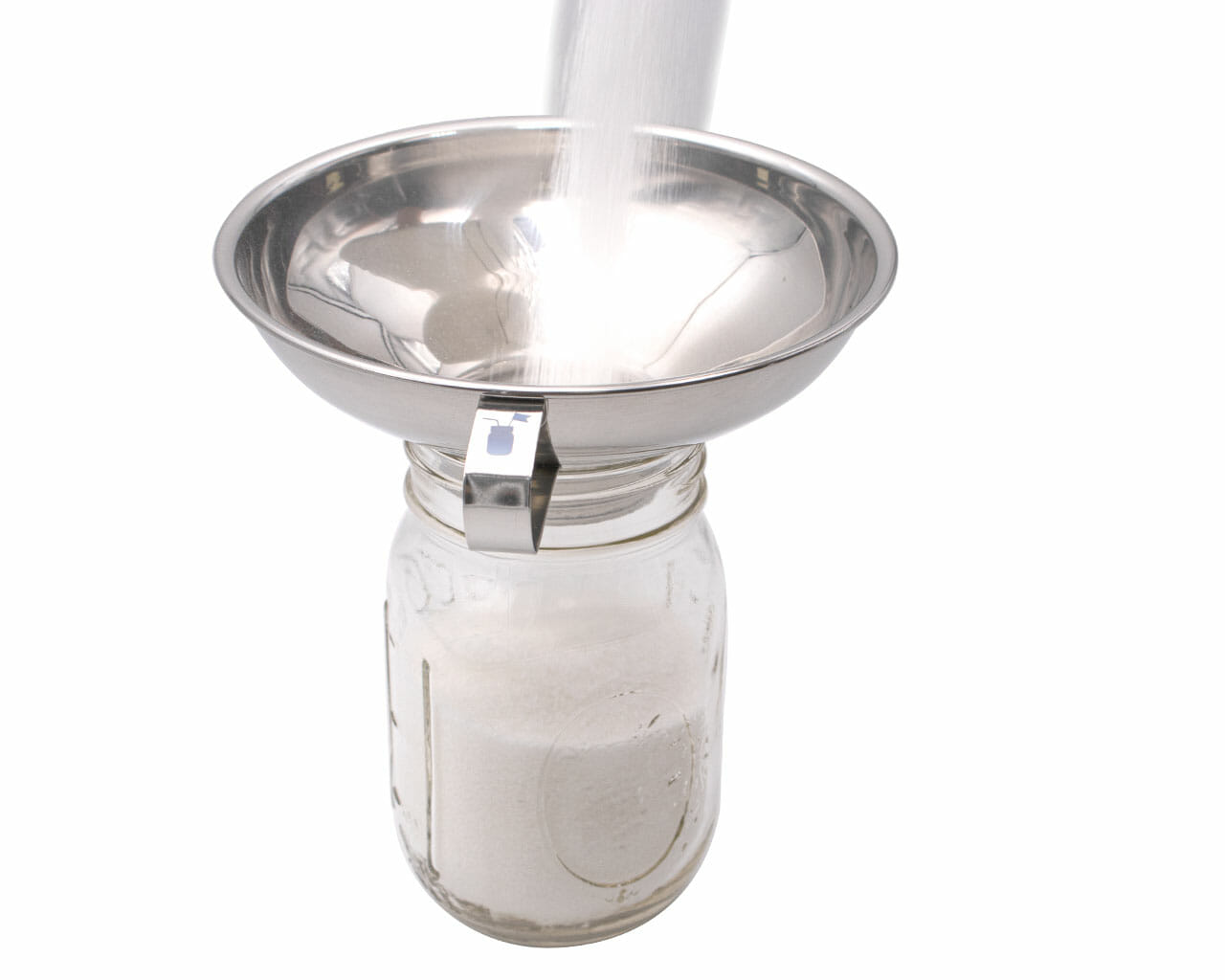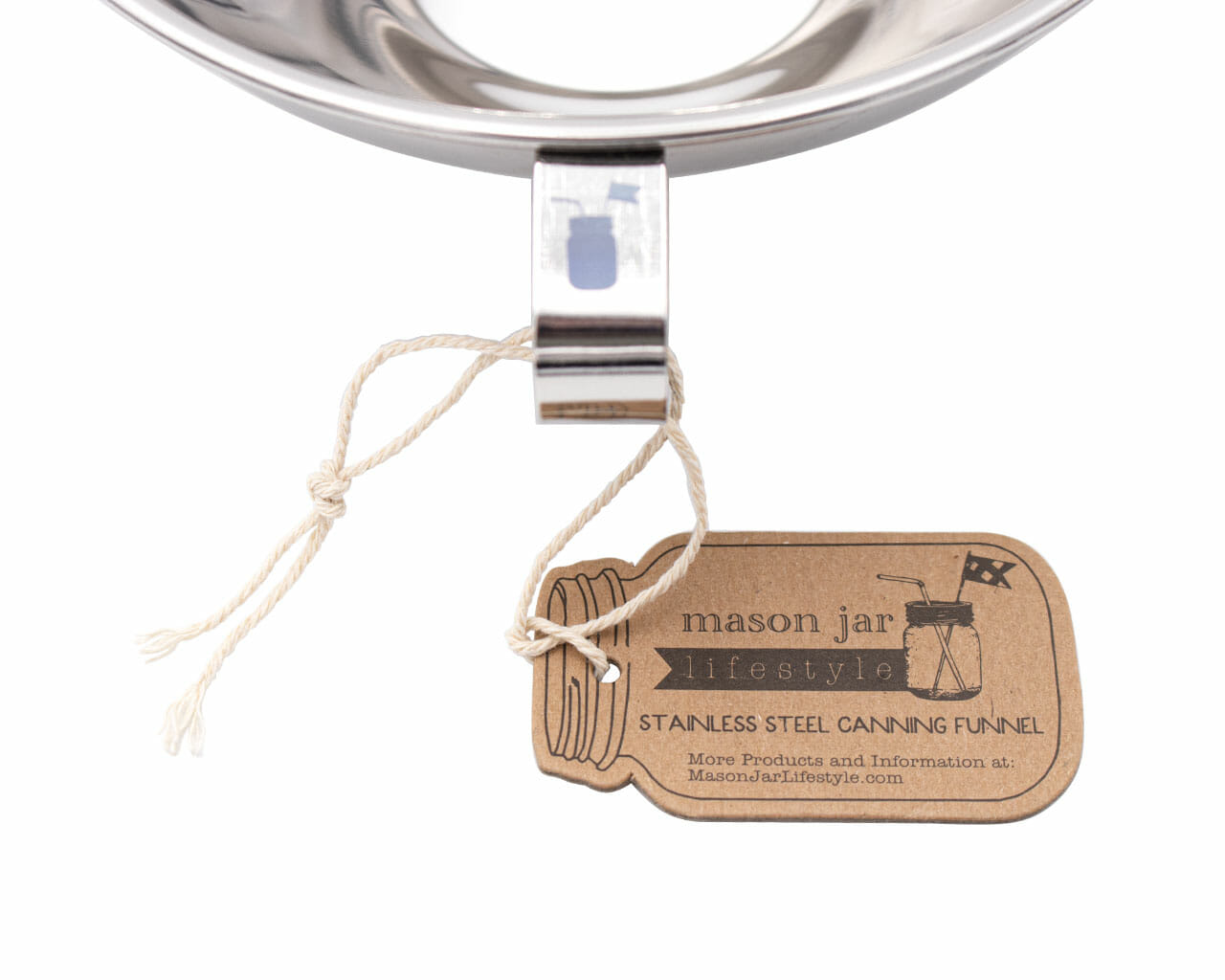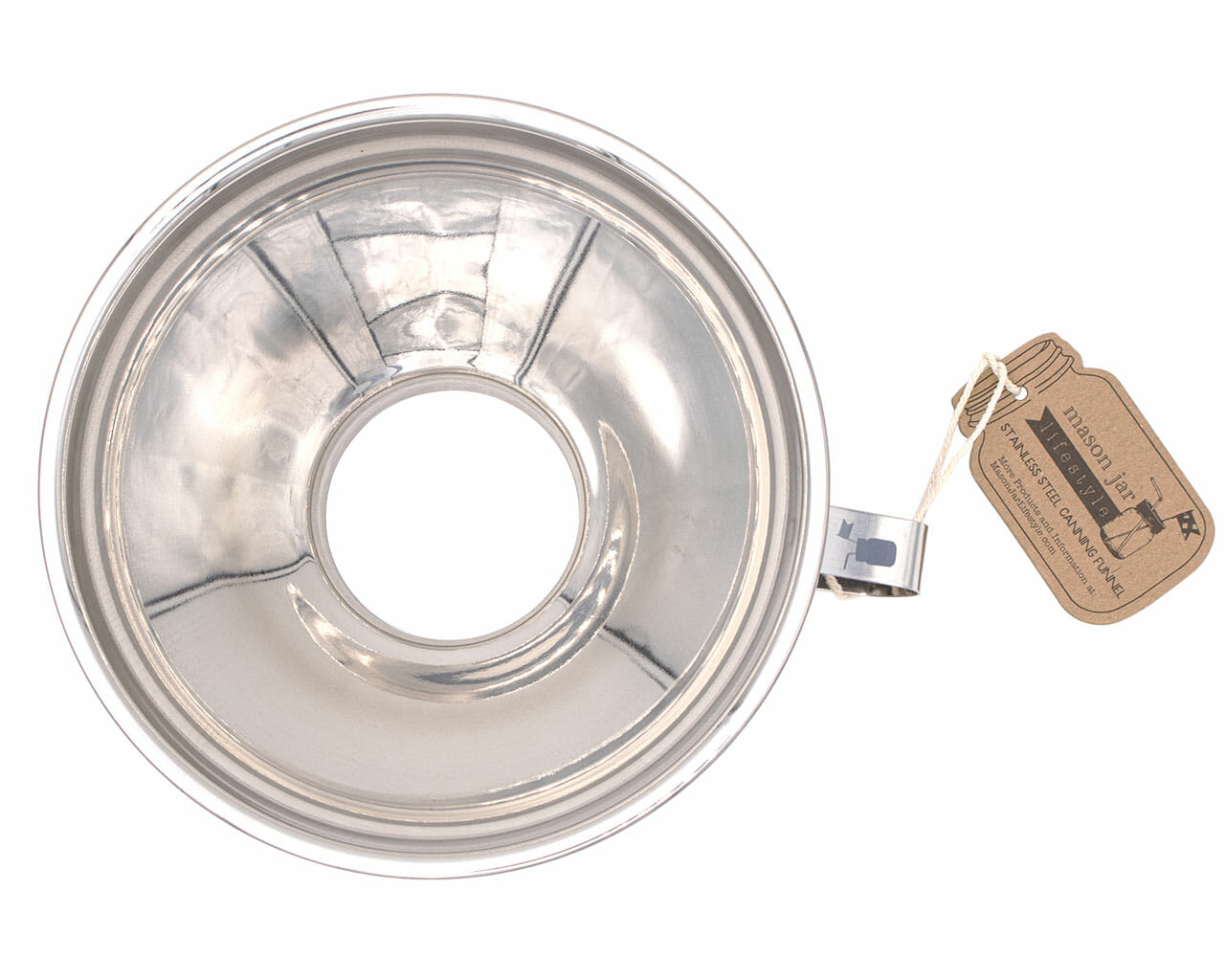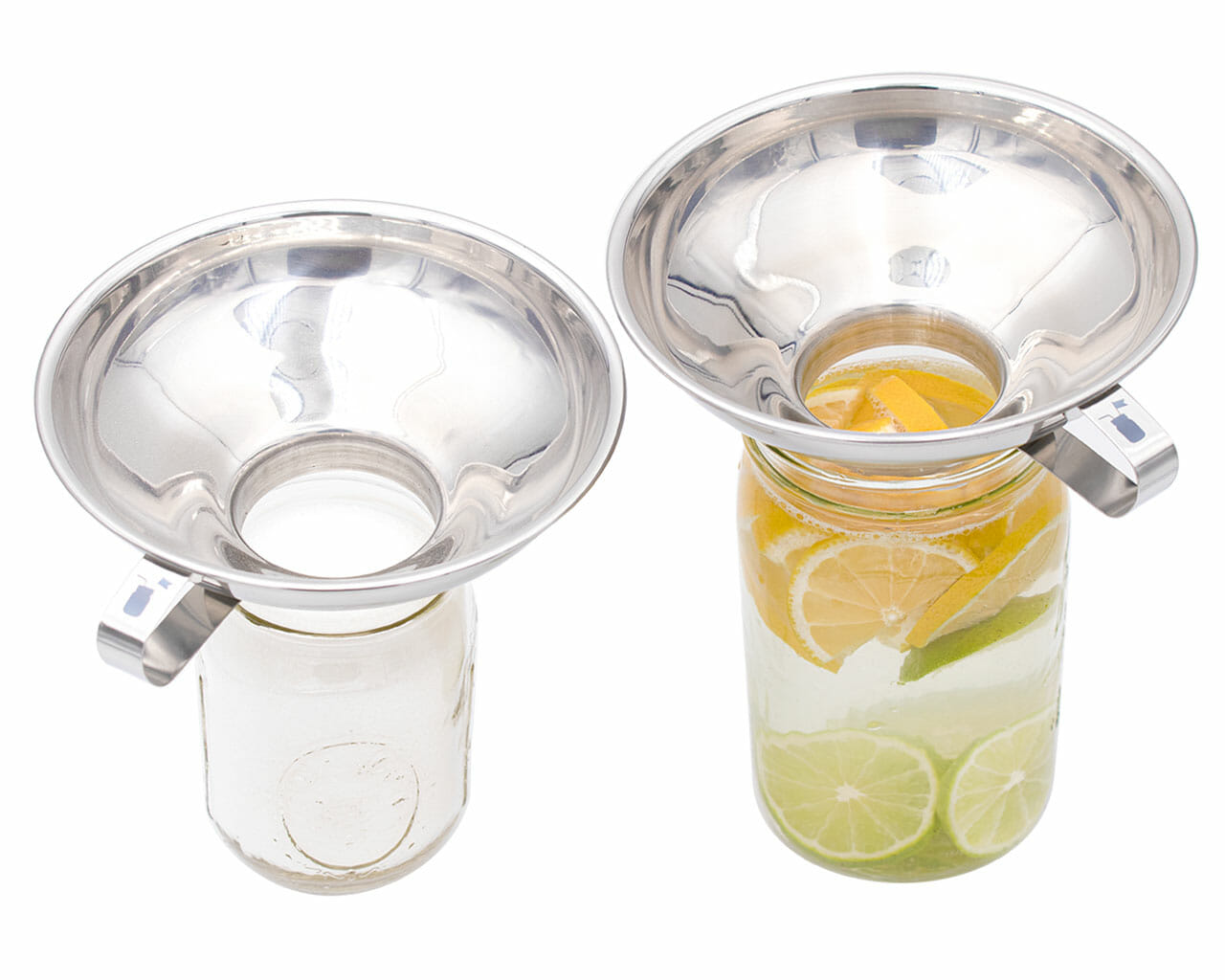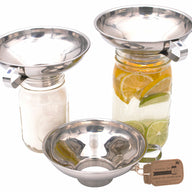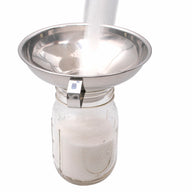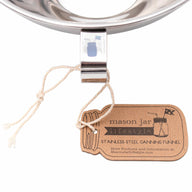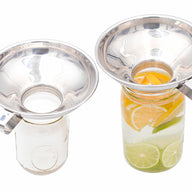 Product Description
Heavy duty 304 Grade Stainless Steel. Will not rust. Dishwasher Safe. Should last a lifetime!
For both Regular and Wide Mouth Mason jars as well as other containers! Just barely smaller than a Regular Mouth jar, which works perfectly for all Mason jars.
Seamless design with a rolled top edge and a welded handle.
For easy storage, hang up the funnel by its sturdy secure handle.
A canning funnel can be used to portion out batter for baking, making it easy to fill muffin tins or cake pans without making a mess.
If you're filtering homemade broth or juice, the canning funnel can be used to hold a strainer or cheesecloth, making it easier to pour and strain the liquid at the same time.
Awesome for putting flour/grains/sugar from paper packages into jars
I bought this funnel because I got tired of the mess with flour packed in paper packages. Now I just pour it into a glass jar without having to do it with a spoon.
jar funnel
well made funnel with polished finish keeps snacks in jar not on the table thanks
Funnel Just What I Needed
I use this to move sugars and flours out of their original paper bags into plastic sealing bags for bug proof storage. Also for pouring freshly made yogurt into a strainer to finish the process of making Greek yogurt. Great tol
Excellent for purpose
These funnels are very well made. I am using them for straining milk. They are a little on the small side for that but I am new to having a dairy cow and so I just didn't know. Would be perfect size for filling jars as shown.
Love the size
This is a great canning funnel. I don't do as much canning now that I have in the past but every household needs a canning funnel whether you are filling a jar or a plastic bag. Think outside the box when you would use the funnel. I have been on a weight loss journey so I weigh a lot of my food to put in snack bags for snacks and on the go. I love that it goes in the dishwasher.
Learn More about Mason Jar Lifestyle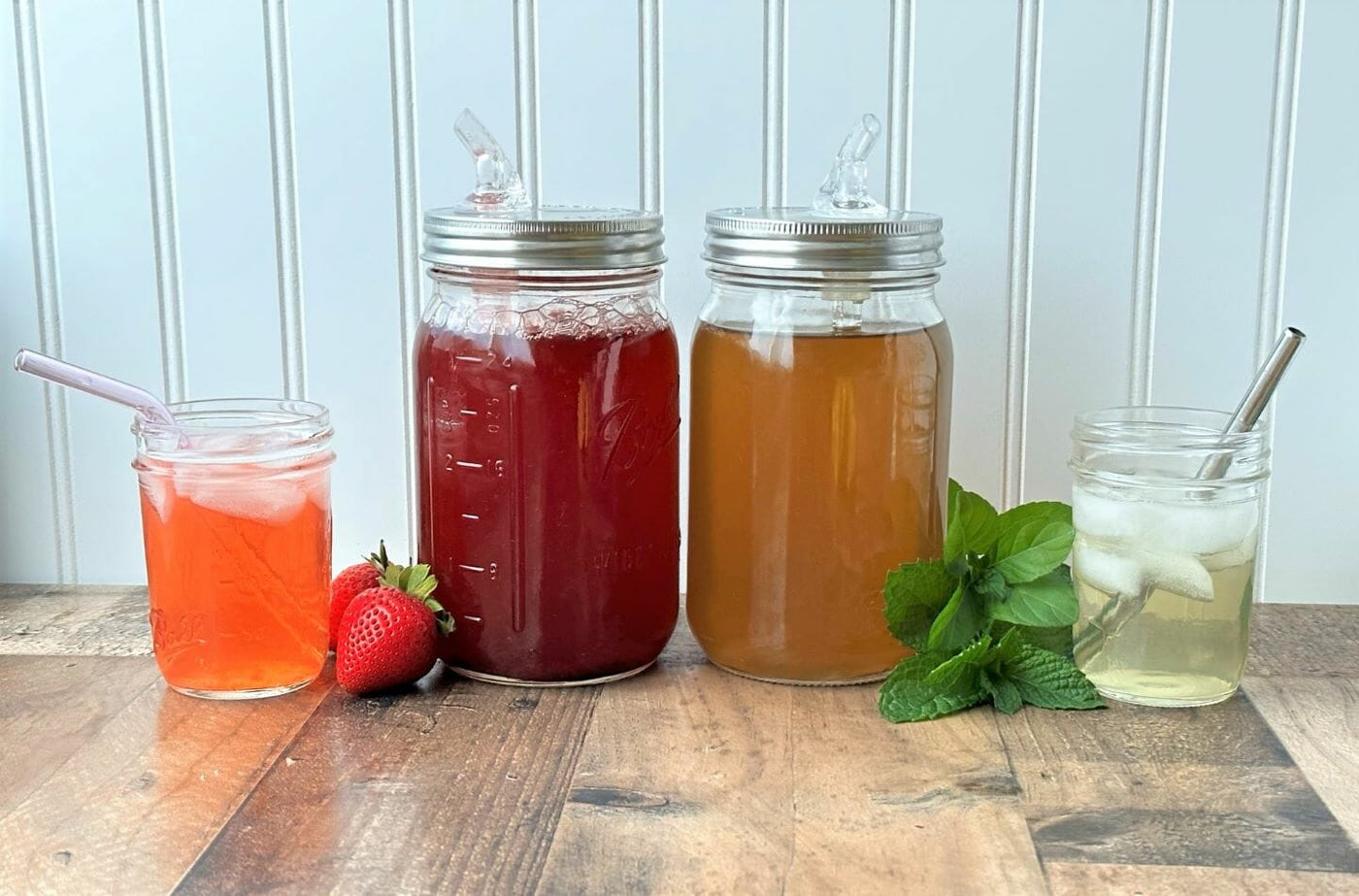 Check Out Our Blog
Find the latest recipes, DIY projects, and much more. All created and curated by our Mason jar experts.
View the Blog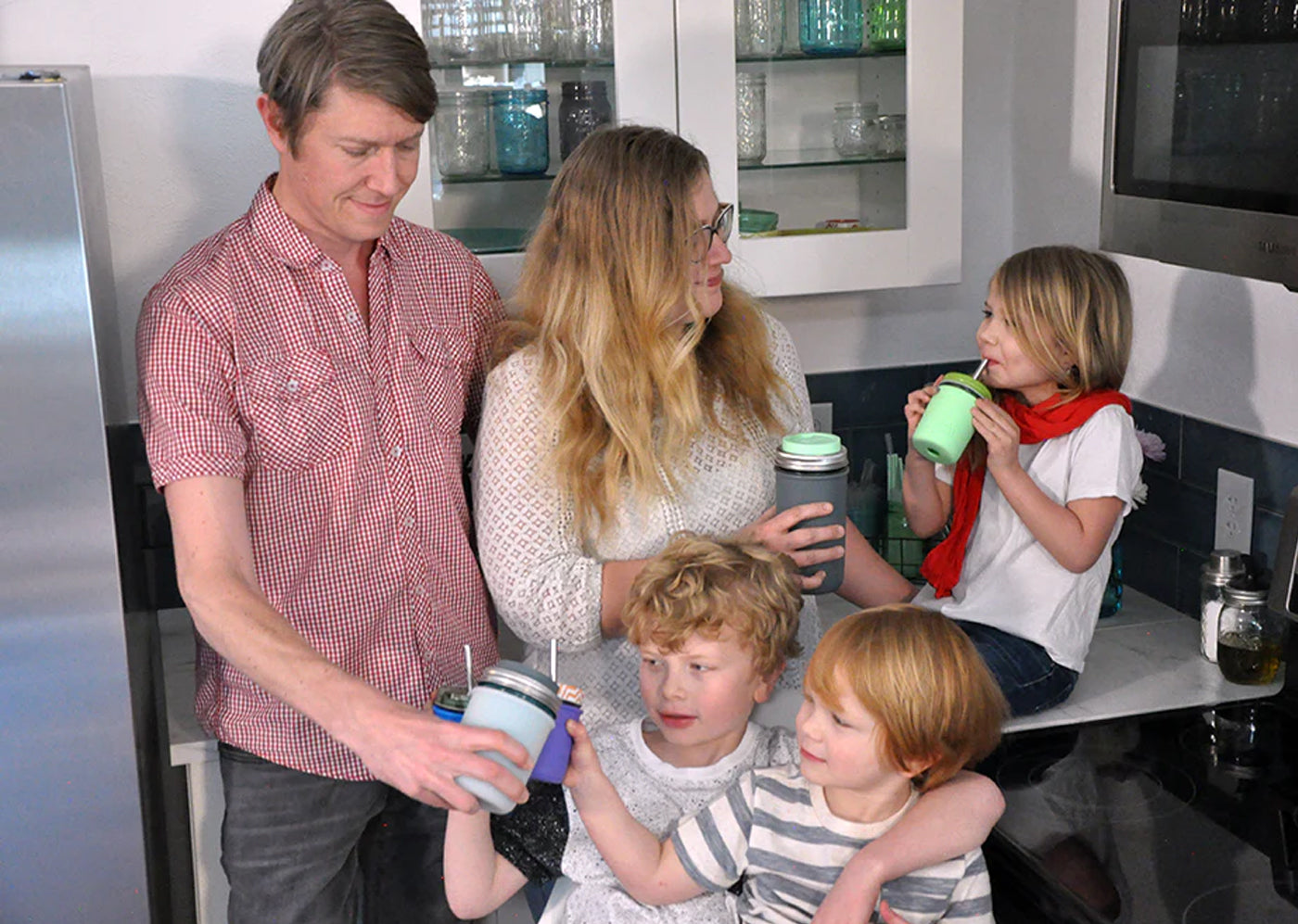 Our Story
We're proud to be a Colorado-based small, family-owned business and your home for authentic, eco-friendly mason jar innovations.
Hear our Story