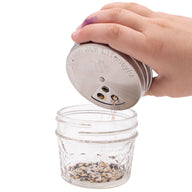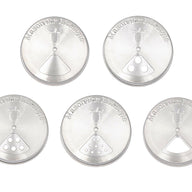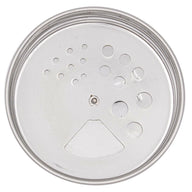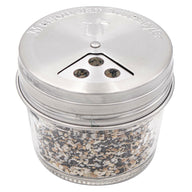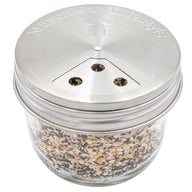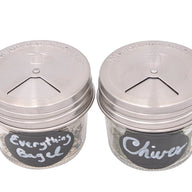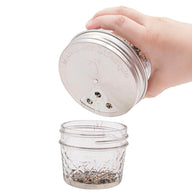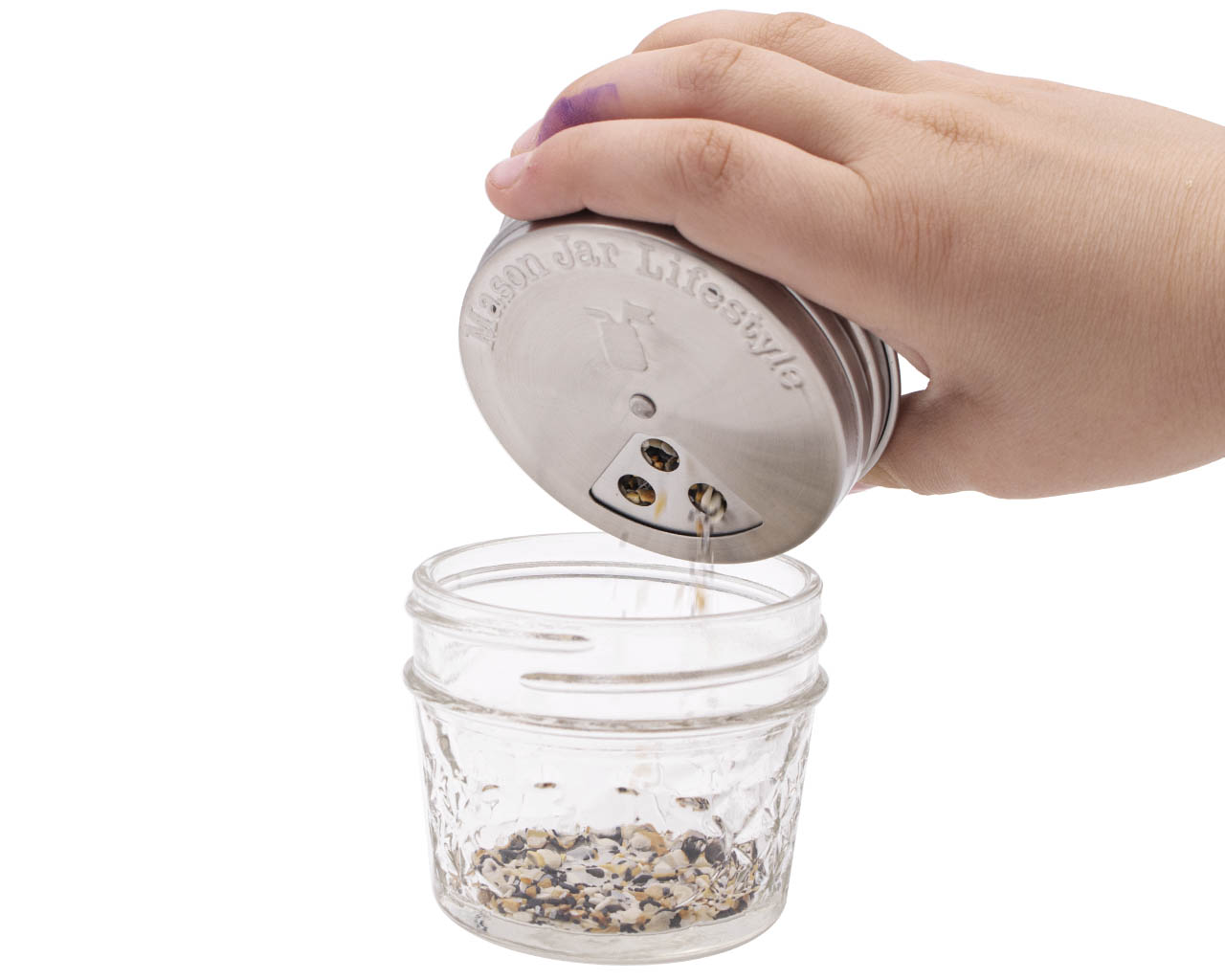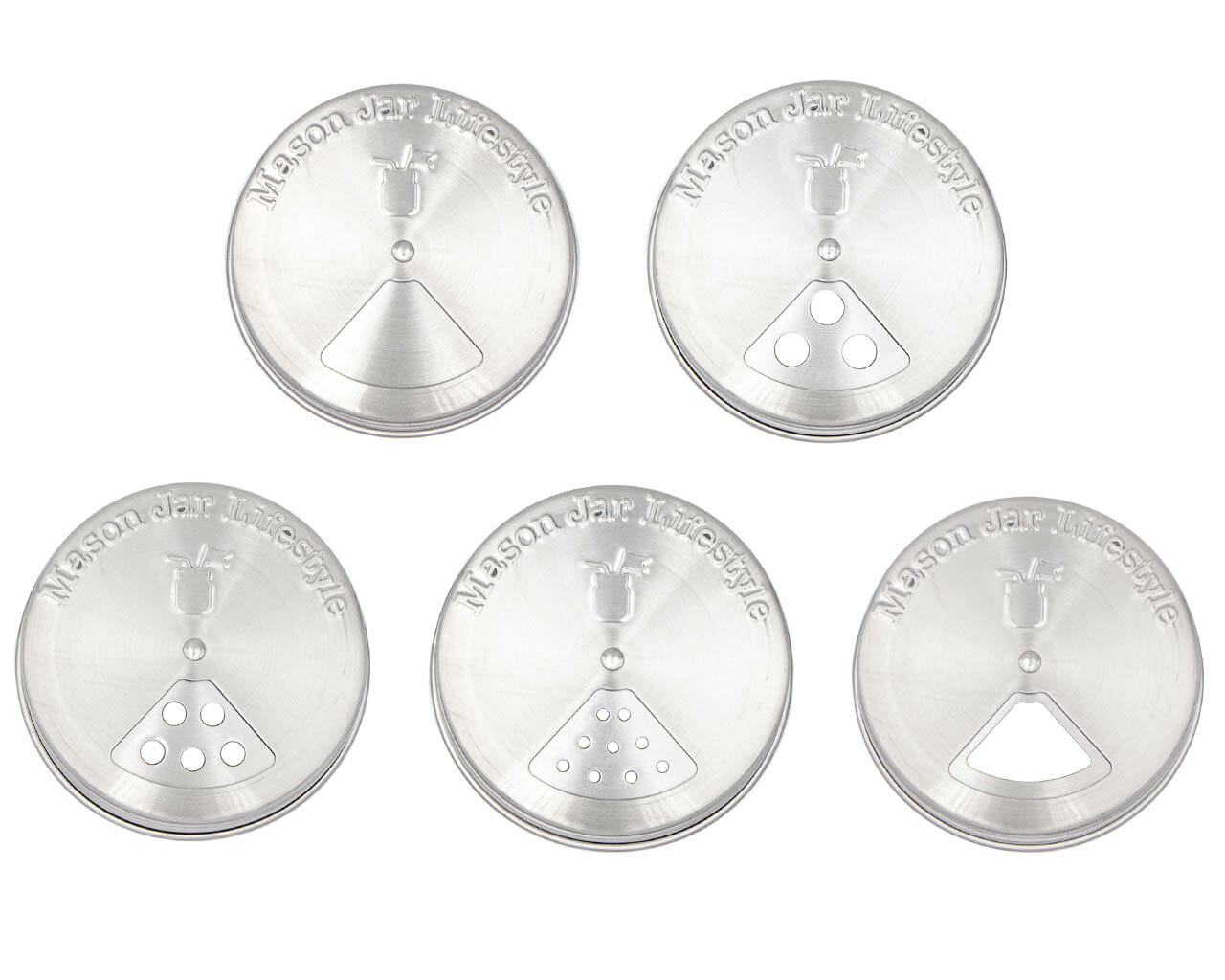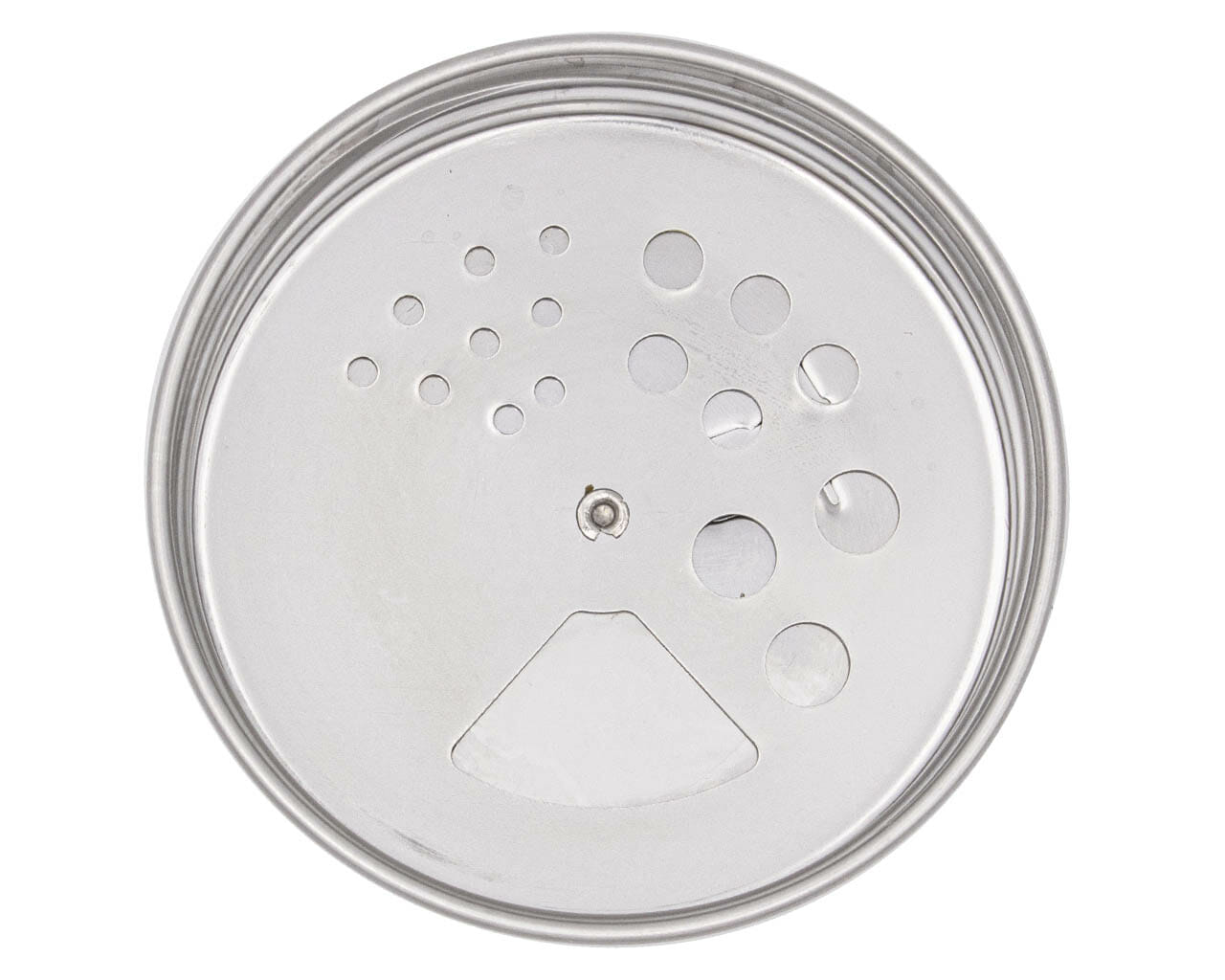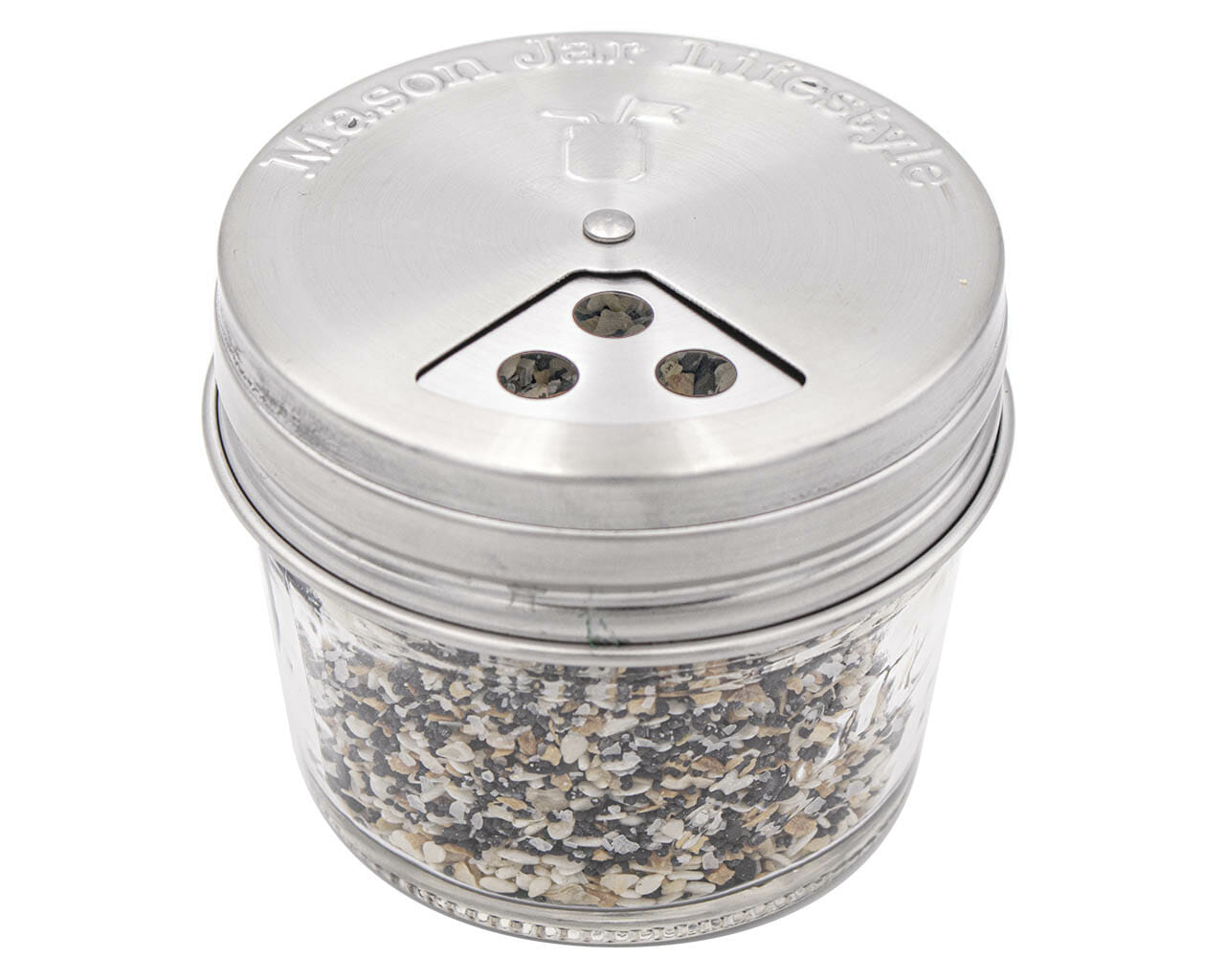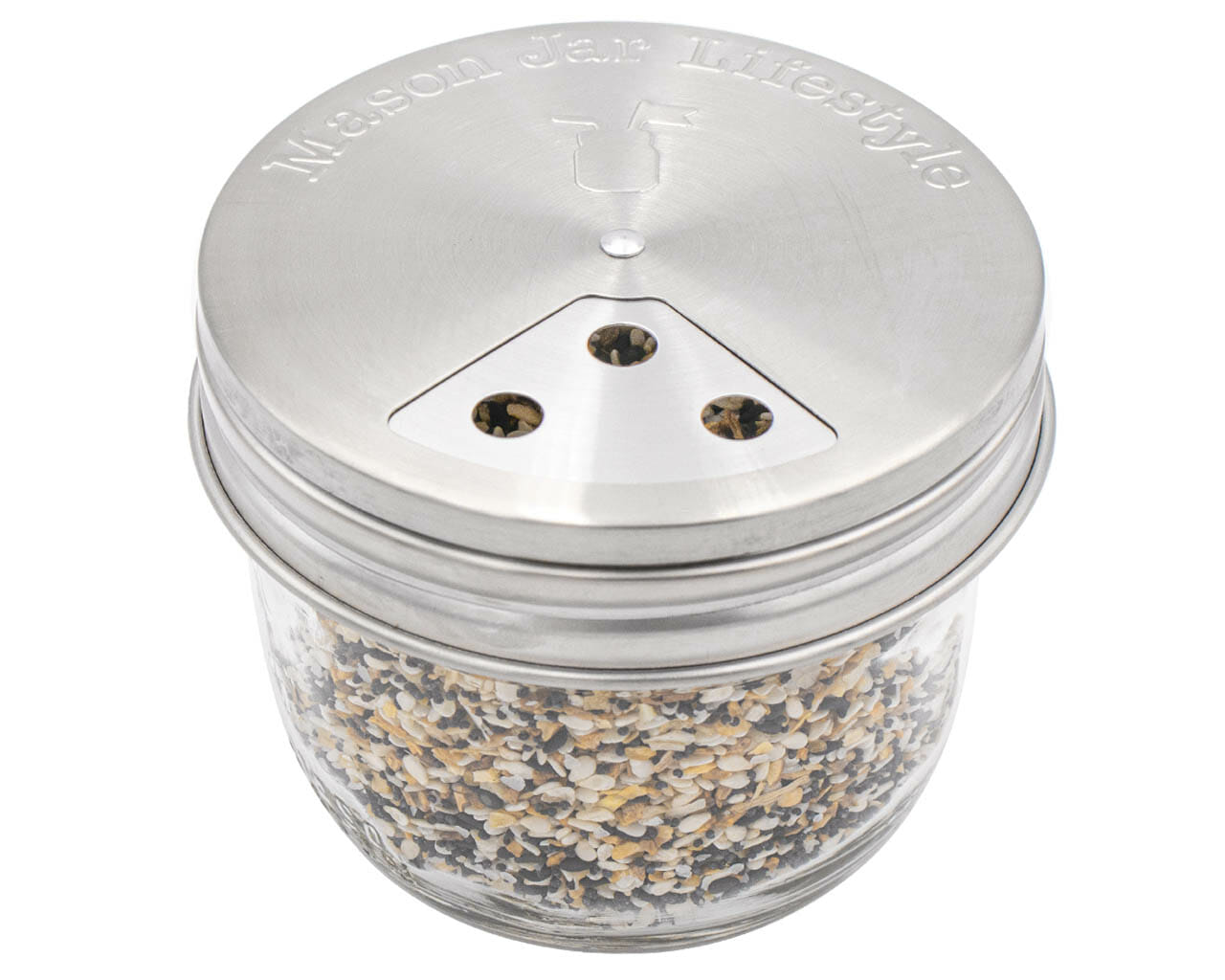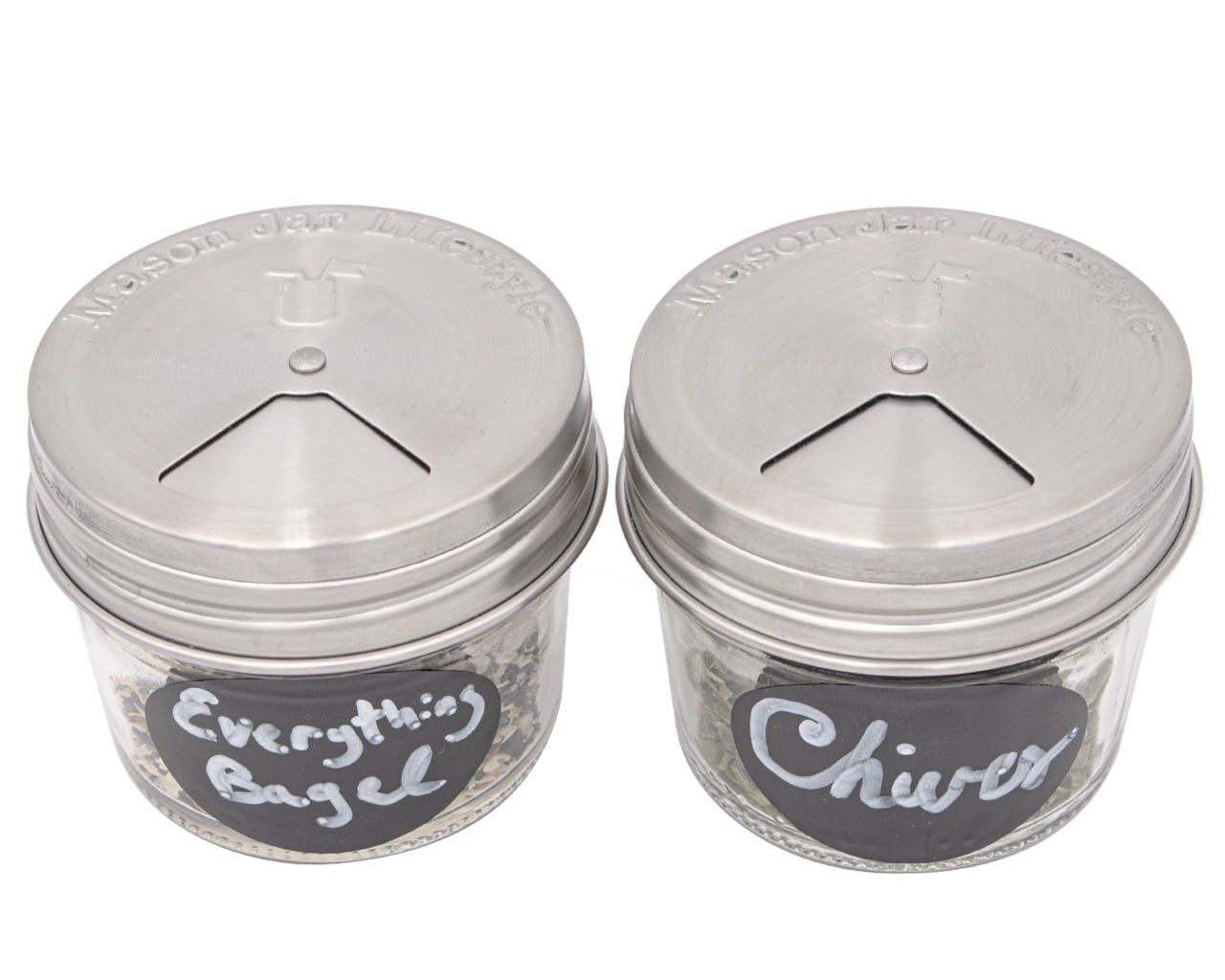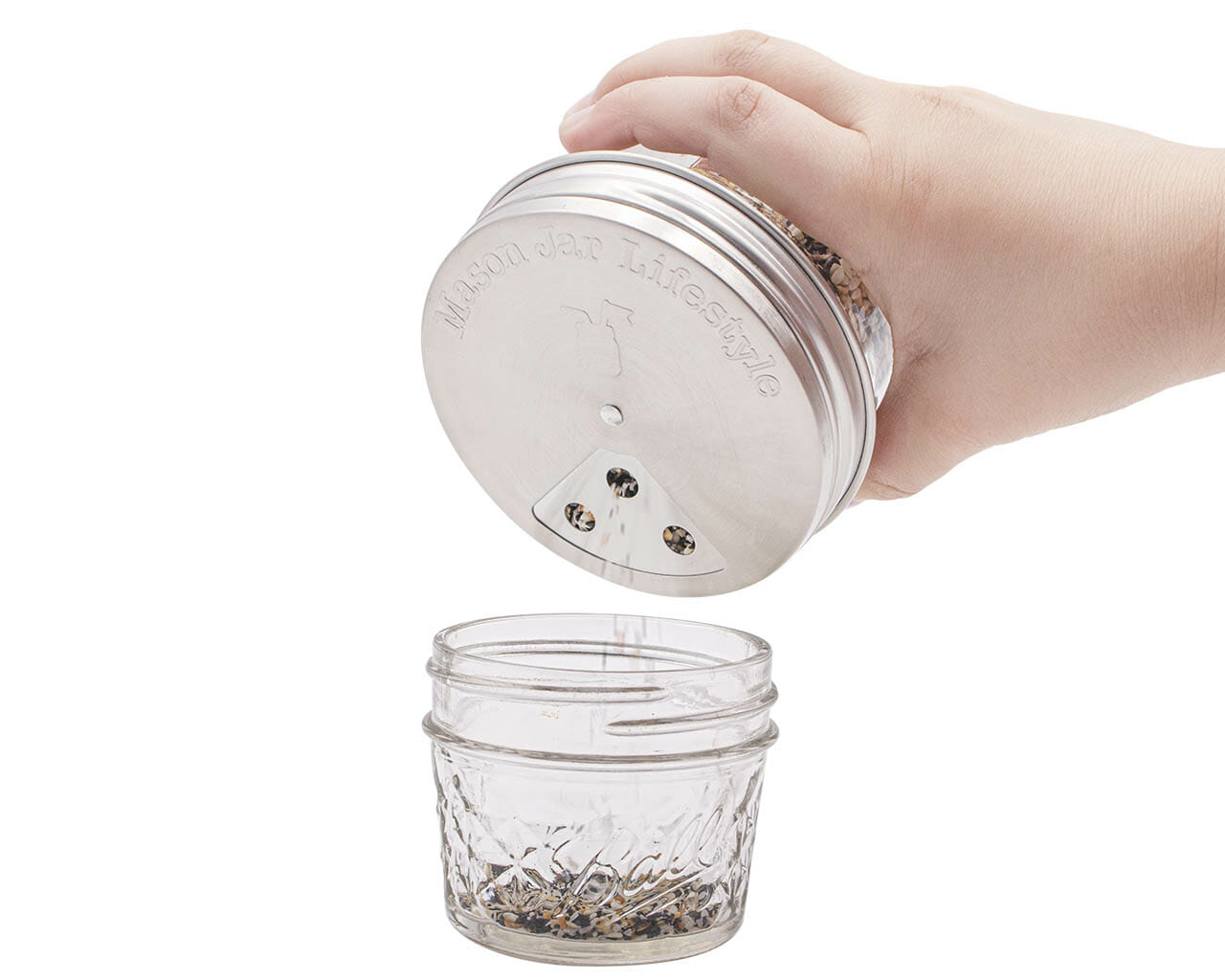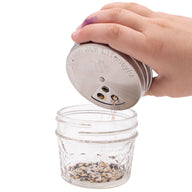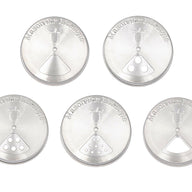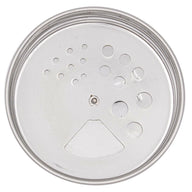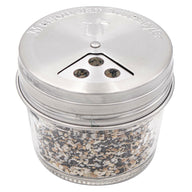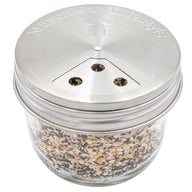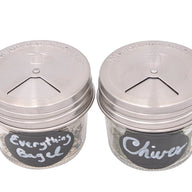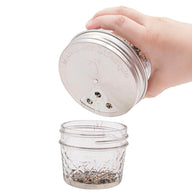 Product Description
Made of 304 grade Stainless Steel - one of the safest materials for food!
Dishwasher Safe - Will not Rust!
These were a great deal being a 4-pk! Beautifully made and high quality stainless steel!
Game changer
I grow a lot of herbs and spices, and it was always painful to figure out how to use them in our daily cooking --- pry open the plastic bag? Fight with the cap on the reused jar? -- The caps I bought fixed this. Ground or flaked hot peppers? Handled. Wild oregano? Handled. Sage? Please. Basil? Oh come on. You see what I'm getting at. The universal sizing also arranges the spice cabinet in a pleasing and useful way.
Honey Dipper
My neighbor gave me a one gallon pail of his honey, this is the perfect way to put it out in useable jars. I had some fancy cut glass mason jelly jars and it works great!! Christmas gifts checked off this year.
I'm really pleased with this shaker lid. I can see it coming in handy during the holidays!
Learn More about Mason Jar Lifestyle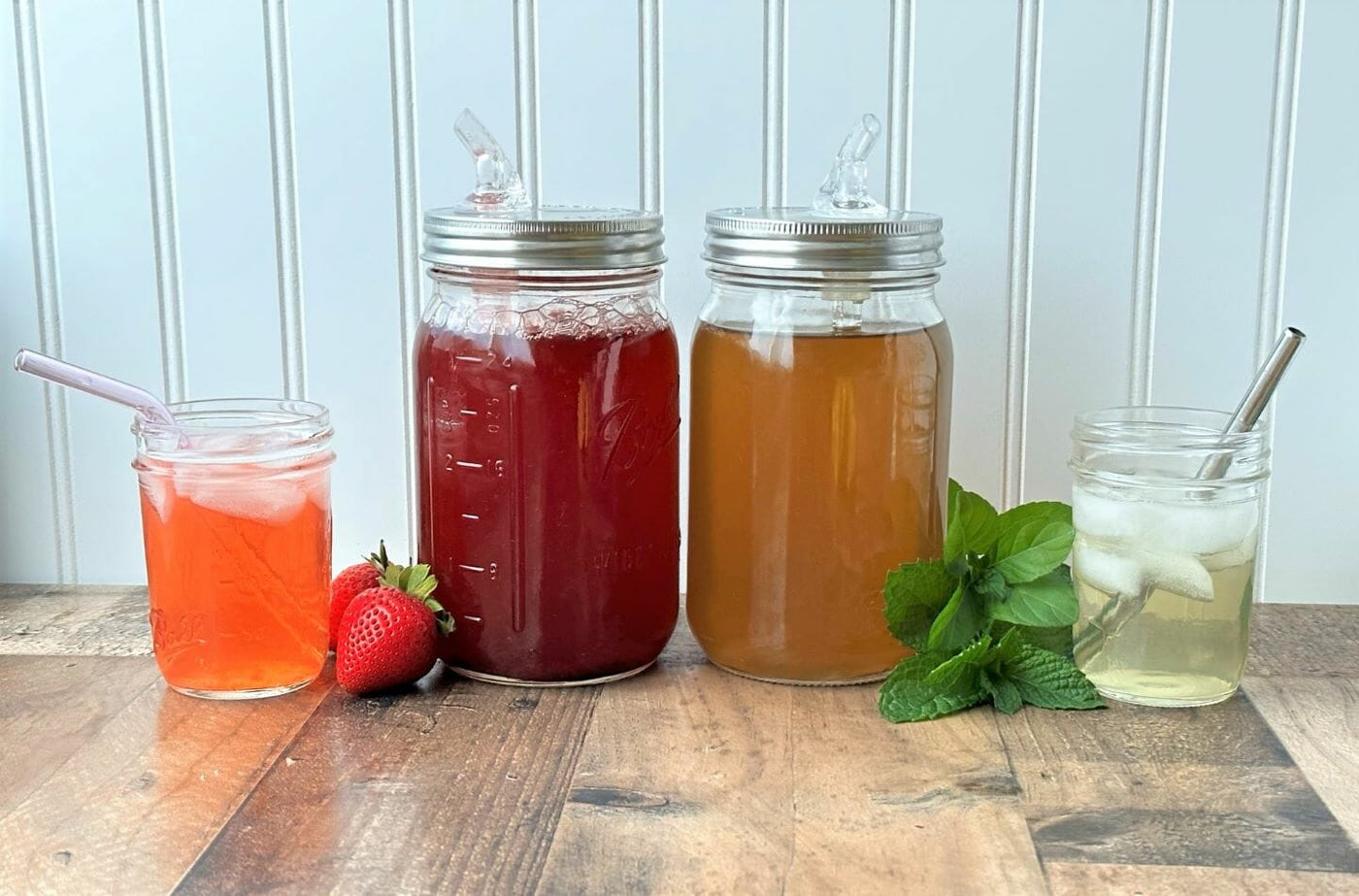 Check Out Our Blog
Find the latest recipes, DIY projects, and much more. All created and curated by our Mason jar experts.
View the Blog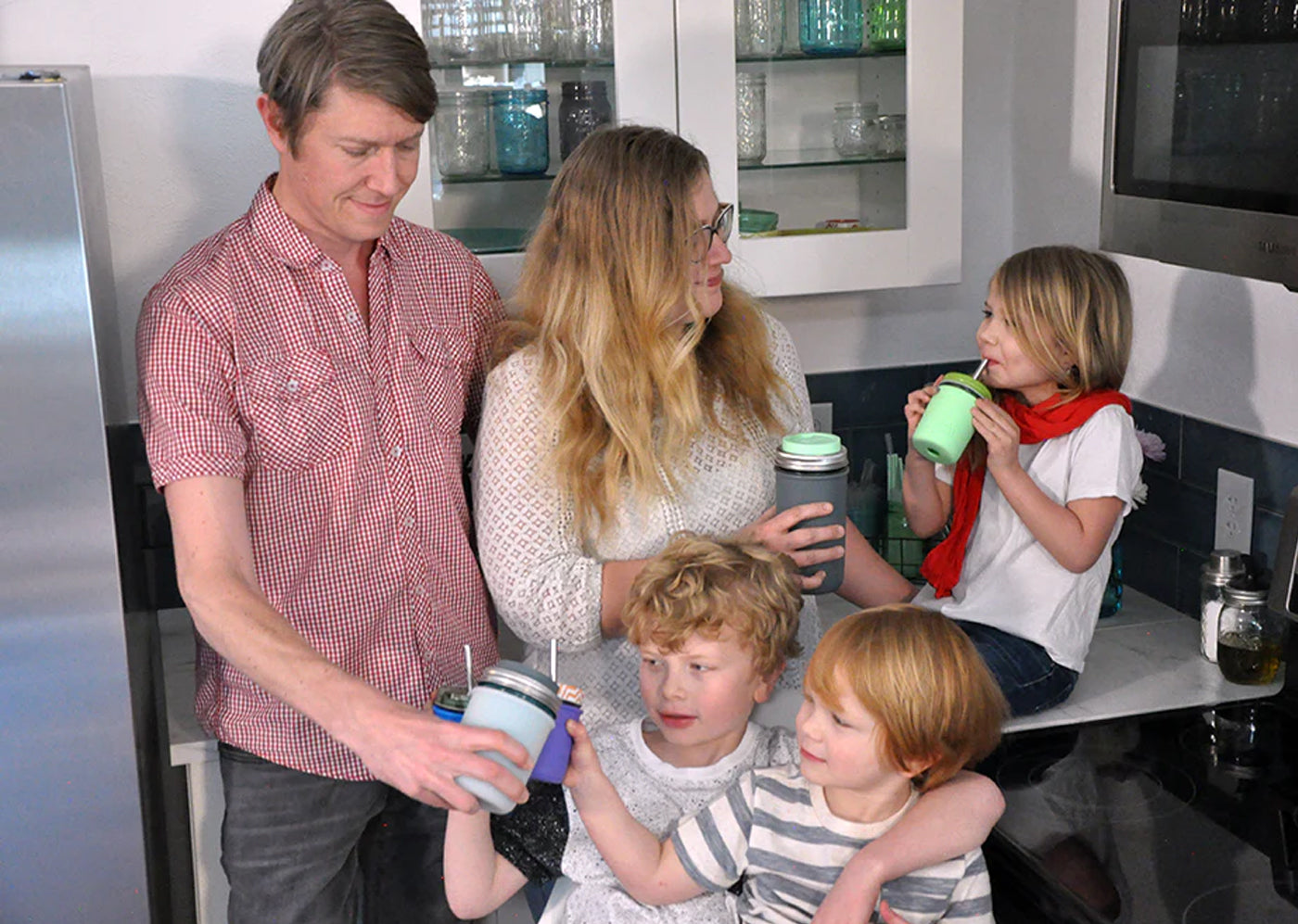 Our Story
We're proud to be a Colorado-based small, family-owned business and your home for authentic, eco-friendly mason jar innovations.
Hear our Story