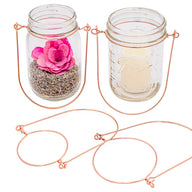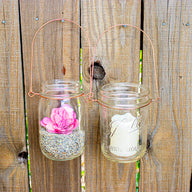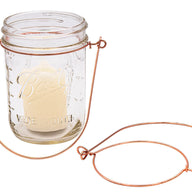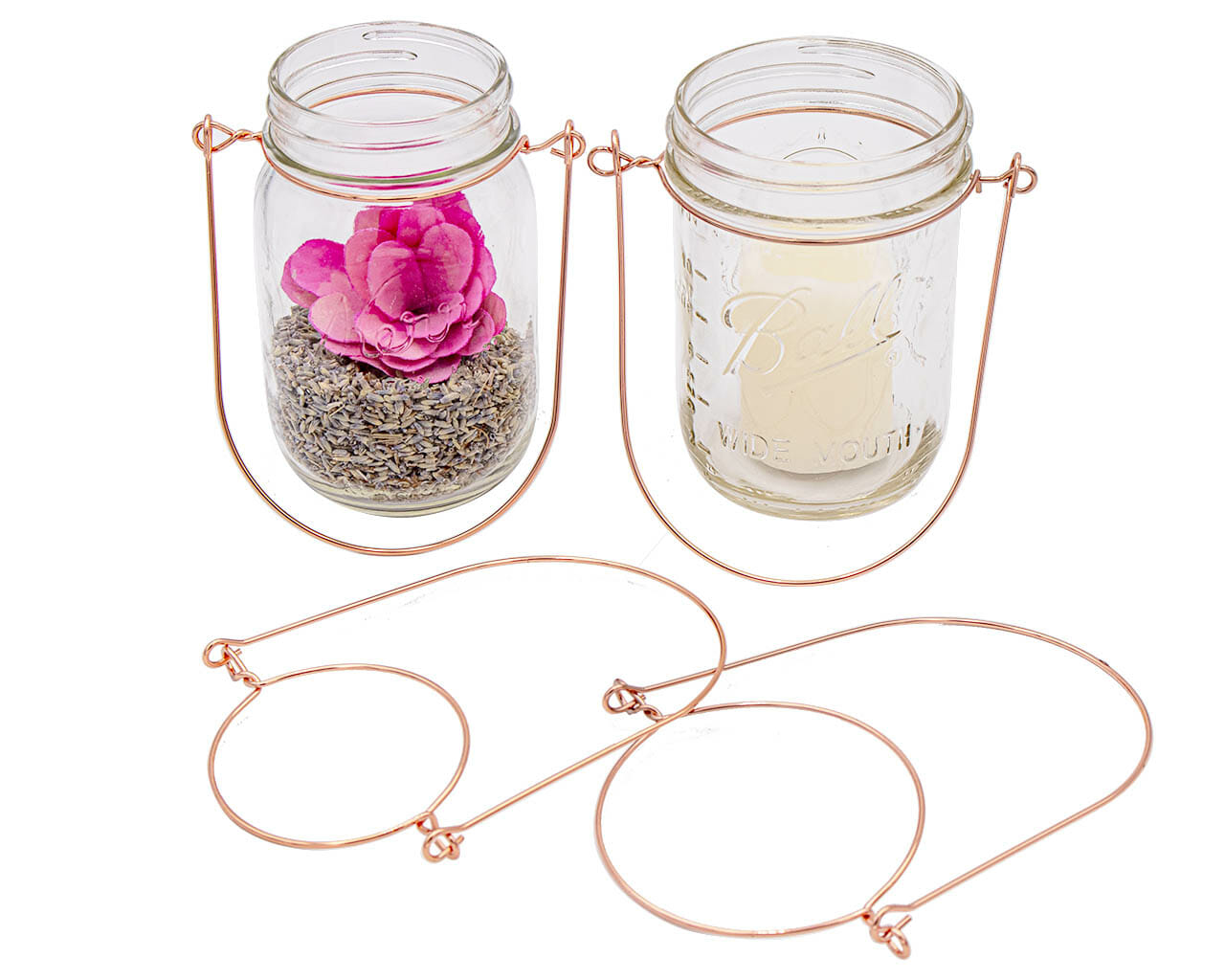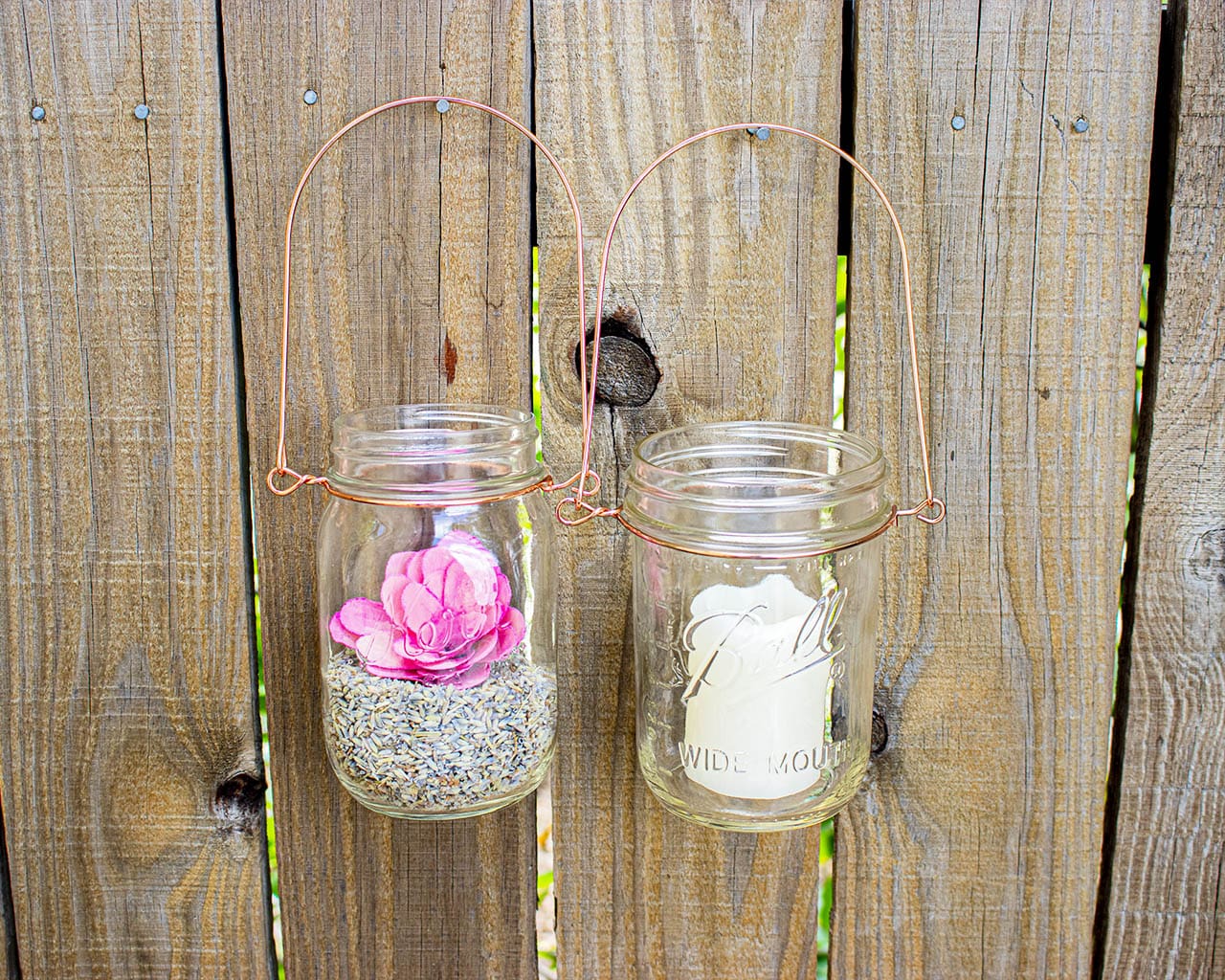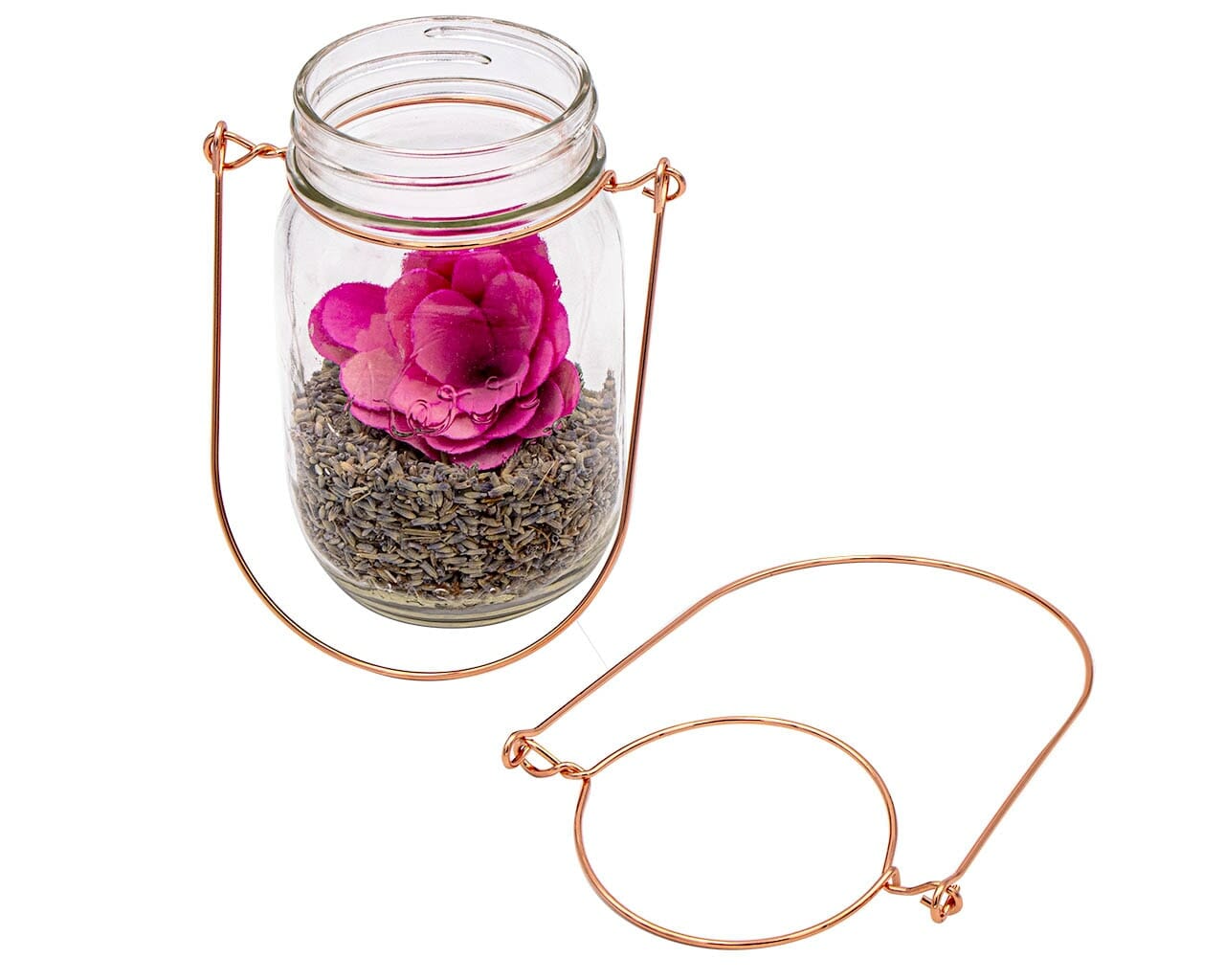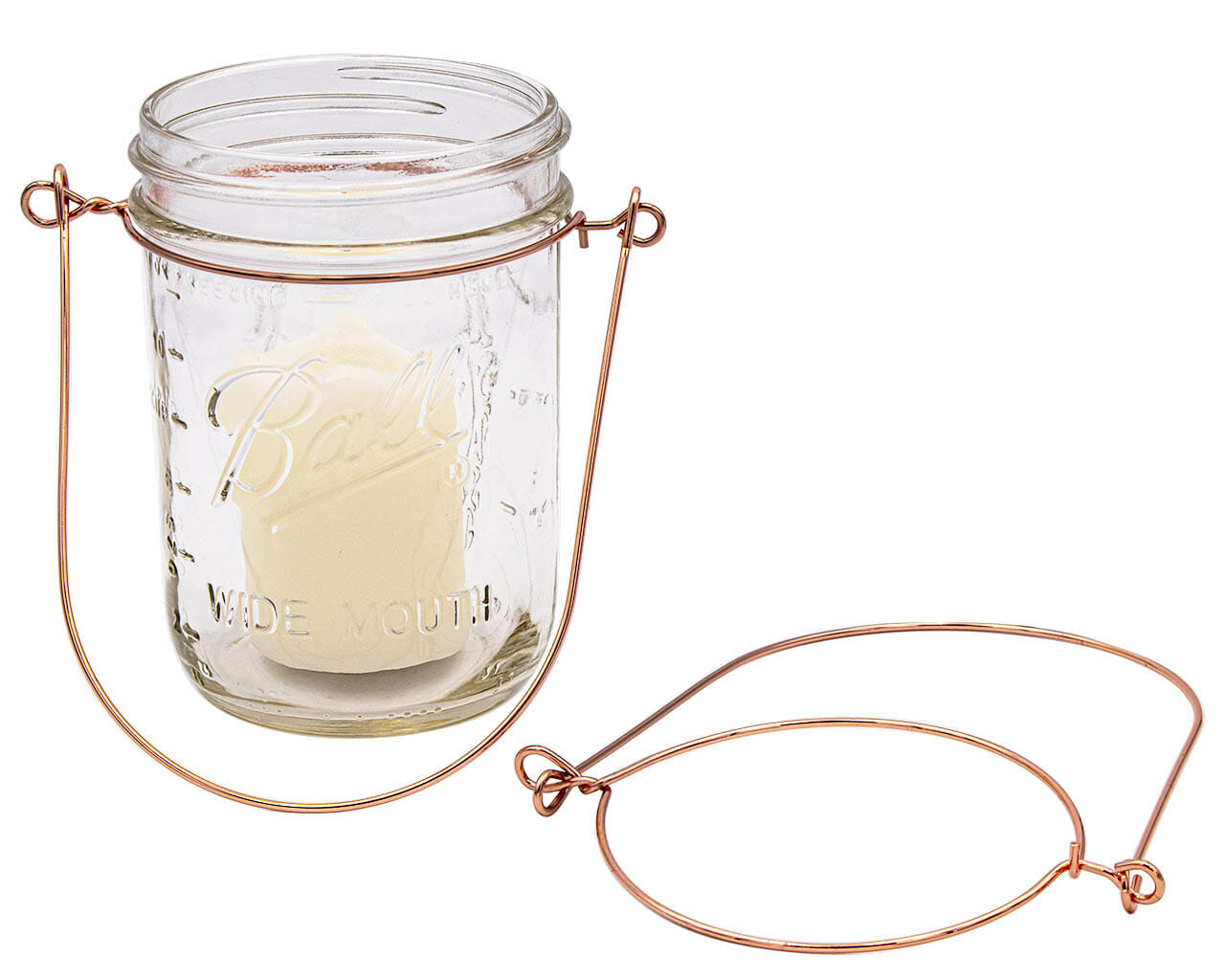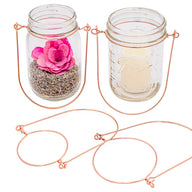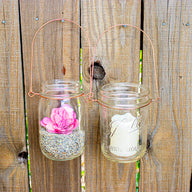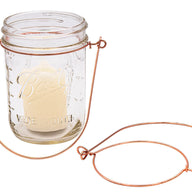 Product Description
Use a hanging jar to hold flowers, candles, solar lights, gifts, plants, or anything else!
Copper mason jar hangers
I cannot thank you enough for having these available and delivered so quickly. These were perfect for a wedding aisle. Highly recommend these for a gold wedding.
Great description of product!
I needed these for my daughters wedding and they are great. I appreciated the description so that I knew exactly what I was getting.
I love them. They are well made but they don't fit my widemouth jars. If they were just one 1/16th of an inch longer they would fit perfectly. Sorry but I am going to have to return.
Perfect fit small and wide mouths.
Learn More about Mason Jar Lifestyle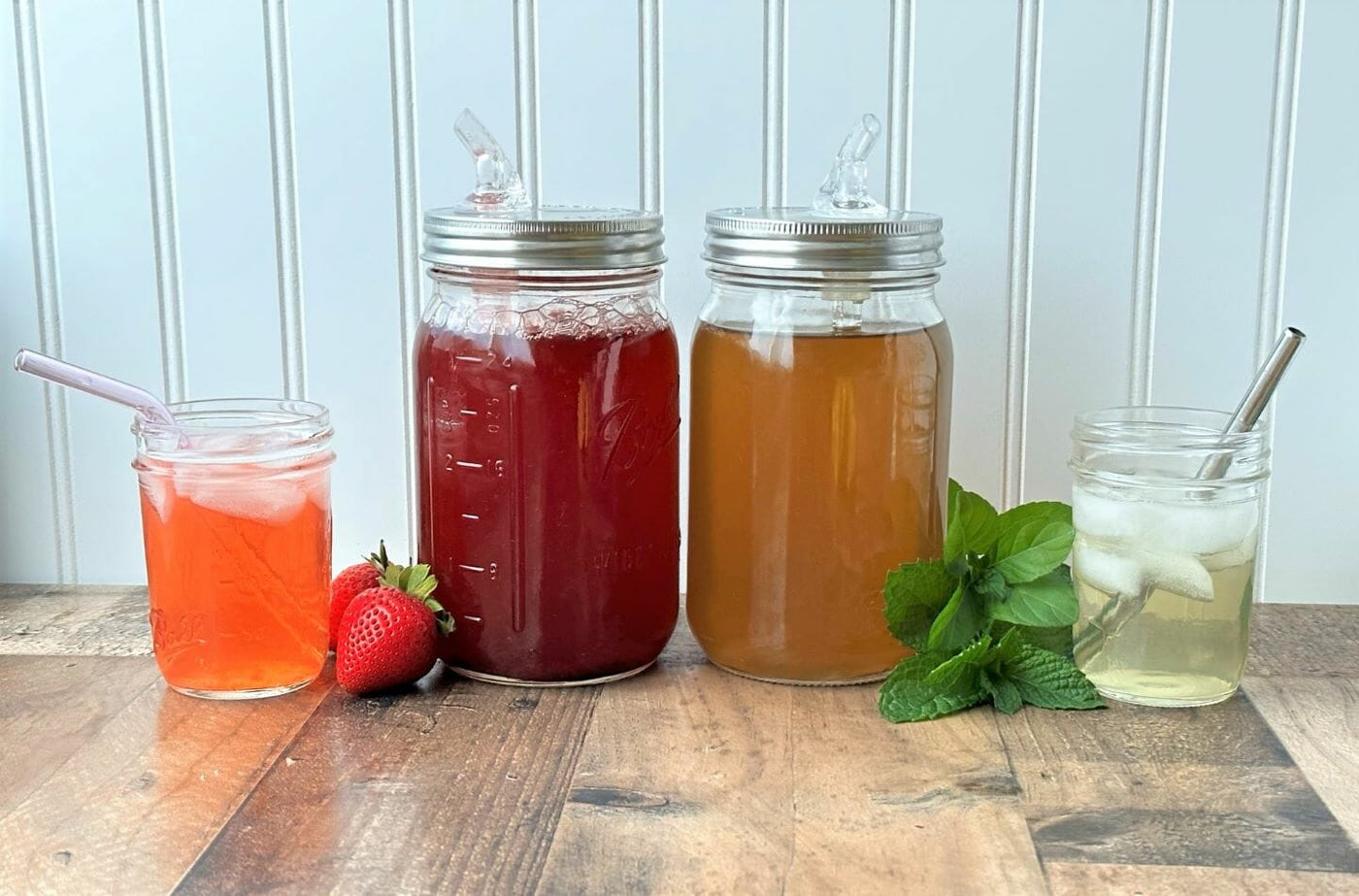 Check Out Our Blog
Find the latest recipes, DIY projects, and much more. All created and curated by our Mason jar experts.
View the Blog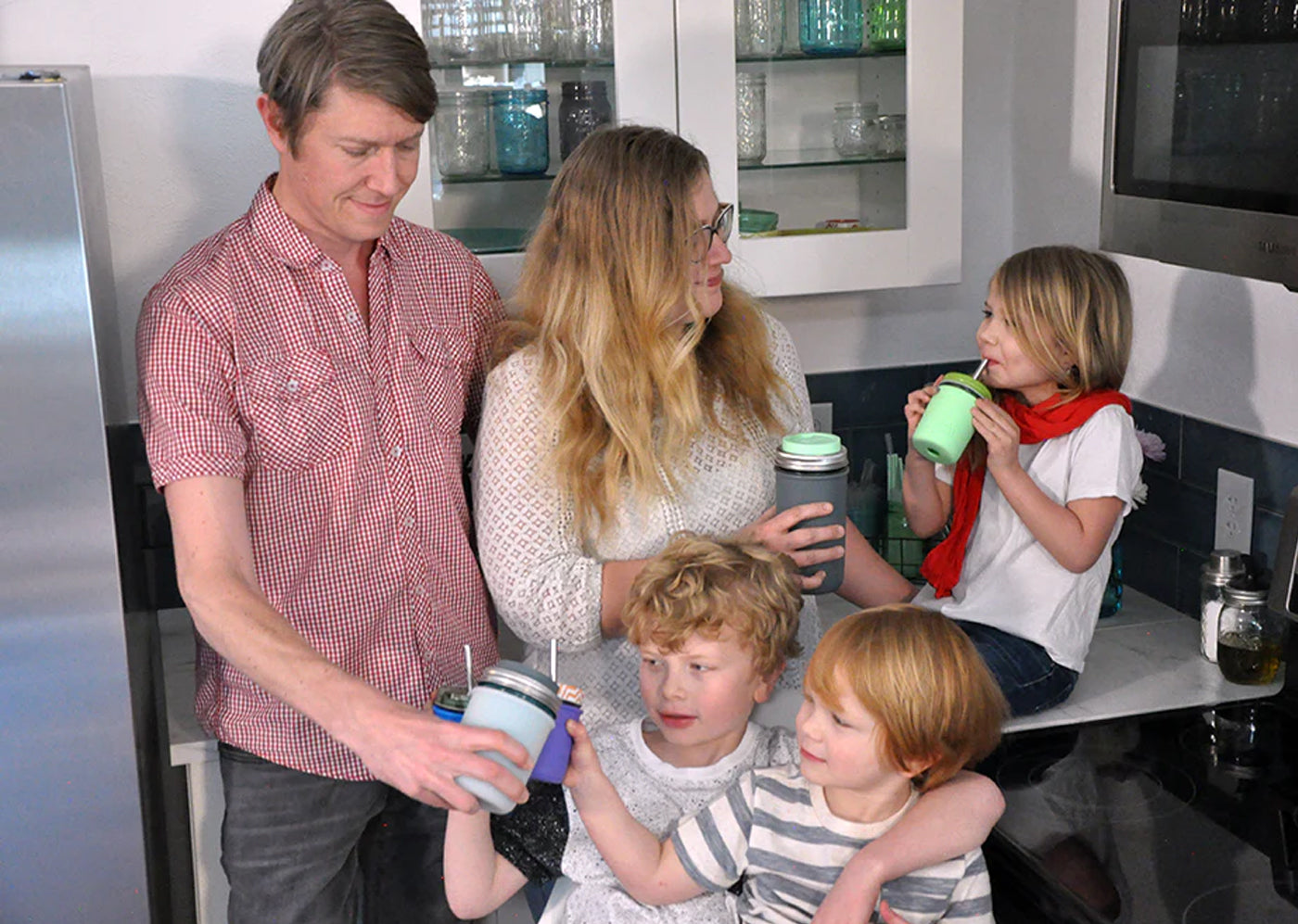 Our Story
We're proud to be a Colorado-based small, family-owned business and your home for authentic, eco-friendly mason jar innovations.
Hear our Story