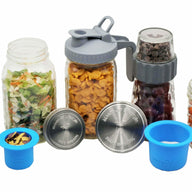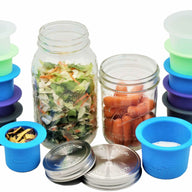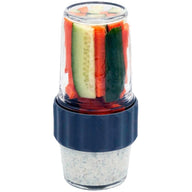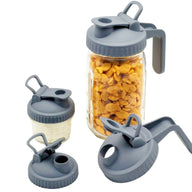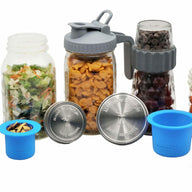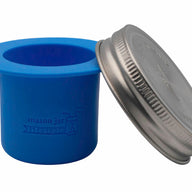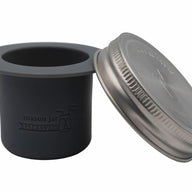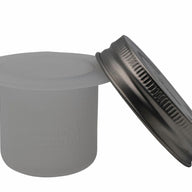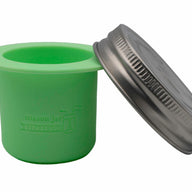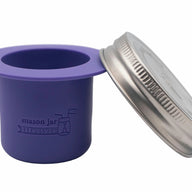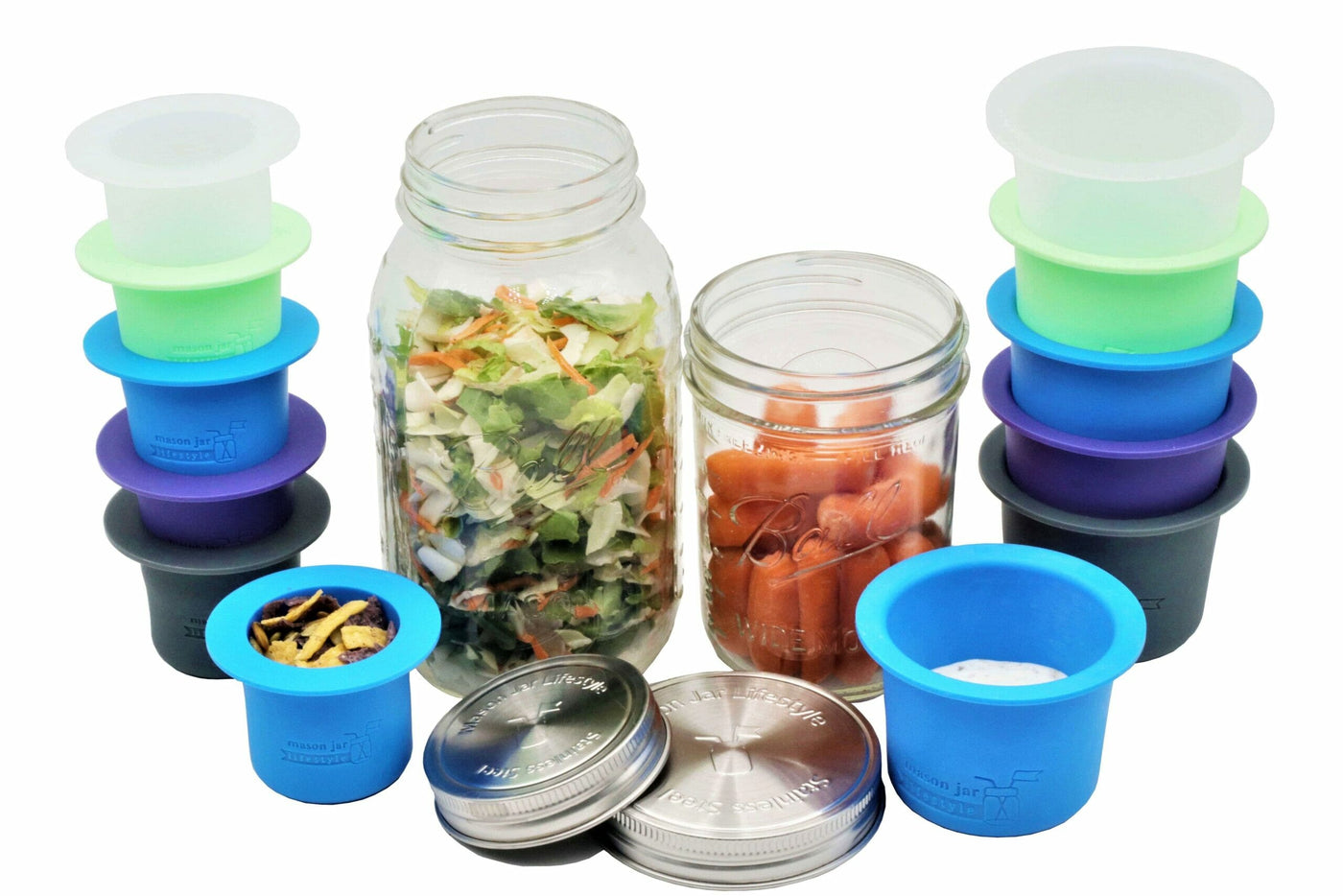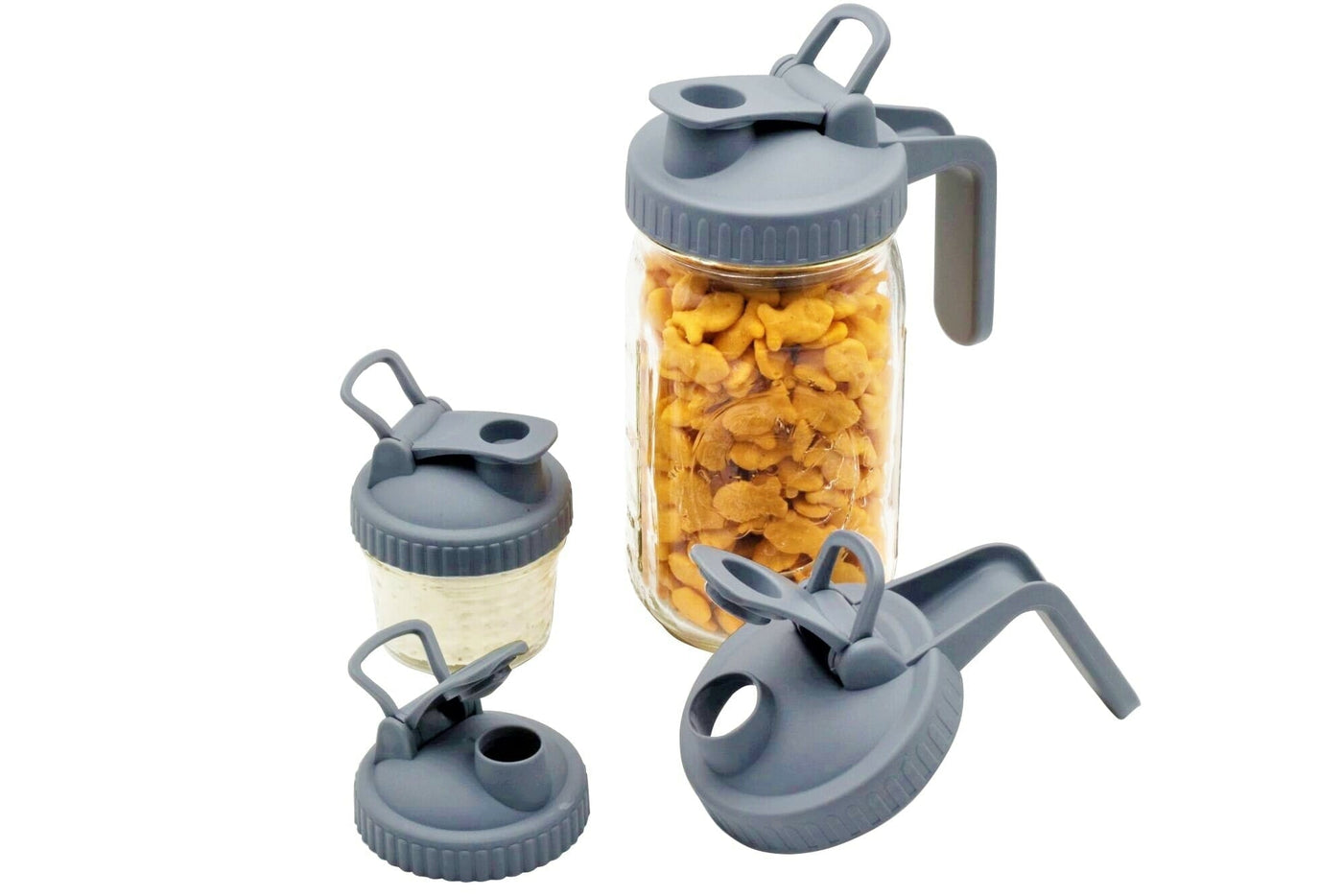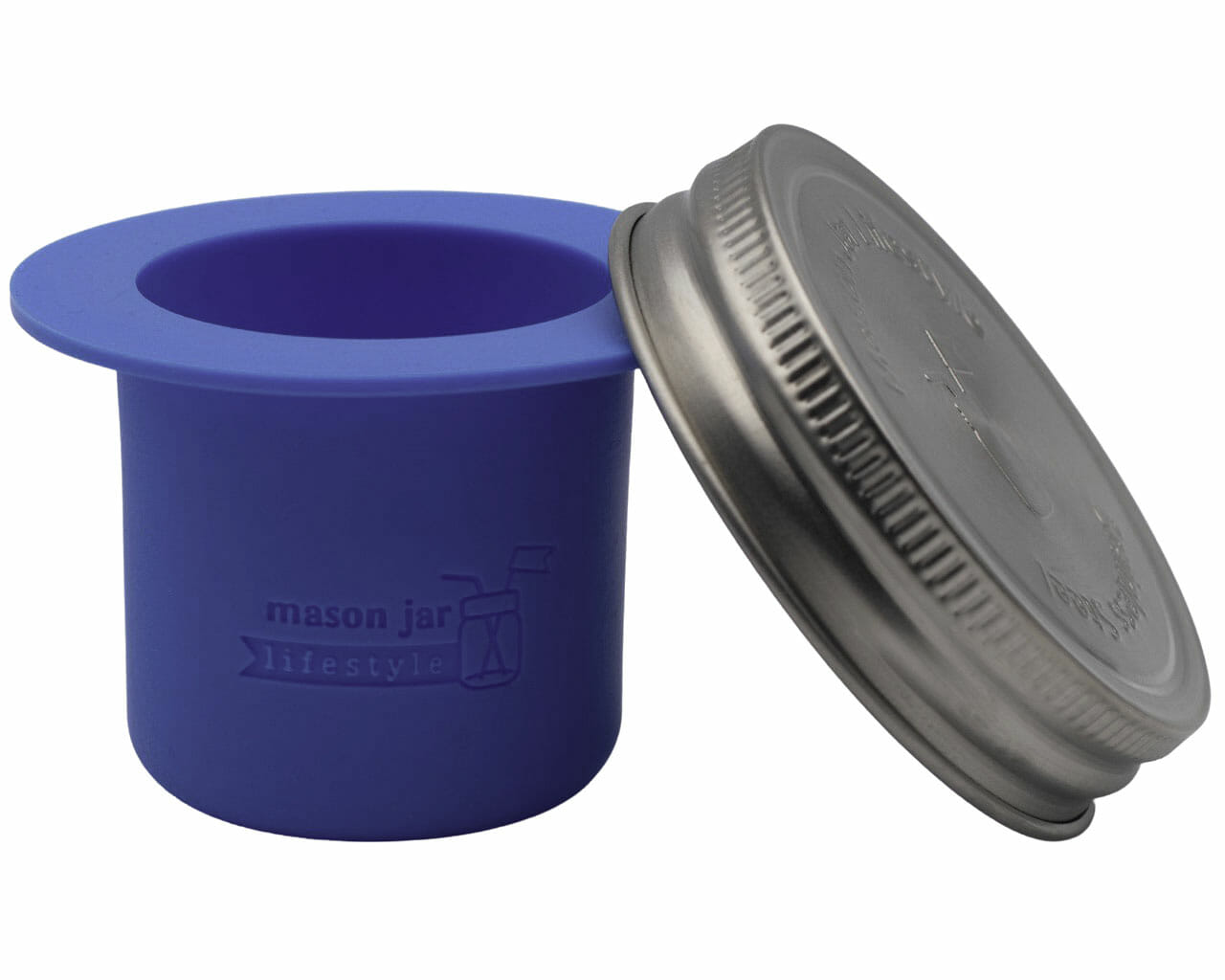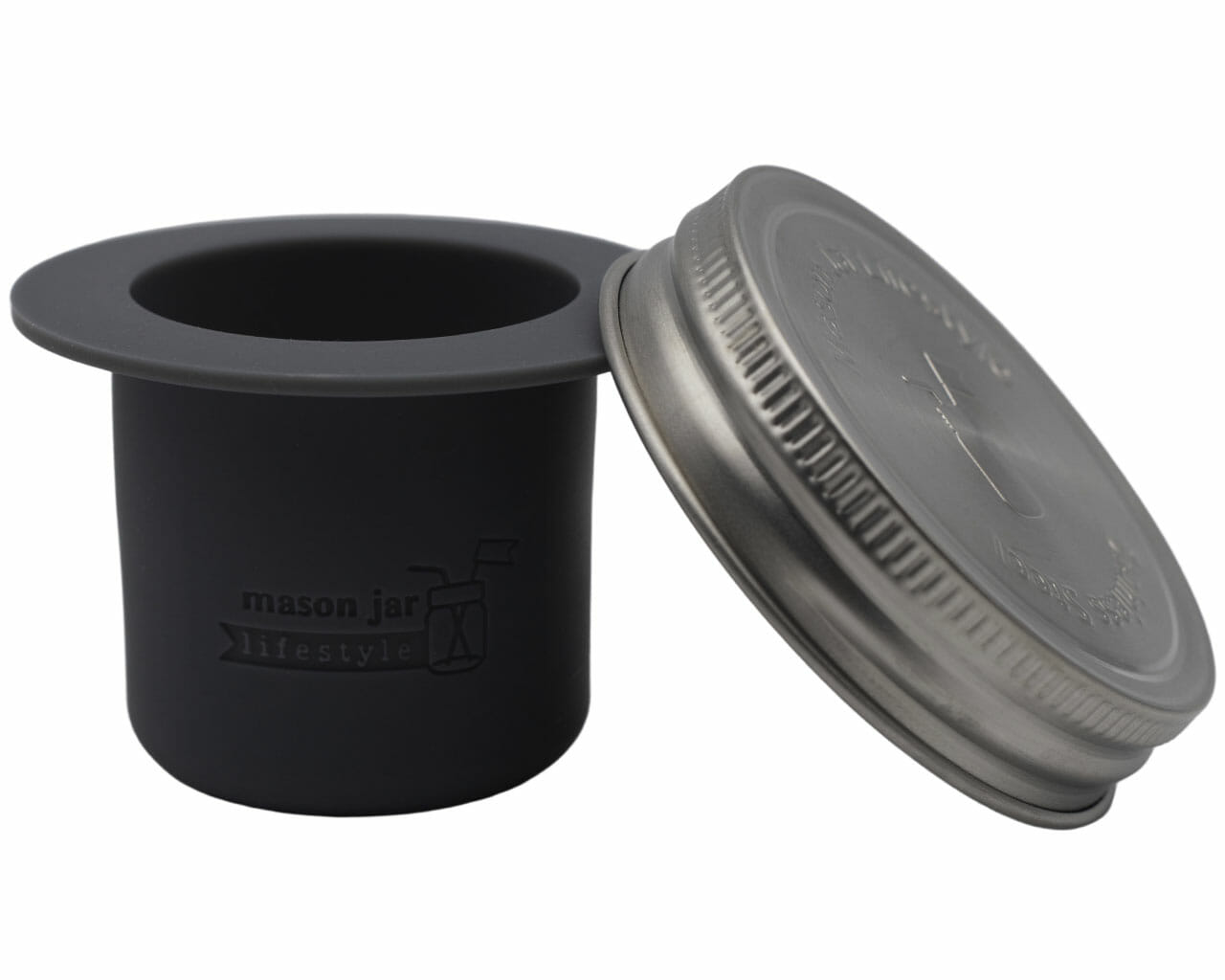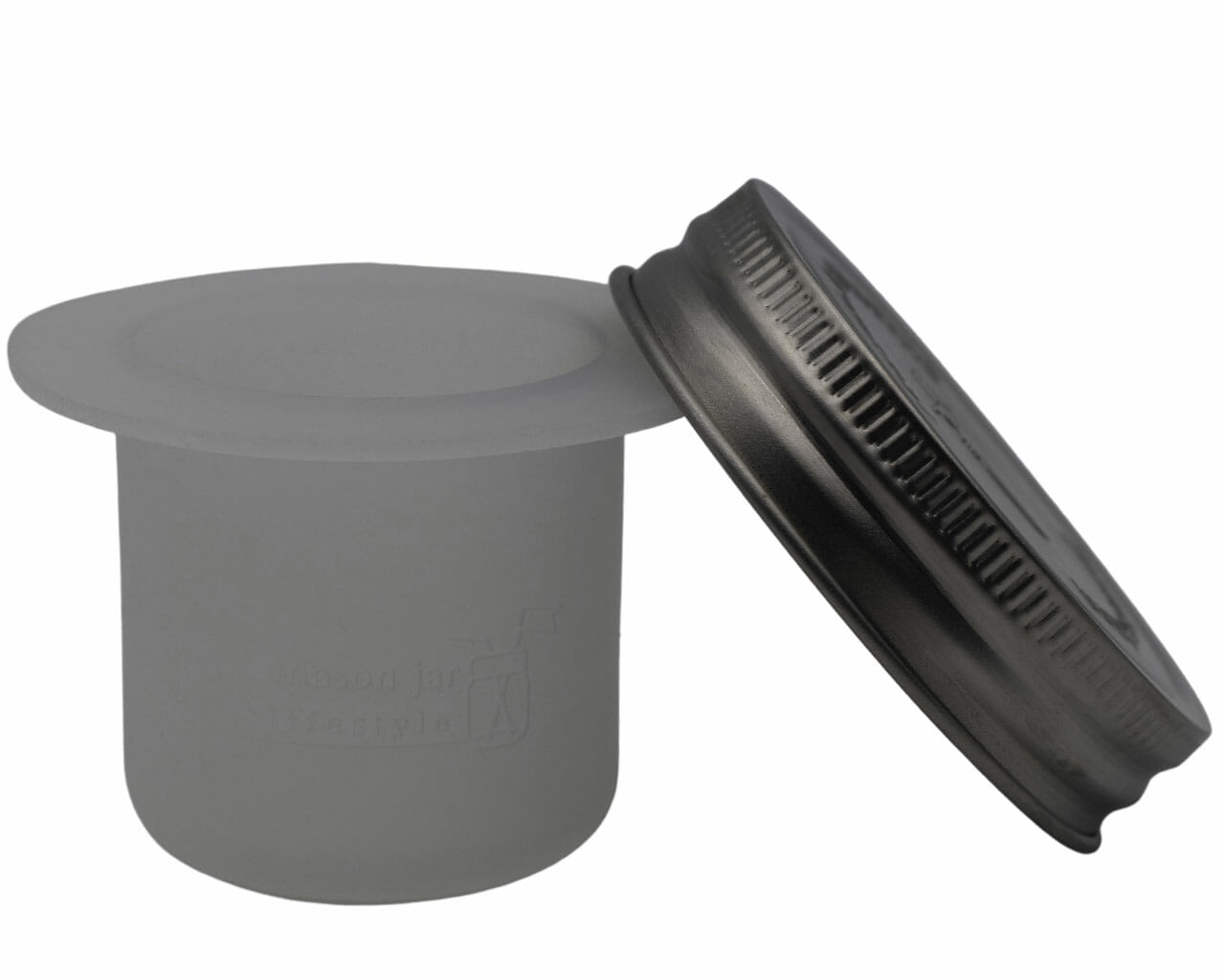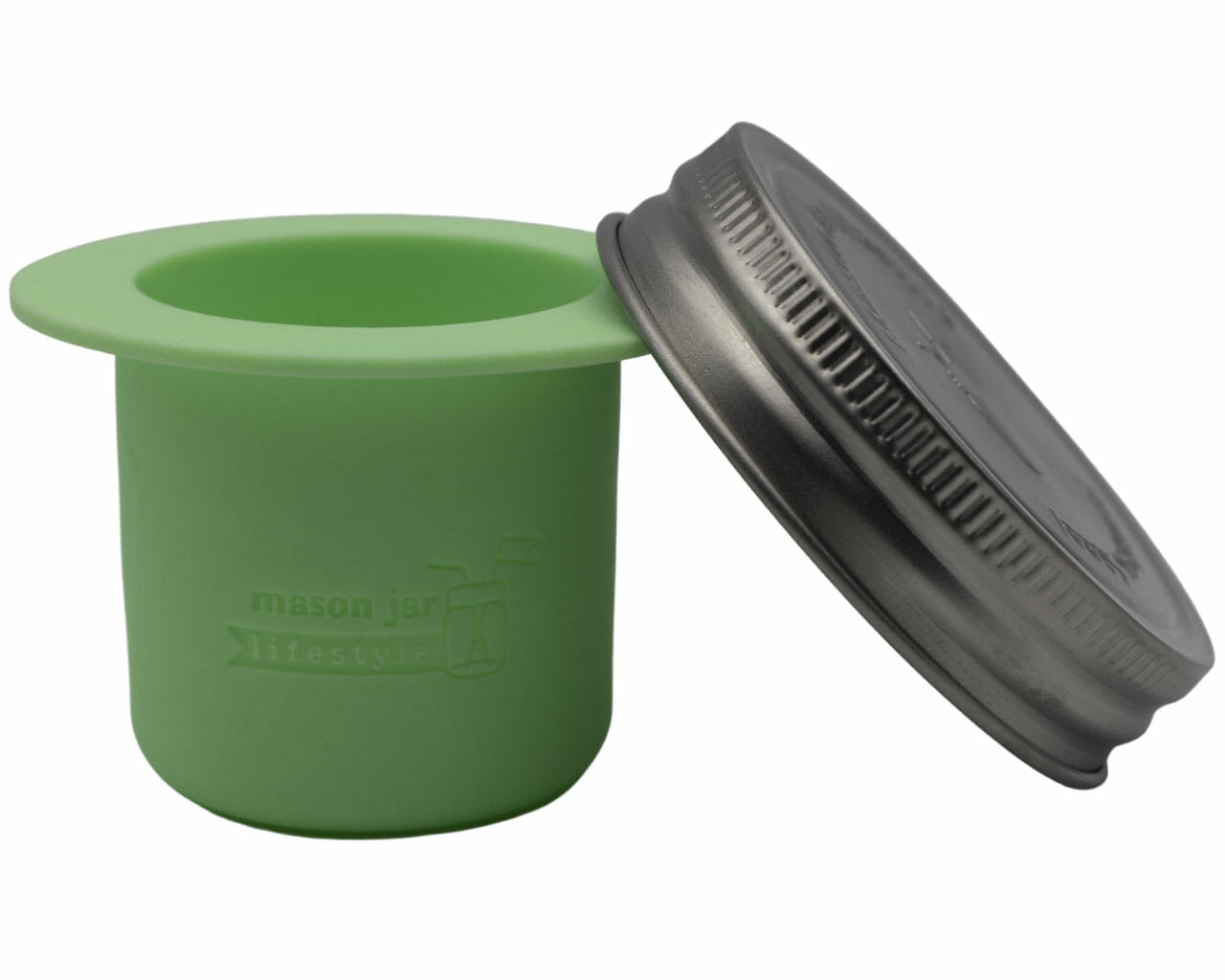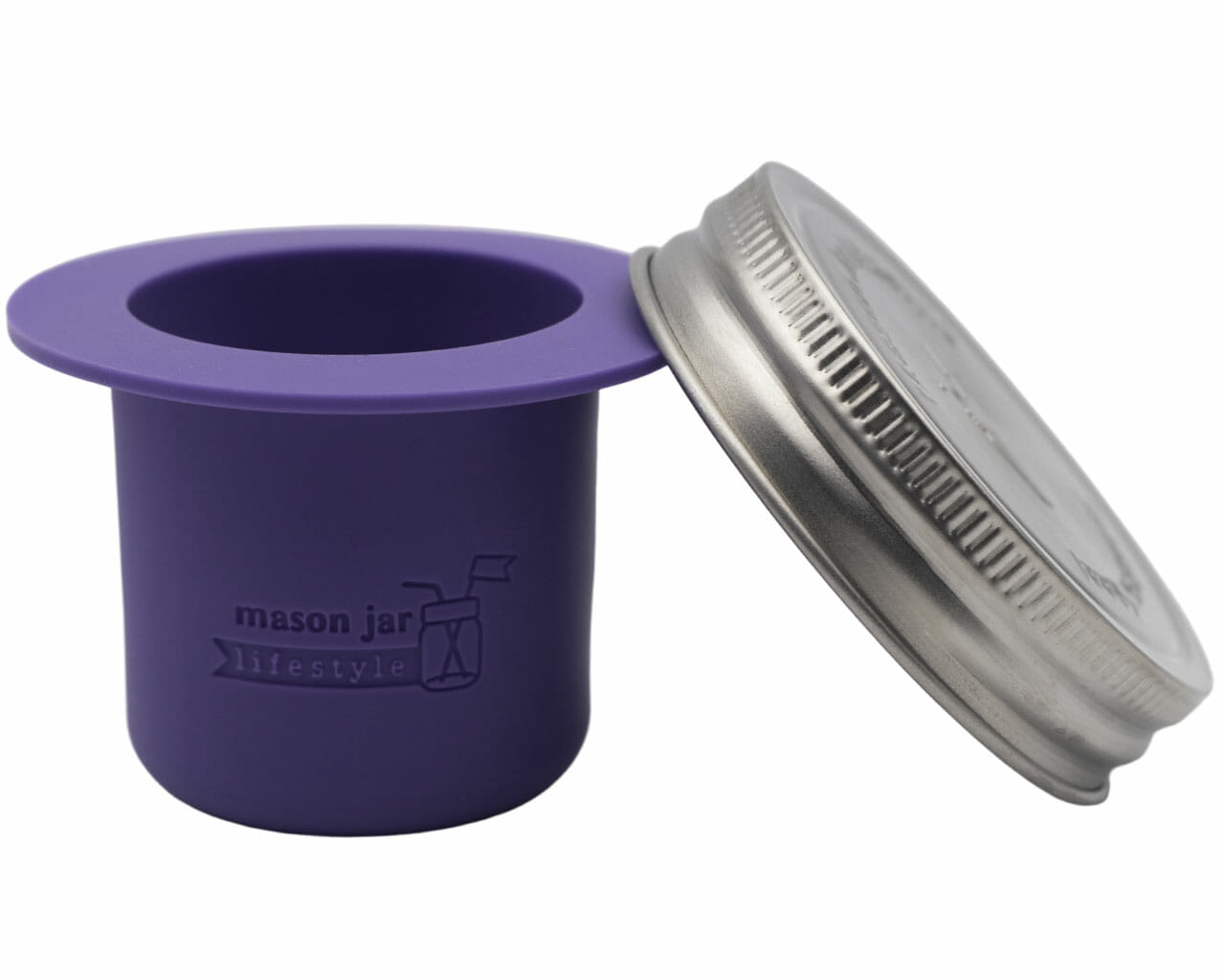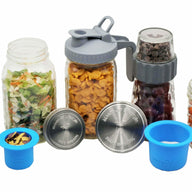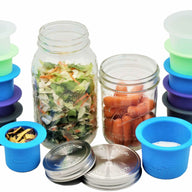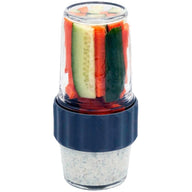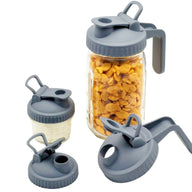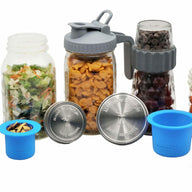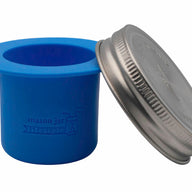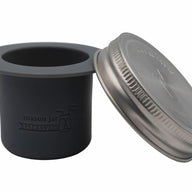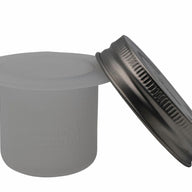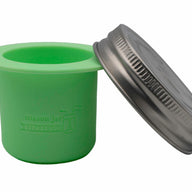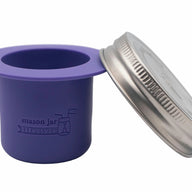 Product Description
Here are the details:
One REGULAR and one WIDE mouth Mason Jar Divider Cup for Salads, Dips, and Snacks with coordinating stainless steel lid
Use this divider cup for salad, dips, or snacks! Divides a Mason jar into a 2 compartments, so you can keep wet away from dry or separate your snacks! The silicone lip of the cup forms a leak proof seal with the stainless steel lid.
Made of FDA approved silicone rubber, these divider cups are dishwasher, freezer, and microwave safe! Silicone is a safe, green, non-plastic (BPA free) material for food use that does not leach chemicals.
This set includes 2 divider cups plus 2 stainless steel storage lid. One each: regular and wide mouth
One Pour & Store Pitcher Lid with Handle for Wide Mouth Mason Jars AND One Pour & Store Lid with Carry Loop for Regular Mouth Mason Jars
Pour, store, or carry any liquid or pourable dry good (such as sugar, salt, grains, seeds, etc). Sturdy carry loop to easily bring your jar on-the-go.
Microwave, dishwasher, freezer safe. Polypropylene plastic with silicone seal.
They have a 1″ hole and a silicone gasket.
This set includes one WIDE and one REGULAR mouth Pour & Store lid - 2 lids total
One 2-in-1 Lid to Connect Two Regular Mouth Mason Jars
This double-sided lid is a genius way to bring food and beverages on-the-go! It keeps both jars securely connected together so they won't clink together in your bag.
Fits any size Regular Mouth Mason jars, which are 2 3/8″ internal diameter.
Leak-proof with included silicone seals. Upgrade to full silicone liners so your food doesn't touch the BPA-free plastic.
This set includes one connector lid and two silicone seals.
Have not received yet.
I hope I like them when they arrive.
Perfect
This set works perfectly for me and my baby. We often take parfaits to work, and the two sizes of snack cups make one for each of us. I use the pour lids for my milk kefir. Makes pouring it a lot neater.
Learn More about Mason Jar Lifestyle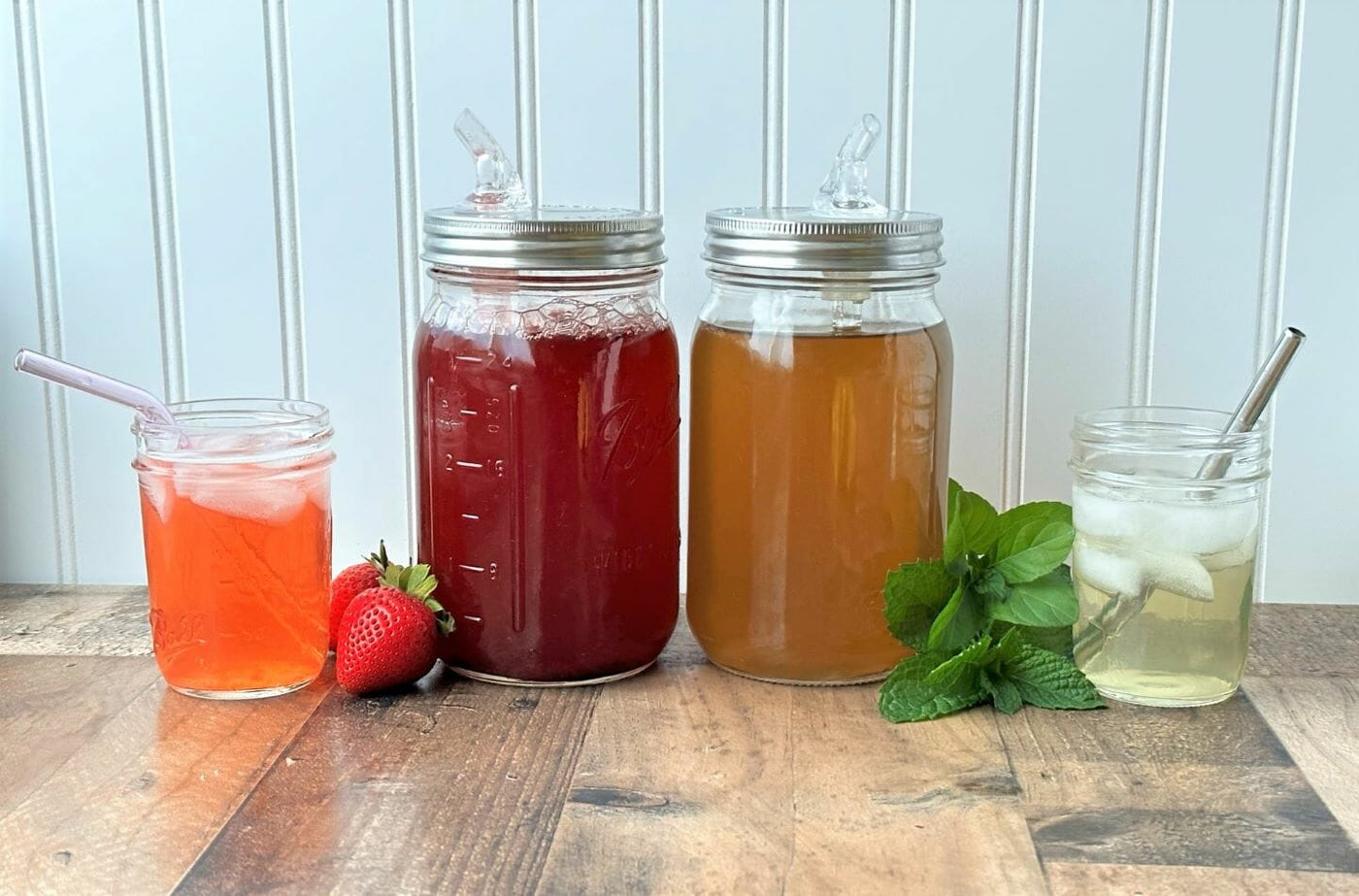 Check Out Our Blog
Find the latest recipes, DIY projects, and much more. All created and curated by our Mason jar experts.
View the Blog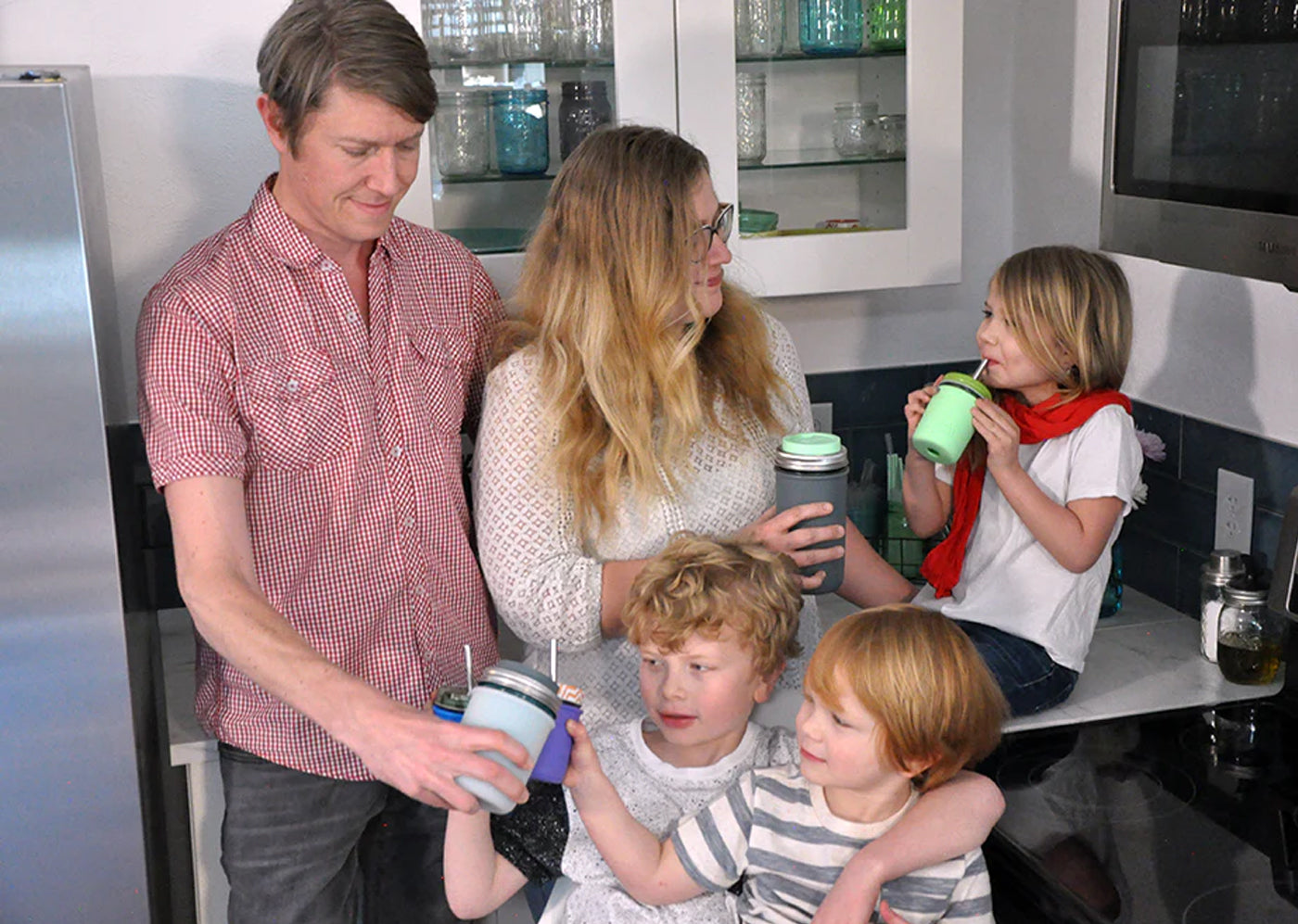 Our Story
We're proud to be a Colorado-based small, family-owned business and your home for authentic, eco-friendly mason jar innovations.
Hear our Story