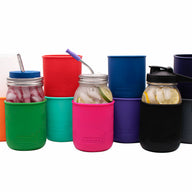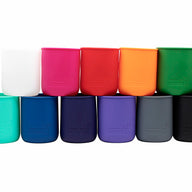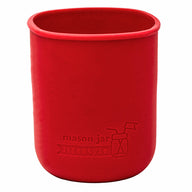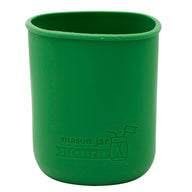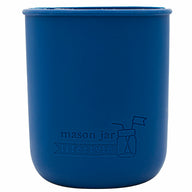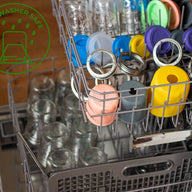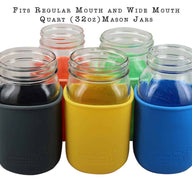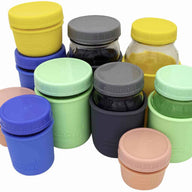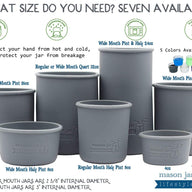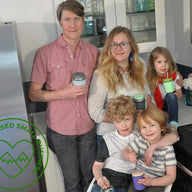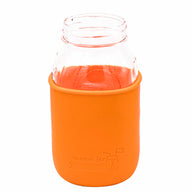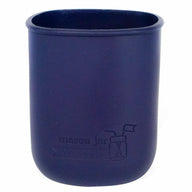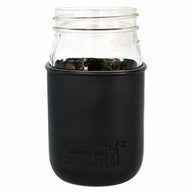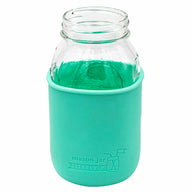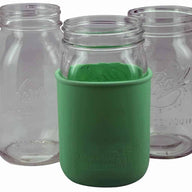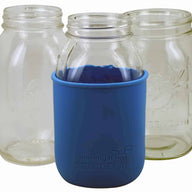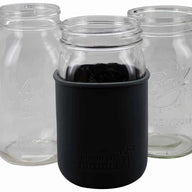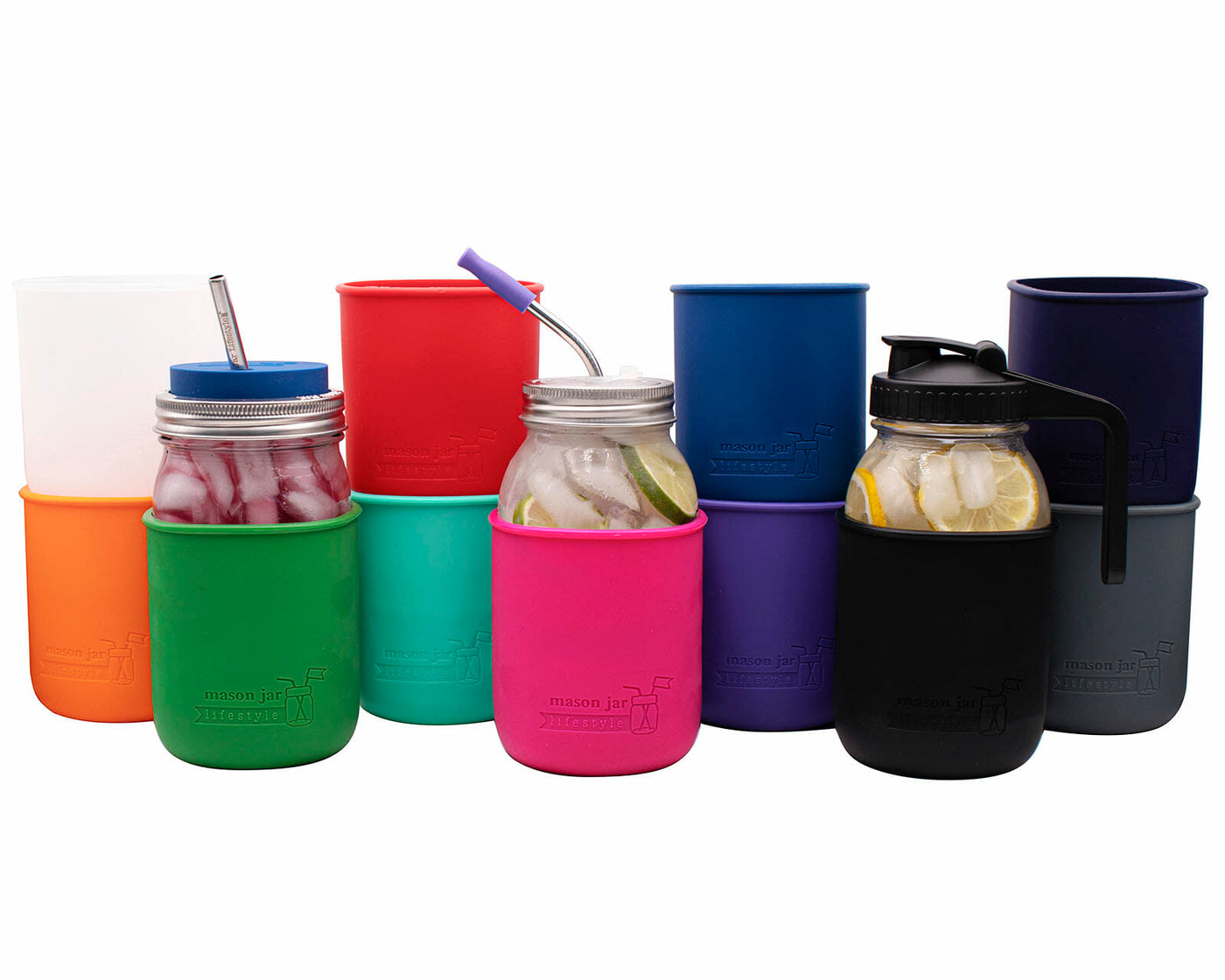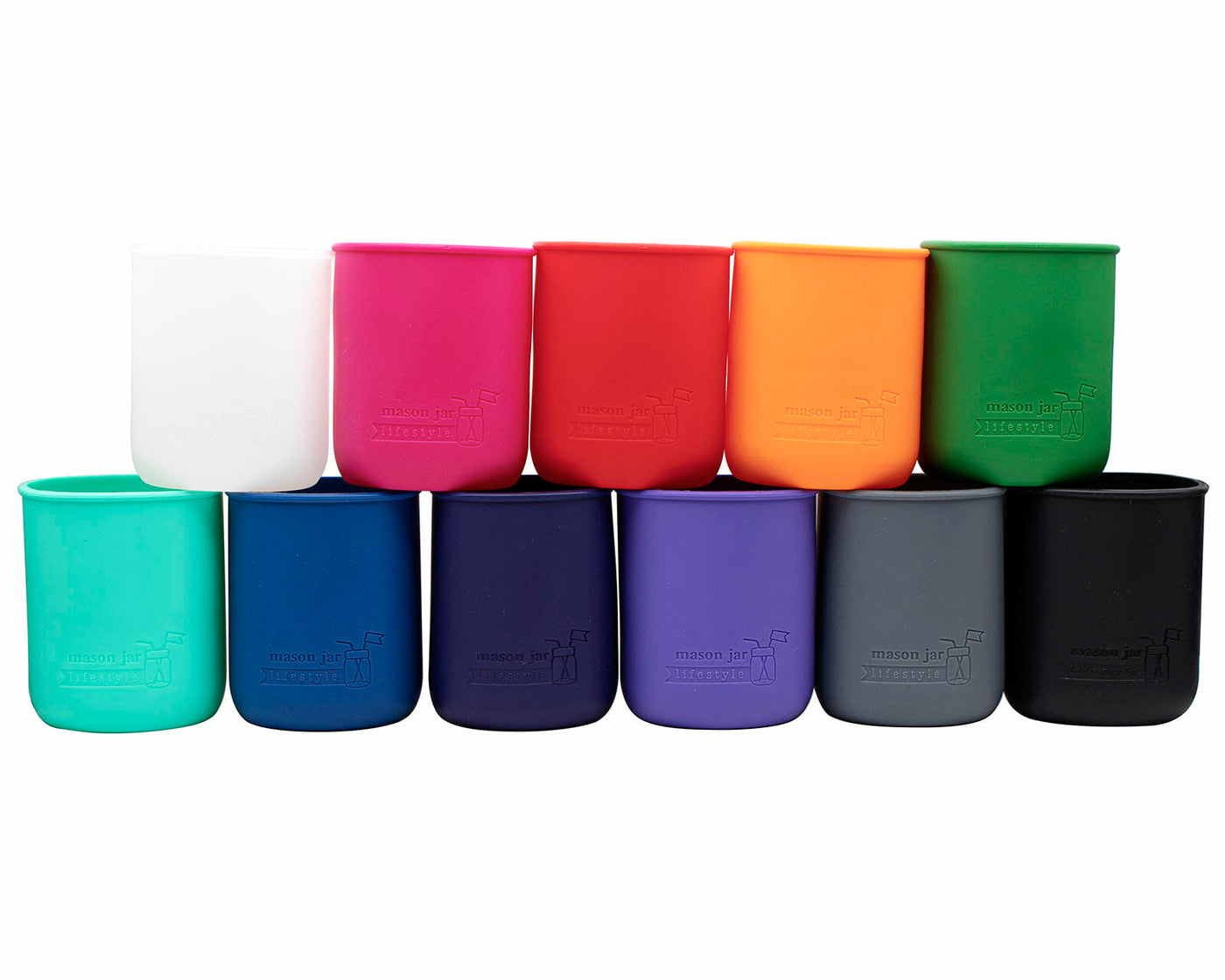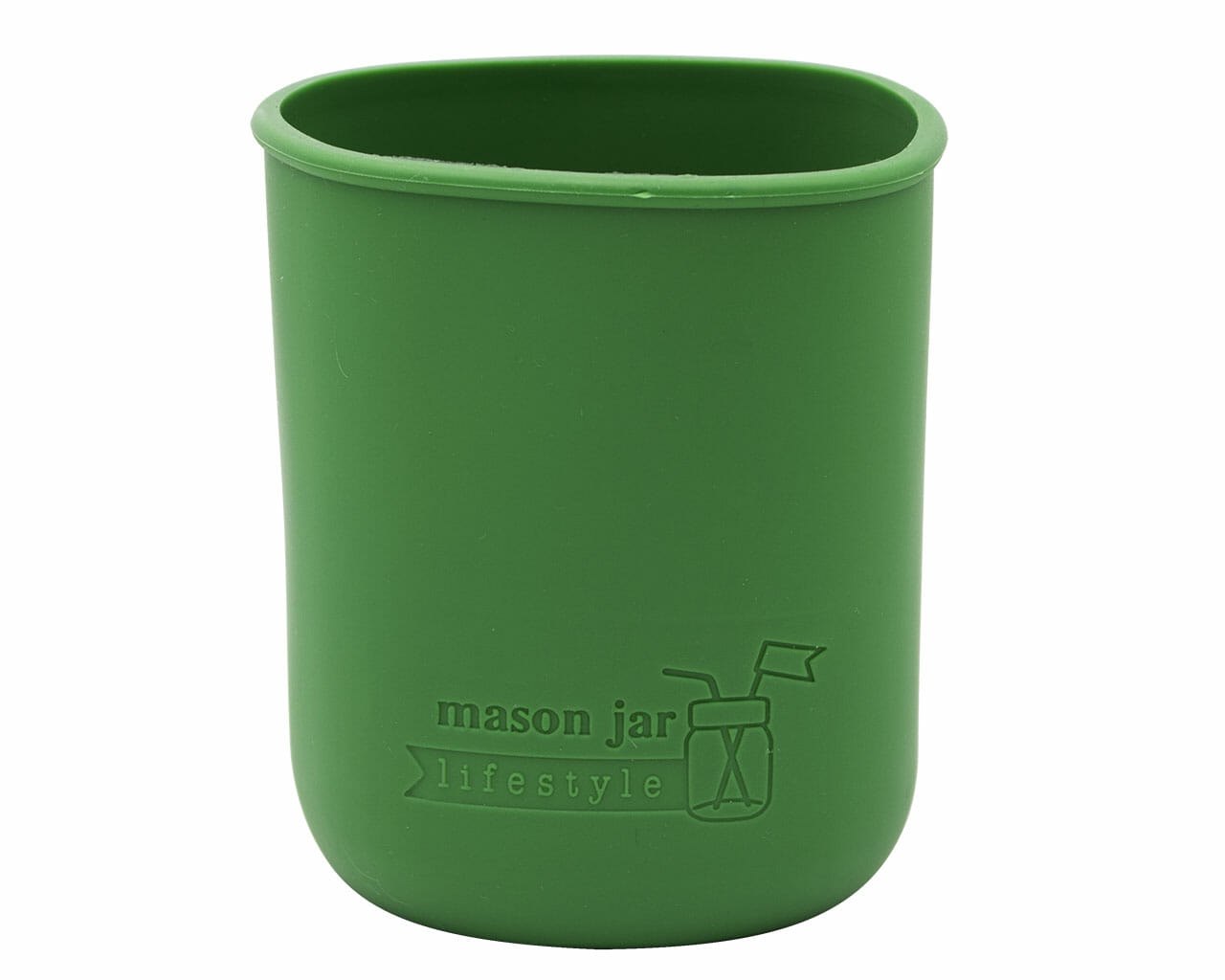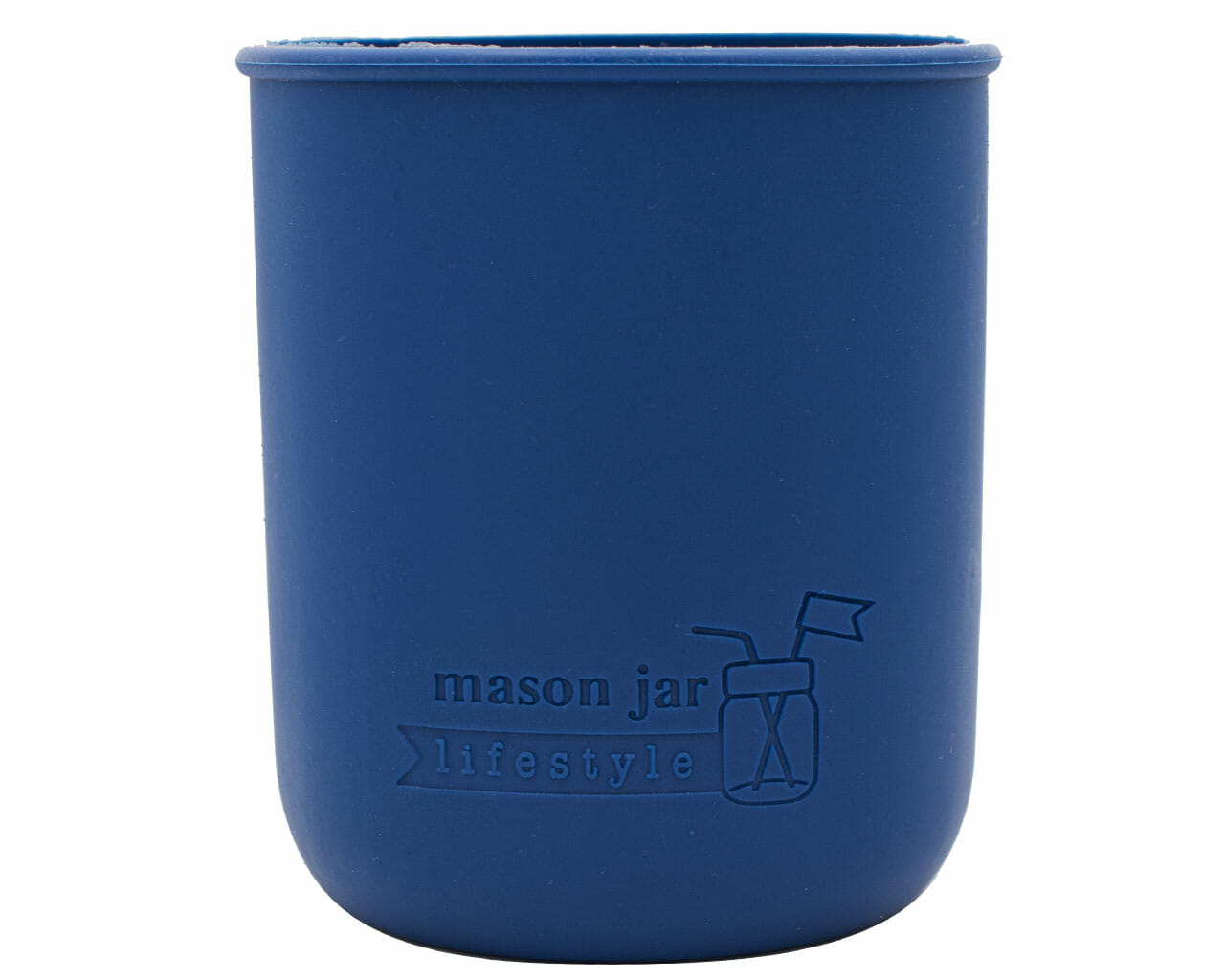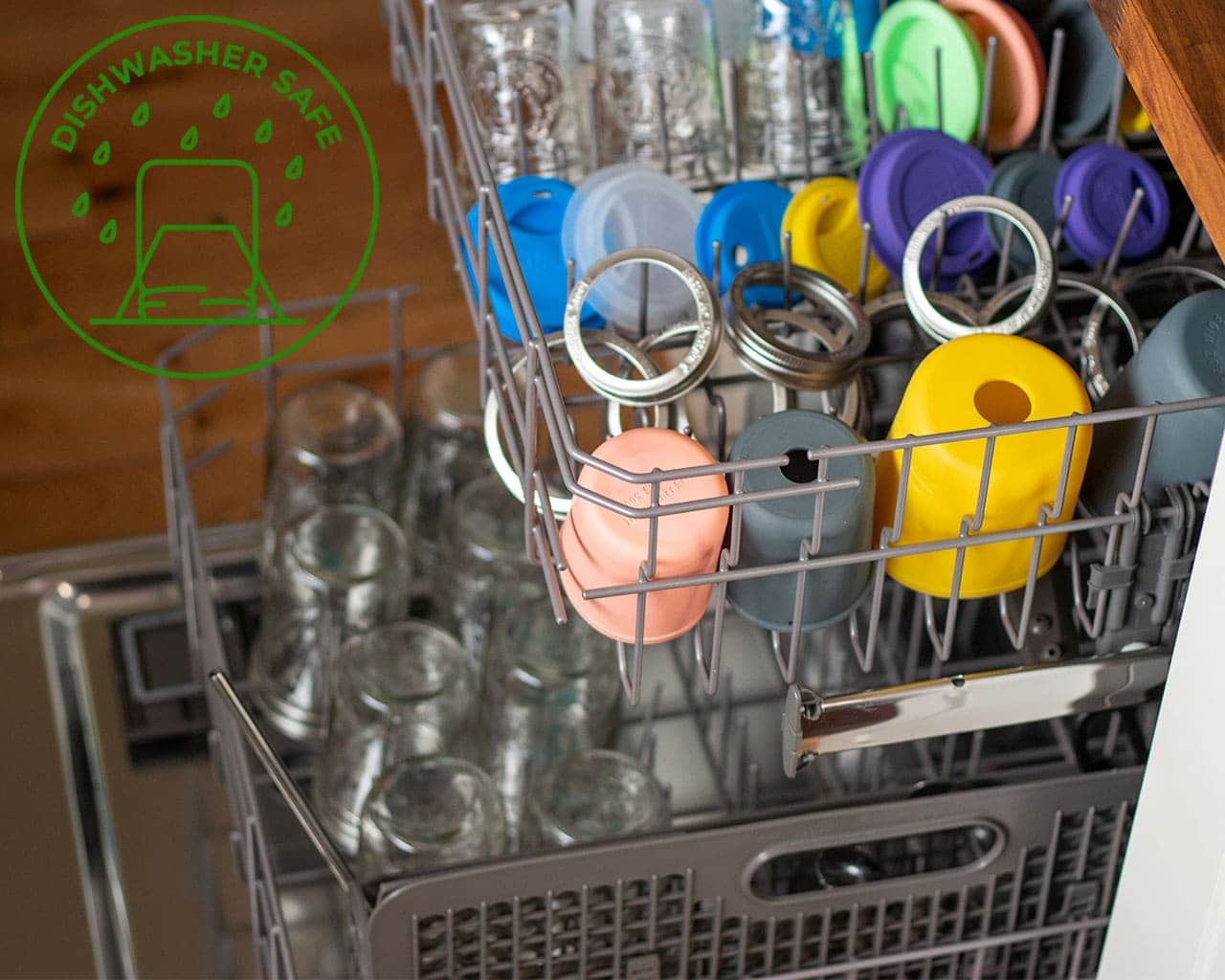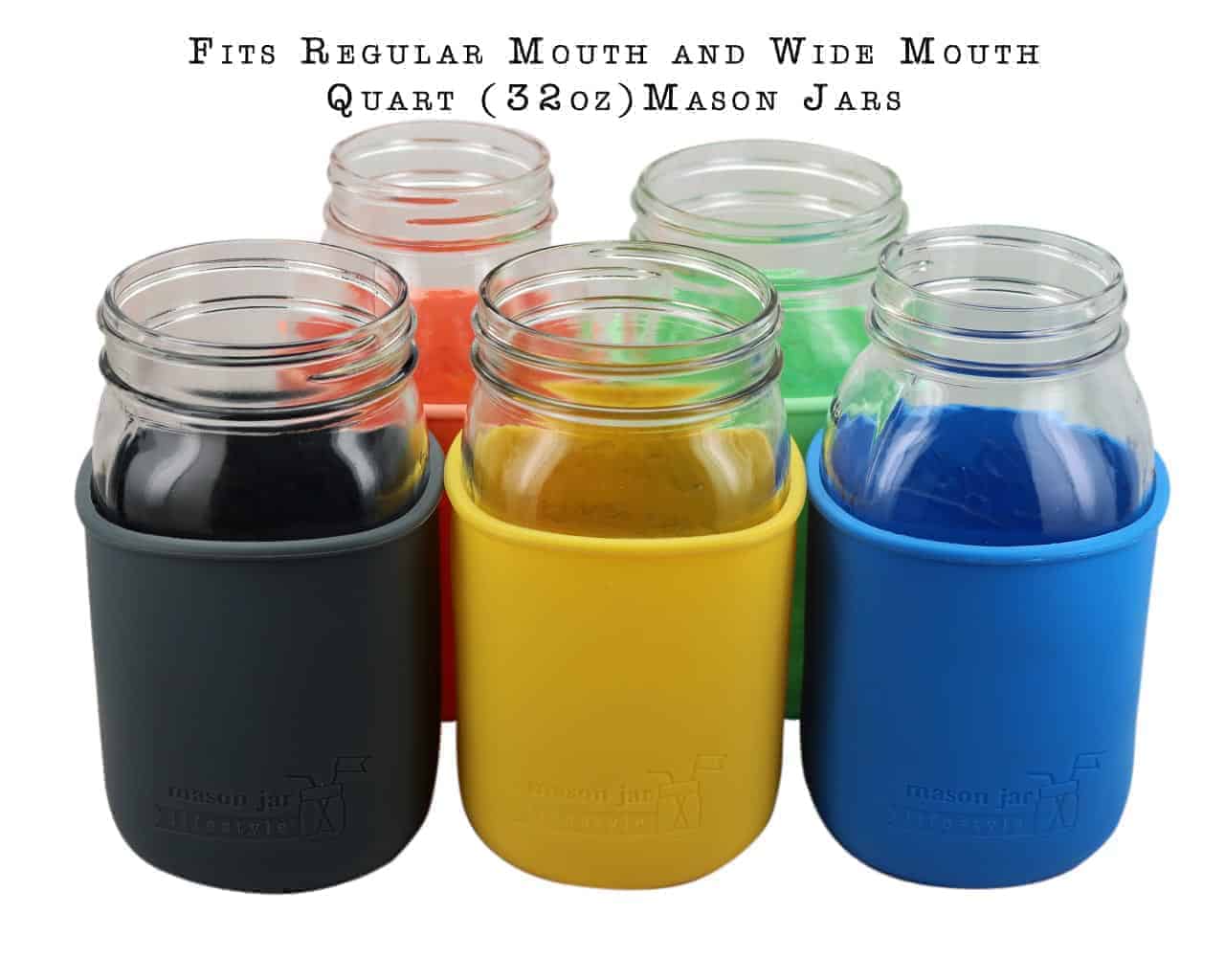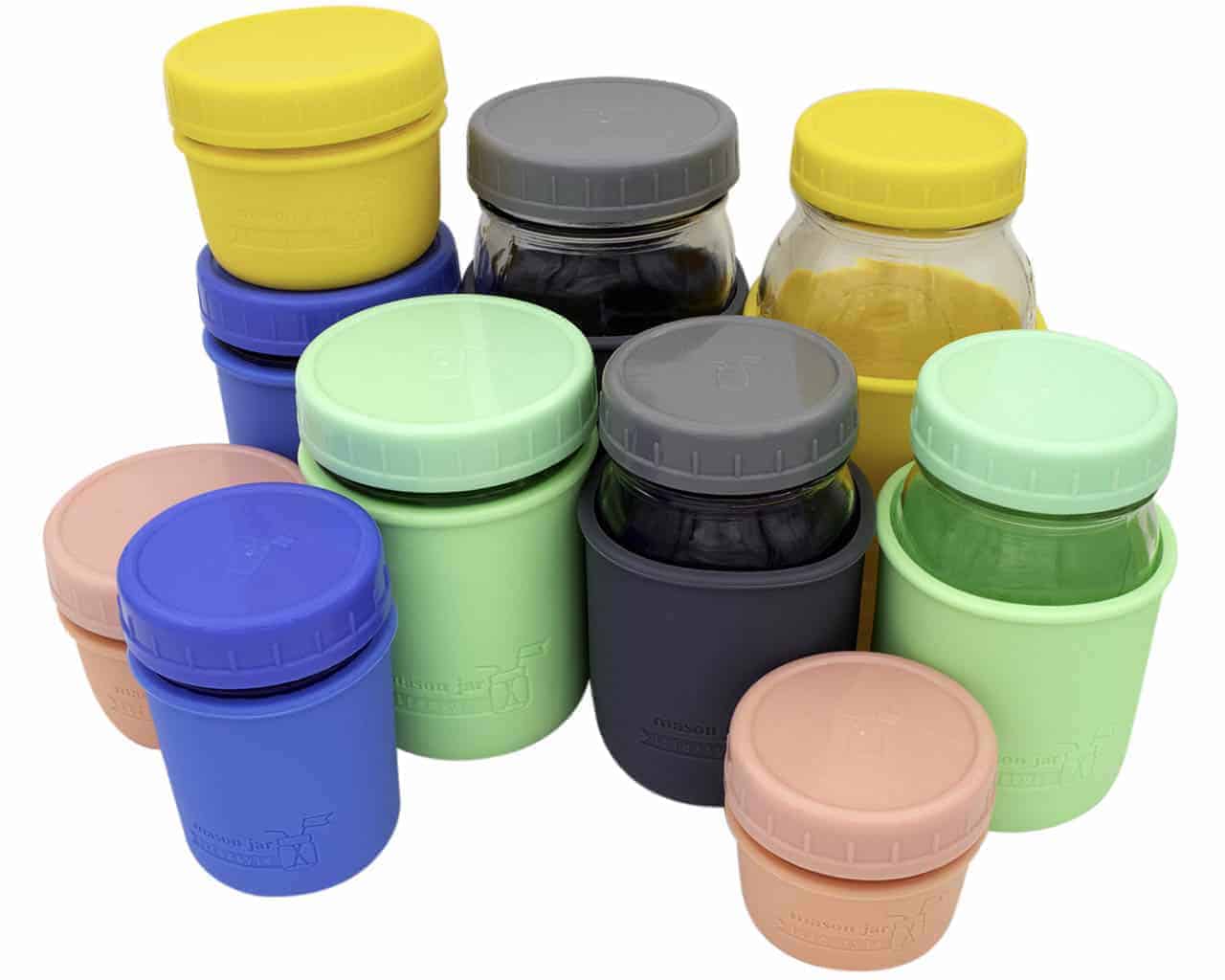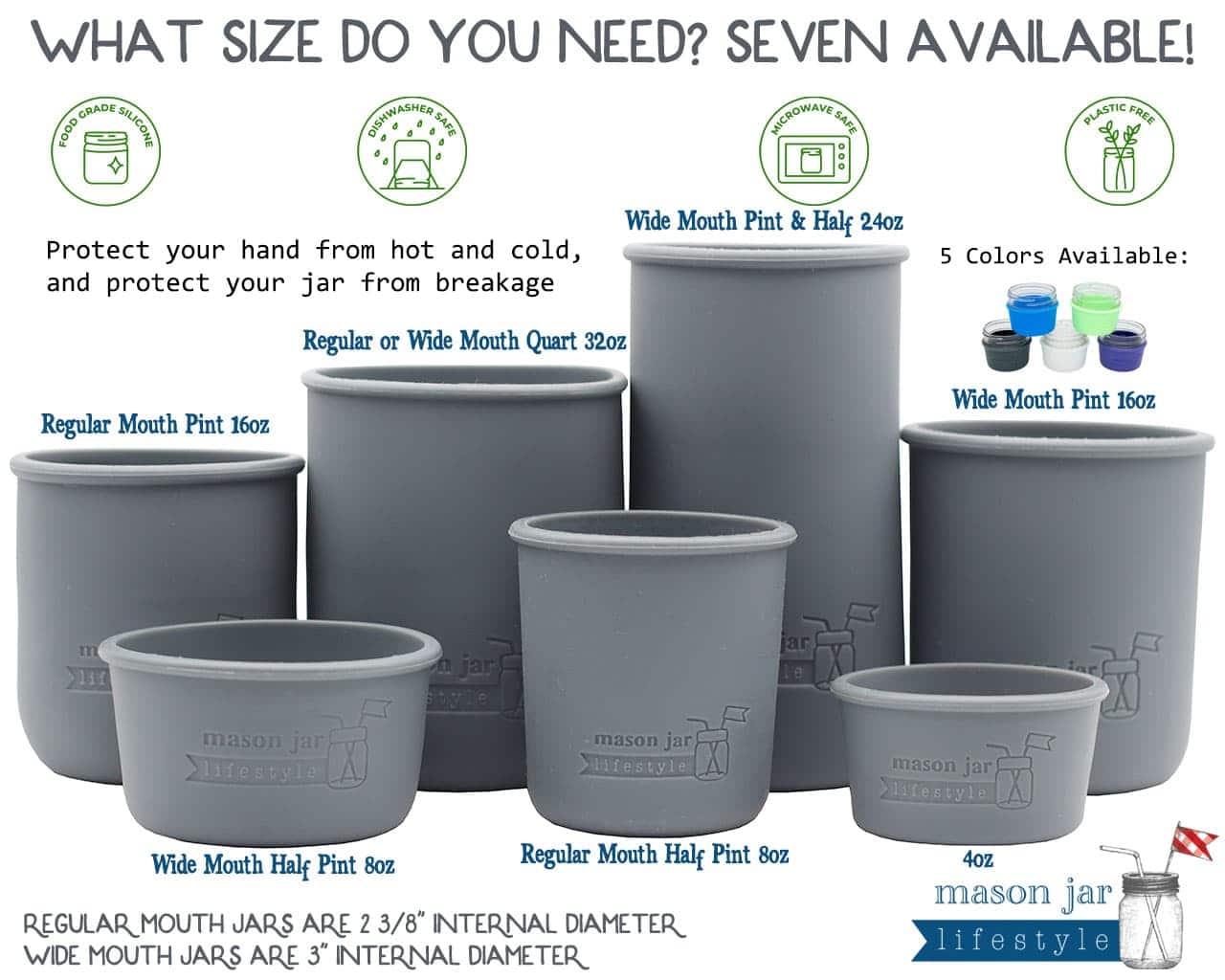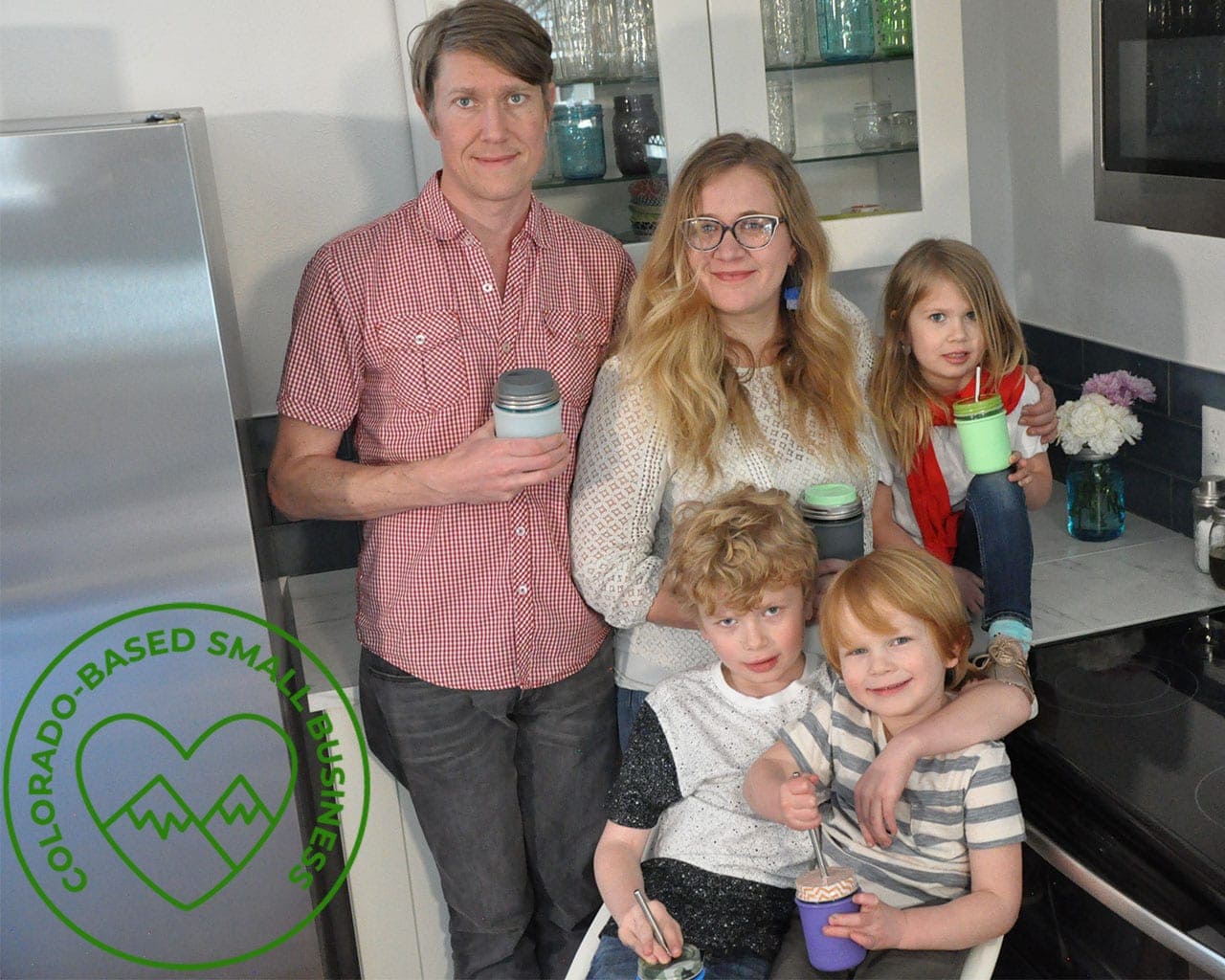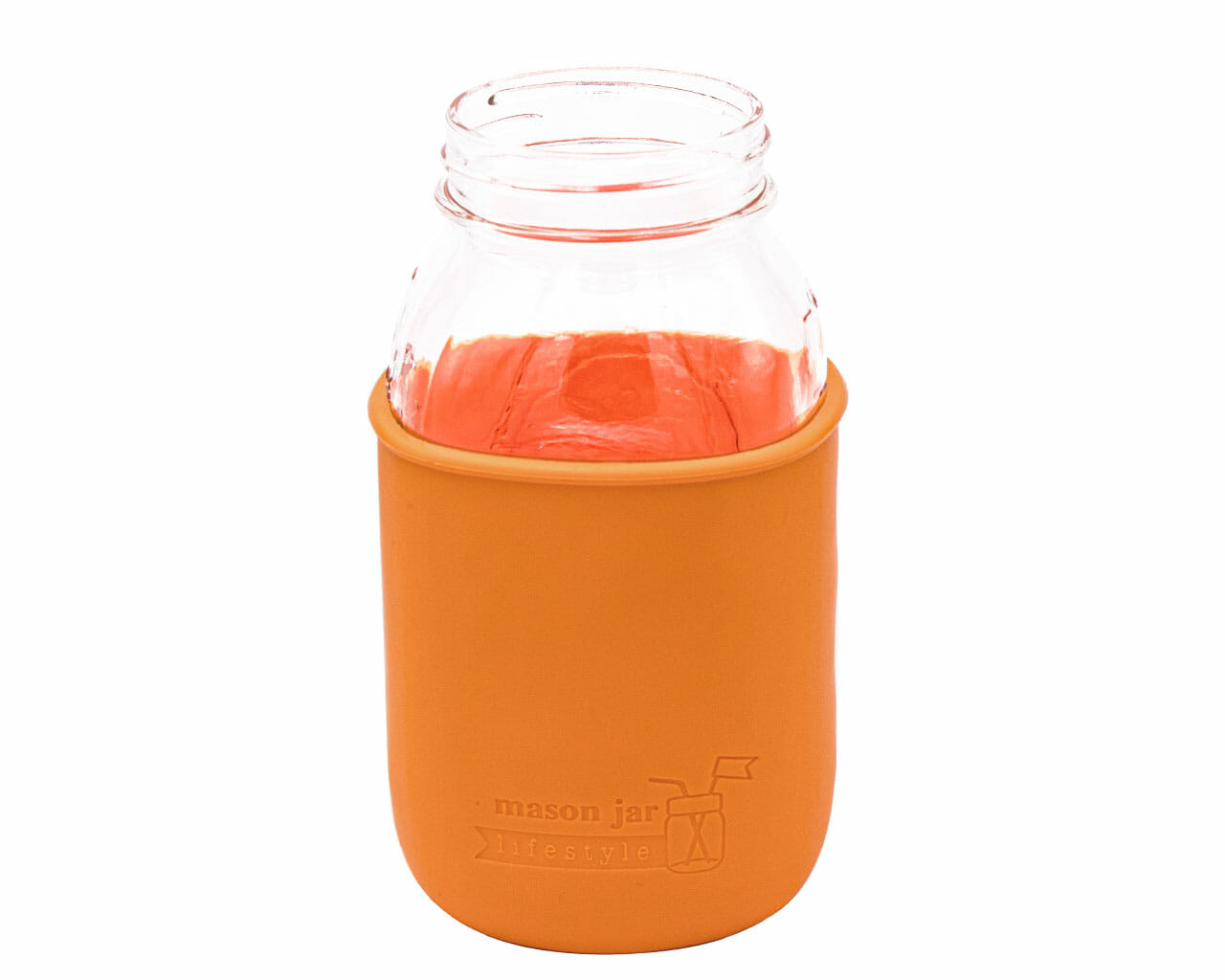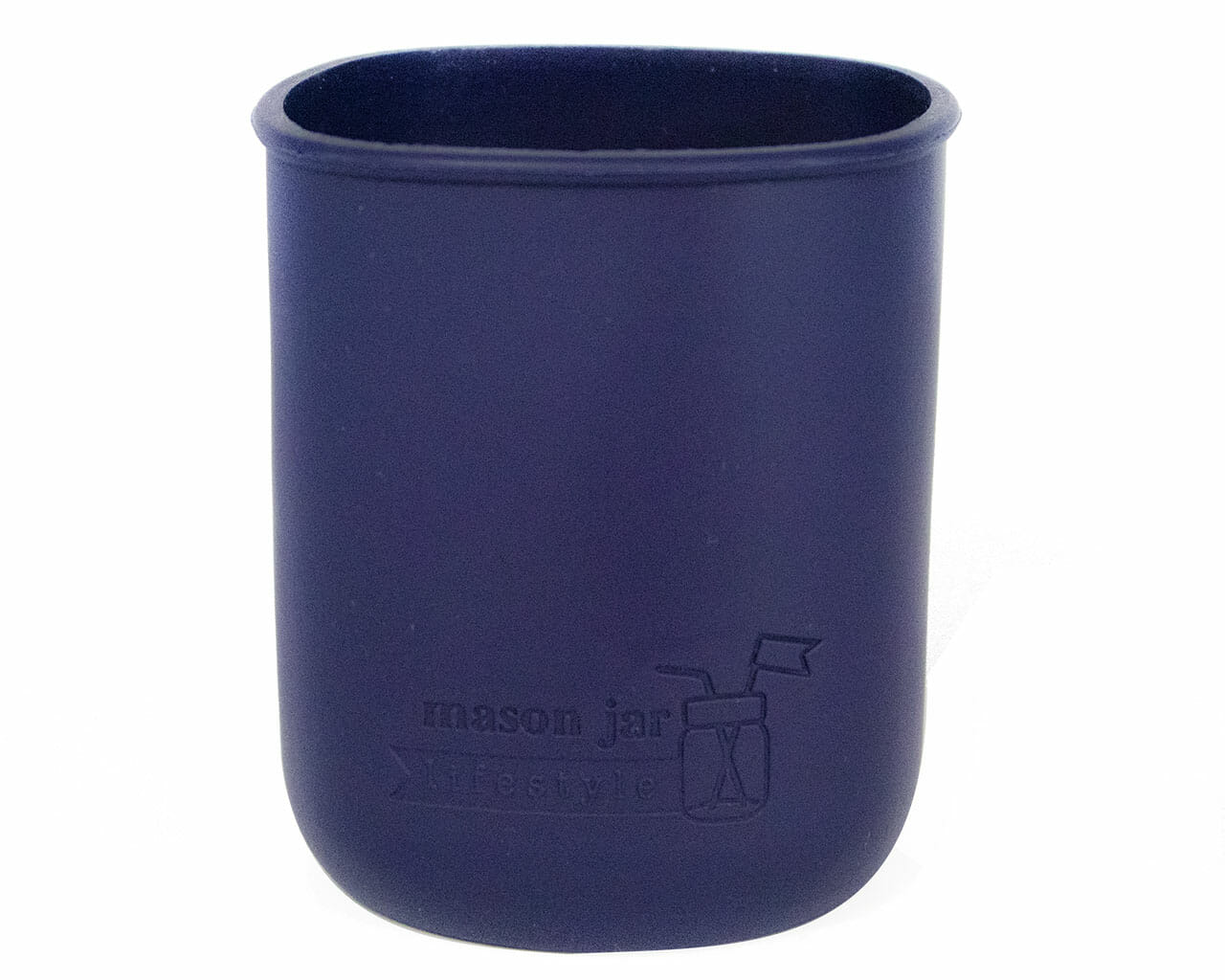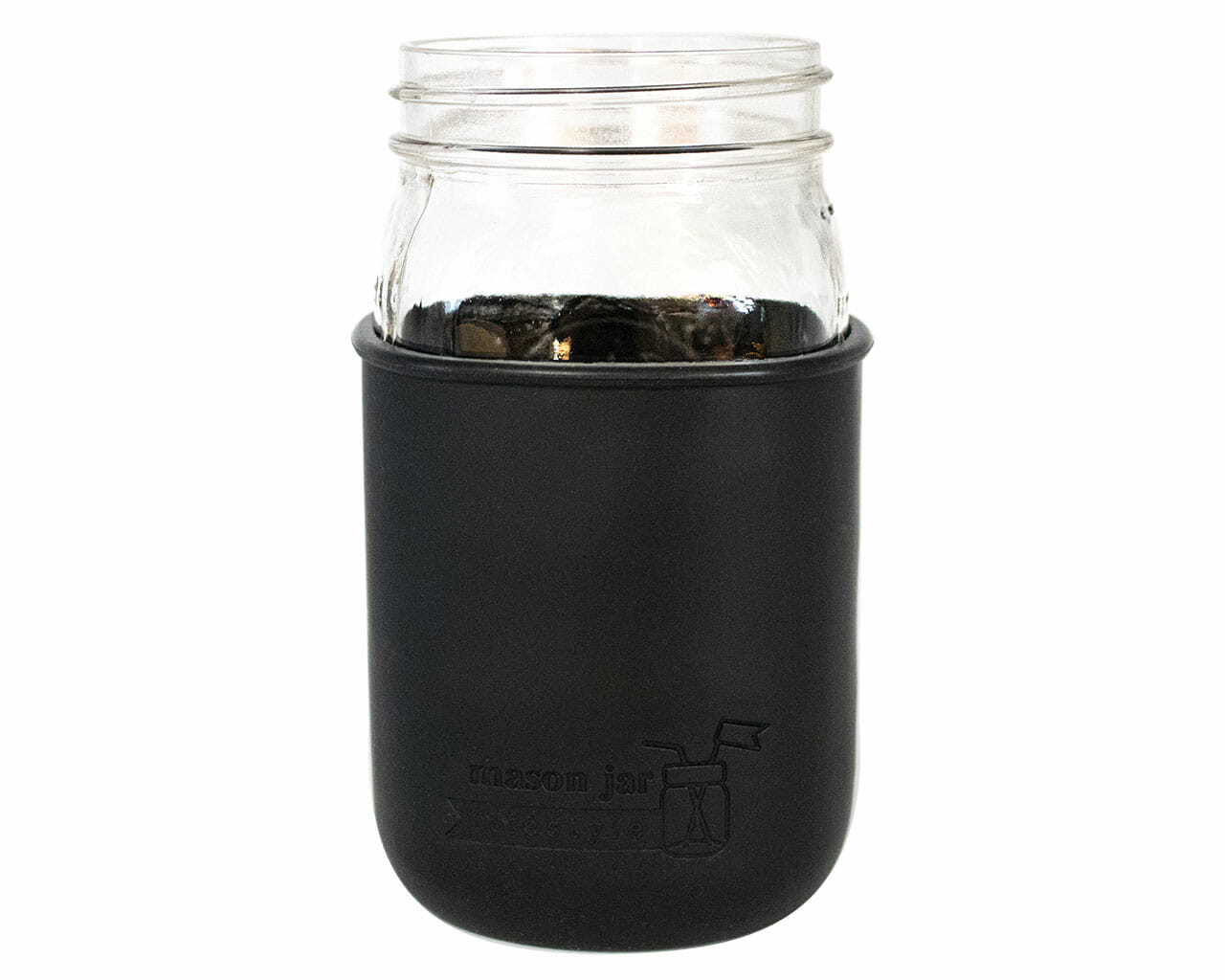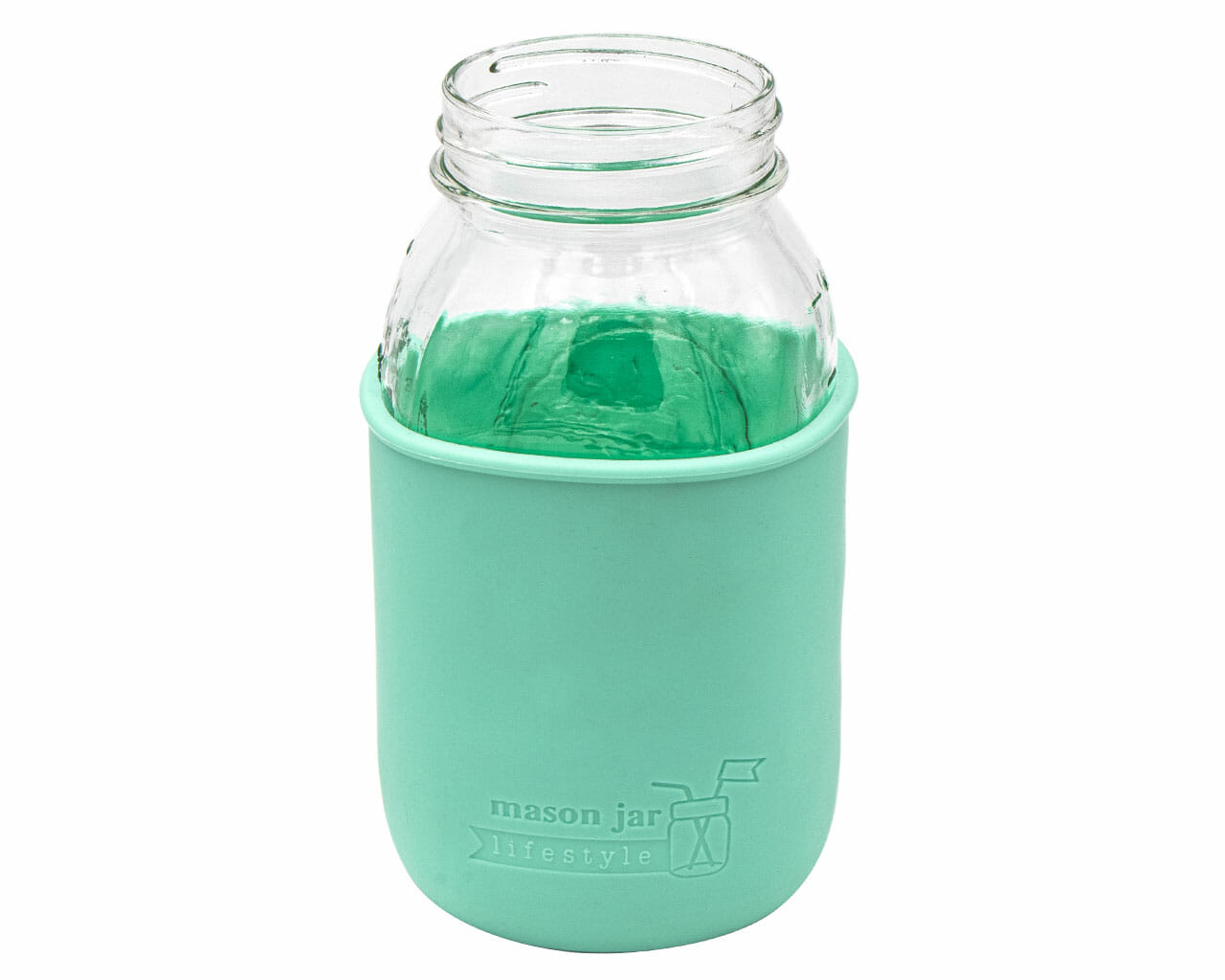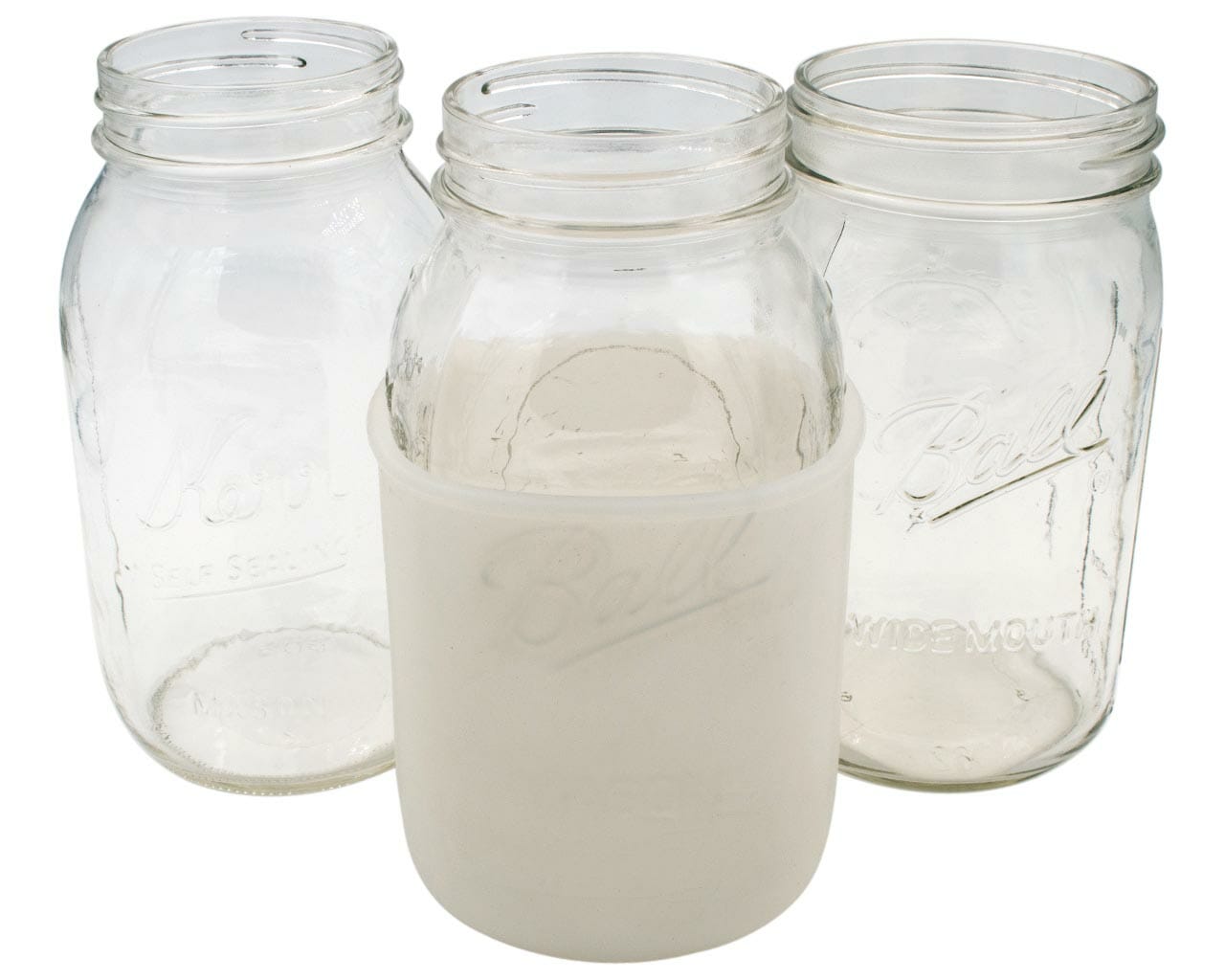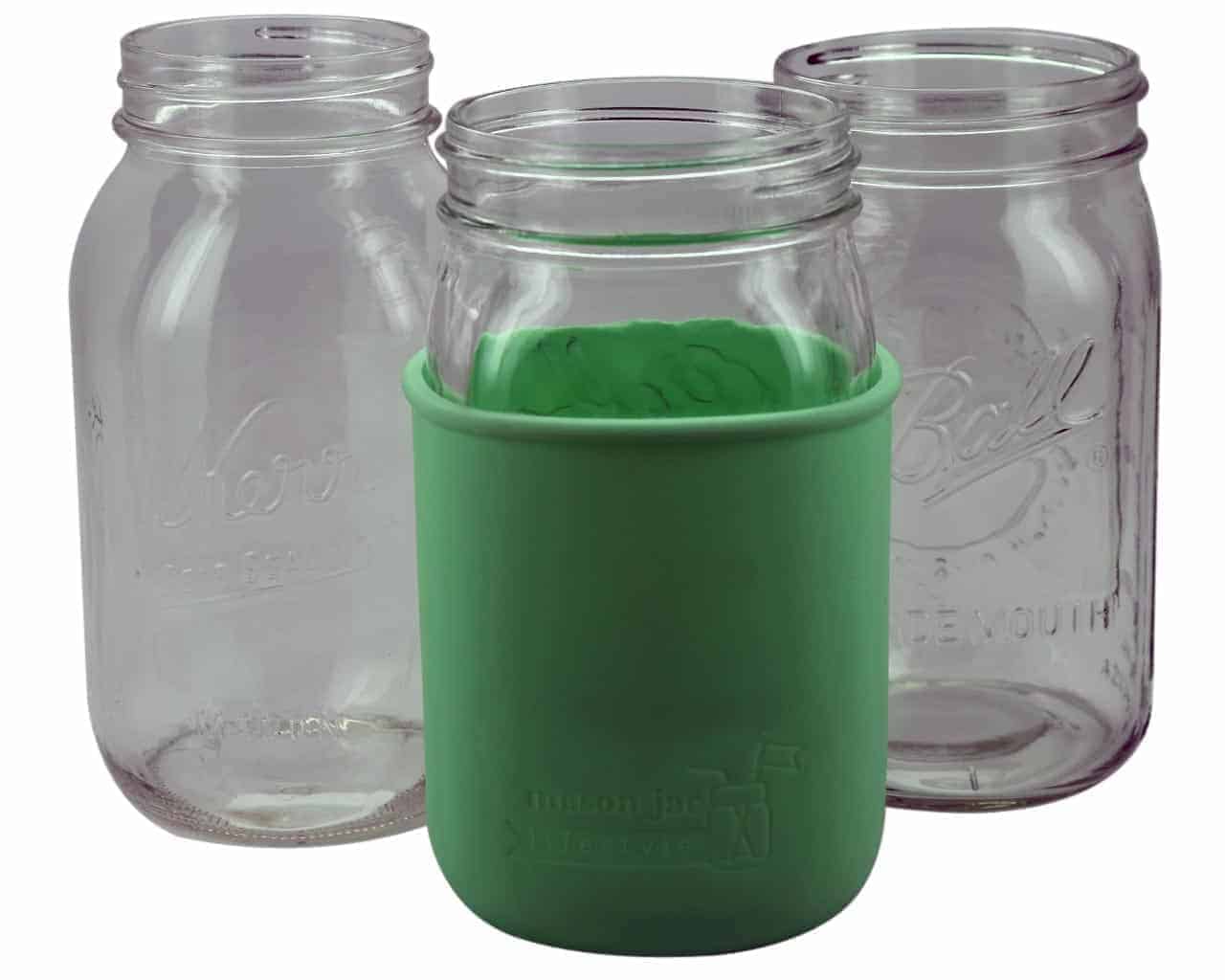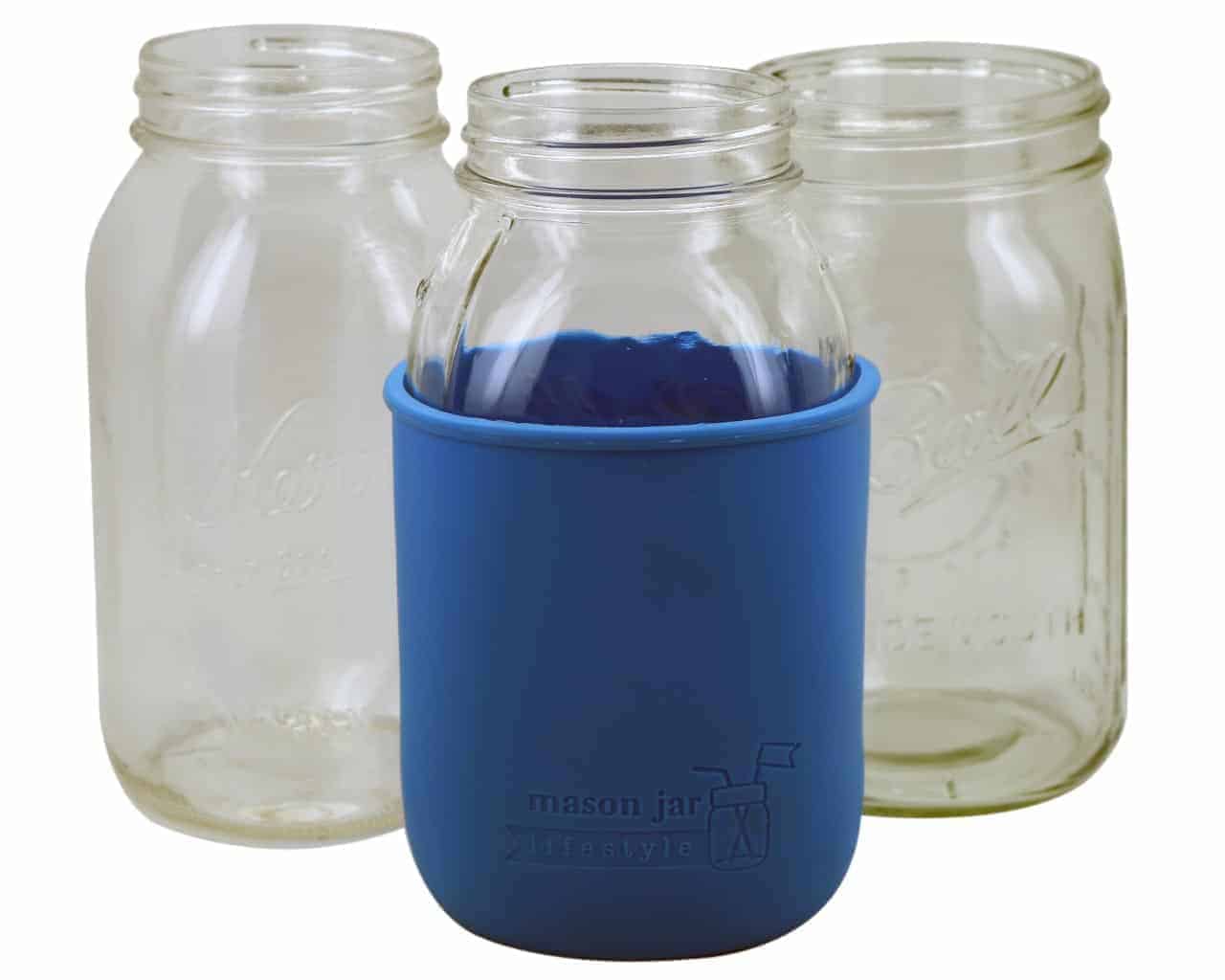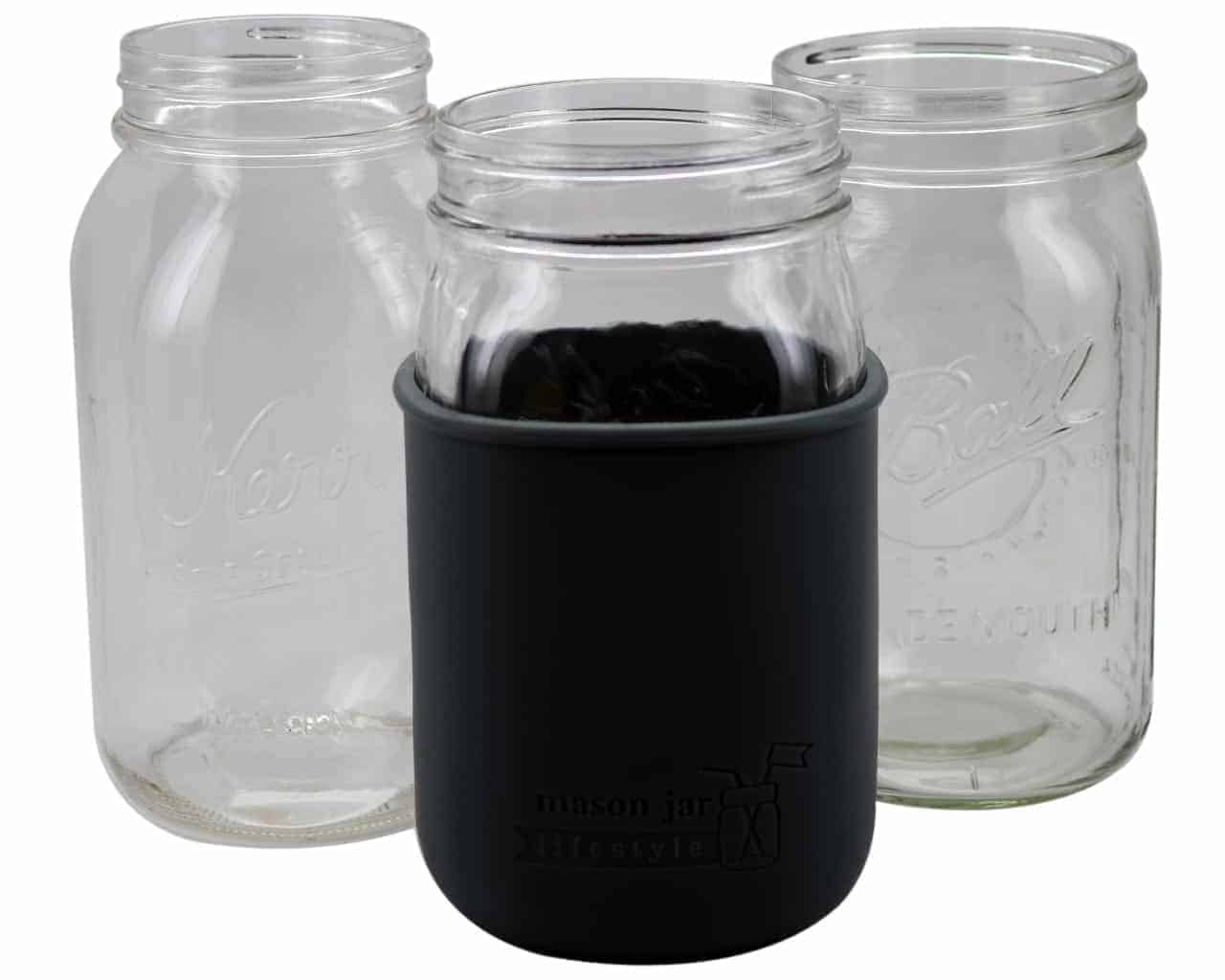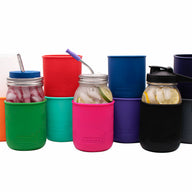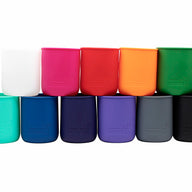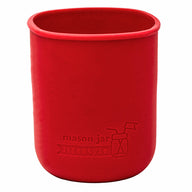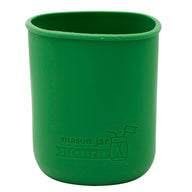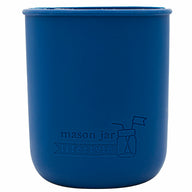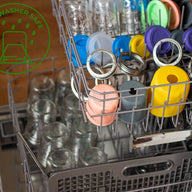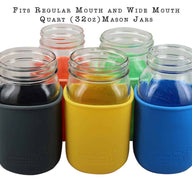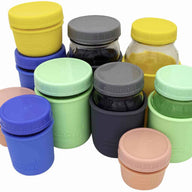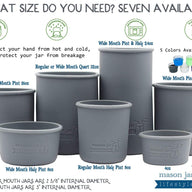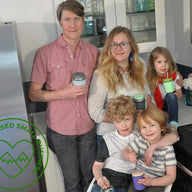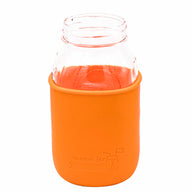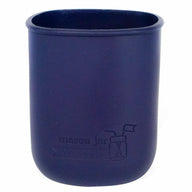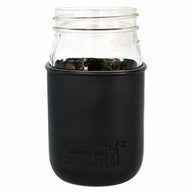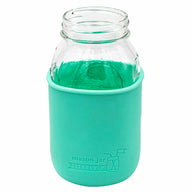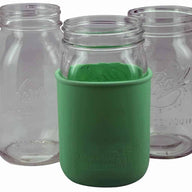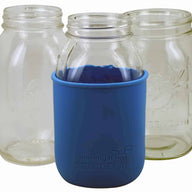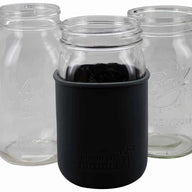 Product Description
Whether you call it a Koozie, a Kozie, a Coozy, a Cozy, or just an insulating sleeve, it's perfect for protecting your glass jar from breakage and your hand from cold or heat.
FDA food grade silicone rubber is dishwasher, freezer, and microwave safe! Silicone is a safe, extremely durable, non-plastic (BPA free) material for food use that does not leach any chemicals.
I always have a quart of water sitting on the corner of our kitchen counter or my computer desk. The silicone sleeve adds grip, looks great, and I love the feel of it in my hand. A big jar means I don't have to fill it as often, so I drink more water.
We designed the sleeve to fit tight enough that it won't fall off, but loose enough that it is still easy to get on and off. Different brands and mouth sizes of jars will vary a little in size, but it should stretch to fit almost any of them.
Use a different color for each family member, and stop wondering which beverage cup is yours!
Microwave safe means you can heat up your beverage without removing the sleeve. Or take out a frozen jar of food, put a koozie on it, and heat it up.
Since they don't touch your beverage, I often just rinse them, but they are also dishwasher safe. You can leave them on the jar, but I find that water gets trapped so I prefer to separate them to clean the jar.
I use my jar, sleeve, and topper all day and on camera at work and multiple staff have asked where I got them, so I now give them out as gifts!
Makes the jar easy to handle
I like the color selection and the sleeve makes it much easier to hold on to a wet jar!
You need these
I gotta say, these Silicone Sleeves are a total game-changer! I mean, they're so darn useful that I keep getting more of them without a second thought. You know what I used to do? I'd carry my coffee in a trusty mason jar, topped with a silicone lid and a cool metal straw. But there was always something missing. Well, guess what? This sleeve is the magical piece that completes the puzzle! Now my coffee combo is pure perfection, and I can leave whenever I want without a worry. Love it!
Ilike it a lot. Keeping cold drinks cold. A little difficult to remove.
Learn More about Mason Jar Lifestyle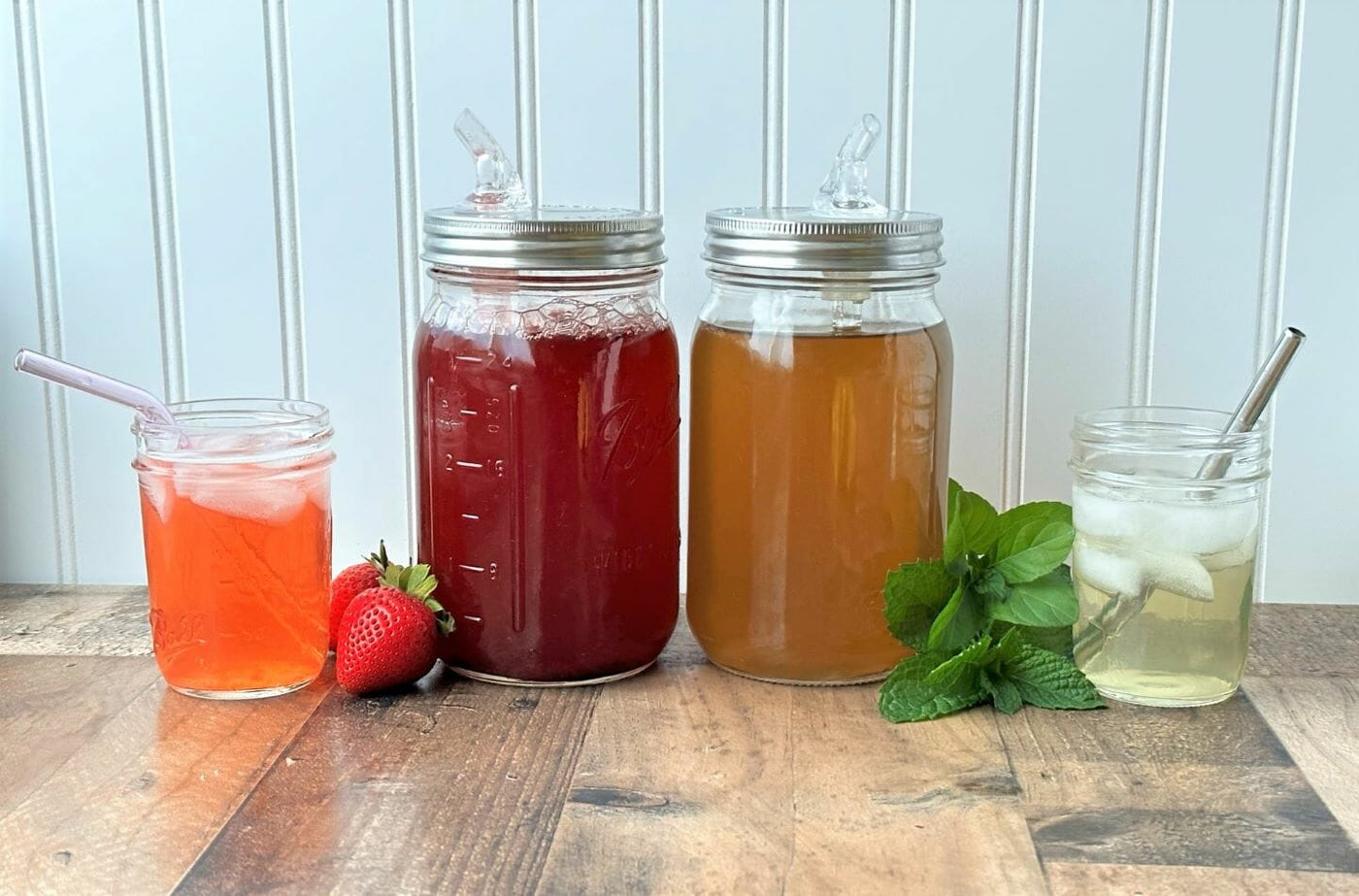 Check Out Our Blog
Find the latest recipes, DIY projects, and much more. All created and curated by our Mason jar experts.
View the Blog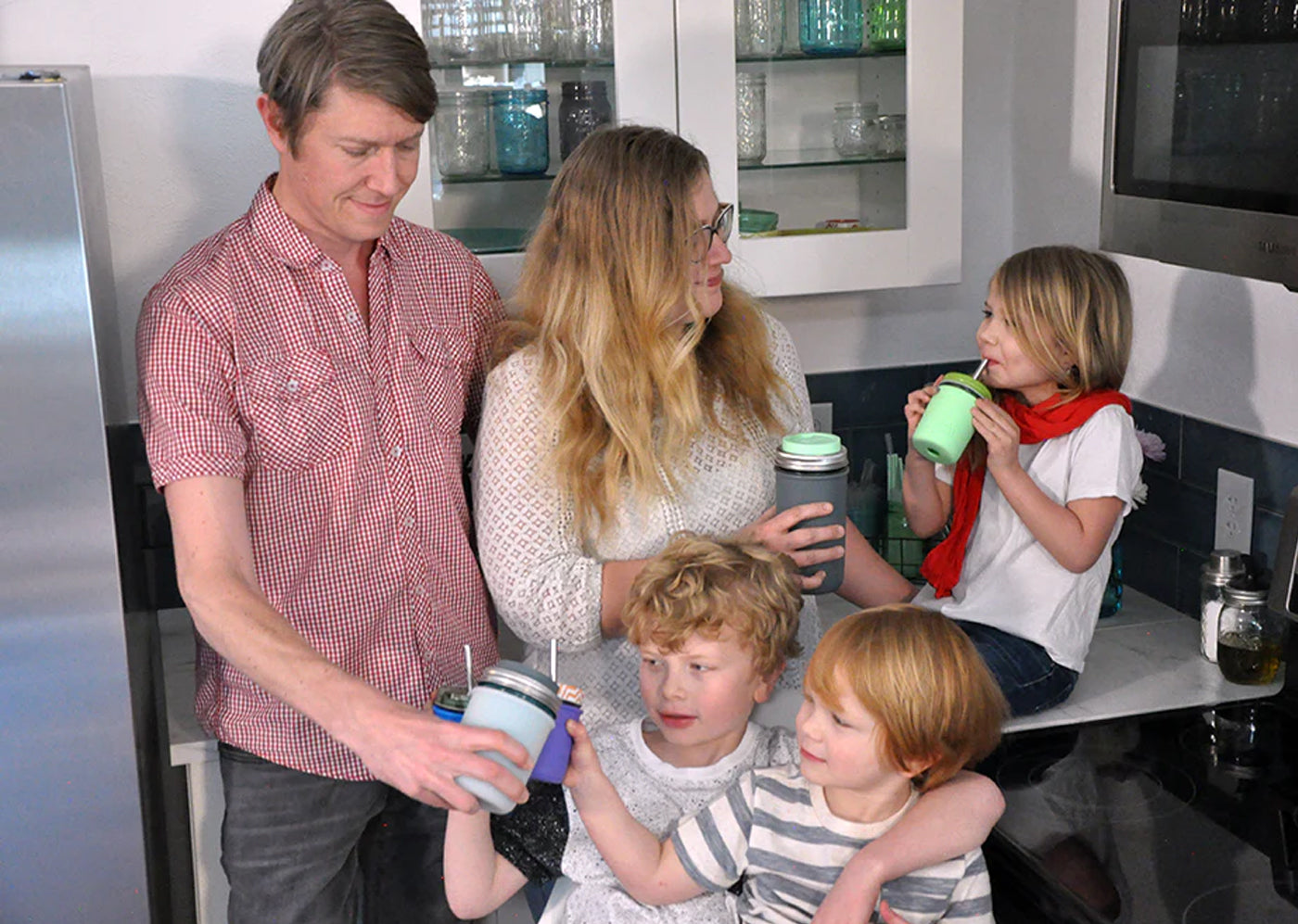 Our Story
We're proud to be a Colorado-based small, family-owned business and your home for authentic, eco-friendly mason jar innovations.
Hear our Story