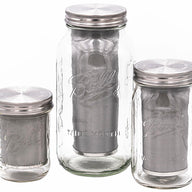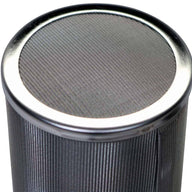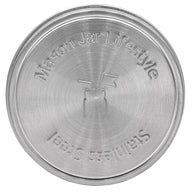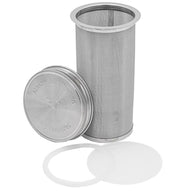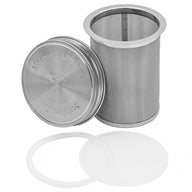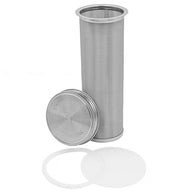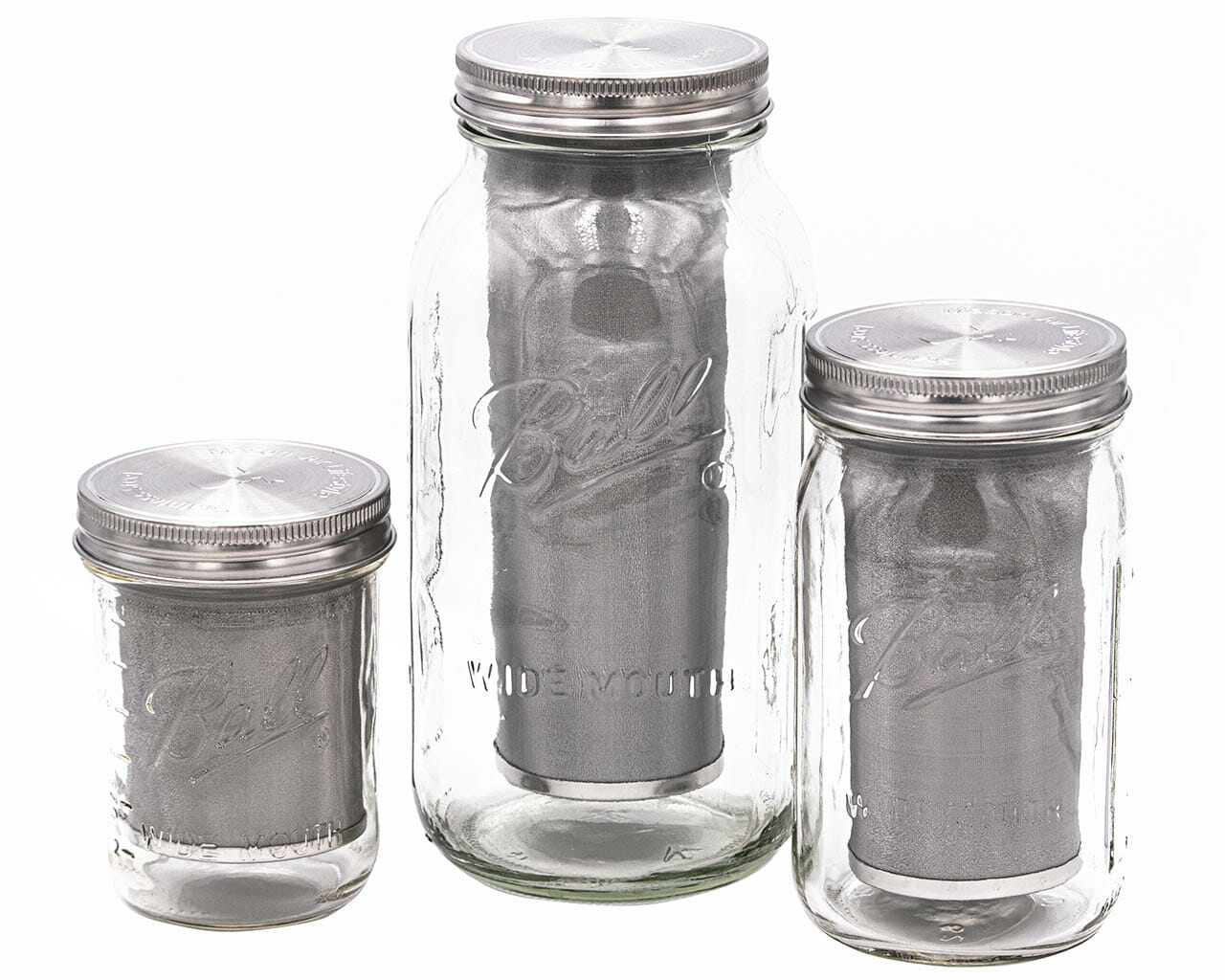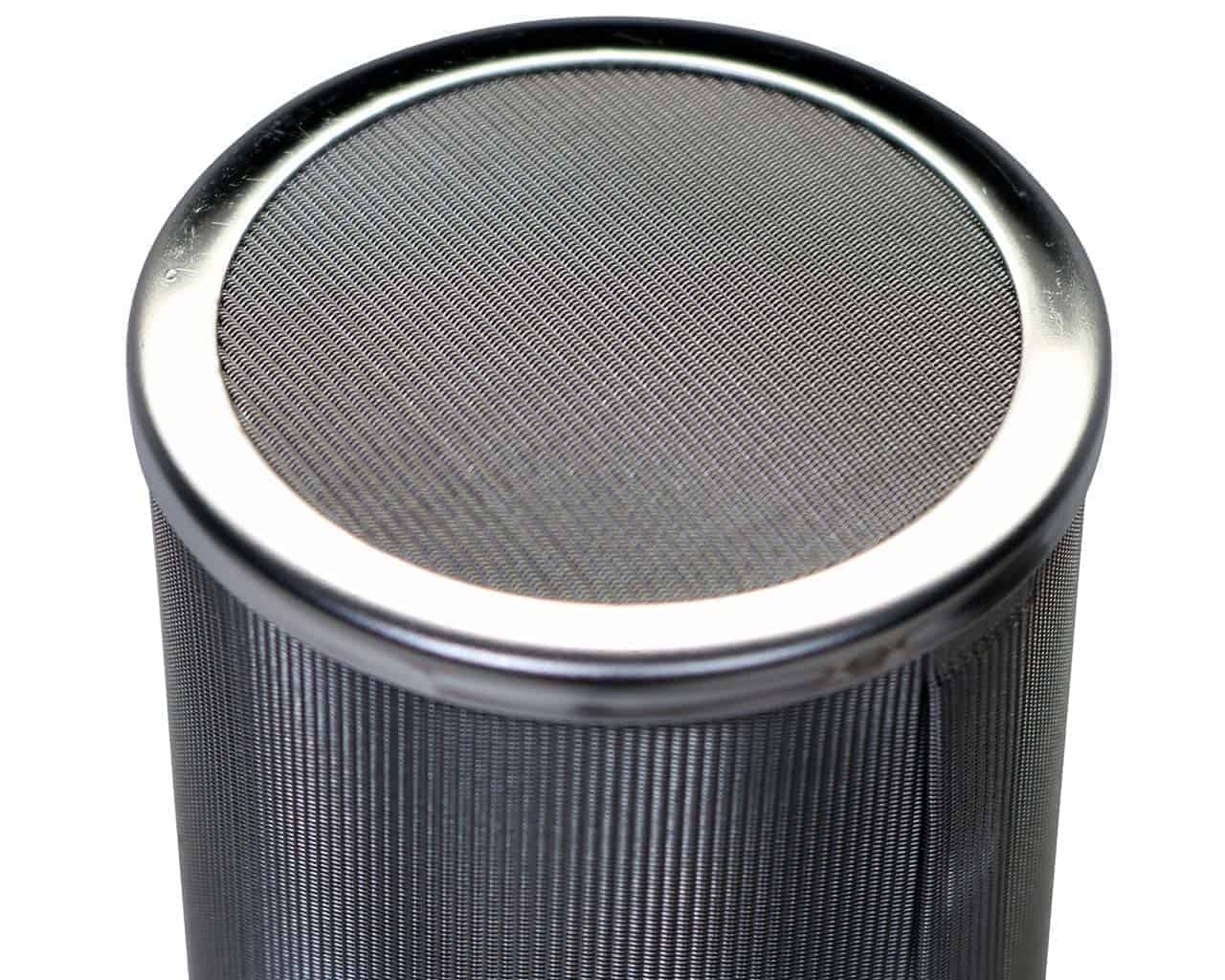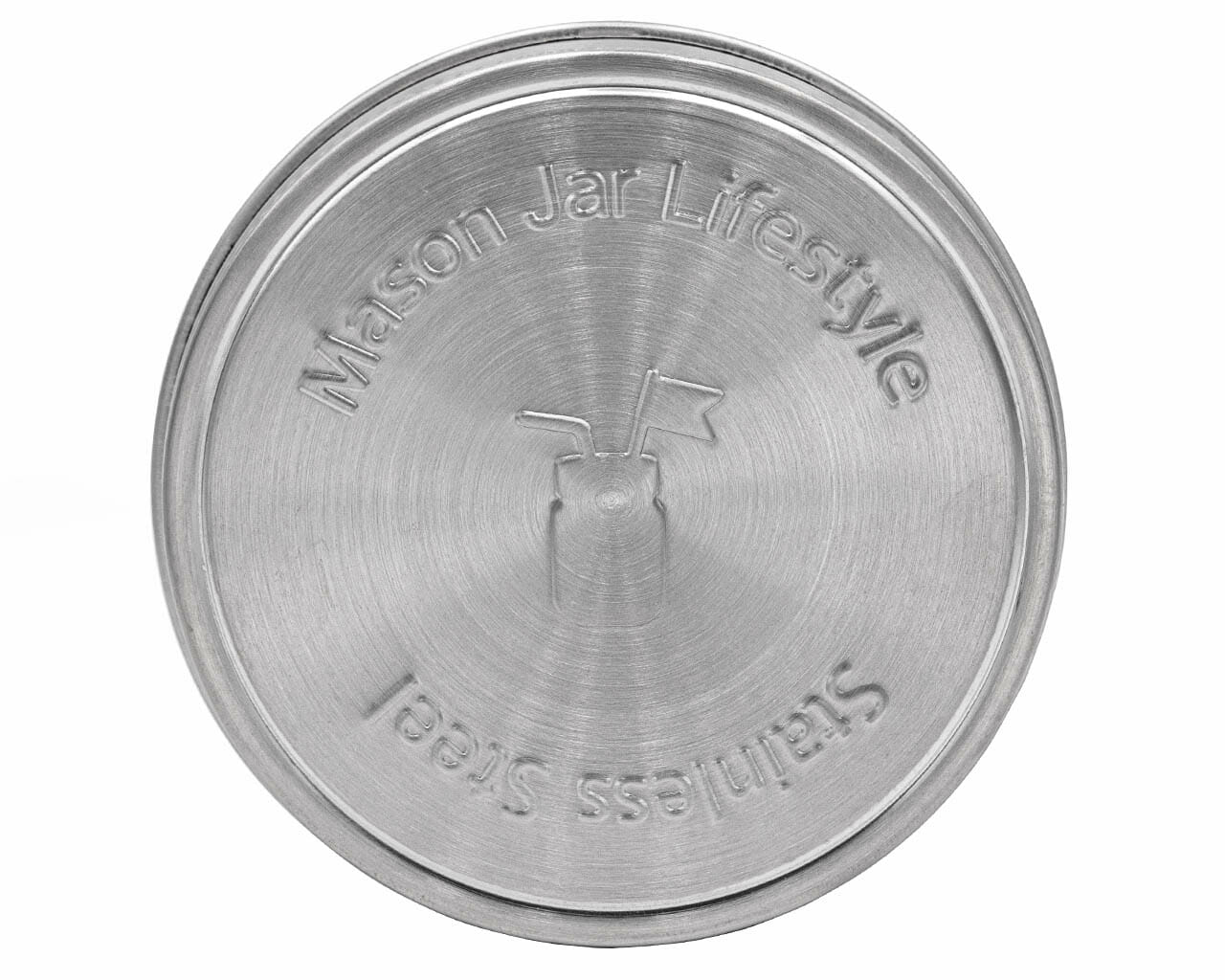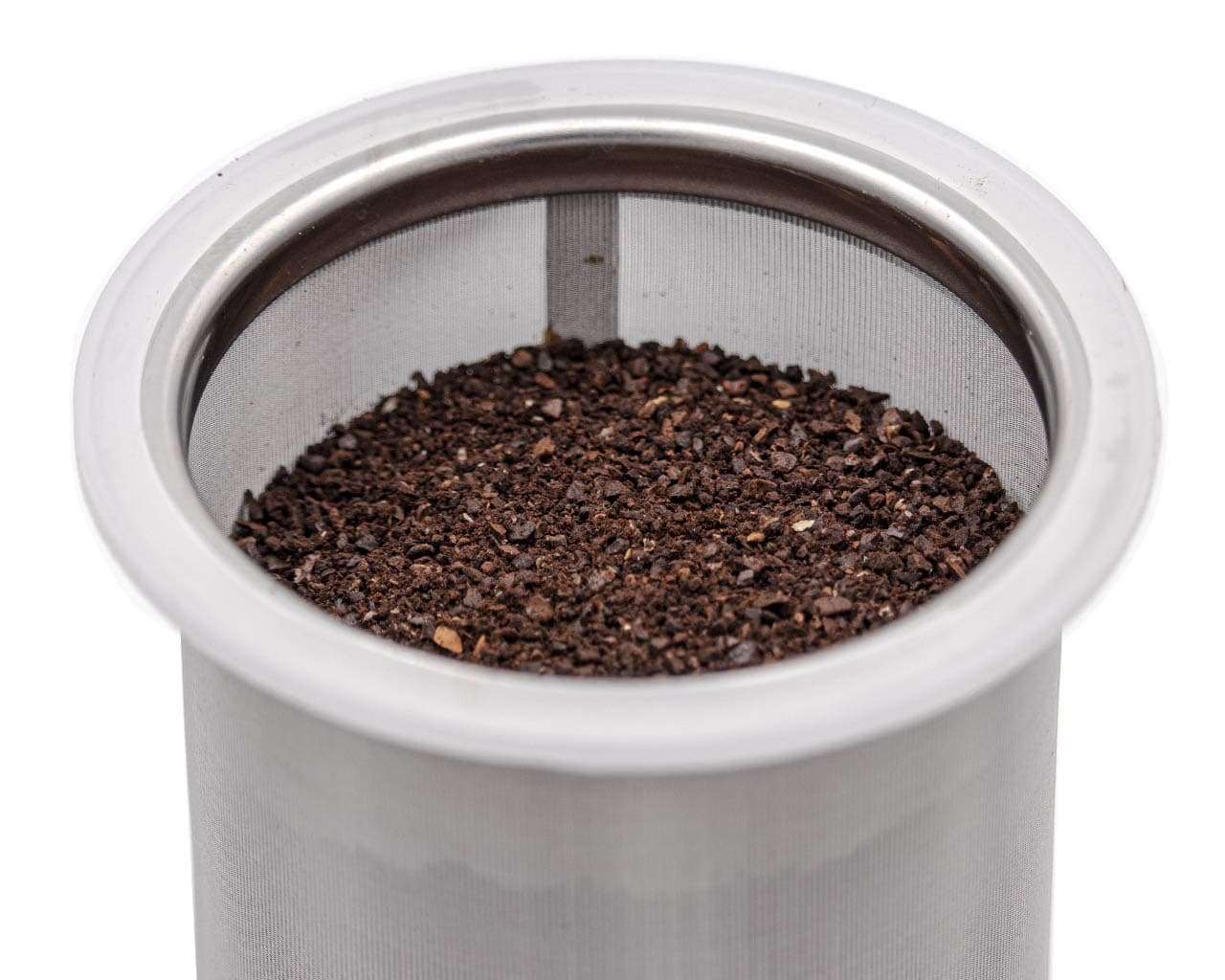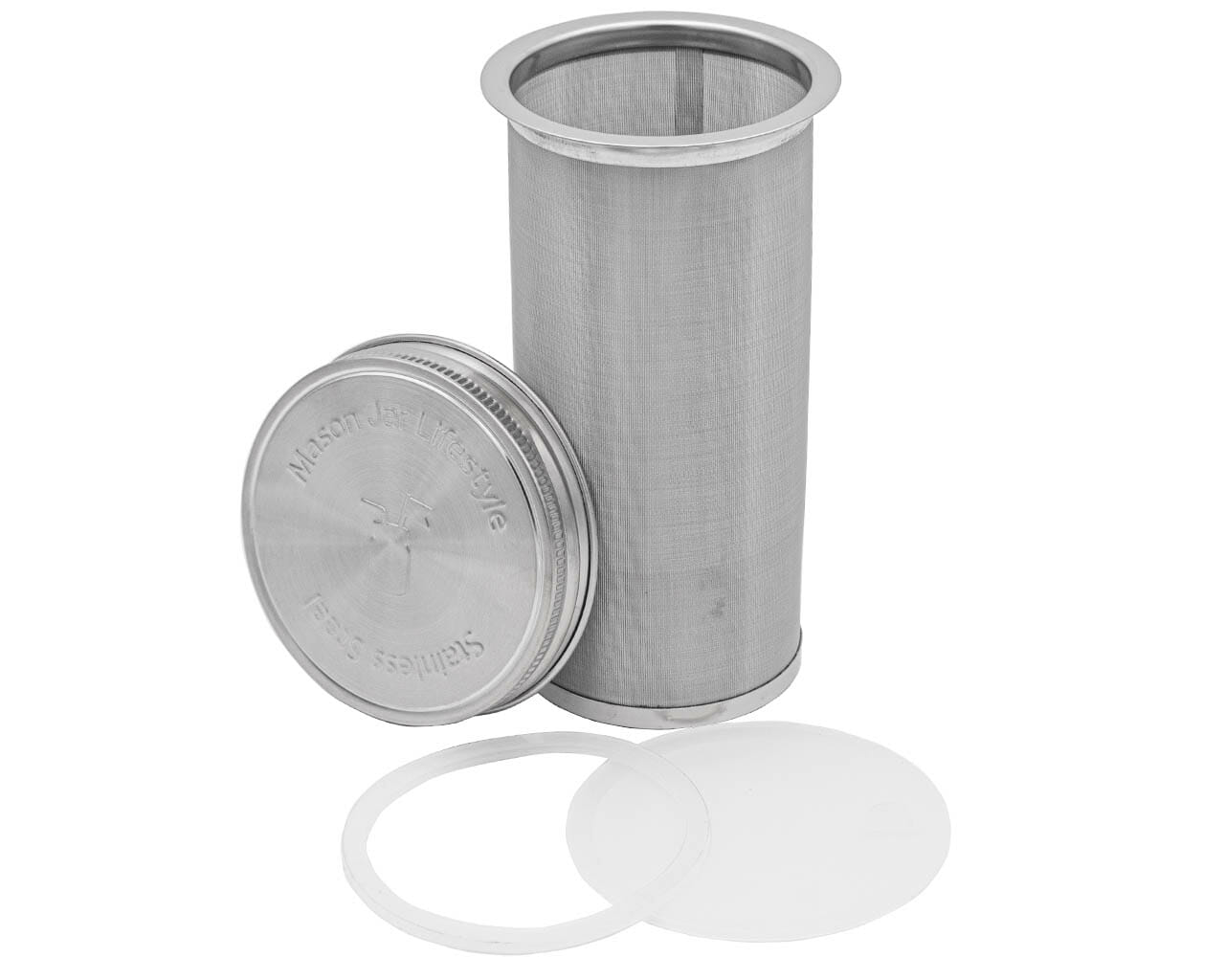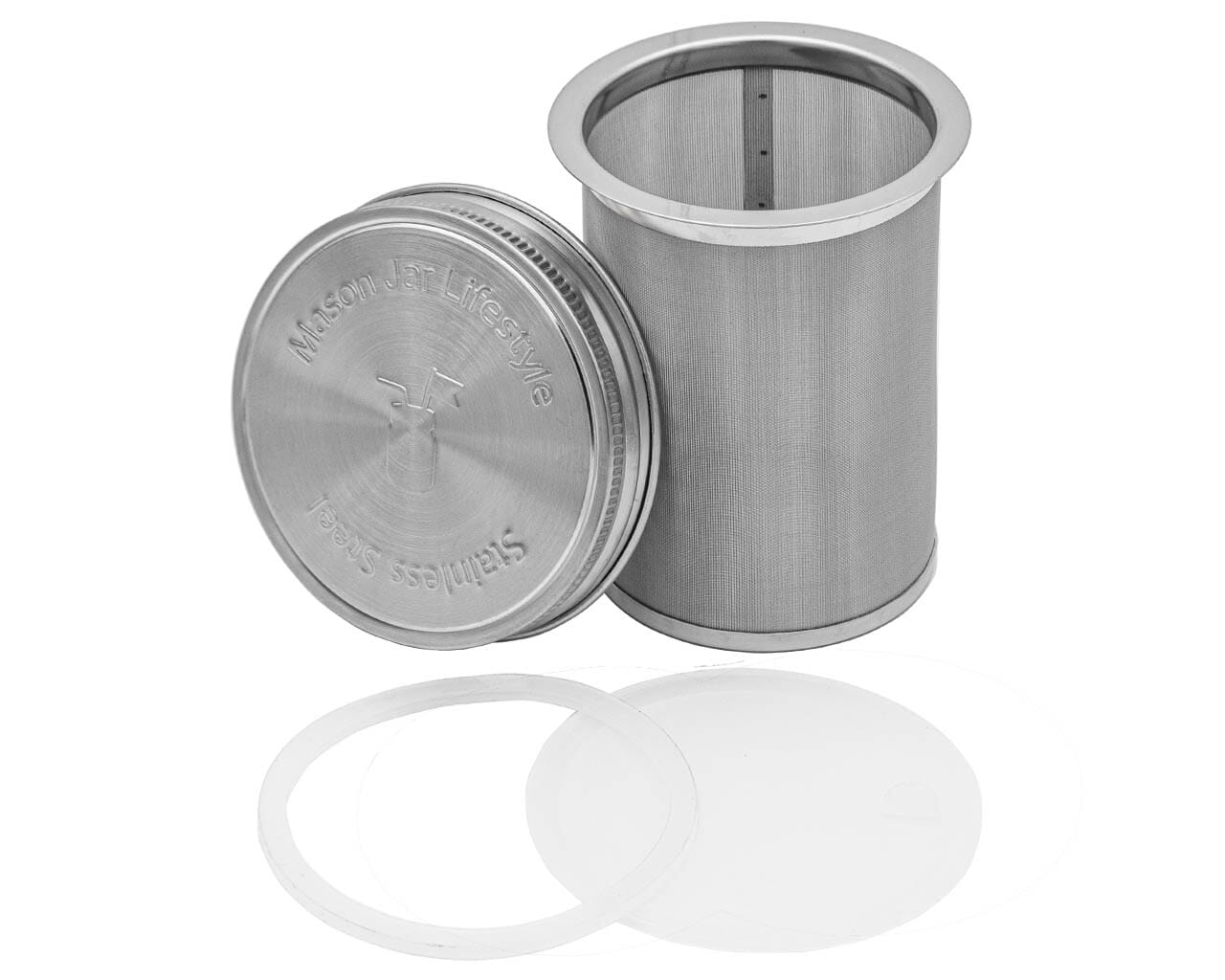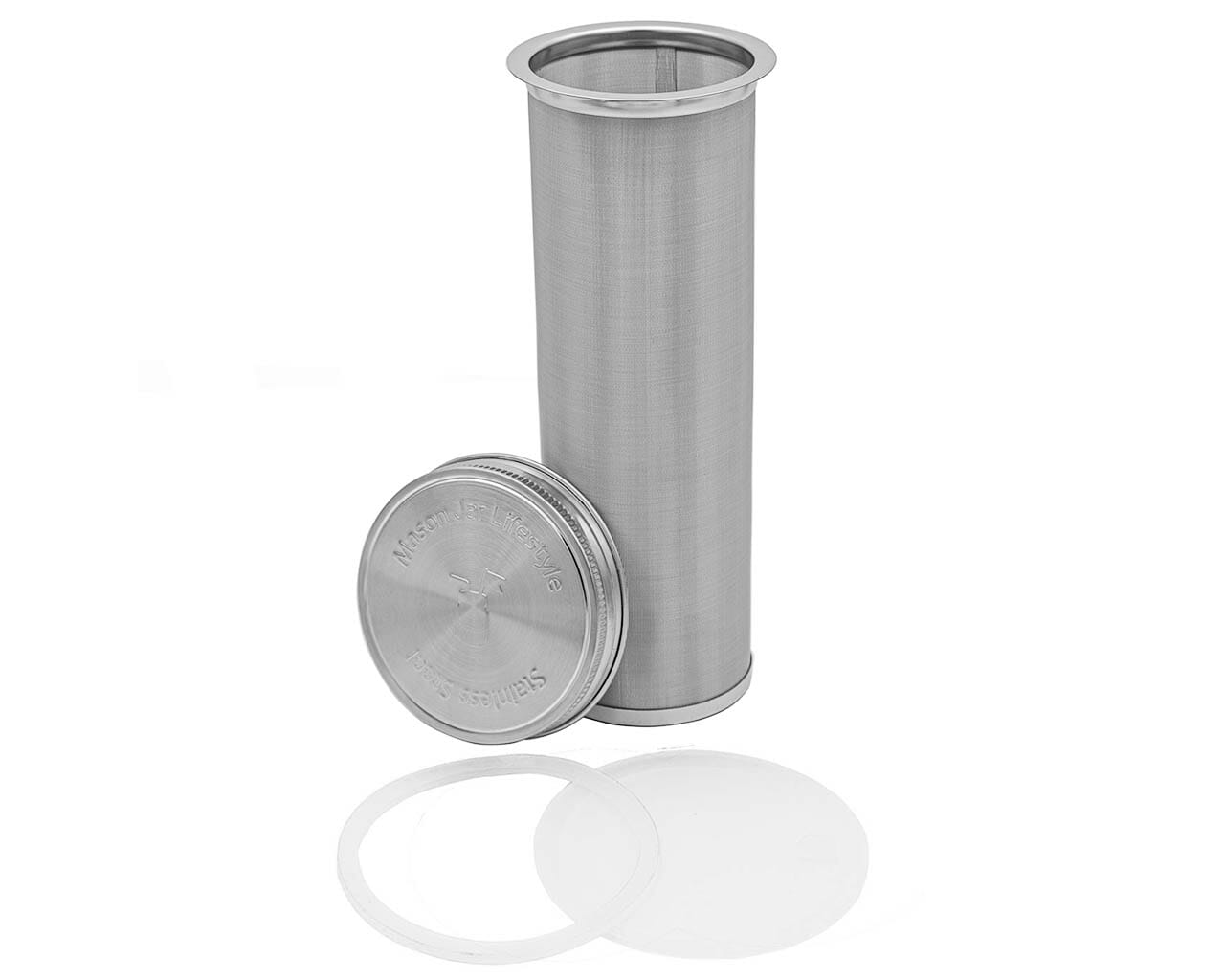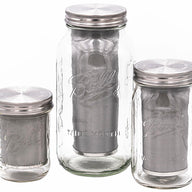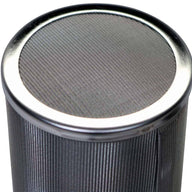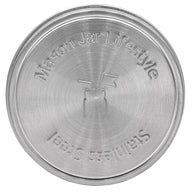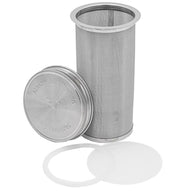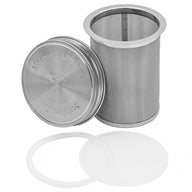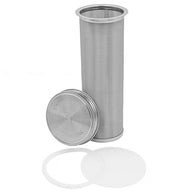 Product Description
Use this filter system to make delicious cold brewed coffee and steep loose leaf tea for the perfect, smooth beverage any time of year! Coffee and tea made through this system is good for you and the environment. Did you know that cold brewed coffee has a lower acidity level, which is good for your teeth and your stomach. Because it's never been heated, the chemistry isn't changed, you can save it in your fridge for a week or two and the taste is never altered.
Cold brewed tea is also lower in tannins and therefore provides a smoother drink. Loose leaf tea is better for the environment because it uses fewer resources by skipping the bag and tag. You can compost your leftover grounds and tea leaves for a richer garden.
This system includes:
Two different silicone seals in order to make it leak proof. Use only one at a time.
Stainless steel filter
Stainless steel lid
Directions:
For brewing and steeping:

Only use the "wrap around" silicone seal that seals both sides of the metal filter (against glass and lid). This seal is optional if you keep the jar upright.

Cold Brew Coffee

- To make cold brew coffee concentrate, fill the filter tube about 3/4 full with coarse ground coffee, to allow for swelling. Pour in cold water to fill jar and allow it sit on your counter or in your fridge for 24 hours.

Loose Leaf Tea

- To steep loose leaf tea, combine 1-2 teaspoons of your favorite tea with 6-8 oz of cold water and place in fridge. Steep white or green tea for 6 to 8 hours; steep black or oolong tea for 8 to 12 hours depending on desired strength.

Hot Coffee or Tea

- You can also use this filter to make hot coffee and tea. Put the grounds or leaves in the filter, pour in 200 degree water, and wait a few minutes.
Once brewing/steeping is complete, remove the filter, dump grounds/leaves into your compost, pour over ice, add your favorite coffee/tea additions and enjoy!
For storing:
Keep your brewed coffee and tea in your Mason jar fresh and leak proof with the other silicone seal and stainless steel lid included.
Helpful tips:
Be sure you use

coarse ground

coffee! A higher quality coffee grinder will give you a more consistent coarse grind. Cheaper grinders produce a mix of coarse all the way down to powdery grinds. This filter is very fine, but silty coffee grounds can get through.
The cold brew coffee concentrate will be strong, so you may need to dilute it. Serve it hot or over ice, add sugar or dairy, or any other way you like!
To make a more concentrated version, use more coffee grounds or steep for longer. Cold brew coffee is commonly made very strong and diluted at serving time.
If your filter is already in use, you can put your coffee grounds or tea directly into the jar. Once your filter is available, pour the contents through the filter into a new jar.
They are 10cm, 15cm, and 21cm tall. The mesh part is 7cm in diameter. The mesh is 100 micron dutch weave (some competitors call this 80 micron). Quart are now upgraded to 50 micron.
All parts are dishwasher safe, and I find this the easiest way to clean them.
Good investment
10-05/23
Enjoy cold brew coffee. This product and nifty handle thing you need, a mason jar and a good quality coarse ground coffee, is all you need for high quality make yourself product! Recycle grounds. Plants love it! ! Store iced coffee in mason jar in fridge for days. Wash easily in dishwasher or by hand. Easy product
Makes Cold Brewing Easy!!
Good product. No more bag hassles for cold brewing homemade decaf coffee. You simply fill stainless steel filter and it does all the work. Wish I would've found this years ago!!
this was bought as part of a Christmas gift so has not been used yet but I am sure it will be great
Earlier I bought a filter that I use for brewing loose tea. I always have a large jar of tea brewing on my counter. I also enjoy cold brewed coffee from time to time. Any serious tea drinker knows that you can't use something that has been used to brew coffee to later brew tea. So I decided to buy another filter just for coffee. They are both of good quality and work very well. The mesh is very fine and keeps the tea leaves/coffee grounds from getting into my brews.
Cold Brew Kit
The cold brew setup does exactly what it should, makes coffee! I'm really glad I added the handle to make pouring easier.
Learn More about Mason Jar Lifestyle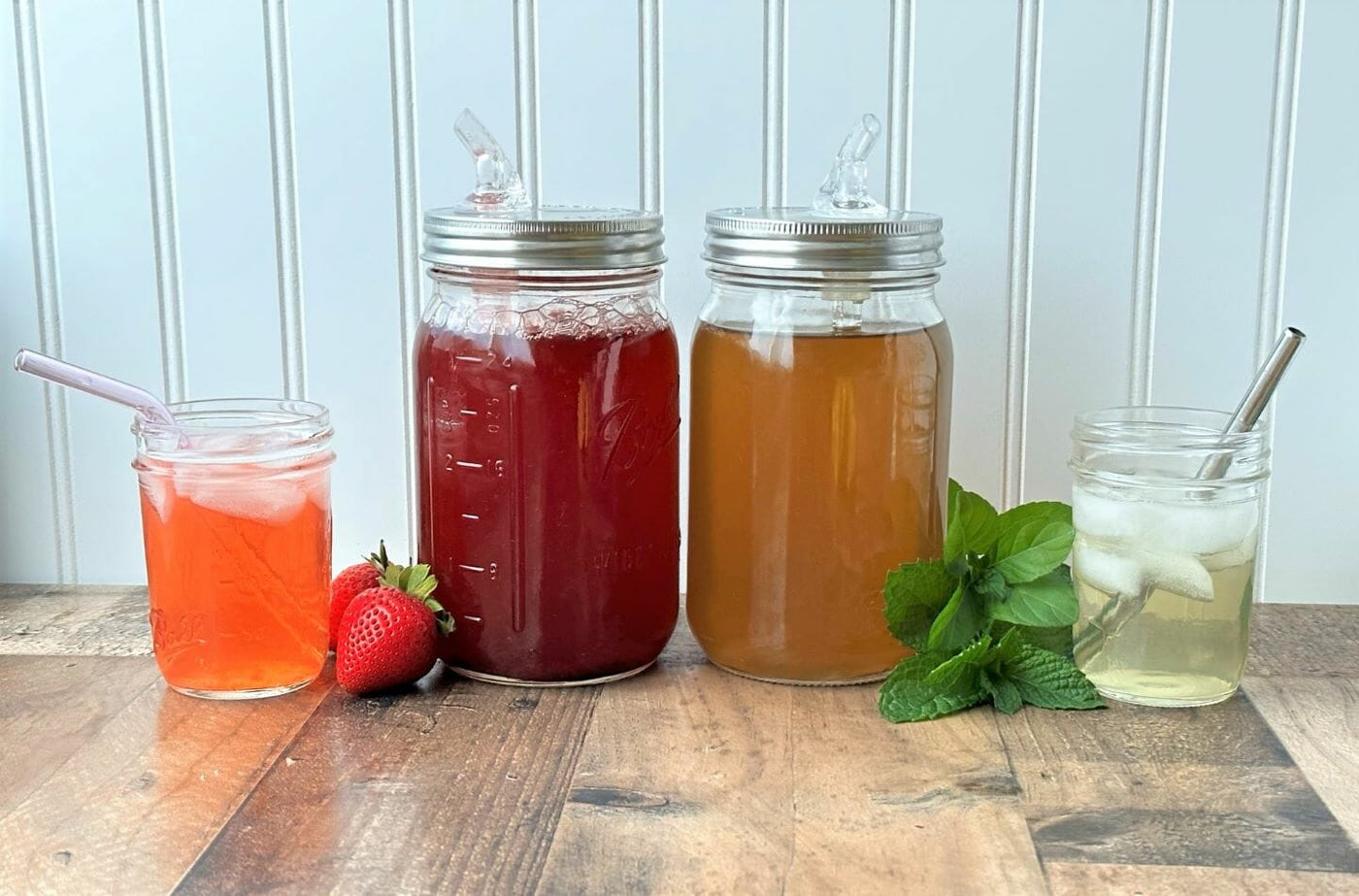 Check Out Our Blog
Find the latest recipes, DIY projects, and much more. All created and curated by our Mason jar experts.
View the Blog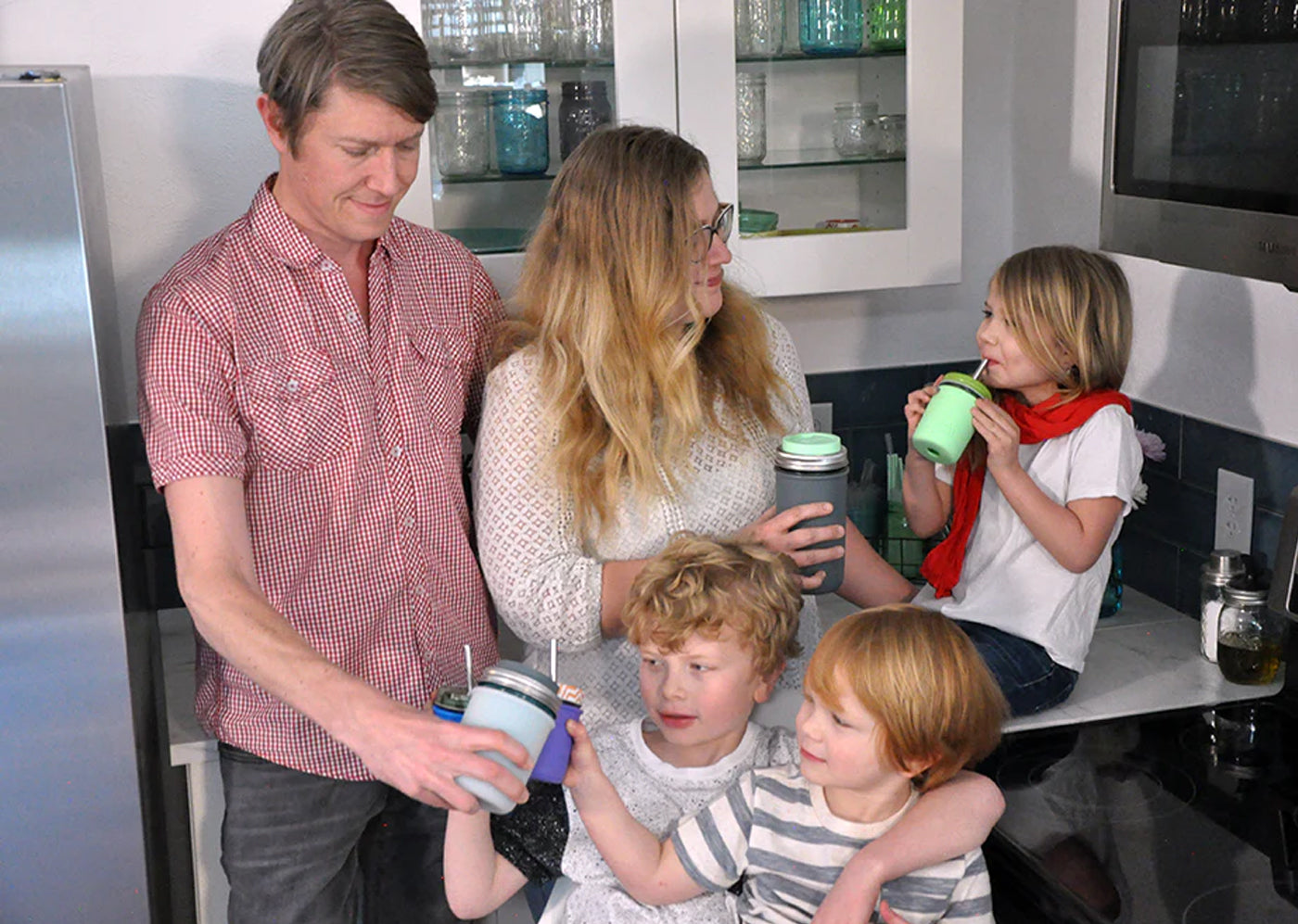 Our Story
We're proud to be a Colorado-based small, family-owned business and your home for authentic, eco-friendly mason jar innovations.
Hear our Story