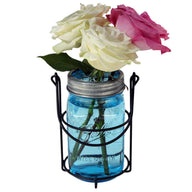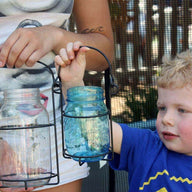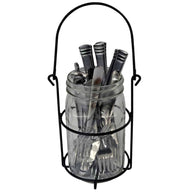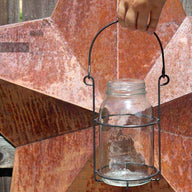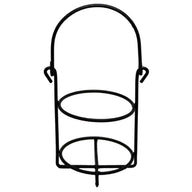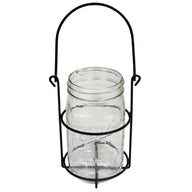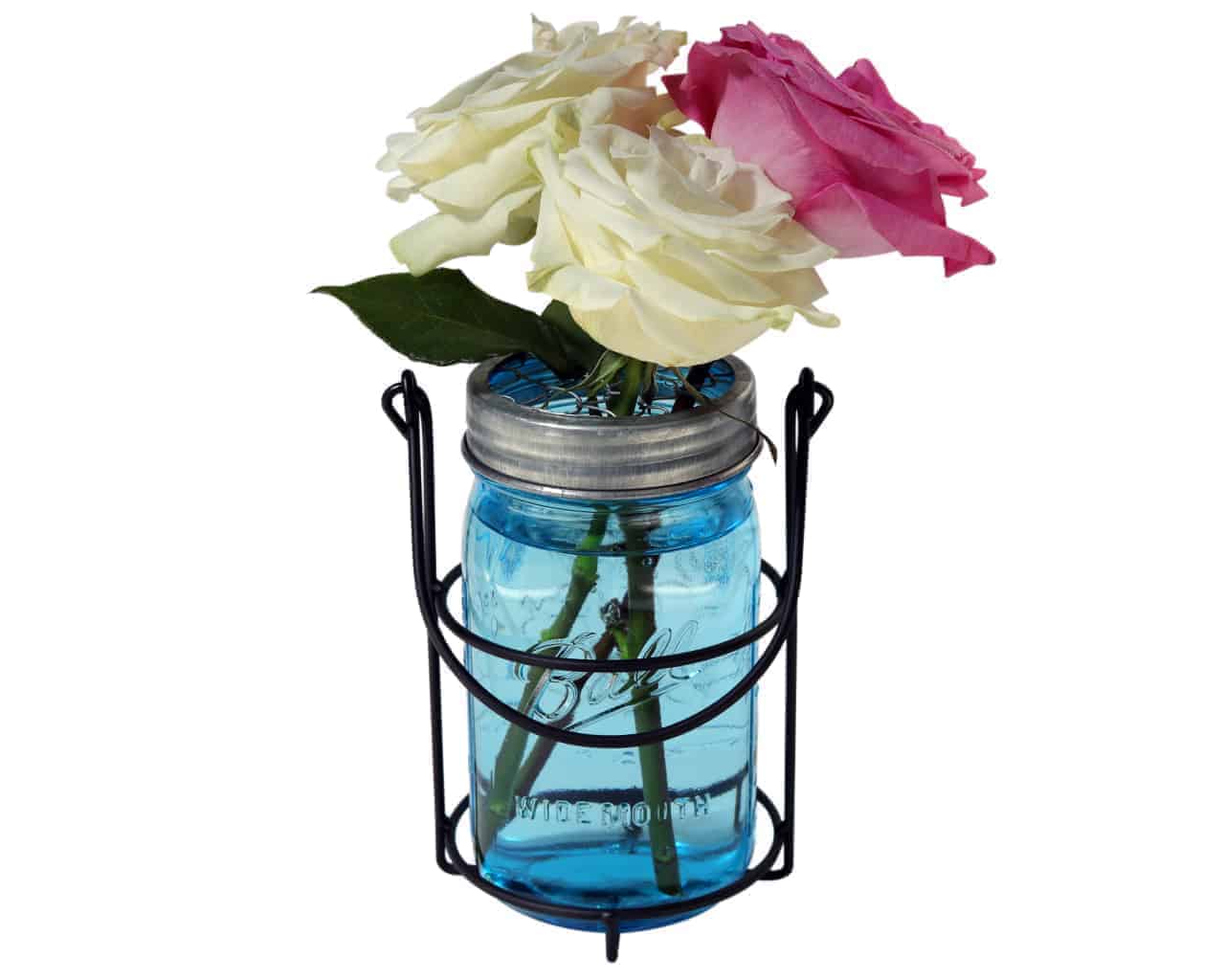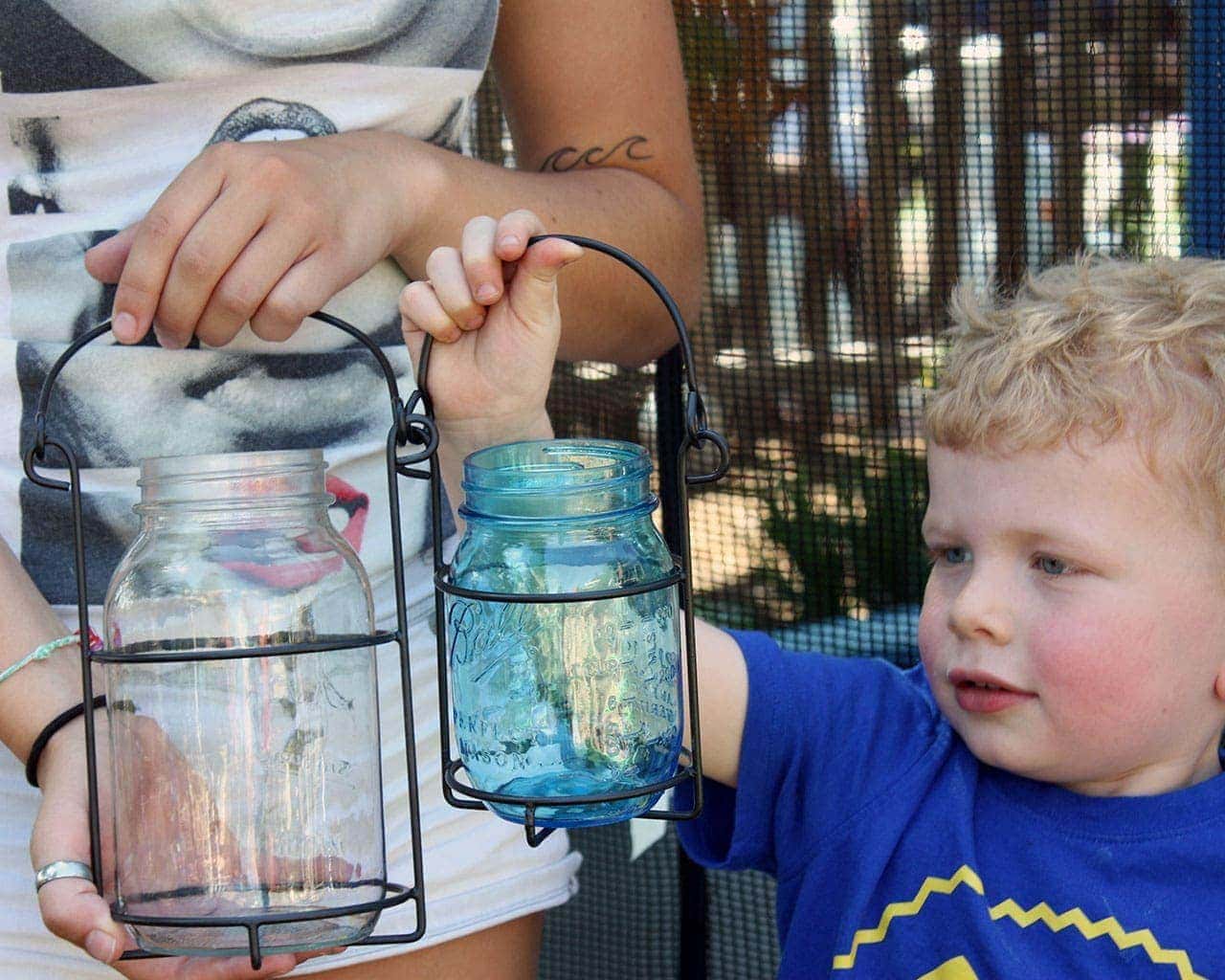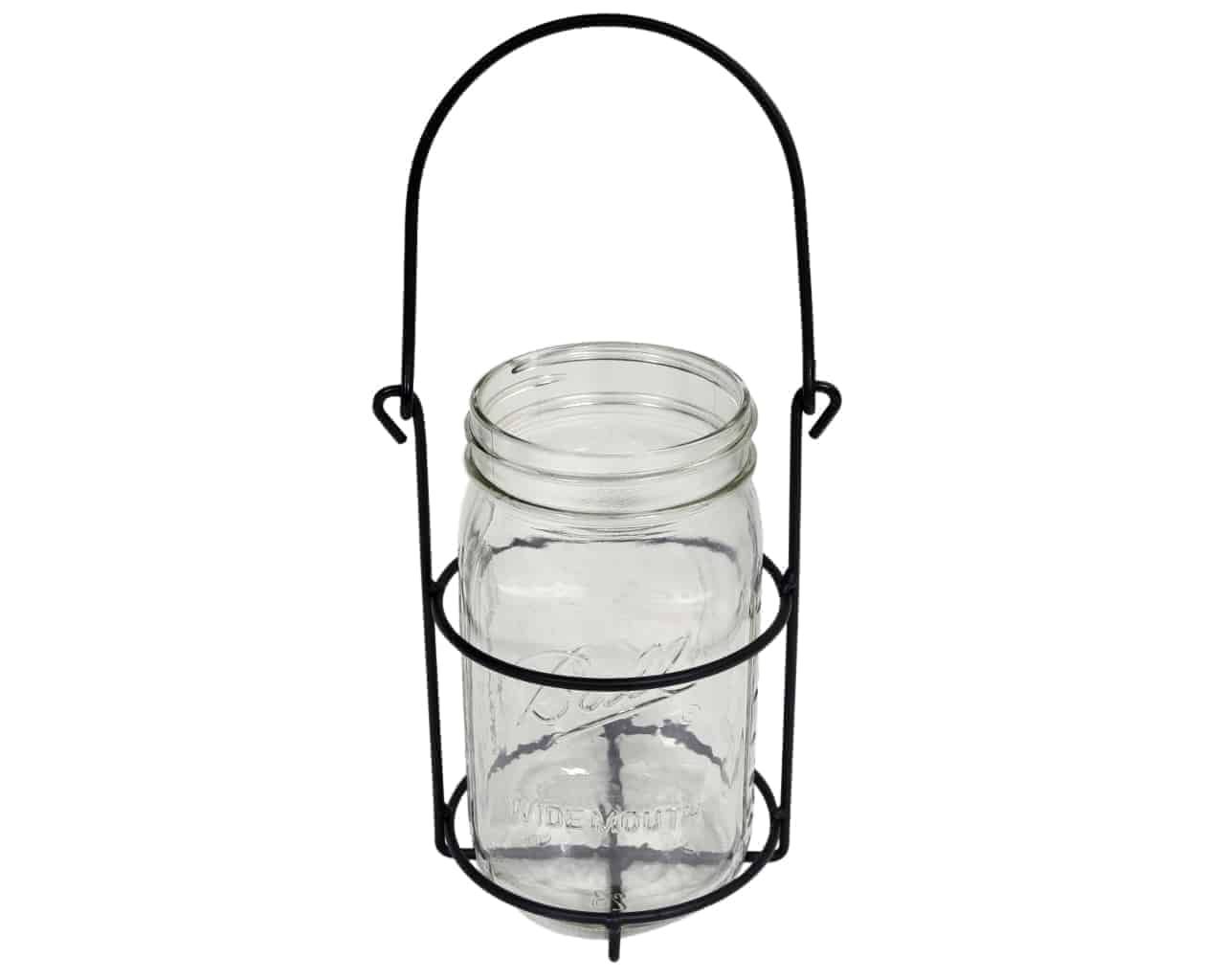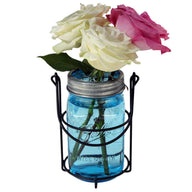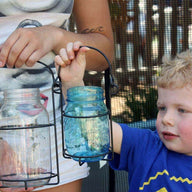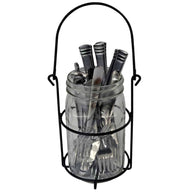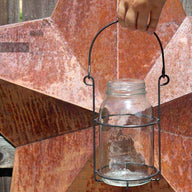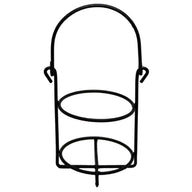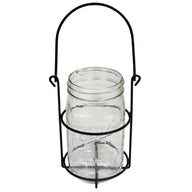 Product Description
These super cute caddies / holders work perfectly to turn any regular or wide mouth quart Mason jar into a portable or hanging jar! Stick your jar in one of these, add a candle, flowers, or one of our sweet solar light lids, hang it on a hook, and you have instant "wow" factor!
The caddy is 6.5" tall with the handle down, 10.5" tall with the handle up, 4.5" outside diameter, 4 3/16" inside diameter.
Jars not included.
Great centerpiece for Wedding Rehearsal
I love the product!! It was perfect for my idea for a simple and elegant centerpiece. Also big plus was the exceptional customer service they provide. Definitely a repeat customer!!
Attractive and purposeful
The jar caddy looks great on the counter holding a mason jar.
Single Jar Caddy
Works well as a caddy. I'm using it as a tiki torch holder and removed the handle hanger and replaced it with a 3' light metal chain so the heat of the flame doesn't hit the crook it hangs from.
Single Quart Jar Caddy for Hanging or Carrying One Mason Jar
The mason jar single quart caddy was just what we were looking for. The product shipped very fast.
Learn More about Mason Jar Lifestyle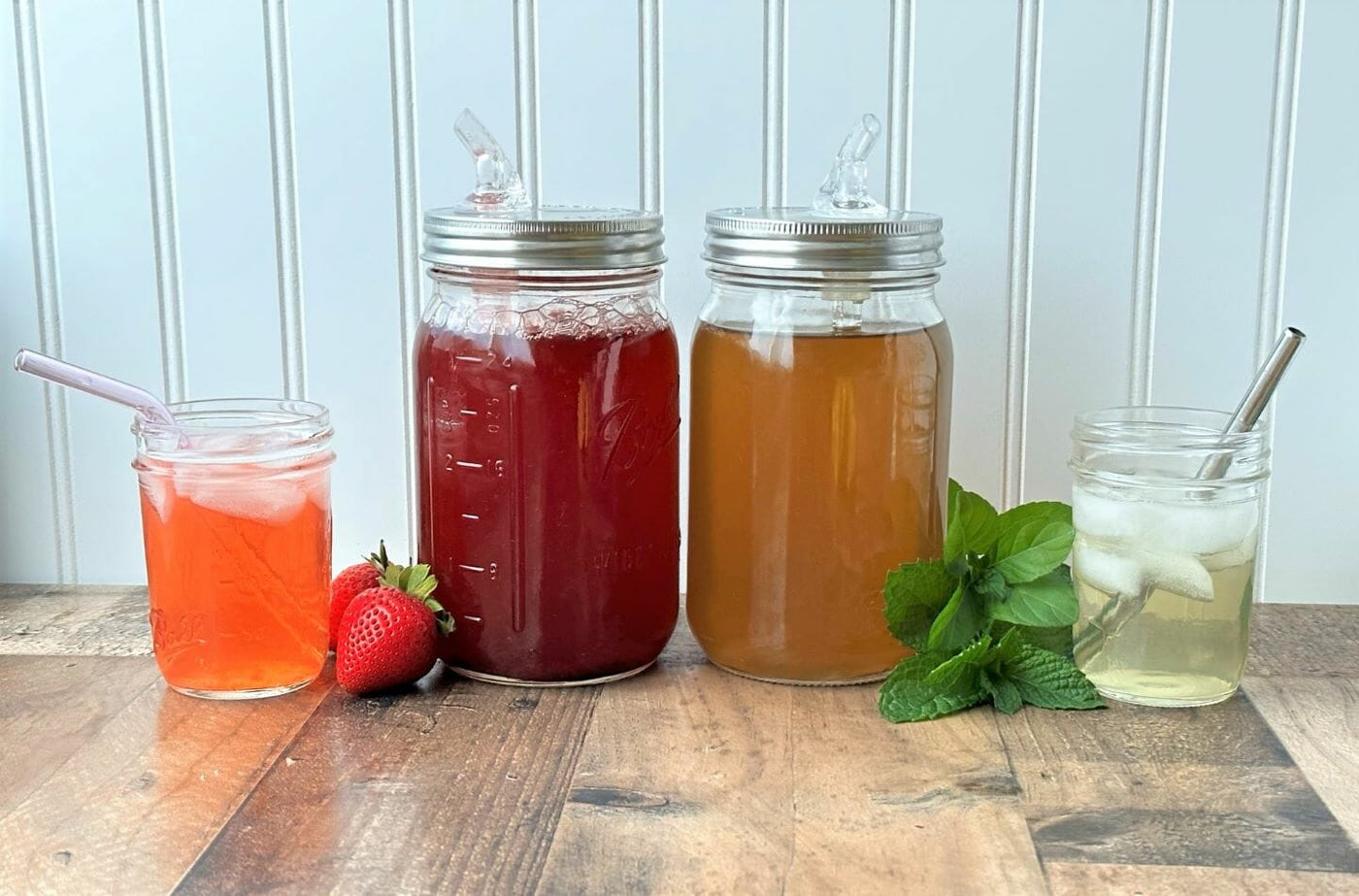 Check Out Our Blog
Find the latest recipes, DIY projects, and much more. All created and curated by our Mason jar experts.
View the Blog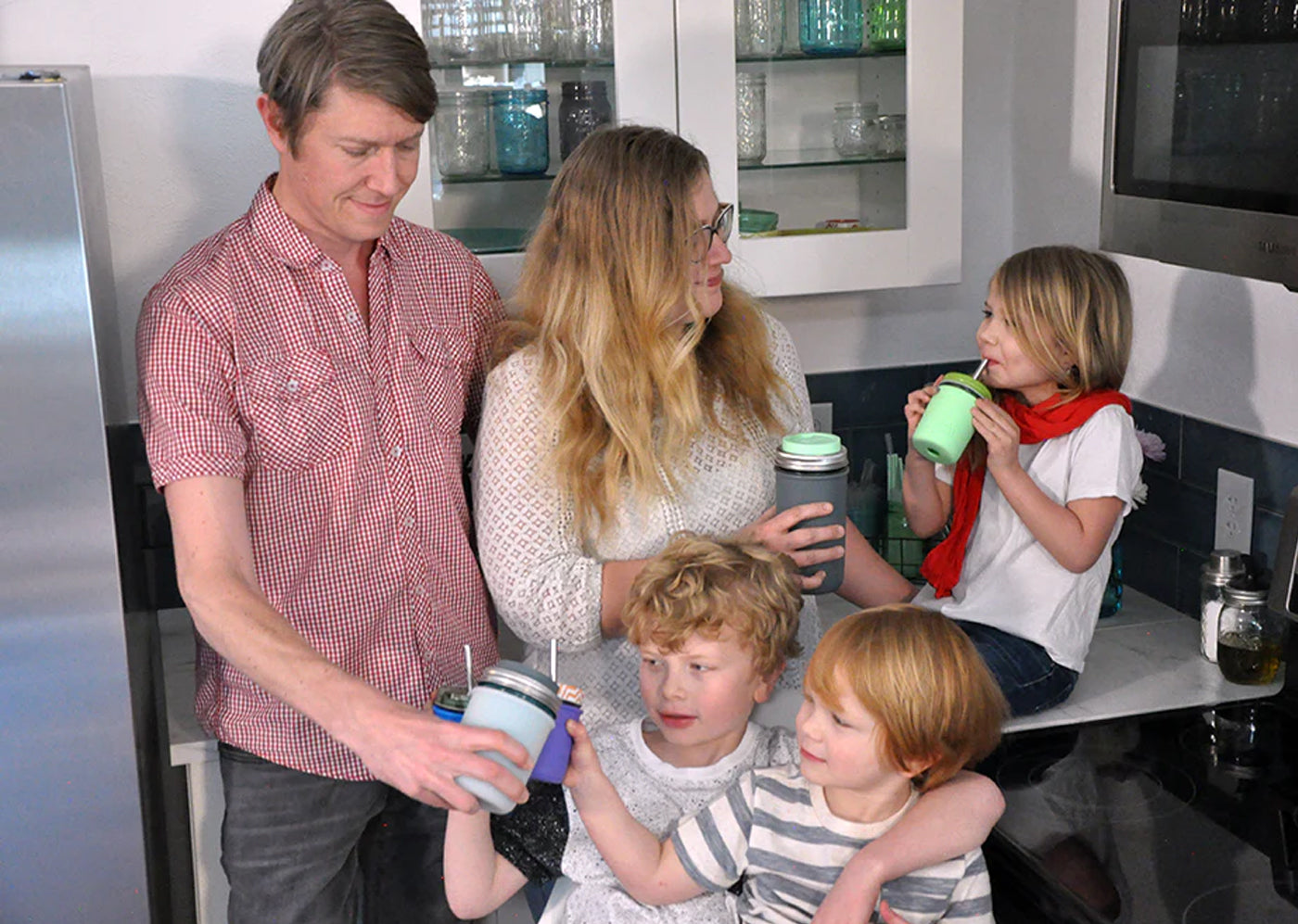 Our Story
We're proud to be a Colorado-based small, family-owned business and your home for authentic, eco-friendly mason jar innovations.
Hear our Story