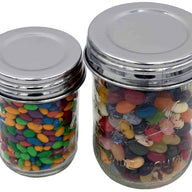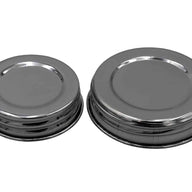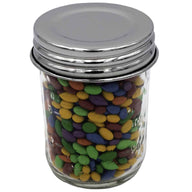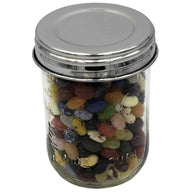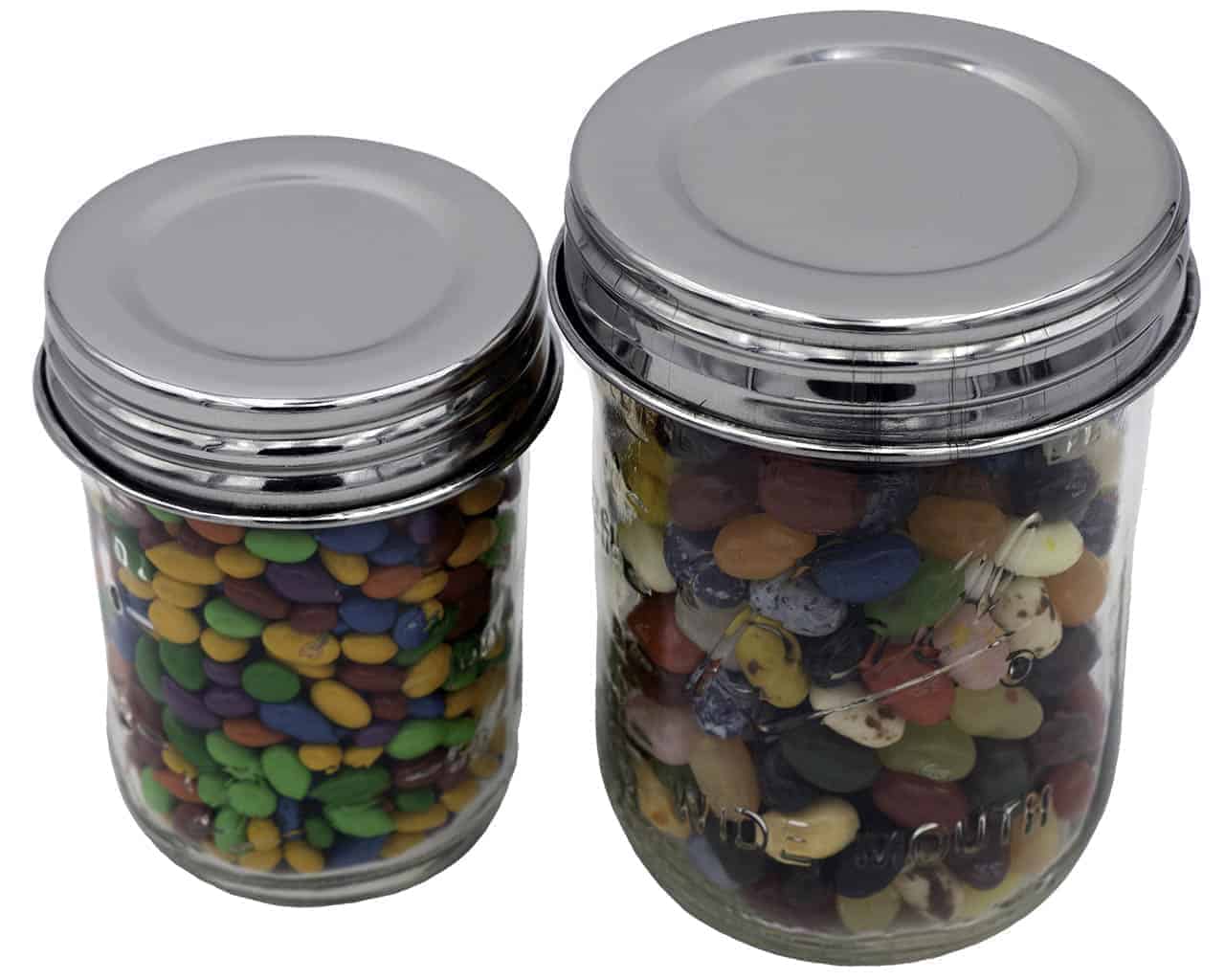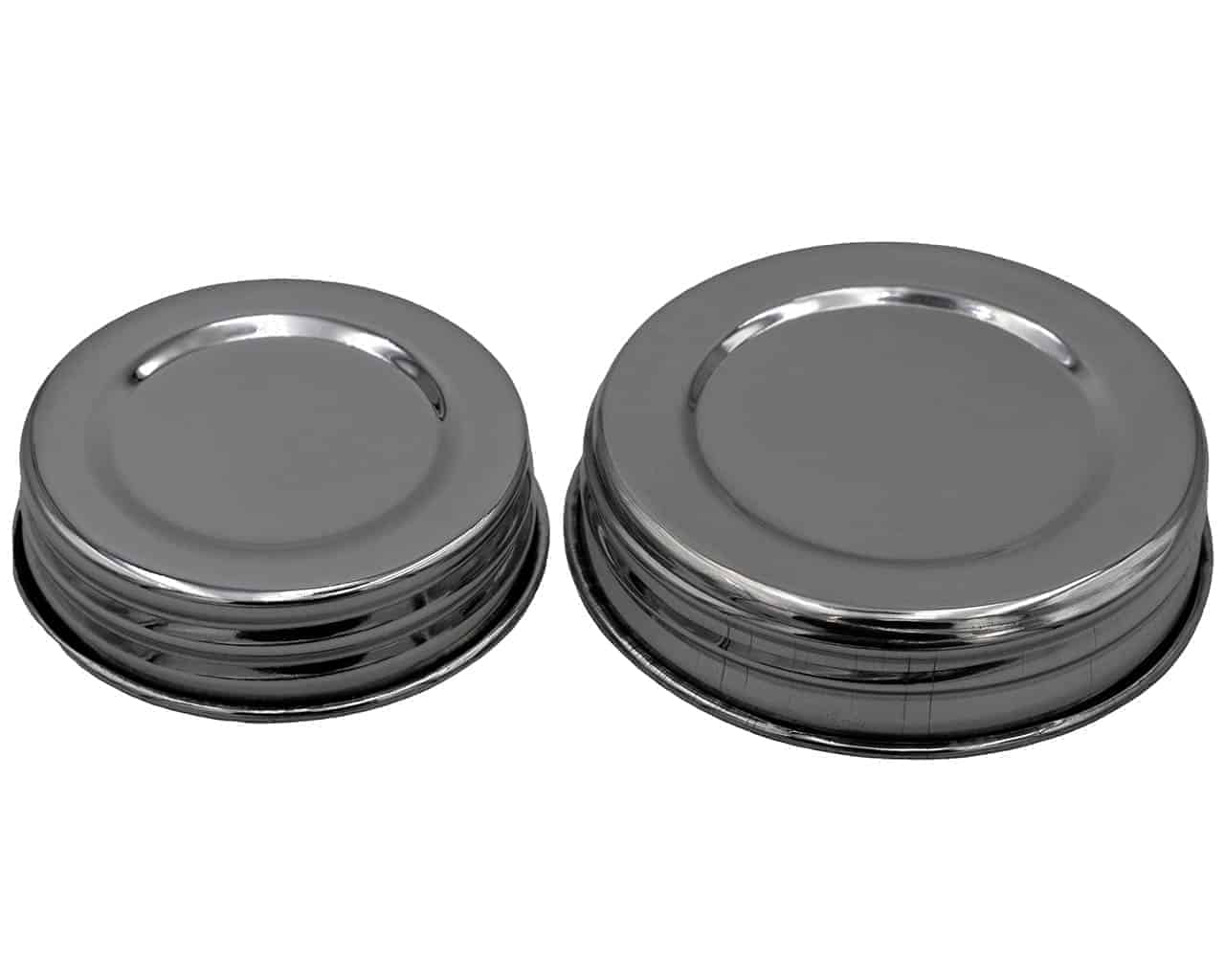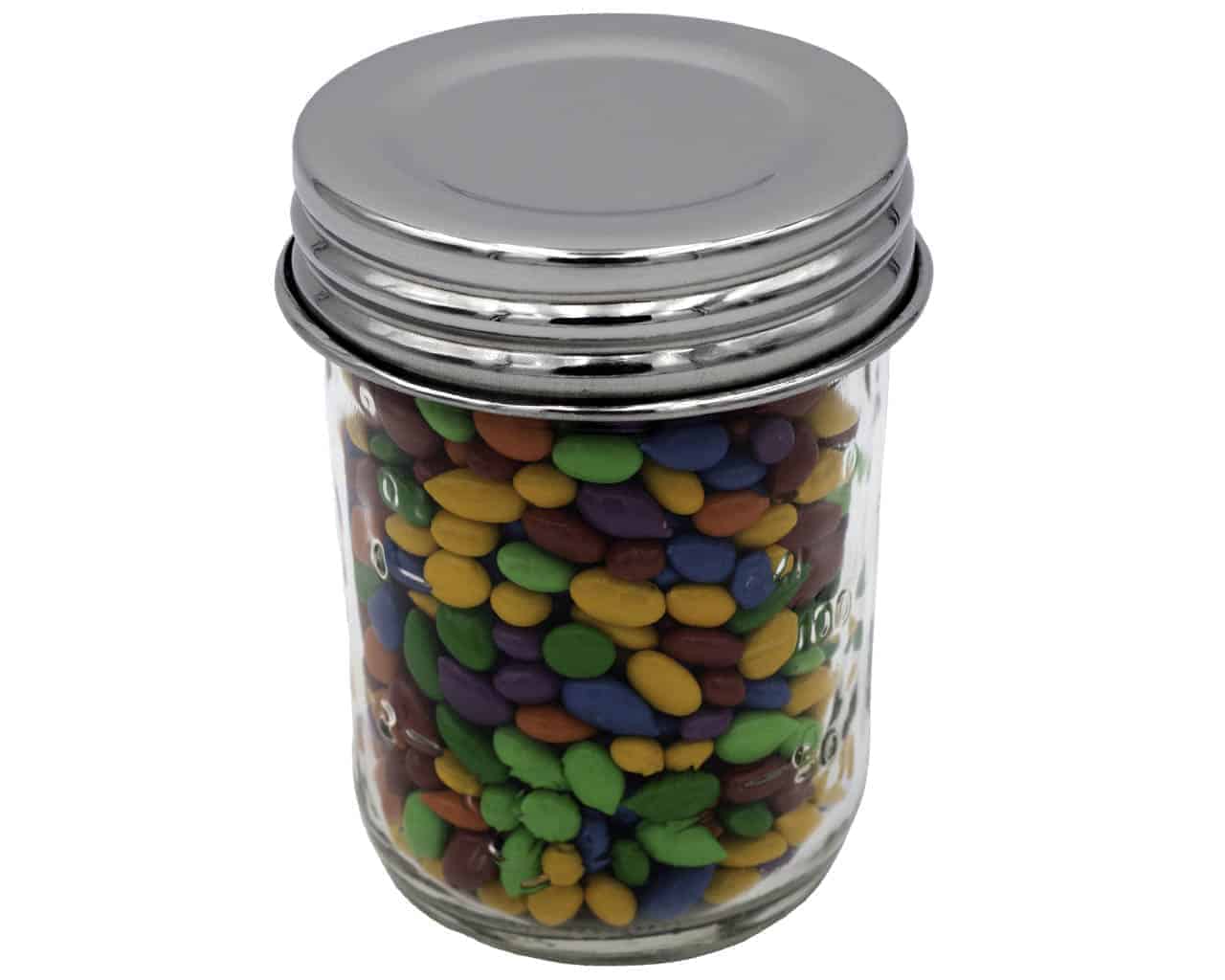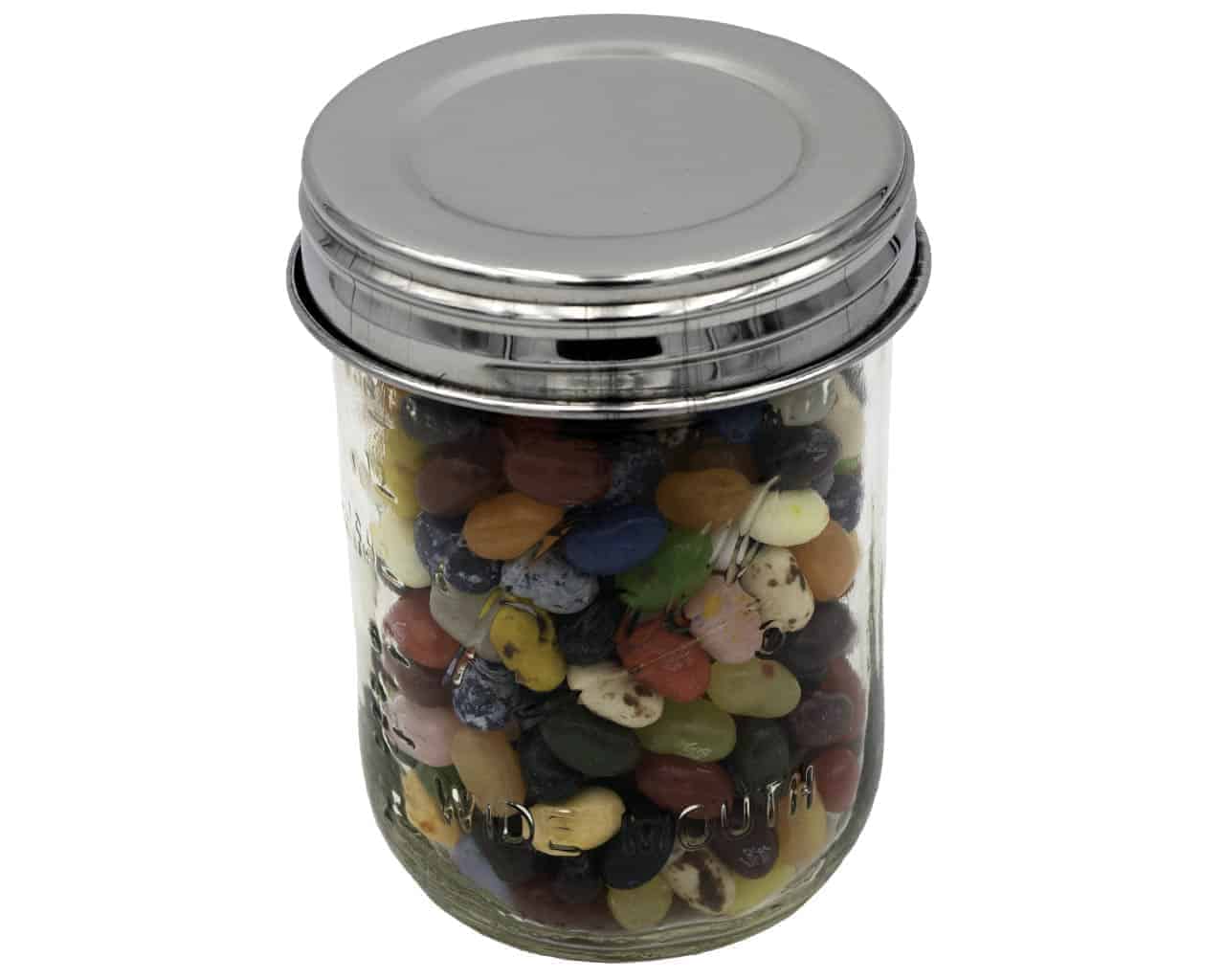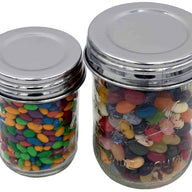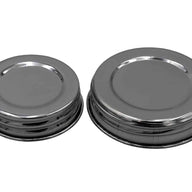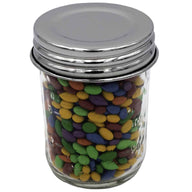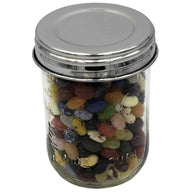 Product Description
These lids would make beautiful kitchen canisters!
Stainless steel is food safe, dishwasher safe, and very rust resistant.
I love these kids. They look so classy in the cupboard.
No more ugly covers
I like to keep my staples, beans, pasta, flour etc. in glass jars. I have a tiny kitchen and most of those are on open shelves. The wide mouth covers look really great and seal really great. So much better than the white plastic ones! So much easier than the 2 part lids.
Great Customer Service with this company.
These lids are so different and classy.
The wide mouth silicone liners fit tight in the lid, but the silicone liner for the regular mouth
do not.
I don't like the liner laying on the jar when the lid is removed, that is one more part to deal with.
It seems the liners were trimmed too small for the lid.
Great products and fast shipping
All of the products we have purchased are as advertised. We really like the silicone sleeves and pour lids
polished stainless steel lids
I love the looks of these lids, and they keep everything well sealed. I store my nuts and dried fruit in them, and they look really nice on the counter.
Learn More about Mason Jar Lifestyle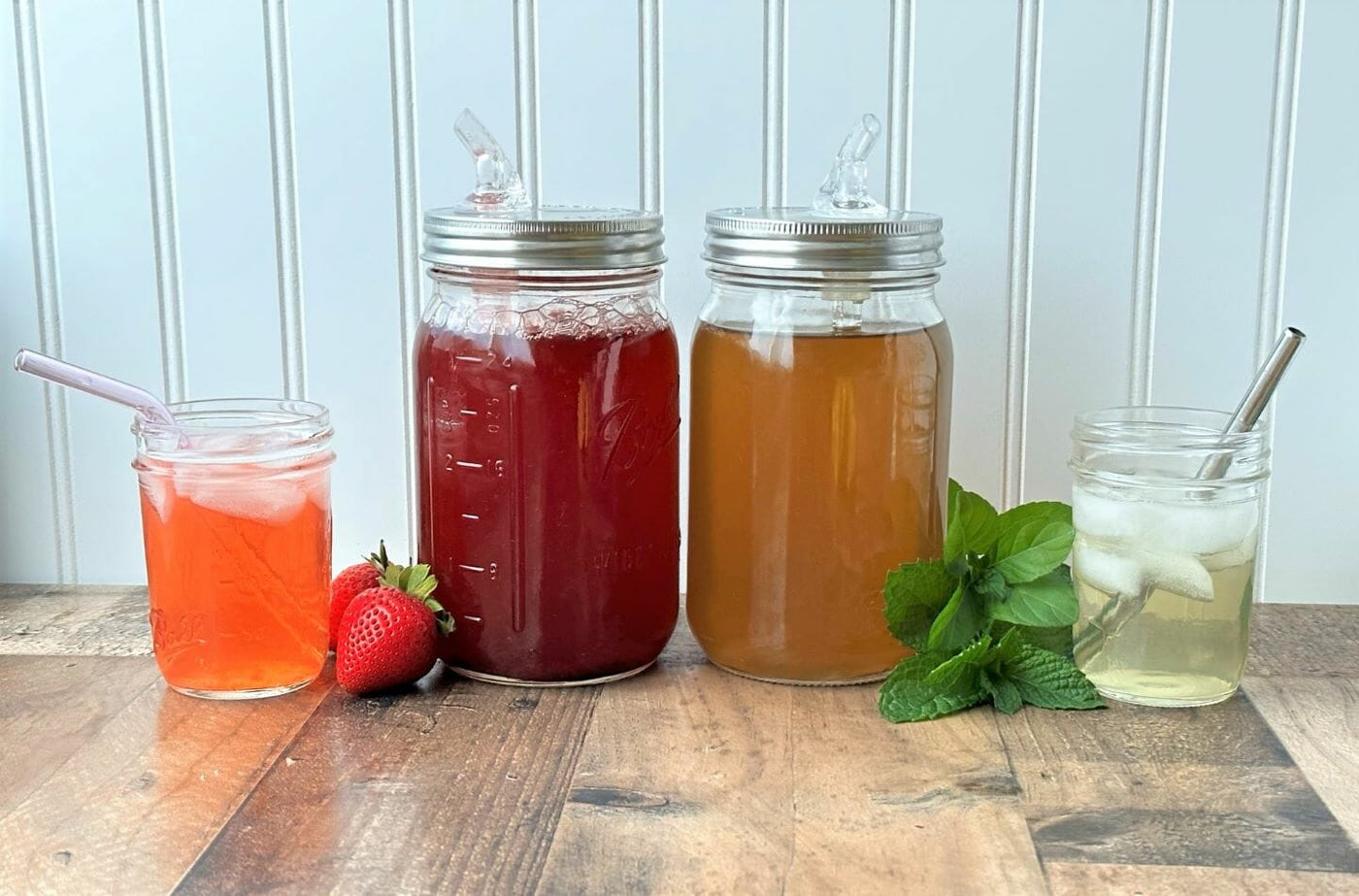 Check Out Our Blog
Find the latest recipes, DIY projects, and much more. All created and curated by our Mason jar experts.
View the Blog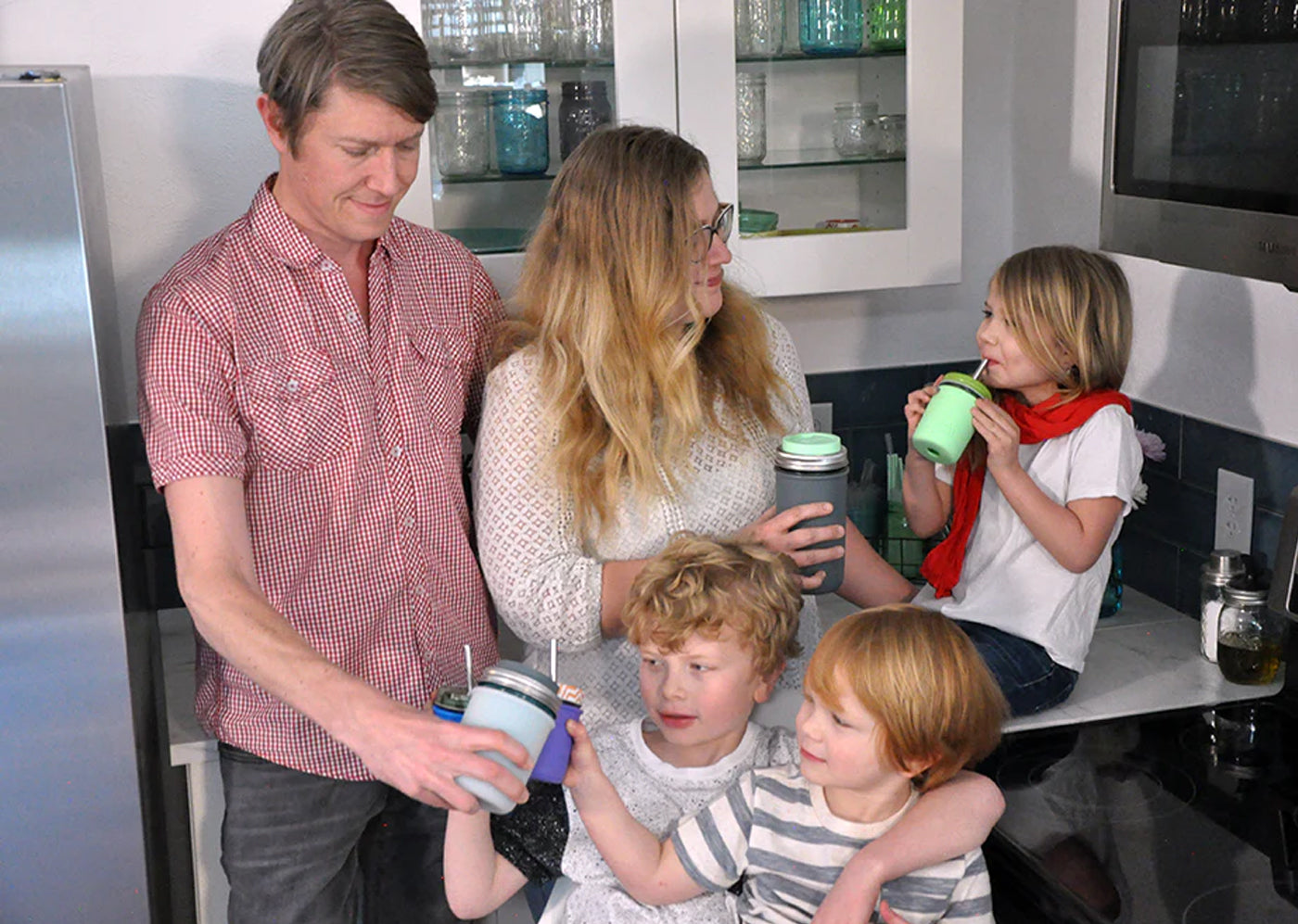 Our Story
We're proud to be a Colorado-based small, family-owned business and your home for authentic, eco-friendly mason jar innovations.
Hear our Story