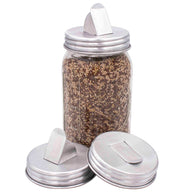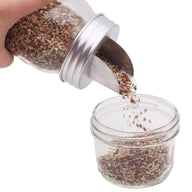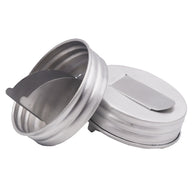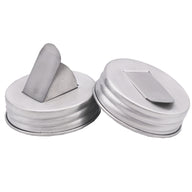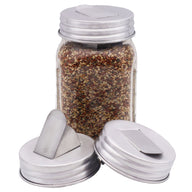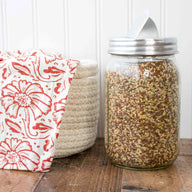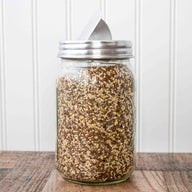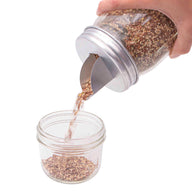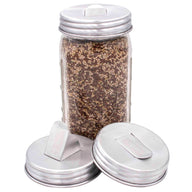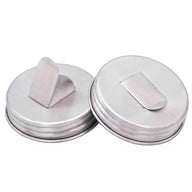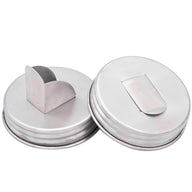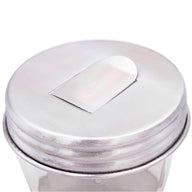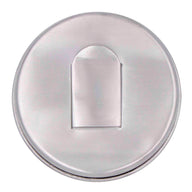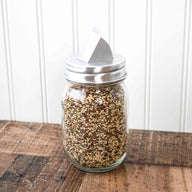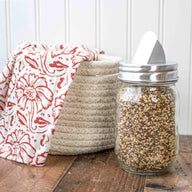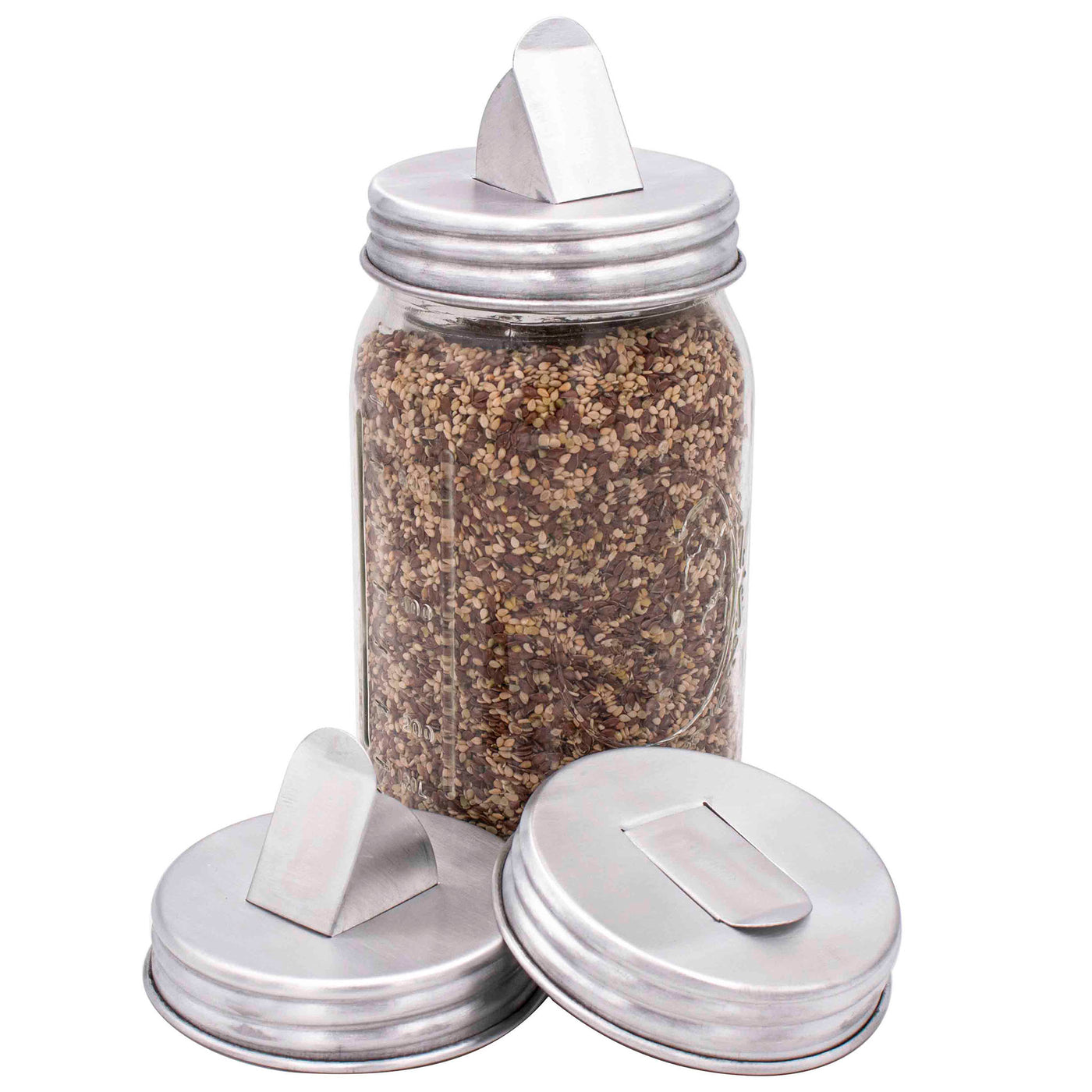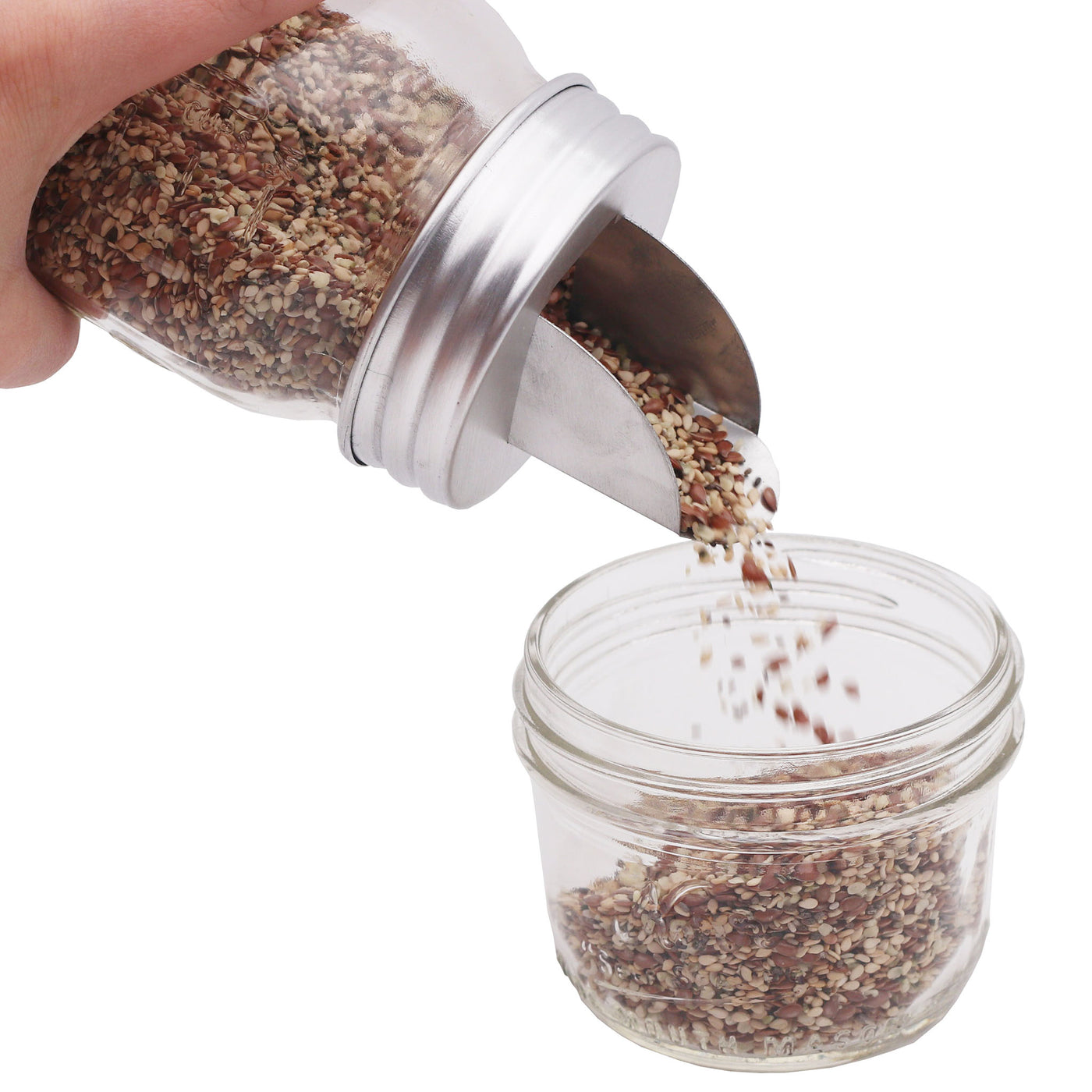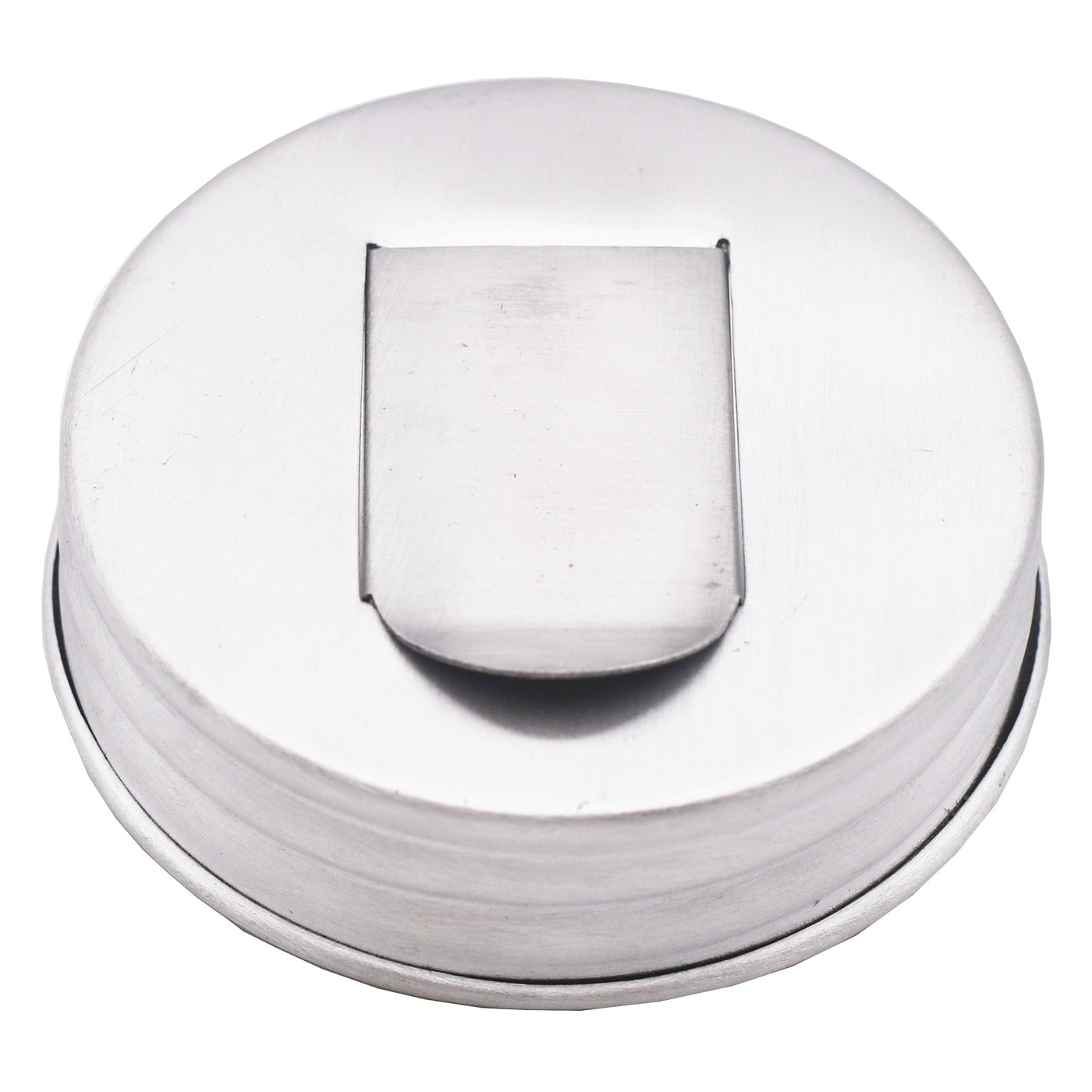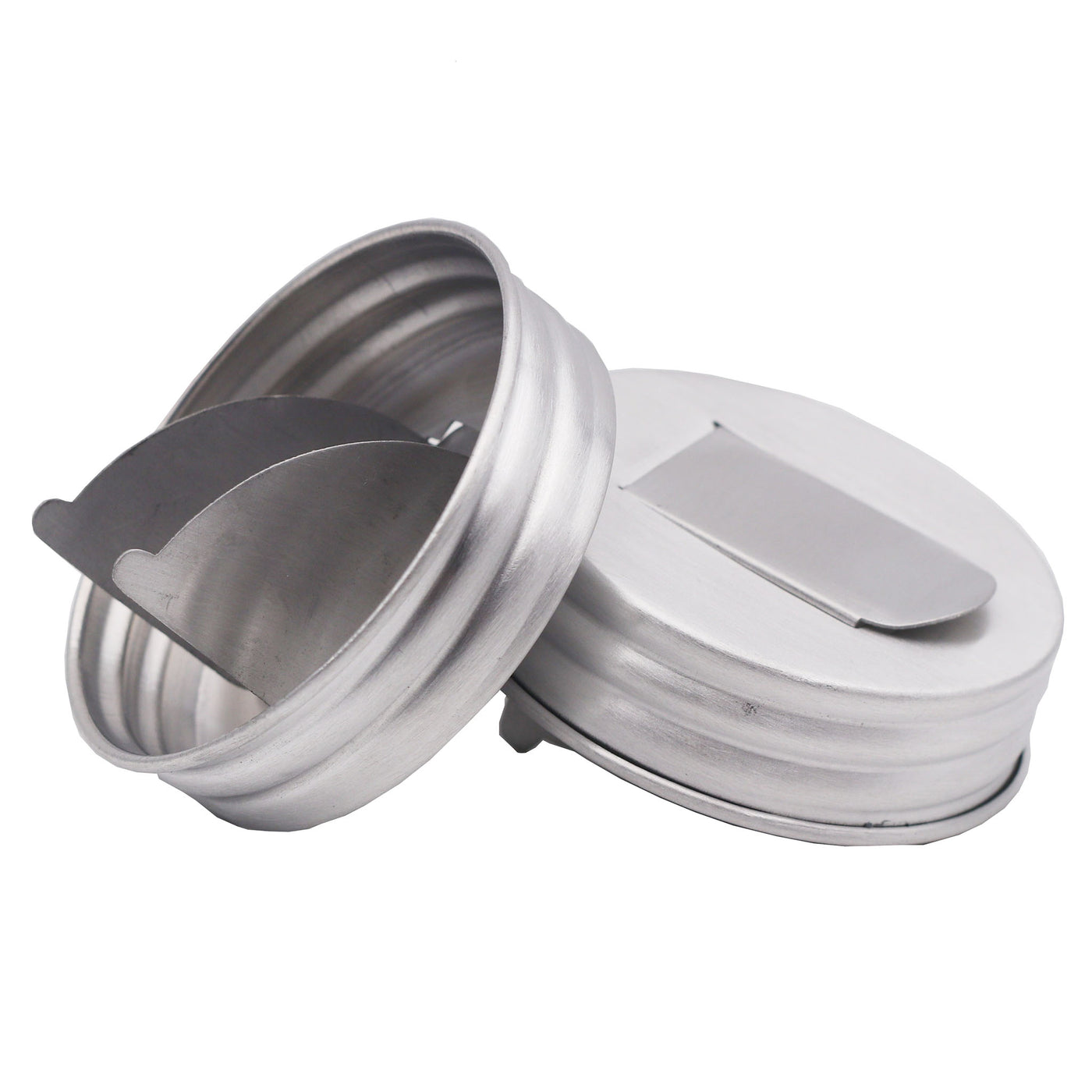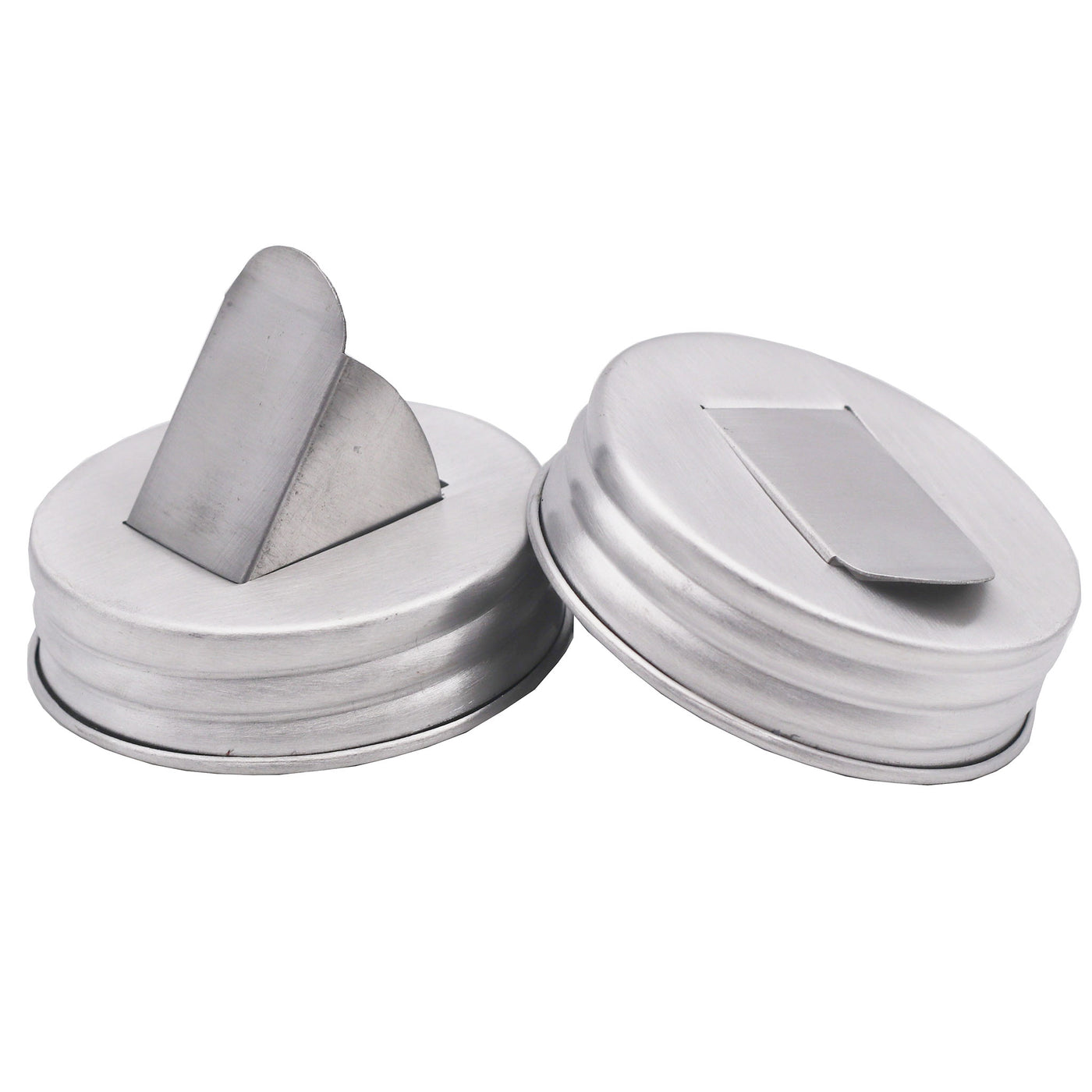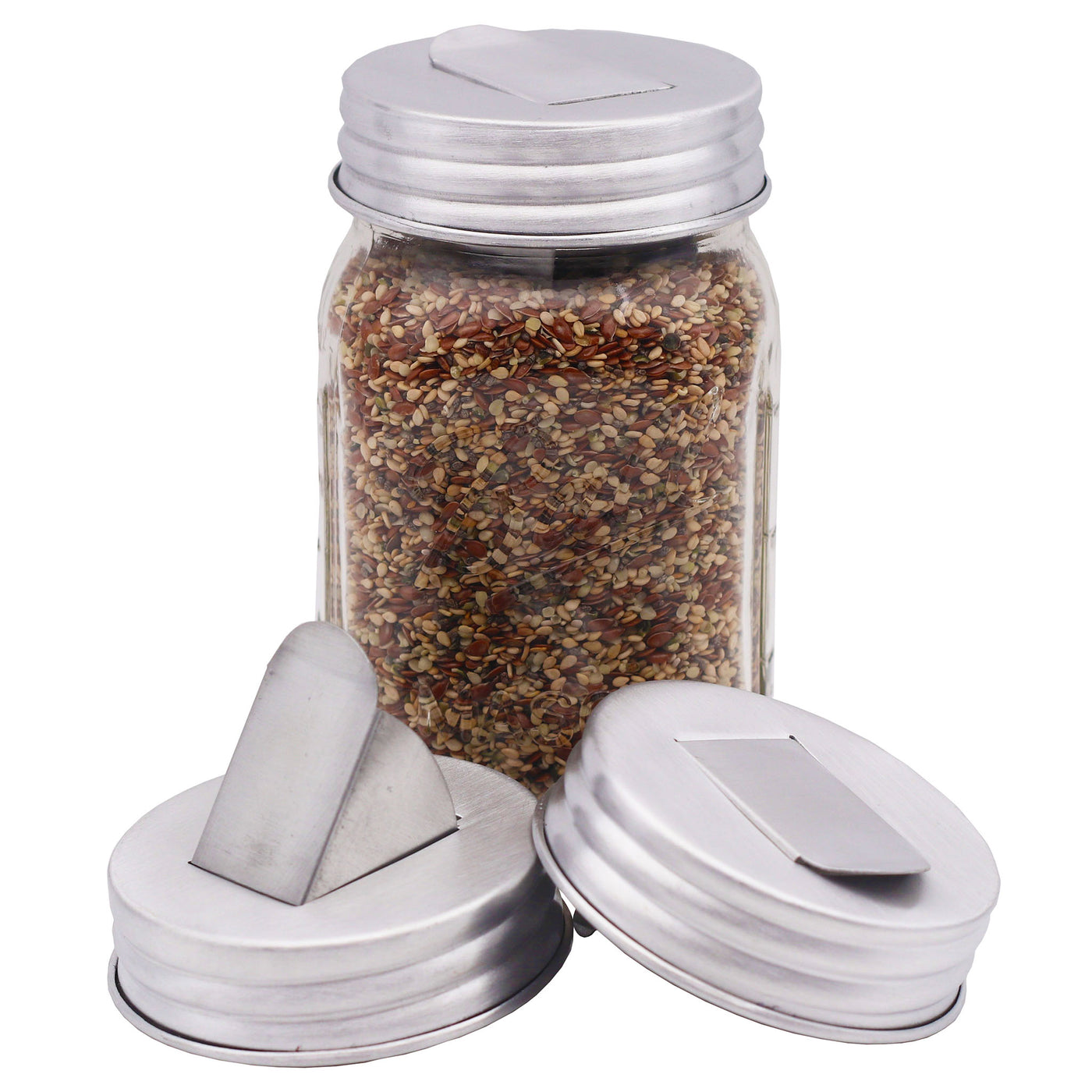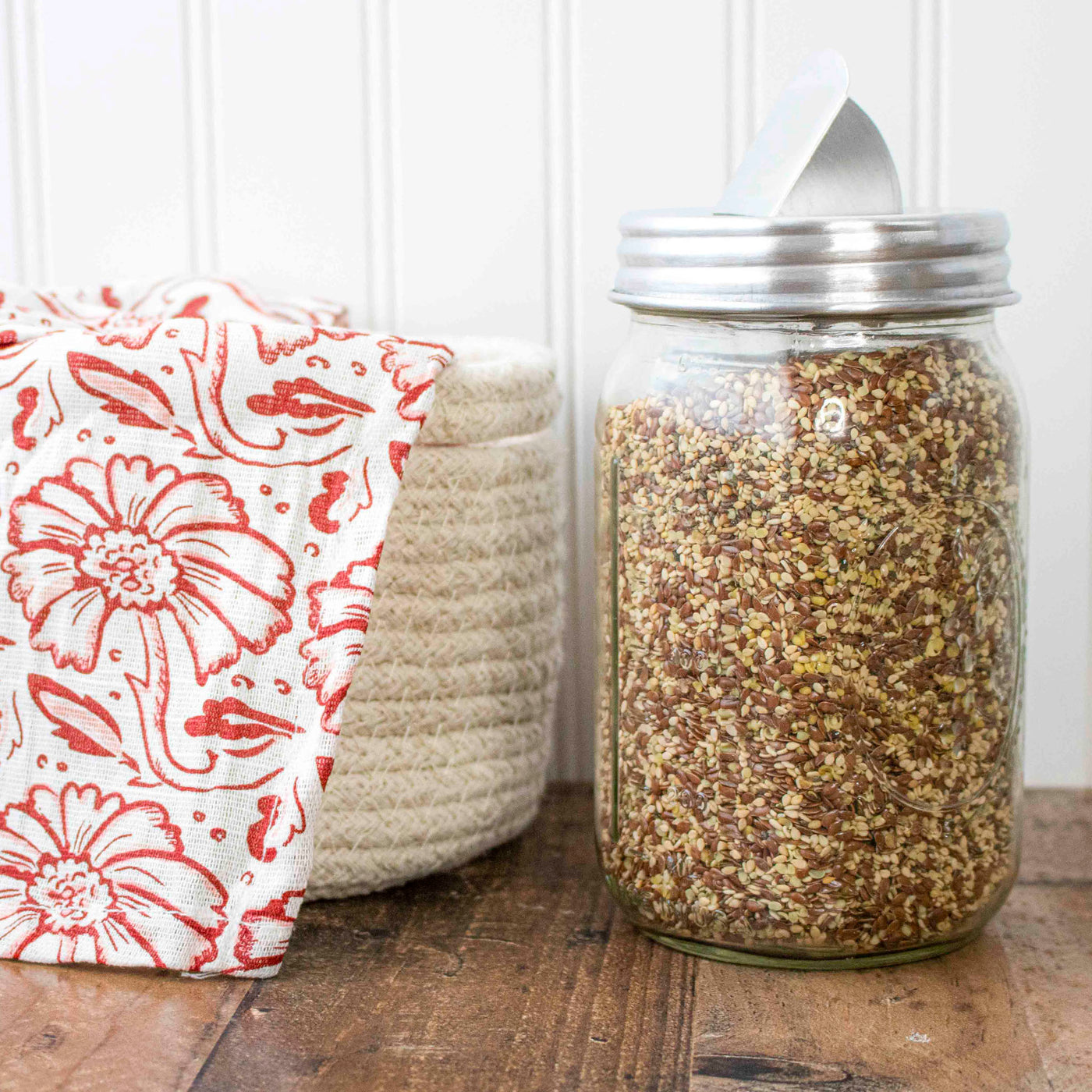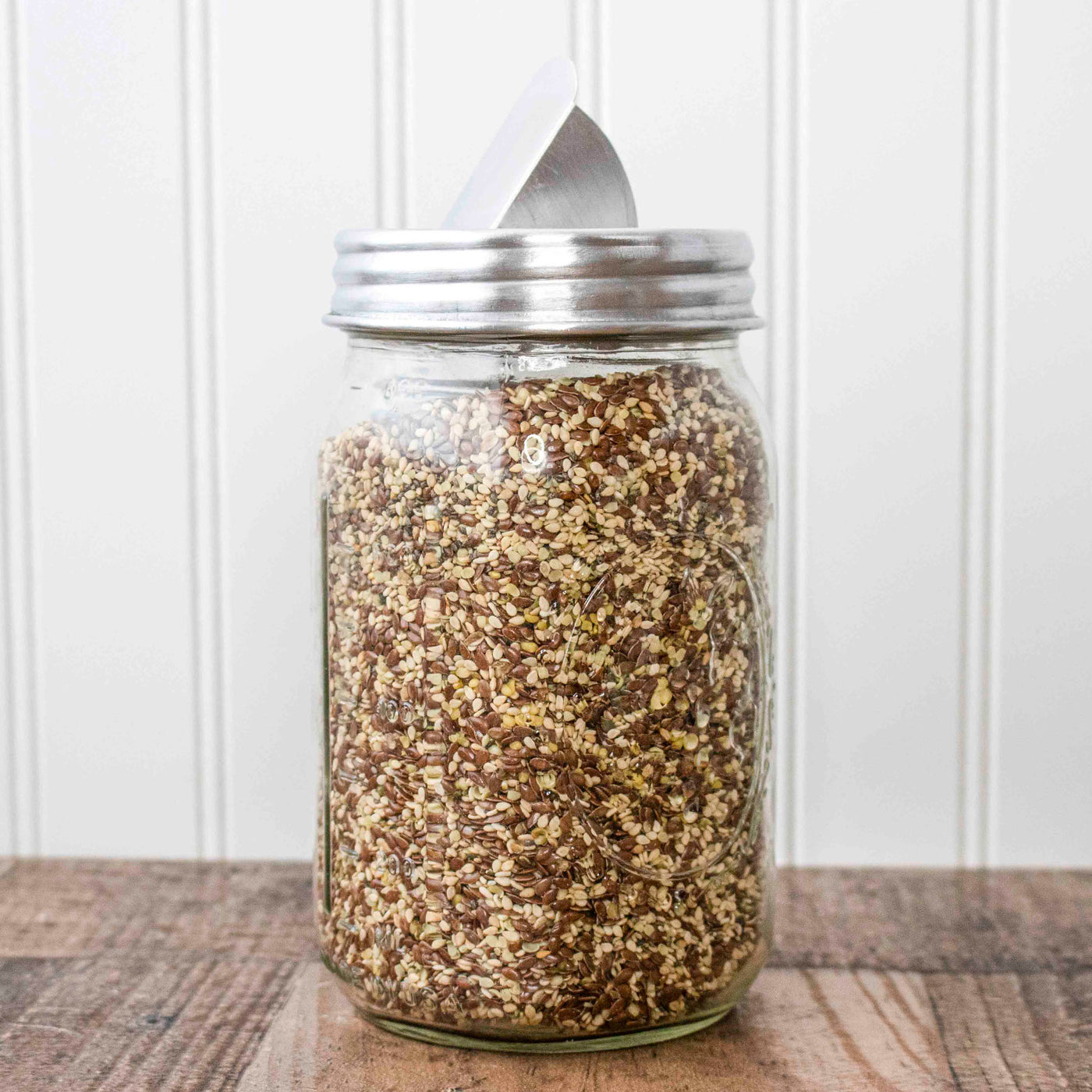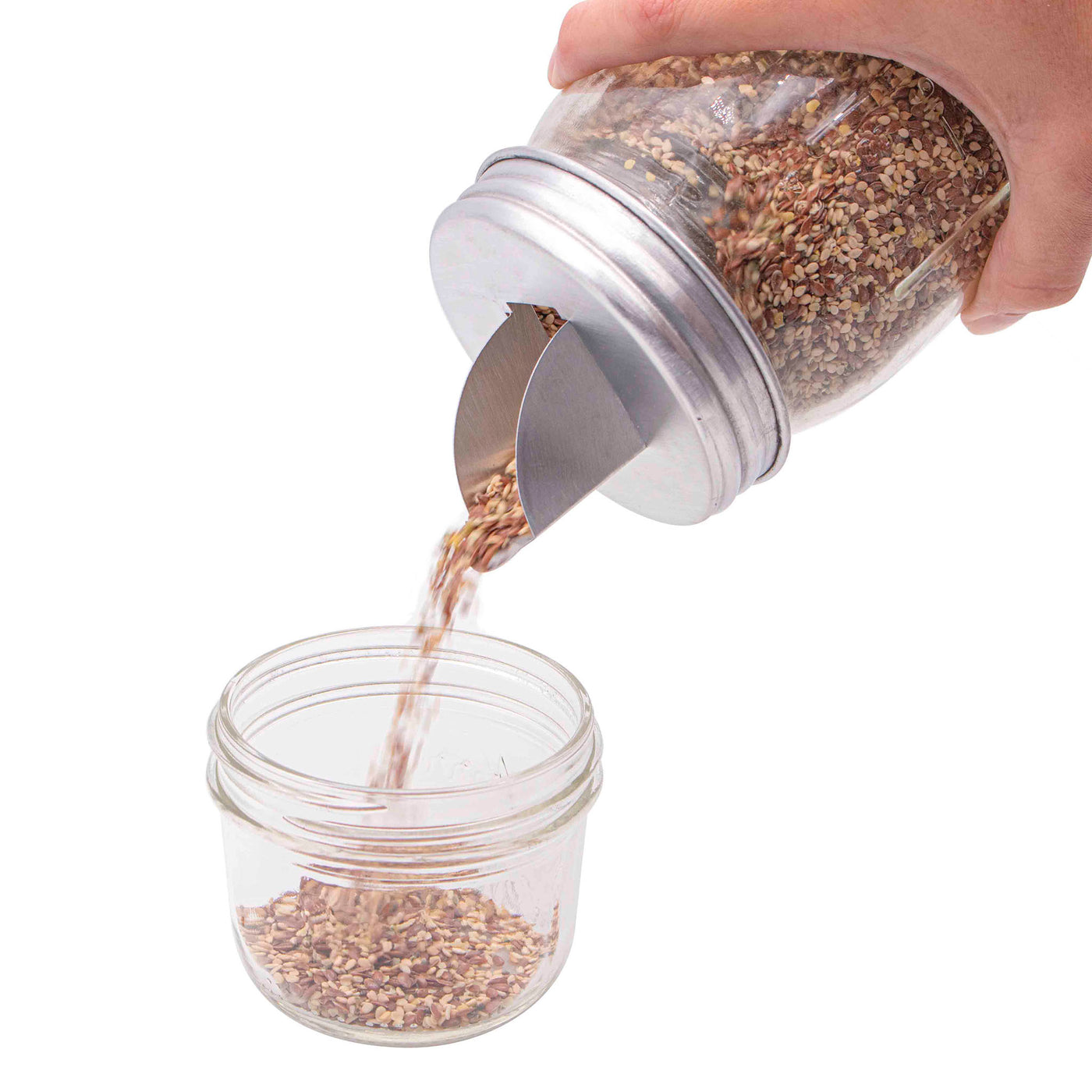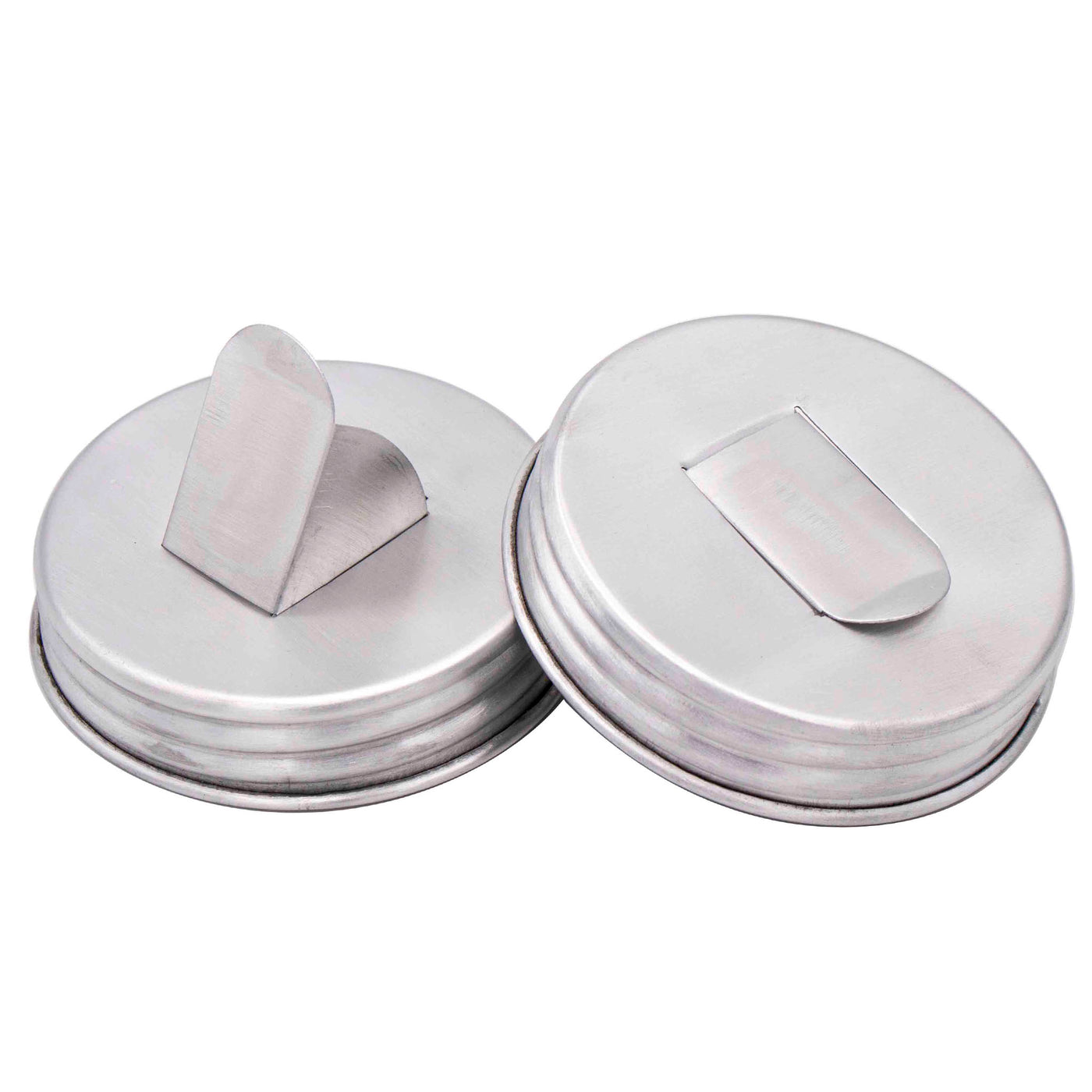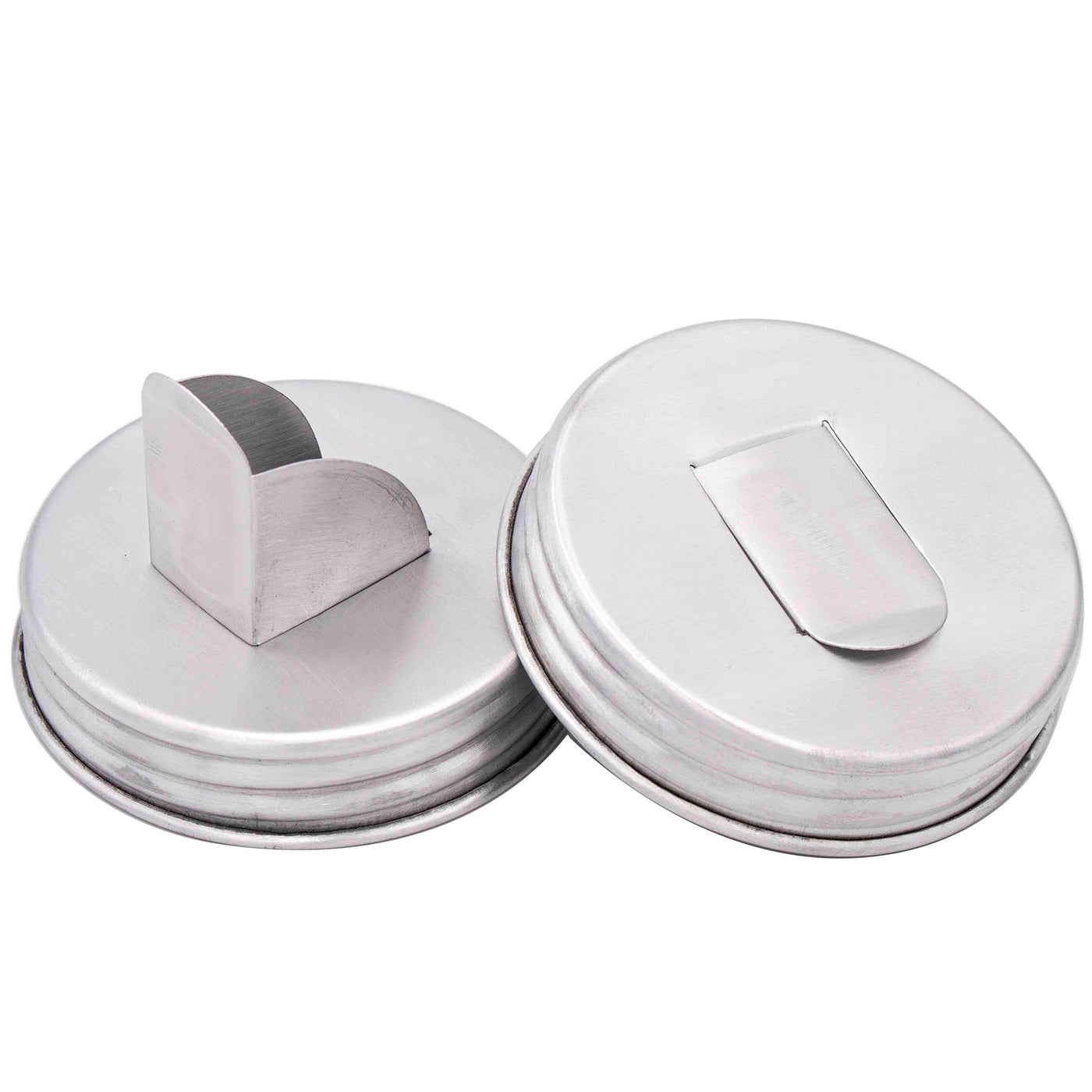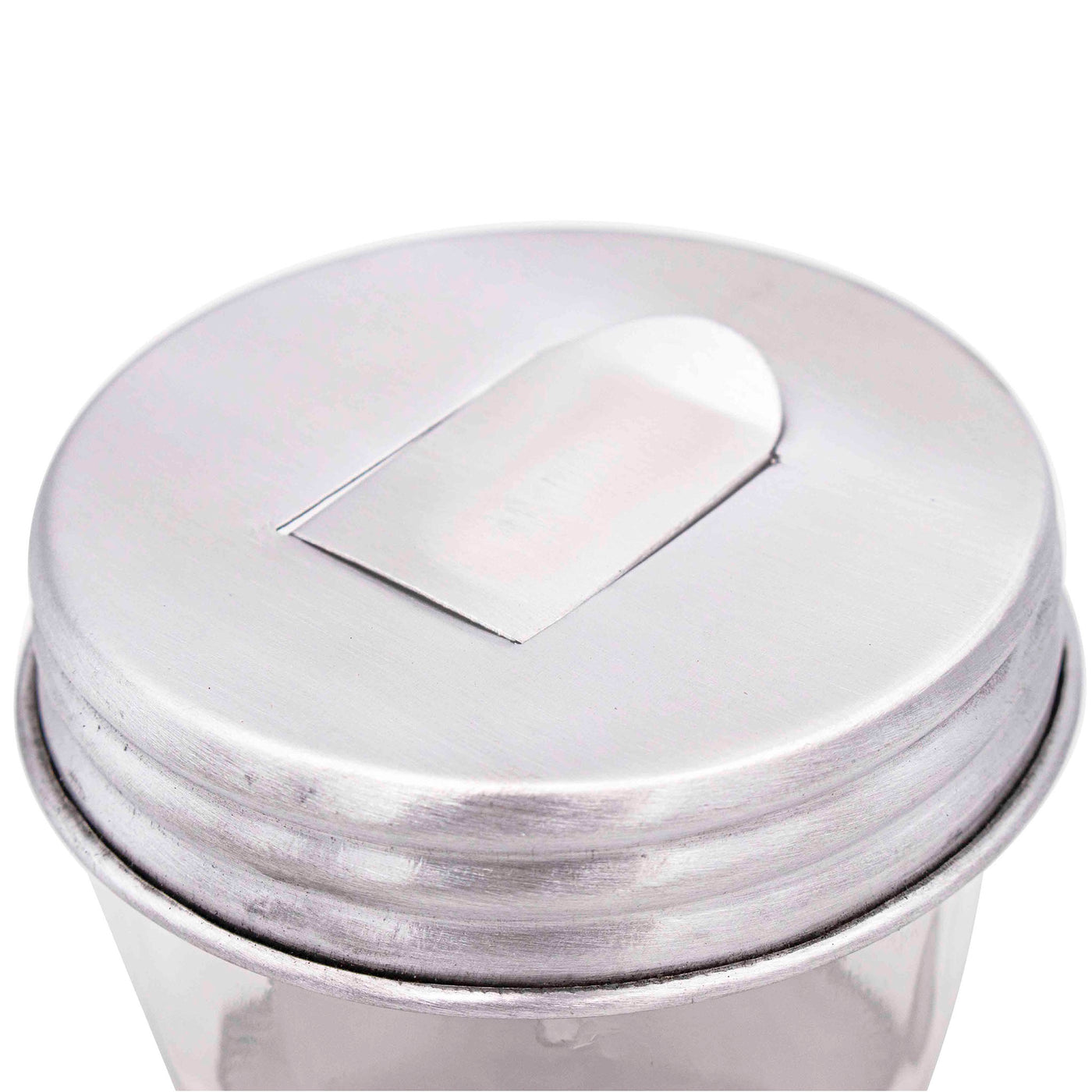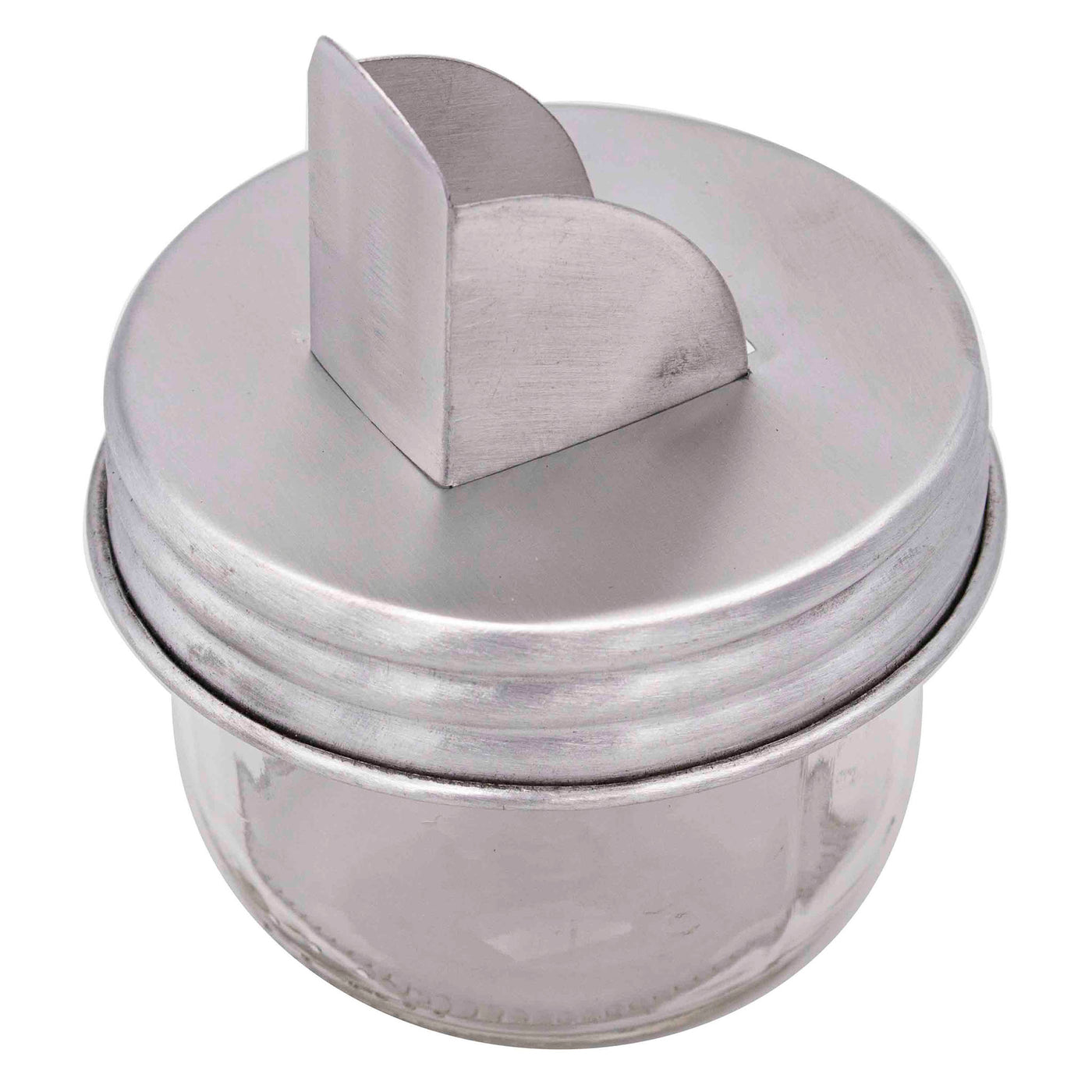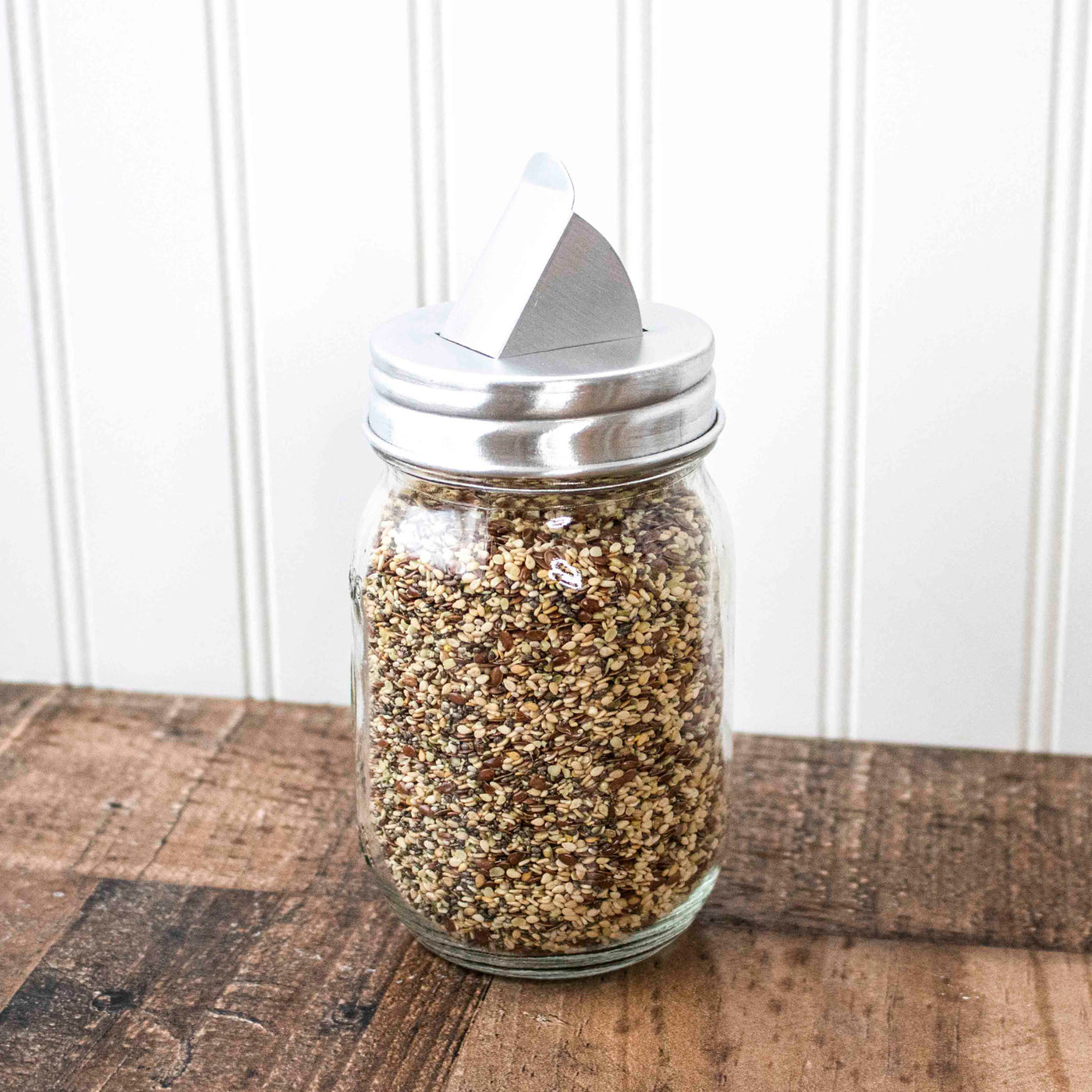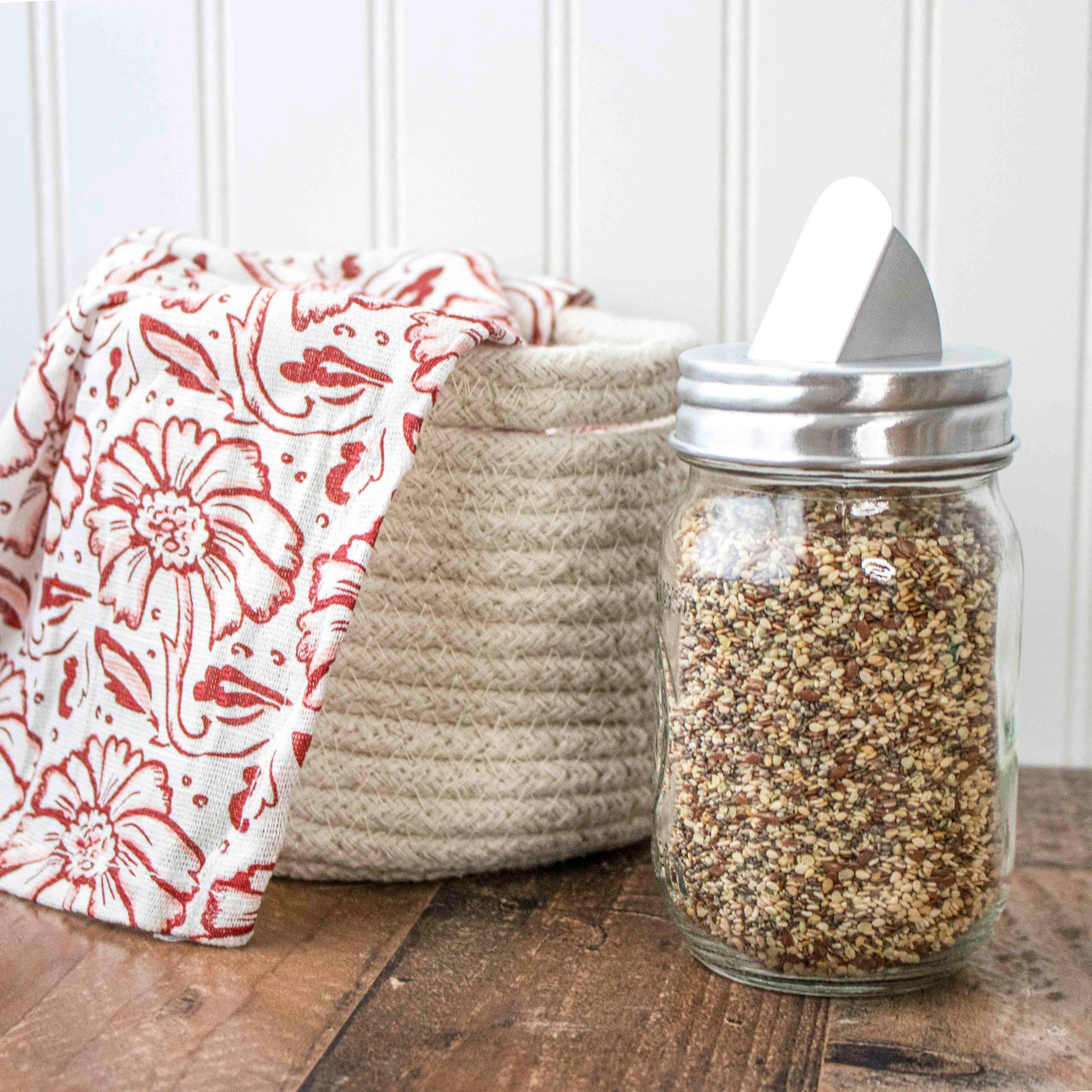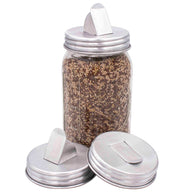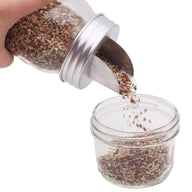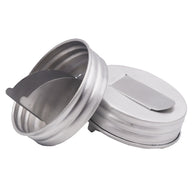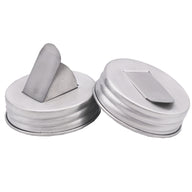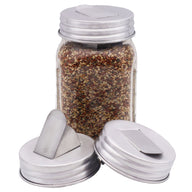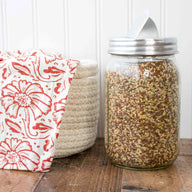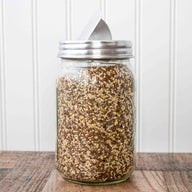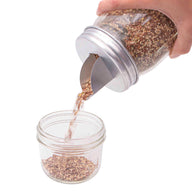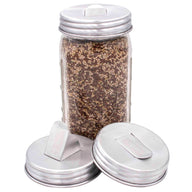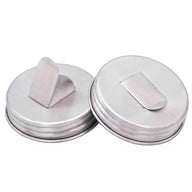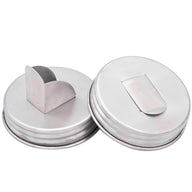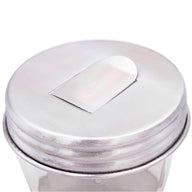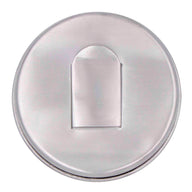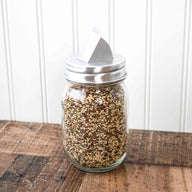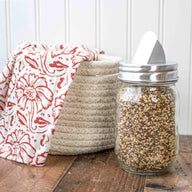 Product Description
This attractive, rust resistant aluminum lid is the perfect Mason jar accessory for keeping grains and other pourable items in regular mouth Mason jars. Ditch the plastic!
Also great for storing powdered dish and laundry detergents.
Not airtight - there is a gap where it closes.
Hand wash. Aluminum doesn't rust but it will look weird if you put it in the dishwasher.
Jars sold separately.
When I bought this, I thought in my head that this was a smaller spout. My error. But I use it for my salt dispenser. Work's great.
Aluminum Spout
It works well. Glad I purchased it.
I was really thrilled to find these covers- I got the full lid, some spouts, and some with small handles- they've transformed my small army of mason jars. Lol.
I'm using two tall jar with lids for my husbands Raisin Bran ( ants!) he's so happy with the screw on lids- small but mighty product. Thanks!
Love the lids, these are great for sugar..
Learn More about Mason Jar Lifestyle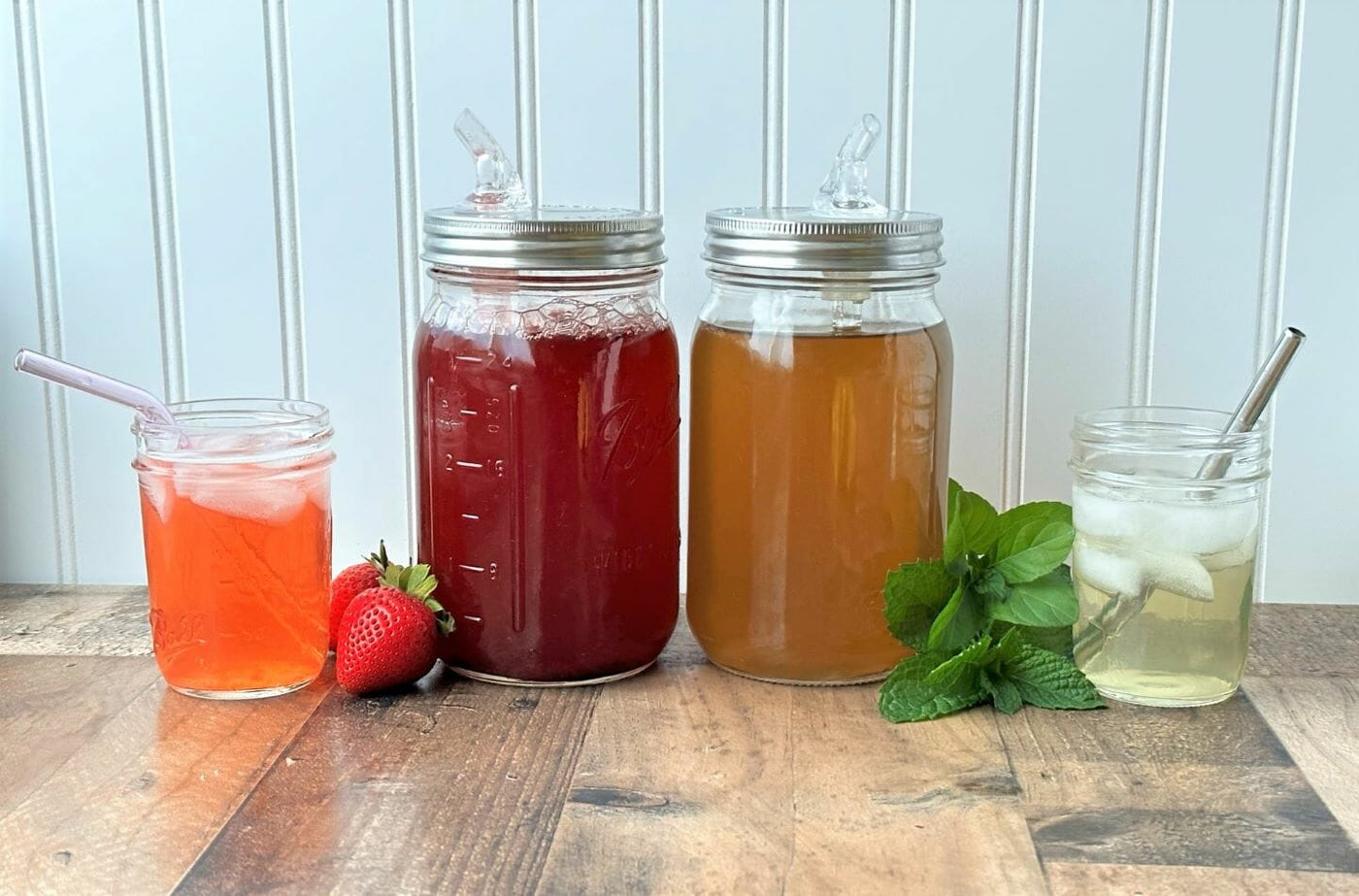 Check Out Our Blog
Find the latest recipes, DIY projects, and much more. All created and curated by our Mason jar experts.
View the Blog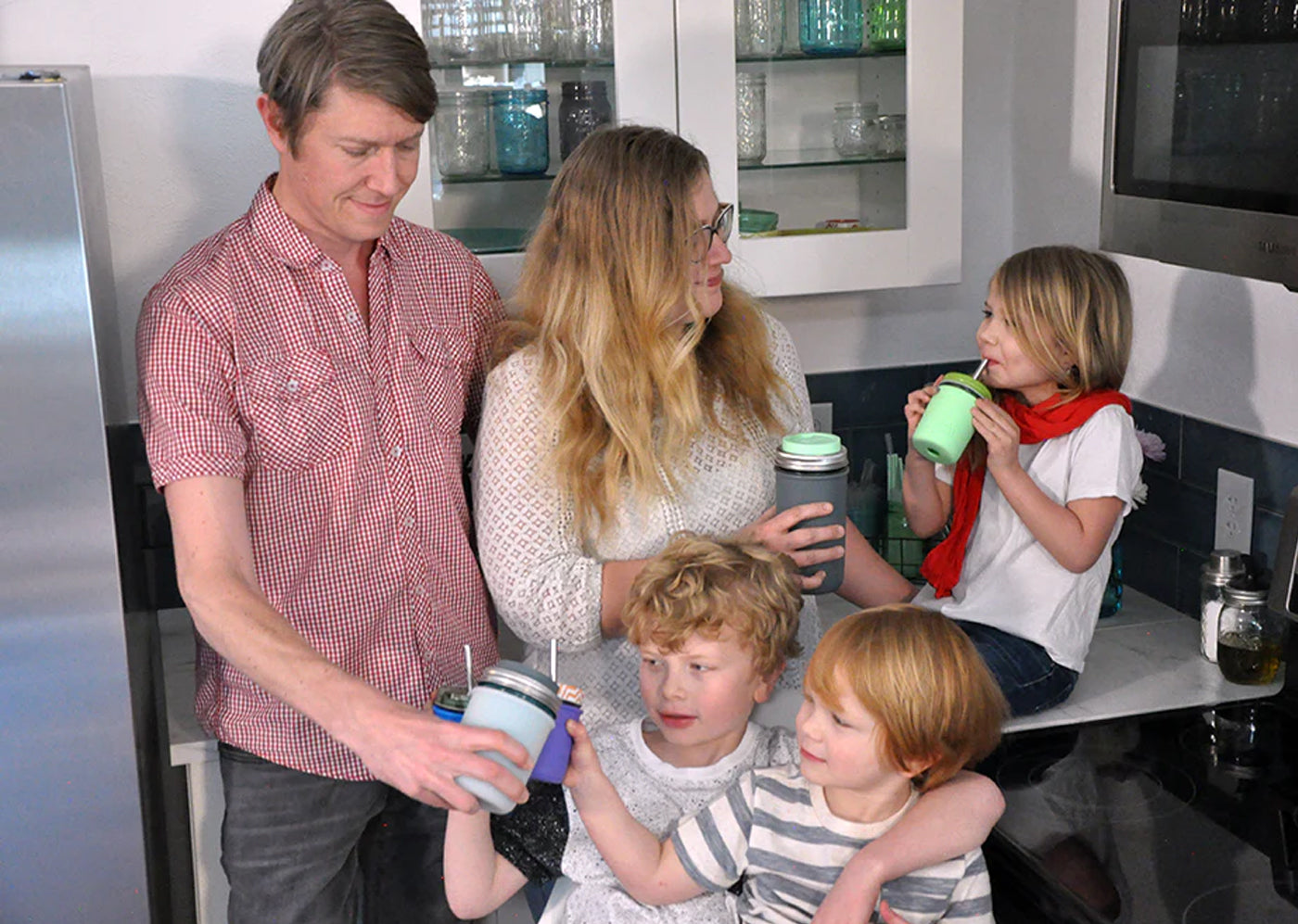 Our Story
We're proud to be a Colorado-based small, family-owned business and your home for authentic, eco-friendly mason jar innovations.
Hear our Story