Product Description
These are from the same American factory that our shiny metal lids come from.
If you use Mason jars for drinking or storage, it is essential to have an adequate supply of one piece caps. Two piece lids seal equally well but they are cumbersome to repeatedly take on and off the jar.
These serve a similar function to the plastic Ball storage lids but are more durable, seal better, and look nicer. The plastic ones tend to crack and break, especially if the jar gets dropped or tipped over.
They can be used for hot fill products, but not for water bath canning.
They are made of tin plated steel with a BPA free plastisol liner.
We use them a lot for capping unfinished drinks, leftover food, fermented food, and sauces in the fridge. Our kids eat and drink out of half pint jars, so when they don't finish we just put a lid on it and put it back in the fridge. In the pantry we use them on nuts and seeds, flour, sugar, and other staples.
Hand wash and dry to avoid rust (we put them in the dishwasher and have had minimal rust after months of use).
One Piece Blue Jar Lid
Love them! I like having one-piece lids whenever possible, and these are perfect for my needs. Eventually all my two-piece lids will disappear in favor of these.
Very pretty. They'll help me color code the contents.
Wrong size sent. I need wide mouth
Learn More about Mason Jar Lifestyle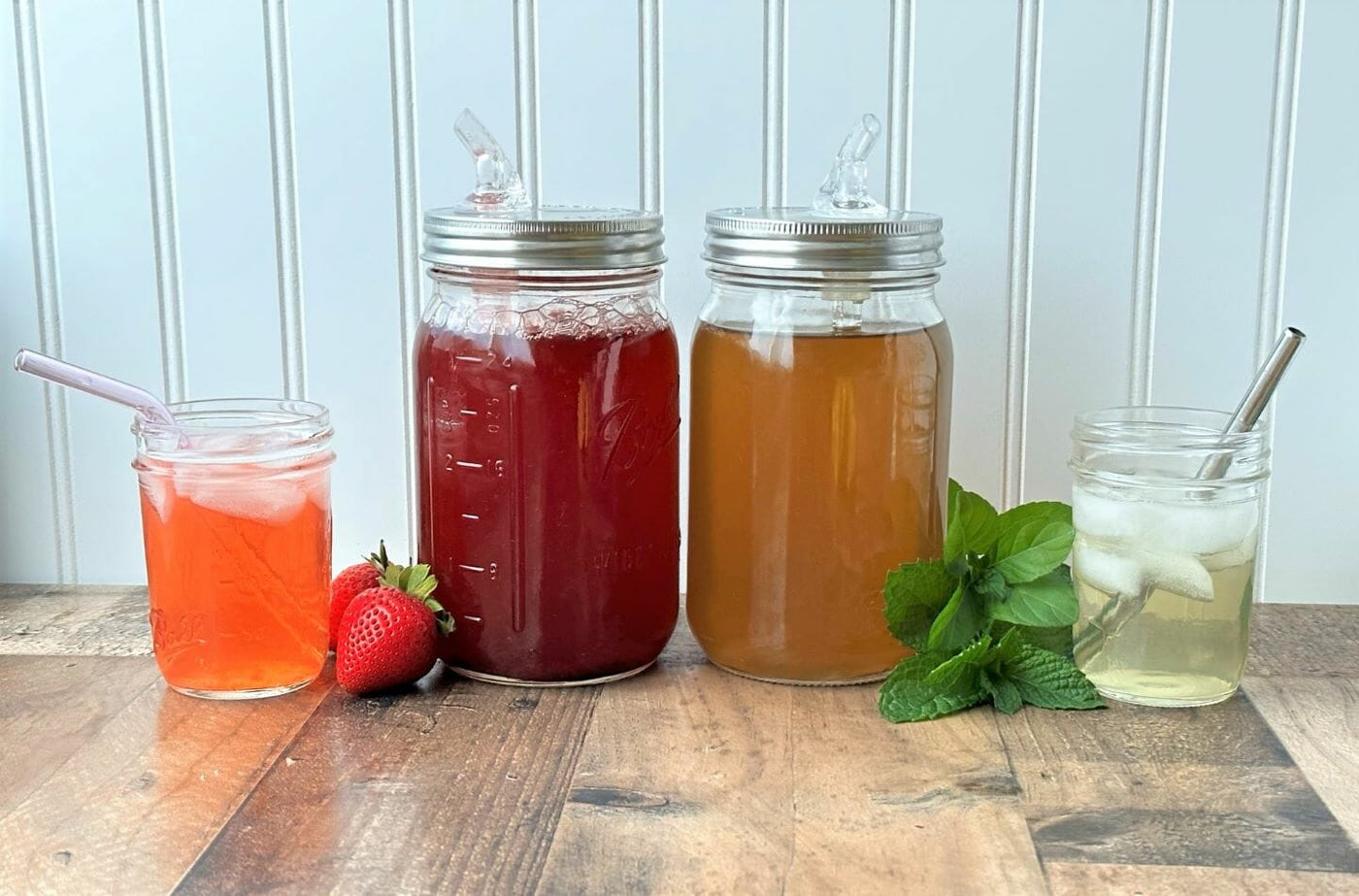 Check Out Our Blog
Find the latest recipes, DIY projects, and much more. All created and curated by our Mason jar experts.
View the Blog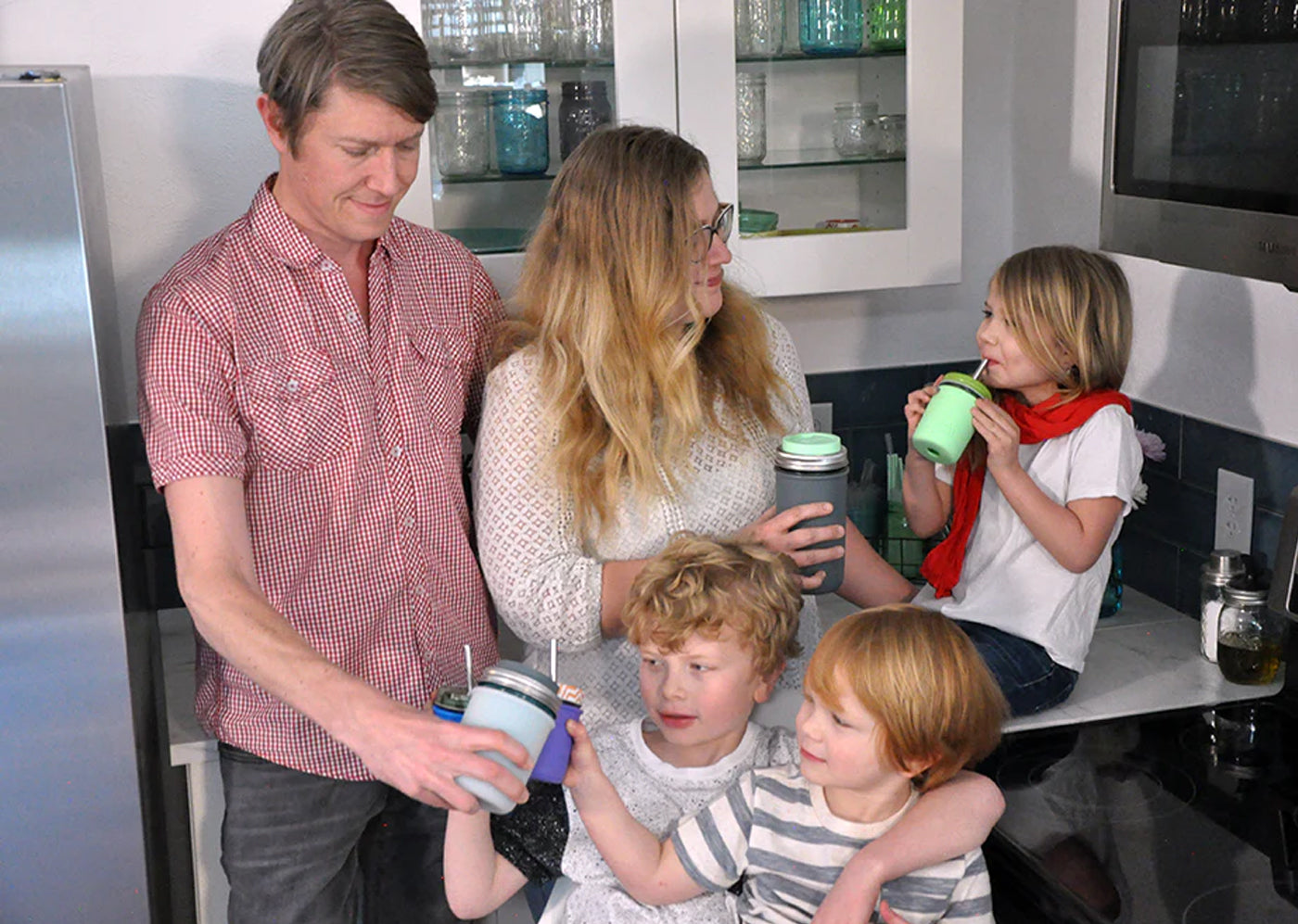 Our Story
We're proud to be a Colorado-based small, family-owned business and your home for authentic, eco-friendly mason jar innovations.
Hear our Story