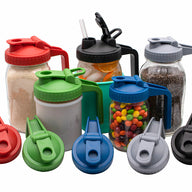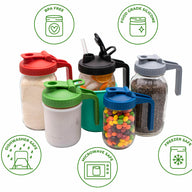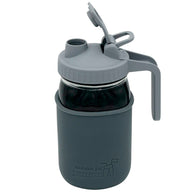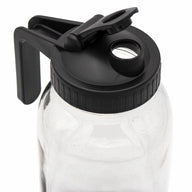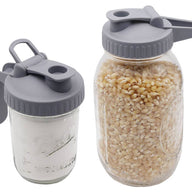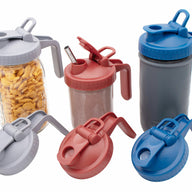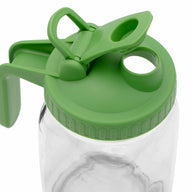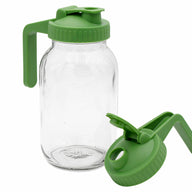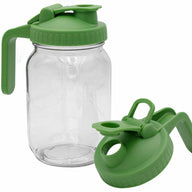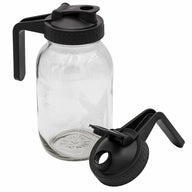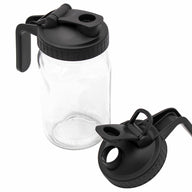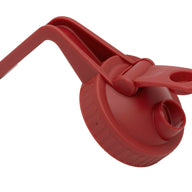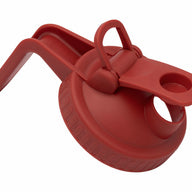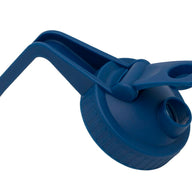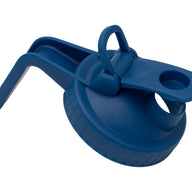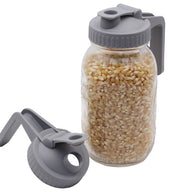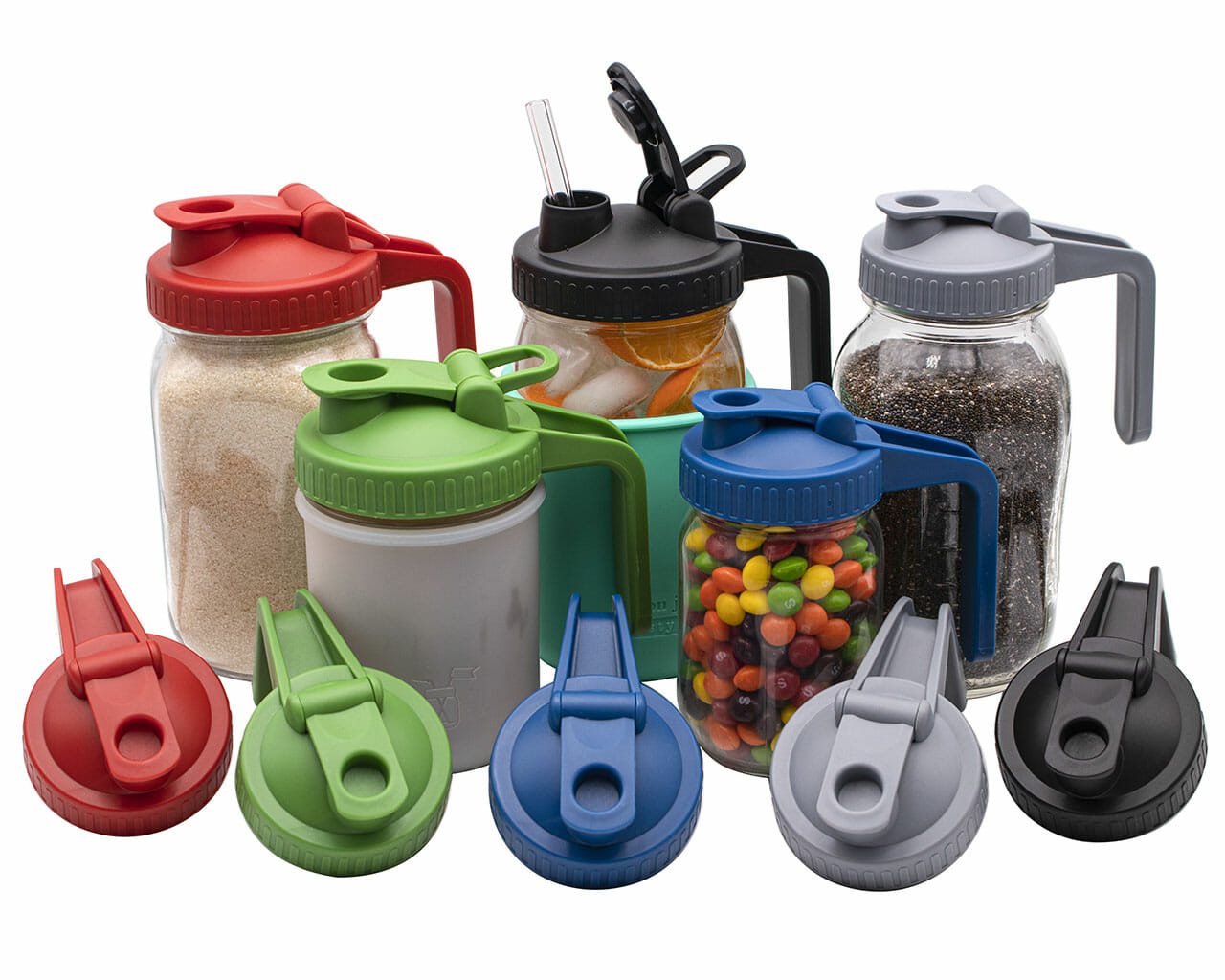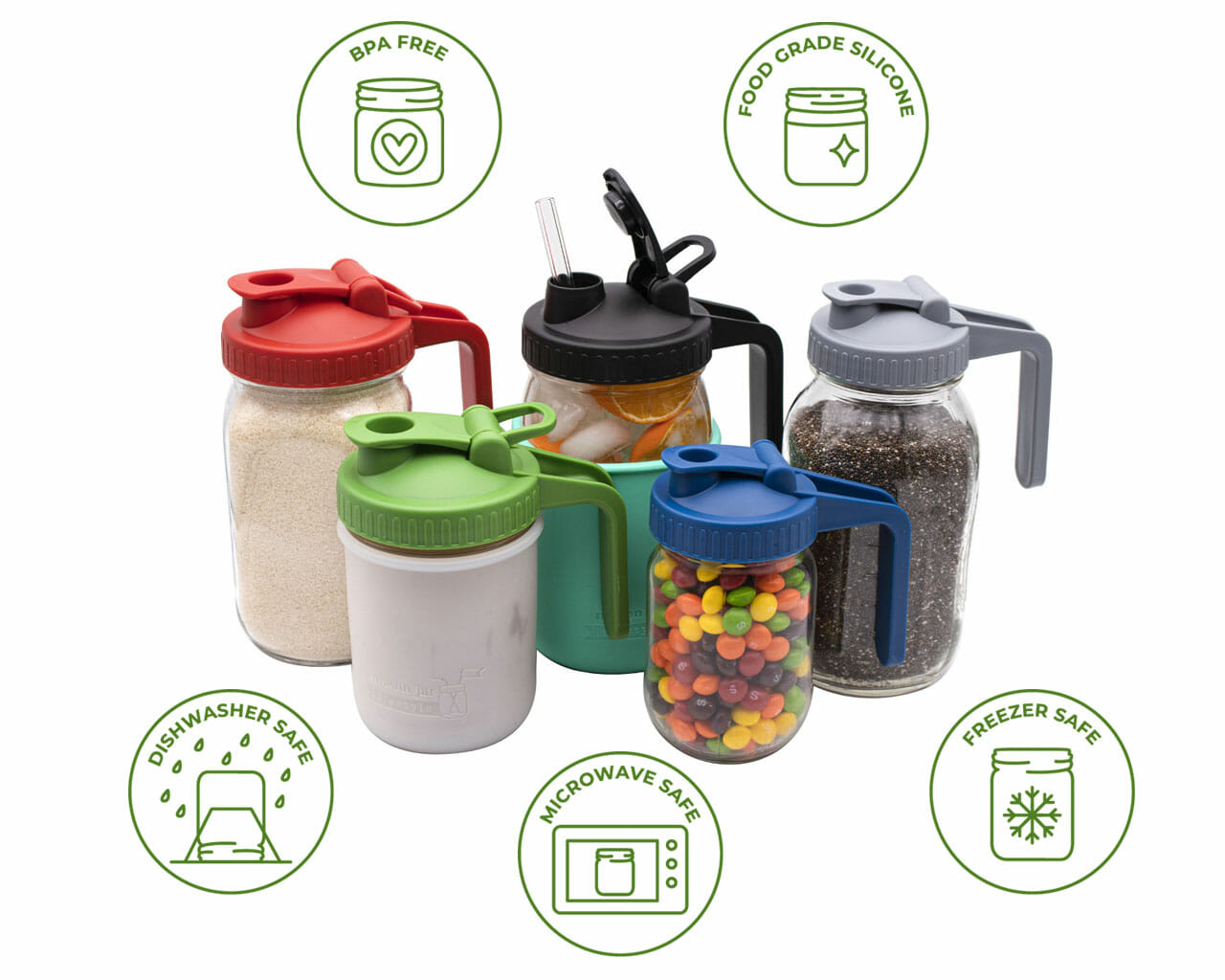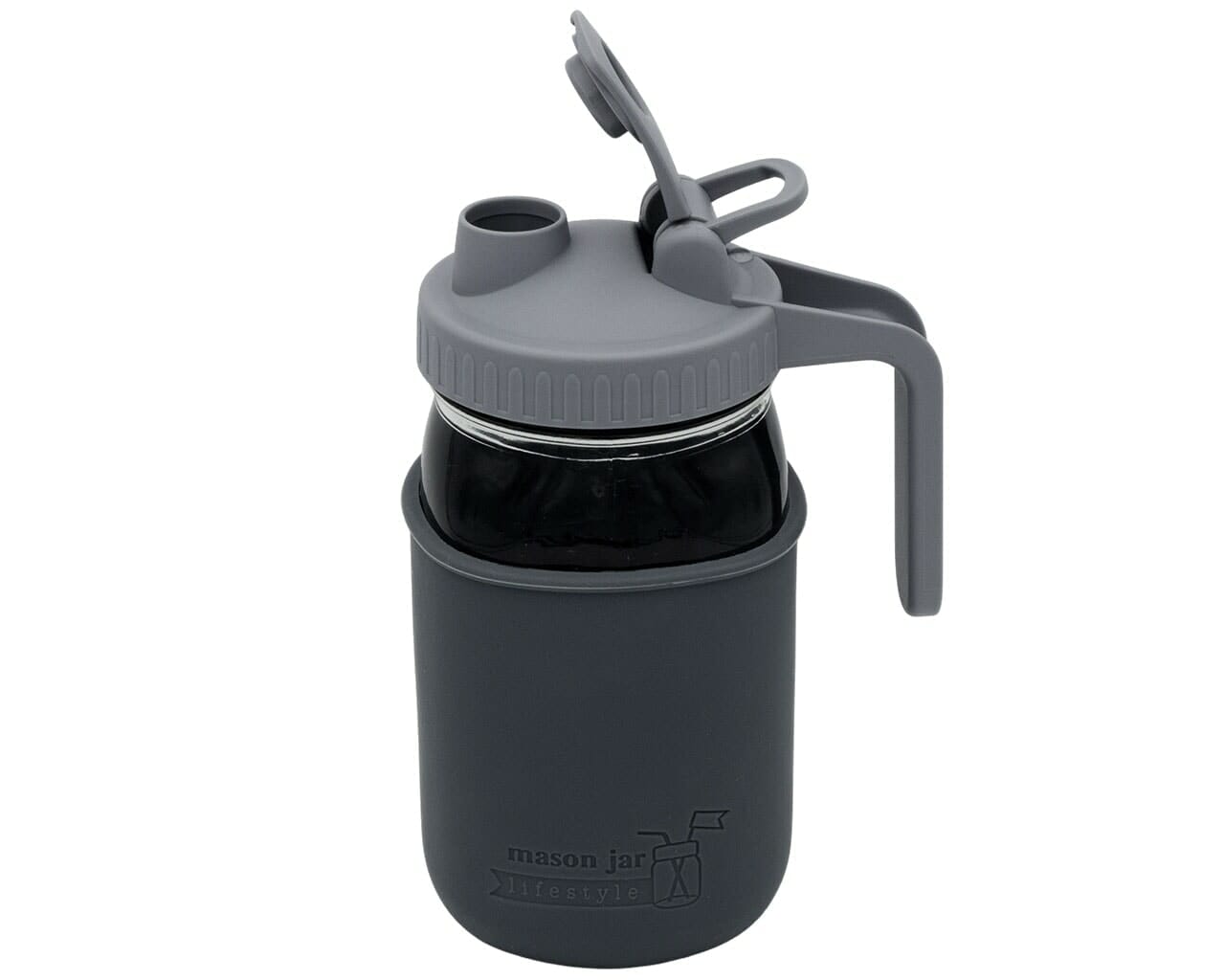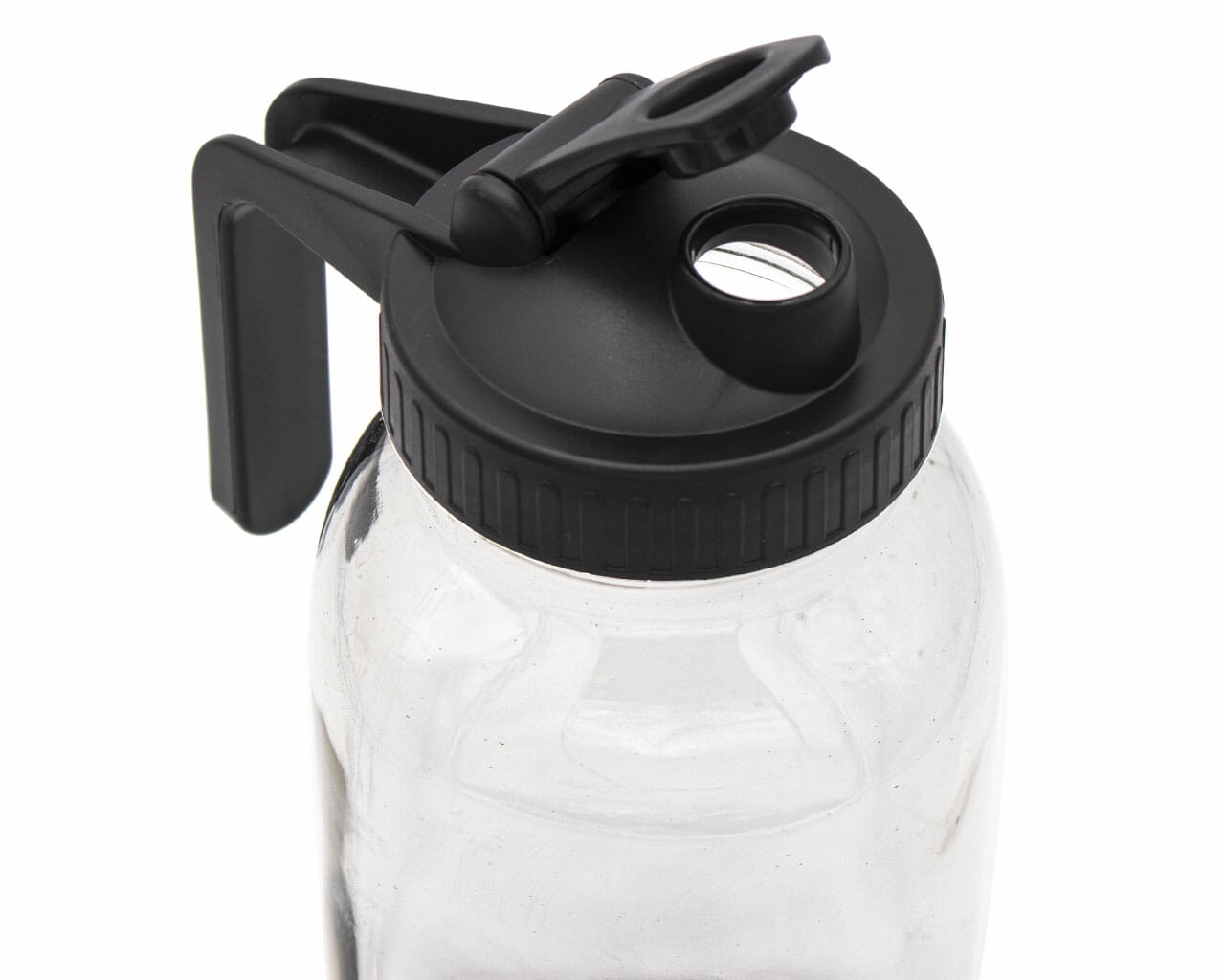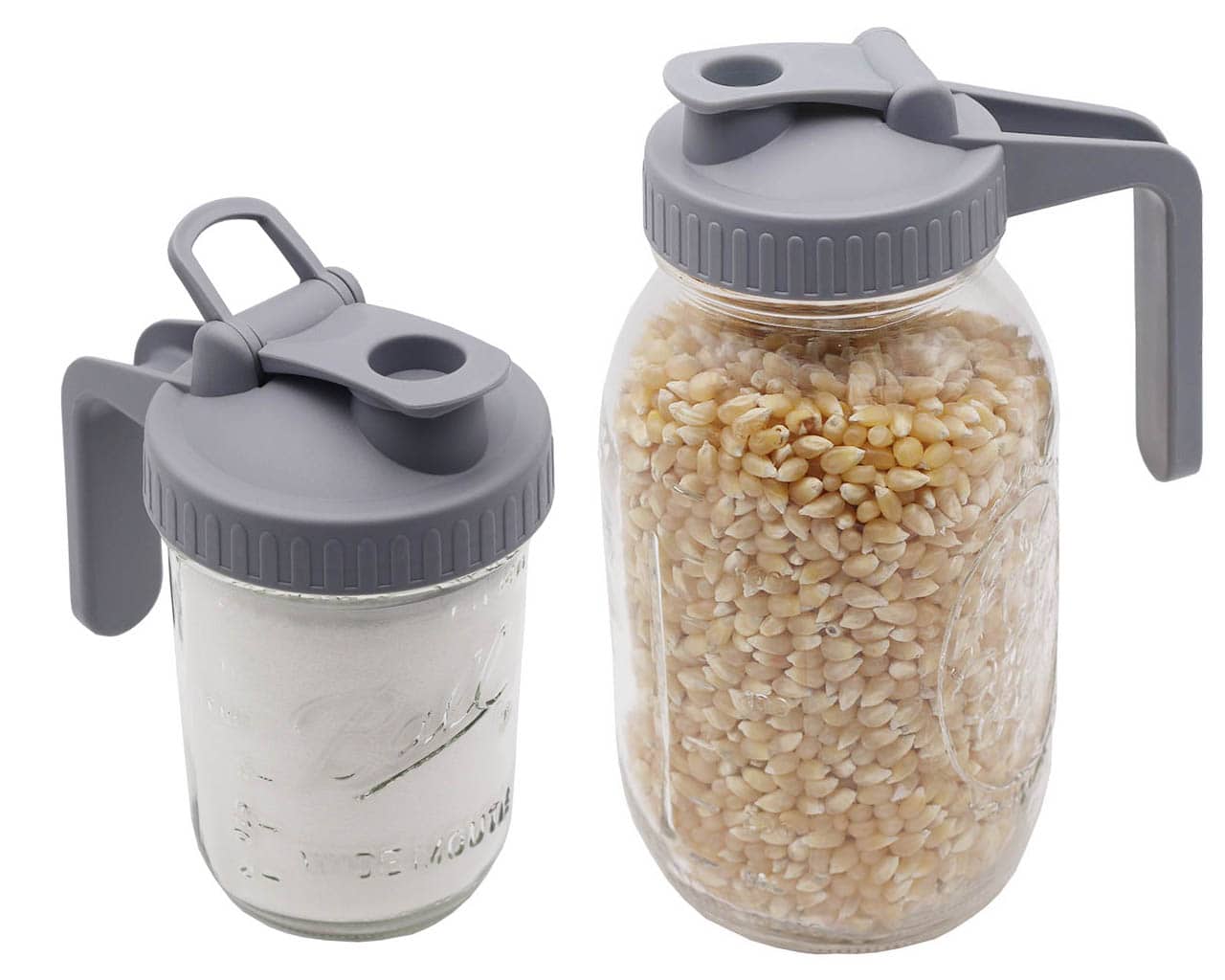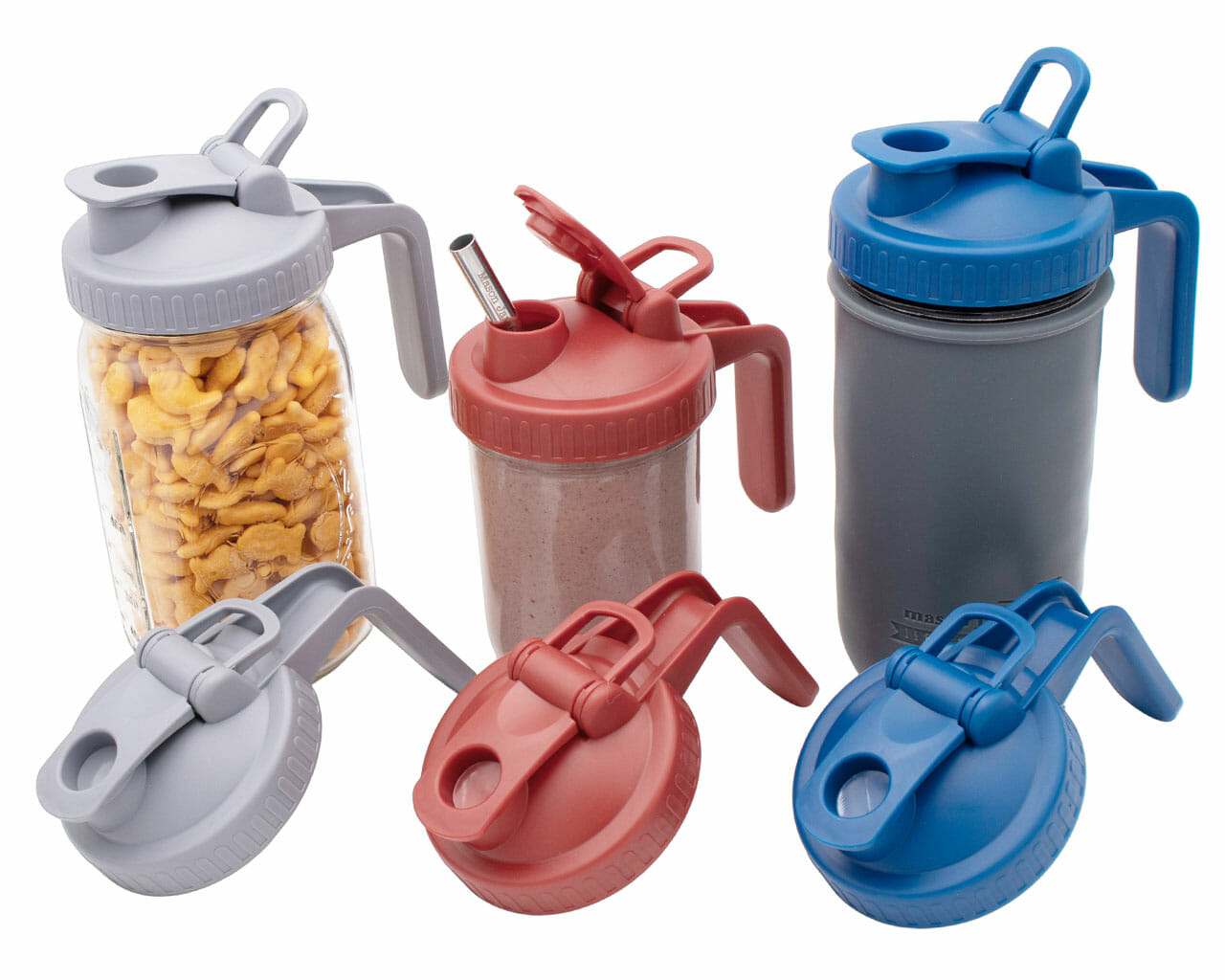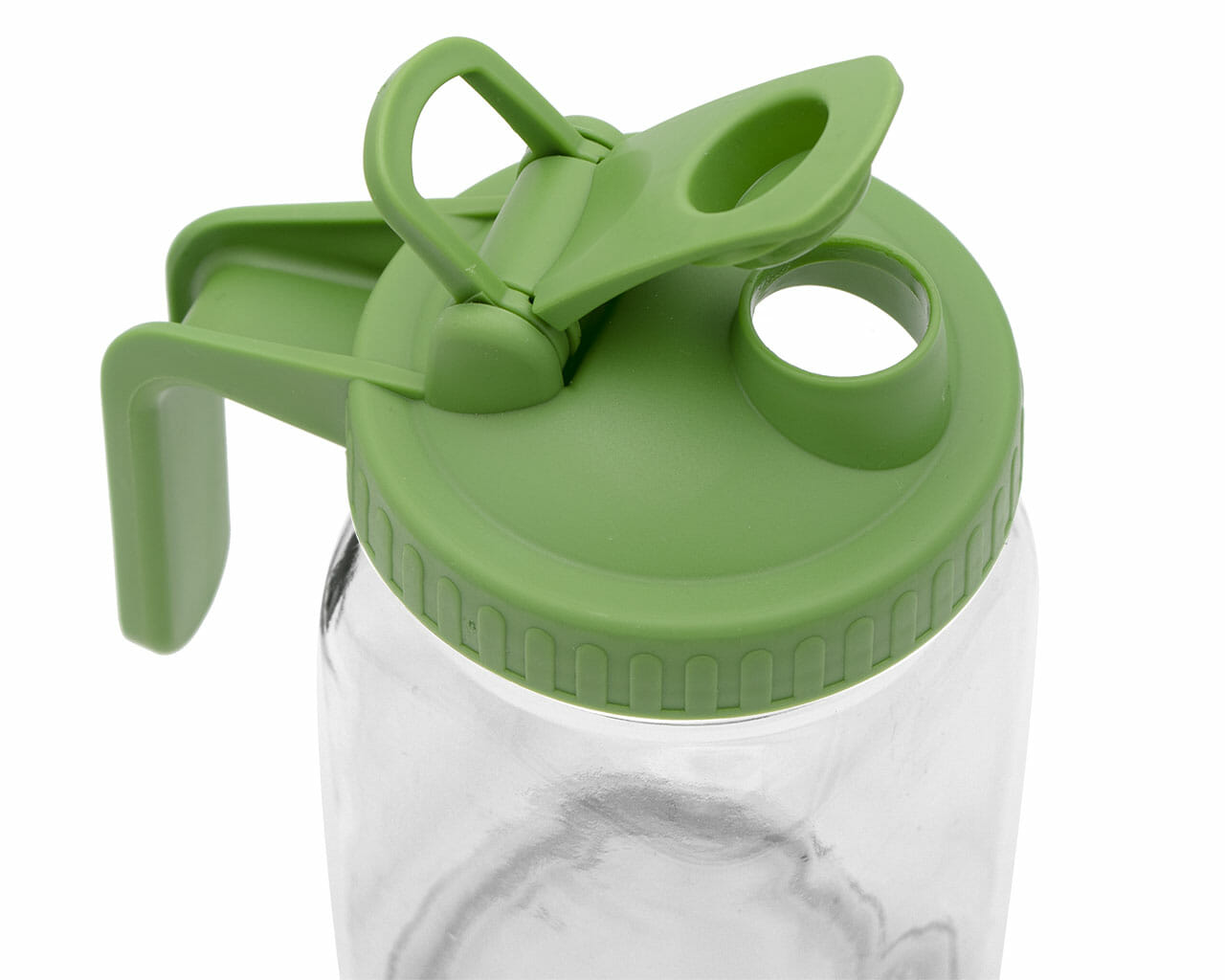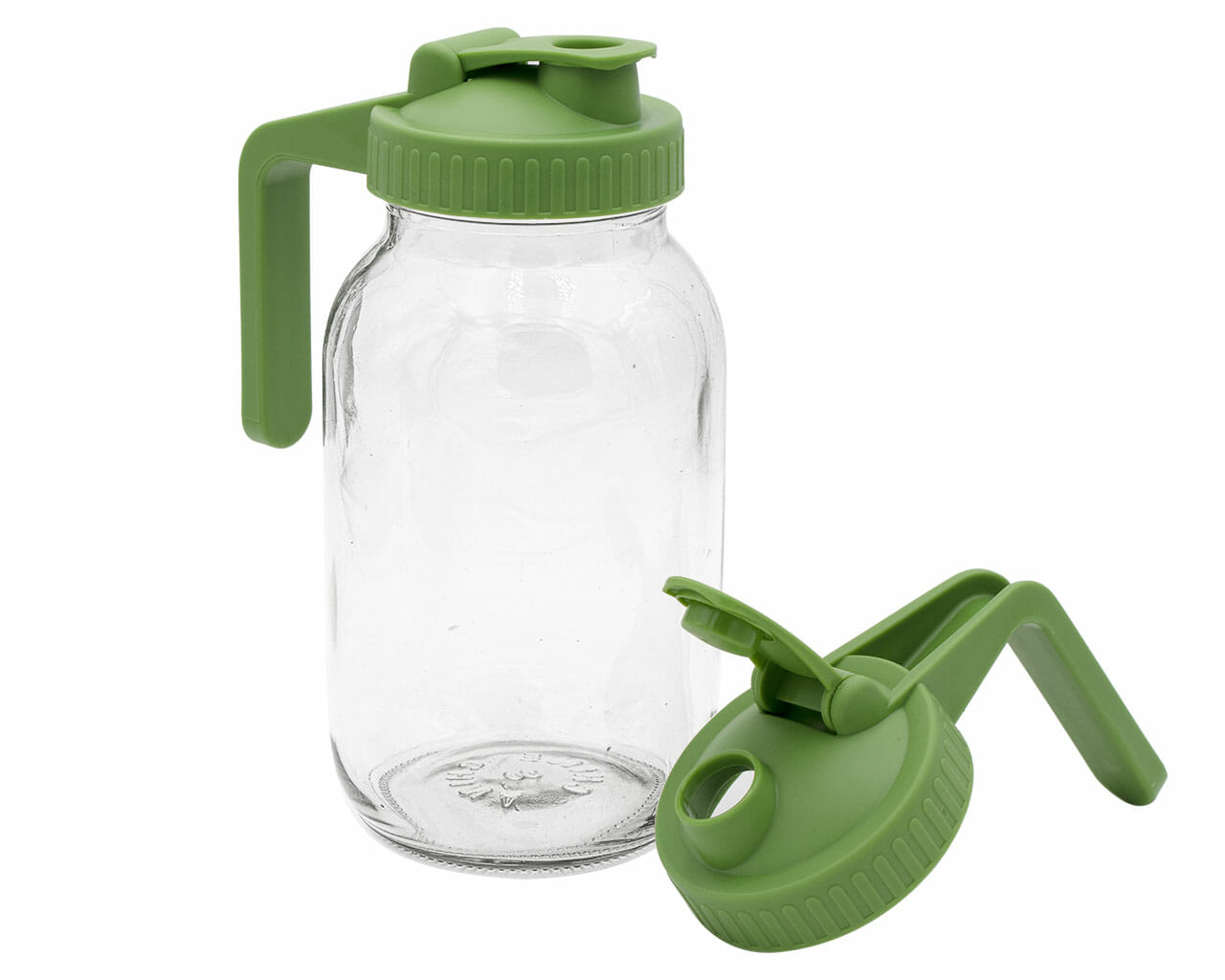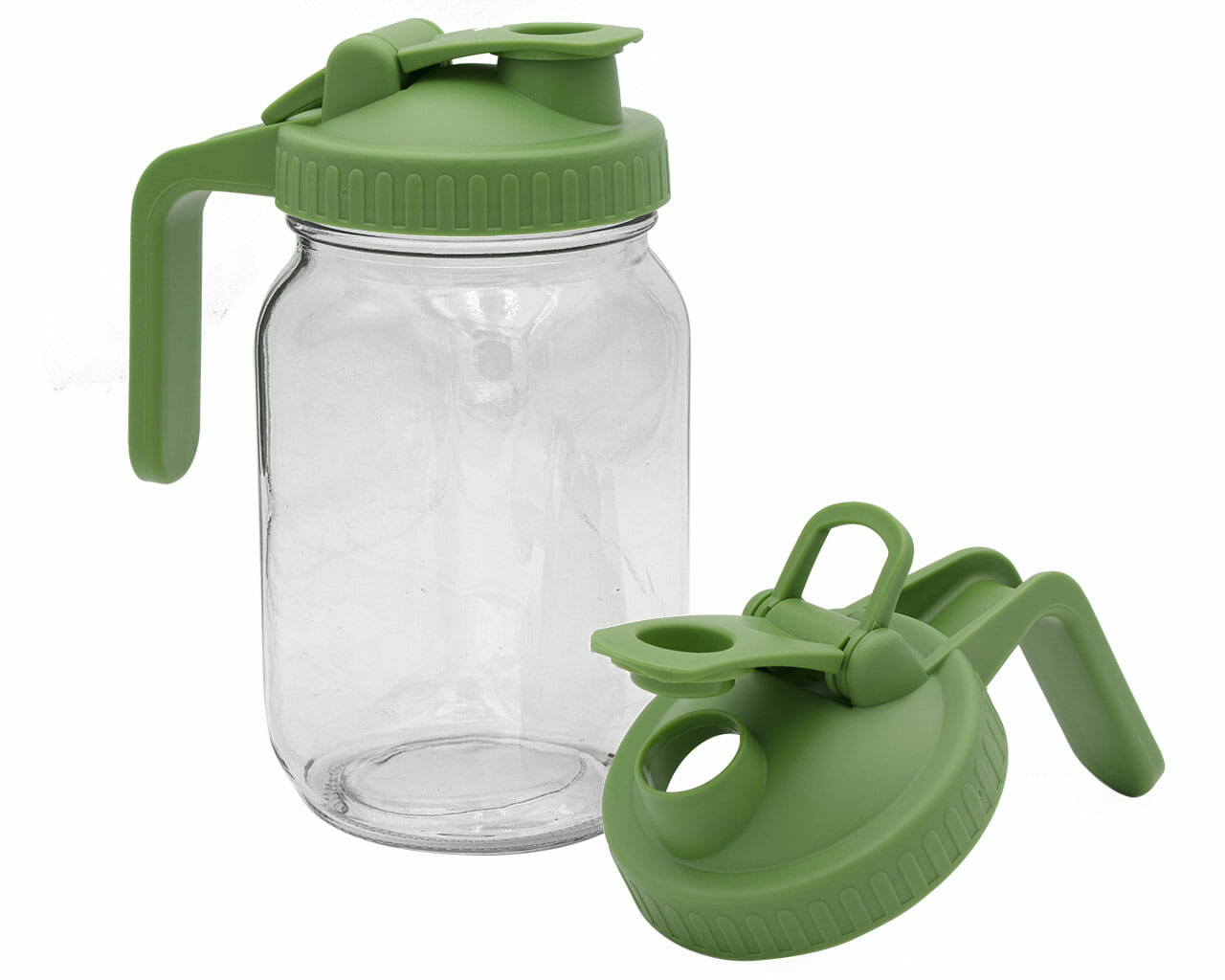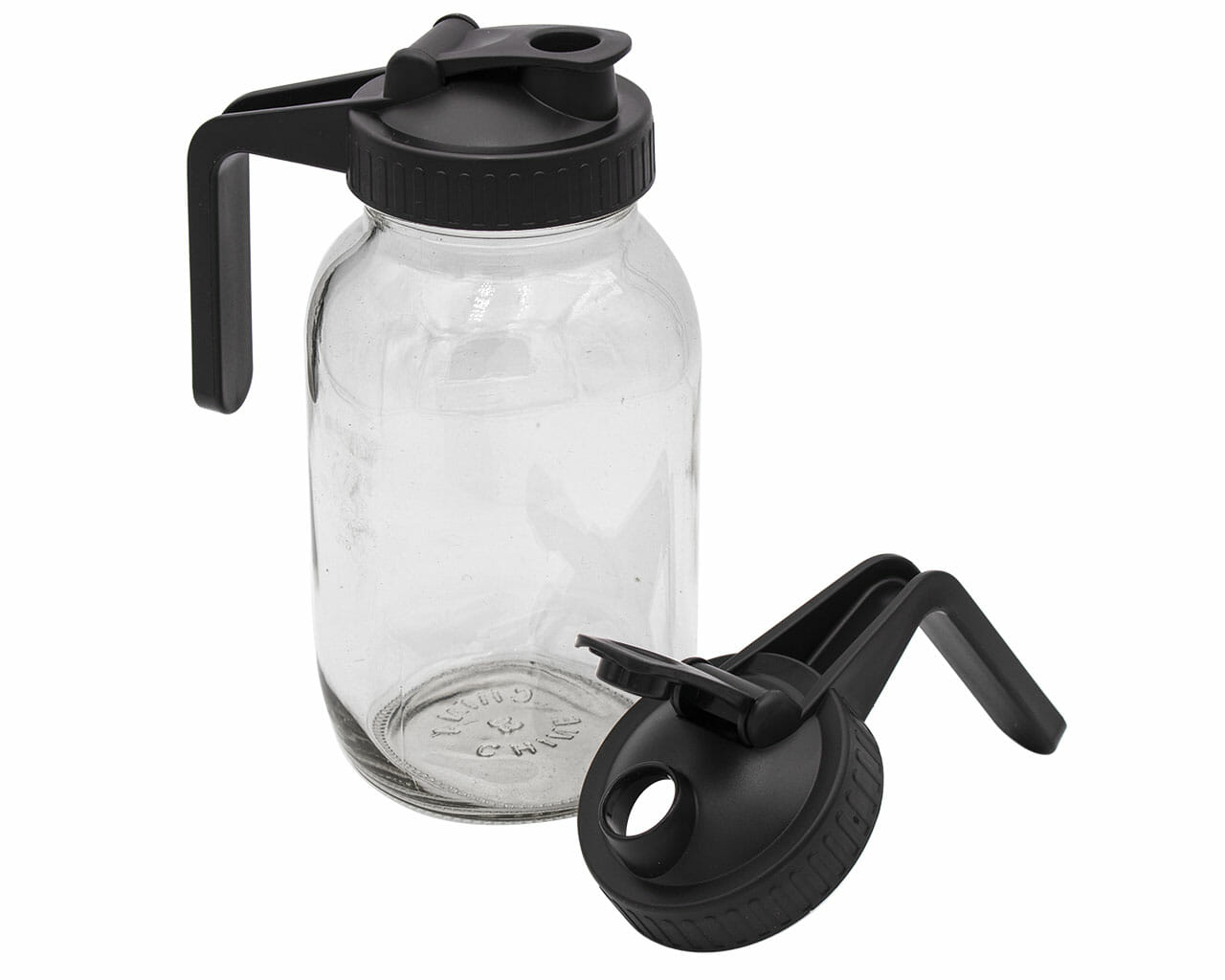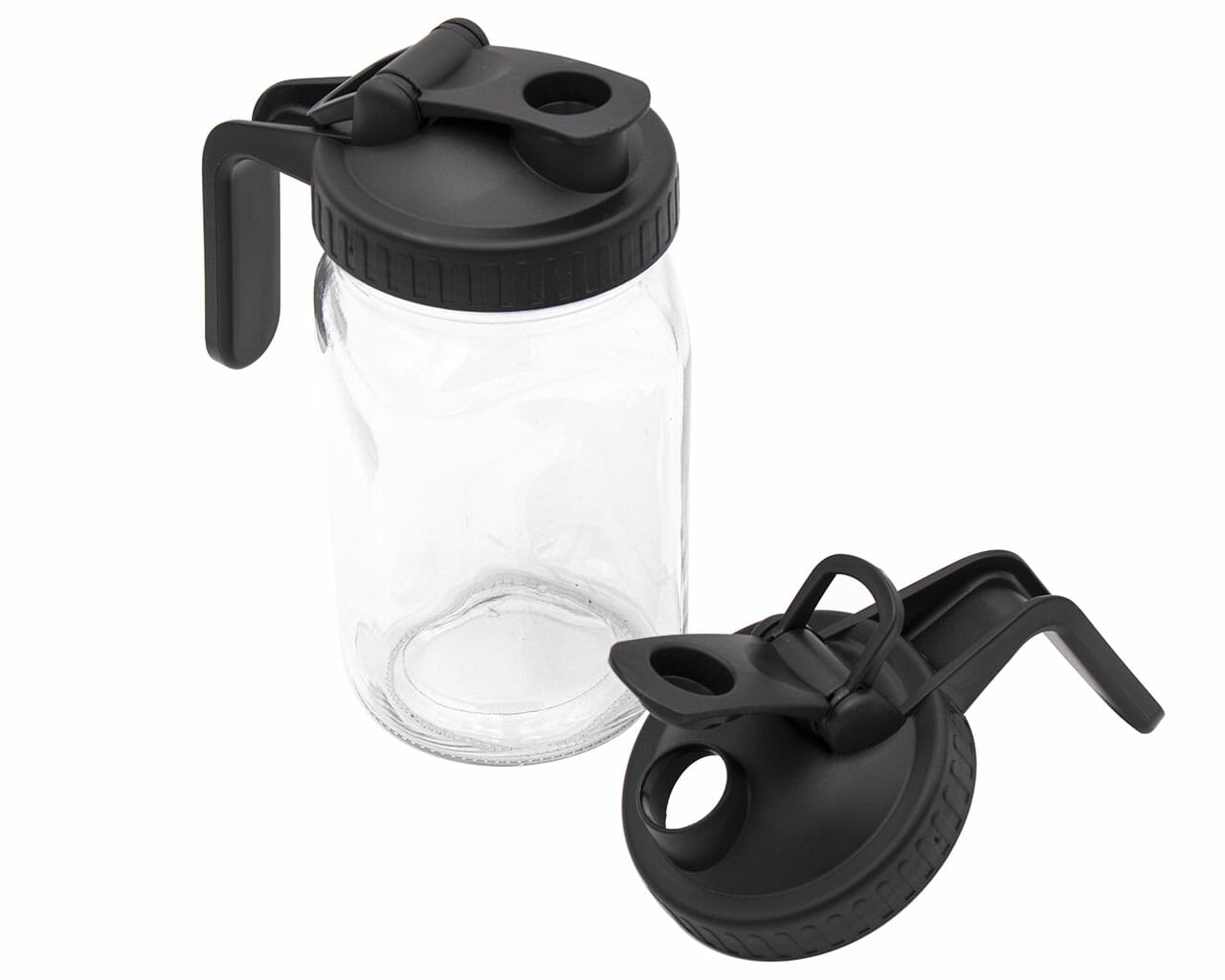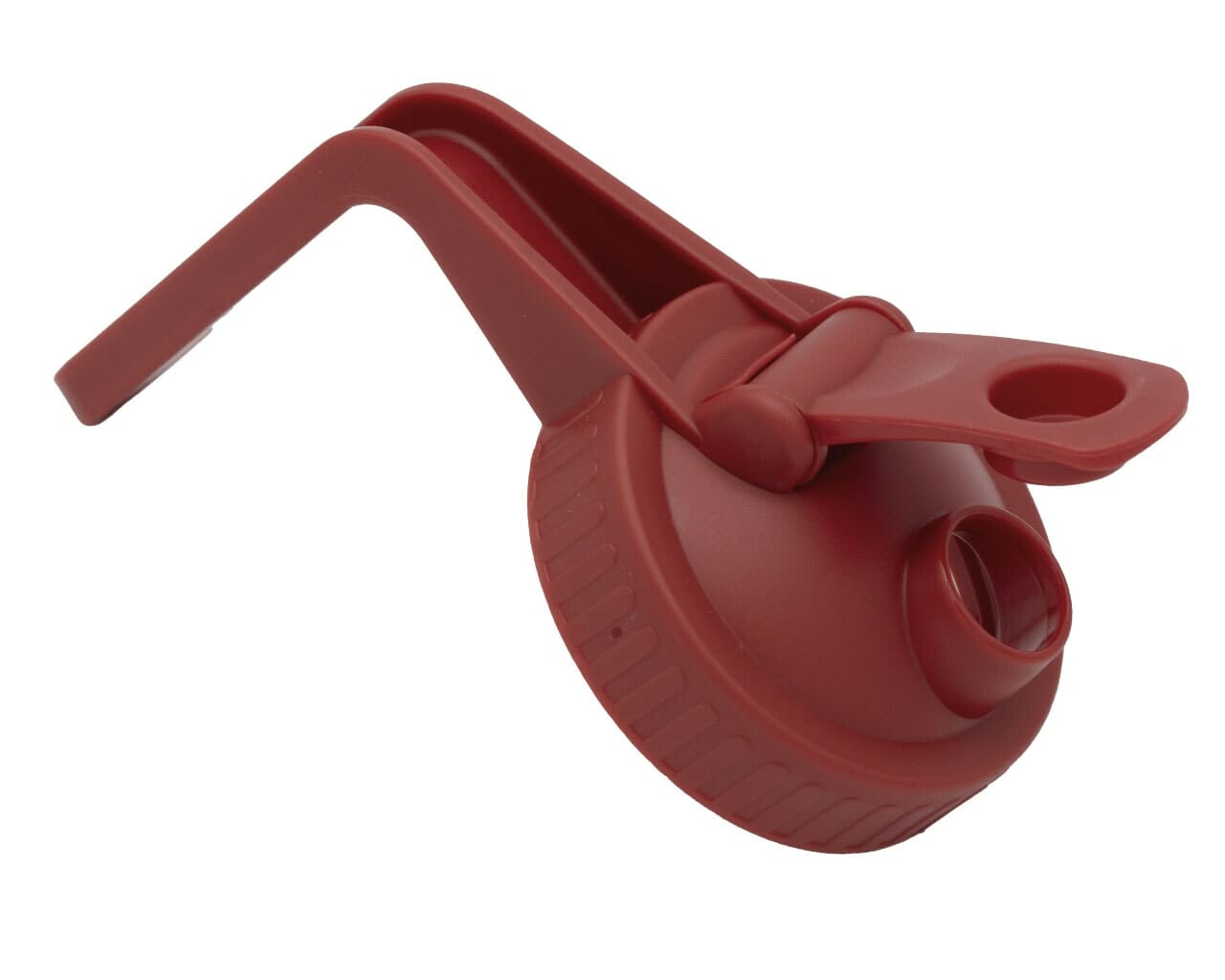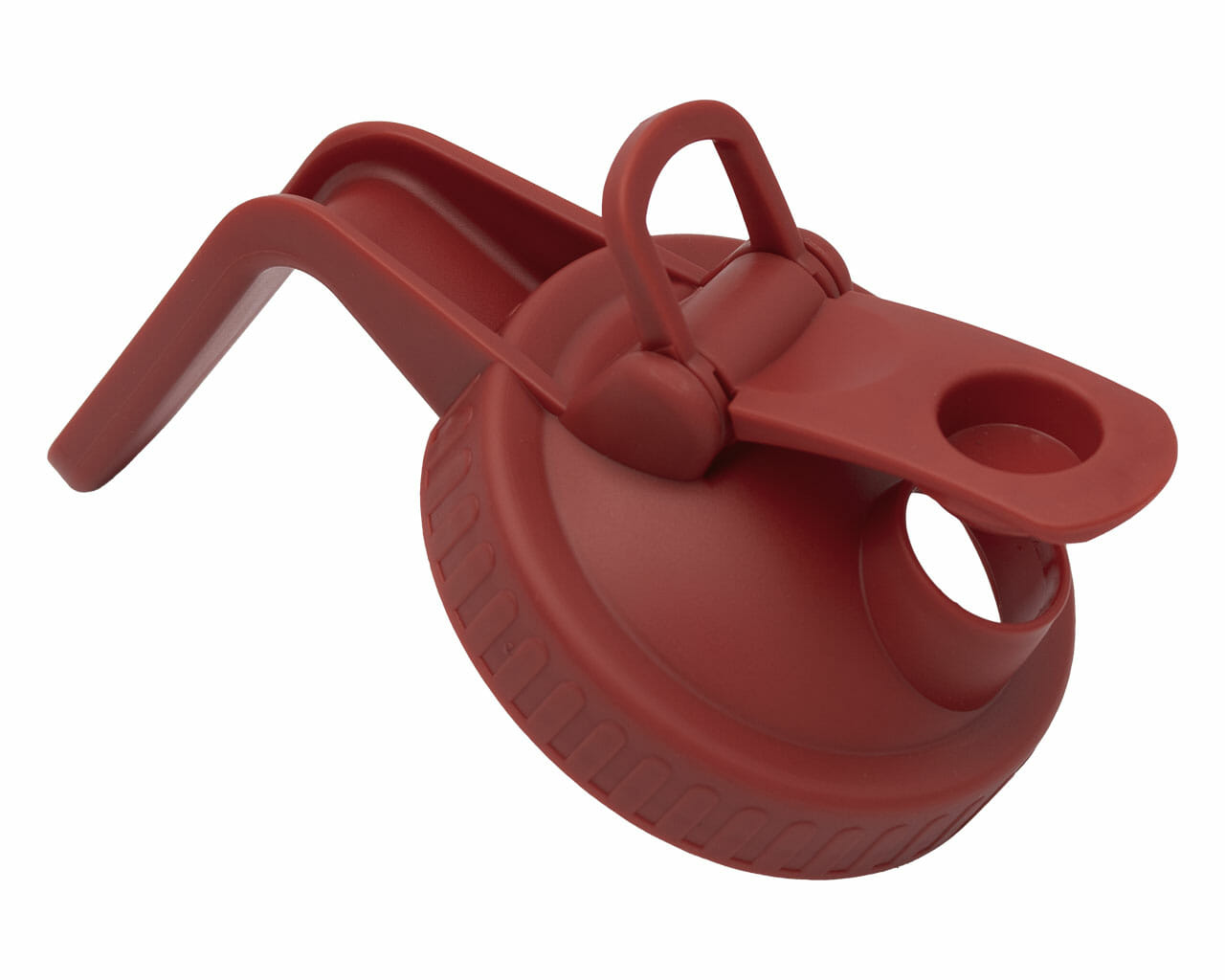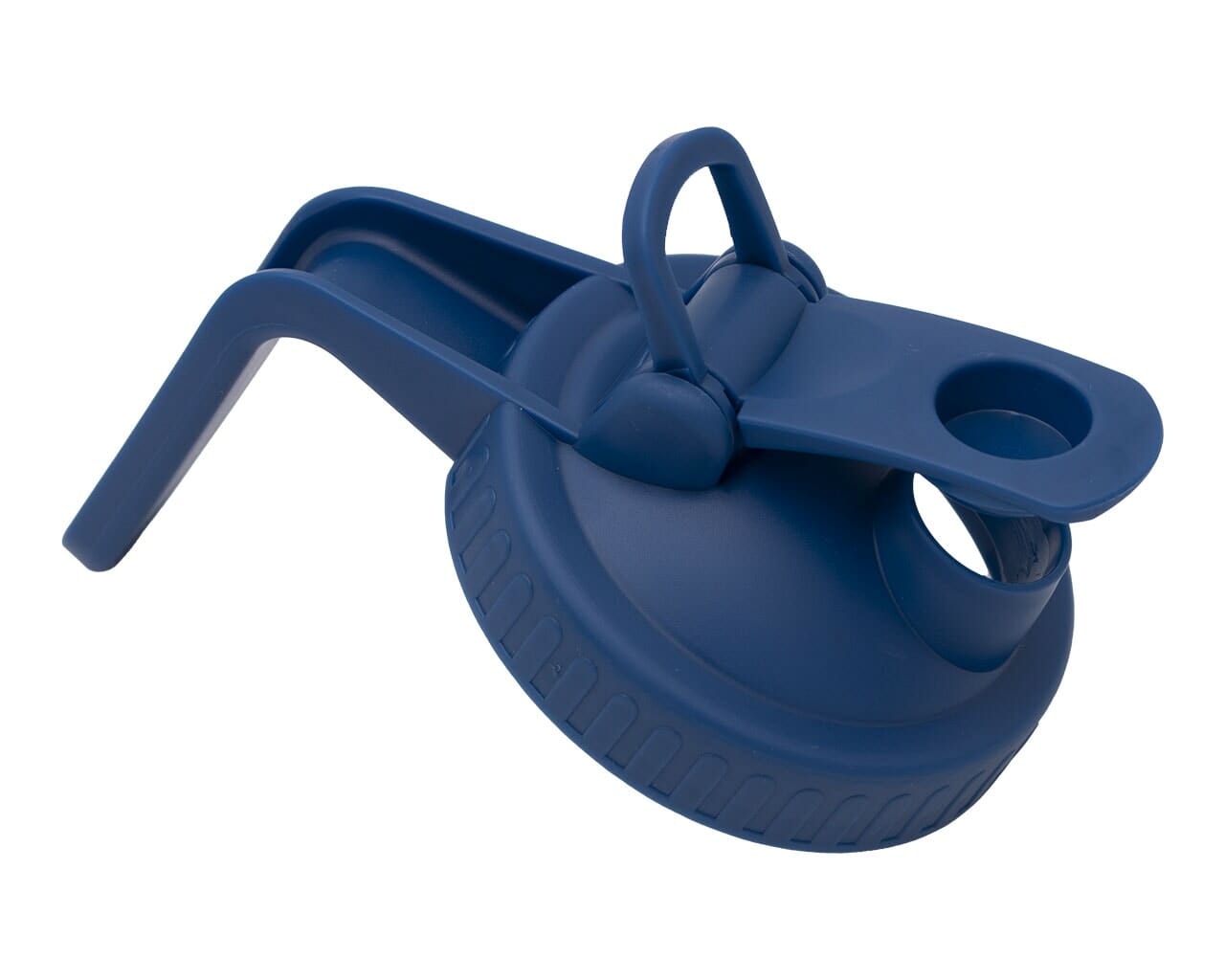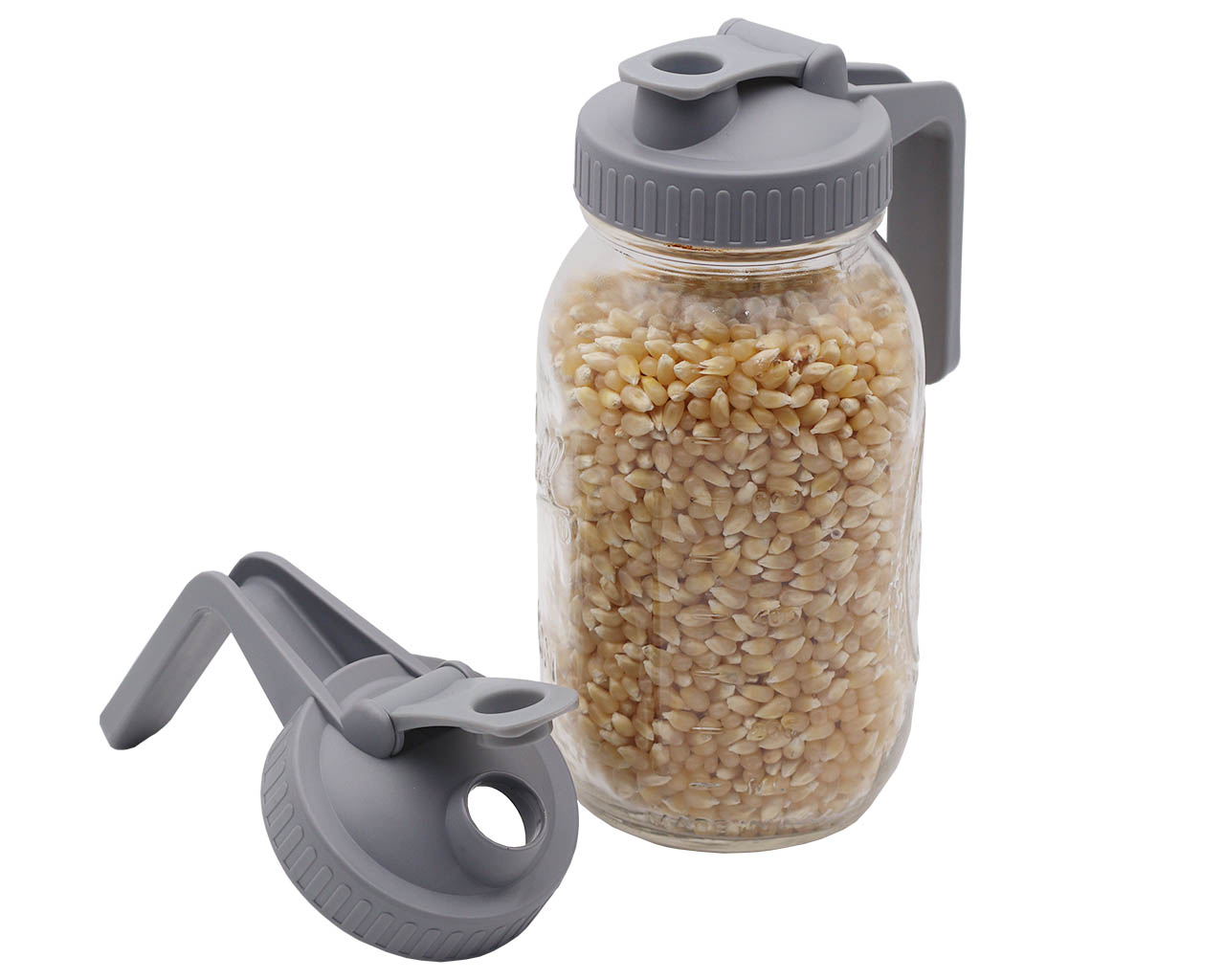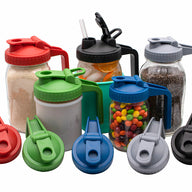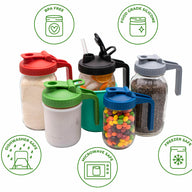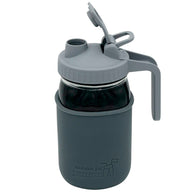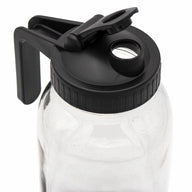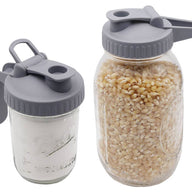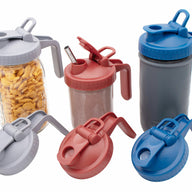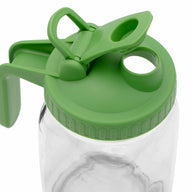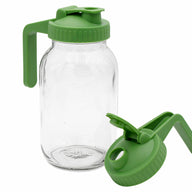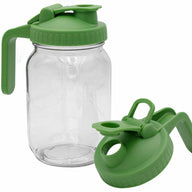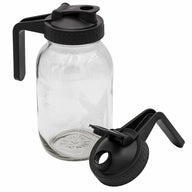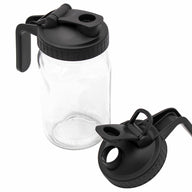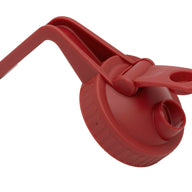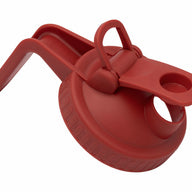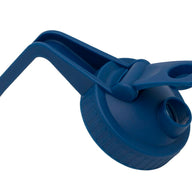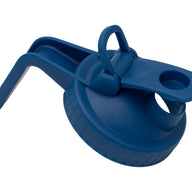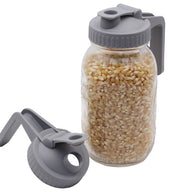 Product Description
There are almost infinite uses for our pitcher lids - they are almost as versatile as Mason jars themselves!
Microwave, dishwasher, freezer safe. Polypropylene plastic (BPA-Free) with silicone seal.
Fits a pint, quart, or half gallon Mason jar.
They have a 1" hole and a silicone gasket to prevent leaking. The silicone ring is different from any other products.
Just some of the many uses:
Making salad dressing - perfect for making and dispensing home made dressings and sauces. I even use one for gravy
Drinking lids - with or without a straw, these work great for almost any beverage
Dispenser lids - we keep seeds and nuts in jars, and they would work for lots of other pantry products. I use a lot of seeds in my morning smoothies, and I always keep a quart jar filled with mixed flax, chia, sesame, poppy, and hemp seeds
Pouring lids - we always have a few half gallon jars of juice, kombucha, tea, or iced coffee in our fridge. Without a pitcher lid they dribble a little when I pour out of them, but now they pour cleanly and there is no lid to set down while I am holding my glass and the jar
Store cooking liquids - keep your oils, vinegars, liquid aminos, and other cooking sauces neatly organized in Mason jars. Air tight storage and clean pouring.
Protein shake lids - Makes a perfect protein shaker cup
Pet treats - Our cats can't chew through a glass jar
Candy jar - Pour out a few M&Ms at a time
Love everything I order. I have a request for liquor pour spouts..
As seems great
Seems to work great and is well made, but with everything, the true test is longevity.
I ordered three lids, one for me. Two for door prizes. For some reason, I thought they would be soft rubber. But they are hard plastic. Work great. I make my own creamer and hated using the metal ring. Love that I can just pop the cap and pour.
Love these crazy things!!
I saw these on line and considering I have a dozen or so Mason jars laying around, I decided to order a couple . At first I wsn't sure what I would put in the jars, but after they came I put my flavored coffee grounds in them. So much easier then digging into the bags, I then ordered several more for the smaller jars! I love these crazy things!!
Learn More about Mason Jar Lifestyle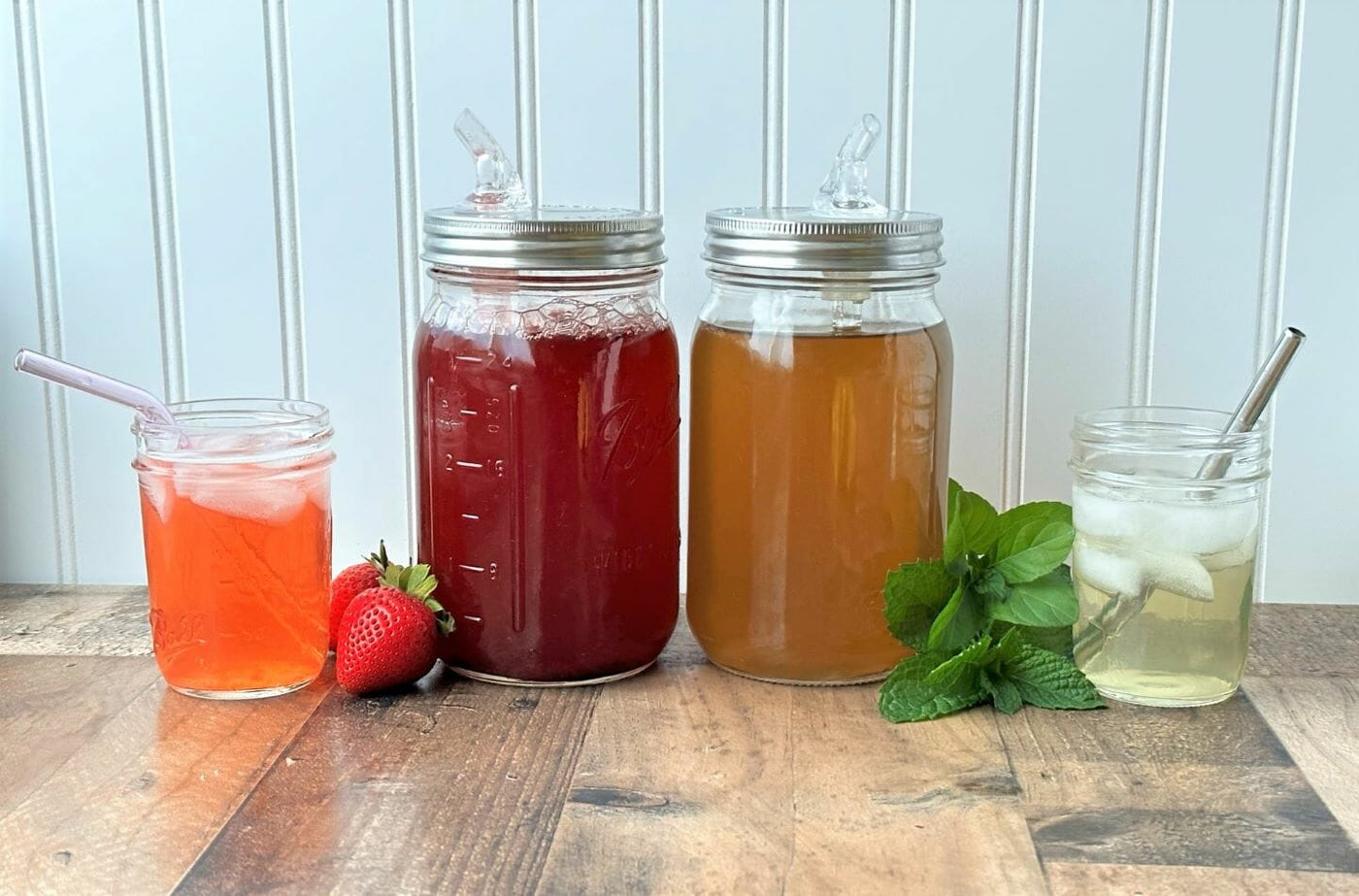 Check Out Our Blog
Find the latest recipes, DIY projects, and much more. All created and curated by our Mason jar experts.
View the Blog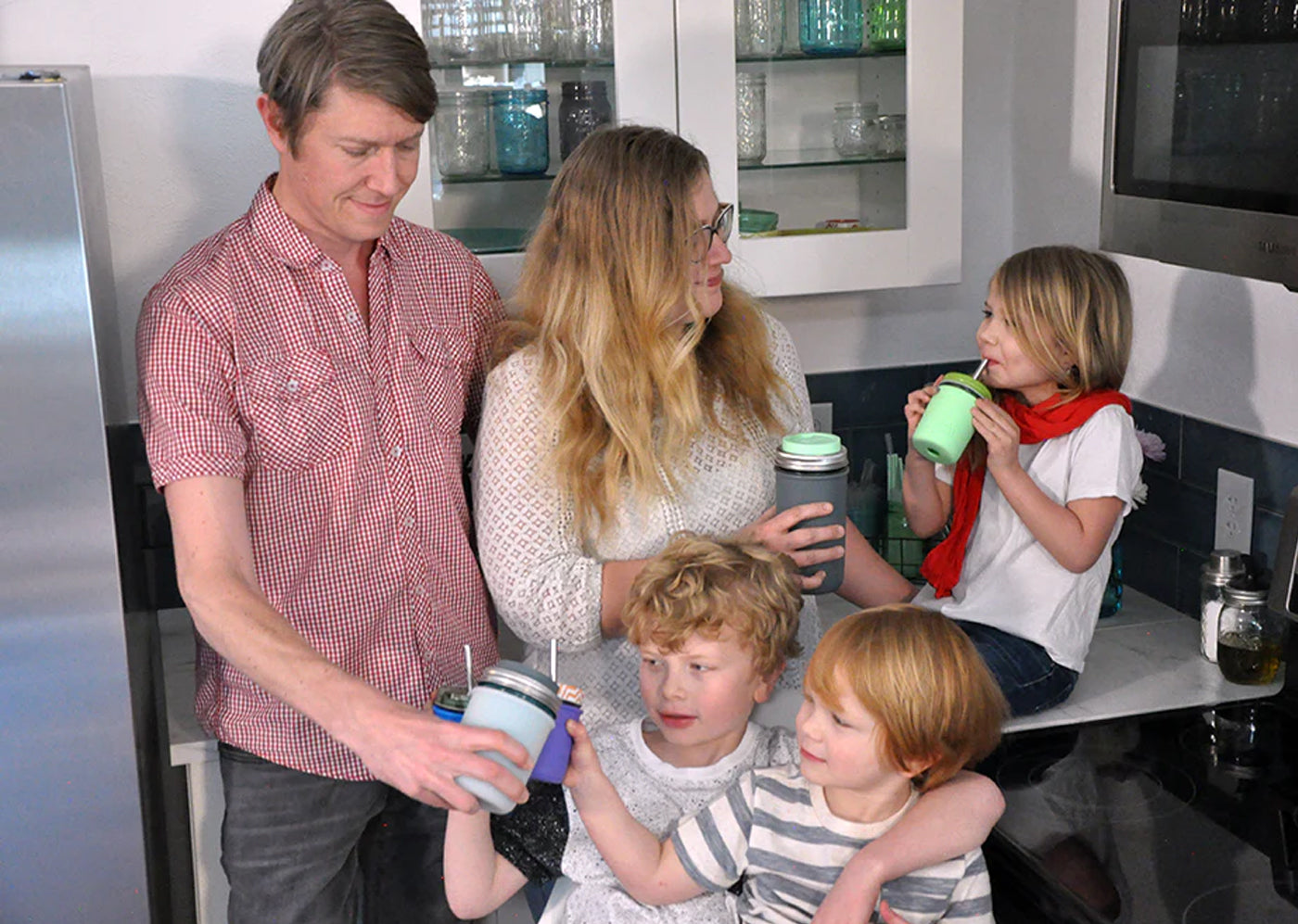 Our Story
We're proud to be a Colorado-based small, family-owned business and your home for authentic, eco-friendly mason jar innovations.
Hear our Story