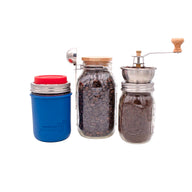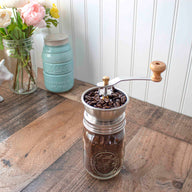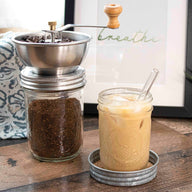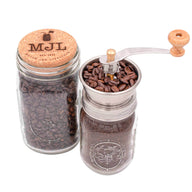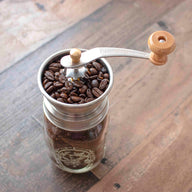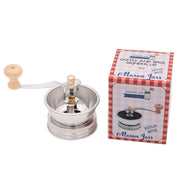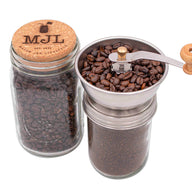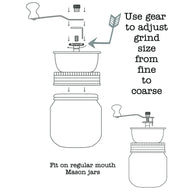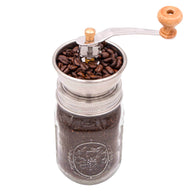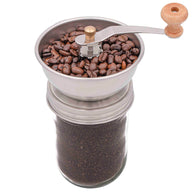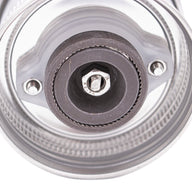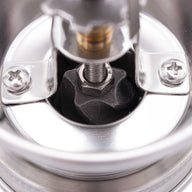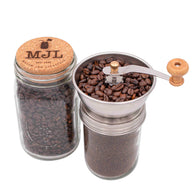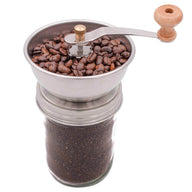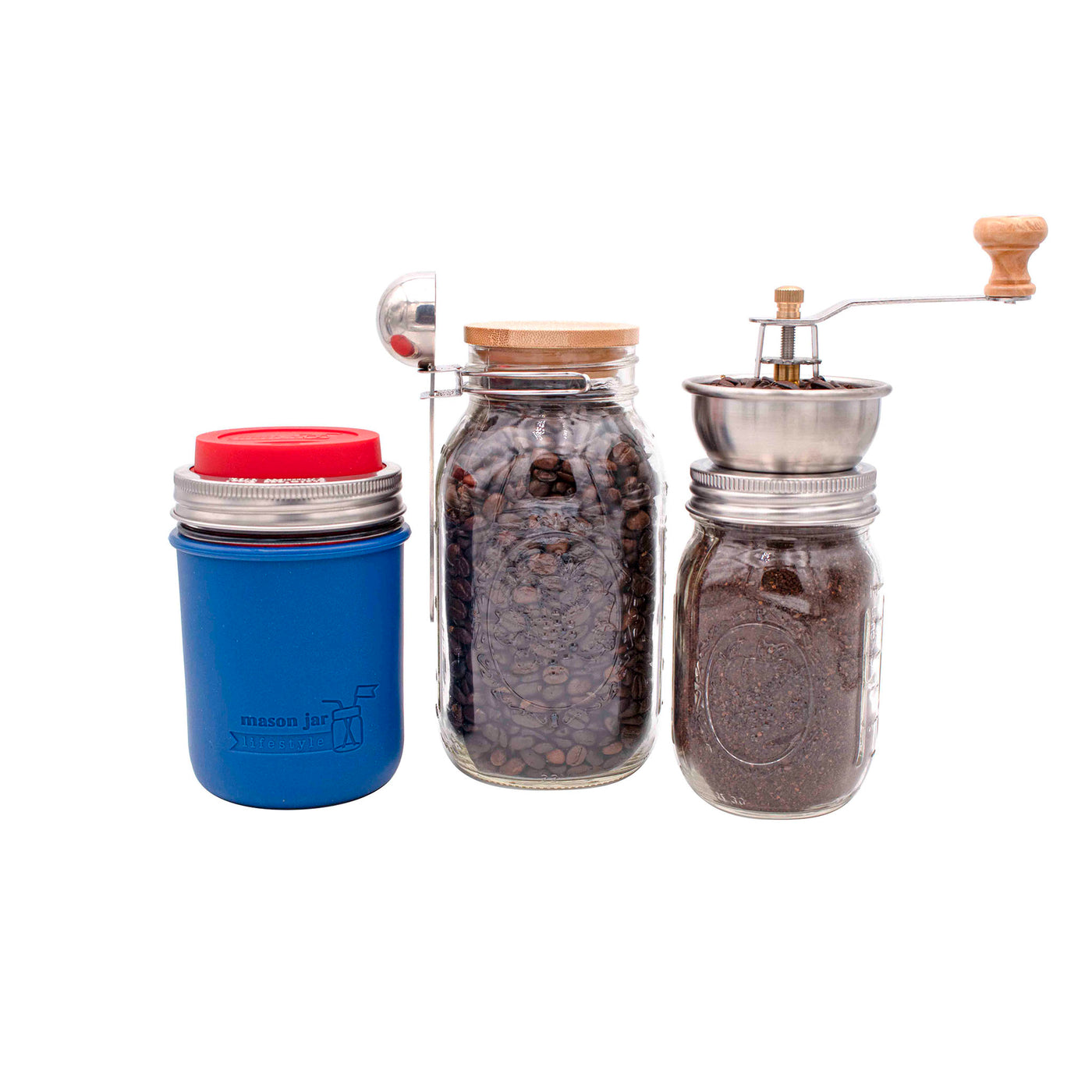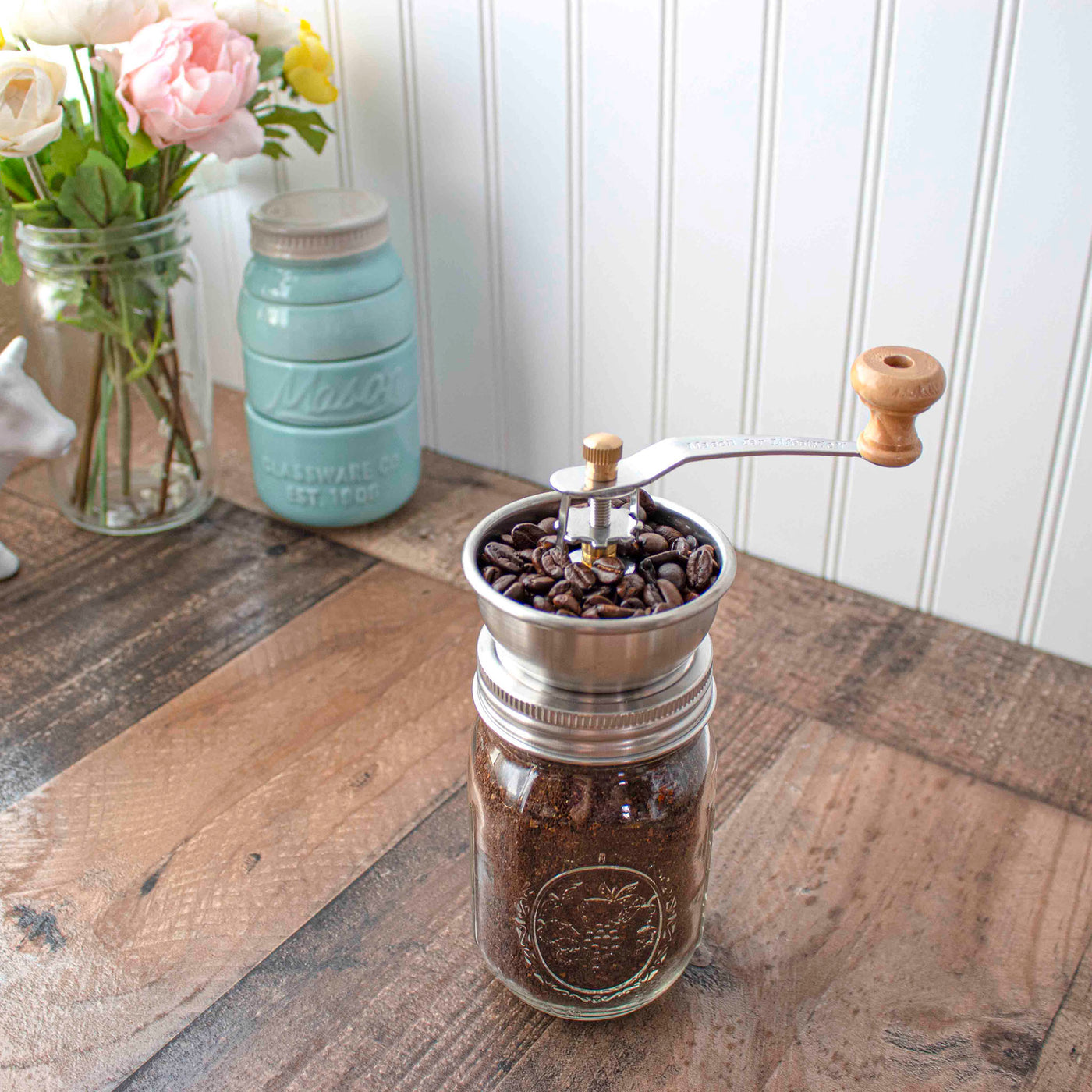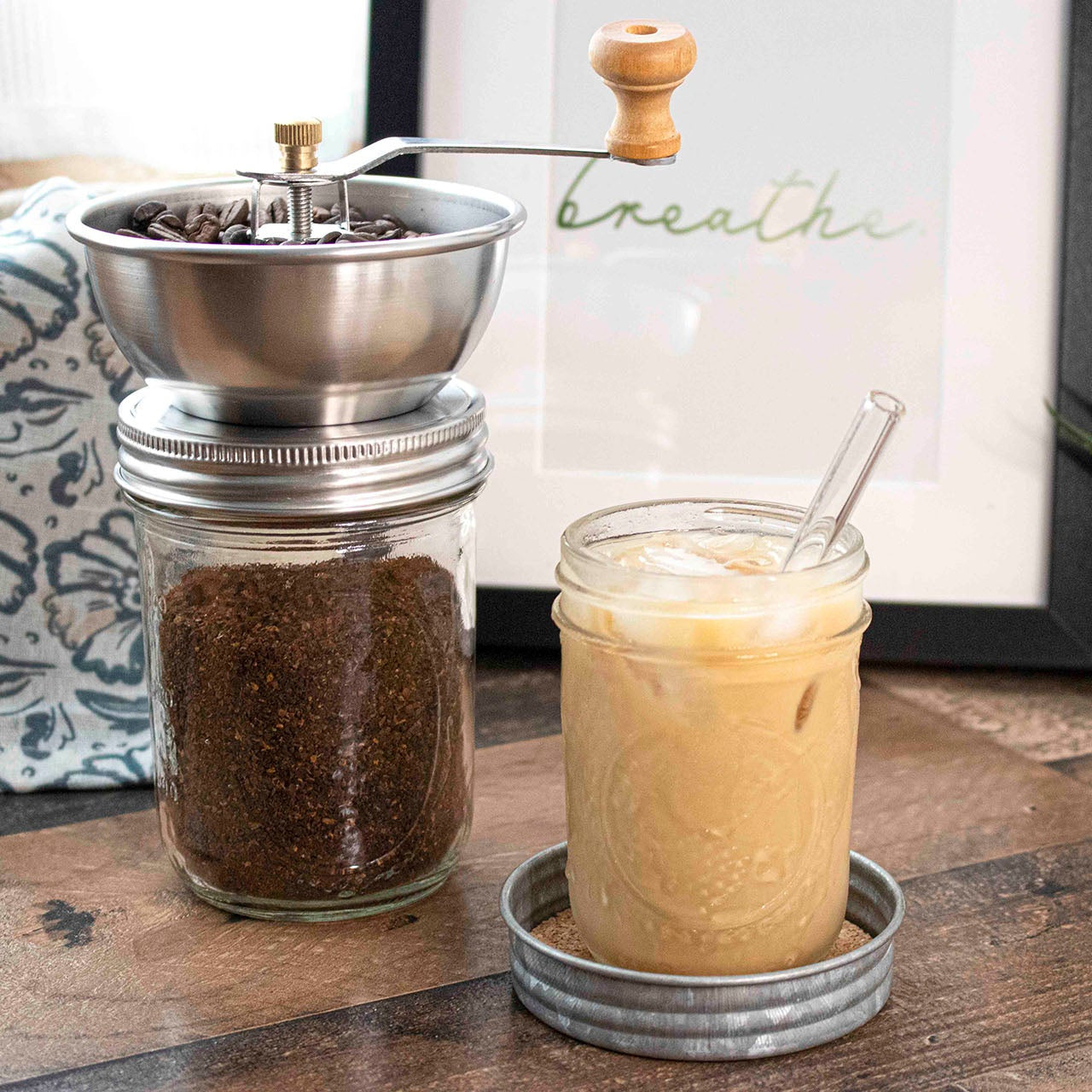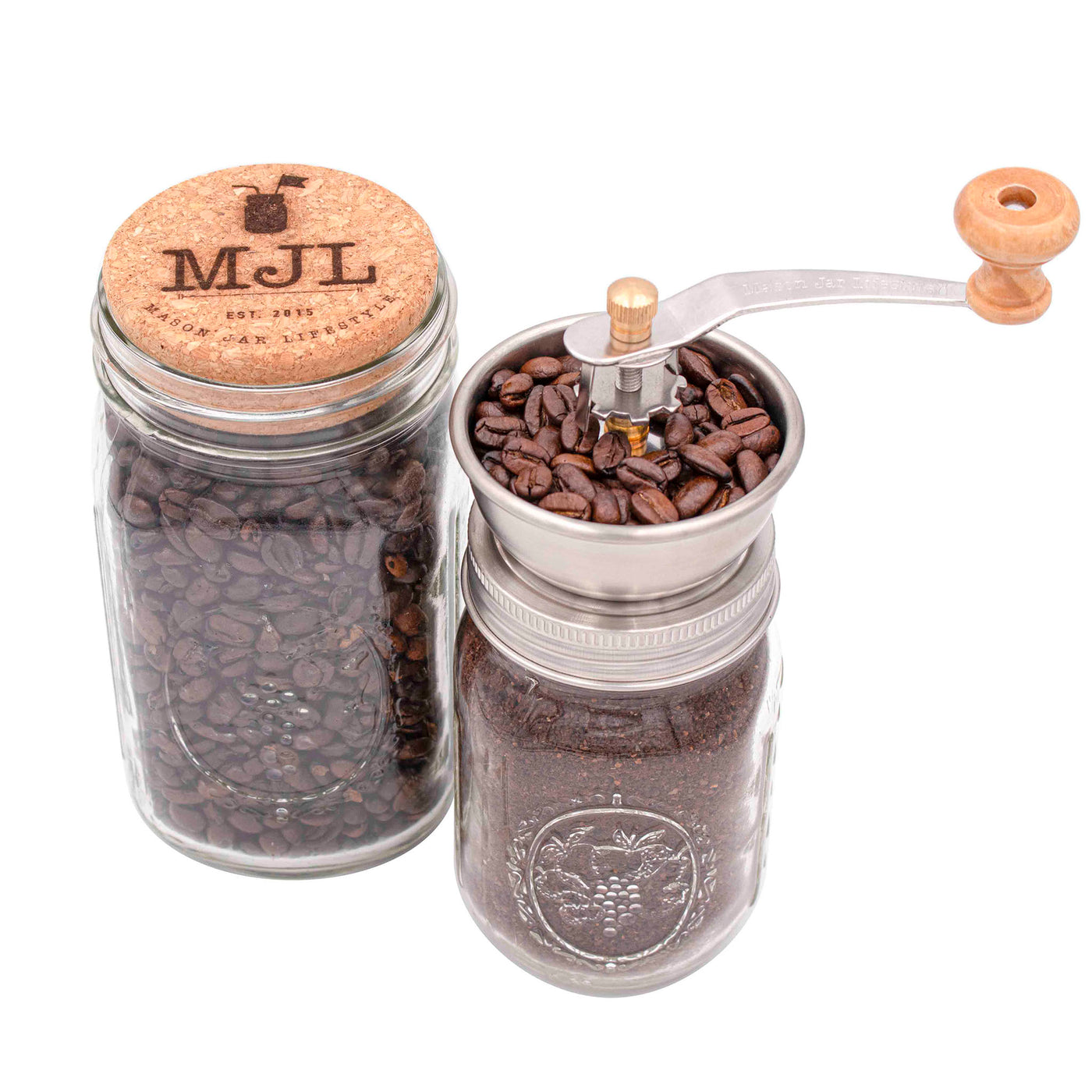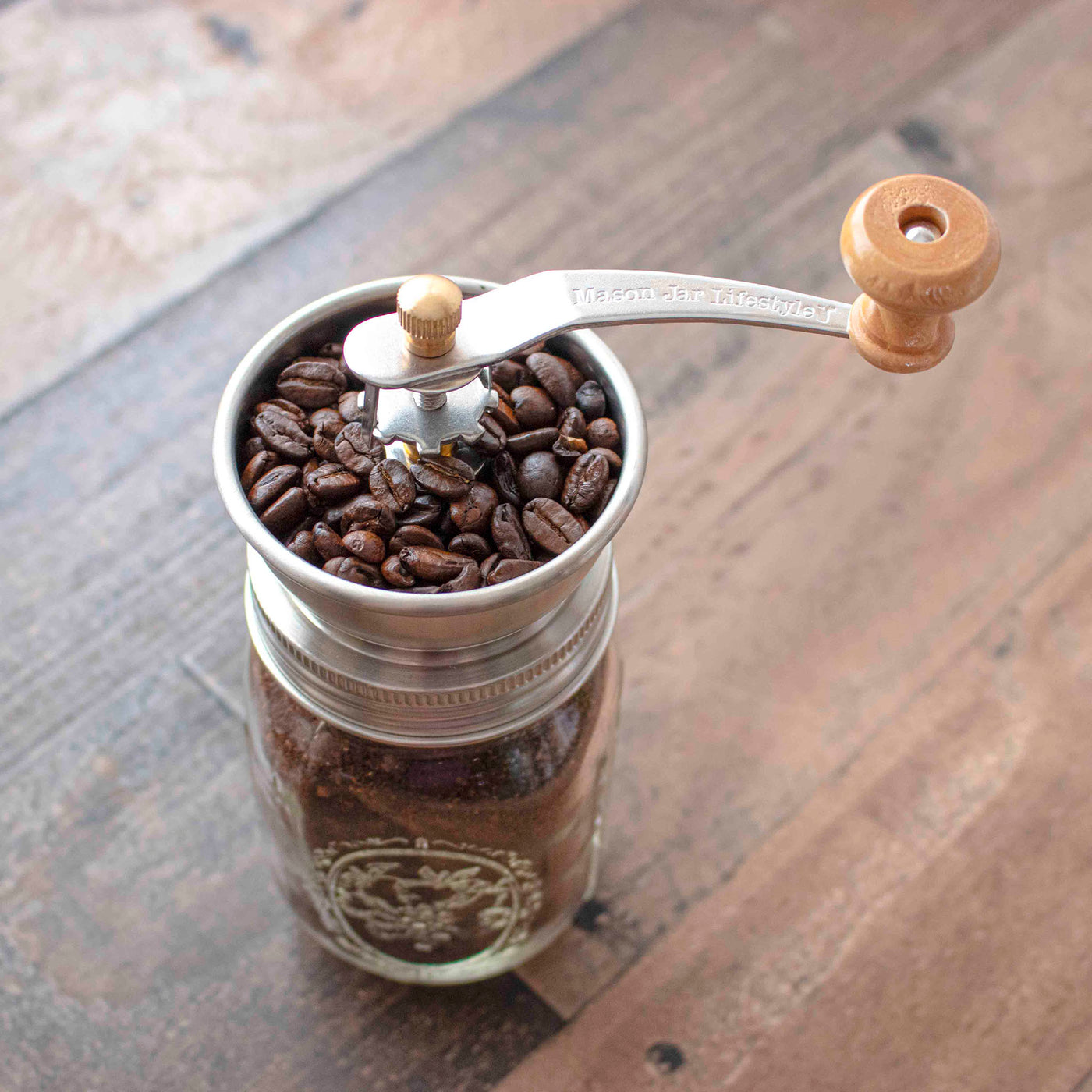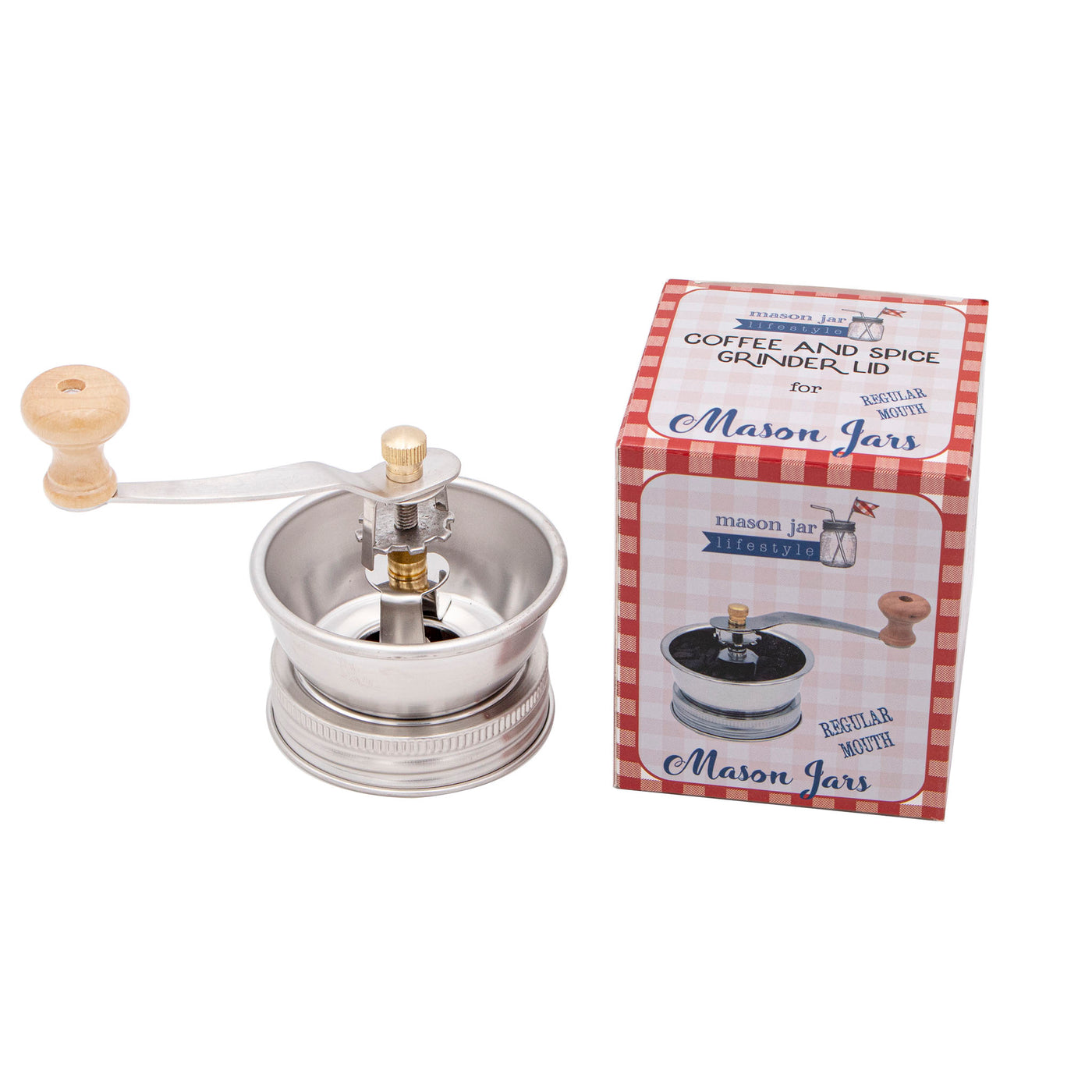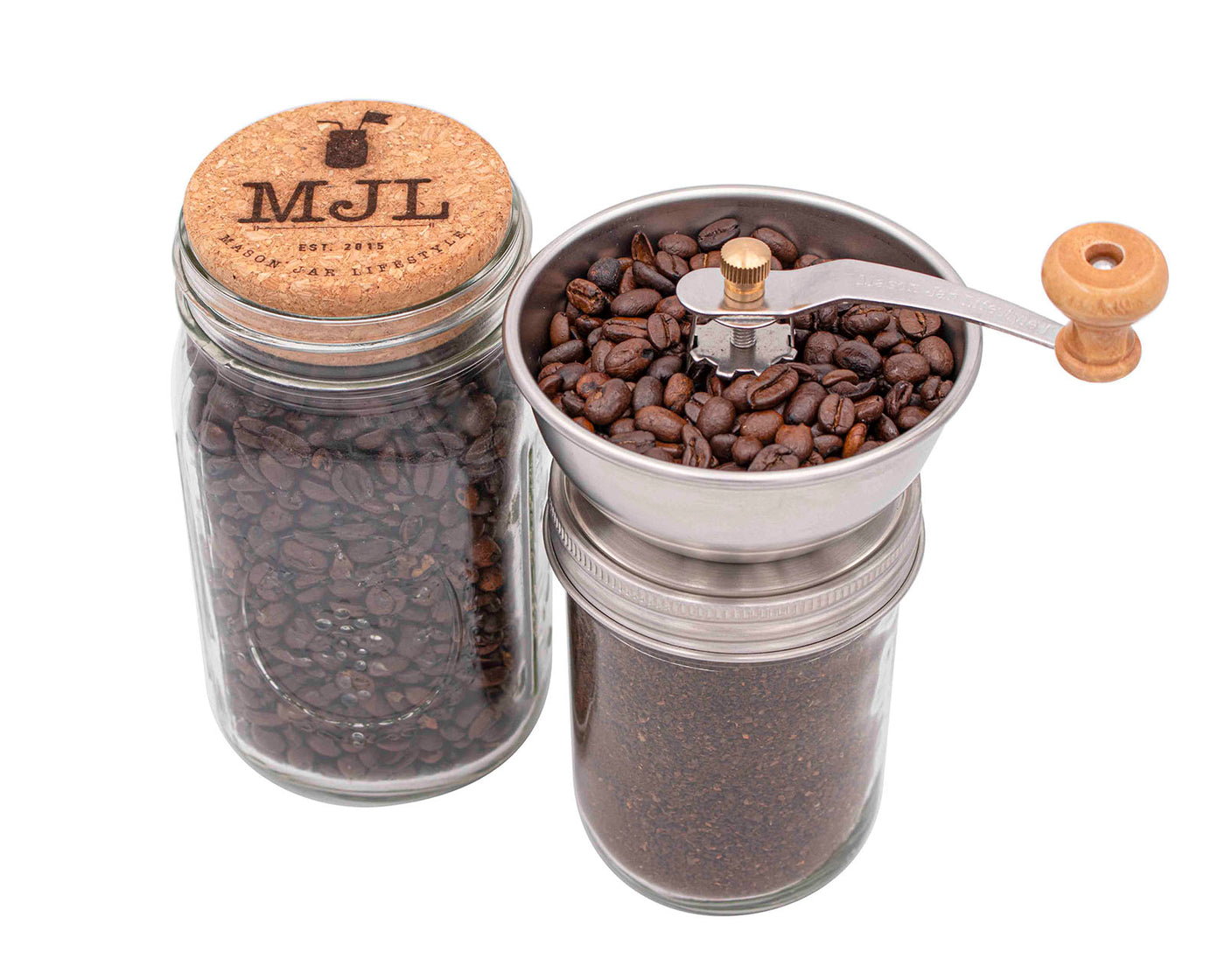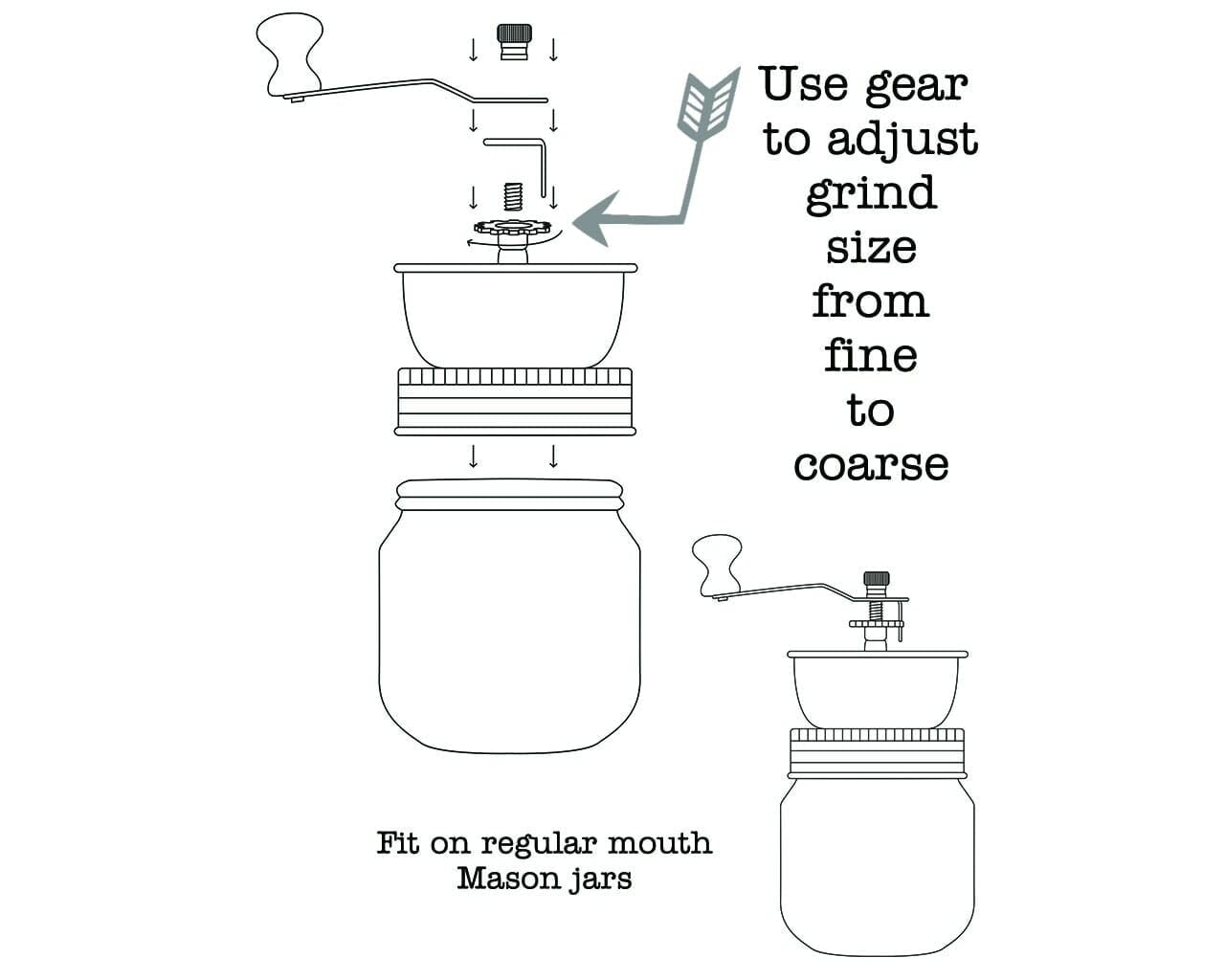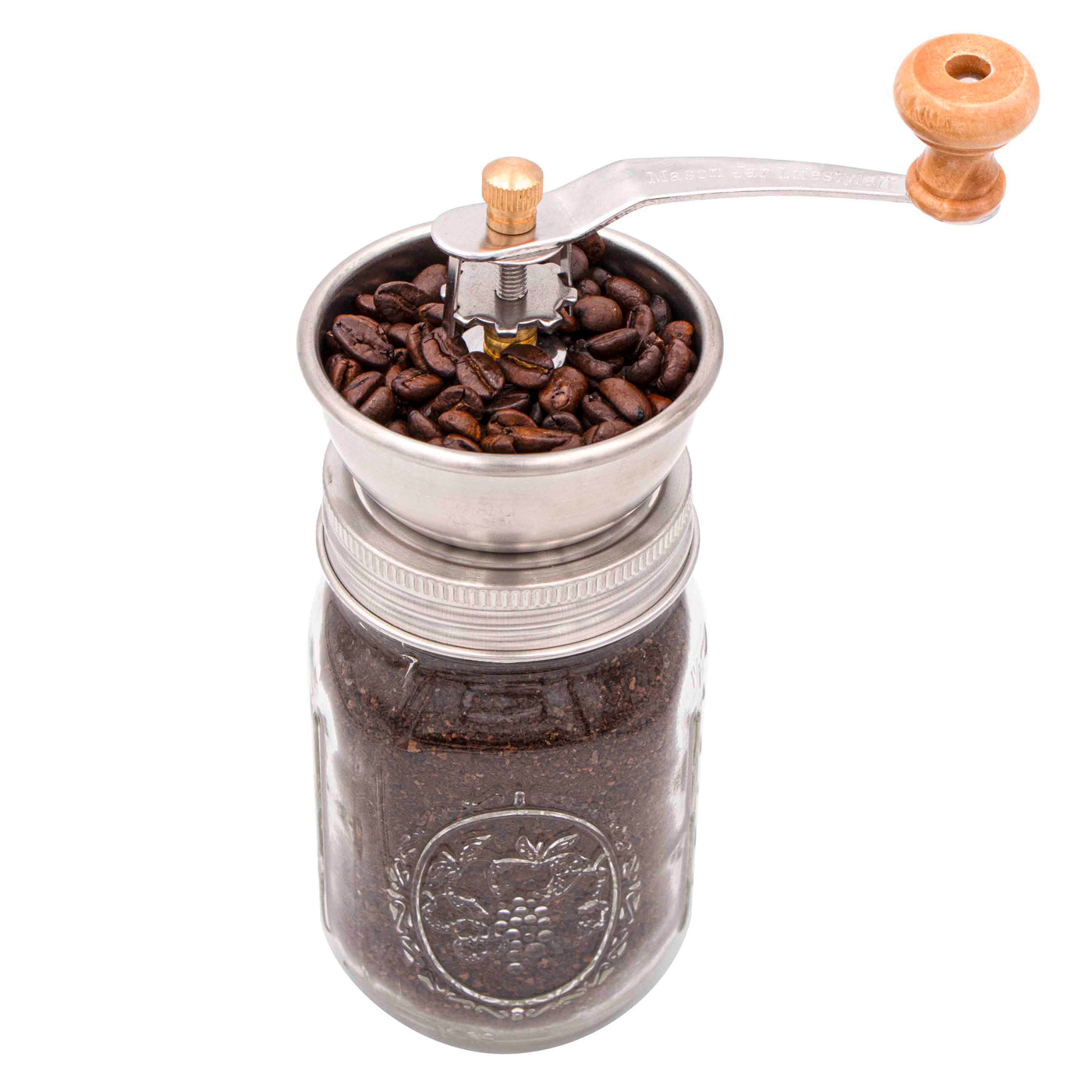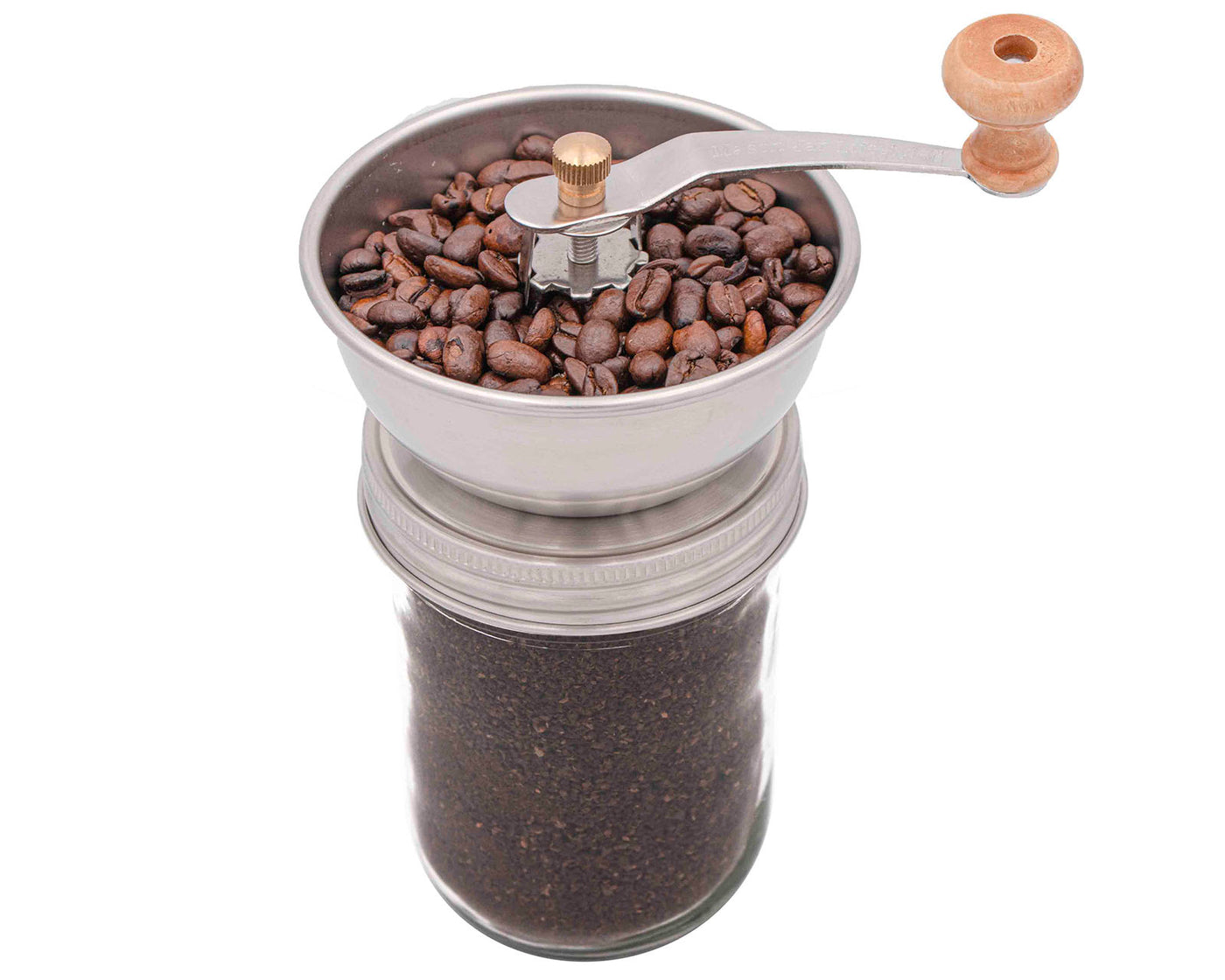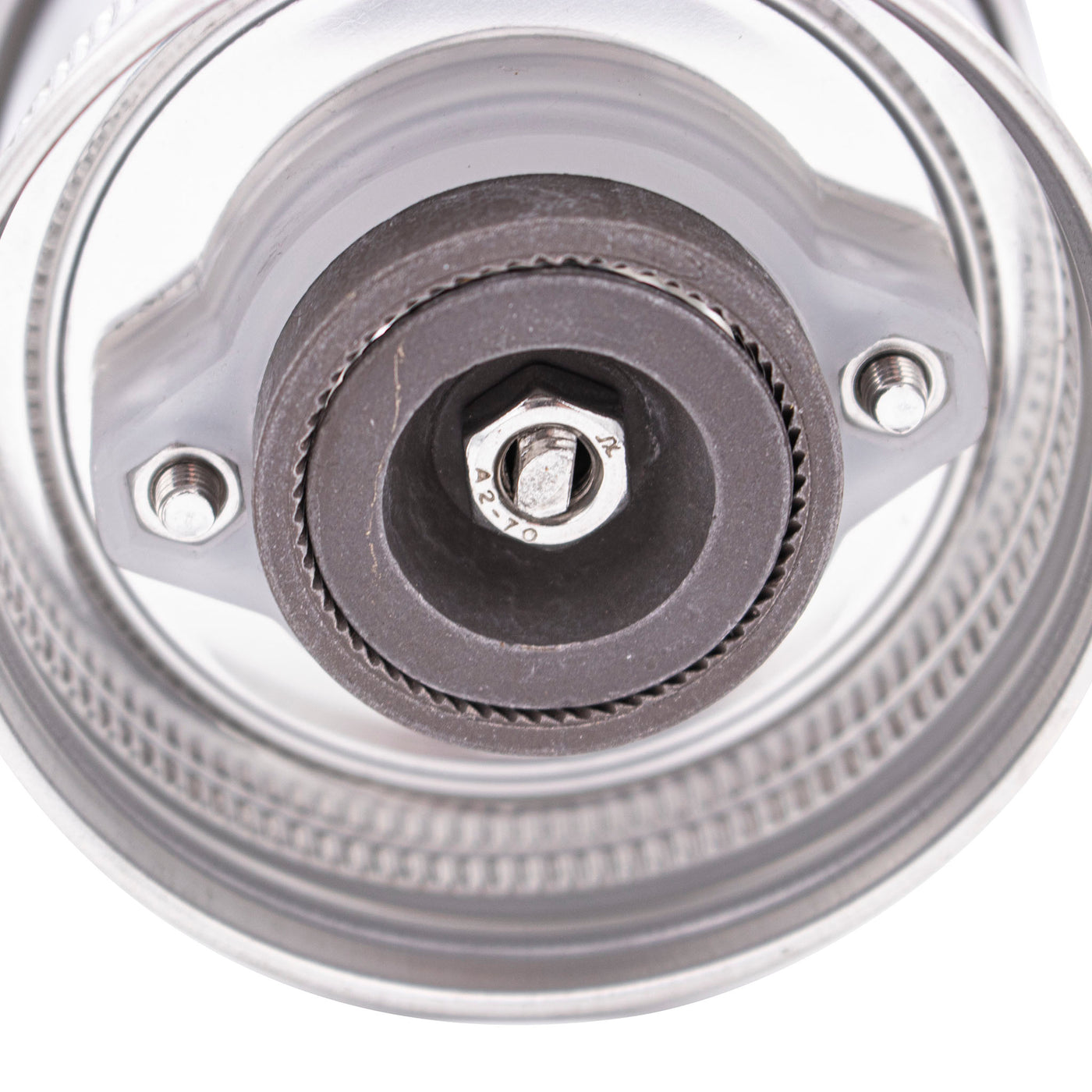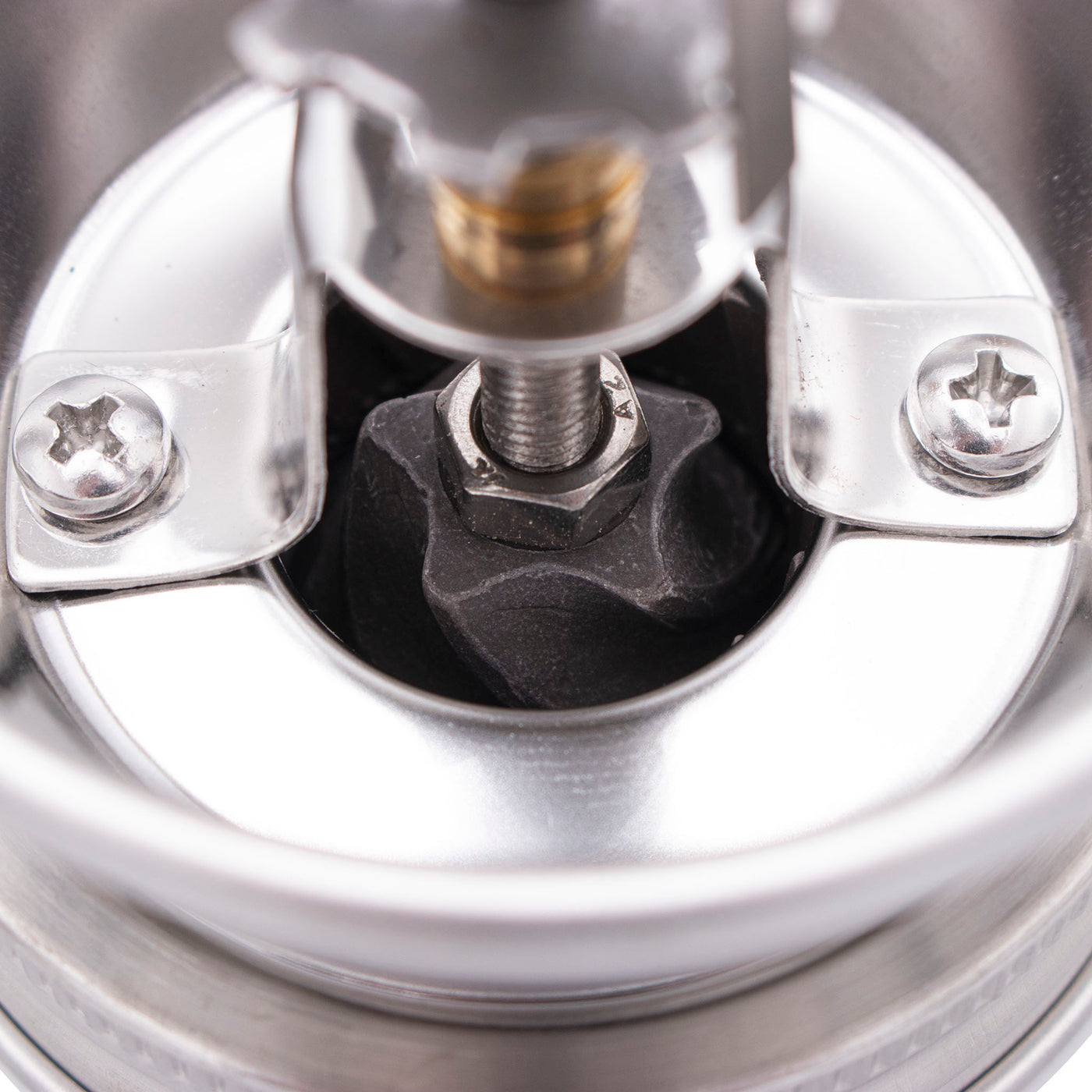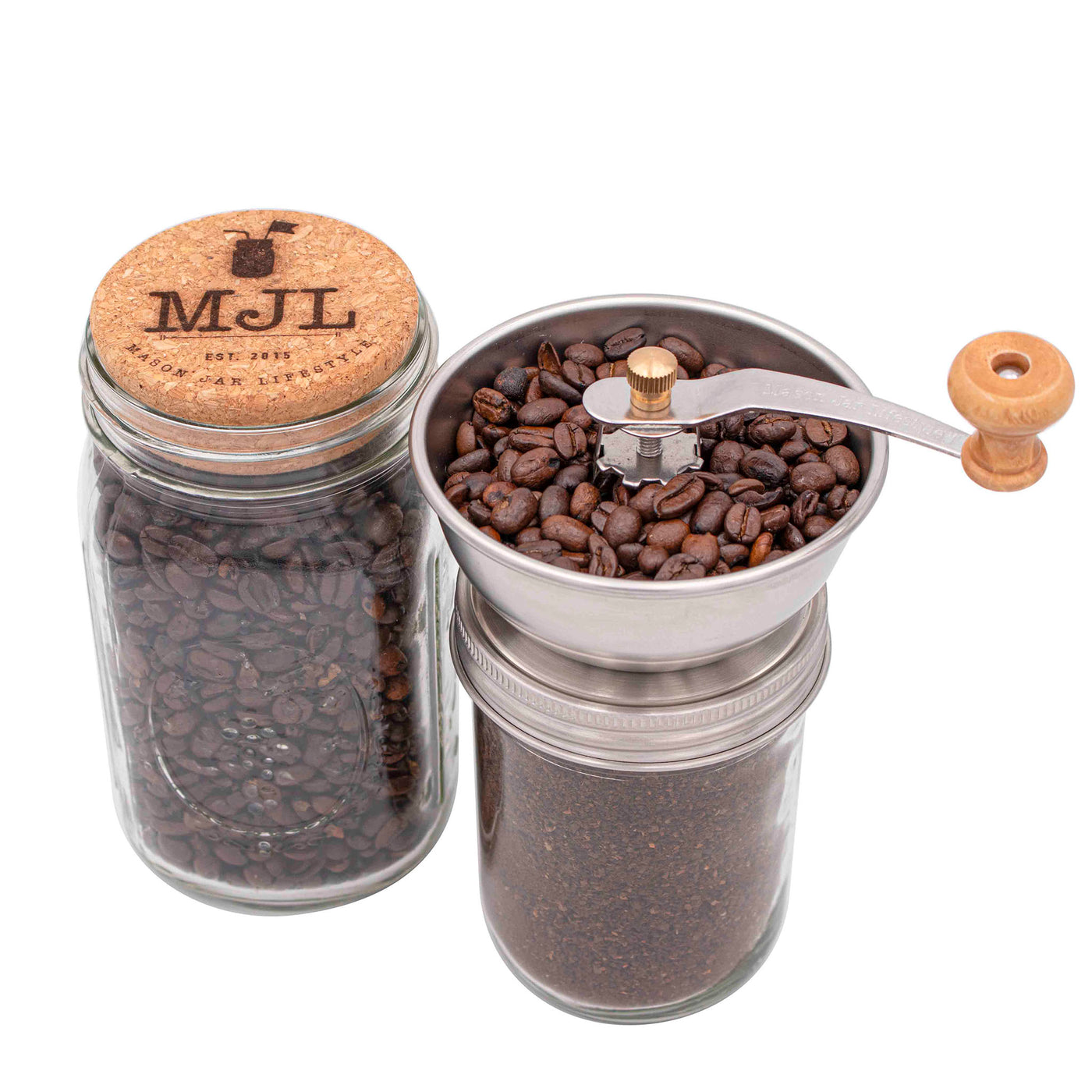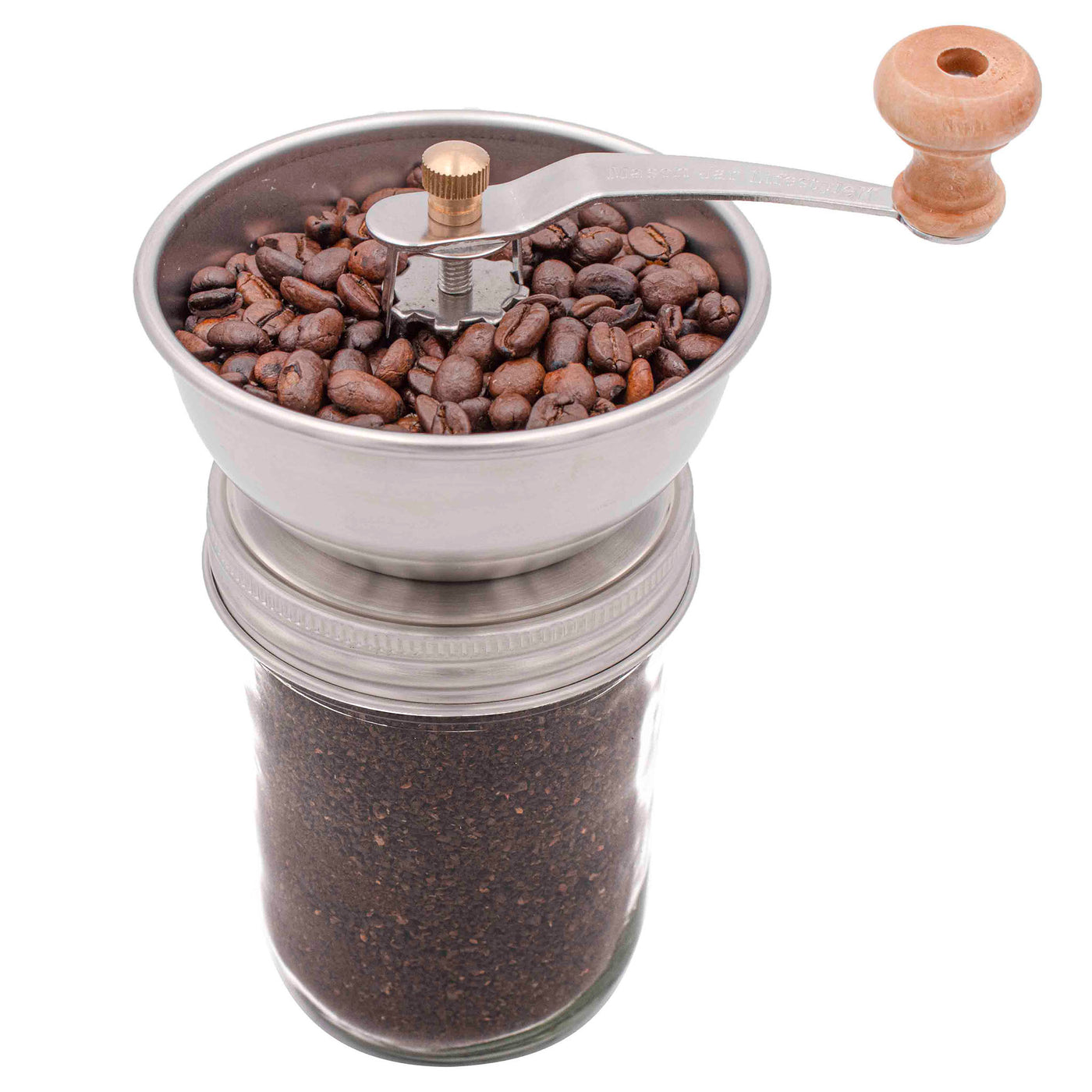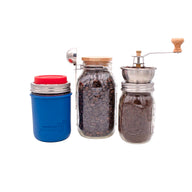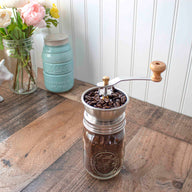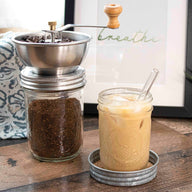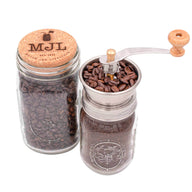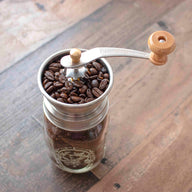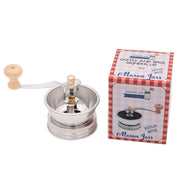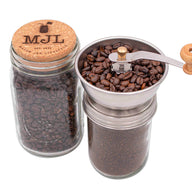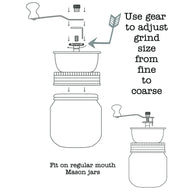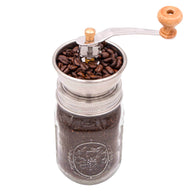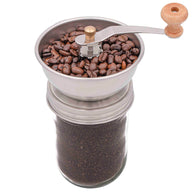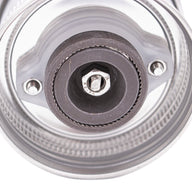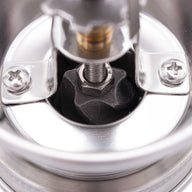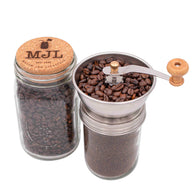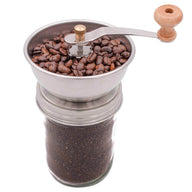 Product Description
Great for camping, power outages, or your off-the-grid cabin in the woods.
A perfect gift for the coffee geek in your life.
The cup, lid, and handle are made of stainless steel. The grinder is ceramic.
The grinder will come set to a very fine grind.
To adjust the grind size:
Remove the gold nut, the handle, and the round piece under the handle.
Now screw the gear shaped piece up and down the threaded rod. You will see the 2 pieces of the grinder moving closer or farther apart.
Works great!
I love it! I only wish I would have gotten one for a wide mouth jar, if they have one.
I haven't tried it yet, but it looks to be well made, and so far I am pleased with it.
Just needed a lid
I love my grinder. I use it for whole bean coffee. It's makes a much more consistent grind than my old electric grinder. However, the beans kept jumping out of the grinder. I saw a lid to my husband's yogurt empty yogurt container and the proverbial light bulb went off. I cut a slit in the side and a small hole int he middle. then cut around the edge to roughly the size of the grinder. I lift it slightly to add more beans and grind away as fast as my arm allows and not one bean fell out of the grinder!! Now it's perfect!
Learn More about Mason Jar Lifestyle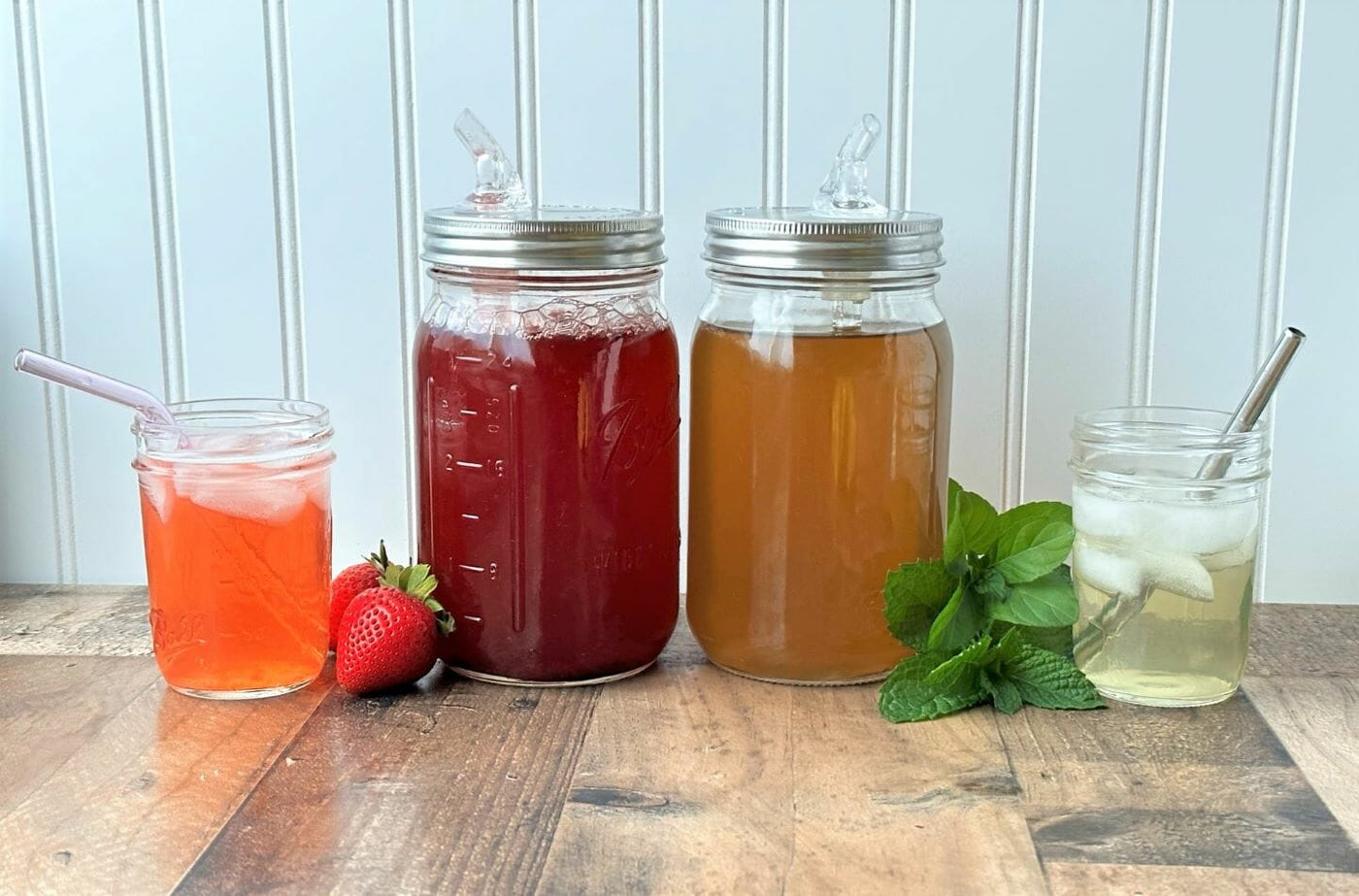 Check Out Our Blog
Find the latest recipes, DIY projects, and much more. All created and curated by our Mason jar experts.
View the Blog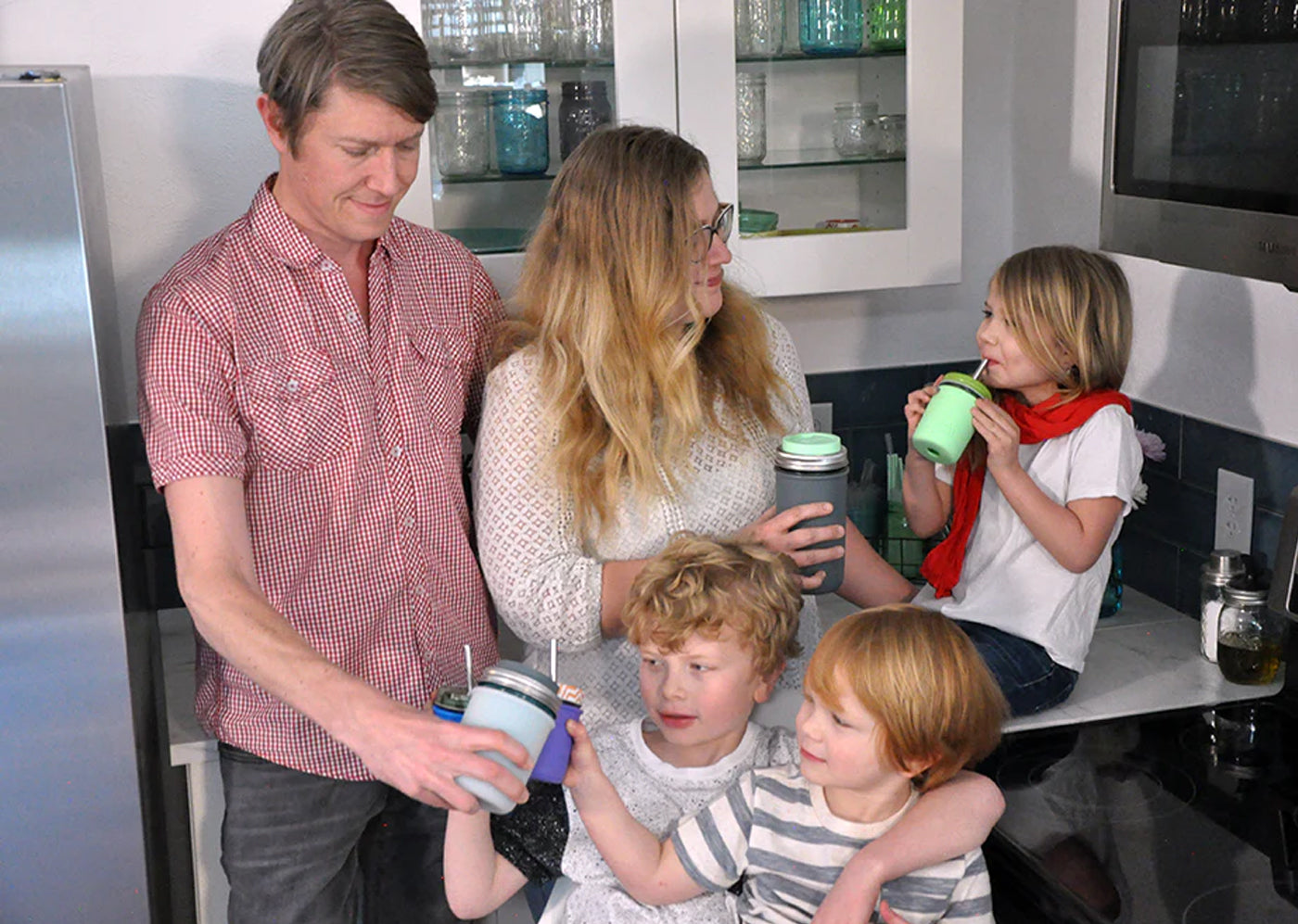 Our Story
We're proud to be a Colorado-based small, family-owned business and your home for authentic, eco-friendly mason jar innovations.
Hear our Story